London 2 day Itinerary – London in 2 days
Yes, you can visit London in 2 days.  There is a lot to cover in London in two days and that's why I have put together my favourite London 2 day itinerary.
London is a favorite European city for many visitors, for so many reasons. Whether you're traveling there on a quick weekend break or you're there for a few days before moving on to the next big European city you're going to love this city. If you're looking for what to do in 2 days in London, here is the London Itinerary 2 days.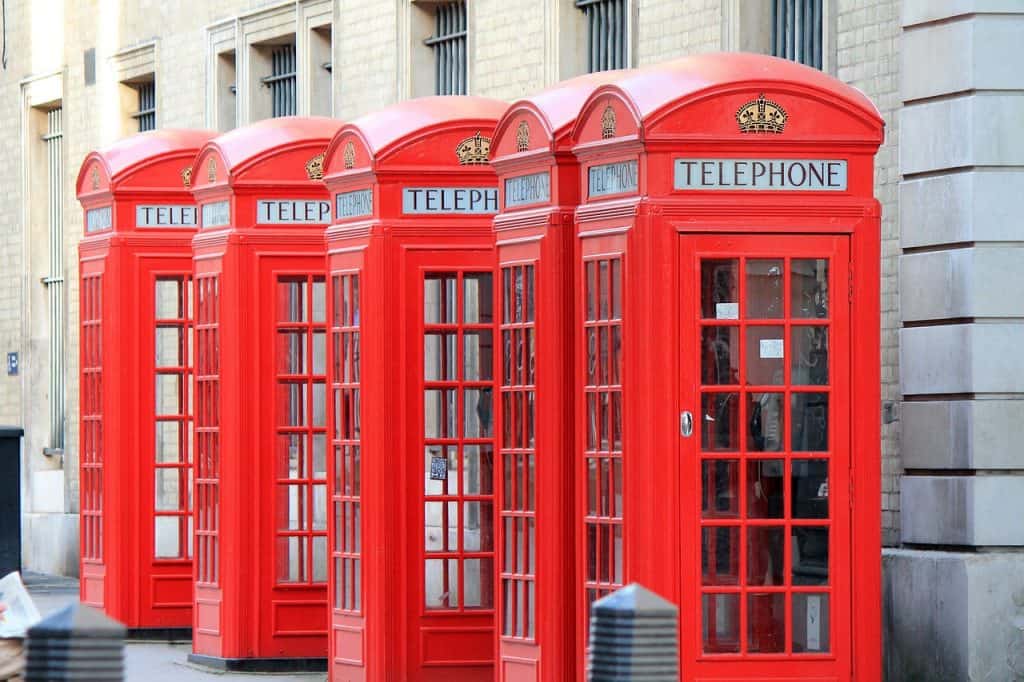 Oh London, you hold a special place in my heart. I used to live in London for two years in 2002 and 2003. I had just graduated from university and decided to return to London instead of Edinburgh where I had studied abroad.  It is definitely a bucket list place in the UK.
When I was booking a trip to Scotland for a wedding I decided I wanted to revisit London as it had been 14 years since I had been there and I had a few extra days before the wedding. I excited to visit my old stomping grounds and see how it had changed over the years.  I wasn't sure if 2 days in London was enough but I wanted to see the highlights of London attractions.
Want to know how to spend 2 days in London? Here you go. We arrived on a Friday morning at 6 am on Air Canada from Toronto. Luckily Heathrow was not that busy and I had planned where I was going to stay based on riding the tube into the city and how far the hotel was from tube station – luggage can be a pain!
What to see in 2 days in London
Where to stay – I found the K+K George in Earl's Court London which was perfect the perfect location for us.  I used to live off of the Fulham Road and know the area well. It also gave me prime access to West London which is my favourite area.  On top of that the gardens are beautiful, the rooms were nicely laid out and the staff were so helpful!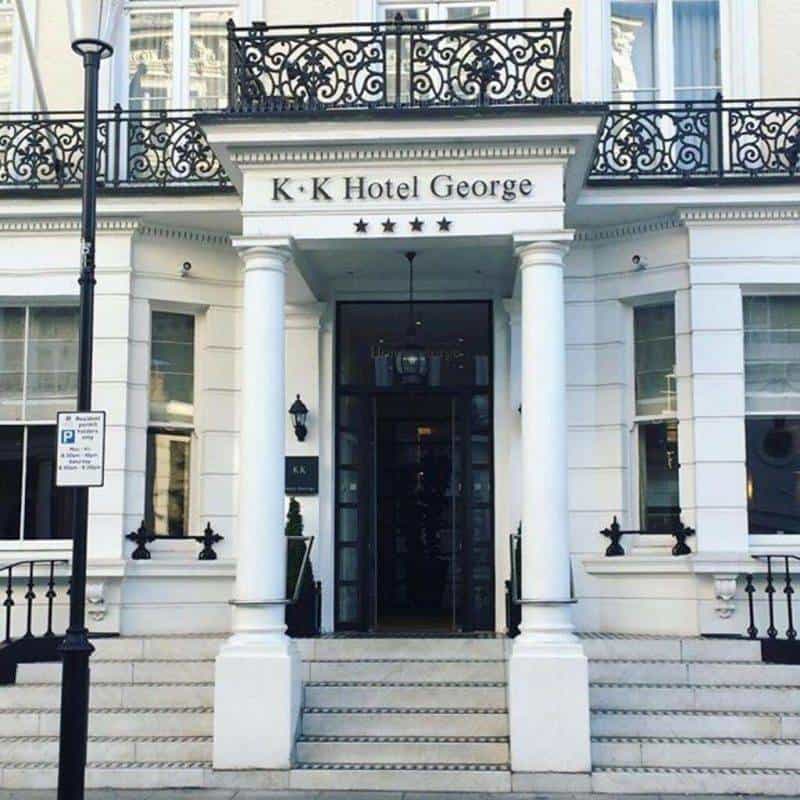 Prepare to walk – We put on 30,000 steps a day when we were in London.  If you do not want to walk you can take the tube which covers all of the sites.  For me, I do not want to spend my day underground and as a Londoner I know that the tube map is not a good representation of how far apart the stations are from each other.  My suggestions is to take the hop on hop off buses if you are looking for a day where you can rest but still see the sites.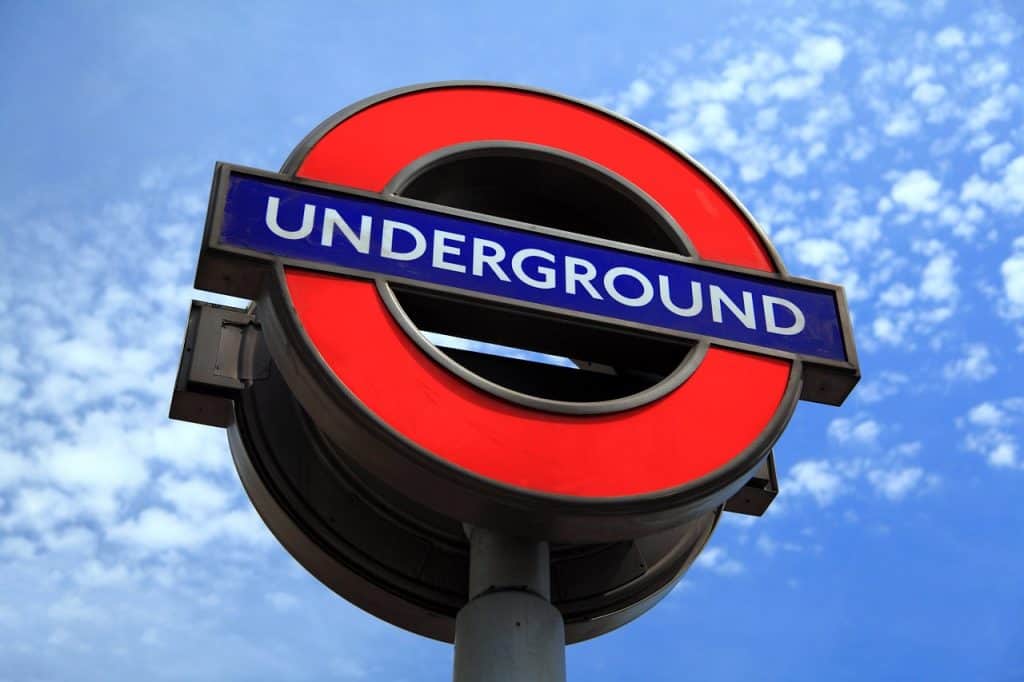 Here's everything we did in London Itinerary 2 days. There are so many things to do in London it's hard to choose but I've put together the best things to do in this two day London Itinerary.
Day 1 of two days in London – West London
Walk to the Natural History Museum.
Start at Earl's Court tube station and walk along the Cromwell Road to the Natural History Museum or if you are not staying in the area head to South Kensington.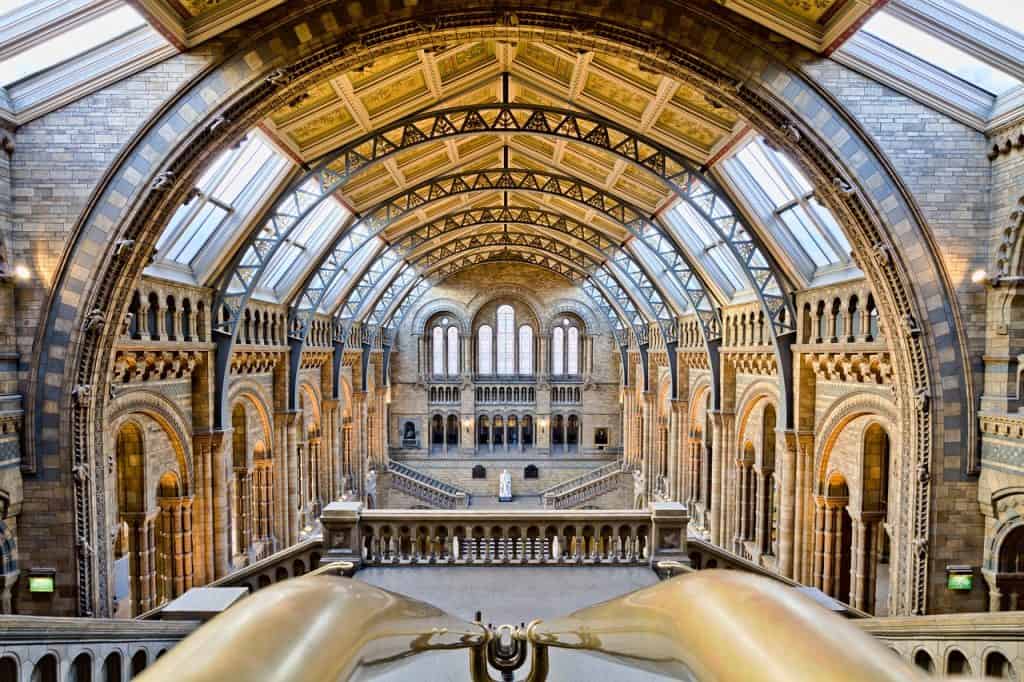 I had a couple of favourite museums I visited when I was in London and I was able to revisit all three of them. The Natural History Museum for me is always a great way to cool off, get away from the hectic London Streets and check out some cool displays.
If you only have one day in London make it a big one and hit all of the best spots.
Next stop V&A museum
Yes, another museum but it is right next to the Natural History Museum and this is another one of my favourites. What was really cool though is the museum has now put out a guide of the top 100 pieces to see there. Now I am not saying that is all there is to see but if you have no idea what to see there you can check out these pieces.
Harrod's
Its cliché to say no trip to London would be complete without a trip to Harrod's and I know people who have never been. Since we were in the area we decided to stop for 10 minutes check out the food hall and the escalators and get out. For me its just not worth battling the crowds. I've gone there before for a hot chocolate at the café or gone to the pet store to check out the puppies.
If you are visiting at Christmas time, Harrods is know for their Christmas displays. You can check them out along with the Christmas markets in London.
There is plenty of shopping to do in London.
Lunch at Cafe Rouge
We ate at Café Rouge around the corner from Harrod's . Just nice and tasty sandwiches for a bit of a break from all the walking.  Here is how to really experience London.
Walk to Hyde Park
We went along the lake and tried to use the bathroom but then found out you had to pay. This is such a pain as we actually didn't have any money.
Walk through Green Park
We were heading to Buckingham Palace so we walked through both Green Park and Hyde Park to get there. It was nice to walk in the shade and see some greenery along the way.
Buckingham Palace
Ah, the Queen's Residence. We spent some time at the Victoria Memorial across from Buckingham Palace so we could sit and stare at the building. We had missed the changing of the guard which happens almost daily in the summer at 11am.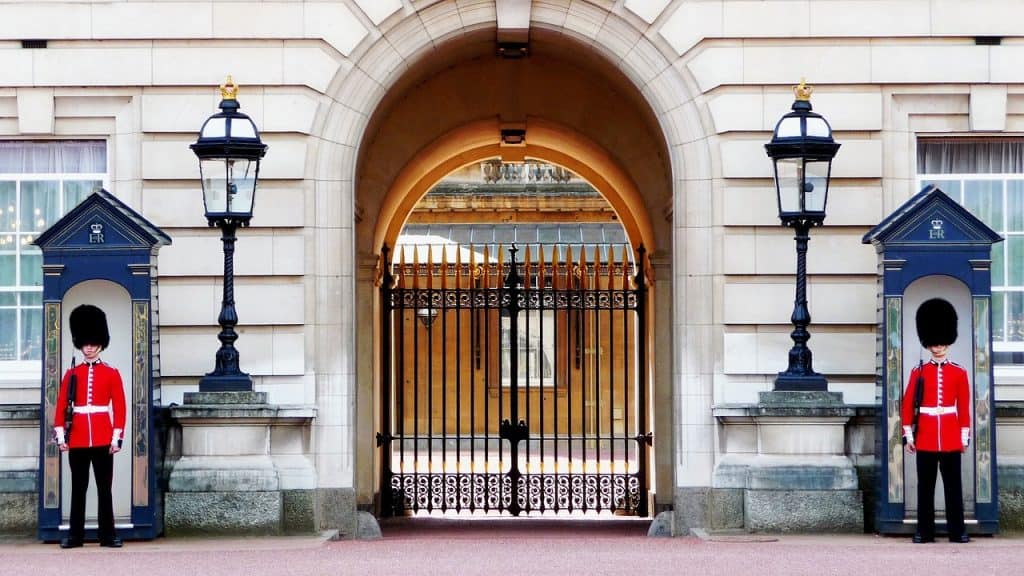 Westminster Abbey and Big Ben
I wanted to walk along the Mall and head into Piccadilly Circus but we decided to detour through St James Park and then onto Westminster Abbey and Big Ben. We didn't go inside the abbey as I think it is beautiful from the outside.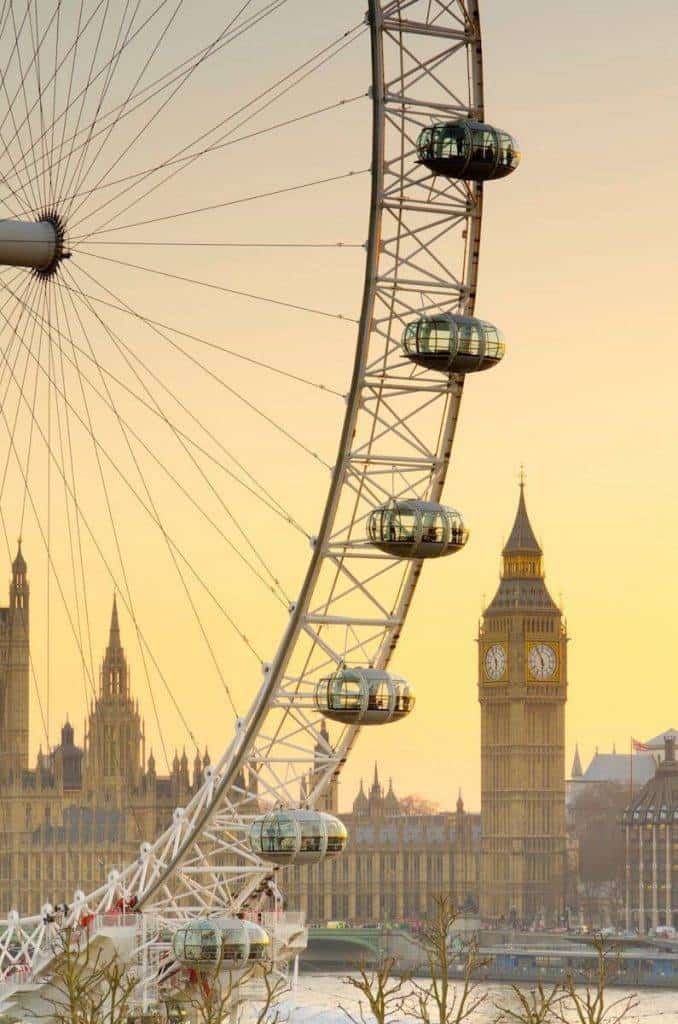 Check out this post on secret bars in London.
This is the point where I was thinking of doing one of the Big Bus tours. If you've been to these places before or do not have a lot of time they are so worth it. We were actually walking for exercise so we decided to keep walking.
Big Ben was having construction done on it at the time that I was there but I believe it will be finished soon.
London Eye
Another thing to add on is the London Eye. Just across the bridge from Big Ben you will see the giant ferris wheel down the river. Highly recommend this for views of London but do buy your tickets online ahead of time.
Trafalgar Square
We spent a bit of time in Trafalgar Square looking around and watching the tourists. Before heading towards NZ House and then onto Piccadilly Circus.
National Gallery
This is where all of the European masterpieces are on display.  I highly recommend this museum.  The National Gallery Collection contains over 2,300 pieces.  All major works of art are represented here dating back as far as the 13th century.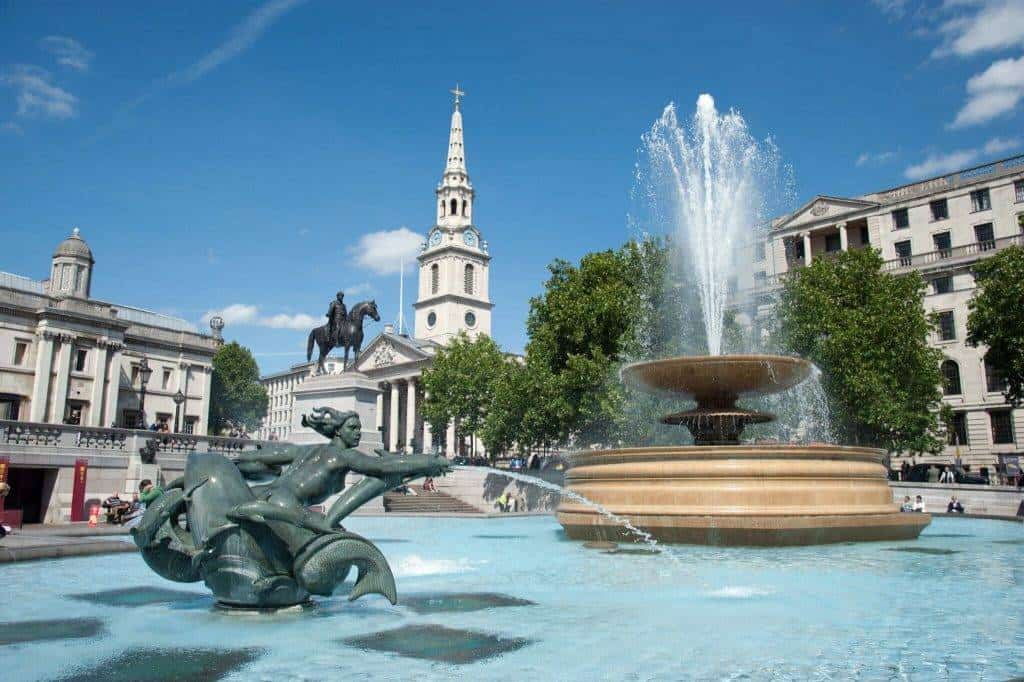 Piccadilly Circus
When I lived in London, Piccadilly Circus had a real vibe about it like NYC Times Square. This time I was a bit underwhelmed which is fine so we had a look around on our way to Leicester Square.
Leicester Square
I have been to a few movie premieres and they've always been in the Square. It's a cool place to watch what is going on and also the start of the West End and the play district. We didn't have a chance to go to a play or musical this time but I've seen all of the major ones while I was here – Phantom of the Opera, The Lion King, Cats, Les Miserables, etc. Go see a show while you are in London. I've seen some big names doing plays such as Madonna and Freddy Prince Jr.
Dinner at Dishoom
I had two goals while I was in London 1.) to meet up with my friend Claire and 2.) to try out the Instagram famous restaurant Dishoom. We had an hour wait at the Covent Garden restaurant so I highly recommend booking ahead. This was at 5pm on a weekday.
When we were finally seated we ordered a few dishes off the menu. I don't really like spicy food so I was a little annoyed that you couldn't order the dishes mild but only medium.
When the food came I would say it was good, but not great. Everything was well spiced and well cooked but it lacked something for me. We were starving so we ate everything there and shared a lamb dish that was quite good.
Unfortunately, I have to say this was the start of bad food in the UK cliché. And I blame myself. I lived there for two years and never once had a problem and even ate at some of the top restaurants in the city (Hello Ivy). I should have researched this more or had a list of back ups. I mean even writing this now I just think of all the ok food we ate and I feel ugh.
Covent Garden
This is where we decided to end our day and head back to the hotel as we had walked over 25,000 steps that day so we decided to ride the tube back to our stop and have an early night.
I think we did a good job following the Piccadilly line to Covent Garden by walking and it was nice to get off at Earl's Court and have the shops right there.  Covent Garden is the theatre district and where you would go to see a show.
This is a pretty busy day but it is the best way to see London in a day.  These are the top attractions in West London.
Visit London in 2 days – North London and Camden Town
The K+K George is an elegant hotel in the heart of London with an award winning garden. I started my day by having buffet style breakfast which is included with the room and overlooks the garden. Nothing like loading up on carbs before another day of walking around town.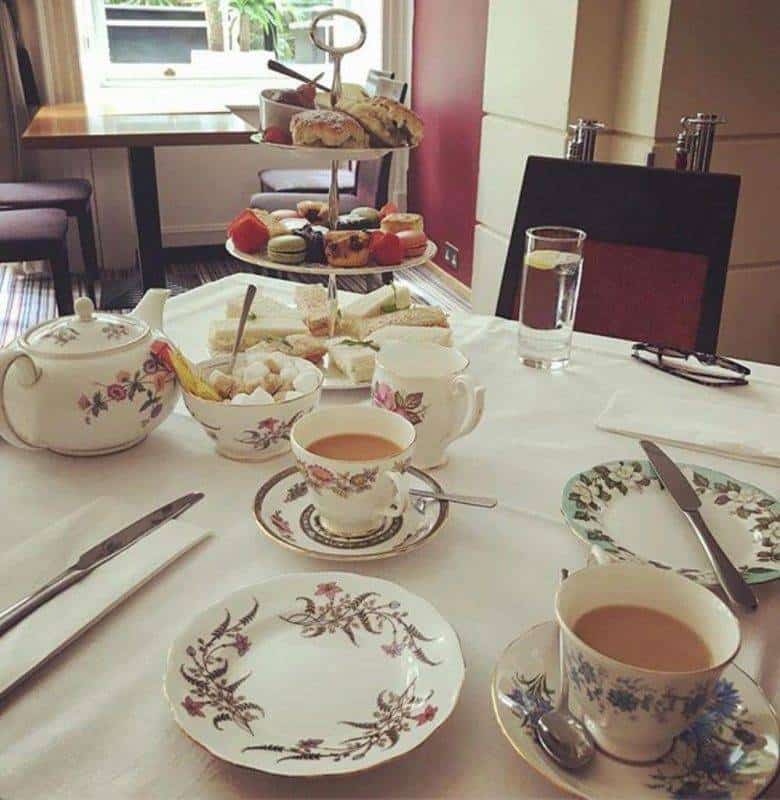 Take the tube to Piccadilly Circus
Today we wanted to explore farther so we take the tube to Piccadilly Circus and walk up Regent Street and Oxford Street to take in the shops.
Lunch in China Town
After wandering around for an hour in the area we stopped off at Baiwei for lunch.  Baiwei means a hundred flavours in Chinese and their dishes are very tasty. All the favourites can be found here and new to me dishes as well. Try the long beans!
Walk to Camden Town
From China Town we decided to walk and talk and take some back roads. If you don't have the app maps.me I highly recommend it. If you download the app you can also download maps for cities and countries. This is an offline way of having maps and you can also have it take you through the back roads to get to your destination.
So that is what we did, we went the back way to Camden and checked out the markets. It was a Saturday so it was very crowded. There are tons of funky little shops, stalls selling cheap goods, and of course food stalls as well.
We walked along the Camden locks and there were lots of people walking along there and even boats going down the locks. We walked along the backside of the London Zoo in-between Regent's Park and Primrose Hill.
Dinner at Shaka Zula
Back in Camden we ate at Shaka Zula http://www.shaka-zulu.com/ What a cool place to visit. You have to book ahead but if you go during the day you can see how cool it is decorated inside. It is the largest South African restaurant in London and is over 27,000 square feet over at least two floors that I saw. We had some impressive desserts there along with cocktails. It is a really unique dining experience.
After 25,000 steps today we took the tube back to Earl's Court.  Check out this guide if you only have two days in London.
Bonus Day! – East London
British Museum
We started the day taking the tube to Tottenham Court Road to go to the British Museum. This is my favourite museum – where everything is not British! I had a great time going through the old Egyptian and Nubian ruins after visiting Egypt and Sudan in 2015.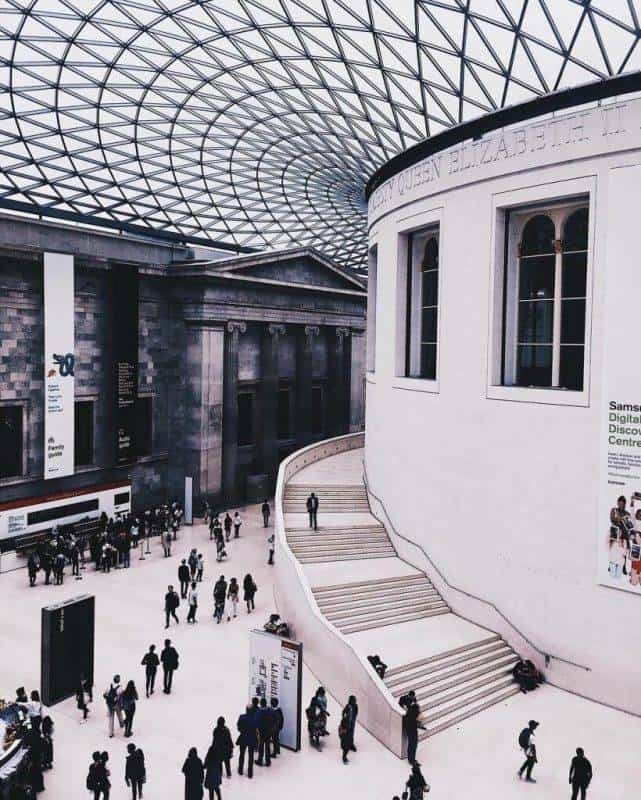 Another highlight for me is always the Greek ruins but what really grabbed my attention was the Persian pieces. They were so amazing and I can't wait to go to Iran someday soon hopefully.
There are a lot of things to do in East London from the markets to Brick Lane or the street art!
Walk along the Thames and East London
After we left the museum we decided to head to St Paul's Cathedral. Its about a 30 minute walk but it was a beautiful day and we wanted to get our steps in.
We went inside St Paul's Cathedral and took a look around. Its an absolutely massive cathedral and of course Princess Diana was wed there.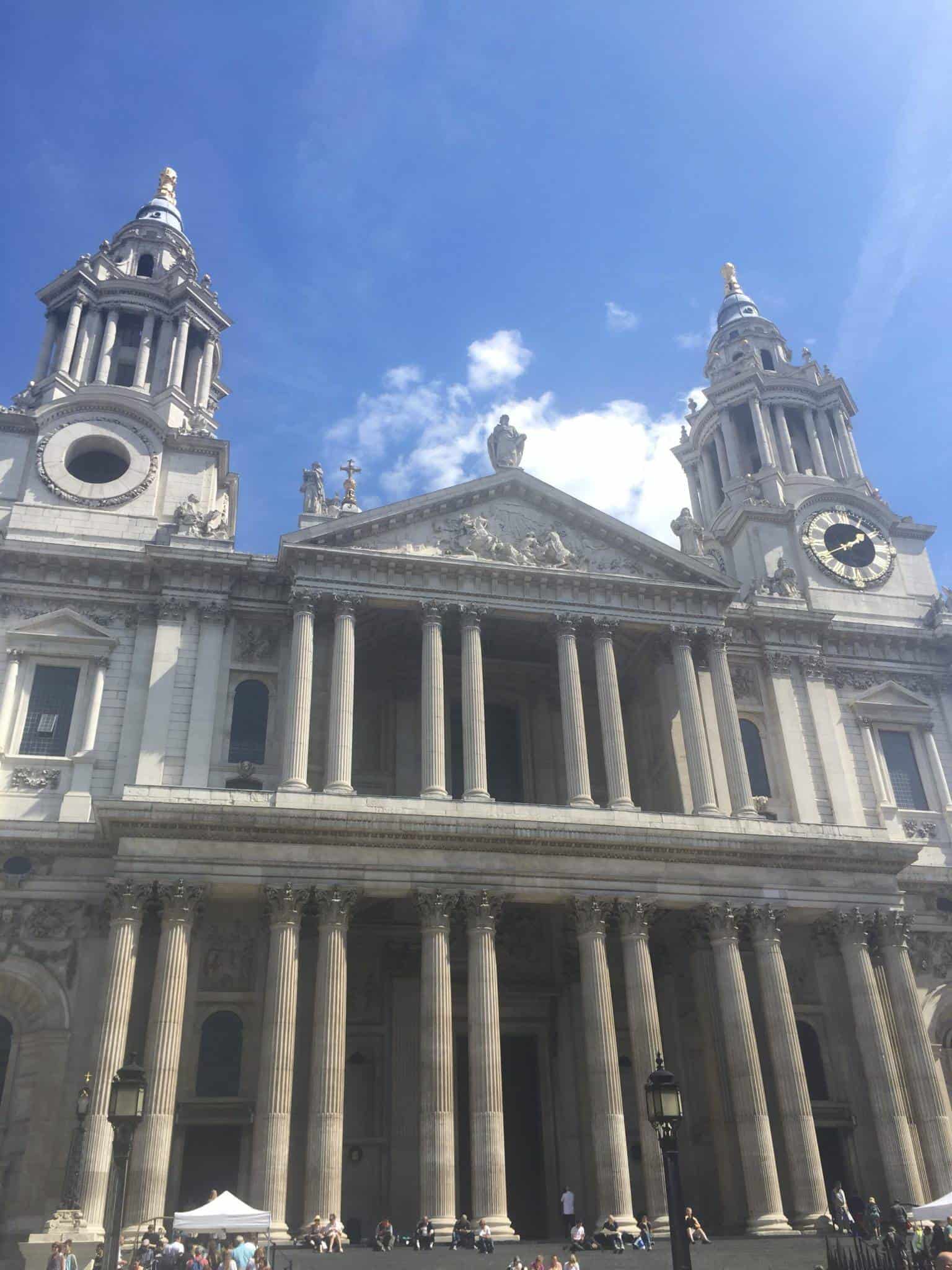 Lunch
I do not know East London well at all but you can check out these places to visit in Shoreditch. We found a supermarket along the way and picked up some sandwiches and drinks and ate them along the Thames.
Walk to Tower of London
From St. Paul's Cathedral to Tower of London it is a 20 minute walk along the water and you can see Tower Bridge as well.
I highly recommend buying your tickets to the Tower of London online. You save money by buying your tickets on line and you don't have to wait in the queue. Its 21.50GBP to visit.
The Tower of London is where the crown jewels are stored and its also interesting to hear about the history of the tower and to see a beef eater!
Head across the Tower Bridge
Often confused as London Bridge which is the bridge further up from the Tower Bridge it is located right next to the Tower of London and is the most colourful of the bridges crossing the Thames.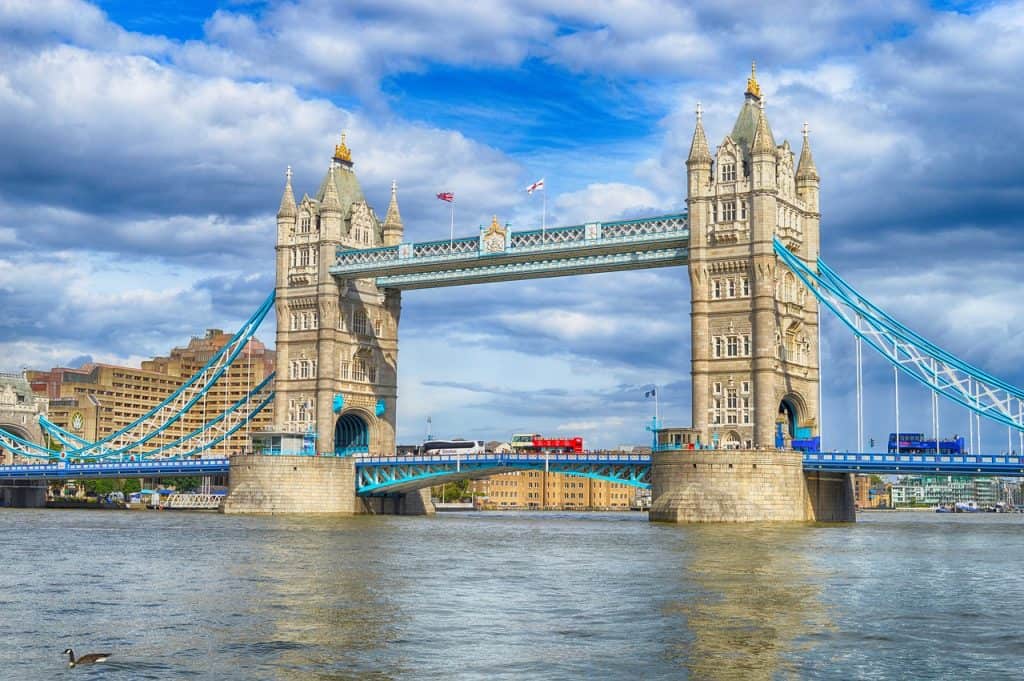 We took a quick walk across the bridge and then ended up in Potters Fields Park and sat and people watched for awhile and looked at the bridge as well.
Walk to the Shard
We continued on along the Thames and saw the HMS Belfast there and then heading along to the Shard or the Shard of Glass near London Bridge. It is a 95 story skyscraper where you can go to an observation deck called The View from the Shard.
Walk to the Shakespeare's Globe
Just 15 minutes along the river you will come across the Shakespeare's Globe. We didn't get a chance to go in or see a performance but it is really cool to see how this old heritage building is surrounded by present day London.
Now we decided to not go to the Tate Modern as it is not my favourite museum.
So we took the tube at Blackfriars Station and then got off at Sloan Square.
Walking down the King's Road
This is when I realised just how much London has changed. Walking down the King's Road was a completely different experience. It did not look the same at all! So we decided to take one of the Mews Roads and head to the Fulham Road where I used to live.
I enjoyed walking down my old road and seeing the park I used to go to and where my friends used to live.
Roast Dinner at King's Arms
We had dinner at The King's Arms on the Fulham Road. This used to be my local pub. It was quite packed as there was a soccer game on but it finished shortly after we arrived. We each ordered the roast beef dinner with yorkshire puddings which was massive! I couldn't eat it all but it was a nice meal.
Back to Earl's Court
We walked back along the terraces through the beautiful streets in the neighbourhood back to our hotel. A total of 30,000 steps that day.  Our 2 days in London went by so quickly!
If I were to summarise each day I would say the following about our 2 days in London:
Day 1 was seeing the main attractions in West London
Day 2 was walking around the backstreets of North London
Bonus Day was walking around East London and along the Thames
If you have more than 2 days in London there are so many things you could such as see such as a play, take a cruise down the Thames, visit further out like the Kew Gardens. I was happy to catch up with friends along the way. You can check out these London tips for your trip.
You can learn more about England and Great Britain.
The next day we were off to Scotland to start our road trip.
If you are looking for a day trip from London I would recommend heading to Kent to check out the beaches and the stunning coastline and cliffs of Dover.  There are also some great walks around London you should check out.
Sharing is caring. Pin for later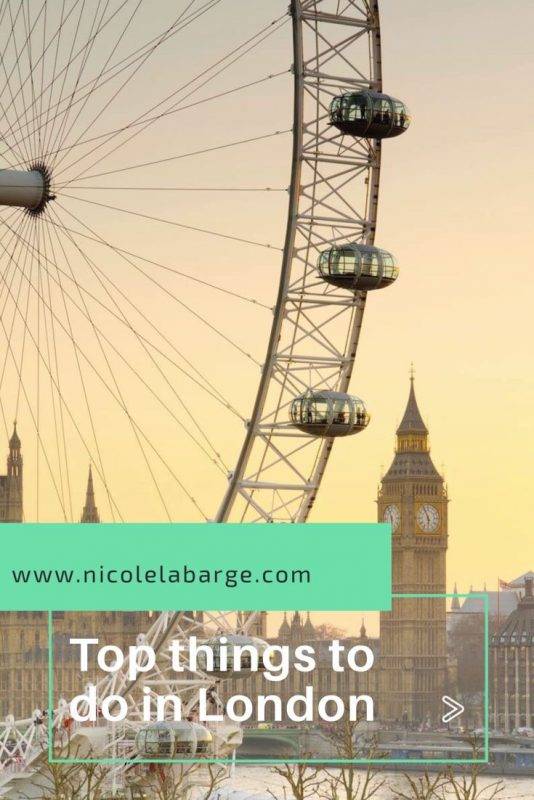 Recent Posts