Air Canada Stopover Toronto
When we booked our round the world tickets we knew we wanted to stop off somewhere between the States and London. We decided on and Air Canada Stopover in Toronto because we had heard it was a cool city with lots to do and of course we could also go to a baseball game. Here's what you should do if you only have 48 hours in Toronto.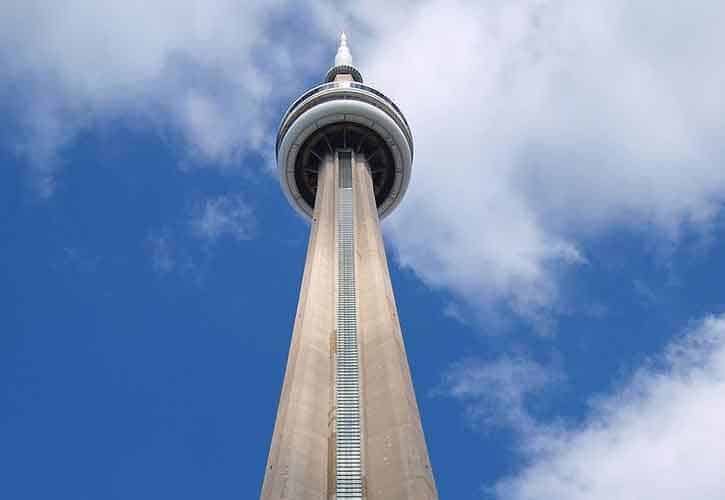 Check out this post for more to do in Ontario.
We usually fly out of Chicago but every time we've been delayed and then running through the airport to catch our ongoing flight. This time we decided to do things a bit differently.
The next time you're travelling to Europe or Asia from the U.S., why not fly through Toronto and get more out of your trip. A Toronto Stopover is the perfect add-on, giving you the opportunity to visit an exciting city during the course of your journey. For your convenience, you can apply your stopover to either your outbound or inbound flights. Best part is, there's no additional airline fees when you book a Toronto Stopover. So you can spend up to 7 days and see everything Toronto has to offer at no extra cost.
You can also check out this post for a short trip from Toronto to Hockley Valley.
World Class Comfort
As if this trip couldn't get any better on our Air Canada Stopover we were upgraded for our flight to London. Air Canada's business class is comfort all the way. The lay flat beds were so comfortable and the personal TV with a great selection of entertainment.
See everything Toronto has to offer
We flew from Milwaukee to Toronto and arrived around noon. We picked up our luggage and headed for a taxi. Taxis are a flat rate of $65 to the city and we were staying at the Super 8 in Chinatown which was nice and central but more importantly walking distance to Rogers Centre for the Blue Jays game. You can also take the UP Express from the airport to the city centre.
I visited Toronto in the summer but there are also lots of things to do in Canada in the winter!
On several trips back to the States we've stopped off at several different baseball stadiums such as Miller Park, Yankee Stadium, Fenway Park, and Wrigley Park. We decided to take our tour north and watch the Toronto Blue Jays play the New York Yankees at the Roger Centre. Its a great stadium and of course we had hot dogs and beers and the Blue Jays won 4-2.
There's so much to see in do in Toronto. Why not see Toronto's top attractions, handpicked and packaged together at a significant savings by using the CityPASS?
City Pass Admission Includes:
CN Tower
Casa Loma
Royal Ontario Museum
Ripley's Aquarium of Canada
Toronto Zoo

OR

Ontario Science Centre
Can I also mention that we had to make some pretty hard decisions when it came to choosing a place to eat because everything looked amazing. One in particular that we really liked is what I like to call cheap and cheerful. Banh Mi Boys was just around the corner from our hotel and it was delicious. I highly recommend the Banh Mi and the kimchi fries!
Or check out this cool Toronto Graffiti & Street Art you can do in Toronto.
Each seat is designed to provide you with your own personal space and reclines into a fully flat bed at the touch of a button. With all the latest in-flight amenities, you'll arrive at your destination completely refreshed and ready to start your day.
We also enjoyed the Maple Leaf Lounge at the airport before we boarded which was a great way to relax along the way.
I want to thank the Air Canada for making this trip possible, as always all opinions are my own.
Recent Posts