15 Unique Adelaide Airbnbs
Airbnb Adelaide: The beautiful city of Adelaide in South Australia is a great place to go and enjoy this coastal capital.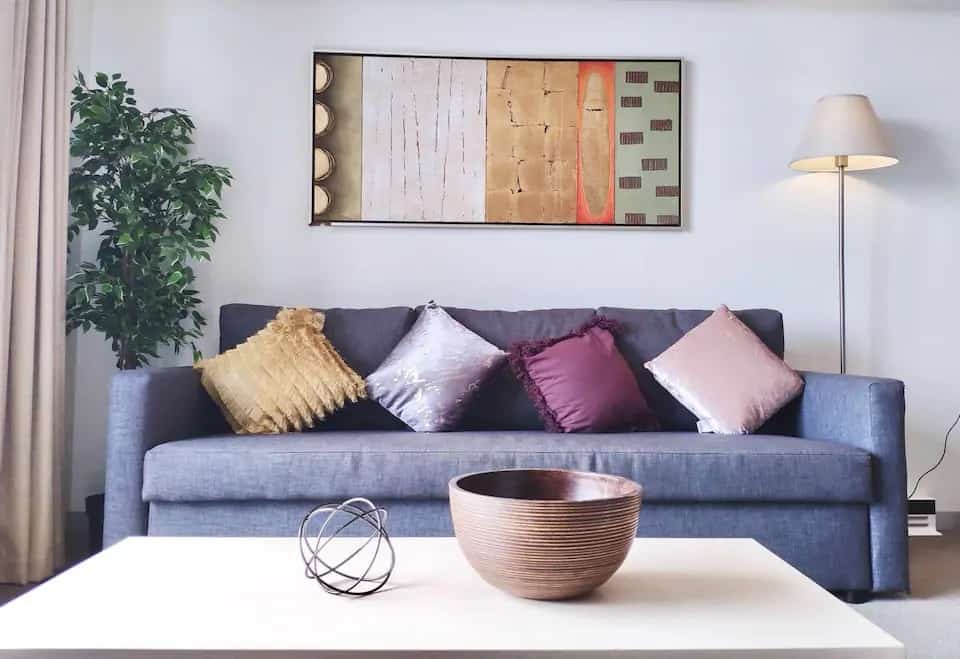 Adelaide is known for its food and wine and beautiful coast and this post will help you find the perfect Adelaide Airbnb to take advantage of everything the city has to offer.
There are so many world class experiences to be had in Adelaide you are sure to have a great time. You can find the perfect Airbnb in Adelaide and then spend your time immersed in the culture and visit the wine country and beaches there.
Disclaimer: This post may contain affiliate links so if you make a purchase through one of the links we might earn a small commission ( it's at no extra cost to you)
Now let's explore the best Adelaide Airbnbs!
15 Best Airbnbs in Adelaide, Australia
Scandi-Style Loft Close to Cosmopolitan Norwood Parade
Guests: 2
Bedroom: 1
If perfection exists, this Scandi-style loft would be on top of the list. This awesome new space in Adelaide features a private and spotlessly clean area, as well as a beautiful bathroom and comfortable bed that are all stylish and fresh.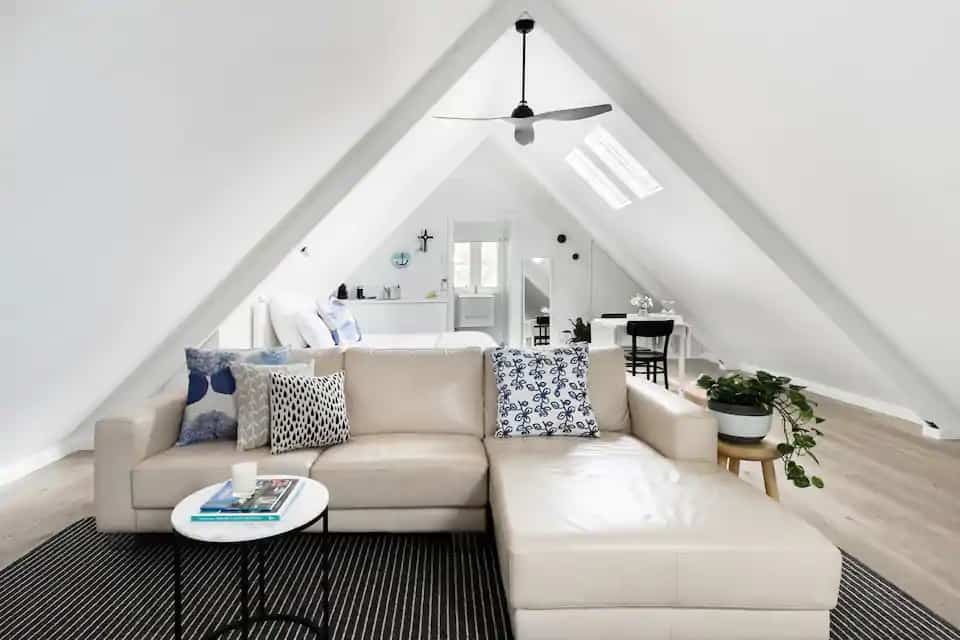 It's perfect for two people who are looking for a romantic getaway in Adelaide. Plus, the common area has a natural calming vibe and it has a shared pool where you can perch or take a dip.
Cosy Apartment on Quiet Street in Unley 
Guests: 4
Bedroom: 1
This is an ideal place to stay for couples and solo travelers because it has everything you need for a very homey stay. It's very close to the city centre and the culinary delights of Hyde Park.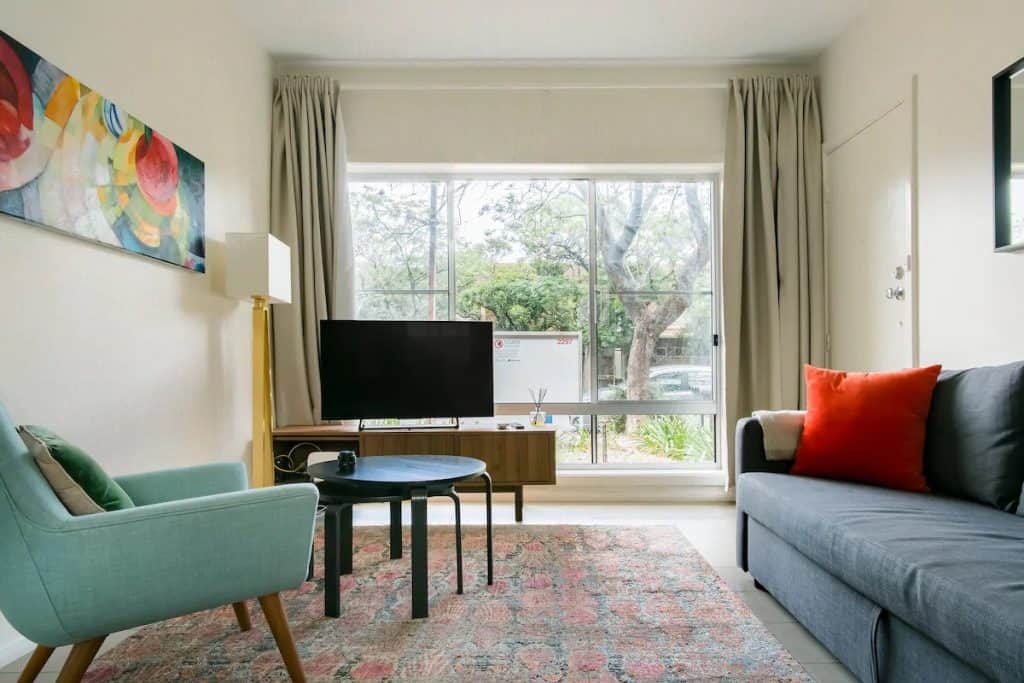 It's a very cute and comfortable unit that can sleep 4 people inside. It also comes with clean and modern appliances that you can totally make use of. It has an open-plan kitchen-living space that represents contemporary living and it is adorned with original artworks that add delight and character to the whole space.
Darling's Cottage 
Guests: 2
Bedroom: 1
Darling's Cottage is a great and very basic yet thoughtfully decorated airbnb rental in Adelaide. Even though the house is ideal for two people, it's spacious enough that you won't feel cramped inside. Plus, it has a great location with free buses and great eateries close by.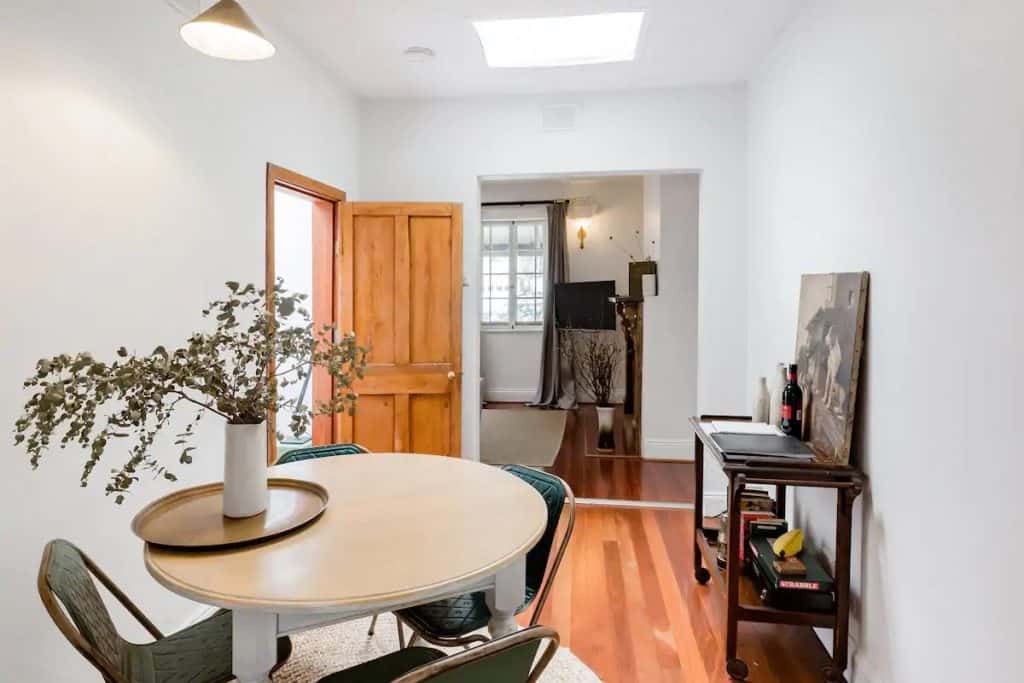 You can count on their amenities like the classically-tiled bathroom with rain shower and foot tub, or relax at the cosy covered backyard while playing your favorite songs through the Bluetooth speaker. Truly, this house is full of character that makes your stay even more memorable.
Art-Filled Home Close to Jetty Road 
Guests: 4
Bedroom: 1
The textured walls and ocean-inspired decor are the highlights of this wonderful and art-filled home in Adelaide. This home creates an inviting and relaxing space to all guests and each room showcases the work of local artists with pastel colors and modern fixtures. So if you are the type of person who has developed a great love and appreciation for art, this rental apartment is for you.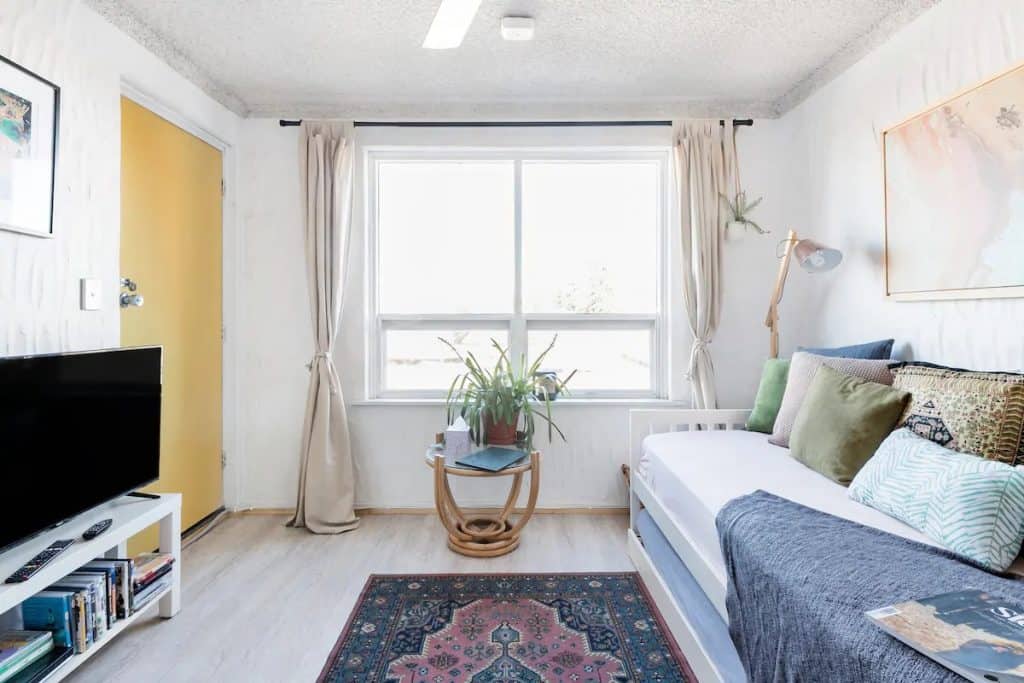 Plus, it is complete with basic amenities that you need for a great stay such as a full kitchen, air conditioning and heater, wifi, TV, and more.
Luxury Apartment in Native Bushland Setting 
Guests: 4
Bedroom: 1
If you love to spend your weekends or holidays in a luxury apartment, look no further because this modern apartment might be the one for you. The place is located in a peaceful bushland and you can even hear the sound of wildlife around the area.
The apartment itself is well set up with extra touches and its open-plan interior makes this home more bright and breezy. Its amenities are also amazing that makes it a luxurious resort but even better. It has a full kitchen, TV, wifi, robes, slippers, delicious freshly baked loaf of bread, and more.
Sheppard's lane 
Guests: 4
Bedroom: 2
Located close to the CBD, this brand new apartment offers a lot of treats for you. It has two bedrooms good for 4 people and the main bedroom has a west-facing courtyard that provides gorgeous afternoon sunlight.
But the highlight of the apartment is the spacious terrace that has the views of the Adelaide Hills where you can also lounge while sipping your Nespresso Coffee made in the new Miele Kitchen.
Vibrant Beach Apartment Footsteps from the Beach 
Guests: 4
Bedroom: 2
If you wanna escape from the bustling city life and experience the saltiness of the sea from head to toes, you should take this vibrant beach apartment in Seacliff. This apartment features an open-living area, bright pops of blue and yellow amid neutral grays, chic furniture, and a modest outdoor breakfast.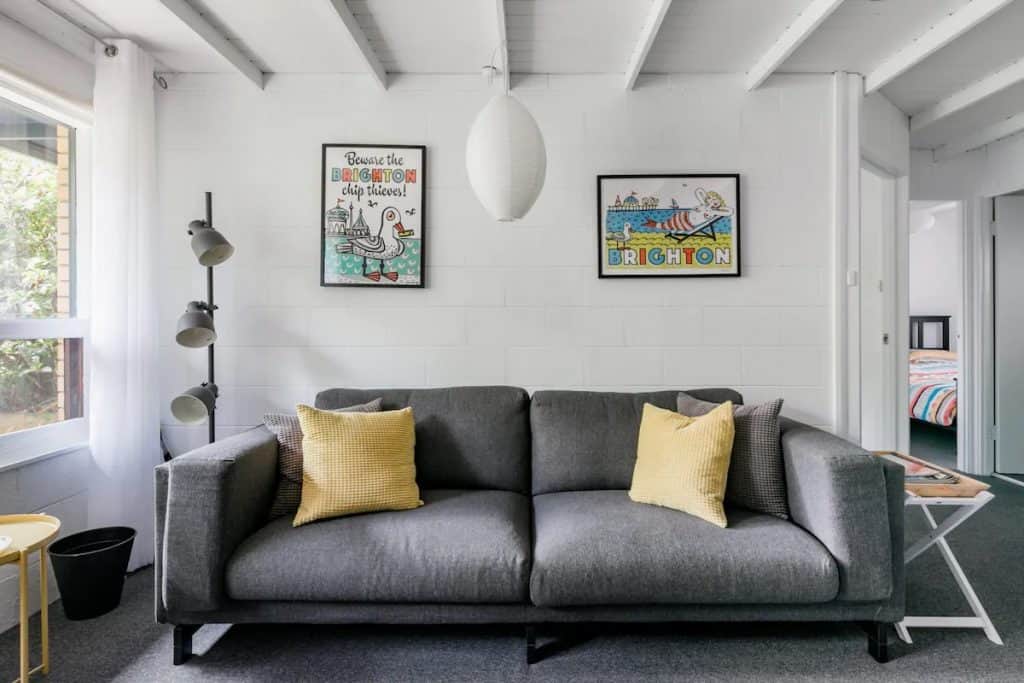 Aside from being right on the beachfront, this apartment is also close to a cafe and a pub next door. And everything you need is supplied by the hosts including an ample space for parking.
Modern Apartment 
Guests: 4
Bedroom: 2
Whether it's for business or leisure travel, this modern apartment will surely give you the comforts of a home away from home. It's location is just positioned just minutes away from trendy eateries, night life, and shopping districts. And not only that, this apartment is only a short drive to the beach in case you need to miss that saltiness of the ocean.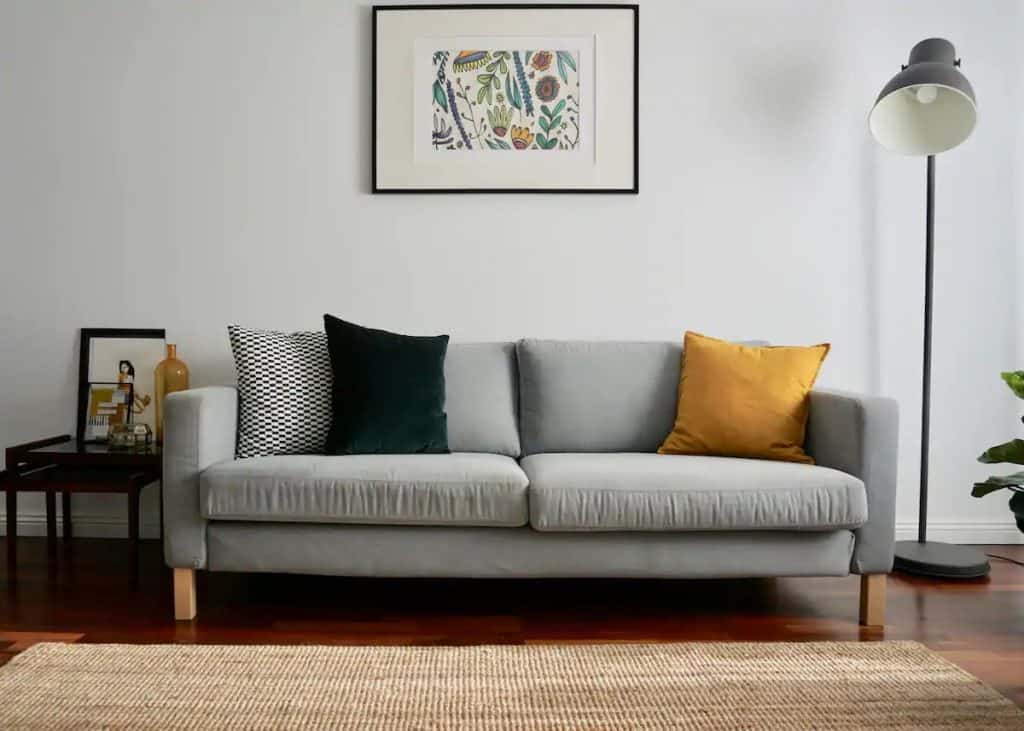 This is a recommended place to anyone travelling to Adelaide but still want to stay close to the city but not right in the city centre.
Southport Sanctuary 
Guests: 2
Bedroom: 1
Southport Sanctuary is a tranquil apartment that has beautiful beaches right at its doorstep, as well as coffee shops, Copenhagen ice cream, and unique restaurants. You can walk on the roof, do snorkeling, surfing, fishing off the jetty and spot some occasional whale.
The space is a private and separate studio with its own private access. It is complete with basic amenities such as kitchen, bathroom essentials, wifi, TV, air conditioning and heater, and more.
City Studio
Guests: 3
Bedroom: 1
This fully furnished studio with floor to ceiling windows facing the Adelaide Hills features a queen size bed with electric blanket, fold away single bed, cooking facilities, and all other basic stuff you need for a relaxing stay. It's location is very close to the Central Adelaide Markets and Chinatown where you can have a food trip and have a gastronomic experience.
The apartment block has a 24 hour well-equipped gym, heated swimming pool, office space, a cinema, and a roof terrace with BBQ. Being in the city centre, you can easily explore the areas around the apartment because there is easy access to transport such as trains and buses.
Apartment in the Grange Beach 
Guests: 2
Bedroom: 1
This brand new and private apartment that features modern furnishing and great amenities is adjacent to the main home in a quiet location in Grange.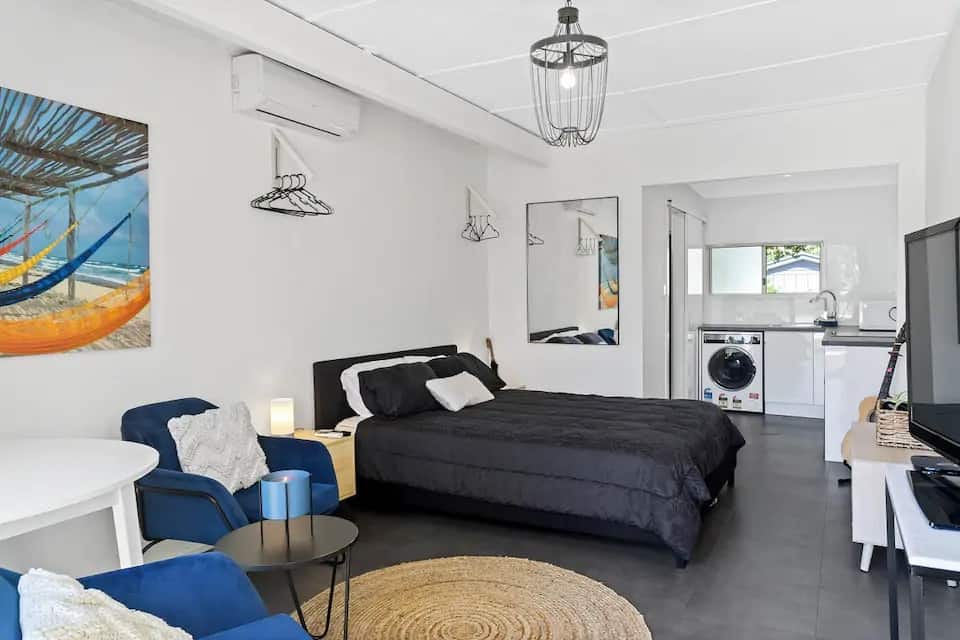 It has a private bathroom and small kitchen, as well as a washing machine, dryer, and a small sitting area. This is a perfect beach-side apartment with nearby restaurants and cafes in the area.
Stunningly Renovated Adelaide Cottage 
Guests: 2
Bedroom: 1
This gorgeously renovated cottage is located just 4km from the airport and a short walk from the free tram into town. It is also situated around the corner from the Wheatsheaf hotel if you want to experience Adelaide's best live music and craft bar.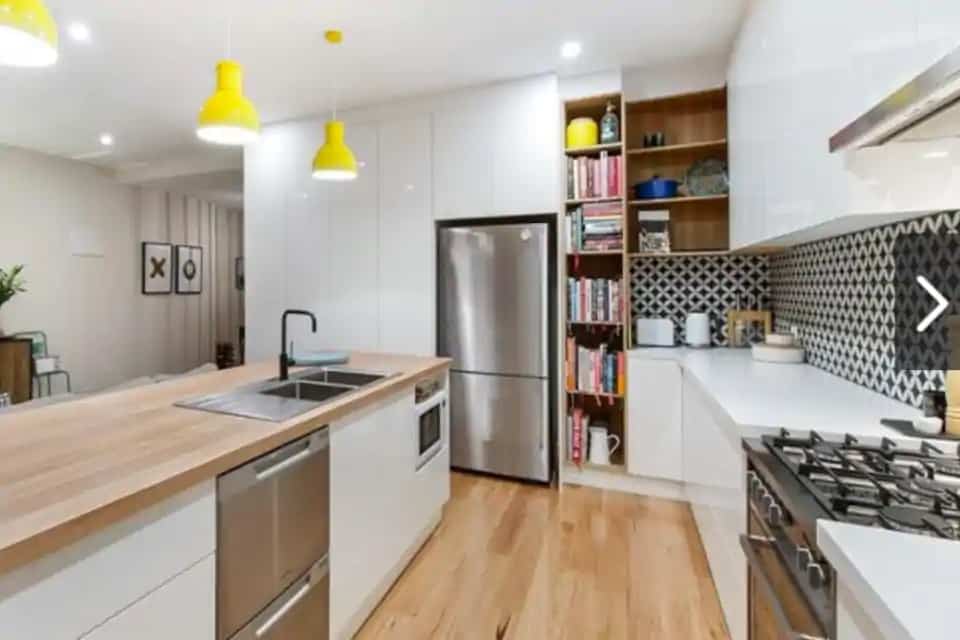 It is also complete with basic amenities such a kitchen where guests are allowed to cook their own meals, laptop-friendly workspace, bathroom essentials, TV, parking space, and more.
Beachside Cottage 
Guests: 2
Bedroom: 1
This cottage is perfectly located in a quiet neighborhood with great cafes, restaurants, and supermarkets nearby. The cottage has everything you need to make you feel comfortable and at home.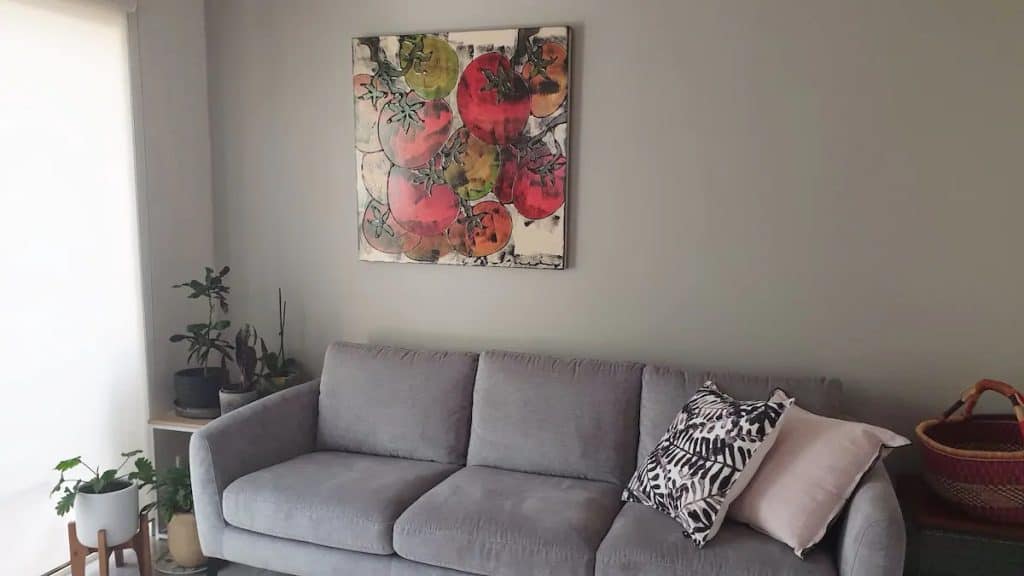 It has a main bedroom with a queen size bed and wardrobe space, renovated kitchen that allows you to cook great meals and that also opens up onto the sunroom, lounge rooms with sofa bed and TV, and more.
And of course what makes this cottage even more amazing is that fact that it's very near the beach and you can enjoy your summer and winter here.
Riverview
Guests: 2
Bedroom: 1
This riverview apartment is perfect for couples that are looking for a quiet yet relaxing space in Adelaide. It has a very easy access to a wide variety of leisure activities, beaches, vineyards, cafes, shops, and restaurants. In fact this place is strategically placed for snorkeling, scuba diving, kayaking, fishing, and more.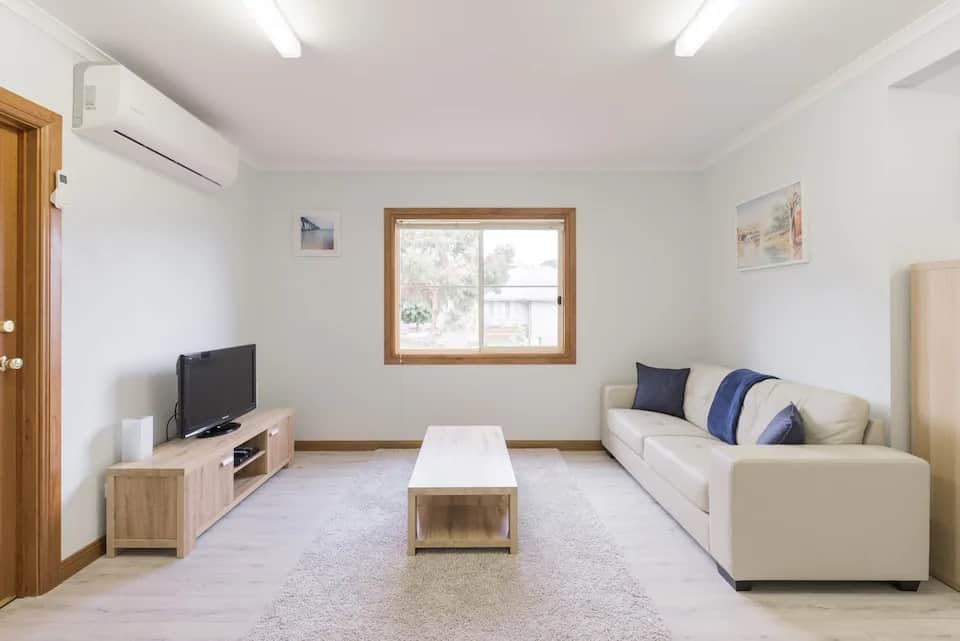 And this apartment is complete with great amenities for a lovely stay. The entire space is very clean and modern, perfect for any occasion.
Luxury Apartment in Oaks Horizons 
Guests: 4
Bedroom: 1
This spacious one-bedroom apartment is located in the vibrant tree lined boulevard of Adelaide that is very close to everything that the city has to offer. In fact, you can just walk going to North Terrace where it will take you to the River Torrens, Rundle Mall, Adelaide oval, Adelaide Casino, and more.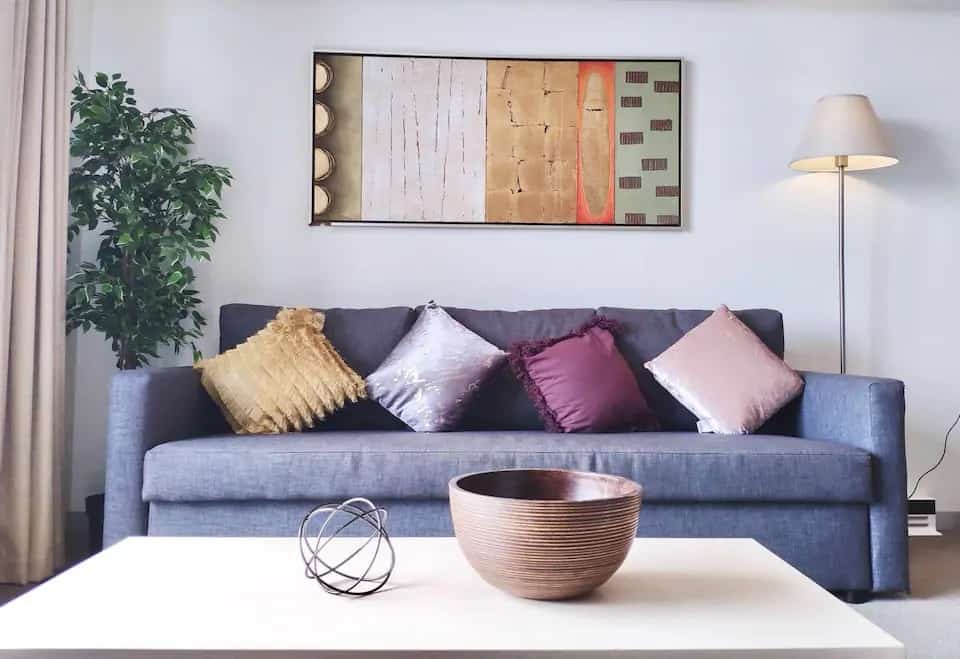 The space comes with free parking, spa tub on the almost top floor, and offers stunning views of Adelaide. And what makes this apartment even more great aside from its perfect location is that it's very clean and you only need to do self check in. No hassle, right?
Sharing is Caring! Pin this article to save for later.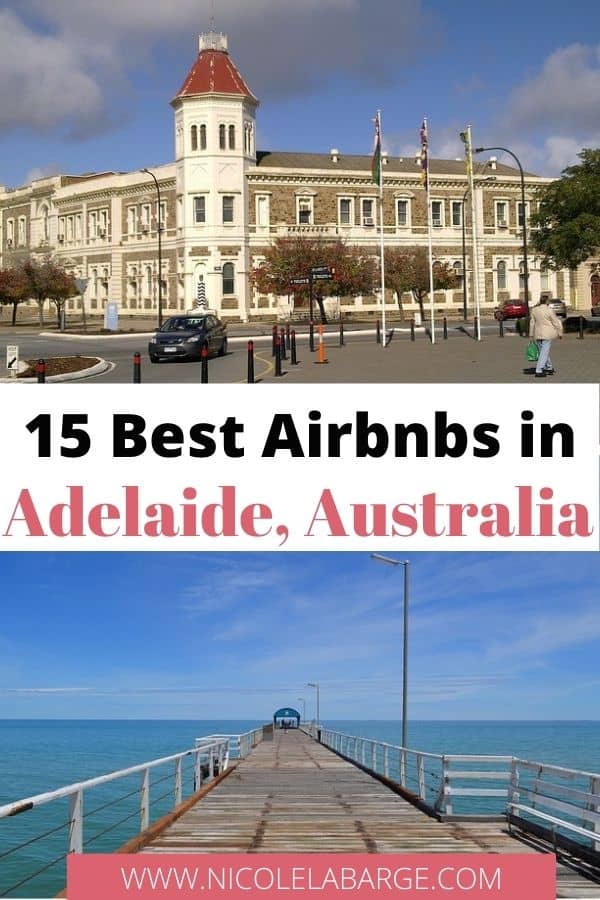 Recent Posts