Applying for an evisa Myanmar
If you are a tourist travelling to Myanmar you will need to apply for a tourist evisa. You can apply online for an evisa Myanmar by going to this website. I would not use any other website as this is the official website to apply for an evisa Myanmar.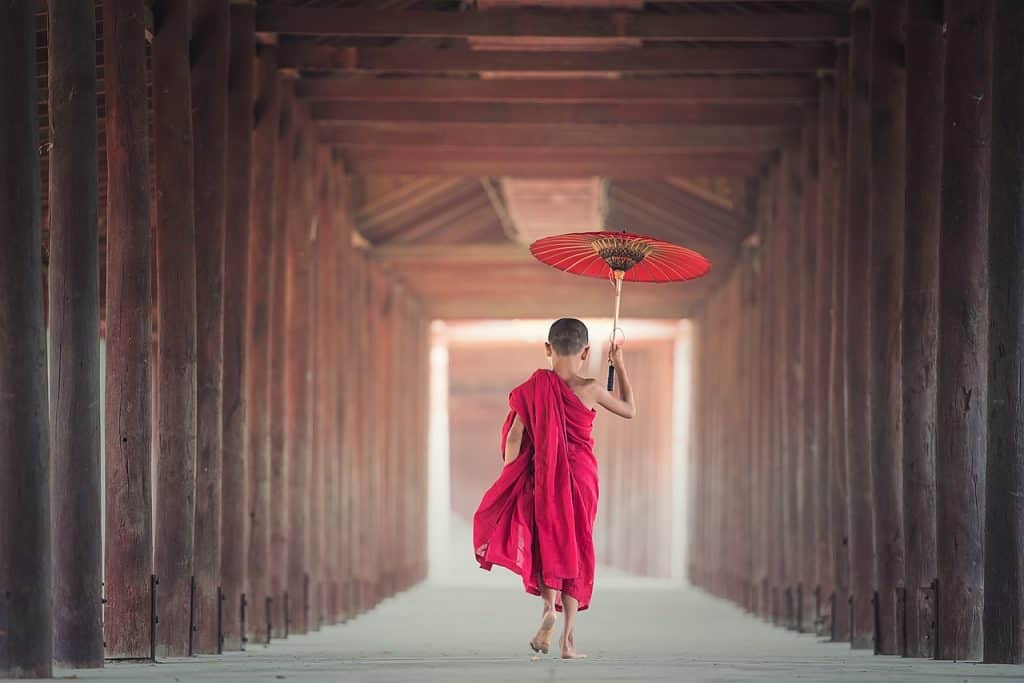 What you need before you apply for a Myanmar evisa
Your passport – valid for six months after entry, passport number, details
Port of Entry – either the airport you are flying into or the land border you are crossing.
Colour passport photo to digitally upload – must be under 2 MB
The name of the hotel you will be staying at – I used my first hotel name and details
Occupation – do not leave this blank, it may be useful to put your last job in this section
Proof of onward travel – have a copy of your flight out of Myanmar
The fee for the evisa is $50 for a single entry tourist visa
Everyone needs a tourist visa for Myanmar except passport holders from the following eight countries:
Thailand
Cambodia
Laos
Vietnam
Singapore
Brunei
Philippines
Indonesia
You'll want to visit Myanmar and go to Bagan for these beautiful views! Rent an ebike and explore the city on your own so you can get off the beaten path. I recommend Myauk Guni for the best sunsets!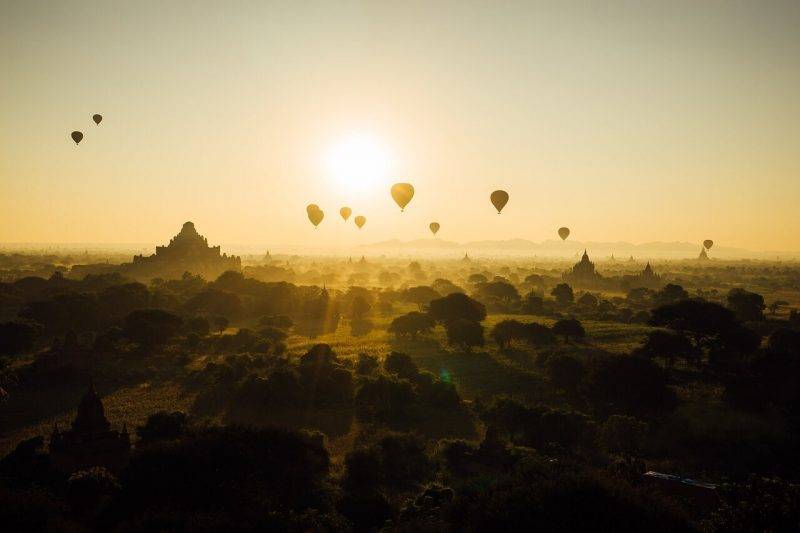 How much is the tourist eVisa for Myanmar?
The evisa costs $50 and you must apply ahead of time. It takes three days for your visa to be approved. The evisa cost is non-refundable so you need to ensure your application is complete when you apply.
You will also need to print out your confirmation letter as airlines will require this to board the plane to Myanmar. I flew in to the Yangon Airport in the capital of Yangon (Rangoon) from Singapore and had no problems. I have also heard of tourists flying into Mandalay International Airport and having no problems. There are also cheap flights from Sri Lanka.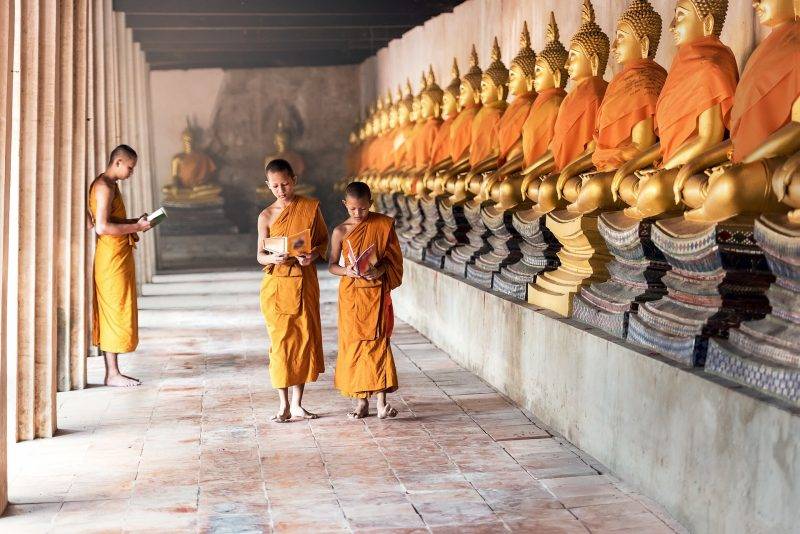 Can you get a visa for arrival visa in Myanmar?
No, as of 2018 there is no arrival visa in Myanmar. You must go to the link above to apply for your visa at least three days in advance. I have heard that some applications have been approved in 24 hours but do allow for the full three days. There is no need to go to a Myanmar Embassy to apply for your visa as you can do this online.

Process for evisa Myanmar
You will need to fill out the online form, upload a photo, confirm and pay $50 for a tourist visa. You will then receive an email confirmation within 3 days. The evisa Myanmar is for a single entry for 28 days. Do not apply more than 90 days out from your trip as the visa is valid for 90 days from approval.
I applied for my visa on a Friday at 5pm and received my email confirmation early Monday morning. The email confirmation contains your approval letter which you must print and bring along with you to get on the plane and enter Myanmar.
How do I get a visa for Myanmar? You can get an eVisa Myanmar Approval Within 4 Steps
• Fill in the secure online Myanmar eVisa form
• Confirm and pay
• Get approval letter within 3 days
• Get visa stamped upon arrival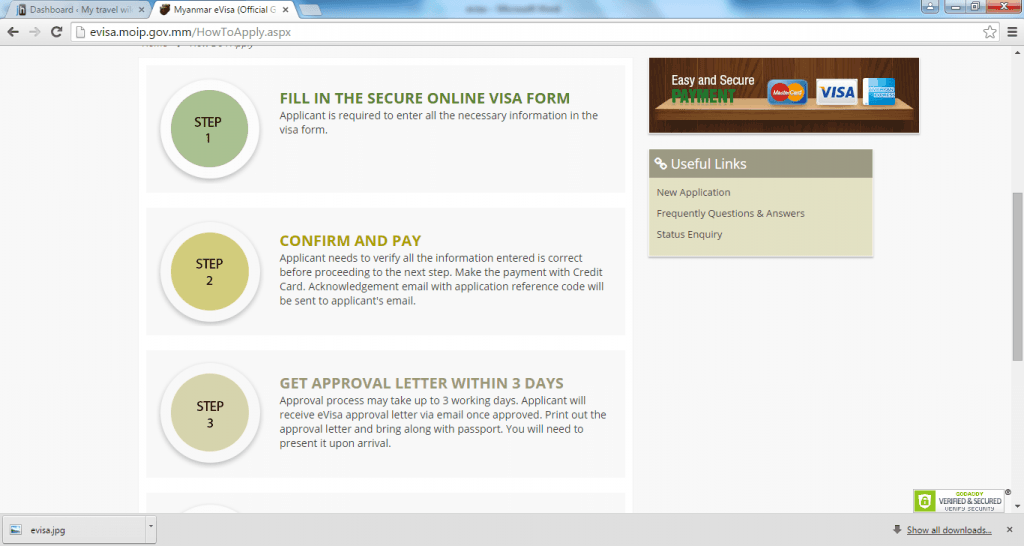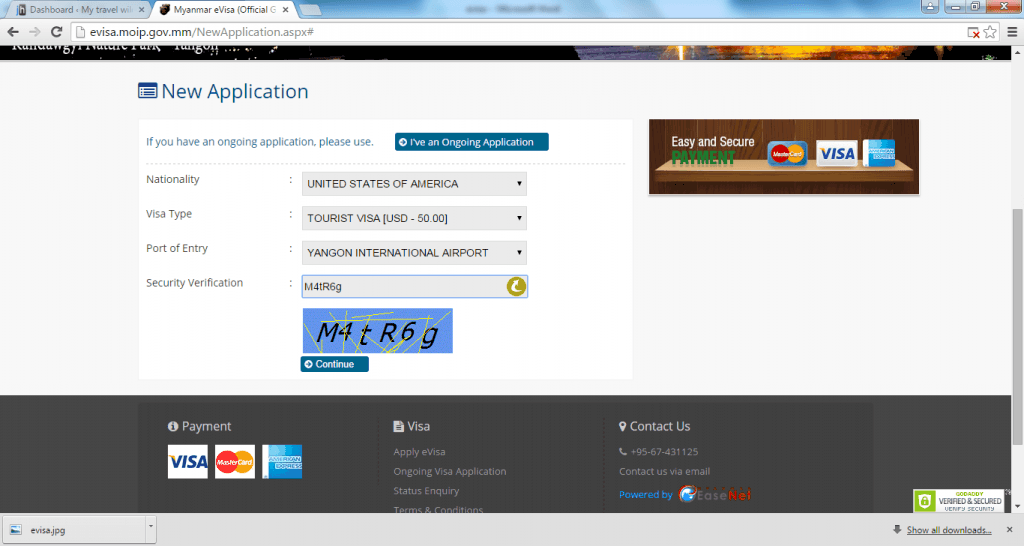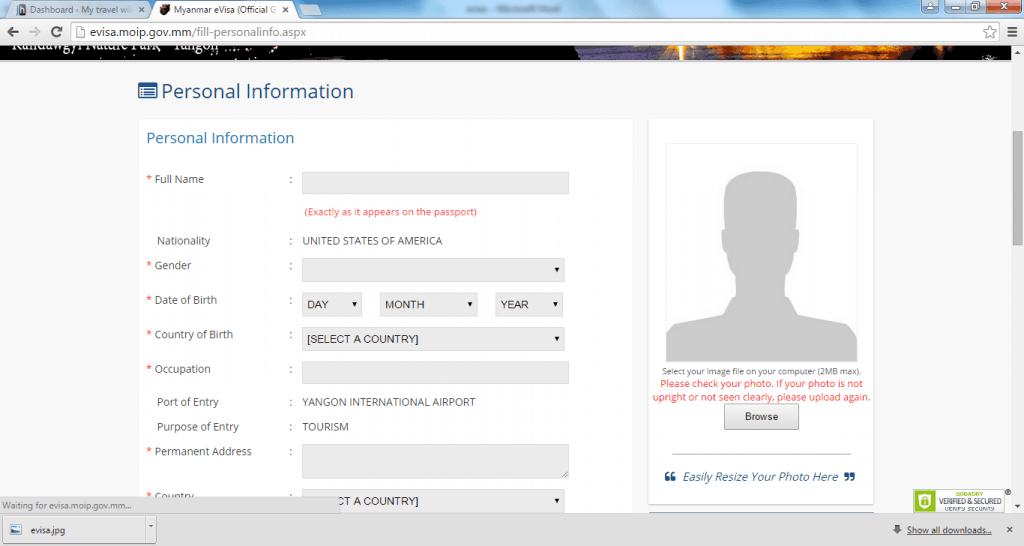 When you get to this screen to add your personal details the first thing I would do is add your photo. For whatever reason, I filled in all my info and then went to upload a photo and it would not accept it even though it was under 2 MB.
Once you get your photo uploaded and personal info inputted you click on continue which will take you to the payment page. Then add in your credit card details (it is processed through Singapore so no need to worry about your bank blocking the payment) and click continue you will be sent an email confirming your application.
Once you have the confirmation make sure you print out at least two copies and keep them in different spots for safe keeping. You will need the approval letter on hand to give to the immigration officer when you arrive in Myanmar.
Where can I enter Myanmar evisa?
The following airports and land borders are approved for entry into Myanmar.
Yangon International Airport
Mandalay International Airport
Nay Pyi Taw International Airport
Tachileik Land Border Checkpoint
Myawaddy Land Border Checkpoint
Kawthaung Land Border Checkpoint
Rih Khaw Dar Land Border Checkpoint
Tamu Land Border Checkpoint
Airport Immigration Yangon International Airport
When you arrive in Yangon Airport you will fill out an immigration card as you do in most countries with your details and your hotel name and address. This is very important and should match the information you included in the evisa.
You will go through immigration as per normal and they will look up your evisa. You should also have a copy of your approval letter printed out that you can hand the immigration officer.
They will take a picture of you to keep on file and then add the visa to your passport along with a passport stamp. This is the standard process for most immigration processes in different countries. Just be aware of the signs and follow the crowds!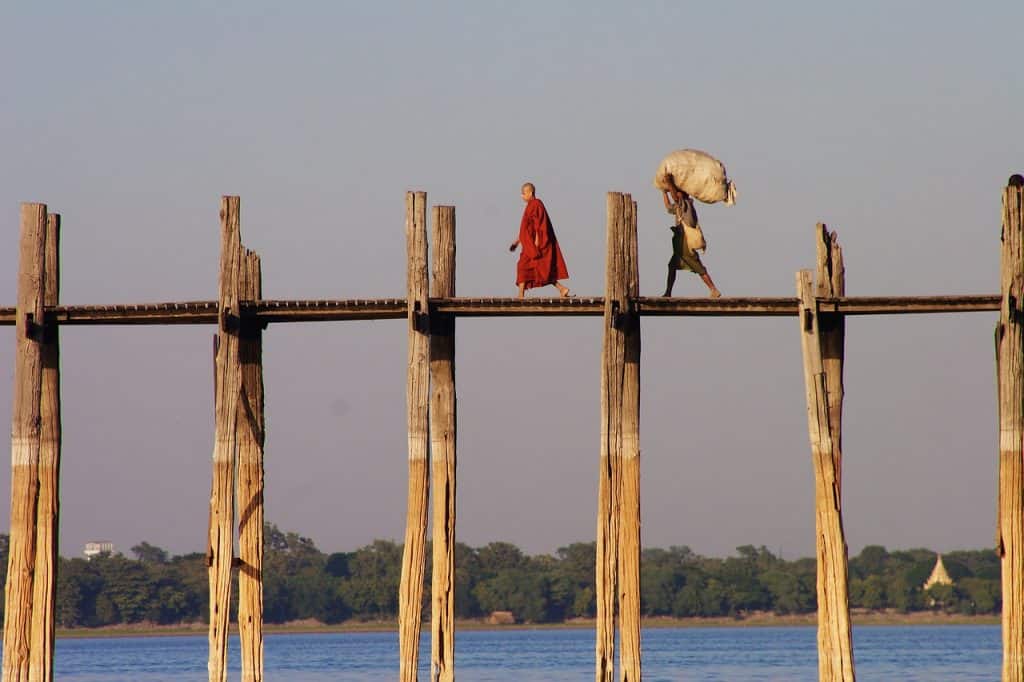 There are so many beautiful places to visit in Myanmar and the evisa process has been running for a few years so it is simple and straightforward to apply. The highlights of my trip were visiting Yangon, Mandalay, Bagan, and Inle Lake. This country is a backpacker haven with cheap eats and beautiful scenery along with cheap, cold beer. Make sure you spend a few days in each city and rent an ebike to explore! And with cheap flights from major cities like Singapore and Bangkok its easy to add on a trip to Myanmar.
Sharing is caring! Save this info for later!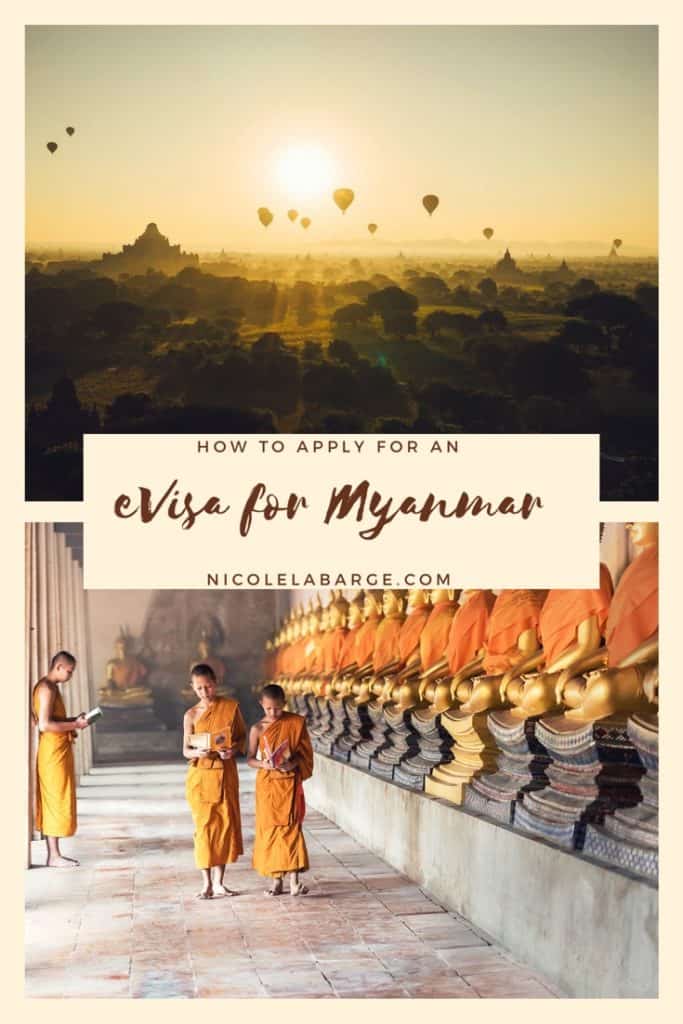 Recent Posts