We went back and forth many times about going to the Serengeti. I said how could we not go? In the end we decided that it was worth the expense and it would be a great experience as there were only two of us in the car. Optimal photo spots and not too many people to deal with. In the end it was probably one of our best decision we made. We saw over 50 lions, 5 leopards, and 3 cheetahs. Amazing!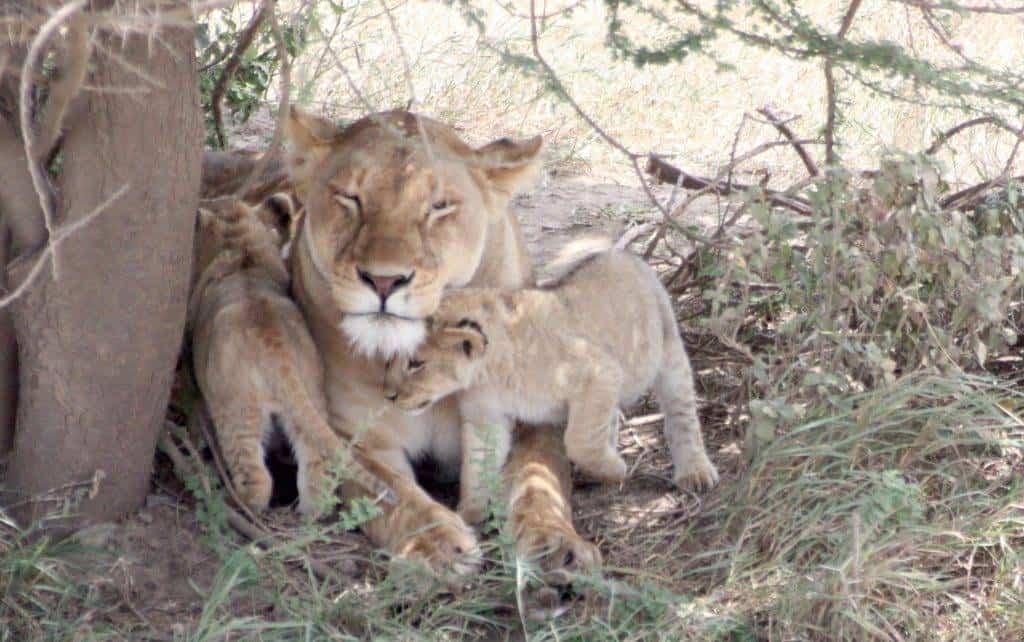 We flew into Arusha our first day and stayed at the Green Mountain Hotel. As we had been up early that morning and knew we had a busy few days we had an early dinner in the restaurant and went to bed. The food at the hotel was amazing. We had a vegetable curry that was divine and some lovely chapati bread.
The next morning Victor our guide from Bee Eater Safaris picked us up and we met Mandela our cook. These guys were a lot of fun. We drove for about three hours to the entrance of the Ngorongoro Conservation Area and Victor paid for us to get in. Claire and I picked up some emergency chocolate so we could bribe any animals and hey if we didn't use it for that we could always use it for emergency energy along the way.
From the entrance of the conservation area we stopped at a look out point to see the Crater. From above it looked dry and desolate but the following day when we went down into the crater our opinion changed completely.
From the look point we had a long, dry ride of three hours to the Serengeti. Along the way we saw plenty of giraffes and zebras and Maasai along the rode. We were surprised to see the young Maasai boys by the side of the rode. They are the future Maasai warriors and they dress in complete black. They usually live on their own in the forest learning to become a warrior. The Maasai are allowed in the conservation area but not in the Serengeti National Park.
From the moment we entered Serengeti National Park we could see animals everywhere. There are millions of gazelles in the park. Sounds good to me I thought. Lion food. And boy did we see lots of cats.
We saw 5 different leopards but this is the only one we saw in a tree finally on the last day. He looked quite happy up there.
We saw 3 cheetahs but this one was the closest we saw. We were so happy to finally see a cheetah. They are stunning animals. We saw one trying to hunt but he missed the gazelle.
On our last day in the Serengeti we saw a mother with her two cubs which were about two months old. It was absolutely adorable to watch them. They were resting under the shade of a tree to keep cool in the hot afternoon sun.
Recent Posts