While in Cape Town I was told there were five things you really need to do to see Cape Town and the surrounding areas – Table Mountain, Wine Tour, Townships, Cape of Good Hope and Robben Island.
My wine tour of Stellenbosch (the oldest establishment in South Africa) Franschhoek and Paarl started with a hotel pick up and meeting everyone on the tour. Half of the tour were South Africans in their 20s and the other half were the Europeans in their 30s. It made for an interesting day and yes the Europeans out drank the South Africans.
If you are interested in a road trip around South Africa check out this one month itinerary.
The Stellenbosch area is known for their Pinotage which is a cross between Pinot Noir and Cinsaut grapes. It is a variety that was unique to South Africa and was developed in this region.
I'm a huge fan of Pinot Noir especially New Zealand Pinot Noir so I was excited to try this distinctly South African variety. Yes, could I have a Pinotage please.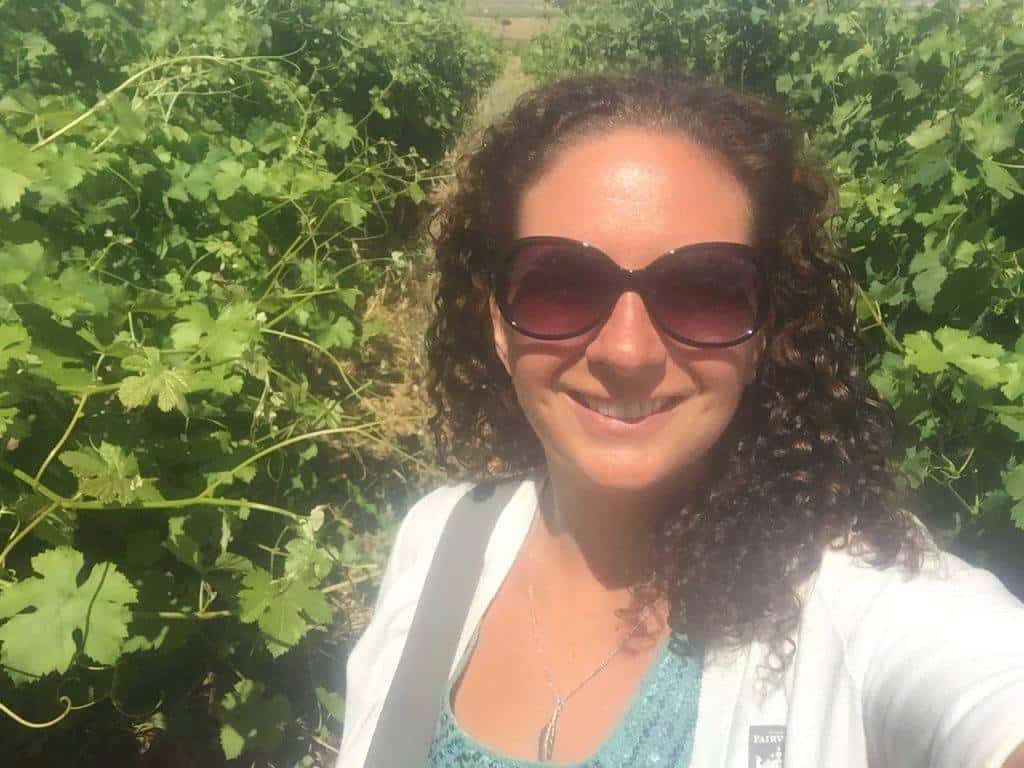 Living in New Zealand I know quite a few South Africans that have immigrated to New Zealand to live and work and I know how much they like their wine. I'd heard of the Stellenbosch region but I didn't realise how deep the history of wine making went and how competitive it was to be the best.
Prior to my visit, I'd certainly heard that South Africa had fabulous wine, but what I didn't know was how sophisticated and competitive with the best wines in the world it would be. The other thing I couldn't believe was how well-priced the wine is in South Africa given the superior quality.
Our first stop was at the Fairview Wine and Cheese farm where we got to taste – you guessed it – wine with cheese pairings. Fairview is located in Paarl about 60 kilometres from Cape Town and is set on a lovely farm with a beautiful flower garden and complete with a goat tower for the goats. This vineyard dates back to 1699 and has been in continuous production since then.
 Fairview Wine and Cheese estate is one of the most visited attractions in the Cape winelands. The farm offers tasting of its full range of wines and cheeses in their tasting room, seven days a week. There is also an eatery on the farm, which is housed in a converted wine cellar. Fairview's combination of wine and cheese is very popular and for me these were the best white wines we tried. Bottles for sale are so affordable with a bottle costing around 80 rand. Amazing value!
For lunch we went to Middelvlei which is an old farmhouse where we tried some robust red wines and had a braii for lunch. It was such a nice relaxed atmosphere at the vineyard. We were able to taste their red wines right out of the oak barrel.
We also did a chocolate and wine pairing at Lovane which is only provided for the wine flies tour. They made special note of that as I think they get quite a few requests for a chocolate and wine pairing. This was absolutely scrummy and a great dessert to have on our day of wine tasting. Check out this guide If you are looking for a wine guide for around the world.
Overall I would definitely recommend a wine tour to Stellenbosch. My transfer company from Cape Town to Hermanus had mentioned they do a day tour and yes we could stop off on the way back from Hermanus to Cape Town but for me it was all about experiencing this with other people and talking to them about the wines. As I was with the Europeans most of the day we really liked the more robust wines and enjoyed trying quite a few. The younger South Africans were so busy talking they barely tried the wines and we were always waiting for them or when we were at a vineyard they had to be asked to stop talking so we could hear what they had to say about the wines. All said though, I'm glad I made the decision to do the tour with a group.
I only spent a day in the wine regions but if you'd like to see how to spend five days there check out this post.
Recent Posts