December Travel Recap It's the end of 2018 – how did we get here so fast?!?
To say the last few months have gone by quickly is an understatement. As I am travelling West Africa its been challenging and does not feel like the right time of year as it is warm and humid out and visiting Muslim countries you do not get to experience the holiday season.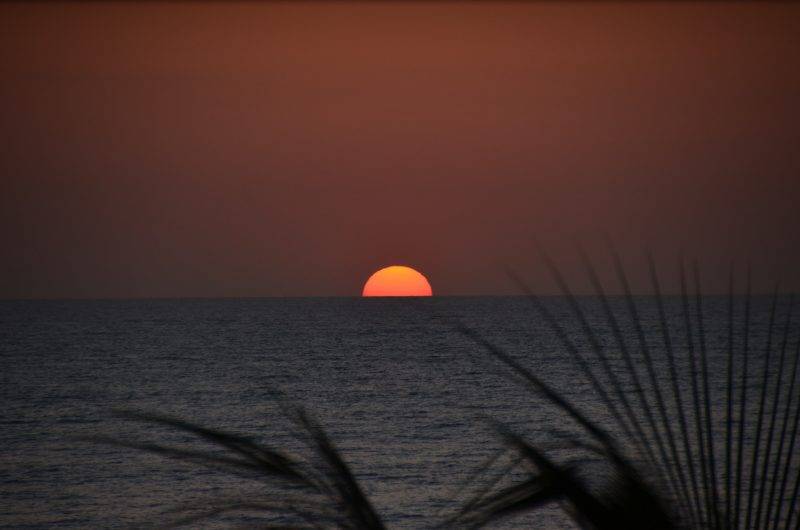 But travel wise things are going well. This month has seen us visit four countries and we even took a little break in The Gambia and upgraded to a nice hotel with a pool and just chilled. More on that below.
Destinations Visited
Dakar, Senegal
Banjul, The Gambia
Tumani Temba, The Gambia
Cap Skirring, Senegal
Bissau, Guinea Bissau
Conakry, Guinea
Freetown, Sierra Leone
Highlights of the Month
I absolutely loved Cap Skirring. This beach town was stunning and I didn't want to leave. I think it helped that we had a fabulous meal at Palloite and had time to chill.
We also had a great time in Gambia. We stayed at Ocean Villa Heights on the beach and it was a great time. We would catch up with the group for lunch everyday and hangout. Senegambia was very Brits Abroad and a little scary but it made for good entertainment.'
Challenges
Spending Christmas in a foreign country without family and friends and of course all of the Christmas Treats. It reminds me of my first Christmas in New Zealand. I didn't really realise it had been Christmas until three months later when it started to turn cold and all the American shows on TV were showing their Christmas episodes.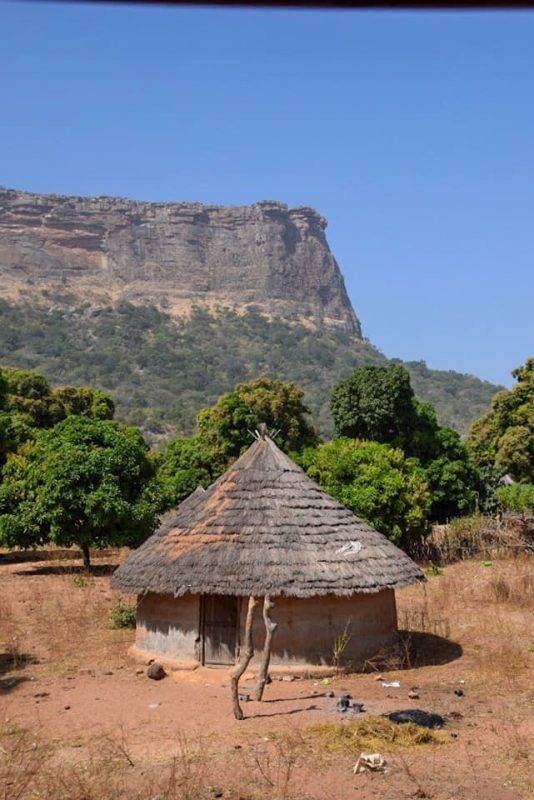 Guinea. There I said it. The entire country is a bit of a sh*thole if you ask me. I'm normally not so harsh but honestly what I saw in Guinea threw me a bit. It was dirty and the people were so aggressive. The number of times I saw a police officer about to give someone the bash was incredible.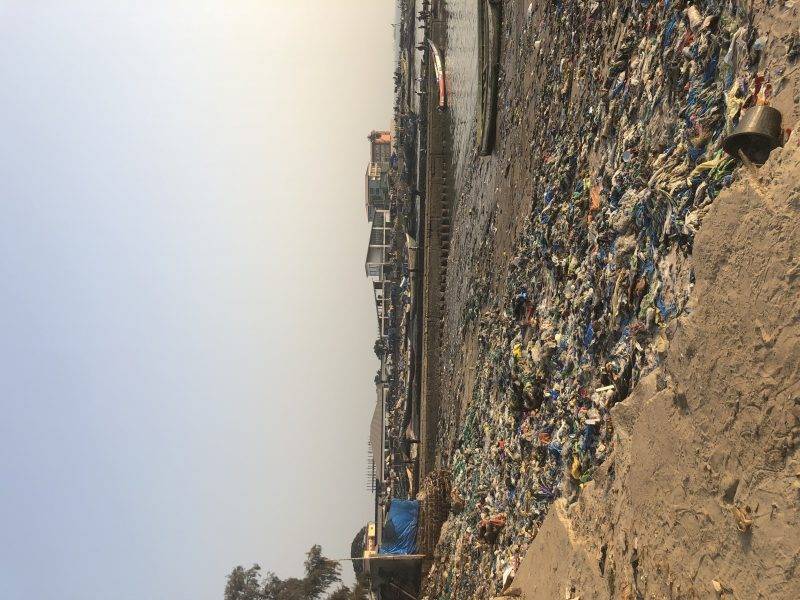 Conakry is the capitol of Guinea and they have to close down streets to clean up all the rubbish. It is actually an open air landfill. The day we left for Freetown we had to leave at 5am because they were about to close down the streets. I say good riddance to Guinea – actually I gave it a big F*ck you when I made it to Sierra Leone. I was just not in the mood for the chaos that is Conakry.
What Surprised me
The cost of visas in West Africa is a bit out of control. I had to pay for my Gambia visa because I was on my NZ passport – $65. Then the Sierra Leone visa was $105. We were lucky to get our Guinea Bissau visa on the border for $30 instead of $80. I have all of my visas now except Cote de Ivorie and Togo so that's good.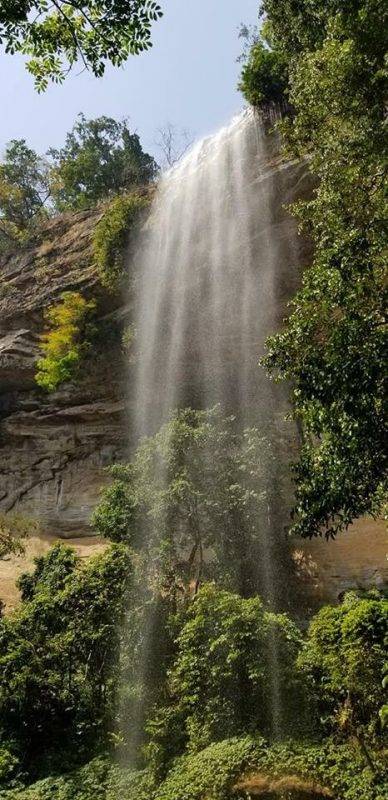 I have been surprised how easy it is to upgrade here. We have found really nice accommodation with wifi and air conditioning and hot water as well. I say that surprisingly as it wasn't as good in East Africa or maybe we just didn't want to pay for it? We have also found some great places to eat. God bless the French influence.
Daily Life
We are driving long distances now and spending a bit of time on the truck. I love looking out the window and seeing the countryside.
It's also getting warmer and this is the winter months! I will never be able to handle the heat and humidity and mosquitos. I'm craving cooler weather.
Favourite Photo from the Month
Guinea is known for its waterfalls but we were there in the dry season. Guinea was not my favourite place especially the closer you get to Conakry but it does have some beautiful natural beauty.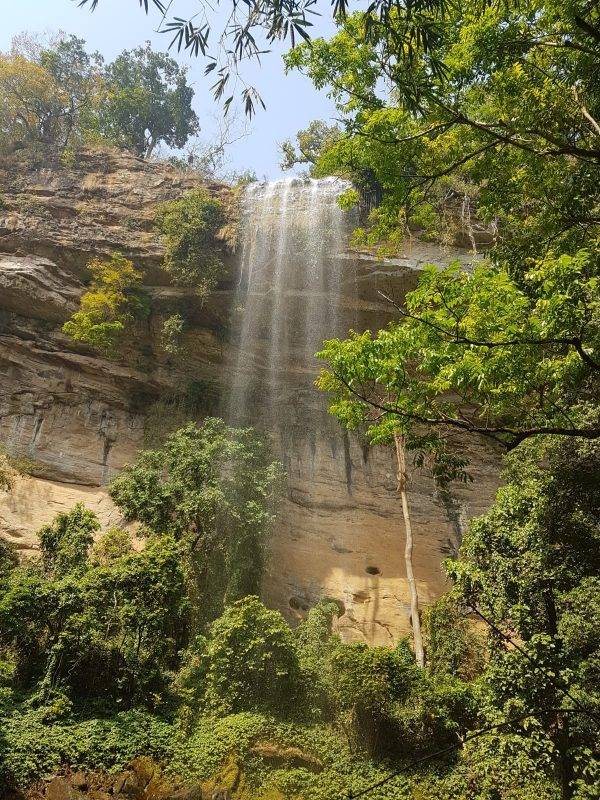 What I read this month
I finally finished the Tattoist of Auschwitz and it was a great book. I thought I would dive into the next book but I haven't really had time for reading.
What I watched this month
I have to say I had a lazy Sunday in Freetown and I binged on TV shows! It felt so nice not to have any plans to do anything and give myself permission to take a break. Travelling is hard work!
Wanderlust – I finished this series and really liked it until the ending where I thought really, that's it? Definitely worth a watch.
Sick Note – I just started this and find it a bit predictable but I'm going to continue on with it. Starring Ron Weasley as a guy who has been diagnosed with cancer and how it changes his life.
You – I had always wanted to read the book by Caroline Kepnes and when I saw Shay Mitchell showing bits on her stories I was excited for it. It's good so far so I hope it doesn't go all predictable towards the end.
What I listened to this month
Long drive days mean podcasts! Please leave your recommendations for podcasts below because I am so looking for good recommendations.
Dr Death – This podcast really bothers me. The fact that you would trust someone enough when you are in pain to get surgery and then he messes it up. I'm only on episode 4 so I'm not sure how it will end but I have no idea why this guy can't just do the surgery correctly. I feel so bad for his patients.
Coming up in January 2019
New Years' Eve was spent in Freetown and then we are off to the south of Sierra Leone. I have quite a few countries to cover this month and then some big decisions about my travel in February. More on that next month.
Recent Posts