Travel Monthly Recap: November 2018
This Travel Monthly Recap November 2018 is the start of my overland trip through Africa. November is my favourite time of year. It's properly fall and its also my birthday month! I also started my trip around West Africa with Madventure!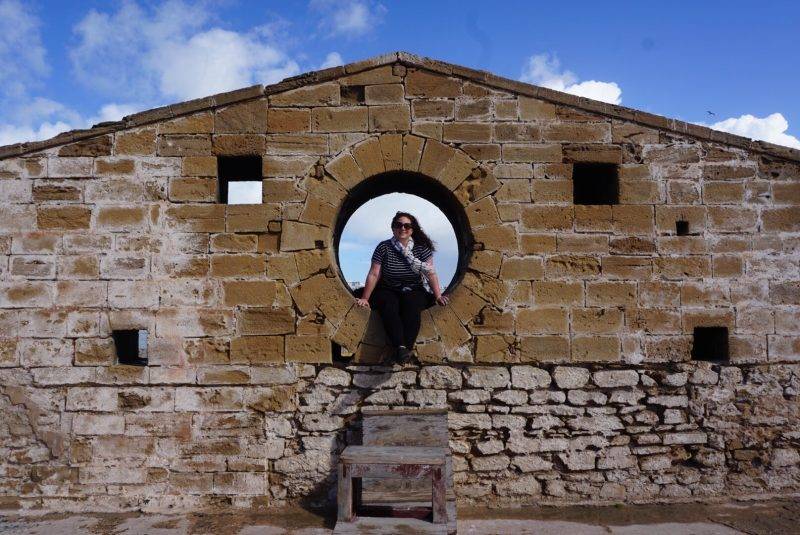 We started off with two weeks in Morocco exploring from the north to the south. There is so much to do in Morocco and it's such a cultural experience and gateway to Africa. Two weeks in Morocco is the perfect amount of time to explore this beautiful country.
I have to say though the weather has not been cooperating with us. It has been properly cold at night and even raining a bit during the day and anyone who has seen my bag knows I do not have the clothing for this type of weather.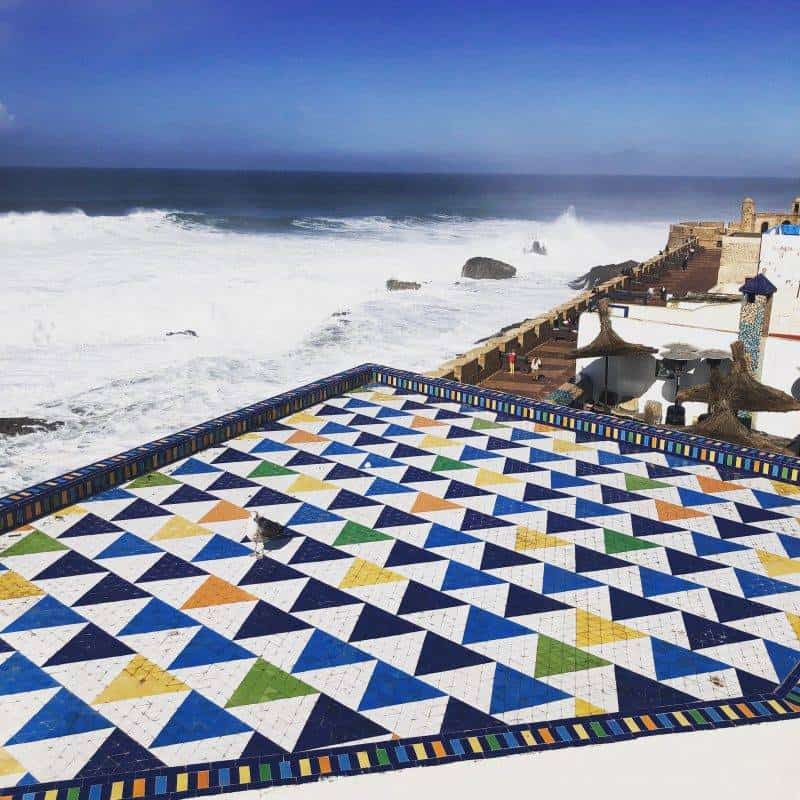 Luckily, there is a store here in Morocco called Decathlon and we have been spending a lot of time there checking out the fall line and buying most of it. I bought a second sleeping bag and a jacket. Hopefully I won't need them anymore after Morocco.
Destinations Visited
Gibraltar, UK
Chefchaouen, Morocco
Fes, Morocco
Rabat, Morocco
Marrakech, Morocco
Essaouira, Morocco
Agadir, Morocco
Western Sahara
Nouakchott, Mauritania
St Louis, Senegal
Highlights of the month
Celebrating my birthday in Essauouira – my birthday itself was uneventful but our drive day took us to Essaouira where we upgraded and stayed in town at a lovely Riad. Actually, we really just roamed around the city and chilled. Ate good food, had lots of mint tea and coffees, wifi-ed, and chatted. I really enjoyed myself and it was good to have a few days of slow movement and lots of sleep.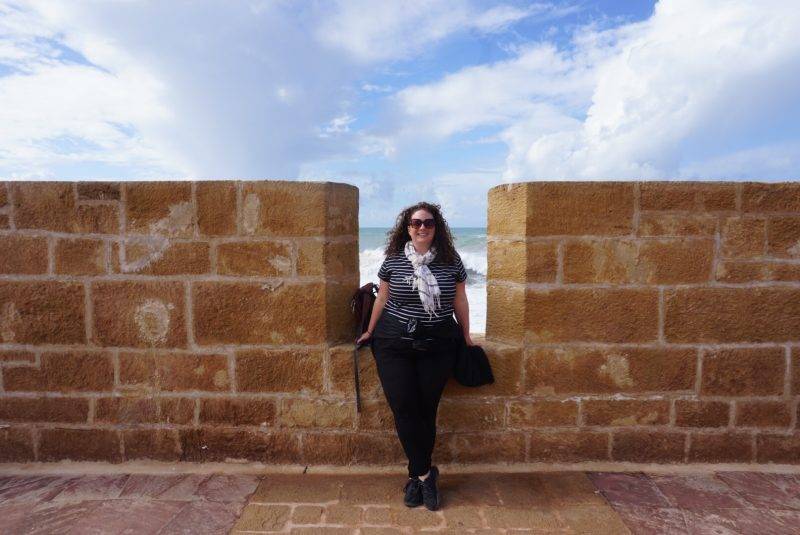 Meeting the group – Wow! I am so impressed with our group. Lots of different nationalities and well travelled people. We met at the Gibraltar border in the rain at 8am – it was still dark out. But all 21 people found the spot and we then went to pack the truck for a short journey to Algeciras to take the ferry to Cuenca – the Spanish territory on the African continent.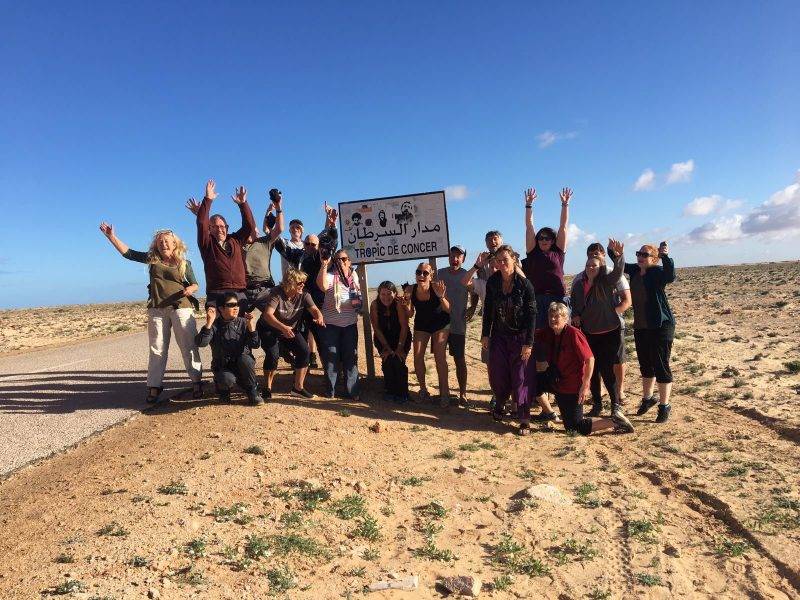 St Louis, Senegal – St Louis was our first stop in West Africa proper. A small colonial town that was the first French settlement in Africa. It is also a UNESCO World Heritage site and a great little town to explore. As Claire described it – it looks like a Senegalese Havana. Crumbling colonial buildings with a lot of history. We ended up staying an extra day which was so nice for having a rest and not having to pack everything up.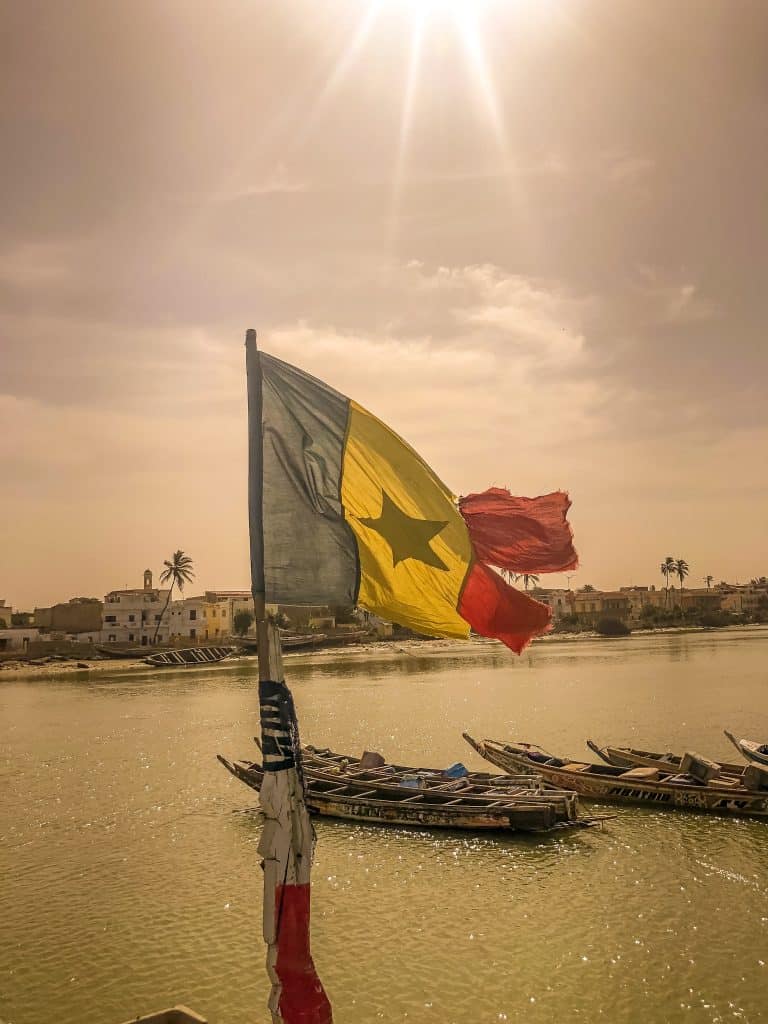 Challenges
Making the ferry to Cuenca but our truck did not make it – we arrived at the ferry port with plenty of time to make the 10.30 ferry sailing. We all got on the boat and then as we took off we realised that our truck was still there at the port! Basically our truck was too heavy for that ferry and had to go on a later one four hours later. It was fine because we spent our time at the Carrefour grocery shopping but it did make us very late for the day and crossing the border into Morocco.
Crossing the border into Morocco – I shouldn't list this as a challenge because this is probably one of the easiest border crossings we will have and not a big deal at all but after the delay with the truck we really just wanted to get moving. We spent about 2.5 hours on the truck waiting for the officials to stamp our passports for 20 odd people which I think is a bit much. But we all made it so that's good.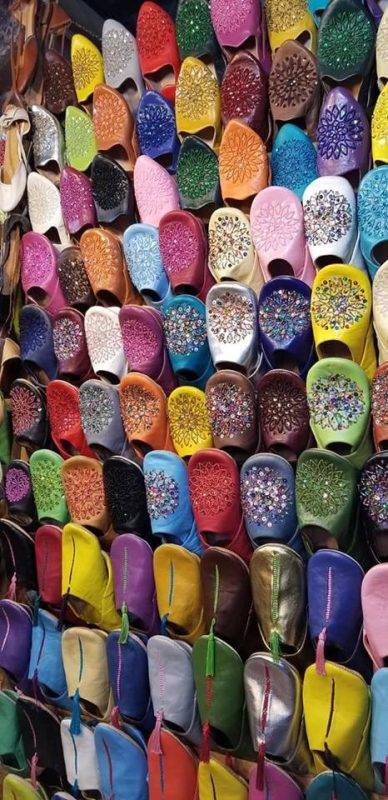 Taxi driver in Fes – We were staying in a campground outside of Fes about 10kms. We had spent the entire day visiting the Médina and the tanneries and we wanted to head back but first we wanted to stop at Decathlon a camping store to pick up a few supplies. Before we got into the taxi we told the driver where we were going but he didn't speak French so someone interpreted for us. Needless to say we ended up at the Ibis Hotel and our driver wasn't taking us any further.
So I went in and spoke to the staff and told them our problem. They spoke to the driver and he was asking for another 100 dirhams ($10). We had only paid 50 dirhams to get into town so he was trying to rip us off. We quickly got out of the cab and walked to find another one. The taxi driver came after us and asked for money which we didn't pay him but he wouldn't let us get in. So we walked around the corner and after awhile we found another taxi to take us back for 50 dirhams.
What surprised me
It has been interesting comparing this trip to my East Africa trip in 2015. A lot of similarities and a lot of differences.
One surprise was that we were not the first people to upgrade! Oh how I love our new tent and how much space it has in it. We have already camped 13 nights and our previous trip we did a total of 21 nights. We're hoping to smash that record.
I was hoping Mauritania would be similar to Sudan and that it would be a wild card and one of those places I just loved. The people here are amazing and it is not without its challenges but it is missing something that I haven't figured out yet. It is always interesting when things are that much harder than they have to be. I'm going to wait a few months and look back on my time there and see what I think.
Finding food in Mauritania has been interesting too. Of course there are small shops around selling coke and chips and yogurt drinks but finding a proper grocery store is difficult. I had to search for snacks for our drive day and our border crossing and there was nothing but junk food so we've been skipping a few lunches.
Daily Life
An average day on the truck includes a lot of driving. We usually take off around 8am so we have breakfast at 7am. Then we drive for two hours and take a potty break. Then we drive another two hours and its usually lunch time. Then we'll drive a few more hours till 5pm and then we'll camp for the night.
We have cook groups where we cook for 20 people. So far I have made Thai green curry, jambalaya, and fajitas. Everyone is really good cooks and we have been eating well. There are large Carrefour grocery stores that we have stopped at and stocked up. Gotta love French grocery stores.
Favourite Photo from the month
Claire and I visited the YSL gardens in Marrakech and they were stunning. I love this photo I posted on my birthday because its very laid back and chilled – the attitude I am taking for this trip.
What I read this month
Does the lonely planet west Africa book count?
I've started the Tattooist of Auschwitz. It's one of the books I picked up at Heathrow and so far it is really good. It is the story of Lale who is a Jew from Slovakia and he is taken to Auschwitz and made the tattooist who inks all of the numbers on the new prisoners. It's a really interesting story about the war and is also written by a New Zealander.
What I watched this month
I haven't been watching much on Netflix really. I could download a few shows to watch but its difficult to keep everything charged and up to date. When we upgrade to hotels I have watched a few episodes of That 70s show just to keep it light and have a few laughs.
What I listened to this month
Starting on the 20th of November we were driving through the desert for a week so I spent a lot of time listening to podcasts. I'm currently loving the second season of Limetown. I've also listened to a few podcasts that have interviewed a few big name bloggers such as Kate McCulley, Gary Ardnt and other travel podcasts.
Coming up in December 2018
We're off to the real West Africa countries! Wish me luck – I'm expecting a lot of dirt and dry hot weather. And I will be celebrating Christmas along the West Coast as well.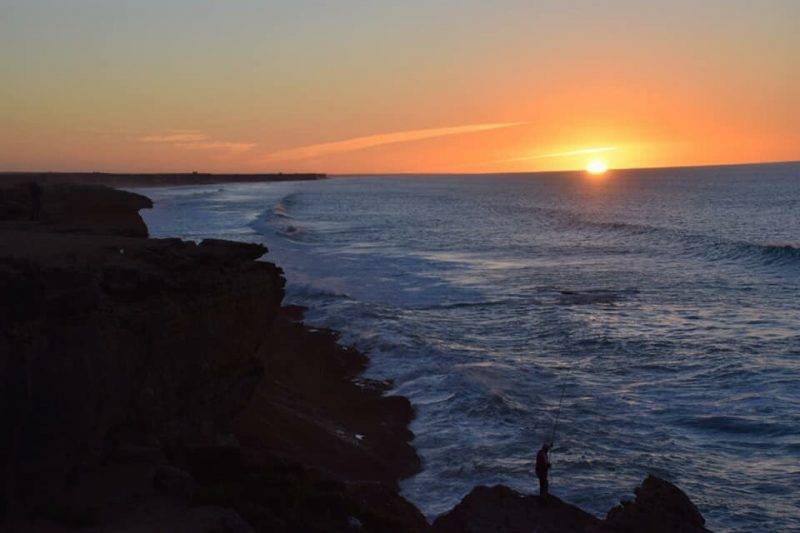 That's it for my Travel Monthly Recap: November 2018. Let me know in the comments below if there is any aspect of my overland travels you would like to know more about. I am currently on the trip with Madventure.co.uk
Recent Posts