Hermanus is a small town about an hour and a half south of Cape Town and best known for whale watching from July – November the Southern Right Whale. Most people use it as a quick stop over but I wanted to spend a few extra days here and also do the shark cage diving from here as well since it was closer than Cape Town.
I knew the moment I arrived in Hermanus that I was going to like this little town. Don't you love it when that happens?
When I arrived in Hermanus it was an overcast, drizzly, Sunday afternoon. I hadn't eaten anything yet that day and I was tired from an early morning flight. So you would think this would all add up to having a crummy time but for some reason I was really intrigued by Hermanus. I checked into my guest house at the Nautilus Cottage on the waterfront and asked the front desk where I should go for lunch. They recommended Just Pure Bistro which was very near and had a lovely view of the ocean. As it was nearly 2pm when I arrived I had to hurry and order as they were closing at 3pm that day. I had a open faced venison sandwich which really hit the spot. And it set the scene for my time in Hermanus where I didn't have a bad meal.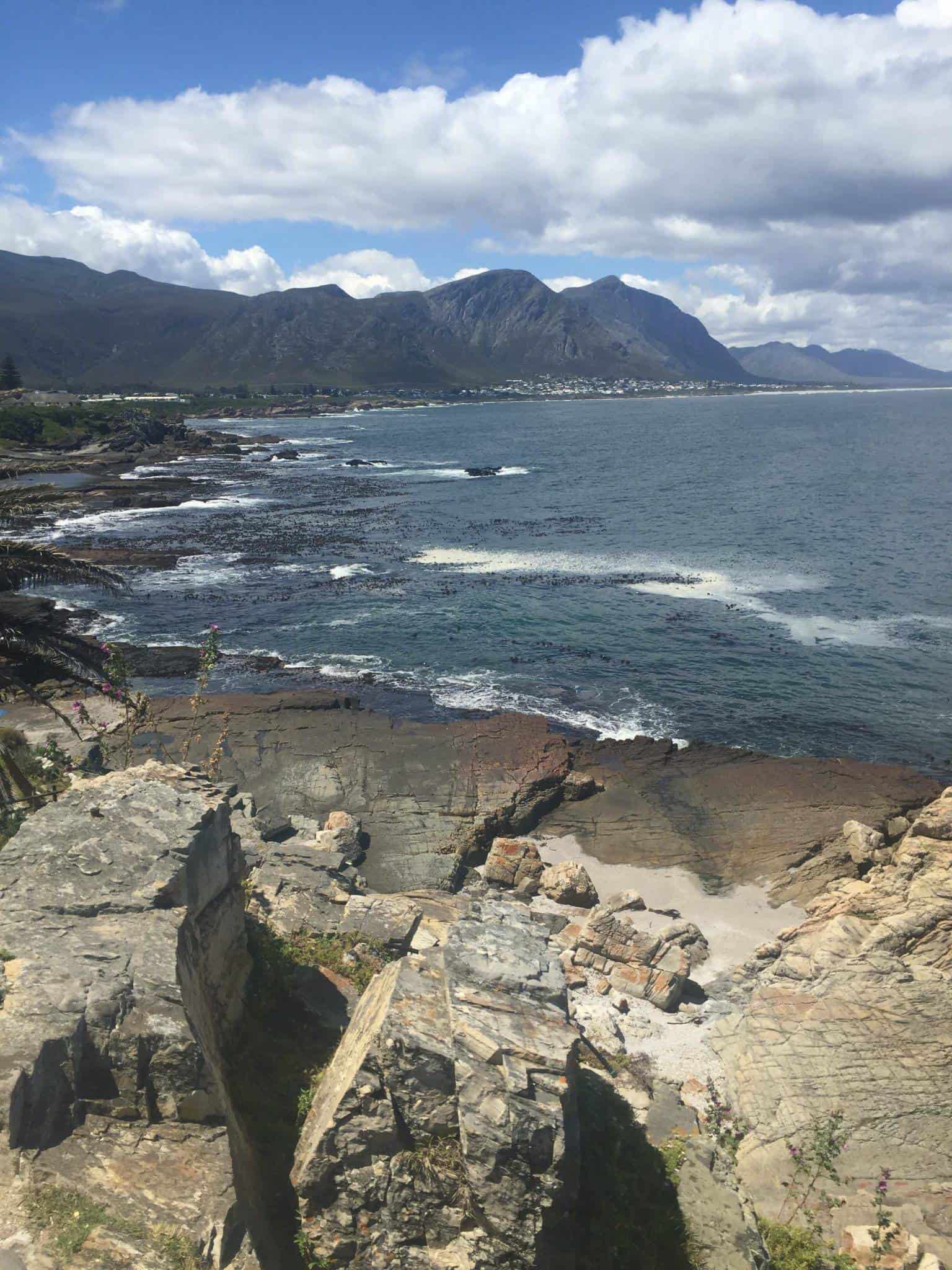 Beautiful landscape
The next day I was supposed to go shark cage diving but the dates/times got mixed up so I went whale watching instead. I did the 12pm tour as they say the wind picks up in the afternoon and can be a bit rough on the sea then. So I spent the morning walking around town before heading out to the whale watching departure spot. As I was having a coffee I heard a horn blow over and over again. Then I saw a bunch of people by the waterfront. I went to check it out and saw my first Southern Right Whale. The town employs a "whale crier" to walk through the town announcing where whales have been seen.
Once I got to the departure point we all sat down and listened to them tell us about the Southern Right Whale and how it was the right whale to hunt back in the day. It is a baleen whale and Hermanus has around 100 whales during the breeding season.
In total we saw around 15-20 whales on our trip and we were out for about two hours.
Recent Posts