When you think of India what is the first thing you think of? My first assumption of India was that it would be loud and chaotic with lots of people.
While that may be true in the big cities, there are other parts of India you can visit for nature, and a human connection.
After visiting cities like Delhi and Mumbai, for my third trip to India I decided to go to the area of Kerala. Kerala is one of the best places to visit in India.
I flew into Cochi and visited the backwaters of Kerala around Aleppey. That's why I've decided to collaborate with Kerala Tourism on their #humanbynature campaign.
Kerala, popularly known as God's Own Country had evolved a way of life that was distinct from the rest of the country – a way of life that expressed a fascinating interplay of nature and humanity across the most diverse terrains one could imagine – all in a tiny green land. Here every human act is a way of connecting with everything in nature around them.
Kerala is a tropical location on the coast and the backwaters are a network of rivers you can cruise down.
My time in the southern part of India was short and sweet but it definitely has a lot to offer. I was lucky enough to spend the day on the backwaters of Kerala near Alleppey. This is the main spot to rent a houseboat and spend the day on the water.
My houseboat was a simple Indian houseboat as I only spent the day on there. A traditional southern Indian lunch was provided as well. It was really delicious. The boat ride was great but let me tell you when it stopped or slowed down it was really too hot for me. You could also rent a villa in the area to stay at while in Kerala.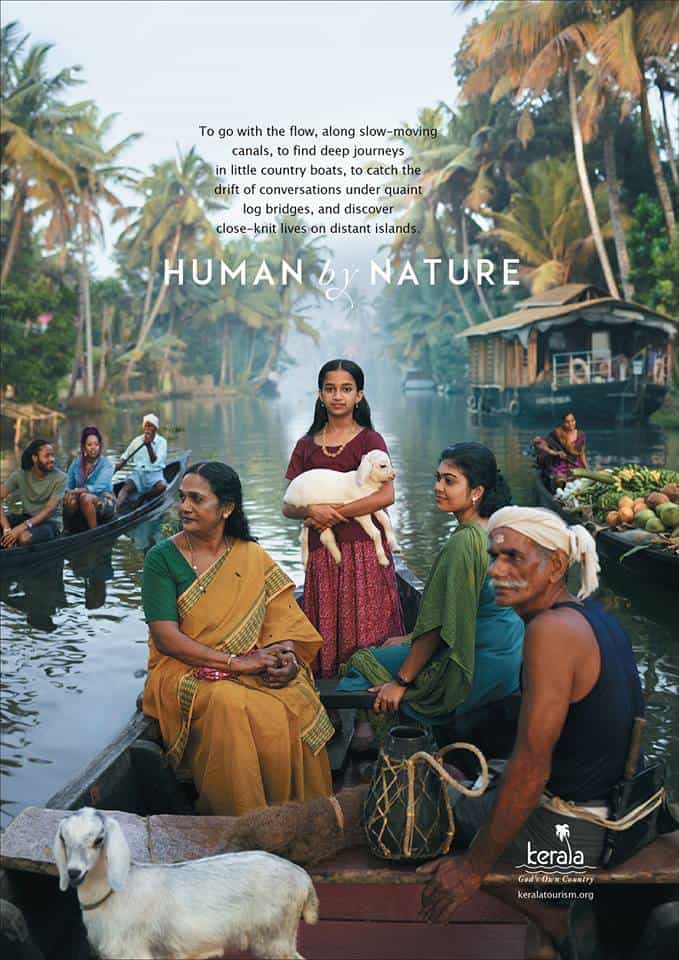 I had a great day on my houseboat. As I was the only one there I was able to talk with the driver of the boat and the cook as well. We shared lots of stories and talked about what it was like to live in Alleppey.
It was great to have this time to talk and learn more and travel deeper than just taking a tour and stopping off at spots along the way. I was also able to try the Kerala biryani It is a famous dish all over Kerala for its exquisite taste and aroma. And I also tried the local 'bread'. Appam is the soft pancake made from toddy fermented rice batter, with a soft spongy middle, laced with crispy edges.
One place I would like to visit next time is the Periyar Jungle. This wildlife sanctuary in The Periyar jungle is home to some of Kerala's incredible wildlife. Did you know there are almost 300 species of birds to be found in the jungle along with, Asian elephants, giant squirrels and hundreds of monkeys flying in the trees.
Kerala is about taking care of its people and inhabitants and the animals are well cared for through its conservation here in Kerala.
I hope I have inspired you to visit Kerala, India. There is so much to see and do there from the people to cruising the backwaters of Kerala to visiting Kochi. It is one of my favorite areas in India and I can't wait to go back. Where would you like to visit in Kerala and what would you like to do there? I can't recommend cruising through Kerala enough!
*This is a sponsored post by Kerala tourism, but all experiences are my own. I was asked to share my experience in Kerala with the people and nature there to promote their new campaign #humanbynature.
Recent Posts