I've been asked many times 'How many days in Beijing'?  Well, here is the perfect 3 Day Beijing Itinerary
A trip to Beijing is essential for any China Itinerary and this 3 Day Beijing Itinerary covers all of the highlights of Beijing.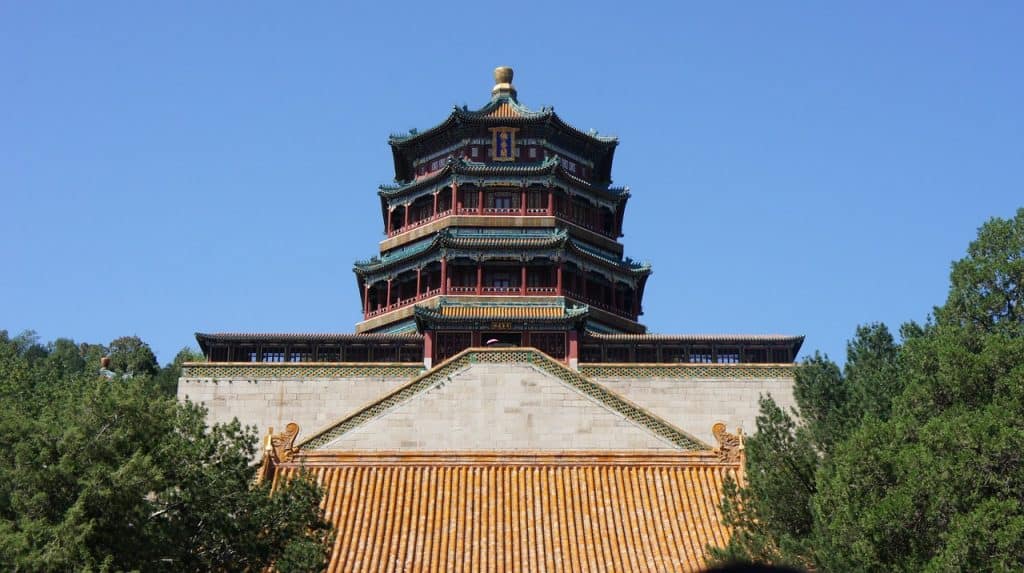 If you are wondering how many days to spend in Beijing, I think 3 days in Beijing is the perfect amount of time to spend exploring and seeing all the sites.
Check out my post on the Most Famous Landmarks in China to find out other cool places to visit in China.
I had a great time in Beijing eating, walking around and people watching, visiting the major sites, and even doing a little shopping.
This Beijing Travel Blog will tell you where to visit, where to stay and what to eat of course!
Beijing China Itinerary Day 1
Pandas at the Beijing Zoo
One of the top things on my list for Beijing after the food was to go to see the pandas at the Beijing Zoo. As I still couldn't get access to the wifi I had to ask at the front desk how to get to the zoo.
They gave me a map and the name of the subway station- Dong Wu Yuan Station and since I had the Beijing subway app I was all set to explore for the day.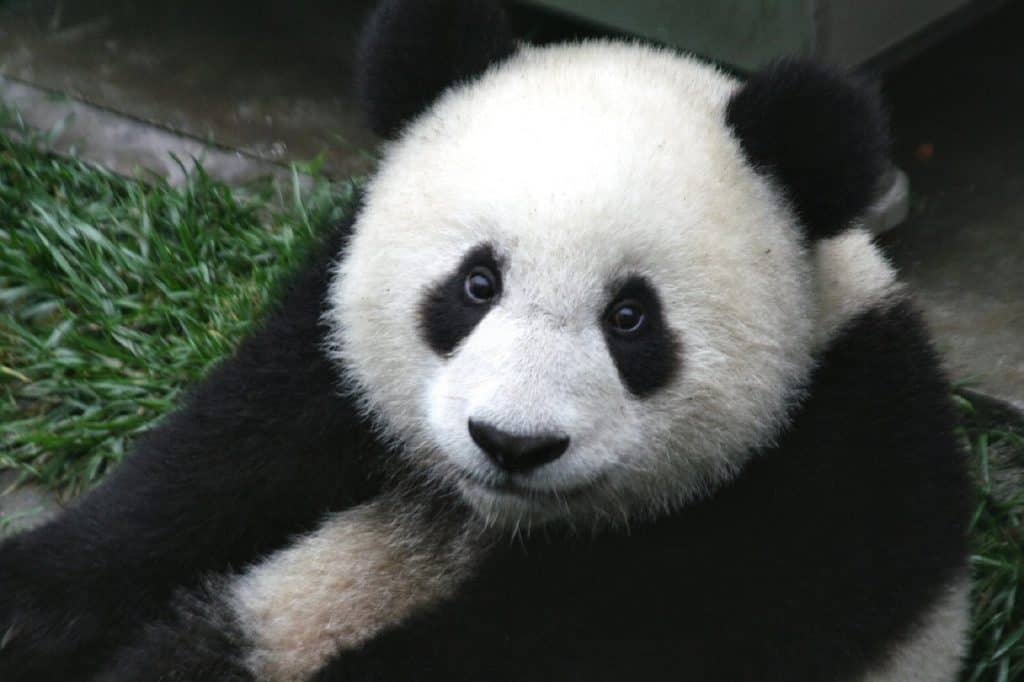 My plan was to get to the zoo early, go only to the Panda House and then get out. I wasn't interested in visiting a zoo but I wanted to see the pandas. I was told I would have to pay the entrance fee for both the zoo and the panda enclosure but that wasn't true.
I went up to the first counter and said pandas and he pointed me over to another counter. I went over there and said pandas only again and they charged me 20 Yuan to get in. I was happy with that as I was told it was 40 Yuan.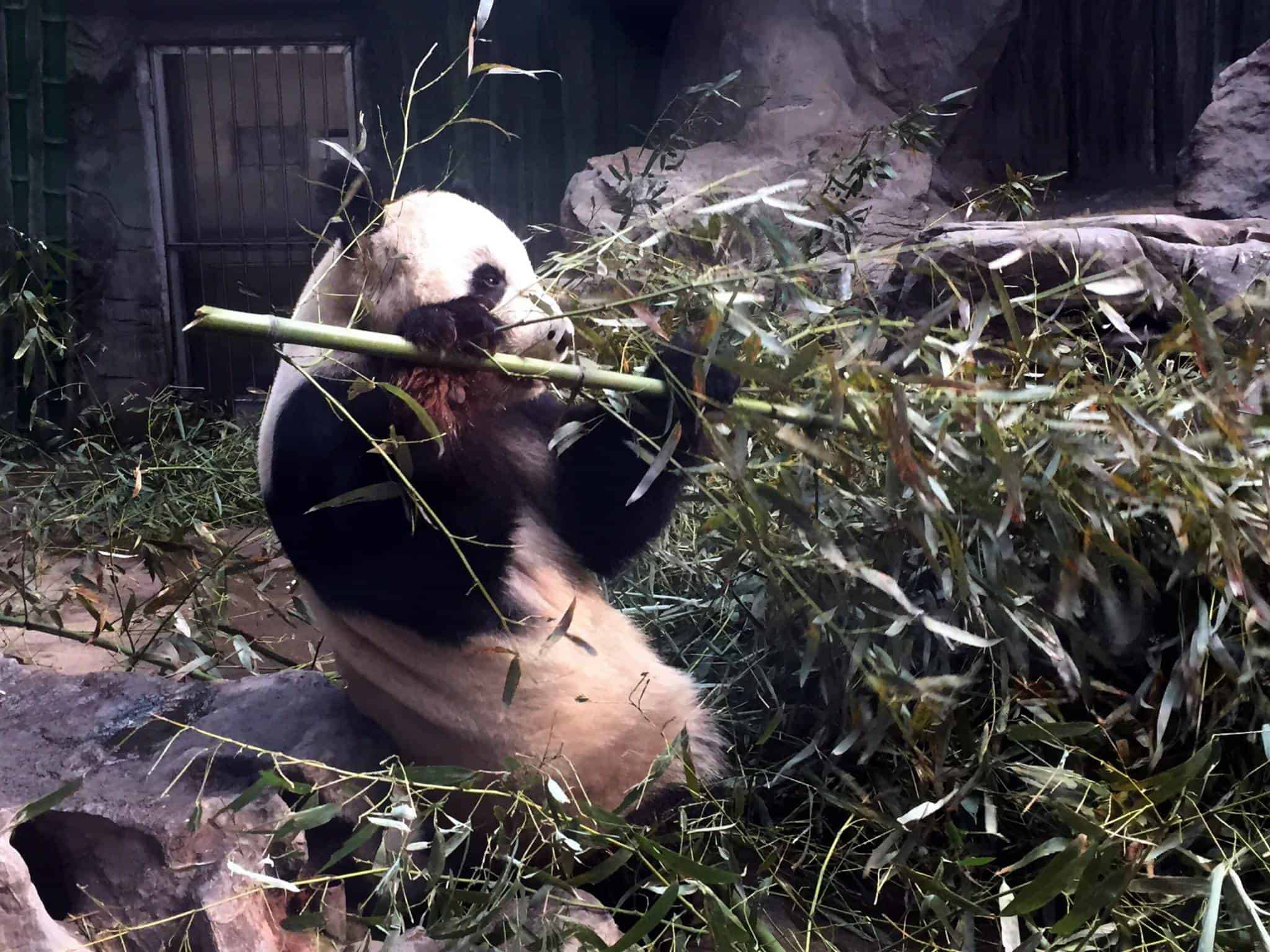 Now I have to say it wasn't the best idea to go to the zoo on a Saturday but I thought I was doing well getting there at 9am. I was shocked by the crowds but I had only been in Beijing for less than 24 hours and not accustomed to all the people everywhere all the time. Over 6 million people visit this zoo every year and I was the only westerner I saw while I was there.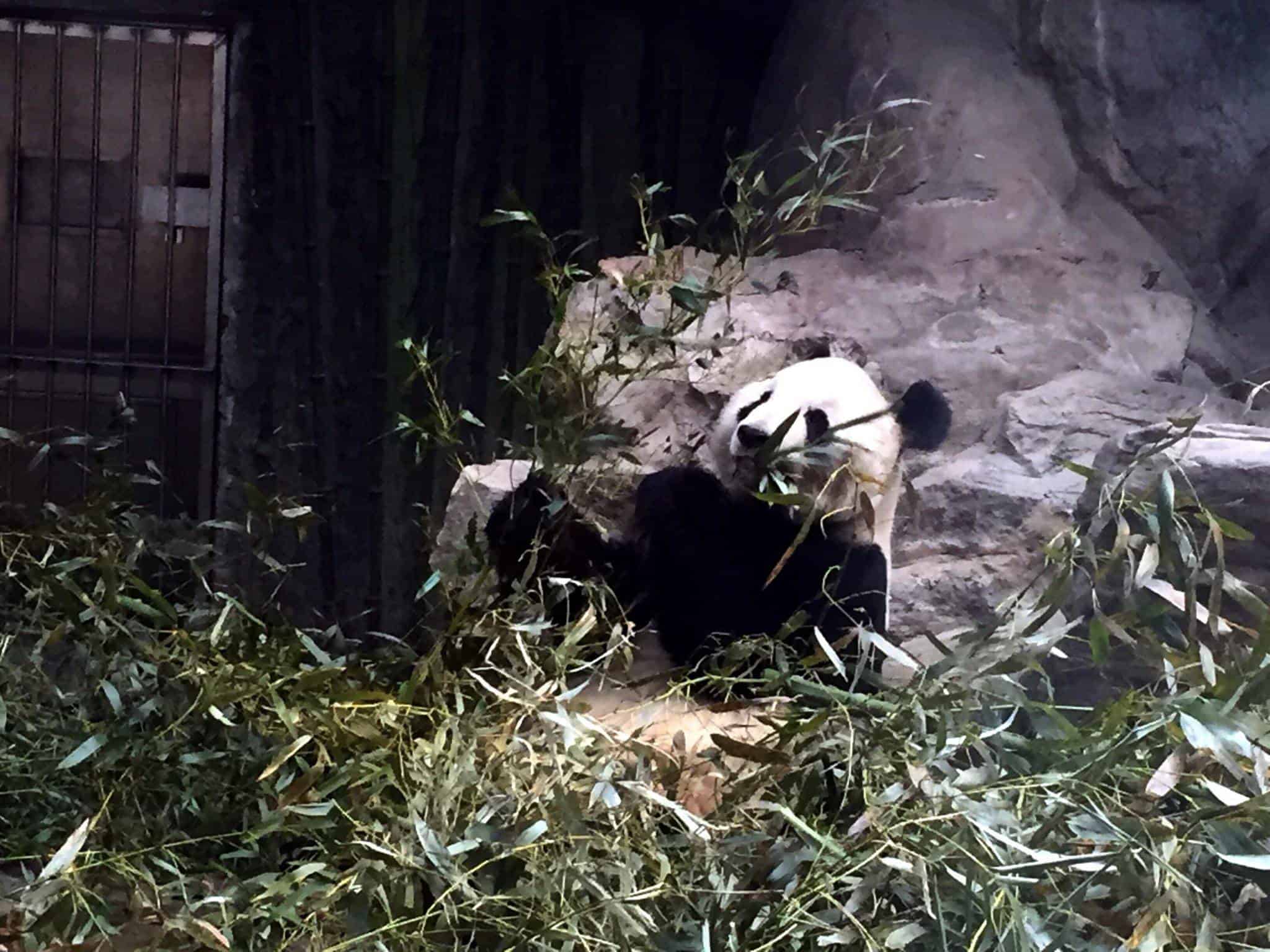 The panda house is quite close to the entrance of the zoo so I showed my ticket and got in. Within minutes I was inside the panda house looking at my first panda chilling in his enclosure.
I spent about an hour observing the first panda as I didn't know there were more and I had a pretty good spot to take some photos. I then realised there was a lot more to the panda house and about 8-12 pandas there in total.
I went outside to see the pandas playing there. This was by far the best way to observe them and I got some really great shots there.
Then I went to the last area which was a bit of a cross between indoor and outdoor. This was a really nice enclosure but by this time all of the pandas had already eaten and played and were just chilling and resting.
As I had been in the panda house for two hours I decided that was a good enough amount of time and decided to leave. You could really tell how much busier the zoo had gotten so I was glad to be leaving.
Read my post on visiting The Terracotta Army in Xi'an
Summer Palace in Beijing
As I mentioned in my arriving in China post, I had a hard time connecting to the Internet and getting my VPN to work. While I was out for the morning I stopped at a cafe and connected to the wifi and realised I was quite close to the Summer Palace in Beijing. I figured I had about 6 hours until my dinner plans so why not go.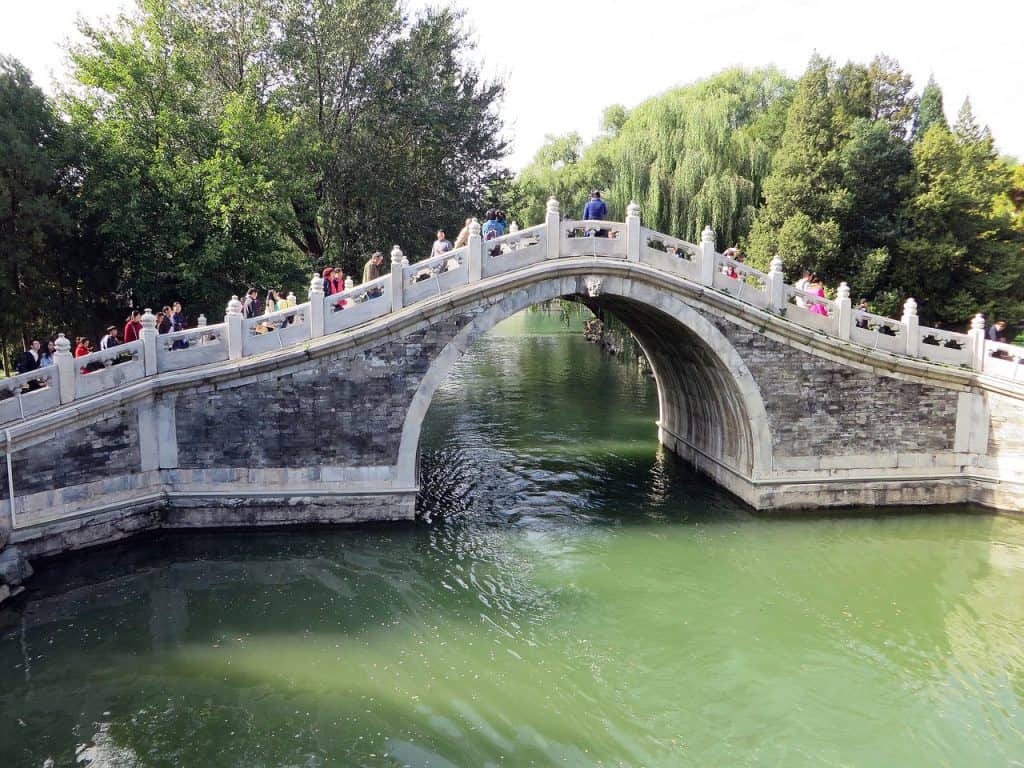 What I didn't realise is just how huge this place was and what there was to see. I also didn't factor in that it was a Saturday and everyone would want to go visit and walk around. I actually walked past a sign saying that the day before they had 48,000 visitors and that day they were expecting 50,000 people and this was the off season!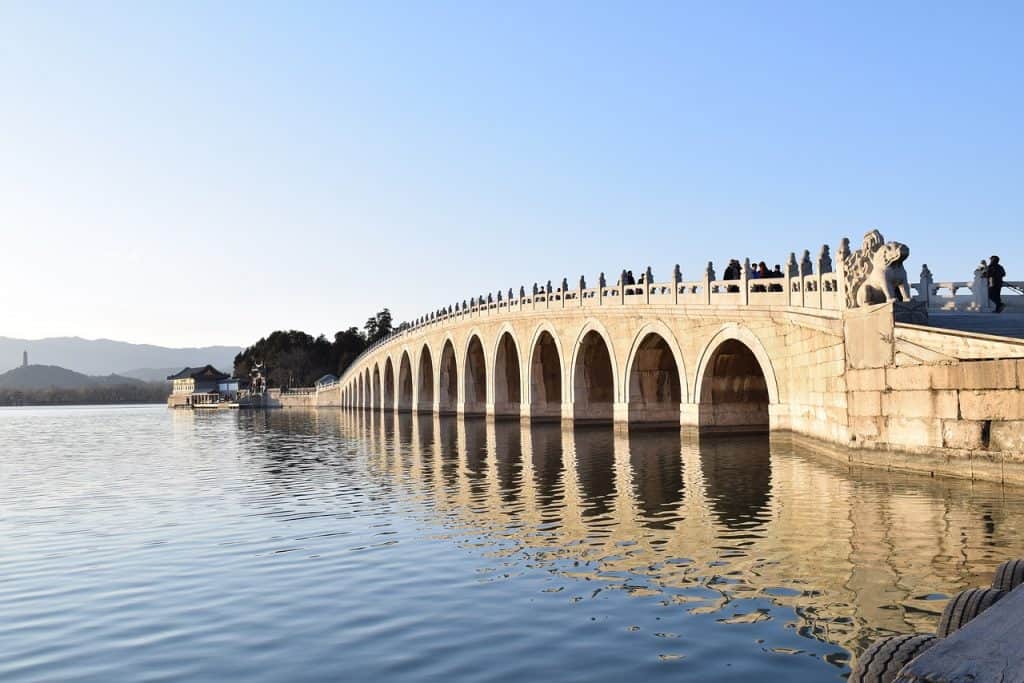 At the entrance of the Summer Palace overlooking Kunming Lake.  I took a boat to the pavilion across the lake and walked around for a few hours and saw the marble boat and the long corridor and the Great Opera Hall.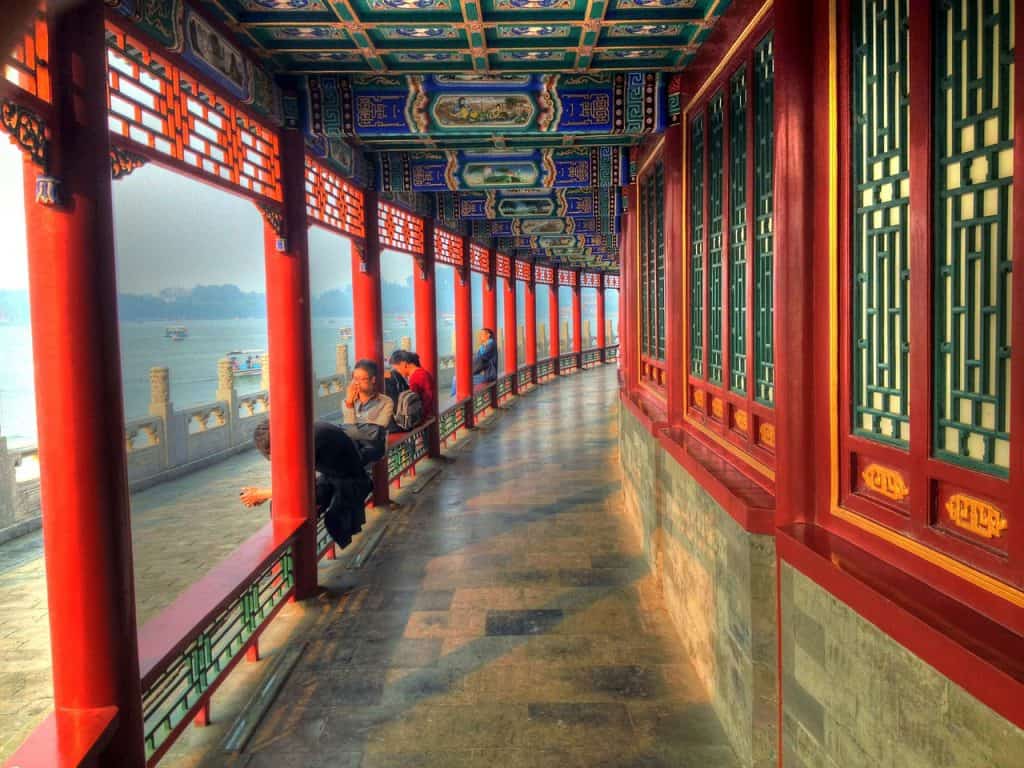 In December 1998, UNESCO included the Summer Palace on its World Heritage List. It declared the Summer Palace "a masterpiece of Chinese landscape garden design. The natural landscape of hills and open water is combined with artificial features such as pavilions, halls, palaces, temples and bridges to form a harmonious ensemble of outstanding aesthetic value".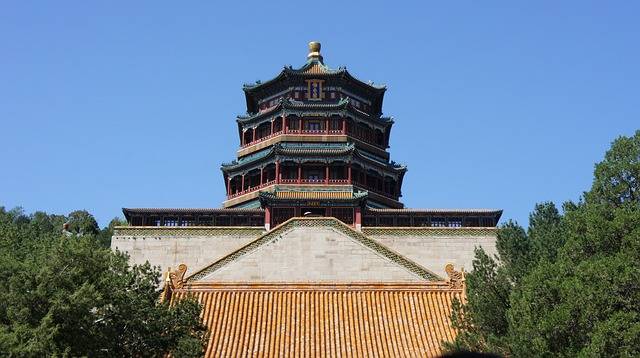 I spent a few hours here wandering around.  I really thought I would be able to find a quiet place to sit down and people watch but with 50,000 people walking around even in a place this big that wasn't really possible for me.  I can't imagine coming during the high season.
The 20 CYN entrance fee is very reasonable for such a large place and so much to explore.  I definitely recommend visiting the Summer Palace Beijing as its only 9 kilometres from central Beijing.
Things to do in Beijing at Night
Black Sesame Kitchen – a cooking experience
I was googling Chinese cooking classes in Beijing when I came across Black sesame Kitchen. Technically not a cooking school but more of a cooking experience in a Hutong where the host tells you about the dishes and you get to eat them.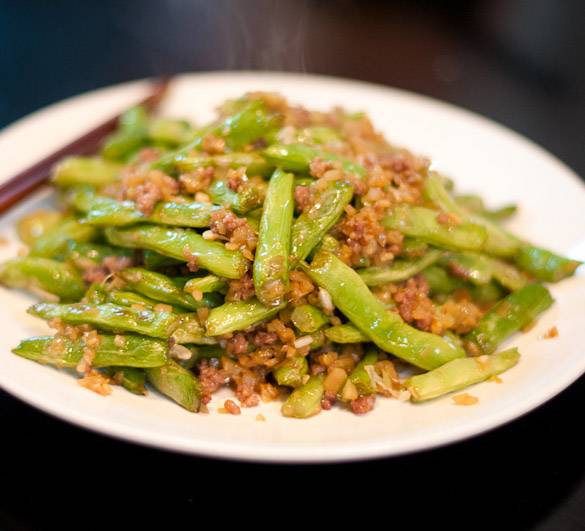 I knew I wanted to learn about the art of Chinese cooking and this experience did not disappoint – it is a bonus that its also the number 2 restaurant in Beijing out of 9,000+ restaurants!!!
When the taxi driver drops me off in front of the hotel I knew from the directions that the restaurant is down an alley way so I started to head that way but there was an 'argument' happening outside. I wasn't too worried as it stopped quite quickly but it didn't make me want to walk down the dark alley in a hurry. After five minutes I finally found the place and there were a couple of other people there.
We had a great group of people, many who were just travelling to China and others who were expats and had been several times, and our lovely host Coco Yue who always kept our wine glasses topped up.
Our Menu
• Pan-Fried Dumplings with Seasonal Filling 锅贴
• Three Mushroom Stir-Fry 炒三菇
• Beef with Hangzhou Peppers 杭椒牛柳
• Five-Flavored Eggplant 彩色茄子
• Red Braised Pork Belly 上海红烧肉
• Stir-Fry Kale 清炒菜心
• Kung Pao Shrimp 宫保大虾**
• Wild Rice Stem with Chinese Bacon 茭白腊肉
• Chongqing Spicy Chicken 重庆辣子鸡
• Home Made Black Sesame Ice Cream with Candied Seasonal Fruit 黑芝麻冰淇淋和拔丝水果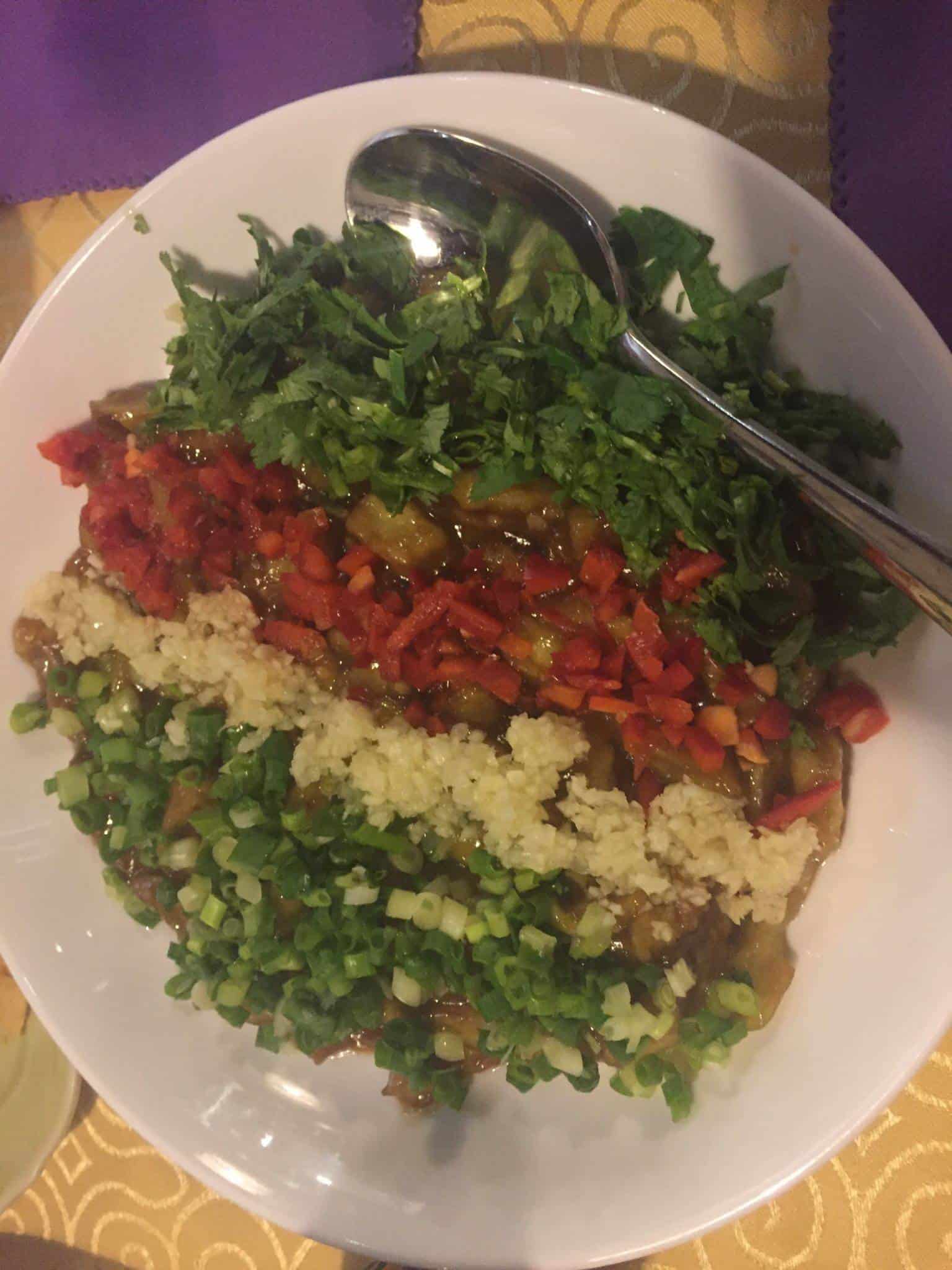 The menu was simply fabulous. I ate more dumplings than I should have and I have to say they were so much better than I could have imagined. But hands down my favourite dish was the eggplant. If I could have fit more in I would have eaten a bowl all to myself.
And then when I didn't think I could eat anymore Coco brought out the black sesame ice cream with candied banana AH-MAY-ZING. I had seconds. This was such a great flavour of the sesame which is quite nutty with the toffee banana. GO. NOW. GO. HERE.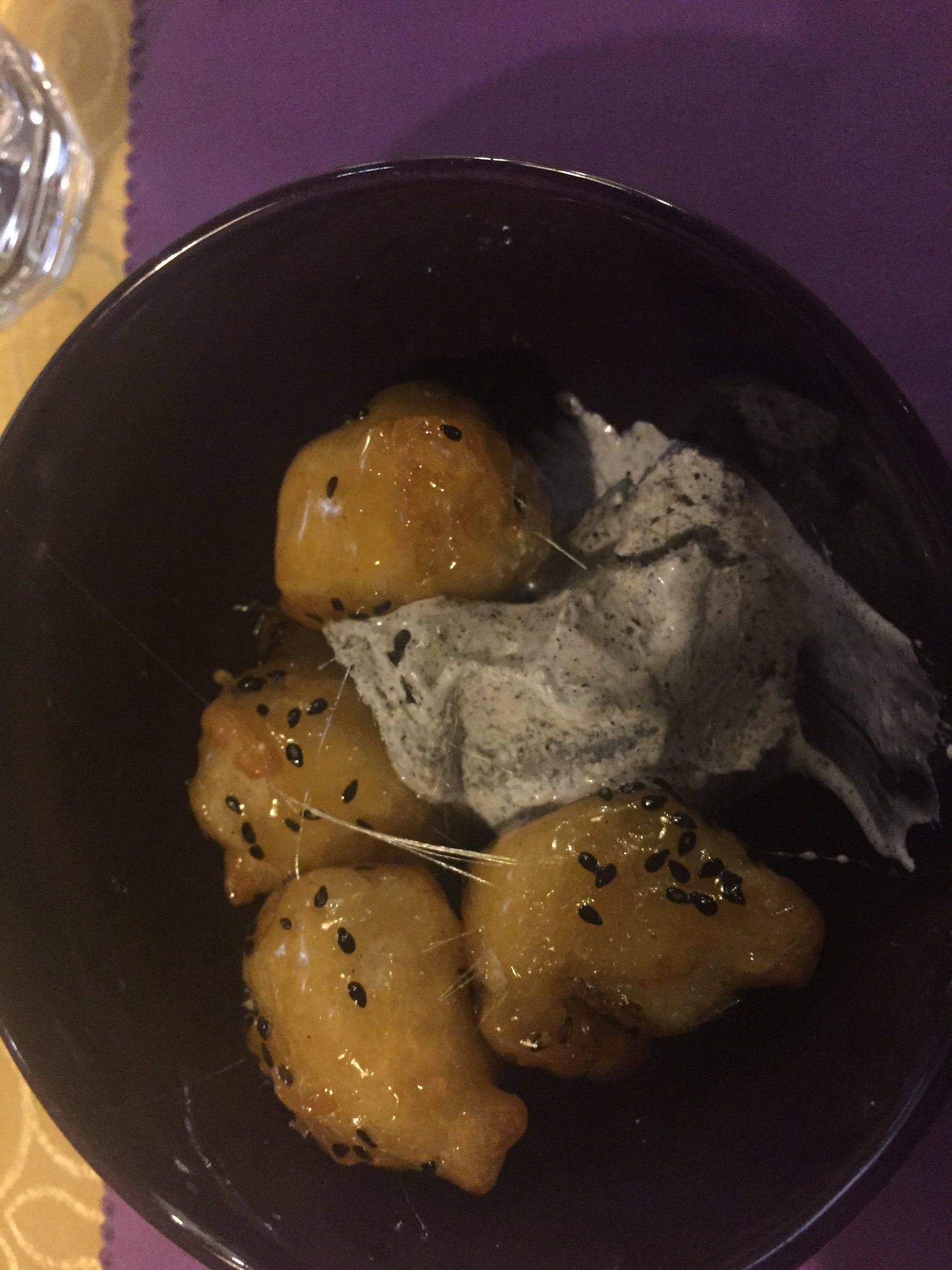 This was one of my favourite things to do in Beijing. Coco was such a great host plying us with more and more food and wine and to end the night a shot of Baijiu a very strong white spirit made of sorghum. To drink you raise your glass, drink it all in one go and say 干杯!Gānbēi
Day 2 of this Beijing Itinerary
Tiananmen Square
One of the great things about our hotel location was that it was so close to Tiananmen Square and the Forbidden City. We were just one metro stop away and since its so cheap to take the metro we hopped on it and then got to the square.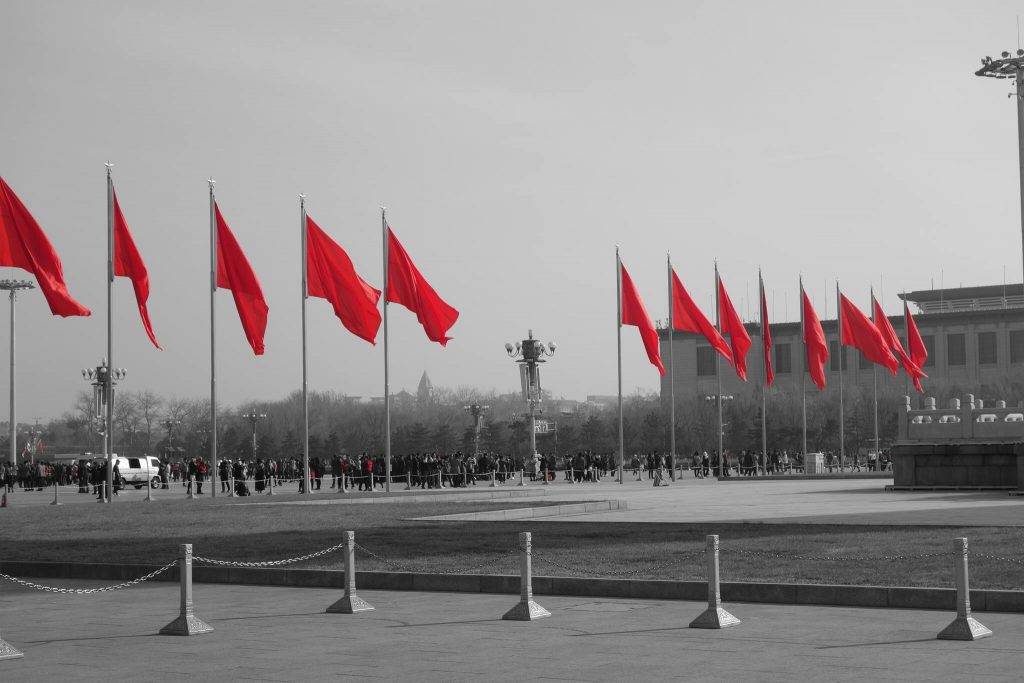 We had to pass through a security stop to have our bags checked. After they checked our bags, we walked through a tunnel under the wide street to the entrance of the square.  You have to actually walk through the square before you enter the South Gate of the Forbidden City.

Tiananmen means Gate of Heavenly Peace and today it is compared to the student led demonstration held there in 1989. It is known in Chinese culture as the Fourth of June Incident whereas worldwide it is known as the Massacre of the fourth of June.
There are several monuments located here and the mausoleum of Mao Zedong. The National Museum of China is to the east of the square and Great Hall of the People to the west with the Forbidden City to the North and the Zhengyangmen Gate Tower to the south. It is quite a site! Its also used as a massive meeting place where people get up for the flag raising at sunrise and again at sunset.

Forbidden City
After exploring the square we heading north under the subway to the South gate of the Forbidden City. This was one of the points where I realized having a guide in China was a good idea. First because you can only enter the Forbidden City through the South gate and secondly because there were long queues and he had our tickets and we were able to go straight in. And of course he provided a lot of details and history on the place.
Constructed in 1407 you must explore the Forbidden City via the South gate and then exit through the North gate. This is one of the most visited tourist sites in the world with over 300 million visitors a year. Of that, only 18 million foreign visitors come to the Forbidden City with the rest being Chinese. Expect to see crowds!

You could spend ages exploring Tiananmen Square and Forbidden City. It's the type of place I would go back to 3 or 4 times to really get a gel for it.
Hutongs of Beijing
In the modern city of Beijing lies a place where you can still see the authentic old Beijing. The place is known as Shichahai Area where most local residents still live in traditional courtyard-style houses dotted along old hutongs of Beijing. People say that the real culture of Beijing is the culture of the Hutong and Courtyards. How true that is.
They attract more tourists from home and abroad than the high-rise buildings and large mansions.
Hutong is a Mongolian word meaning water well. At nine meters (about 30 feet) wide, it is the name given to a lane or small street that originated during the Yuan Dynasty (1271–1368).
Now they have become representatives of local culture, thus it is the first choice for people who would like to learn about the local history and culture. In the Yuan Dynasty,
Mongolians attached great importance to water, so almost every community in the city was designed around a well, which provided the daily water for the locals. Until now, one can still find dry wells in some old alleys.
We went around the hutongs by rickshaw and visited a local family in their 300-year old courtyard. And the we experienced a 20-minute rickshaw drive through the zigzag and narrow alleys or hutongs.
Day 3 Beijing China Itinerary
A Day trip to the Great Wall of China
The Great Wall of China spans 13,170 miles from Hushan in the east to Gansu in the west. After Emperor Qin Shi Huang unified the whole nation, he had the different sections connected and since then, the wall served as the defensive line on the northern border, resisting the intrusion of northern nomads.
The Mutianyu section of the wall is about 3.4 miles long. This section of the wall has been fully restored to make it safer to hike along. Mutianyu is one of the prettiest sections and less crowded part of the wall and about an hour and a half drive from Beijing.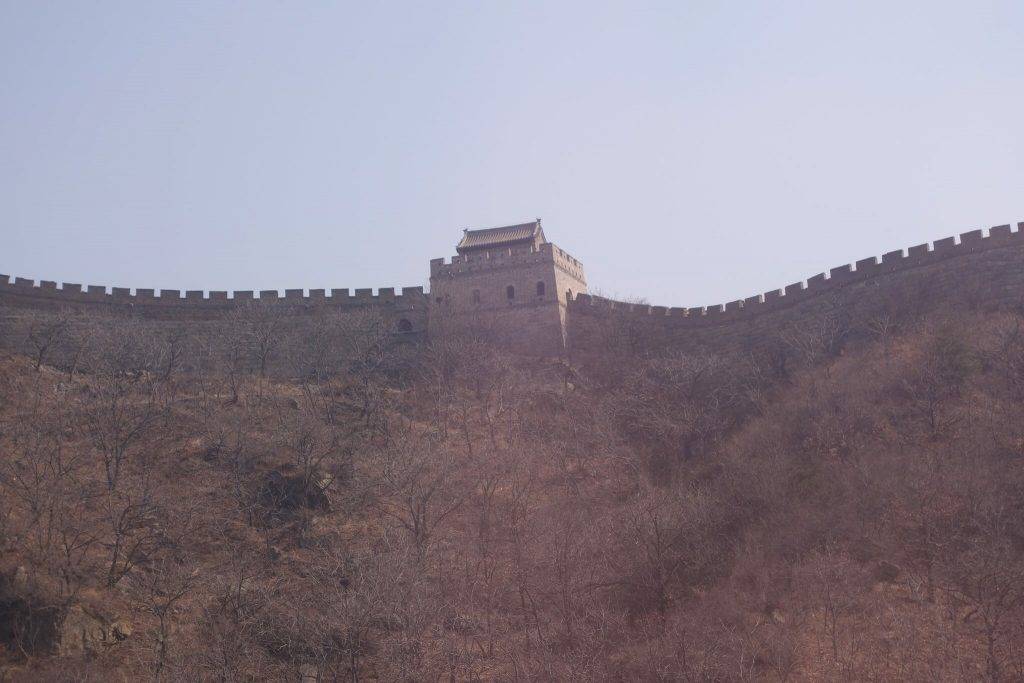 It was first built in Northern Qi Dynasty (550-557). In the Ming Dynasty (1368-1644), Tan Lun and Qi Jiguang, two famous patriotic generals, rebuilt it in order to strengthen its defensive potential when they guarded the strategic pass. It served as the northern protective screen, guarding the capital and imperial mausoleums for generations.
There are 23 watchtowers distributed at close intervals along the wall. We walked up through the North Entrance and then hiked up to watchtower No. 10. From there we went a ways along the wall to Watchtower No. 15 and then started to head back down towards Watchtower No. 6 where we took the toboggan down near the South Entrance.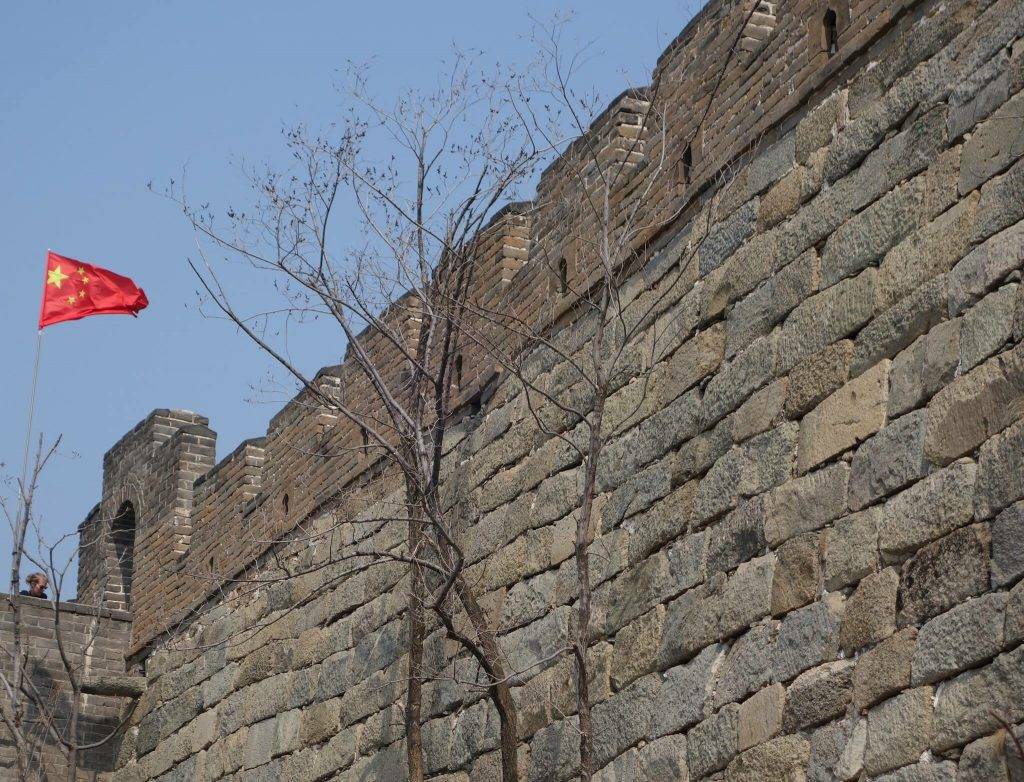 Seeing the Great Wall for the first time was a real eye opener. It is up on a hill and you have to climb up and down lots of stairs to get between the watchtowers. I've seen the videos of the wall where you can barely move because there are so many tourists.
I'm just happy that wasn't the case however we did have one celeb there that we caught a glimpse of !?! Mark Zuckerberg was there the day we were and took the toboggan down as we got to the top. The guy working at the top was so happy to get a selfie with him!
Best Area to Stay in Beijing – for 3 days in Beijing
I can recommend the Novotel in Beijing. I thought because it was an American chain that I would not have a language barrier, boy was I wrong. I arrived at 2pm and my room wasn't ready even though my check-in time was 12pm.
The rooms are nice, the staff are helpful but the location is prime.  I had easy access to all of the sites and places to eat.
The Chongwenmen Business Hotel is right across the street from the Novotel which is also popular and used for Gadventure tours.  Both hotels are close to the Jingfeng Railway Signal Station.
On arrival in China at the Beijing Airport I was greeted with long immigration lines and a haze throughout the airport. Once I made it through I went to get my luggage and exchange a bit of money to take the train which was RMB25 into town.
The airport express takes about 30 minutes to get to Dongzhimen station and from there I transferred to Line 2 and took the subway to the Ibis Hotel.
Fast Facts about China Travel
• The currency is the Chinese Yuan and 1USD is about 6.67 CNY
• Always carry toilet paper as you will not find it in most bathrooms in China.
• The internet is a pain in China and its censored. The VPN I used did not work most of the time and I do not recommend them.
More resources on China
China is one of the largest countries in the world. Given its size, the climate is extremely diverse ranging from tropical regions to a subarctic climate in the north. The type of clothing you pack depends on the season and also the intended region of travel. The Northern regions tend to have hot summers and chillingly cold winters while southern China tends to be wetter and milder.  Check out this guide to China Travel Tips.
• Drive on the Left – check out this beautiful hotel in Yangshuo
• Eternal Arrival – Allison listed the Sichuan Province as the place to go in 2017.
Sharing is caring.  Pin for later!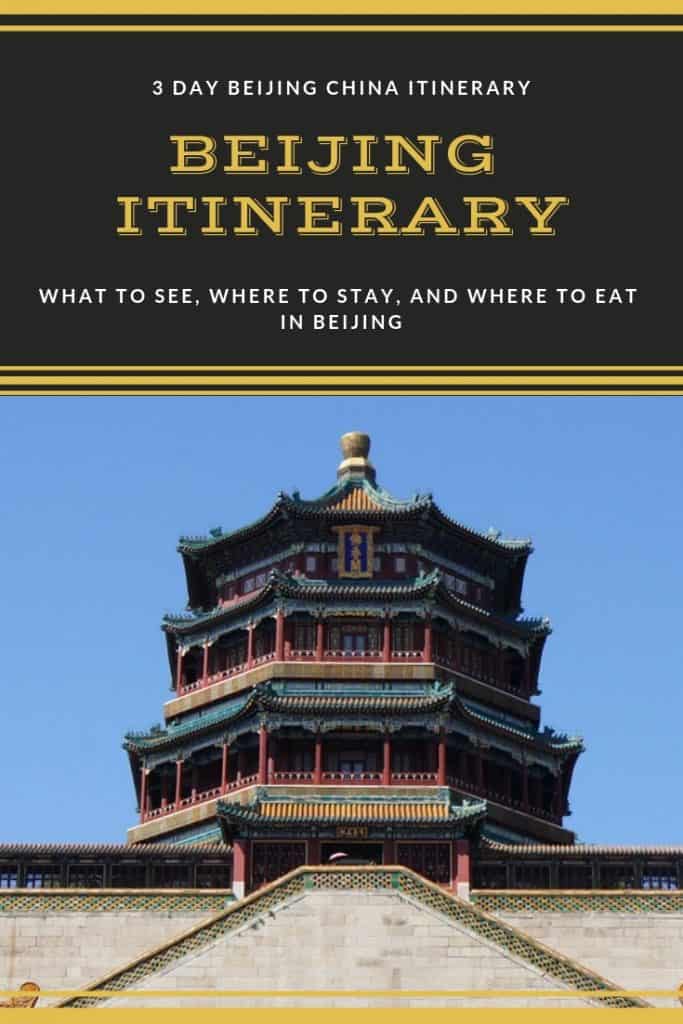 Recent Posts
link to 15 Best Airbnbs in Byron Bay, Australia
15 Awesome Airbnbs in Byron Bay, Australia Airbnb Byron Bay: Are you looking for the best Airbnbs in Byron Bay? Finding the right Byron Bay Airbnb for you does not need to be difficult. I have...
link to 15 Unique and Best Airbnbs in Portugal
Best Airbnbs in Portugal - covering all the popular destinations in Portugal Portugal Airbnb: Are you looking for the best Airbnbs in Portugal? Well, as I was researching moving to Portugal I...