13 Best Castles near London England – Plus the London Castle known as Tower of London
I used to spend every weekend visiting castles near London when I worked in London.  They really make for a good day trip from London to see the countryside.
English castles near London are known for their grounds and gardens and are a beautiful place to explore along with the castle.  So make sure you have enough time to explore the gardens as well.
There are over 1500 castles in England and these are the best castles near London.  There are also a lot of haunted castles around the UK you can visit – if you dare!
Are there Castles in London England?
Castles of London?  You may be wondering – Does London have a castles?  Yes there are castles in London to visit!  They just don't have the word castle in the name!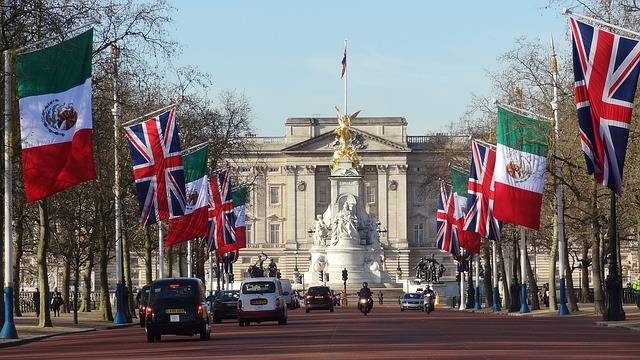 I have visited many of the castles in London – Tower of London, Buckingham Palace, Hampton Court Palace, and Kensington Palace. There is a lot of history in these cultural places in England.
Best Castles near London – Where are the castles around London?
1. Tower of London – London Castle
Despite the somewhat confusing title, the tower of London IS actually a castle that was founded as part of the Norman conquest way back in 1066.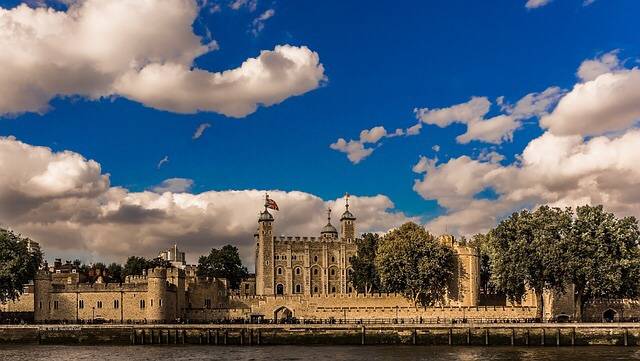 It was actually used as a prison for many years and The Krays were held there for a period of time. Before it was a prison, the Tower of London was home to many historical figures including Edward V, Anne Boleyn and Guy Fawkes. It went through a lot over the years but is still standing strong and is thought of as a tower of strength for residents of London and beyond.
Today, this little piece of history is a popular tourist attraction, where visitors are welcome to explore the castle and its grounds. There is no doubt that this grand and interesting castle is one of the most popular in the UK.
The Tower of London is a London Castle found at the Tower Hill tube station.  Tickets are 25 GBP and you can book in advance.
2. Hever Castle
This castle is over 700 years old and it has quite a varied history that will astound you if you decide to delve a little deeper into it.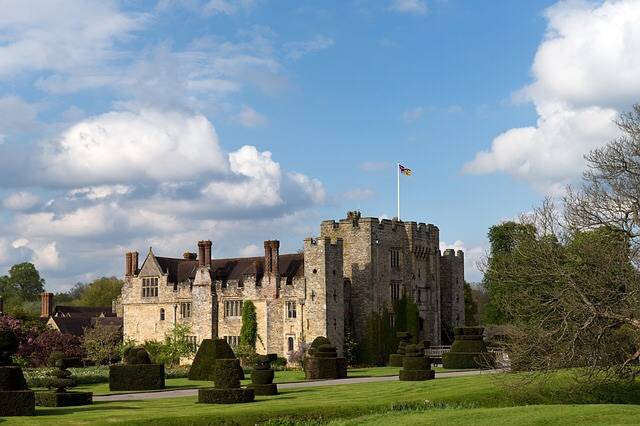 The castle was owned by and lived in by the Boleyn family in the 15th and 16th century, including Anne Boleyn herself. Another of Henry VIII rives, Anne of Cleves later took over Hever Castle and it proceeded to pass through the hands of many royal families through the years.
Despite it's initial grand standing, the appearance of the castle was notably on the decline and action needed to be taken. It was restored by William Waldorf Astor and it was even expanded into a beautiful Tudor Village, complete with the most stunning lake and gardens. It is has now become a tourist attraction and is very popular with visitors to the area.
Hever Castle and Gardens are one hour south of London
3. Windsor Castle – one of my favorite castles to visit near London
Windsor Castle was built in the 11th century and has been a royal residence since the time of Henry I. This castle is actually the largest inhabited in the world and it is also known to be the oldest.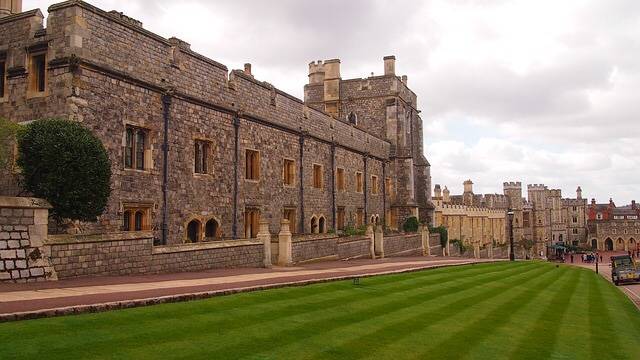 There is no doubt that this castle has been through a lot during the years including a siege in the 13th century during the First Barons War. It has changed quite heavily in terms of appearance too and Edward III actually helped in redesigning it, making it one of the most amazing buildings of the Middle Ages.
It has been home to hundreds of royal families and remains to be to this day. Today, some sections of Windsor Castle is open to the public but its main use is being a home to The Queen.
Windsor Castle is 45 minutes west of London
4. Leeds Castle
Built was back in 1119, Leeds Castle is situated right in the middle of a lake and it quite an amazing sight to behold.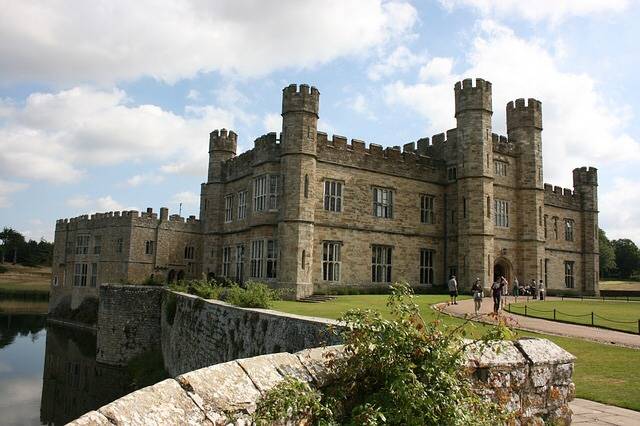 While it might not be as well known as other castles on this list, it's certainly made quite a name for itself in terms of royal history. The castle has changed hands quite a lot of times throughout the years. In 1932, it was captured by King Edward II and in 1519, it was transformed by Henry VIII as a gift for Catherine of Aragon.
It was very almost destroyed during the English Civil War but it is still standing and is now open for the public to enjoy. The wide castle and the surrounding moat and lake is certainly a sight to behold and is well worth exploring.
Leeds Castle is one hour South East of London – not in Leeds City!
5. Dover Castle
Dover Castle is known to be one of the oldest in the UK and it is actually thought to have been around since the Iron Age.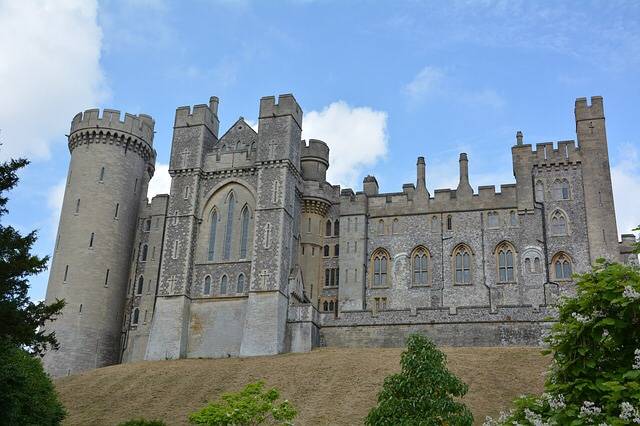 The huge landmark was used for many centuries to protect the country from impending invasions. Different Medieval Royalty used the castle for their own purposes for many years but the building was also used during The Last War. Tunnels were built underneath the castle and these were used for a number of different reasons. Probably most notably is that these tunnels were used as air raid shelters during the second world war.
Nowadays, Dover Castle remains to be an absolutely beautiful building and attracts hundreds of thousands of visitors on a yearly basis.
Dover Castle is one and a half hours southeast of London in Dover
6. Highclere Castle – Downton Abbey Castle
Highclere Castle has been around for centurys and in the late 18th century, rebuilding works were taken place to help make it the work of art that it is today.
It is most well for being the castle that is home to one of the most popular TV series in the UK, Downton Abbey. It is open to the public when filming is not taking place at the premises and is a pretty popular tourist attraction.
Highclere Castle is one and a half hours west of London
7. Warwick Castle
This historical castle is located on a bend on the River Avon. It was originally built in 1068 and that was actually done with wood but it was later rebuilt during the reign of Henry II. It has been through a lot of feuds over the years and has changed hands many times.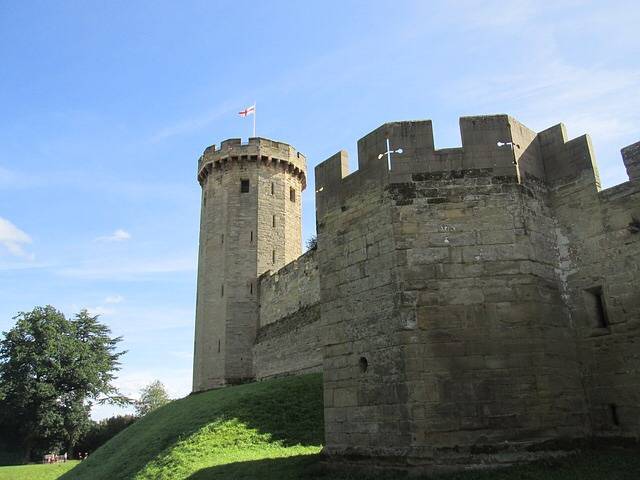 During the English Civil Wars, the building was used as a castle for a number of different prisoners. Later on, the castle became property of the Greville clan before it was sold to the Tussauds Group in 1978 to become a tourist attraction, which is what it remains to be today.
There is so much history to Warwick Castle and there is no doubt that you will discover more about it if you visit the location for yourself.
Warwick Castle is just under two hours away from London near Stratford upon Avon – Shakespear's birthplace.
8. Blenheim Palace
Blunheim Palace is a county house that resides in Oxfordshire. It gets its name from The Battle of Blenheim which took place in 1704.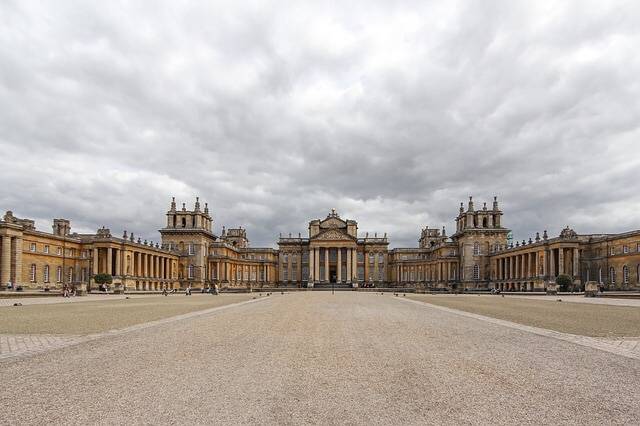 It was actually built as a gift to John Churchill due to him leading the English to victory. It had many redesigns over the years and today looks absolutely beautiful. The Palace has stayed in the Churchill family since the day it was built and Sir Winston Churchill was in fact born in the building.
In 1987, it was given the title as a World Heritage Site and the castle plus the surrounding estate is open to the public on a daily basis.
Blenheim Palace is located one and a half hours northwest of London near Oxford.
9. Arundel Castle
Home to the dukes of Norfolk for 600 plus years now, Arundel Castle is a magnificent building that screams gothic fairy tale.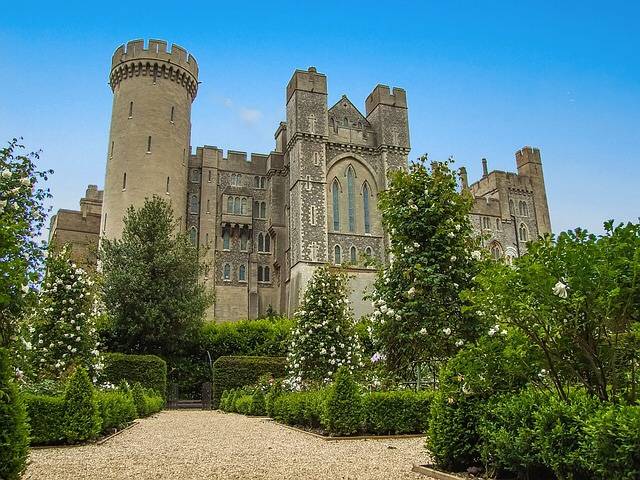 The castle was built by a Norman Lord in 1068 but it has been home to people from all cultures throughout the years. It was past from family to family, landing in the lap of William d'Albini II in 12th century. It eventually landed with the Howard family and that is where is still remains.
It has gone through a lot of reconstruction and improvement, making it one of the most beautiful castles that the UK has to offer. It is open to tourists and you are guaranteed to spend hours exploring the gardens, chapel and of course, castle itself in this peaceful location.
Arundel Castle is one and a half hours south of London near Brighton
10. Bamburgh Castle
This pretty castle is situated on a hill and hence why it had been so heavily used, even back in prehistoric times because of the amazing vantage points it offers.
The castle was raided quite often by the Scots when it became the official property of Henry II. For hundreds of years, the building was run by the Forster Family until they were declared bankrupt.
During Victorian times, the castle was actually renovated by William Armstrong and it remains in that family. Bamburgh Castle today is a tourist spot and has even been used to film a number of different TV shows including Macbeth and Robin Hood.
While this castle is the farthest away at five and a half hours north of London it is a stunning site to see.
11. Lancaster Castle
A lot of the history of Lancaster Castle is actually unknown but it is assumed to have been founded in the 11th century on the site of an ancient roman fort.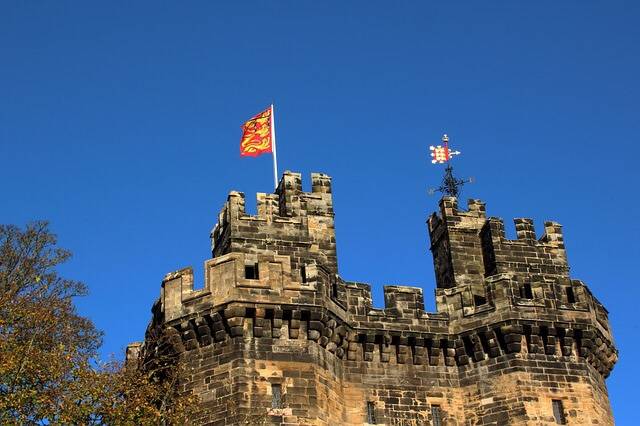 The building came under royal control in 1164. In the years ahead, the castle was damaged when the Scots invaded England and again during the English Civil War. A lot of restoration has taken place at the castle and there is still refurbishment even going on today.
The building and grounds are open to the public.
Lancaster Castle is four and a half hours away north by Manchester.
Conclusion – Castles near London
If you are planning a trip to London, check out my 2 day London Itinerary and consider spending your third day visiting Windsor or the Downton Abbey castle as both are castles near London.  I have visited all of the castles on the list and those are my two favorites.
I hope you have enjoyed this list and have a great trip whether you are visiting Castles near London or the actual Castles of London!
Sharing is caring!  Pin this post to save for later.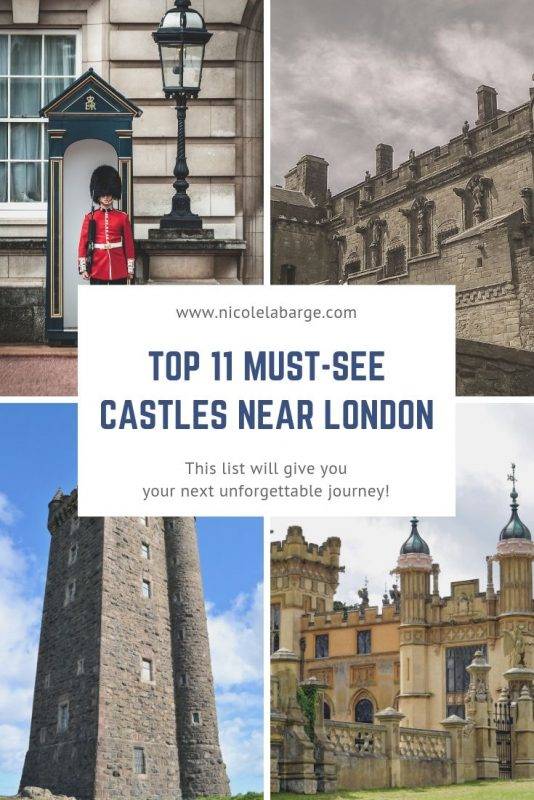 Continue Reading:
Recent Posts