13 Best Anti Theft Backpacks – Which one is the best theft proof backpack?
Need a good anti-theft backpack? Anti theft backpacks have been around for awhile and for good reason! It is a great deterrent against a thief if you have a theft proof back pack that they cannot get into.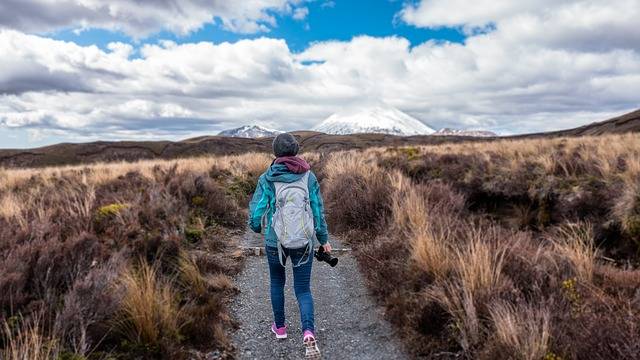 *Disclaimer: There may be some affiliate links on this page, which means when you click I get a small percentage of the purchase at no extra cost to you. This allows me to keep sharing great travel tips, so feel free to click away!
Why do I need an Anti-theft backpack?
True story – I was in Naples with some friends and we were at the train station figuring out where to go next. A cute little girl who was probably about 10 years old came up to my friend said hi and was talking and then she kept hanging around us.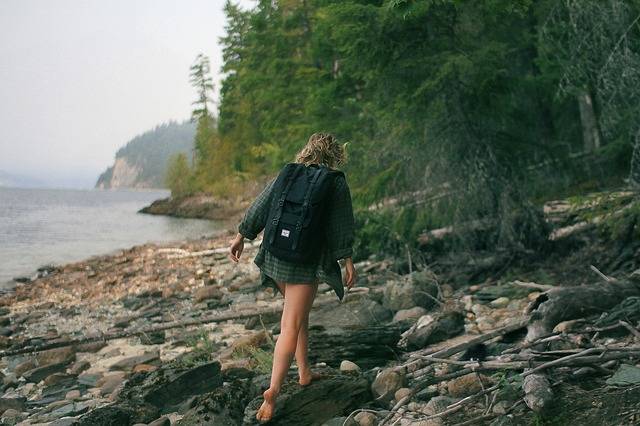 Next thing you know she is resting her arm on my friend's shoulder and trying to open her backpack. I yelled at her and she started to run away.
She wasn't able to take anything but it was a real wake up call for us. It was so blatant and brazen to be standing next to us in the open and try that.
That's why there are always two things you should remember. One to be aware of your surroundings and two to carry an antitheft backpack.
If a thief cannot open your bag they cannot steal anything from you. That's why I have put together this list of the best antitheft travel backpacks.
Which one is the best anti theft travel backpack? Travelon vs Pacsafe
If you're looking for the best anti theft travel backpack I would look at either a travelon or pacsafe backpack. Alot of backpcks are antitheft because they have hidden zippers.
The travelon or pacsafe backpacks are actually slashproof and lined so that someone cannot slash and run with your bag. Slashproof means they cannot take a knife and cut the strap, grab the bag and run away. This is the most common method.
The other method is that they slash the bottom or side of the bag with a knife, let your belongings fall to the ground and then grab your wallet. This takes a bit more time but you are quite stunned that this is happening and your bag is on your back so you do not know it is happening and do not have as quick of reflexes.
That is why I recommend these four different slash proof bag that are theft proof backpacks.
What to look for in a theft proof backpack and how to choose a secure backpack
Oscaurt Anti-theft Travel Backpack
This anti theft daypack is the perfect backpack for traveling. All of the zippers are fully hidden so it is difficult for a thief to open the bag.
Pros:
• SB Charging port on the outside of the bag for easy charging
• Adjustable compartments and areas to keep your phone, laptop, wallet and other stuff
• There is a reflective strip on the front of the bag so you can be seen at night
• Fully adjustable straps that are reinforced
• Hidden back safe pocket
Cons:
• This antitheft backpack is not waterproof
• Some reviews complain about how cheaply the backpack was made.
Check out the latest price and reviews on Amazon
---
PINCNEL Women's backpack purse
This waterproof backpack is waterproof, lightweight and an anti-theft rucksack. Although not suitable for a laptop it is roomy enough for a large notebook and wallet, cell phone, umbrella and all the essentials for a day out.
Pros:
• The backpack is made from nylon and is lightweight
• Back zipper design has an anti-theft function that protects your belongings safely.
• Can fit an iPad or tablet
• Several different pockets or compartments inside the backpack
• Adjustable shoulder straps and detachable so it can be used a single strap bag
Cons:
• Does not fit a laptop only an iPad
• This backpack is not slasher proof – the only anti theft feature is that it unzips against your back so a thief cannot access the inside.
Check out the latest price and reviews on Amazon
---
Kopack Waterproof Anti theft Laptop bag
The Kopack Backpack is quite popular because the zipper is fully hidden – there are no zippers or pockets at the front of the bag. The material is water resistant and has a built in rain cover to make the backpack water proof. I like the style of this backpack as it is modern and sleek.
Pros:
• Durable fabric that is water resistant and anti scratch
• Comes with a built in rain cover
• Built in USB Port for charging your smartphone
• TSA Friendly – flat open
• Shock proof inner compartment which prevent damage from impact
• Reflective Stripe so you are noticeable at night
Cons:
• The USB cable is not exchangeable
• It does not come with a battery pack for charging
Check out the latest price and reviews on Amazon
---
XD Bobby Anti theft backpack
XD Design is a Dutch design and producer of the awarded and worldwide popular original Bobby Anti-Theft Backpack that is often copied. This is the original backpack.
Pros:
• Integrated USB Charging Port
• Hidden Zippers & Hidden Pockets
• Protective layers and a Cut-Proof Protection board
• Includes compartments which hold a laptop up to 17″ and a tablet up to 12.9″ with a total content of 15L
• Water Repellent Fabric
Cons:
• This backpack gets so many rave reviews that the only thing that people seem to say against is that it is not large enough!
Check out the latest price and reviews on Amazon
---
Travelon Anti Theft Classic Backpack

Travelon is one of the premier anti-theft bag companies. They have several anti theft features to protect your valuables and your identity.
Pros:
• This bag comes with locking straps that allow you to lock your bag to a stationary object so thieves cannot grab your bag and go.
• You can lock compartments of the bag so people cannot get into your bag
• The bag is slash resistant and has a stainless steel mesh under the outer fabric
• The straps are slash resistant as well.
• RFID blocking so that your identity cannot be stolen
Cons:
• Straps are not adjustable
• This is a small backpack
Check out the latest price and reviews on Amazon
---
Laptop Backpack – Business Anti Theft Travel Backpack

This Laptop backpack comes with a USB charging port and headphone interface. It holds laptops up to 17 inches wide. The anti theft design includes a theft proof combination lock and durable metal zippers so that a theft cannot open your backpack easily. The backpack is light weight and comfy with an ergonomic design.
Pros:
• Made fro High Density Water resister cloth
• Comes with a high quality combination lock
• USB charger and headphone compartment
• Heavy duty zips
• Ergonomic backpack that is functional and stylish
Cons:
• Does not include a power pack
• No padding to protect your laptop
Check out the latest price and reviews on Amazon
---
Hanke Travel Backpack, Anti-Theft Business Laptop Backpack

The Hanke Travel Backpack has an anti-theft design where all of the zippers are hidden. It is also made from superior material that is water-resistant and easy to clean. The shoulder straps are padded for added comfort and the bag includes a USB charging port with a built in cable.
Pros:
• USB Charging port along with the cable
• Hidden pockets
• Two inside slots for a laptop and a tablet
• Great price!
Cons:
• Does not include a power bank for charging
• You can only fit a 15.6 inch laptop in the bag
Check out the latest price and reviews on Amazon
---
Outjoy Anti Theft Laptop Backpack

This backpack is water resistant, shock proof and can hold a 15 inch laptop and a iPad tablet. There is an External USB socket on the outside of the backpack connected by a cable to the Power Bank Pocket where you can place your power bank.
This backpack's excellent anti-theft feature design can secure your stuffs ideally. The openness zippers are hidden and secret that it well secures the objects inside the backpack. There is a zipped anti-theft pockets at the rear bottom to protect your valuables well or make your passport/Id card handy.
Pros:
• Fits both a laptop and ipad at the same time
• Double layers of padding to protect your electronics
• Straps are foam and padded which makes it comfortable to carry around
• Special material makes it water repellent if you are caught out in the rain
Cons:
• It is not slash proof only abrasion and scratch proof on the outer shell
• Does not have chest straps only shoulder straps
Seriously, read the over 96% 5 star reviews on Amazon. This backpack is a real winner.
Check out the latest price and reviews on Amazon
---
Pacsafe Metrosafe 25 liter Backpack
Pacsafe is the number one brand leading the way in anti theft backpacks in my opinion. They are quality backpacks that last and have the best features.
The backpack comes with Lockable Zippers and Cut Proof Materials (lightweight steel mesh) to prevent theft/ pickpocketing, plus an RFID blocking pocket to keep your credit cards/ IDs safe.
It's a COMFORTABLE BAG with Padded Shoulder Straps that are adjustable. Ideal for Traveling, Daytrips, Adventures Abroad, Office and College Commuters, or as a Carry-On for Women & Men.
It is large capacity at 25 litres and roomy enough to hold your note books, 15″ Macbook, iPad, iPhone, ebook, smartphone, purse, camera, accessories, travel souvenirs, extra sweater and more.
Here's what the manufacturer has to say about the product:
The Pacsafe™ Metrosafe LS450 25L Backpack will get you and your belongings from point A to point B, and everywhere in between safely! Made of durable 210D nylon FD hitra. Adjustable padded shoulder straps with padded carry handle. Zippered main and front compartments with organization for cards, phone and passport. Quilted back panel. Two zippered front pockets. Padded 15in MacBook® compatible sleeve. Two side stretch pockets. YKK zippers with zipper pullers that can be attached to discreet security hooks or placed under & through a secure tab to prevent pickpockets reaching into your bag. Bottom front zippered compartment with slip and organization pockets. Flexible, lightweight, stainless steel wire is integrated into the adjustable Carrysafe® straps making it invisible to the eye, yet very effective at preventing bag slashers from slicing through and running off with your gear. Easy and intuitive to use, the Lockabout™ security clip offers 3 levels of security to prevent pickpockets from sneaking their way into your bag and running off with your valuables. Zip pullers clip & slip easily onto the secure hook, while the barrel slides and locks everything into place.
Pros:
The premiere backpack for anti theft backpacks for travel
Fits under an airline seat and can be used as a carry on bag
Slashproof strap materials making it robust
Cons:
Quite a large backpack
One of the more expensive backpacks.
Check out the latest price and reviews on Amazon
---
Kopack Computer Backpack
This Slim Design Anti theft backpack offer you 17 slots and compartments in the bag. Say goodbye to digging around in bag, every gadget has its own place in this backpack. The laptop compartment holds most 17″ laptops.
Anti-theft Hidden Laptop Zone – Separate laptop compartment design hidden in the back of the backpack provides easy access to the laptop directly without showing your personal items in public; Zipper can be locked your lock to keep laptop secured.
Pros:
• Designed for those people want a lightweight but durable backpack for everyday usage.
• Creative anti-theft design laptop compartment enables you pick laptop very easily;
• External USB port with detachable cable inside
• Anti Scratch & Water Resistant
Cons:
• Some reviews have said that it is not water resistant
• The bag is not slashproof
Check out the latest price and reviews on Amazon
---
Travelon Anti-theft Signature Slim Backpack

Travelon is another premium anti theft backpack brand. The slim backpack has a Double locking zippered main compartment has 5 RFID blocking card slots, a passport slot, 2 zippered wall pockets and a drop pocket for glasses or other quick grab items. It has Adjustable, slash and cut-resistant shoulder straps can be attached to a stationary object to prevent a grab-n-go.
Pros:
Slash resistant should straps
Lots of compartments
RFID card blocking
Can carry an ipad
Cons:
Cannot carry a laptop
Backpack itself is heavy
Check out the latest price and reviews on Amazon
---
Antitheft Backpack by all4way

Quality backpack that is large enough for a 15 inch laptop. Antitheft backpack with 2 way dual zippers and RFID blocking pockets for protection for your credit cards and IDs. It's a durable waterproof backpack with anti-scratch nylon. Also includes an external usb charging port.
Pros:
Fits a 15 inch laptop
Water resistant fabric
Dual 2 way zipper
Belt for trolley and reflective zipper
Cons:
Only fits a small laptop
The bag itself is heavy
Check out the latest price and reviews on Amazon
---
Travelon Anti theft large backpack

Full Anti-Theft features including locking compartments, slash-resistant construction, slash-resistant, and adjustable straps. Front compartment has an organizer with RFID blocking card and passport slots, an open and a zip top pocket, 2 pen loops and a tethered key clip with LED light. Air mesh back panel and backpack straps for comfort, mesh expansion pocket holds a water bottle, top grab handle, and add-a-bag strap.
Pros:
Slash resistant should straps
Lots of compartments
RFID card blocking
Can carry a 15 inch laptop
Cons:
Zippers are not heavy duty
The bag itself is bulky and heavy
Check out the latest price and reviews on Amazon
---
Conclusion antitheft backpack – Travelon or Pacsafe are the best anti theft back packs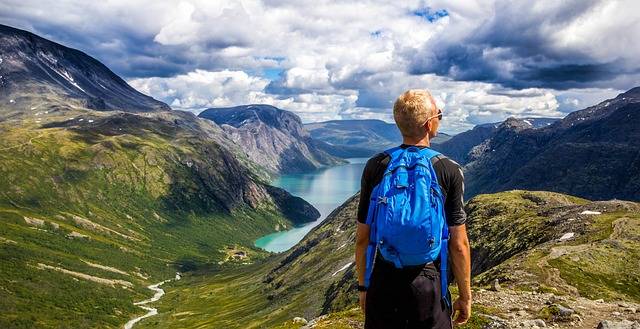 As I mentioned before if your budget allows you should choose either a Travelon or Pacsafe theft proof backpack but I have included others because they cover a range of budgets and styles and needs for a backpack. They are the best brands for anti theft backpacks.
This is the theft proof backpack that I use when I travel. I like the size of it and all of the compartments in it as well.

I would also recommend buying a combination lock for your backpack so you can lock the zippers together.
Whenever you are out do not leave your backpack unattended. When I am at dinner I like to put my leg through one of the straps of the backpack and ensure someone cannot grab it and run.
I hope this has been helpful guide to the best anti theft back packs. I don't want to scare you about theft on your travels rather to prepare for it and not have to use it!
Sharing is Caring! Pin this post for later.
If you enjoyed this post on Anti Theft backpacks Continue Reading more on my website: