What is the best sling bag for travel? How to find the best sling backpack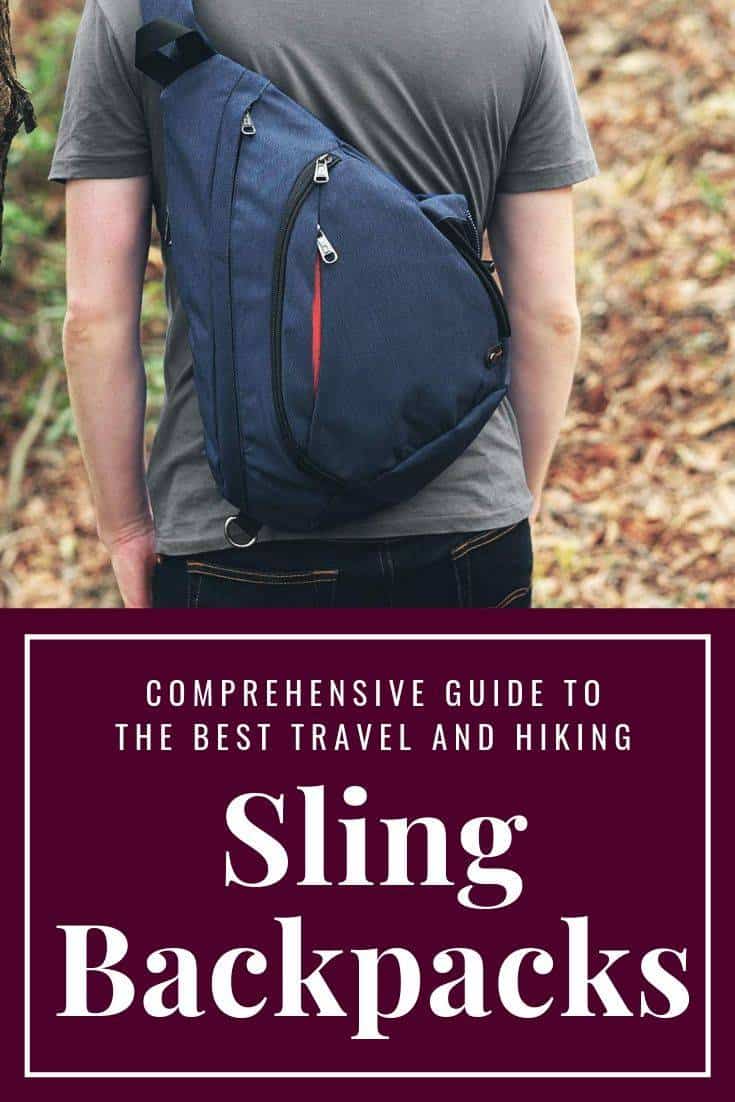 Best Travel Sling Bag
Whether you are looking for the best travel sling backpack, best sling bag for women or the best sling bag for hiking, this comprehensive guide compares sling bags (or sling pack) to find the best sling backpack for you.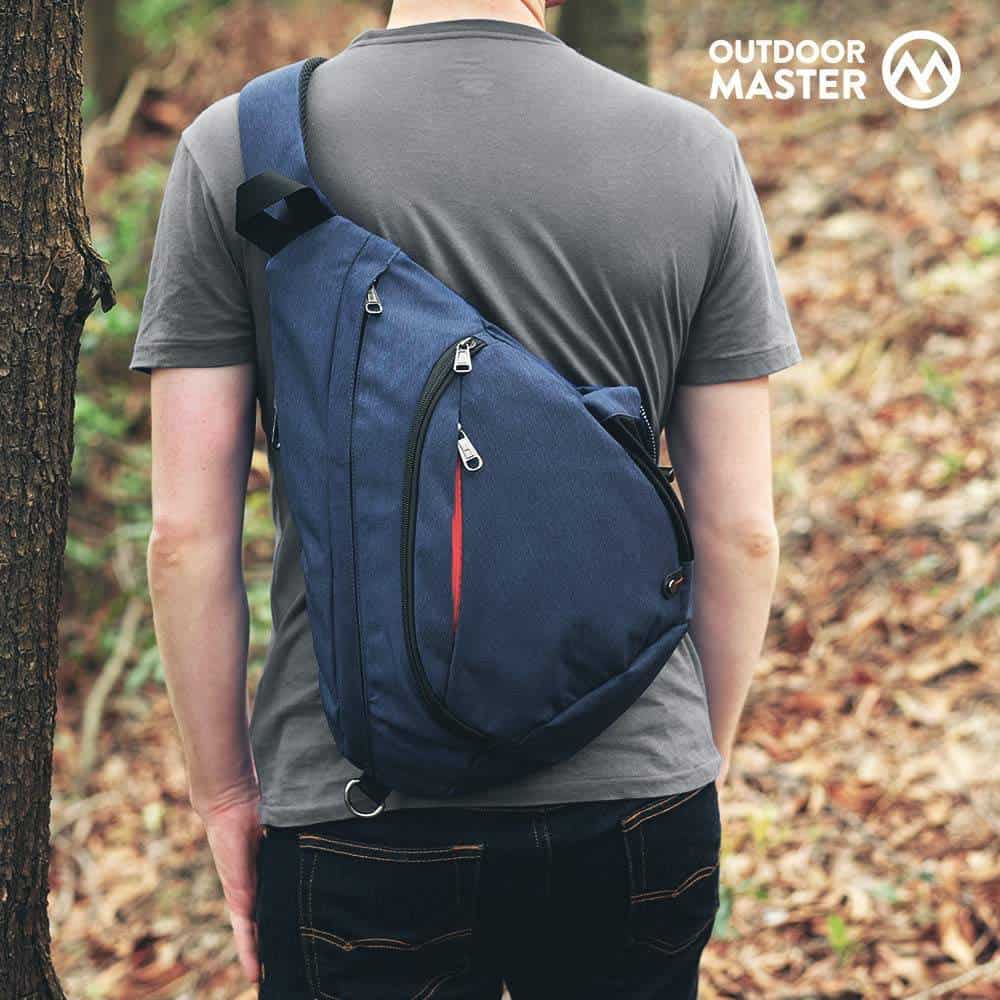 I've put together this guide to compare the price, size, comfort and durability of each sling backpack.
If you are looking for the best all around sling backpack I would choose this one which has over 2,000 positive reviews on Amazon and is one of the cheapest sling backpacks.
Comparison Chart best sling backpack travel that are the best single strap backpack
Quick Answers: Best Sling Packs 2019 Review for any style

Sling bags are great for travel but what is a sling bag?
A Sling bag is an unstructured bag that has one end of the strap attached to the top of the bag and the other end attached to the bottom of the bag. The strap goes across your body and only has one strap.
What is the difference between a cross body bag and a sling bag?
A sling bag is a backpack with only one strap that goes across your body. The bag rests on your back. A cross body bag also has only one strap but the bag usually rests on your hip. If you find the best sling pack it is better than a cross body bag.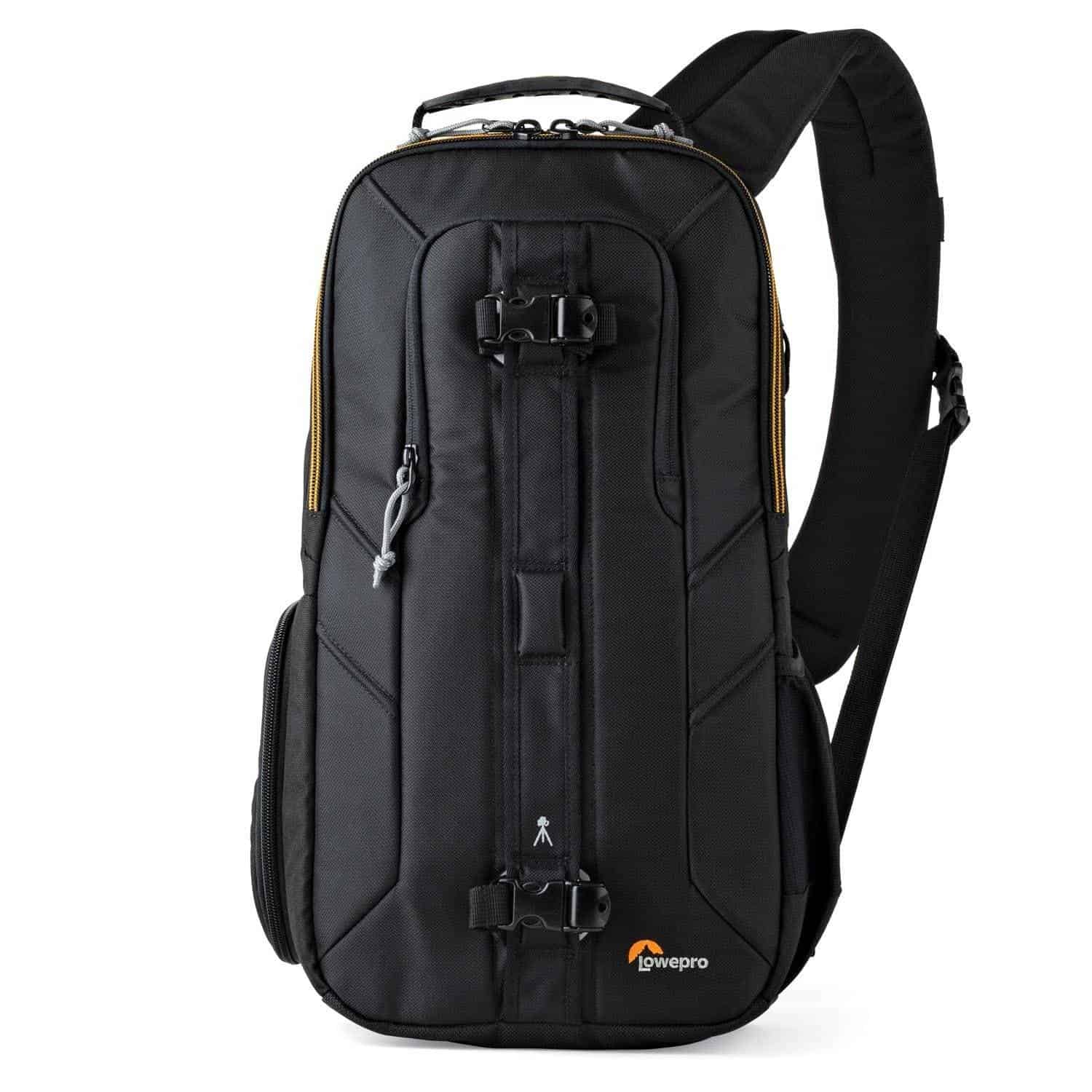 What to look for in a Sling Bag or single strap backpack?
Maybe you are just starting to dabble in the world of sling bags and wonder what features are important in a backpack for international travel.
Or, possibly, you've been a backpacker but are now trying to remember what important features to consider for a single strap backpack .
Luckily, I've got you covered and will show you exactly what you need to find the best sling backpack for travel.
If you are looking for a bigger bag, these are some of the best carry ons for women.
Size
The size of the sling bag you want is an important feature. I recommend getting a small sling bag because otherwise you may experience some discomfort when wearing the bag.
If you are going to be willing to wear this as a backpack, you'll need to remember to pack accordingly in order to still wear it.
Its not so much about the size of the bag but the weight you put into it. You do not want to carry too much in a sling bag as it is a one shoulder bag. The exception to this is a camera sling backpack where you will carry your camera gear which can be heavy.
Material
All of the bags listed are either nylon or polyester. Most of them are listed as water resistant but not waterproof and that is an important distinction. If you are caught in the rain and seek shelter your belongings should be ok but if you are caught in a downpour for a long time the water will seep through the bag.
Also, only the Travelon bag is theft proof. If you are looking for theft proof bags check out my guide to anti-theft backpacks.
Comfort
As a this is a crossbody sling backpack you want a heavy duty sling bag that has a padded strap. This is where the weight of the bag will be on your body so you want to make sure it is comfortable.
If you are going to be carrying around any weight on your back, it's important to look for a backpack that has good ergonomics.
Is there are shoulder and a waist strap?
Are the shoulder straps wide? Padded?
Look and consider things like:
Weight of the bag (before packing)
Padded Straps
Wide Width Shoulder Straps
Belt and Hip Pads/ Strap
Breathable material
Price
The great thing about a sling travel bag is that the are very affordable even if you go for a waterproof sling bag or one of the best sling bag on this list.
The most expensive one on the list is less than $100 and even that one is sale quite often for less than $70.
Reviews of the Best Sling Bags and Best Sling Backpack
Here are the best sling bags and best sling backpack details for you to choose from. Each are a crossbody backpack and I have listed what each bag is best for but they can be used interchangeably it just depends what you are looking for.
1.
Under Armour Sling Bag – Best Tactical Sling Pack
Not surprisingly, an Under Armour bag makes the list, with this fantastic best tactical sling pack option.
You can expect the great quality nylon to make this a durable bag just like the other Under Armour bags and the price point makes it incredibly easy to justify for your next trip.
Designed for the daily use, this compact sling bag features a solo shoulder strap that quickly unbuckles in the front, making it perfect for travel. It also has plenty of space for all the essentials.
• You can lock compartments of the bag so people cannot get into your bag
• The bag is water resistant

2.
Pacsafe Stylesafe Anti-Theft Sling– Best Sling Bag for Women
When it comes to travel sling backpacks, you know you have a winner with the Pacsafe brand. Like usual, they put out superior products and stand behind them with their lifetime warranties, and the Pacsafe Stylesafe Anti Theft Sling is no exception.
Made from the highest quality of nylon you can't get any tougher than this. Feel free to load down this sling bag with much as you can without fear of rips or tears.
• You can lock compartments of the bag so people cannot get into your bag
• The bag is slash resistant and has a stainless steel mesh under the outer fabric
3. Outdoor Master Sling – Best Sling Bag for Hiking (hiking sling pack)
A "normal" single strap backpack, such as the Outdoor Master Sling, is a fantastic option for lighter use (such as someone wanting a lightweight sling bag for hiking).
More budget friendly compared to other competition
Holds holds all you need and more including 24oz water bottle on side and iPad
4. Sling Bags Backpacks– Best Sling Bag for Laptops
This messenger sling bag is made of high quality and water-resistant nylon material (not completely waterproof) on the outside, more durable material inside the main compartment, smooth zippers and durable inner lining to make this sling backpack good looking and useful.
This sling backpack is smart and multifunctional with lots of pockets. Multiple internal pockets and three external compartments, 1 zipper pocket is in the front flap; two front zippered pockets under the flap, one large main zippered pocket is fitted with pull: 1 inner zipper pocket; 1 laptop main pocket; 1 iPad open pocket; one back anti-theft pocket, two side pockets. It is compact enough to keep your accessories organized.
Durable
Fits a ton of gear
Multiple carrying modes
Can also hold a small laptop
5. Waterfly Sling Backpack – Best Travel Sling Backpack
This sling backpack has 7 pockets in total and one main pocket to fit iPad. It also holds one bottle on the side pocket and two small pockets on the strap and back, as well as several inner separated small pockets, you can take necessities all in one bag. It really is the perfect size.
The backside is breathable and soft padded which means the back side comes with protective padded design, breathable and comfortable, easy to carry throughout all day. Changeable and adjustable shoulder strap. You can also wear it around right or left-handed.
Large Capacity and multiple compartments
Breathable and soft padded backside
Water repellent and anti friction
6. Lowepro Slingshot Edge– Best Camera Sling Bag
I have a special place in my heart for LowPro camera bags. They are just so practical and smart in their design and make lugging camera gear around so easy!
This camera sling bag fits a Compact DSLR with attached lens. You can also fit personal gear such as compact tripod, headphones, smartphone, keys, wallet, sunglasses and small accessories. The Slingshot Edge 250 AW also fits the DJI Mavic Pro drone.
You can also rotate the sling bag to the front, unzip side-access pocket and grab kit to shoot. It also has a dedicated space for phone, cables or other items keeps your small essentials organized and within easy reach.
Extremely durable
Tough straps
Fantastic organization
Lots of creative and useful touches
Conclusion – The best sling bag for any occasion
When it comes to travel, having a day pack that doesn't fit your needs can be a real inconvenience. I love that there are now so many great options for multipurpose and functional bags.
Have you used a sling backpack before? What did you love about it? Was there anything that you wish could be modified? I'd love to hear your experiences in the comments below.
Sharing is Caring! Pin this post to save for later.
Continue Reading more on my site for more product reviews:
Recent Posts