What are the Best Wheeled Backpacks for Travel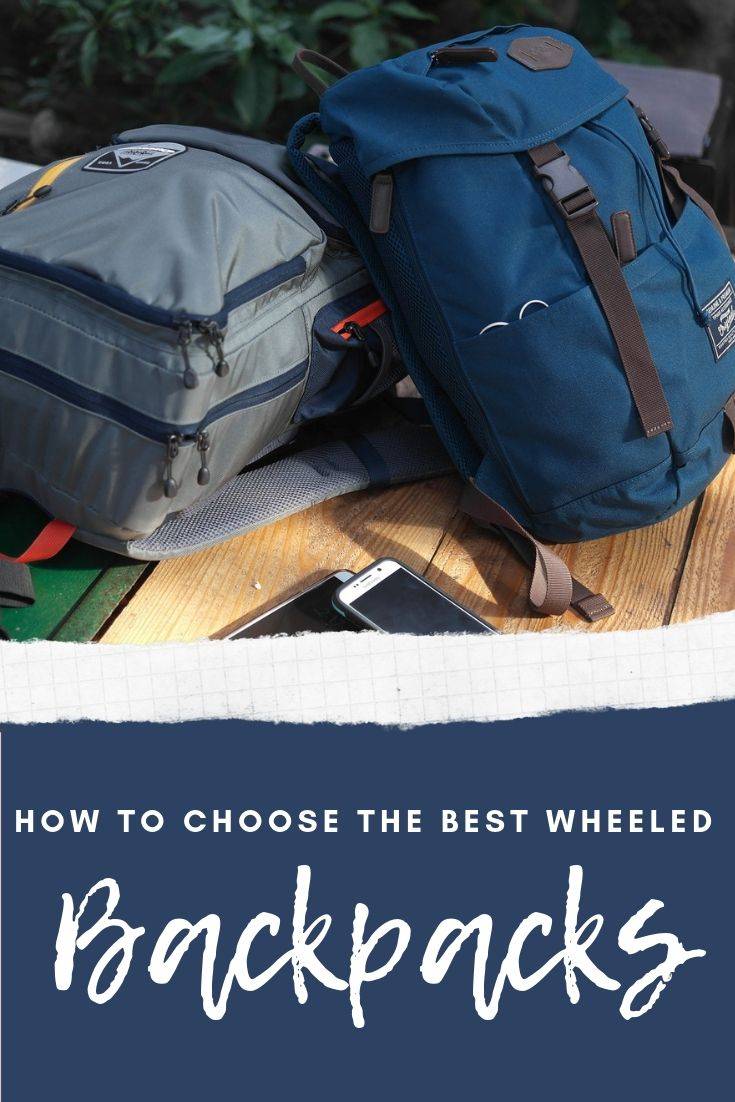 Best Wheeled Backpack for Travel
If you've ever traveled, you know one of the following scenes all too well.
You are wheeling your luggage over the cobblestoned pavements of Europe but every time you hit a new stone, your wheels get stuck. Or worse, one pops right off as it hit an edge juuuust right.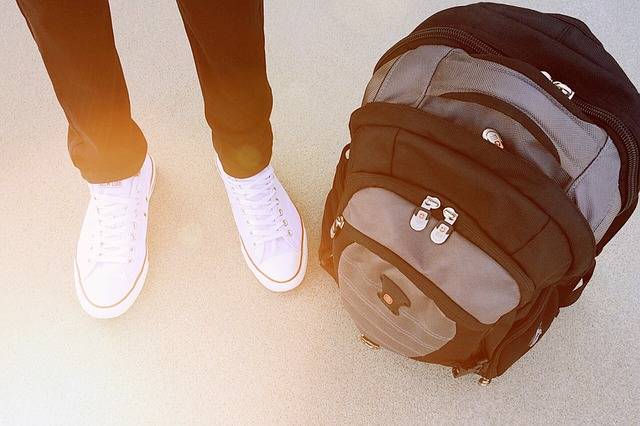 Of course, there is also the dreaded moment as you see the train waiting and suddenly hear the whistles blowing…as you are still making your way to the platform.
And then there are also the days that you have been traveling all day long and your back is aching, your feet and body tired.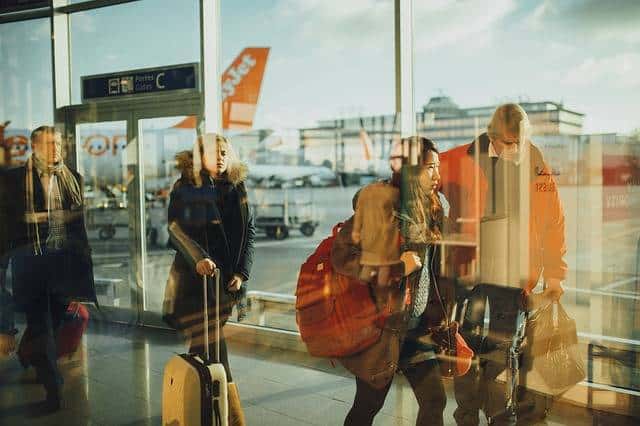 For the longest time, there have been two camps of travelers when it came to luggage:
The Backpackers vs the Suitcase Carriers.
One symbolizes adventure, the pride of packing light and an "I can take on the world" mentality.
The other allows for more packing options and looks more polished and professional.
It seemed like, for ages, there was some secret contest of which was better.
Not anymore. Now, we have the amazing marriage of a small suitcase with wheels and a rucksack giving us the best wheeled backpack for travel.
Maybe you are just starting to dabble in the world of travel backpacks and wonder what features are important in a backpack for international travel.
Or, possibly, you've been a backpacker but are now trying to remember what important features to consider for rolling luggage.
Luckily, I've got you covered and will show you exactly what you need to find the best wheeled backpack for travel.
Who Needs A Backpack With Wheels
Backpackers Who Aren't Getting Any Younger
A travel backpack with wheels still gives us proud backpackers everything we still love about traveling with a backpack. It allows for the ease of maneuverability of a quality backpack but is a little gentler to those of us who are not getting any younger and are finding lugging a backpack around all day taxing on our back and bodies.
Travelers Needing To Maneuver Luggage Easier Depending on Destinations
There are some locations that just aren't very friendly to roller luggage, such as the above cobblestoned lined European streets or locations with plenty of steps. However, maybe you don't like wearing a backpack all the time and really just want something that can make those few moments easier to get around.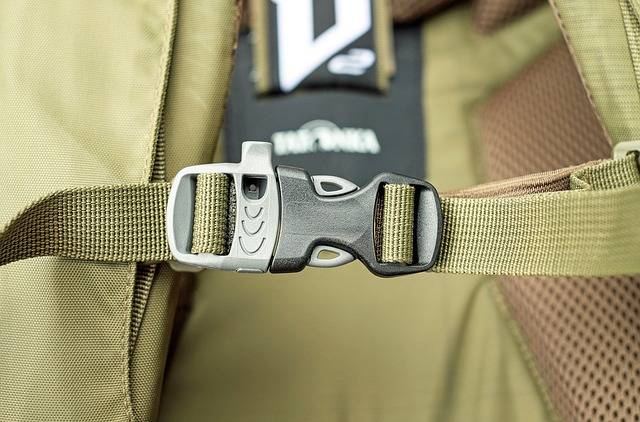 People Who Do a Variety of Accommodations
We've all seen the "broke backpacker" look and sometimes (take it from me) if you walk into a nice hotel looking like you should be staying at a hostel, you may get a lot of questions. If this sort of thing bothers you, having a backpack that can take you from treetop beach bungalow to seaside resort in a cinch is truly having it as best of both worlds.
What To Look For In Rolling Backpack Luggage
What Backpacks are good for Travelling?
Not all backpacks are created equal, at least not ones made to last trips, both domestically and internationally.
A "normal" rolling backpacks, for example, the Jansport Rolling Backpack, is a fantastic option for lighter use (such as someone wanting more of a rolling book bag for school or work), but choose something like an Osprey wheeled backpack, and you are guaranteed to get the best backpack on wheels for travel.
You want something that is going to stand the tests of travel, be that getting tossed around by airport handlers, getting shoved into overhead bins, rolling over tough terrains, and being packed to the max!
Here are a few of the top things you are going to want to look for in the best backpack on wheels for travel.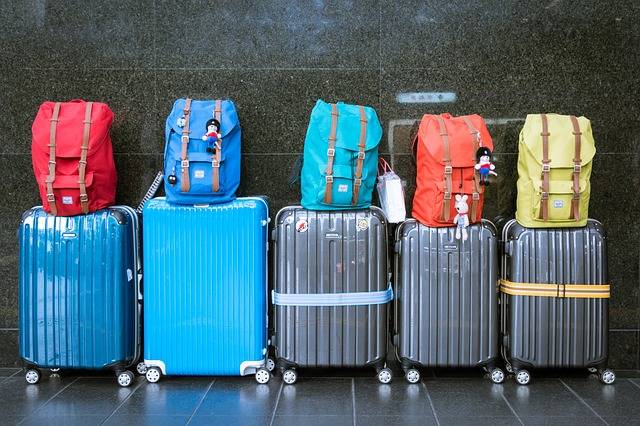 Ergonomics
If you are going to be carrying around any weight on your back, it's important to look for a backpack that has good ergonomics.
Is there are shoulder and a waist strap?
Are the shoulder straps wide? Padded?
Does the bag adjust for varying torso sizes, giving it complete customization, like the Osprey Sojourn
Comfort
You are hopefully going to be wearing this wheeled backpack, even if just momentarily here and there. Therefore, it's essential that it is comfortable for you. Look and consider things like:
Weight of the bag (before packing)
Padded Straps
Wide Width Shoulder Straps
Belt and Hip Pads/ Strap
Breathable material
What is comfortable for one person is not for another. As soon as you receive the bag, try to load it up with some weight (jugs of water are a great, quick option) and walk around the house, up your stairs, and maybe even around the block to see how it feels. Is the distribution comfortable? Are the straps digging in?)
Size
If you are going to be willing to wear this as a backpack, you'll need to remember to pack accordingly in order to still wear it.
Size is another concern if you are wanting a carry on only option, as not all of the best wheeled backpacks fit into an overhead bin.
Note: When choosing a travel wheeled backpack, know that if you are used to backpacks only, that by adding the handle to help convert it to the wheeled version, this WILL take up internal space. This is simply a compromise needing to be made in order to get the best of both worlds of luggage and backpacks together.
Durability and Materials
There are a lot of models out there that will convert a roller suitcase to a trolley backpack. However, if you are looking for the best backpack for travel, then you know that quality material and build will go a long way. Look for bags made of nylon and/or cordura, as these are typically some of the most rugged materials that will hold up well.
Likewise, you can't have wheels coming off on tough to manage terrains. You'll want to make sure that it can handle any pavements you might try it on. Look for descriptions of things like "large wheels," "encased wheels", "high chassis." These are all common characteristics in wheels that will hold up to travel.
Internal Frames
If you are looking at a framed bag, avoid cheap materials such as plastic or even steel. Instead, aluminum is a great option for weight and durability.
Packing Compartments
One of the nice things about a lot of rolling luggage is that they often have better internal packing organization. Multiple zippered compartments, space separators and more can be really handy when organizing your belongings instead of just one main compartment. Here's everything you need to know about Check out Nomatic backpacks if you like lots of pockets and compartments for organization.
Best Wheeled Travel Backpack Reviews
Best Rolling Backpack For Travel: Osprey Meridian
When it comes to travel backpacks, you know you have a winner with the Osprey brand. Like usual, they put out superior products and stand behind them with their lifetime warranties, and the Meridian Roller Backpack is no exception.
Made from the highest quality of nylon (1680 D ballistic nylon and a 3420D nylon Oxford accent), you can't get any tougher than this. Feel free to load down this pack with much as you can without fear of rips or tears.
When wanting to use as a backpack, the straps to the Meridian are wide and comfortable. The biggest downside to the suspension system though is that there is no hip straps to help distribute the carrying load.
When ready to use as a wheeled roller bag, the wheels are as tough as they come. Made of polyurethane with sealed bearings and made with a High Chassis, you can take these wheels over anything without fear of damage or breaking.
This travel bag with wheels opens up like a traditional suitcase and has plenty of space in it's one main compartment and has several other pockets to stow away smaller items.
The detachable bag is also a favorite feature of the Meridian. Coming in at 16 liters, it is great to use as a laptop bag and/or as a day pack. Easy access compartments even allow you to get into the main back without having to detach the day bag!
Pros:
Made of the some of the toughest material
Extremely durable wheels
Detachable daypack included
Cons:
Not a carry on size
9 Pounds when empty
No Hip Strap
Click Here To See Other Amazon Reviews For the Osprey Meridian
Best Carry On Backpack with Wheels: Osprey Ozone
Not surprisingly, another Osprey bag makes the list, this time as a fantastic 50 liter carry on option.
You can expect the great quality nylon to make this a durable bag just like the other Osprey bags and having handles on 3 sides makes it incredibly easy to pick up from just about any angle.
As a backpack, the suspension to this bag is superb with both comfortable shoulder straps as well as a nice hip belt on the main bag.
When using as a roller bag, the Ozone also has the High Road Chassis and large wheels with sealed bearings, meaning it can handle just about any terrain you might be traveling on.
The detachable bag is fantastic to use for day trips, to pack additional belongings in, as well as to use for a laptop bag. Many people love that you can wear this "kangaroo pouch style" and actually clip it onto the main pack to secure the front to the back. Having access to the front is convenient if you are traveling with important documents, like IDs and passports or money and want to keep an eye on them.
The bag has nice organizational pockets but is truly meant to be a carry on only type of bag. Therefore, if you are not the best at packing light, you might find it difficult to fit all your belongings into this one bag for longer trips. Also, if packed completely full and with the detachable bag clipped on, it is prone to tipping.
Pros:
Made of the some of the toughest material
Extremely durable wheels
Detachable daypack included
Cons:
Tips if packed too full when both bags are connected
The telescoping handle does take up decent space inside, making it only ideal for the best or lightest of packers
The daypack does not have a hip strap
Click Here To See the Osprey Ozone On Amazon Now
Carry On Runner Up: Eagle Creek Load Warrior
The reason why the Eagle Creek Load Warrior doesn't just win outright in the carry on category is because of its lack of back straps to make it into a completely convertible wearable backpack, which is kind of weird because it looks and functions like a backpack in pretty much every other regard! However, everything else about this bag is so well thought out that it is worth a mention.
This 36 liter backpack is made of ripstop water-resistant nylon and high wear and tear areas come with extra reinforcement, making it a tough and durable pack. Use the expandable zippers and get an additional three liters of packing space! The treaded wheels are also a good size and come in a protective wheel housing, making it possible to wheel over even the toughest of travel terrains.
With a plethora of pockets, it is easy to stay organized with this bag. The inside compartment is a good size that has both a compression strap as well as another mesh compartment, making packing a breeze and the lockable zippers give you added security to your luggage.
Then, there are all of the little things that Eagle Creek has added to this bag that really give it some creativity, such as the bottle opener (yes…bottle opener!), expandable straps on the outside allowing for extra gear to be strapped on, and even comes with a great lifetime warranty.
While it doesn't come with a detachable day pack, you can easily use this as a day bag if needed once the inside contents are removed, or you can even McGiver a small day pack onto the front using all of the handy straps already included.
Pros:
Extremely durable
Tough wheels
Fantastic organization
Lots of creative and useful touches
Cons:
Does not have straps to convert to a full wearable backpack
Click Here To See Current Prices For the Eagle Creek Load Warrior
Best Wheeled Duffle Backpack Combo: High Sierra At7

This bag shines most with its duffle bag features, making it an ideal bag for people traveling with big or bulkier gear or items. For example, the drop-down compartment, as well as expandable main compartment, gives a lot of variation for packing abilities.
If you are looking for something a little more budget friendly, this wheeled backpack duffle bag is a great consideration, but also won't come with the comforts and durability as some of its competitors. For example, the shoulder straps are fine for a quick carry up a flight of steps but won't be comfortable enough for long distances.
Pros:
More budget friendly compared to other competition
Holds bigger or bulkier gear inside due to its duffle bag design
Cons:
Quality doesn't hold up as much as the more expensive brands
Click Here To See More User Reviews of the Sierra AT7 On Amazon
Best Camera Backpack For Travel: Neewer 2-in-1 Convertible Wheeled Camera Backpack
This amazing camera backpack gives most of it's higher priced competitors a run for its money. This incredibly strong and durable bag keeps its structure well, protecting your valuable cameras and camera gear and even can fit a small laptop.
Being able to pack multiple cameras and extra gear into this travel camera bag means that you have the right gear for that perfect shot on any adventure. It's incredibly diverse for all types of travel since you can either carry it from the top handle, wear it as a backpack, or wheel it with the telescoping handle, all while fitting MOST carry on size requirements (double check your airline to be sure).
Pros:
Durable
Fits a ton of gear
Multiple carrying modes
Can also hold a small laptop
Cons:
Could be slightly too big for individual airlines
Click Here To See More User Reviews of the Neweer 2 in 1 On Amazon
Conclusion – Best Wheeled Backpack Travel – For Comfort
When it comes to travel, having luggage that doesn't fit your needs can be a real inconvenience. I love that there are now so many great options for multipurpose and functional bags.
Have you used a wheeled backpack before? What did you love about it? Was there anything that you wish could be modified? I'd love to hear your experiences in the comments below.
Sharing is Caring! Pin this article to save for later.
Continue Reading more post on my website:
Recent Posts