Air Bnb Maldives
I've known about Airbnb for several years now, but hadn't gotten around to using it until my recent trip to the Maldives. I've travelled to over 50 countries and have experienced a lot of different accommodation – the good, the bad, the ugly. I'm happy to say my first experience with  Airbnb Maldives was a positive one and I would definitely book through Airbnb again. Checkout this AirBnB coupon for your first time.
One of the top questions is how much does it cost to go to the Maldives? It depends on your accommodation.
I stayed at the Amazing Noovilu Guesthouse on Mahibadhoo and you can read more about my experience at Amazing Noovilu.  There is now a second guesthouse run by the same owner called Noovilu Suites which is a nicer building and has a rooftop.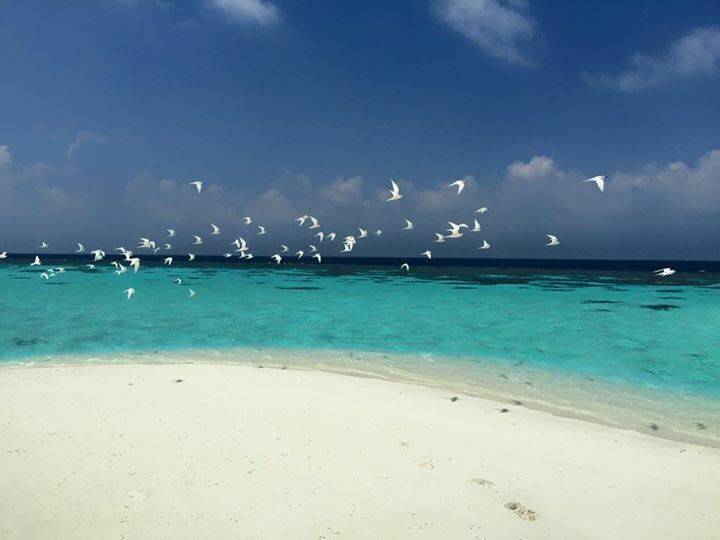 On a recent trip to Sri Lanka I knew I had some extra time and wanted to have a stop over some place warm and preferably a beach location. Enter the Maldives (Colombo has the most flights per week to Male) – the home of luxury resorts and overwater bungalows. So I decided to price out some of these bungalows. And that's when my jaw dropped and I thought there is no way I could afford a night in the Maldives let alone a week there. Enter Airbnb – an accommodation option where you stay at a local's home during your travels. I first learned about using Airbnb for the Maldives from another blogger and couldn't be happier that I did. I have stayed in hostels and homestays while studying abroad, but have never experienced booking a reservation in someone's home during my regular travels. For those of you who are looking to book a trip on a budget and experience your destination like a local, I recommend that you try Airbnb.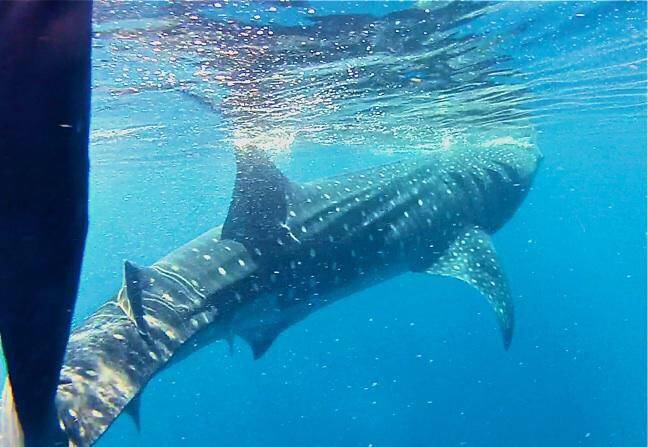 Here are some thoughts about my first Airbnb experience in the Maldives at the Amazing Noovilu. I cannot say enough how well this place is run. Here's a post on the perfect packing list for the Maldives.
1. What is Airbnb? If you're unfamiliar with the site, Airbnb is a place where private home owners can rent out their properties to travellers. It gives hosts a platform to earn some short term rental income and travellers the chance to enjoy the comforts of a private home. Airbnb has properties in most major cities around the world. The search function is easy enough to use and you can search by map or by list, and can filter by price, housing type and amenities. One thing I don't like is you can't filter by area/suburb, or at least I couldn't figure out how to. My only filter was the location as I wasn't set on a particular island yet and I was really only bound by my flights and the ferry schedule.
2. How to book? I had a shortlist created of islands I wanted to stay on. My priorities were more around good connection times for my flights and the ferry and a must was that I wanted to snorkel most days. I spent a lot of time reading reviews and then and googling some of the islands.
3. What do you need to know before booking your Airbnb reservation? The Amazing Noovilu was exactly what I expected – AMAZING. The photos are accurate and the room was clean with all the amenities promised. This isn't your typical Airbnb experience as all meals are included and you see the host every day for the activities. All the activities were listed on their Airbnb page along with the prices so there were no surprises. I went snorkelling and swimming with whale sharks. Both were a highlight for me. I actually emailed with the host before I booked to confirm several things around my stay before I booked.
4. Would I use Airbnb again? Absolutely. There are a number of factors that play into booking any accommodation but the main one for me is location. As long as the accommodation is in a central location I would be interested in booking it. As long as they have good reviews I'd be interested in booking.
Or you might want to stay at a beautiful resort at Kuramathi Resort.
Diving in the Maldives is amazing and you can check out this post for more information.
Check out this post on visiting the Maldives on a budget.
Recent Posts