Why Iceland in June is the best time to visit
Visiting Iceland in June – Iceland has been gaining in popularity as a tourist destination for the past few years, with more and more people visiting the country for the unique natural wonders, road trips, and ample things to see and do.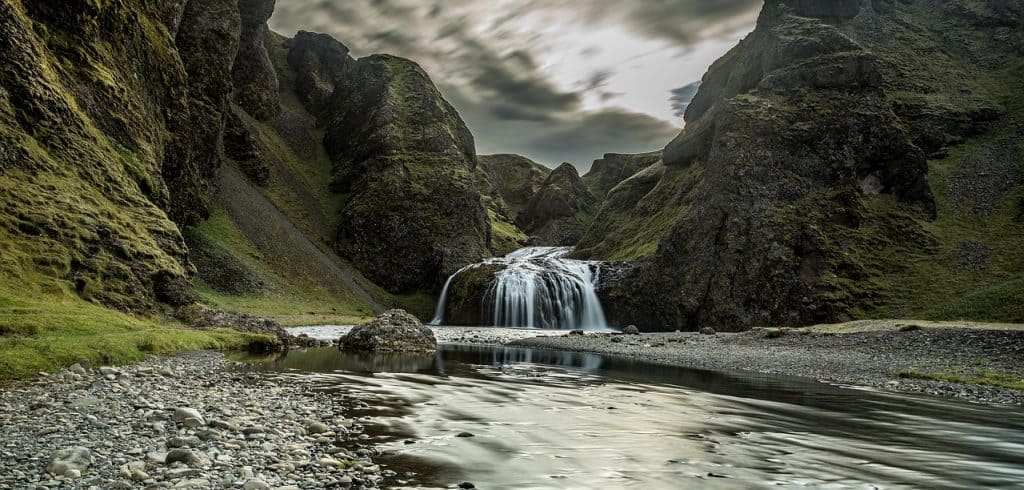 So when should you plan your trip to Iceland?  This is your guide to Iceland in June – what the weather will be like and what to do.  Read everything you need to know about visiting this beautiful country and chasing the midnight sun.
Iceland Weather in June
Iceland weather in June is perfect as it is the month with the least rainfall and the most hours of sunlight. Iceland in June weather is great for exploring Iceland's outdoor and natural wonders, of countryside locations, hiking, seeing animals in their natural habitats or just walking around Reykjavik.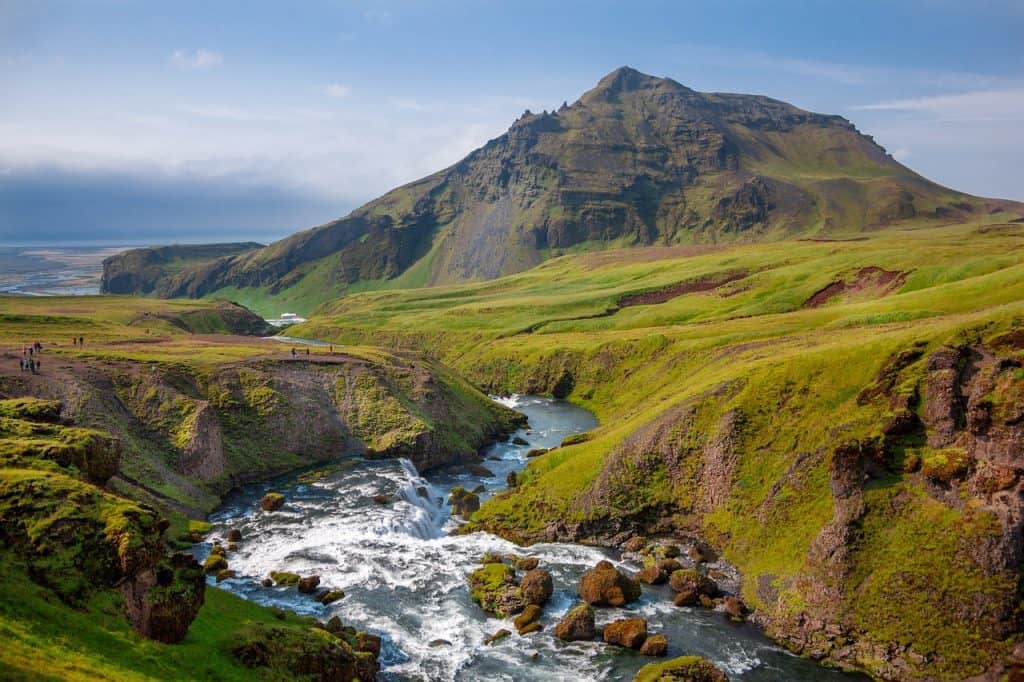 Iceland Temperature in June
Iceland is a great destination to visit any time of the year, but June is one of the best times to visit with the temperature rising to a 9c (48f) and the high temperature has been known to reach anywhere between 15 – 20c (59-68f).
June is the official beginning of summer, where almost all of the snow has melted and the weather is warmer. If camping is you're thing, then from June onward it is warm enough to take around and camp overnight.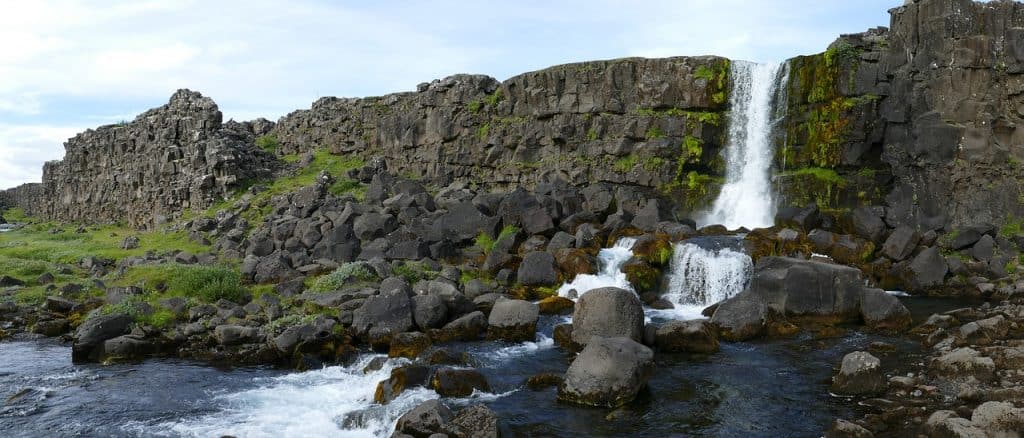 If driving, it is safer to be driving around Iceland in June than the winter months and many roads which are close during winter have reopened, allowing access to closed off areas again.
What to do in Iceland in June
1) Visit The Puffins
During the spring and summer months and specifically between mid-April and mid-August, puffins migrate to the coastal regions of Iceland.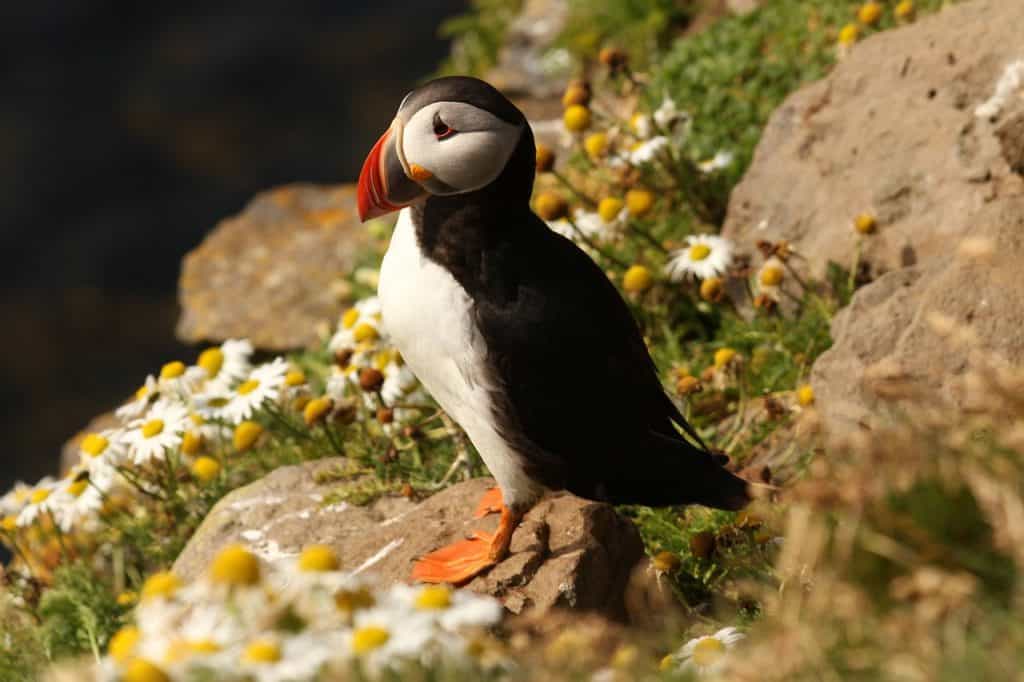 June is the perfect time to see Puffins nesting in their natural habitat, and you can take a tour to explore and watch the puffins live their daily lives.
The best spots to see puffins are Vestmannaeyjar, Luney-Akurey, Látrabjarg, Vigur Island, Dyrhólaey, Papey, Tjörnes, and Grímsey. Puffins are not limited to these locations but these are some of the best places to see them.
2) Hiking To Waterfalls
After all the snow from winter has begun to melt Iceland's waterfalls come back to life, or flow a lot fast than they usually would in the winter months, allowing for better viewing and hiking to locations which cannot be accessed during the winter months, due to snowfall.
Iceland's tallest waterfall is Glymur, which stands at 198 m tall and is hidden a cave, just one hour northeast just outside Reykjavik. The hike to the waterfall can be reached from a dirt road which ends at a parking lot, and the hike is approximately 5.5 km round trip, passing by incredible views, a lava cave, a river, and a narrow canyon along the way.
Dettifoss referred to as Europe's most powerful waterfall and from the visitor's center, you can take a short hike to another equally as beautiful waterfall called Selfoss. If you wish to extend this hike further you can also experience the countryside trails and another waterfall called Hafragilsfoss, which extends the hike to 12 km in each direction. This can be a great day out excursion from the city, to experience the nature and wonder of the country.
Skogafoss is Iceland's largest waterfall reaching 60 m tall and 25 m wide. A slight detour off Route 1 will place you in a carpark where you can see the falls and for those who want to get a better view you can climb the steps to the left side of the falls a climb to the top. From this carpark, you can also start the Fimmvörðuháls hike, which is a 25 km trail stretching to Thórsmörk, for those experienced hikers as parts of the trail can be challenging. The trail passes by 26 waterfalls on a section of the trail named "waterfall way".
Hengifoss is Iceland's third largest waterfall at 128 m high. The waterfall is located just off Route 1 close to Egilsstaðir, from here you can take a 5 km hike both there and back to see the falls.
Other waterfalls in Iceland which are worth visiting are Kirkjufellsfoss, which is best visited during the midnight sun to experience the beautiful colors against the nearby mountains in the background.
The Bruarfoss falls are a series of small waterfalls (over 1,000) which join together to make runlets and are often a bright blue color. Aldeyjarfoss is a waterfall which is a contrast in colors between whites and blues.
3) The Golden Circle
The Golden Circle Iceland is a road trip route around the southern part of the island, making it an ideal day trip or weekend slow trip from Reykjavik.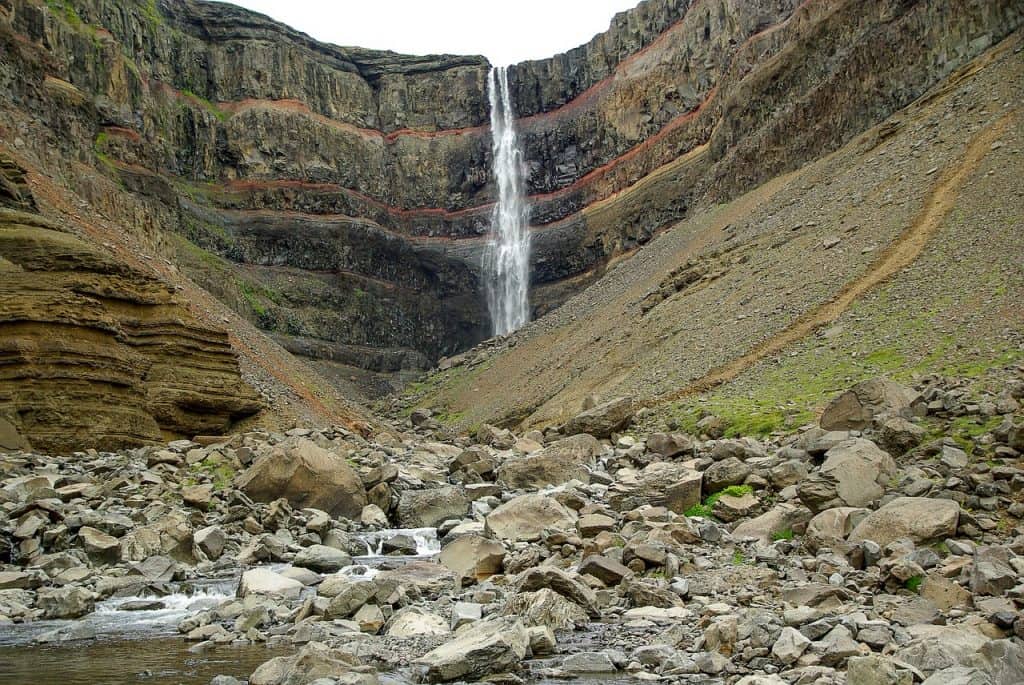 Not to be confused with the Ring Road around Iceland, the golden circle route is 237 km long and covers dynamic and beautiful landscapes, including Gullfoss waterfall, Geycir Geothermal Field, and the Thinguellir National Park.
But if it's your first trip to Iceland, you may be wondering, "What is the Golden Circle in Iceland?"  This iconic Iceland itinerary is one of the most popular routes used to experience the magnificent beauty of this enchanting island.
4) Horseback Riding
The Icelandic Horse is breed developed in Iceland.  They are a small horse and often referred to as Icelandic ponies.  You can see them along the roadside throughout Iceland.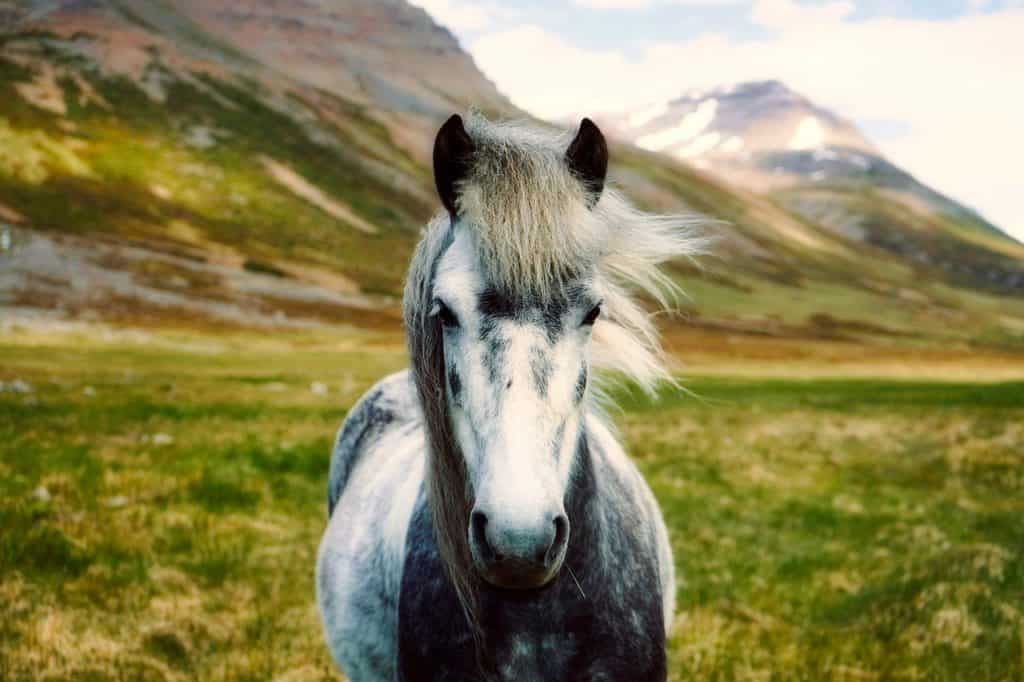 Horseback riding is a popular activity in Iceland, especially as Iceland's horses are well known for being reliable, intelligent, and friendly. Horseback riding in Iceland is an animal lovers dream activity, with a large number of companies offering tours and trips all over the country.
Horseback riding is a perfect way to experience and explore the Icelandic countryside. The lush ambience and being close to nature, while exploring and discovering places many people will not see in cars or will just pass by without realizing.
Horseback ring tours or trails can be taken all over the country depending on what you want to explore and experience, in a specific area. The longer hours of daylight also allow for more time to go horseback riding without worrying about getting back before nightfall.
5) Snorkeling or Diving In Silfra Fissure
Snorkeling or diving in Silfra Fissure is a must do for any trip to Iceland, if you can already dive it is a great way to explore, if not you can still get a feel for the water and area by snorkeling.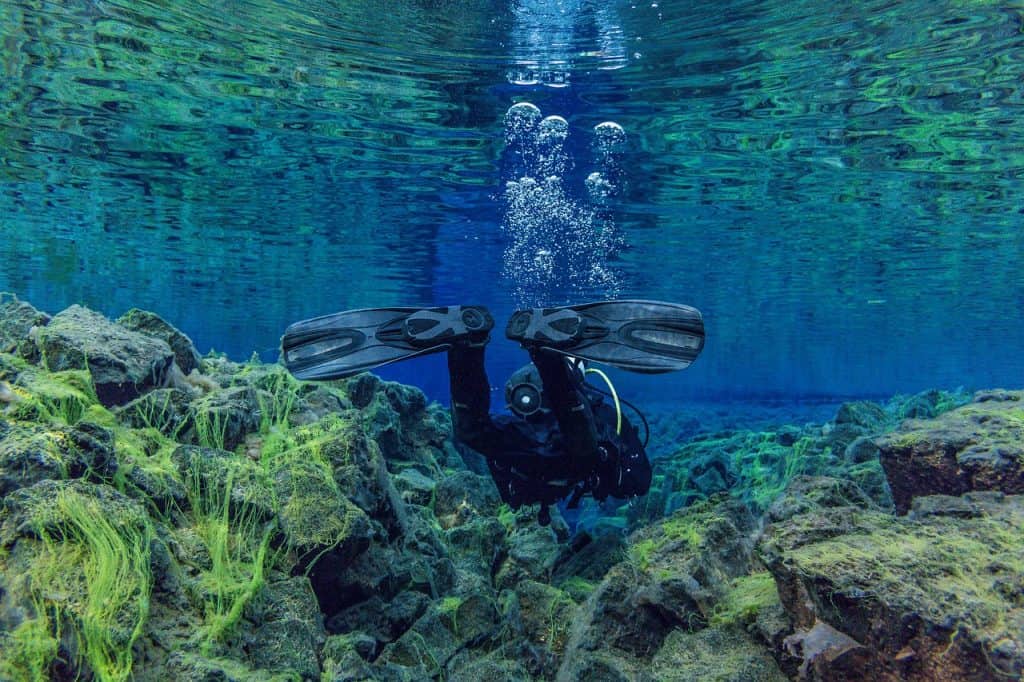 Silfra Fissure is one of the most unique diving and bodies of water in the world. It is located across both the North American and Eurasian tectonic plates, this is the only area where you can dive, swim or snorkel anywhere like this.
Silfra Fissure has the clearest and purest water in the world, with visibility of up to 120 m, giving you ample things to see and explore including rock formations, and caves. Beware that even during summer months the water is very cold (2C) and diving is predominantly done wearing a drysuit.
6) Visit The Blue Lagoon
The Blue Lagoon might be one of the most famous geothermal spas in the world, with large numbers of visitors getting in the waters each year.
While you can visit the Blue Lagoon all year round the opening hours are extended in the summer months and it is less crowded the closer you get to closing time.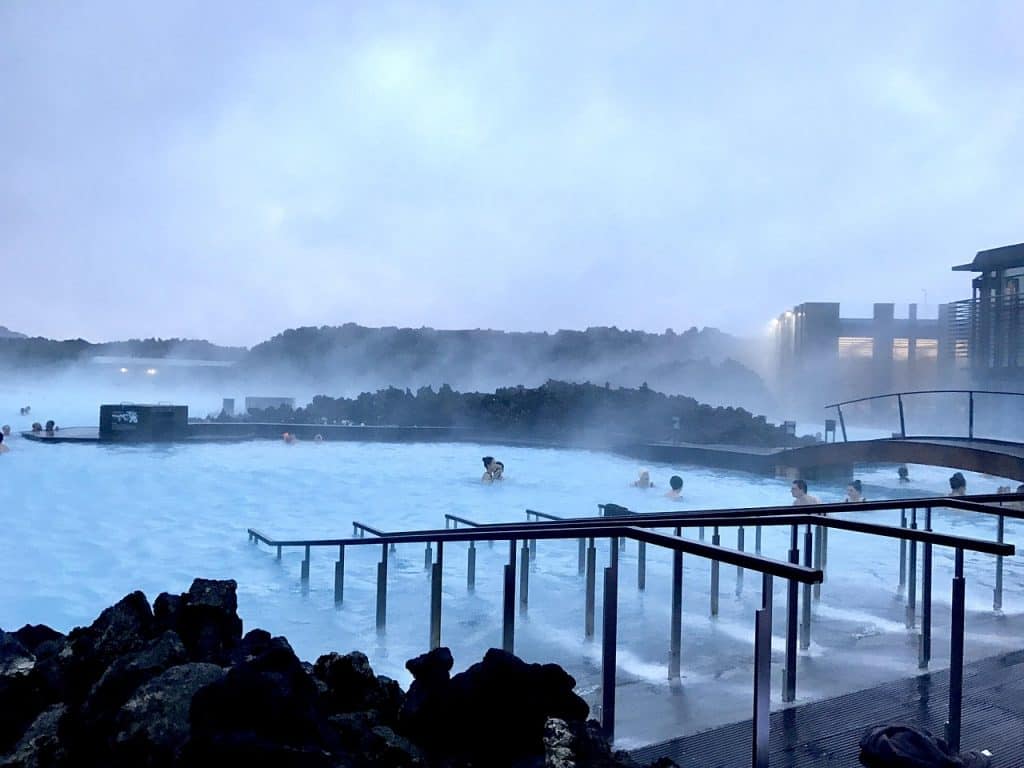 The Blue Lagoon has become so popular that you now have to book online in advance to visit.  You can no longer just show up and go in.
The Blue Lagoon is full of a white mud called Silica that you can use to put on your skin.  The minerals are known to be great for your skin and even make you look rejuvenated – perfect for that jet lagged skin!
7) National Icelandic Day – 17th June
Every year on the 17th June, the whole country celebrates National Icelandic Day. This is the day Iceland became independent from Denmark and resulted in the Republic of Iceland being founded on the 17th June 1944.
The day is marked by street parades and celebrations all around the country. With the biggest gathering being in downtown Reykjavik, with parades marching and proceeding down Laugavegur Street.
The whole country gathers with flags, and balloons, while candy floss and ice cream are eaten during the celebrations. It is a great and unique day to experience to join in the celebrations of everything Icelandic.
8) Chase The Midnight Sun
Iceland's proximity to the Arctic Circle gives it a winter and summer solstice. During the winter months on the shortest day, the sun rises at 11:30am and sets at 3:30pm. In the summer solstice the sunsets after midnight and rises before 3am.
The month of June is when the country stays light for the longest, the day with the longest hours of daylight is the 21st of June, where it gets dark for only a few hours. Between the 16th and 29th June the sunsets everyday after midnight, allowing for more hours of daylight ti undertake activities.
Visiting Iceland during this period of time will give you more time in the day to take part in activities, such as midnight sun tours, mountain biking, the Golden Circle Road trip, a sun tour or just driving between destinations with less traffic.
Although sleeping with the light shining can be difficult, most places have good blinds and it is a different experience. Many photographers enjoy this time of year because the sun offers unique light or shadows on the landscapes and a different perspective and colors when seeing places.
9) Have a Picnic in Austurvöllur Park and explore Reykjavik
Many consider food to be expensive in Iceland, so a good way to have a nice meal and socialize is by having a picnic in Austurvöllur Park. The park is located in downtown Reykjavik, in central 101. It is a public park and an ideal place to relax in the sunshine during a visit downtown.
Not many tourists visit the park, but it is popular with locals. A picnic is a great way to have a meal without breaking the bank, by purchasing snacks, beer, and picnic food you can find a place on the grass and spend a few hours relaxing and socializing.
Since a meal in a cheap restaurant is $18-30 USD, it is best to visit the supermarket and grab a few things for a picnic.  A loaf of bread ranges from $2.50-4.50 USD with apples, oranges and bananas ranges from $2-5 per kilo (2.2 pounds).
You could do as the locals do and get a hot dog from Bæjarins beztu pylsur which translates to The best hot dog in town.  At $2.50 this is the best deal in town.
10) Go Whale Watching
There are lots of places around the world where you can go whale watching but not many are close to what Iceland has to offer.
During June and July in the North Atlantic and Arctic Oceans you can see up to 20 species of whale including; humpbacks, minke whales, blue whales, orcas and many more, depending on the area of Iceland you choose to go.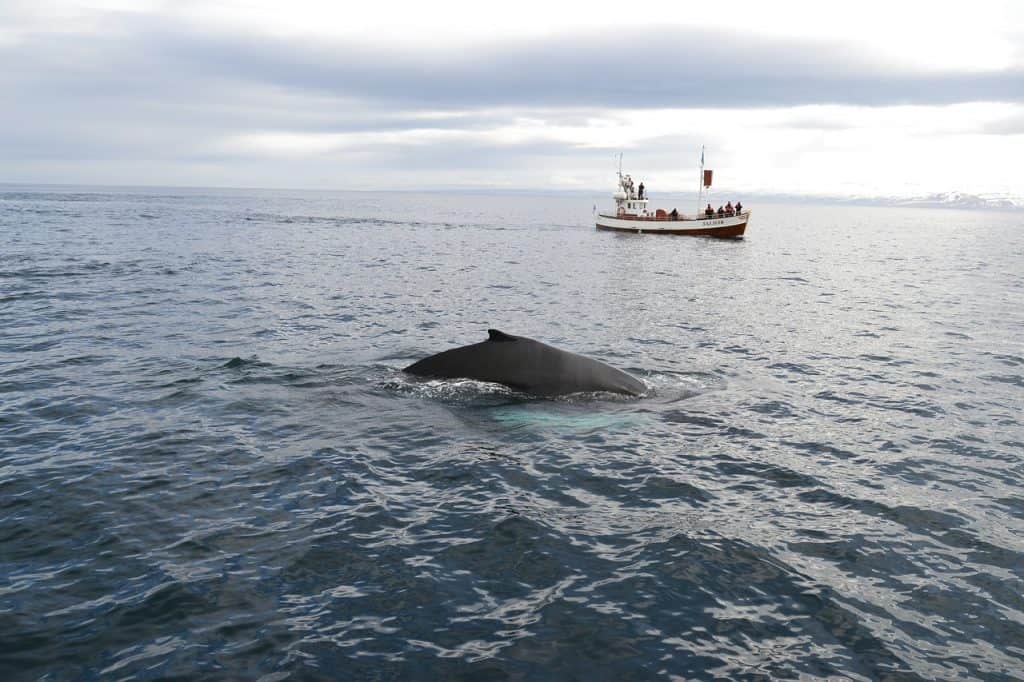 Iceland has been considered by many to be the whale watching center of Europe, with a large number of daily boat tours and occasionally you can even see whales from the shoreline looking out into the ocean.
There are lots of whale watching tours on offer starting at 71 euros but you can also combine these tours with caving, seeing the puffins, or snorkeling Silfra Fissure.  I recommend booking in advance as June is a popular month to visit Iceland.
11) Visit The Hot Springs
Iceland has an abundance of geothermic energy, located all over the island, which has created a large number of hot springs. The most famous being the Blue Lagoon, but there are lots more, many are only known by a small number of people.
Some of the other popular ones include The Secret Lagoon and Reykjadalut geo baths in Mývatn on the north of Iceland, Hverfjall volcano, Hverir mud baths, and Námafjall. Some of these you can bathe in but others are just interesting to experience and look at.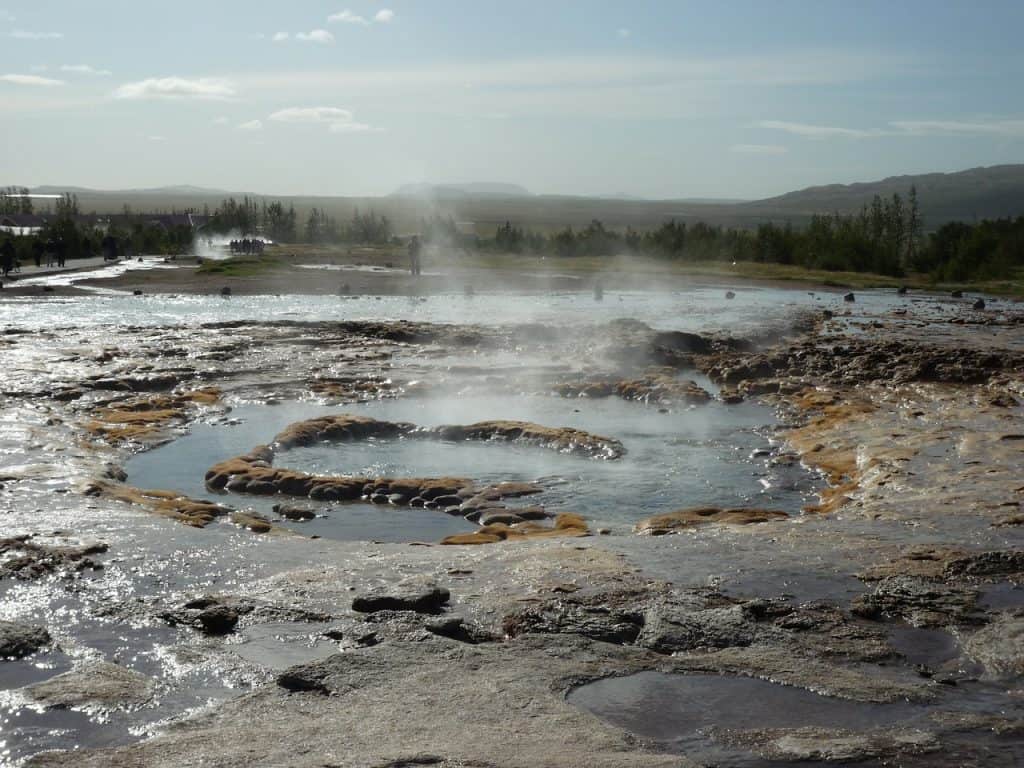 As you can see Iceland has multiple things for everyone to enjoy throughout the month of June and with extended hours of sunlight, national celebrations and very little rainfall, June is the perfect time to visit and explore what Iceland has to offer, with something wonderful and unique for everyone to enjoy and experience.
Conclusion – Visiting Iceland in June
If you ask me, anytime is the perfect time to visit Iceland.  With tourism numbers increasing, it is best to get there now!
Out of the summer months, June sees less tourists than July or August.  I still recommend booking your accommodation and tours in advance.  You do not want to waste one minute of your trip.
Also, Secret Solstice is a music festival held in Reykjavik each year over summer solstice.  It is a massive festival with local musical acts and the line up changes each year.  This festival is a great way to experience Iceland in June.
I hope you enjoyed this guide to visiting Iceland in June.  There is so much to do in Iceland you will not be disappointed.  Let me know in the comments what are your favorite things to do in Iceland?
Like this post? Why not save it for later to your Pinterest board?
Recent Posts