Iceland Map Golden Circle Iceland: Your Guide to the Perfect Golden Circle Iceland Tour
If you're visiting Iceland for the first time, then a Golden Circle Iceland tour is a must, as well as a map Golden Circle Iceland, since this route is the best way to experience the stunning and dynamic natural landscape of Iceland.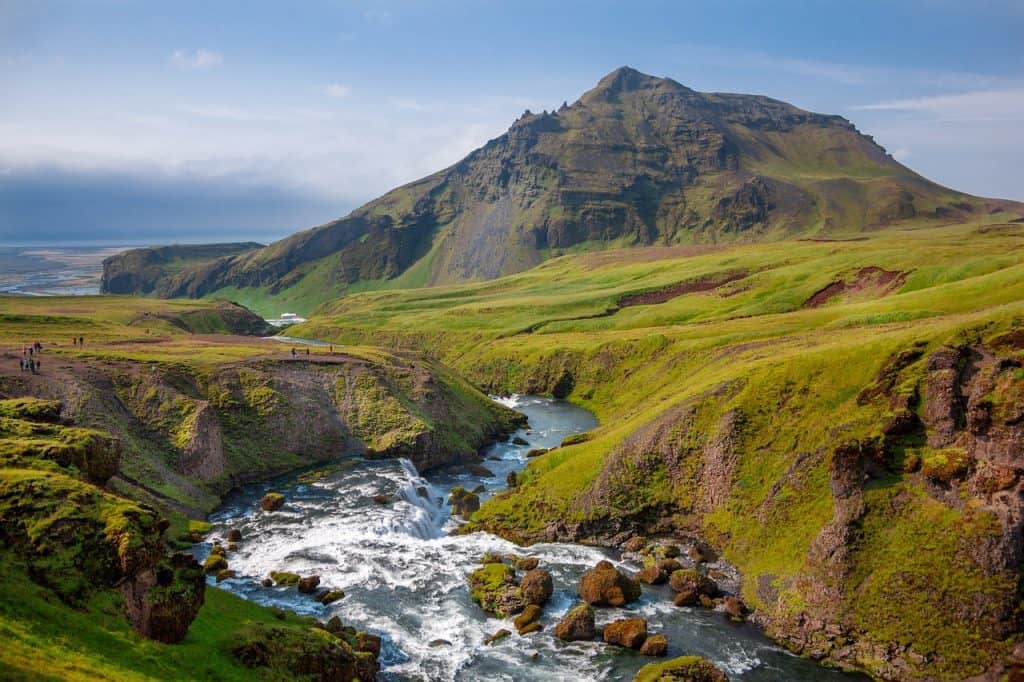 But if it's your first trip to Iceland, you may be wondering, "What is the Golden Circle in Iceland?"
This iconic Iceland itinerary is one of the most popular routes used to experience the magnificent beauty of this enchanting island.
On my first trip to Iceland, I was there on a three day stopover before heading to Europe. We decided since we were short on time that the Golden Circle Iceland route was perfect for us to do for a day. We really only had time to do the one day drive and to visit the Blue Lagoon.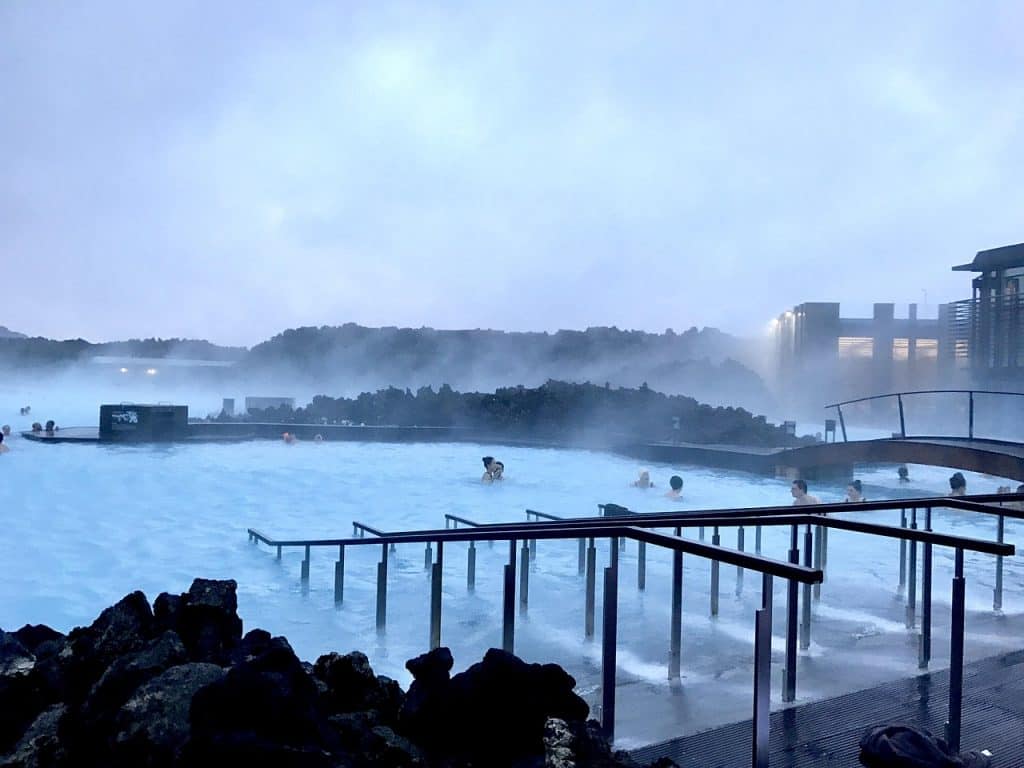 Whether you explore the Golden Circle of Iceland in winter or summer, this popular driving route will take you through the southern portion of the island, where you will experience such iconic natural wonders as Gullfoss Waterfall, Geysir Geothermal Field, and Thingvellir National Park.
To help you plan the perfect Golden Circle Iceland itinerary, this Iceland travel guide includes secret Iceland tips and tricks, an Iceland Golden Circle Map with all major Golden Circle Iceland sites listed, and information about how to prepare for Iceland and this Golden Circle Iceland.
Here is the Iceland Golden Circle Route
If you are short on time the Golden Circle Route is the perfect day trip from Reykjavik. The Golden Circle is 237 kilometers long and can be driven in as little as three and a half hours but you will want to give yourself the day to stop and take pictures. Iceland is extremely photogenic! You will see why this is a popular day trip in Iceland.
Gas is expensive in Iceland at about $8 USD a gallon along with the cost of a rental car and t can add up. If there are a few of you the cost should not be too bad and a full tank of gas should last the entire Golden Circle.
***Not sure when to visit Iceland? Generally, if you're a hiker then the best time to visit Iceland is in June and August. But if you want to see the Northern Lights in Iceland, then plan your Iceland vacation during February, March, or September.
I have visited in January, June, September and December. There really is no bad time to visit Iceland***
Map Golden Circle Iceland: The Ultimate Golden Circle Iceland Route
Chances are, you'll start your Golden Circle Iceland tour from Reykjavík, the capital of Iceland. And while you can take an organized tour through the Golden Circle, I recommend driving yourself through this Iceland top attraction. This way you can drive as slowly or as quickly as you like, and decide, for yourself, how long to drive the Golden Circle in Iceland.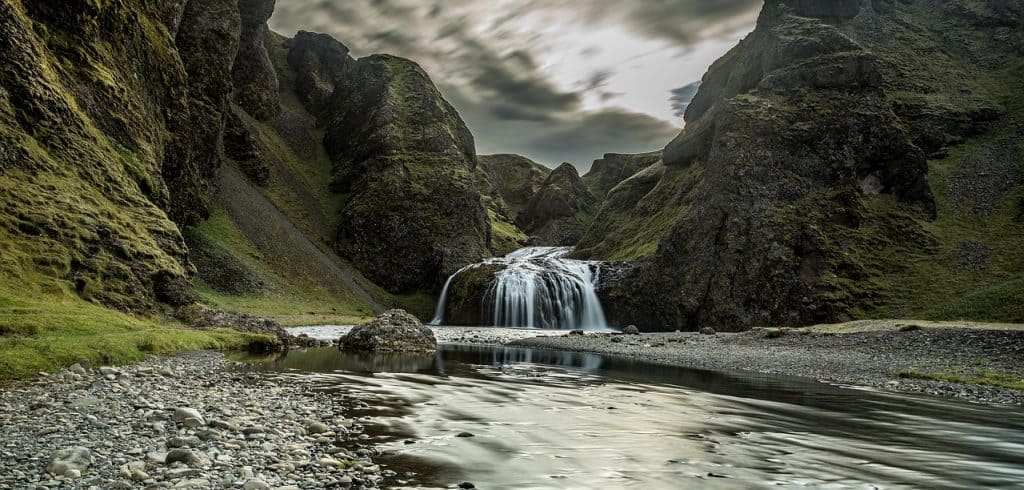 ***If you're driving the Golden Circle route yourself, you'll need a good Golden Circle Iceland Map as well as the perfect rental car.
During the summer, consider renting a campervan so that you can spend the night at Þingvellir national park. But if you're driving Iceland in the winter, consider renting a 4×4 vehicle so that your car doesn't slip and slide in the snow. ***
Golden Circle Iceland Self Drive Tour or Tour Company
I suggest doing a Golden Circle Iceland Self Drive Tour. Depending on your pace, driving Iceland's Golden Circle can take as little as three and a half hours or as long as three days, depending on how frequently you stop and on how many pictures you take.
Driving Iceland's Golden Circle in a day is absolutely possible if you have a limited amount of time in Iceland.
If you would like to take a tour check out these affordable Tours of the Golden Circle.
If you drive the Golden Circle yourself, I would start your Golden Circle route early in the morning since most Golden Circle Tours depart from Reykjavik between 8 am and 10 am.
Therefore, if you depart early in the morning, you'll have most of the major Golden Circle attractions to yourself. Plus, most of the Golden Circle can be seen early in the morning, in broad daylight, since Iceland experiences long days of sunlight from March through September.
Additionally, timing your Golden Circle trip at sunrise or sunset will give you the perfect opportunity to see the Northern Lights in Iceland.
***The Iceland Golden Circle should not be confused with the Iceland Ring Road, which is over a 1,000 kilometers and takes several days to complete (if you drive straight through, it will take you about thirteen hours). ***
Where to Stop Along the Golden Circle Iceland Map
Because Iceland is so beautiful, there are an infinite number of places to stop along our Golden Circle Iceland map. However, your Iceland trip may require you to move a bit more quickly through the Iceland Golden Circle tour map. Therefore, here is a list of the top stops along Iceland's Golden Circle.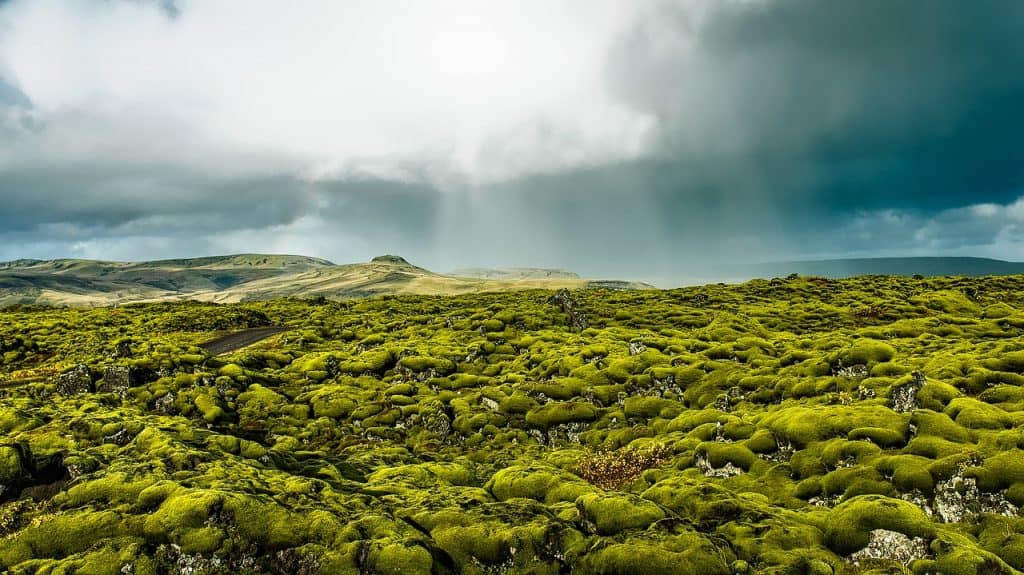 A common question many travelers ask is, "where should I eat on the Golden Circle in Iceland?".
For authentic, Icelandic cuisine , some of the best restaurants along the Golden Circle map include Lindin, Efstidalur II (a dairy farm with fantastic ice cream and beef), Flúðasveppir Farmers Bistro (attached to Iceland's only mushroom farm), and Friðheimar (home to several geothermal greenhouses that provide the restaurant with fresh vegetables throughout the year). ***
I recommend stopping at Friðheimar. The theme of Friðheimar cuisine is tomatoes, in many different forms. And that's not surprising, as four different varieties of tomato are cultivated in the greenhouses where lunch is served among the plants. A rare food experience.
Kerid Crater Lake
Surrounded by the vibrant red rock of a volcanic caldera, this Icelandic Crater Lake appears almost otherworldly with exquisite, crystal blue water that has collected at the crater's base; a unique stop along Southern Iceland's Golden Circle since the crater was not formed by an explosion but by a loss of magma at the volcano's center. This magma depletion led to the collapse of the chamber beneath the center of the Volcano and thus, the Kerid Crater Lake was born.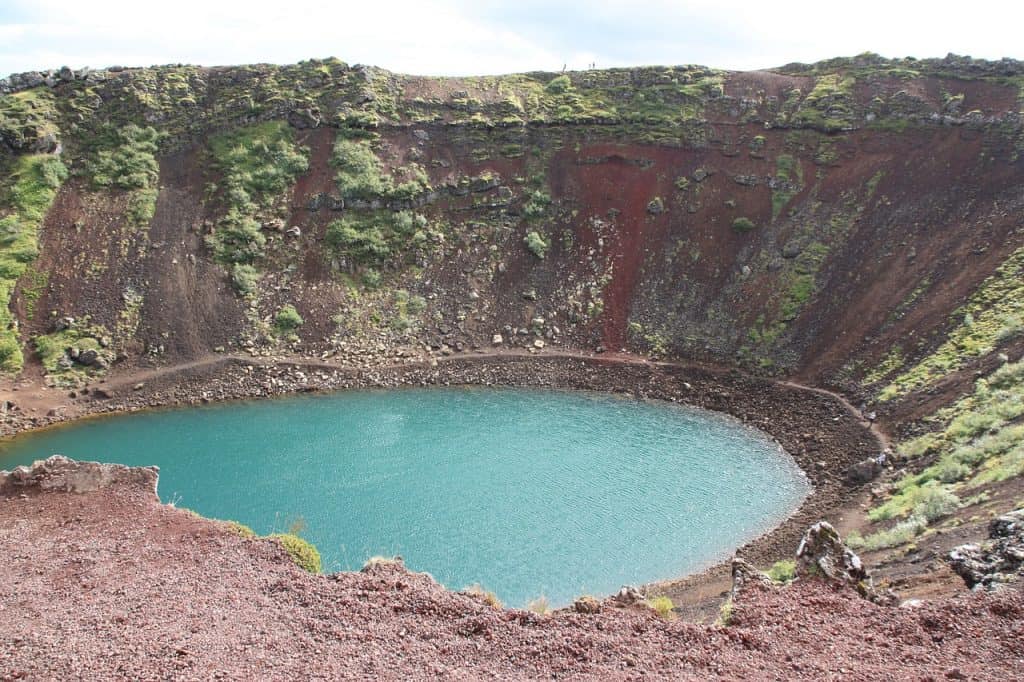 *** This Crater Lake is just 15 km north of the largest town in Southern Iceland, Selfoss. Therefore, before you explore the Crater Lake, you can visit the Selfoss waterfall as well as the Selfoss geyser. ***
Haukadalur Geothermal Area
Within this field of erupting hot springs, you'll find two intriguing geysers by the names of Geysir and Strokkur. Just north of Laugarvatn Lake, Geysir is the larger, more magnificent of the two, with eruptions that reach up to 122 meters. However, this hot spring erupts only occasionally and may fail to erupt during your visit.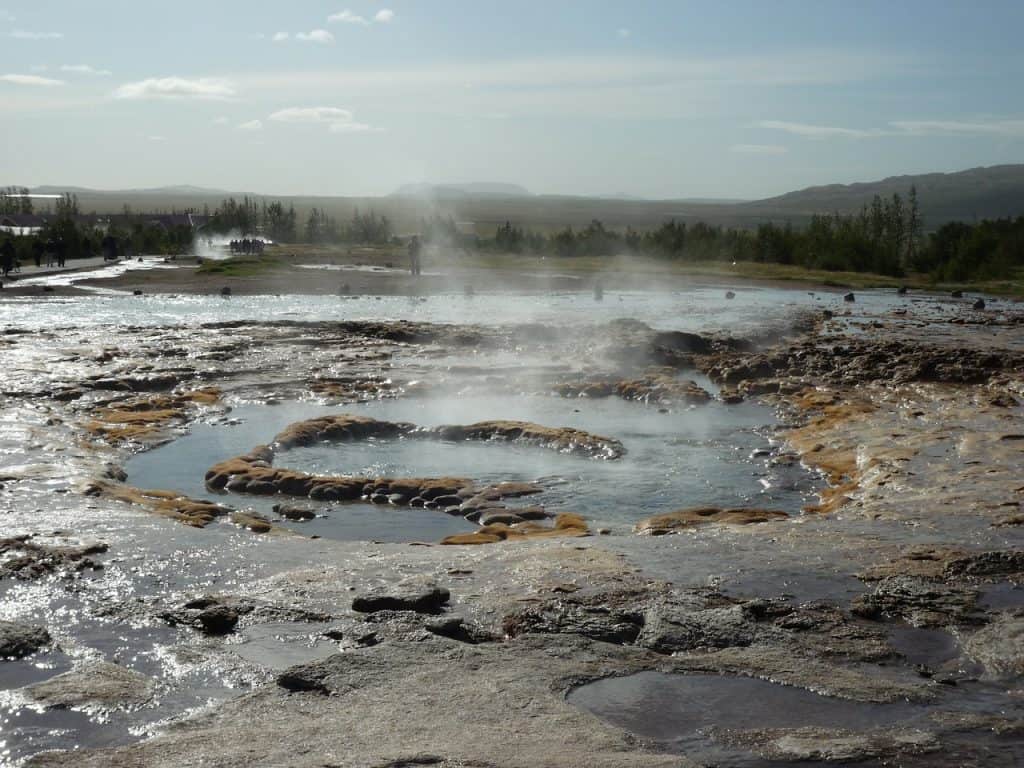 However, the smaller of the two hot springs, Strokkur, is more reliable and erupts every ten or fifteen minutes. And while there are several other mineral springs, mud pots, and smaller geysers scattered through this geothermal field, Strokkur and Geysir are the most exquisites natural wonders to emerge from this turbulent natural landscape.
There is nothing like the smell of rotten eggs coming from this area from the sulfur. Don't worry though the geysers are worth a visit even if they don't smell the best.
Gullfoss Waterfall
Gullfoss waterfall is the next stop on our Iceland Golden Circle tour map and it is perhaps one of the most impressive and recognizable of all the top Iceland attractions listed here.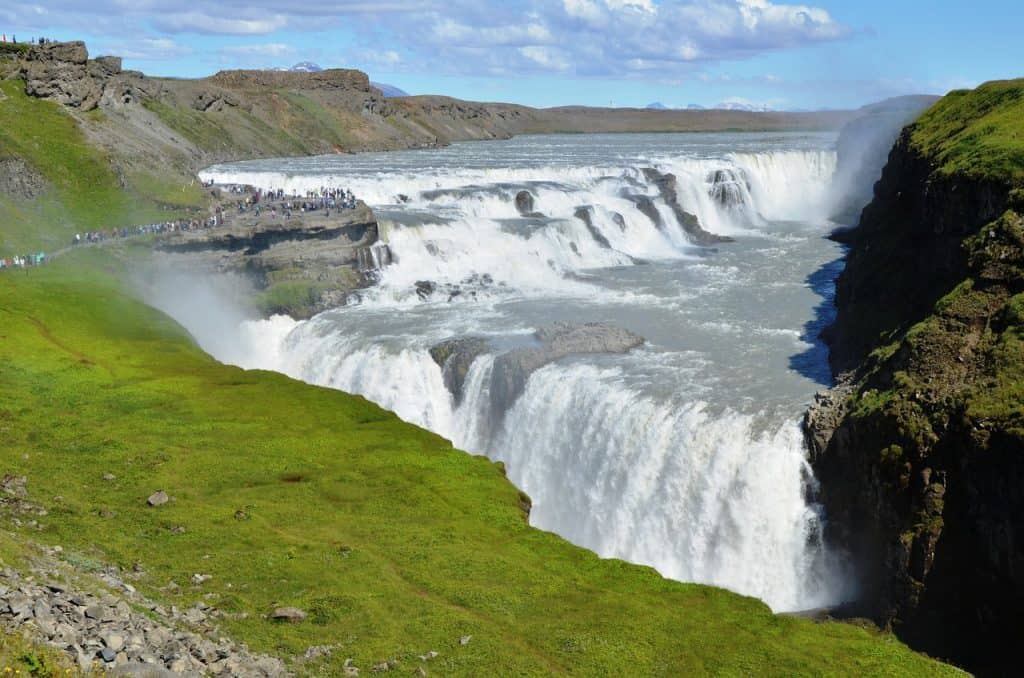 With stunning views that remind us of the awe inspiring power of nature, this enchanting waterfall sits along the Hvítá River, a rover this is fed by Langjökull, Glacier, the second largest glacier in Iceland. If you're lucky, you'll gaze up at a beautiful rainbow as it glistens to life over this enormous, 32 meter tall waterfall; a waterfall that sends an astonishing amount of water crashing down into the austere canyon below.
However, developers also saw the tremendous power of this waterfall and sought to profit from it by creating a dam. To protect this natural wonder from future industrialization, the Gulflfoss waterfall, and the surrounding areas, became a protected, national park in 1979; forever preserved for future generations of tourists and locals alike.
This was my favorite stop in Iceland. Gullfoss is an iconic waterfall you have probably seen all over Instagram. Do not let the crowds stop you from visiting. In the summer you can visit late at night while it will still be light out due to those long summer nights.
Thingveller National Park
Þingvellir, also known as Thingvellir National Park is a highlight on any Iceland map of the Golden Circle. Located to the east of Reykjavík , this park was once the site of Iceland's parliament between the 10th and 18th centuries.
Accordingly, this national park is dotted with a series of relics and ruins from the past that include stone shelters, as well as the Þingvellir Church; ruins that are the perfect backdrop for the park's legendary, Lake Thingvallavatn, a marvelous body of water that is home to an astonishingly unique ecosystem that is cherished worldwide
Thingvellir National Park is a UNESCO World Heritage Site for its cultural and historical significance as well as natural and geological uniqueness.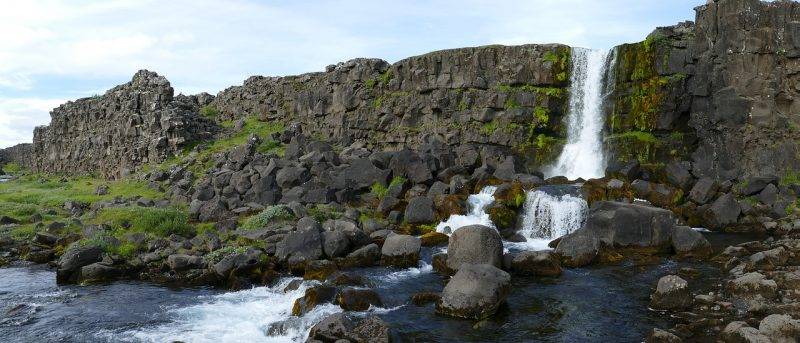 Silfra is where two tectonic plates meet – North American and Eurosian plates run through this national park, creating two subterranean rift valleys that make fantastic snorkeling or diving spots.
Known as Silfra and Davíðsgjá respectively, Silfra is one of the best diving spots in all of Iceland and is a must-see Iceland attraction for anyone who enjoys exploring an exciting, subterranean world, just beneath the surface.
If you are thinking of diving in Silfra there are a few things to note. First is that Silfra is a fissure and is full of icy glacier water at about 2 degrees Celsius. It was freezing when I did it but the wetsuits actually keep you quite warm considering the water temp.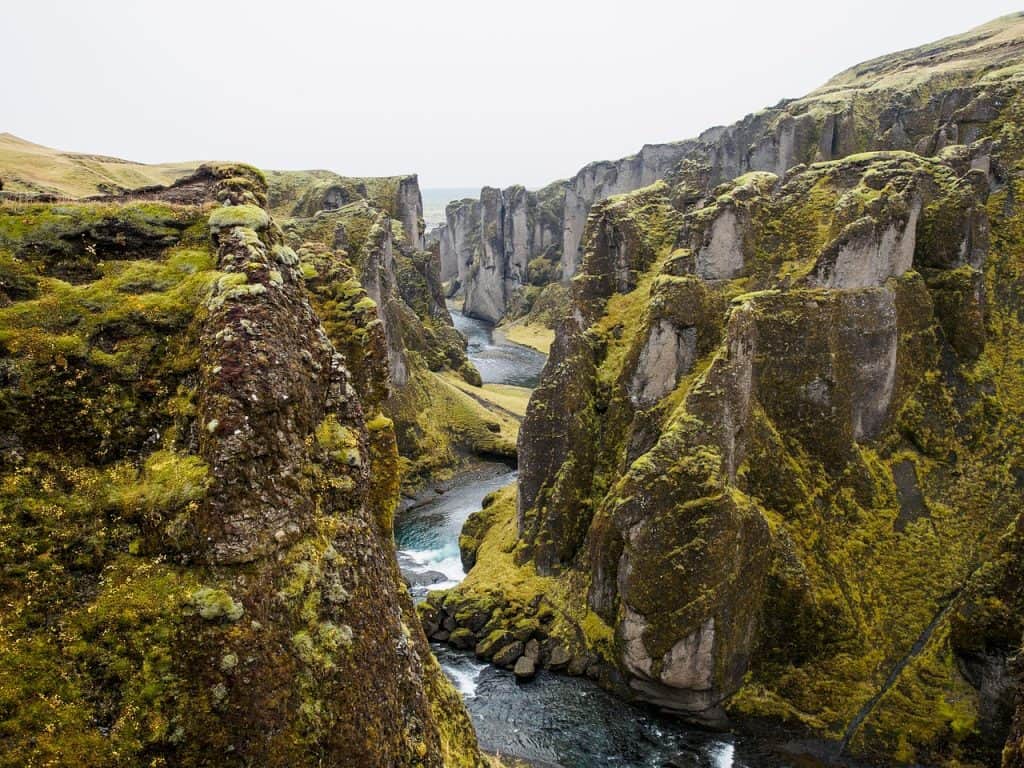 This area was created by a series of earthquakes and the area is full of living things. The shifting of the plates creates new tunnels, caverns, and underwater terrain.
Silfra is the only place in the world where you can dive or snorkel directly in a crack between two tectonic plates. This is the most crystal clear water and the visibility is incredible.
Barnaffoss Waterfall
One of the most beautiful waterfalls in Western Iceland, and on the Golden Circle Iceland map, Barnaffoss is an intriguing Iceland point of interest for anyone driving the Golden Circle.
Between the area's many lava fields, waterfalls, and hiking trails, anyone visiting will be in awe of this enchanting, outdoor playground.
The name Barnafoss literally means "Children's waterfall" since local folklore attributes the name of this stunning natural wonder to two children who failed to listen to their mother and as a result, fell into the waterfall, never to return again.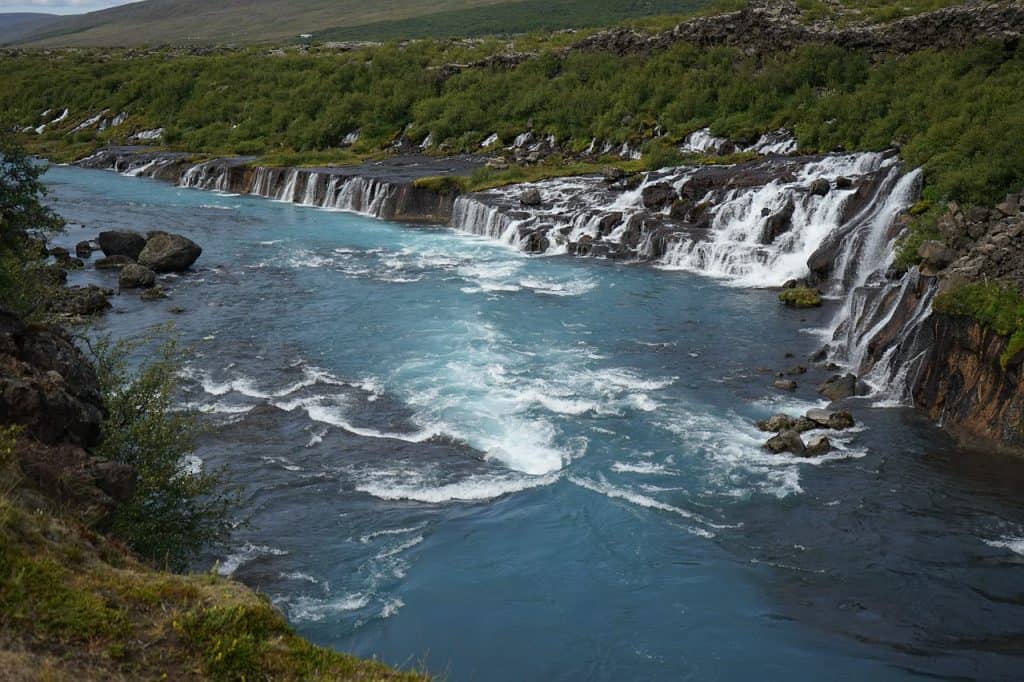 Also in the area, and with less ominous origins, is the Hraunfossar Waterfall or "lava waterfalls'.
These waterfalls that are made up of a series of creeks that gracefully spill onto an ancient lava field. Water then effortlessly cascades down this natural landscape for over 900 meters, and into the river below.
If you look closely, in the distance, you'll be able to see the Langjökull Glacier, the very glacier that creates this charming Iceland landmark.
Top Tip: These two waterfalls are only an hour away from the capital and make the perfect Reykjavik day trip for anyone with a short Iceland itinerary.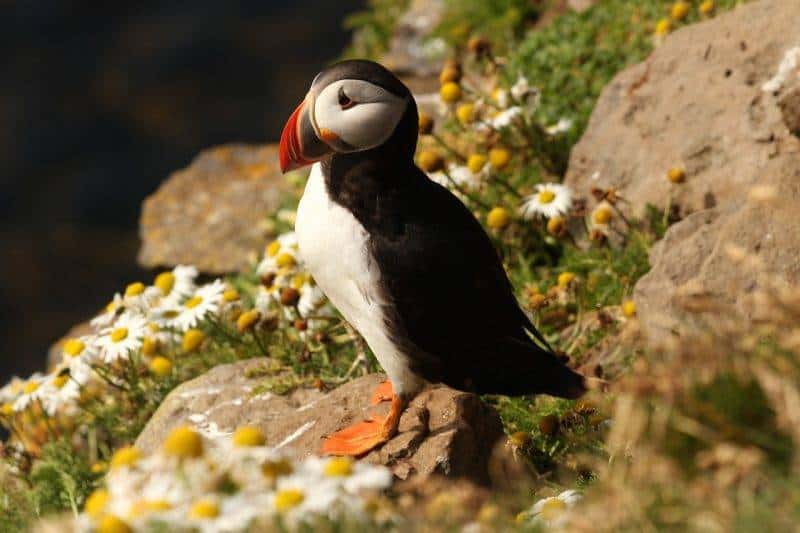 Things to know before you go to Iceland
Iceland is the perfect place to explore for first time solo female travelers. It is safe and everyone speaks English and is friendly and helpful.
Yes, Iceland is expensive. Yes, beauty costs. There are many ways to save money. I would suggest bringing a lot of snacks/meals to cut down on costs.
The Blue Lagoon and the Golden Circle are perfect for a couple of days in Iceland. If you have an opportunity to have a stopover – take it! There are many flights from North America to London via Iceland.
Iceland is perfect any time of year. I've been in January, June September, and December. You will enjoy it! Just ensure you pack for the cold even in the summer.
Well, there you have it, a Golden Circle Iceland map that lists all of the top Iceland attractions that can be found along Iceland's Golden Circle.
Use these Iceland travel tips and you'll understand how to prepare for a trip to the Golden Circle in Iceland. So if you're ready to plan your trip to Iceland, then pin this map of the Golden Circle in Iceland now and read it again later!
Sharing is Caring! Pin this article to save for later!
Continue Reading more on my site:
Recent Posts