17 Movies to Watch before you visit Italy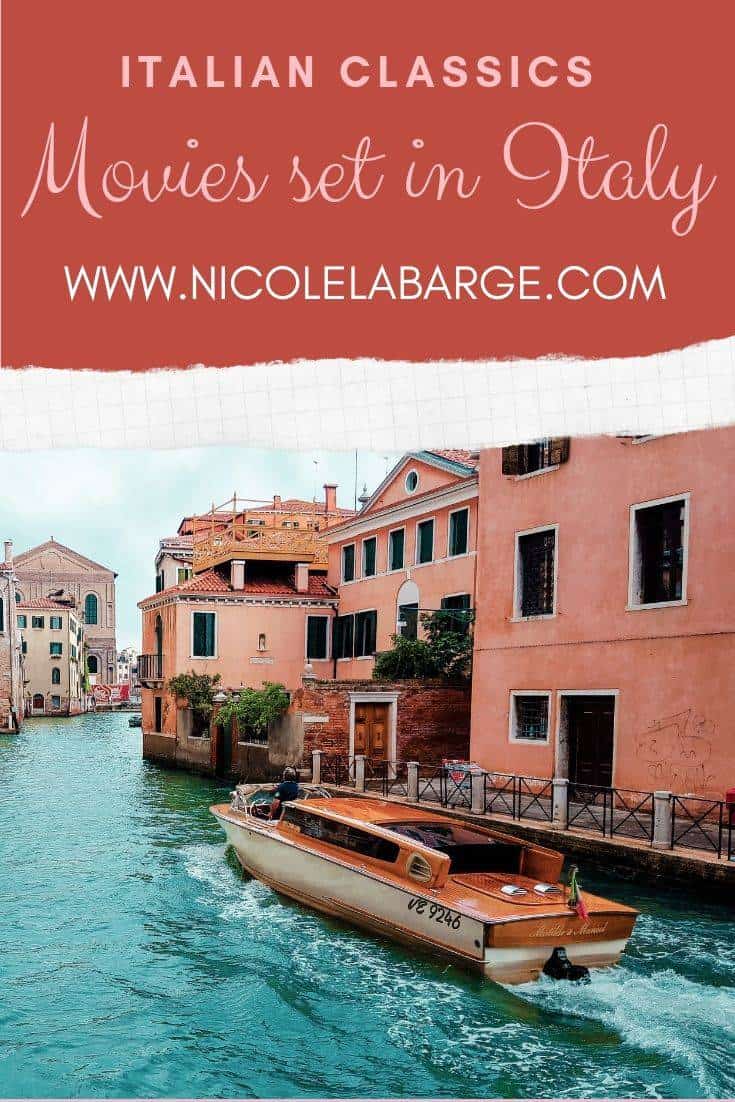 Best Movies in Italy – Italy Movies
If you are looking for some inspiration to fuel your wanderlust when your bank account doesn't agree, check out these movies about Italy.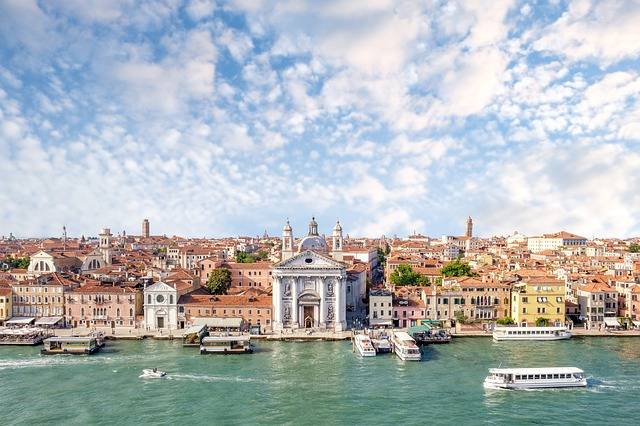 These Italy Movies cover everything from the Mafia to World War 2 to Romeo and Juliet.  These are some of the best movies set in Italy.
I think movies that take place in Italy have risen in popularity lately!  These movies set in Italy are a great way to see the country on the big screen.  Movies about Italy are always a good idea!
And to get you even more inspired to visit Italy, why not try one of these Italian Drinks while watching one of these movies!
The 17 Best Italian Movies set in Italy – movies that take place in Italy
Roman Holiday (1953) – Italian romantic movies
This is one of those Italian romantic movies that makes everyone want to go to Italy.
This movie stars Audrey Hepburn and won 10 Academy Awards.  She is cast as an every day princess who rebels against her royal obligations to explore Rome.
This is a roman holiday to remember!
---
The Italian Job – movies set in Italy
This is the original Italian Job starring Michael Caine in 1969.
This is the hilarious tale of a robbery gone wrong on the streets of Turin.
In order to see the landscape of Italy you need to watch the original as the 2003 remake is set in Los Angeles.
---
The Godfather
Francis Coppola directed this classic film depicting the Sicilian Mafia.  This is unfortunately not set in Italy but it is such an iconic film.
Covers the Corleone family and crime business in which they engage.
Leave the gun.  Take the canolli.
---
A Room With A View
Helena Barnam Carter stars in this movie with Daniel Day Lewis.  She meets two men on vacation and becomes engaged to one of them.
This is a classic film based on the novel and set in Florence and it is funny and smart.
Want to visit Florence? Check out this 2-day Florence Itinerary.
---
The Talented Mr. Ripley – movies filmed in Italy
This movie was all the buzz when it came out.  Set in Italy it really showcases a lot of popular places.
Ripley is sent to Italy to retrieve a spoiled millionaire.  Ripley fails and what ensues is a lot of twists and turns.
Its fun to watch Jude Law, Gwenyth Paltrow and Matt Damon early on in their career in this thriller.
---
Life Is Beautiful – one of the best movies in Italy
I first watched this film in college and I was just enthralled in it.  There is no other word to describe this movie other than BEAUTIFUL.
This film is set during World War II and follows the relationship of a Jewish father and his son during the war.  The father uses his humor to entertain his son during this time of violence and scarcity.
The final scene shows how the father uses his humor to shield his son from the violent scenes of the war.  This movie is so touching and Roberto Benigni does an amazing job staring in this Italy Movie.
---
La Dolce Vita – one of the classic Italian movies and famous Italian movies
This movie is iconic and coined the phrase paparazzi!
The lead is a womanising journalist writing for gossip magazines, who over a week in Rome, searches for love and happiness or 'the sweet life' which is the title of the movie in English.
Set in post World War II and filmed in black and white, this film is by the Italian Producer Federico Fellini.
---
Eat, Pray, Love
We've all heard the hype around Eat, Pray Love starring Julia Roberts.  I actually didn't find this movie as self indulgent as others do.  Just take it for what it is – a fun movie set in Rome, Italy.
Liz is the main character and after a nasty divorce, she decides to spend a year traveling around Italy, India, and Indonesia.  She spends her time in Italy eating pasta, gelato, and pizza as everyone should.
She also spends a lot of time walking the streets of Rome to walk off all the food and during that time she visits all of the Italian Landmarks.
---
Angels and Demons
This is the sequel to The Da Vinci Code starring Tom Hanks who flies to Rome and the Vatican City to warn them about an enemy.
This movie is all about the streets of Rome and especially highlights the Vatican City including St Peters Cathedral and the Sistine Chapel.
Absolutely stunning cinematography to show off the beautiful city of Rome and also teach you about the history of the city and the unknown secrets.
---
Only You
Starring Marisa Tomei and Robert Downey Jr this film is a romantic comedy classic.  A great, fun film that shows you a lot of the Italian countryside.
The film is about a young woman whose search for the man she believes to be her soulmate leads her to Italy where she meets her destiny.
She finds out her soulmate is heading to Italy and the film covers Venice and onto the Italian countryside before heading to Rome.
---
The Tourist
This Johnny Depp and Angelina Jolie movie was a bit of a flop but that doesn't mean it isn't a beautifully filmed movie showcasing Venice.
Not that Venice needs any help but the boat rides down the canals take you right back to Venice.
Frank is an American tourist visiting Italy to mend his broken heart.  He gets more than he bargains for when he comes across Elise.
---
Under The Tuscan Sun
Diane Lane stars in this Frances Mayes memoir – Under the Tuscan Sun.  Frances is a recently divorced writer who buys a villa in Tuscany on a whim, hoping it will lead to a change in her life.
Sandra Oh stars as her best friend who urges Frances to take a trip to Tuscany to get her out of her funk.  While there she sees a villa for sale and decides to buy it.  The movie follows her time in Tuscany trying to adapt to the Italian way of life and renovating her villa.  Check out these amazing places in Tuscany Italy!
---
Big Night
Stanley Tucci heads this film with Isabella Rossellini, Minnie Driver and Tony Shalhoub.  The movie is about two Italian immigrant brothers who run a restaurant called Paradise.
This movie follows the brothers as they work at the restaurant and what they have to do for the restaurant if they don't want to return to Italy.
The brothers are from the Amalfi Coast which has many beautiful landmarks.
---
To Rome With Love
To Rome with Love is a Woody Allen movie that follows visitors and residents of Rome and their adventures across the city.
It is fully shot in Rome with beautiful shots of the Colosseum and other Italian Landmarks.
I didn't love this movie as much as Midnight in Paris but it still shows quite a few quirks of the historic city such as the traffic and getting around by motorbike.
---
Tea With Mussolini
This is a star studded cast with Dame Judy Dench, Cher, Maggie Smith and Lily Tomlin.
This is a story about an Italian boy's childhood as he is brought up during World War II among British and American women.
Even though the title is quite funny it shows Italy well during the time and the history of Mussolini.
---
In Search of Fellini – Italian movies on Netflix
A small town Ohio girl loves all of Federico Fellini films including La Dolce Vita.
She sets off on a journey across Italy to find out more and about his interesting films.
This follows her incredible journey around the country and a few throwbacks – hello VHS.  This is a great composite of his films.
---
All Roads Lead to Rome – Italian movies on Netflix
I just watched this movie starring Sarah Jessica Parker.  While the premise is a bit light, I enjoyed this movie more than I thought.
A mother takes her daughter to Italy on a holiday after she has gotten into trouble in the States.  The mother used to live in Italy and has a long history in the country.
Basically, this movie takes off 10 minutes into it with a car chase with all road leading to Rome.  There is definitely more to this movie but I don't want to spoil it for you.
---
Letters to Juliet – italian movies on netflix
Don't let the fact that Amanda Sigfried stars in this movie put you off.  It is a lovely movie set in Verona, Italy.
Sophie visits Verona and visits a wall where the heartbroken leave notes to Shakespeare's tragic heroine Juliet.
After reading a letter to a long lost lover, Sophie decides to go after her own long lost love.  A fun movie to watch.
---
Conclusion – Movies Filmed in Italy
If you only have time to watch just one movie filmed in Italy that would have to be La Dolce Vita for me.  Its a classic Italian movie.
If you are looking for a movie that is historic you cannot do better than Life is Beautiful.  That movie still gets me every time even though I've seen it a thousand times.
Over to you.  Which ones are your favorites?  Let me know in the comments.
Sharing is Caring!  Pin this article to save for later.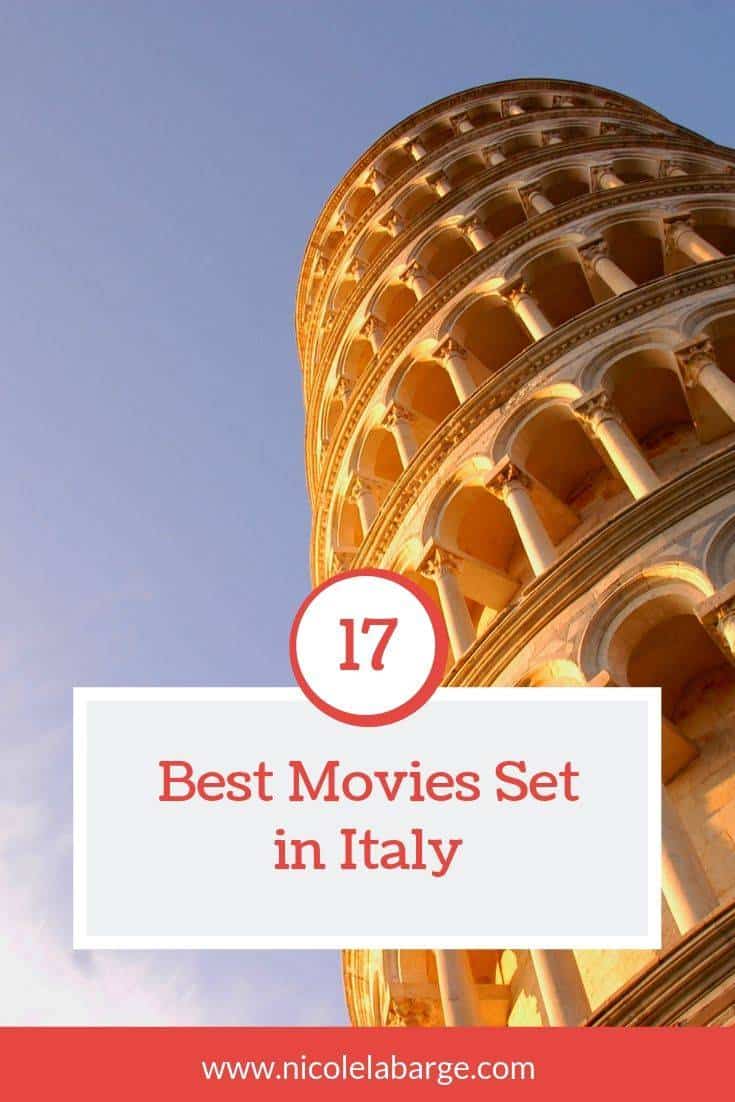 Continue Reading Further on my website about Italy:
10 Day Italy Itinerary
2 Day Venice Itinerary
Recent Posts