As 2016 draws to a close a lot of bloggers are looking back at everything they've done this year and everywhere they've been. At the end of each year I like to come up with my travel goals for the next year. Where I want to go and how I can fit it all in while working full time and look back on what worked and what didn't work this past year. The Travel Whispers Blogger Challenge aims to round up your year and look towards the next by answering ten questions!
The Travel Whispers Blogger Challenge
The following questions are designed to be a lot more interesting than simply 'where is your favourite place to travel', and intend to pass on the experiences and knowledge that travel bloggers have, as well as a bit of a 2016 round up, looking forward into 2017. I'd always prefer to take recommendations from bloggers than brands or travel companies, and whenever I've heard these questions asked they always spark a long and varied discussion – especially among people who love to travel. At least you know you're getting a thought out answer!
1. If you had to move to a country that you've NEVER been to, and live there for ten years, where would you go?
Argentina. There is something about it that I find very exotic. Even saying Buenos Aires just rolls off my tongue. Plus I like meat lol. I'm heading to Buenos Aires in March and I couldn't be more excited to start my four month South American adventure!  I will be visiting all 12 countries in South America and you can follow my adventures on Instagram.
2. If you had to live in a hotel for the rest of your life, which hotel would you choose and why?
Oh that's a hard one. Probably the Four Seasons Maui. Beautiful views on a beautiful island and amazing service.
3. If you could only eat the cuisine of one nationality forever more, which would you choose?
At first I thought I was going to answer with Italian but then I was remembering back to my trip to China earlier this year and all of the glorious food we had.  The Chinese food culture is right up my alley because each meal includes lots of different plates.  From eating Peking duck straight from the source to lots and lots of dumplings I absolutely love real Chinese food.  And I can't forget about the green tea…..I drank so much green tea while in China.
4. Who has given you 'travel envy' this year, and how?
I don't usually get travel envy as I have visited a lot of beautiful places but 'Lost with Purpose' is killing me with some of the harder places to travel that they have been to that I want to visit. I know the countries they visit aren't everyone's cup of tea but I would love to visit Afghanistan and Iran.
5. If you had to look at the same sunrise or the same sunset every day, where in the world would you never get bored of seeing?
The Maldives. MOST. AMAZING. SUNSETS. EVER. Just when you think the place can't get anymore beautiful it does.

6. If you were taking a 'staycation' in your home town, where would it be and what would you recommend others to do?
Wellington has been named the coolest little capitol by Vogue. It's a great place to live and work. I have no problem staying at home and then visiting all of the amazing restaurants we have on offer here. One of my favourites is Ortega Fish Shack. Spot on every time.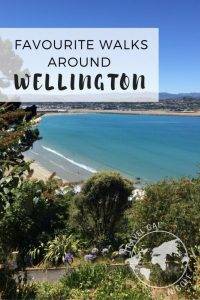 7. Describe your perfect travel day of the year?
My perfect day would be visiting the Great Wall of China and finding out Mark Zuckerberg was there! Then of course tobogganing down again. What an experience.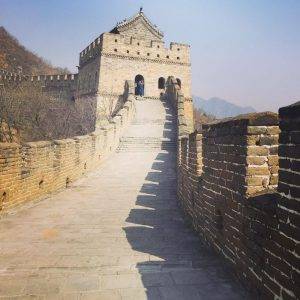 8. What have you ticked off your bucket list in 2016?
Swimming with humpback whales in Tonga! It should be on everyone's bucket list.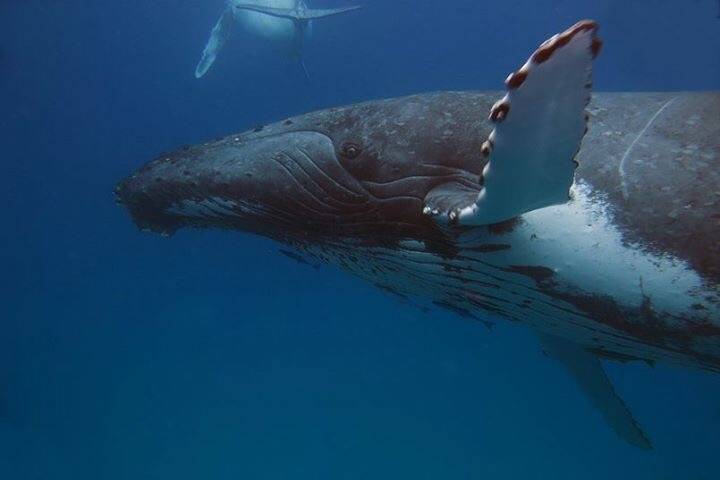 9. What is top of your travel bucket list for 2017?
All of South America. My plan is to make it to all 12 countries while I'm there. The obvious highlights will be Machu Picchu, the Galopogos, and Colombia – I've wanted to go there for awhile.
10. Share your favourite Instagram photo of 2016?
From my epic trip in 2015 from Cairo to Cape Town Africa – absolutely amazing experience.
Did you enjoy the Travel Whispers Blogger Challenge?  You can check out the below links to see what a few more bloggers have been up to this year.  Let me know if you would like to participate in the Travel Whispers Blogger Challenge.
Check out Lydia's contribution to the Challenge.  She's heading to Cuba next!
Recent Posts