Wellington Restaurants – Where to Eat in the Capital the best restaurants in Wellington
I've been wanting to put together a list of the best Wellington restaurants for ages. If you are wondering where to eat in Wellington New Zealand look no further!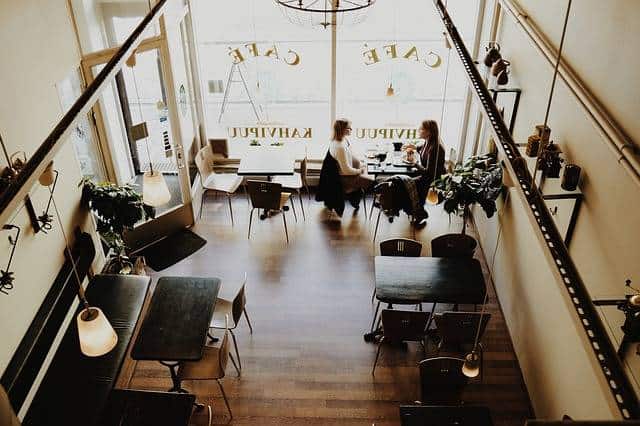 In Wellington, if we're not talking about Politics or the Weather we're talking about Coffee and Food!
Wellington has 882 eateries – that's a lot of different places to eat in a small city like Wellington and we are spoilt for choice.
• 474 Wellington restaurants
• 275 Wellington cafes
• 113 bars
• 20 breweries
This list is put together for you by a local who's been eating here for 15 years and I put together a list of my favorite places to eat in Wellington.
There are several lists on wellington restaurants out there that are out of date – Crazy Horse Café, Martin Bosley's, The Larder, Ancestral, Charlie Bill and Matterhorn are all CLOSED!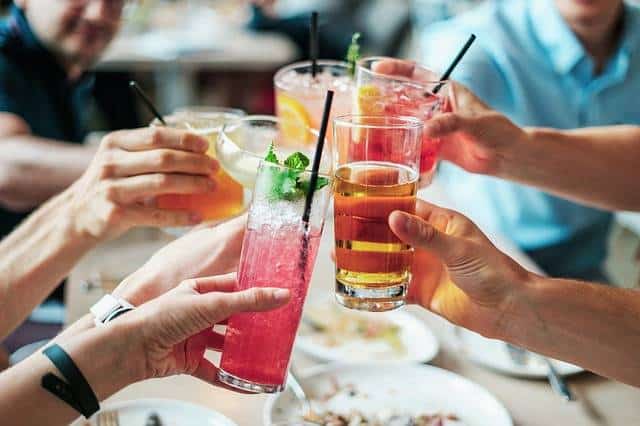 If you want to know where to eat in Wellington it pays to know a local (that's me!) who can tell you the best restaurants in Wellington and even new restaurants in Wellington.
The top restaurants in Wellington are those that have been around for ages but every now and then there are new restaurants Wellington that surprise us and I've added a few of those as well. I've also kept the list short and these are the best restaurants in Wellington NZ.
With so many good restaurants in wellington it may be hard to choose but these are the best restaurants in Wellington.
Top Wellington Restaurants
Boulcott Street Bistro – One of the longest running Wellington Restaurants since 1991
View this post on Instagram
I love the Boulcott St Bistro. The first time I went there I ordered a steak and chips and it was cooked to perfection. That is how I would describe the Boulcott St Bistro – PERFECTION.
I went with my partner here for my birthday lunch last year. My birthday was on a Friday and we were looking for somewhere that was near to where we both worked. It had been awhile since I had been there but I was so happy we went. We just had the lunch special of the day which was a steak but I ordered the cauliflower au gratin as a side and its one of the best things I've had in years. So yum.
Logan Brown – another Wellington institution on Cuba Street
View this post on Instagram
This is the best restaurants for fine dining in Wellington – a place that has kept up with the trends and then puts their own spin on this. This is fresh kai (food) in New Zealand.
I have been here for the 5 course Chef's Choice Tasting menu on a Friday night which is amazing. The idea is to dine just as the chefs would. They feature special dishes with seasonal ingredients. You can also order this with perfectly matched wines.
Logan Brown knows quality New Zealand ingredients.
Ombra – Another Cuba Street Restaurant
View this post on Instagram
Ombra is one of my faves to take a group of friends to for drinks and small bites. At Ombra you will order lots of small plates to share.
Polenta chips and fried olives are the way to start while you look over the menu. Two things I must have every time I am here are the meatballs and the gnocchi. They change with the seasons but you really cannot go wrong. The venison meatballs are my favorite.
I like to finish it off with the blueberry panna cotta or the classic tiramisu.
View this post on Instagram
I know Ortega ends up on a lot of best restaurants in Wellington lists but there is a very good reason for that. This is the place I recommend to everyone who is visiting Wellington. Their fish dishes are out of this world but what's even more crazy is that their steak with frites and paris butter is divine as well.
The roasted Tarakihi is my go to order. It comes with a Malaysian coconut gravy that is beyond. I love the balance of this dish so much. I have a friend from Italy coming to town and this is where I will take her and that's saying a lot as Italians know good food.
Avida Bar – tapas style restaurant
View this post on Instagram
Avida bar is a real taste of the Mediterranean.  They serve both small bites and main meals but my favorite aspect of this restaurant is their wine bar for after work drinks and nibbles.
Even if you are not after just nibbles Avida is a great place to grab dinner.  Its just that their small plates are so good – goat cheese puffs, pork crackling with romesco, charcuteria, patatas brava.  As you can see there is a real spanish vibe to the food and they even serve European wines but I like to stick to my NZ wines such as a Crowded House Pinot Noir.
Polo Café – located in Miramar near the airport
View this post on Instagram
While not in the city Cafe Polo deserves a mention.  This bistro used to be a poluar hang out for Lord of the Rings actors.  Its the place where I have celebrated many birthdays and anniversaries.  The food is just delicious every time.
I have never been a miss when ordering any of their dishes for dinner.  They are also a popular brunch spot in Wellington so its worth checking them out.
View this post on Instagram
Shepherd's is where I like to go for food that is a bit different.  Its exceptional and fun dining down Eva Street – a cool little alcove off of Ghuznee Street.
They have recently renovated the restaurant and updated the menu.  As always it is fresh, seasonal produce from New Zealand.
Dragon Fly – Asian dining on Courtney Place
View this post on Instagram
Dragon Fly is an old staple in Wellington.  That doesn't mean the menu is stale as they are constantly updating it.  From Duck spring rolls to pork and prawn noodles there are so many yummy things on the menu here.
Dragon Fly is also a cool place to go for a cocktail.  They have an outdoor courtyard down the back and they also serve up great cocktails.  Once you are inside this place its unbelievable just how big it is yet the decor and setting is quite intimate.
Hummingbird – multi – award winning eatery and bar
View this post on Instagram
Hummingbird is one of the first restaurants I visited in Wellington when I first moved here.  Its been around since 2000 and then renovated in 2012.  It has a great Courtney Place location making it perfect for a drink or dinner before a show.
This is classic food done well in Wellington.
Havana Bar – award winning cocktail bar & restaurant
View this post on Instagram
Everyone I know who eats here raves about it and I agree.  Havana Bar serves modern tapas.  They are situated in historic and colorful cottages down a cute street in Wellington.
Havana Bar is great for entertainment as well as they have live music or a DJ three nights a week.
View this post on Instagram
You're in Wellington and wanting a hardy meal that will warm your insides from the cold, windy night and where do you go?  My suggestion is to the Tasting Room for the beef wellington.
It is a very relaxing place for a meal or even a nice glass of New Zealand Sauvingnon Blanc.
Whitefish -One of the best Wellington waterfront restaurants specialising in seafood
One of the best Wellington waterfront restaurants and what's better than a Wellington restaurant with a view?  Enjoy fine dining at this Wellington Restaurant which has won several awards for their fresh, seasonal food.
If you're wondering where to get a degustation meal in Wellington, look no further.
They specialise in seafood as you can see in their 5 course degustation menu.  Starting with smoked kahawai for the first course and then moving onto rock lobster for example.  Each course is delicious and they almost get better as you go through the menu.
Monte Cervino – A new restaurants Wellington
View this post on Instagram
This bar and restaurant is one of the new kids on the block and worth mentioning as a great choice to eat at in Wellington.  Serving up Italian food with an New Zealand influence.
Lots of pizza and pasta options along with anti pasta and steak.
Flamingo Joe's – New Restaurant in Wellington
The newest addition to Wellington Restaurants is Flamingo Joe's.  This place has the coolest decor in town.  Bright pink flamingos against a blue background with a cool bar in the middle.  This place is an instagrammers dream!
I ordered the Poke bowl when I went and my friend got the blackened chicken.  Both were delicious and the prices here are very reasonable.  I also really enjoy the friendly vibe here.
Conclusion – Wellington Restaurants
Wellington is redefining fine dining.  In New Zealand we have some of the best coffee, fine wines, a growing craft beer scene and a speciality market for things like fine peanut butter by Fix and Fogg.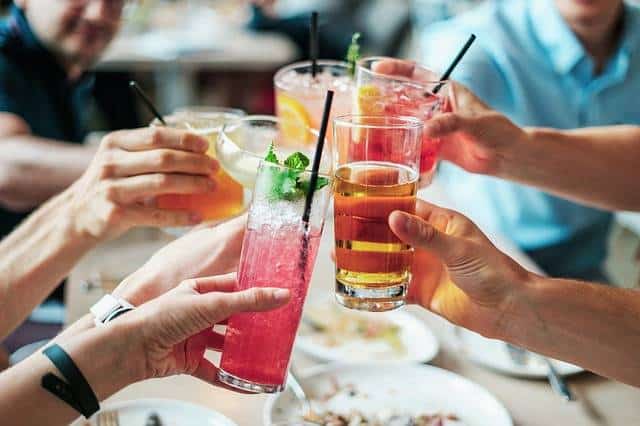 This list is just the start of great places to eat.  I could write a whole guide to eating in the Eastern Suburbs of Wellington or Petone but I wanted to focus first on the best Wellington Restaurants.
If you are in Wellington in August there is a festival each year called Wellington on a Plate.  WOAP is not your typical food festival.  Wellington restaurants participate each year in WOAP by having exclusive set menus, burgers, cocktails and even pop ups around the city.
This is a great way for people to get out in the winter and try some amazing food and a really great value.  I always try to go and have different burgers at different places.  Some of the restaurants in this list have won awards for their burgers.  I really wanted to include the best of the best here.
Sharing is Caring!  Feel free to pin this article to save for later.
Continue Reading:
Recent Posts