The Perfect 2 Day Osaka Itinerary
This 2 day Osaka Itinerary was put together when I lived in Japan and I made it a goal to visit as much of country as possible.  Everyone has heard of the most popular cities of Tokyo, Kyoto but to me Osaka is the real star of Japan.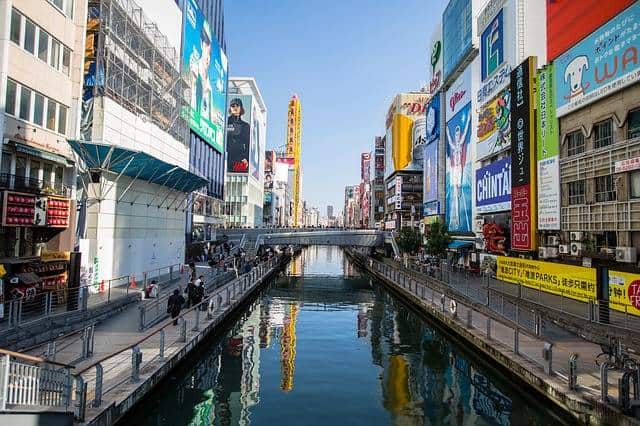 Whether you have one day or two days in Osaka you will have a wonderful experience.  Even though Osaka is smaller than Tokyo it has a lot to offer and is a great stopover on your way to Kyoto.  
Osaka is the third largest city in Japan and is known as a foodie paradise.  That's why I've included lots of places to eat in this two day itinerary Osaka.
Getting connected in Japan is easy.  Check out this Japan pocket wifi so you can stay connected while on your trip to Japan.  I love how easy it is to use and how quick the wifi is to use.
Check out my posts on a 10 day Japan Itinerary, Where to Stay in Osaka, and where to check out Osaka Nightlife.
Things to know about visiting Osaka
Kansai International Airport
Kansai International Airport is located 37 kilometers from Osaka and is the international airport in town but there are a few domestic flights that leave from this airport.  Don't confuse Kansai with Osaka International Airport – which isn't actually an international airport despite its name it is the domestic airport.
Best way to get from the Airport to the city
There are several ways to get into town from the airport.  You can go via train, bus or limousine.
One option is to take the Nankai Rapi:t airport train.  This is best for those without a JR Pass.  Nankai Rapi:t airport express train (Y1130, 45 minutes) to Namba Station.  From there you can take the Osaka Loop Line and get to your final destination.
Another option for those with a JR pass is the JR Haruka airport express.  JR Haruka airport express train to Tennoji (Y1710, 35 minutes) or Shin-Osaka (Y2330, 50 minutes).
You could also take a taxi from the airport but be warned the fare will be around $100 USD.
Eating is one of the best activities in Osaka
Osaka is known as the Nation's Kitchen.  While in Osaka you need to try everything!  Osaka is famous for its food and taking a food tour is a must.  I took an Osaka Nightlife Tour when I was there and it was one of the best things I did while in Osaka.  I also recommend a market tour so you can see the street food in the markets.
Get a SIM card or a Pocket Wifi to stay connected
I usually pick up a SIM card when I visit a new country.  You can order your Japanese SIM card ahead of time and have it shipped to your home which is really convenient.  If your phone is locked I recommend a Japan pocket wifi which allows you to connect to wifi around Japan.
Where to stay in Osaka
The best areas to stay in Osaka are Kita, Minami, Honmachi.  They are the best locations for site seeing.
Mitsui Garden Hotel Osaka Premier – 5-minute walk from Higobashi this hotel has a Michelin Guide.  he hotel features chic guest rooms, free Wi-Fi and large public baths on the top floor. Free pick-up shuttles are offered from JR Osaka Station, a 7-minute drive away.
Hiyori Hotel Osaka Namba Station – Hotel Osaka Namba Station is set 200 m from Nankai Namba Station which is perfect if you are coming from the airport on one of the airport express trains.  At the hotel, rooms have a desk and a flat-screen TV. With a private bathroom fitted with a shower and a hairdryer, rooms at Hiyori Hotel Osaka Namba Station also feature free WiFi.
HOTEL THE FLAG Shinsaibashi – this hotel is located in central Osaka, 600 m from Dotonbori River.  This is a very affordable hotel in a great location.  The hotel offers a 24-hour front desk with multi-lingual staff. Free WiFi is available at the hotel.   It also includes breakfast.
Hotel Vischio Osaka by Granvia – this hotel is ideally located in the Osaka Station.  The property has a restaurant, a 24-hour front desk and luggage storage space, along with free WiFi throughout the property. Private parking is available on site.  Buffet and Italian breakfast options are available every morning at the hotel.
Day 1 of this 2 days Itinerary Osaka
Osaka Bay is a great place to start on your first day and it is best known for hosting Universal Studios Japan, the American theme park, and Tempozan which includes the Aquarium, the Ferris wheel, and lots of shopping and dining options.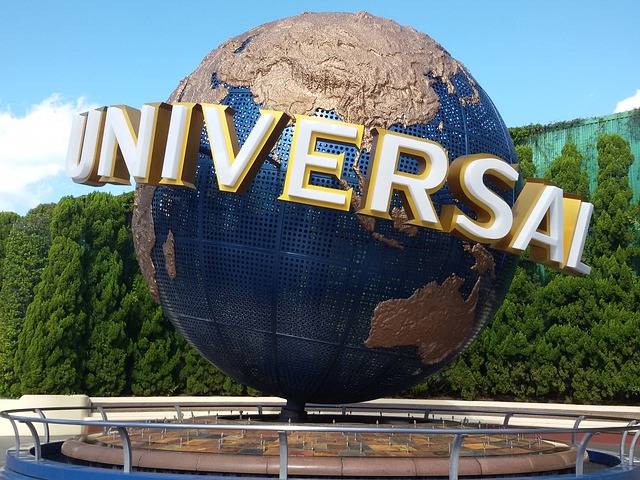 Morning – Start with a trip to the Osaka Bay and visit the Aquarium.
The Aquarium, also known as Kaiyukan, is one of the largest aquariums in Japan and the premier attraction in Osaka.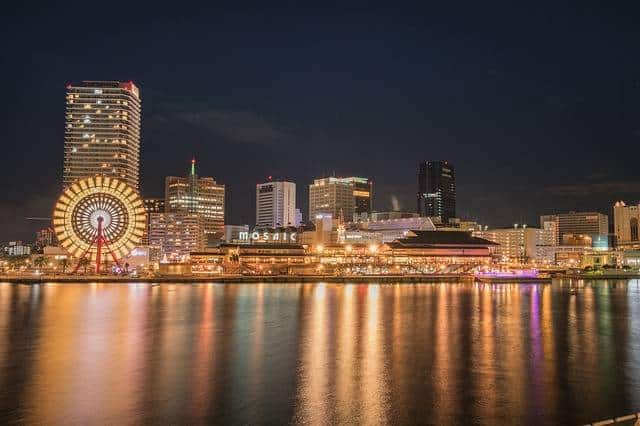 Labeled one of the best aquariums in the world, the aquarium has enormous tanks that hold everything from whale sharks to manta rays even tiger sharks and of course tons of fish.
The Aquarium is pricey at Y2,300 for adults and Y1,200 for kids but it is a great day out especially if it is raining.  You can buy your tickets here.
The Tempozan Ferris Wheel is 112 meters high.  If you decide to ride on the Ferris wheel you will get incredible views of the city, especially at night.  It costs Y800 per person to ride the Ferris wheel.
Lunch Tempozan Marketplace
By now you've probably worked up an appetite from walking around. Head to Tempozan Marketplace, which is located between Osaka Aquarium Kaiyukan and the Tempozan Ferris Wheel. You'll find cheap street food stalls and a variety of Japanese and Western options in the food court or you can take a street food tour through Osaka which I highly recommend.
If you are looking for western food, I can recommend Kuma Kafe for pizza or burgers.  Kuma means bear in Japanese and the owner is serving up delicious food if you are not interested in having Japanese food for one meal.
Nearest Station: Osakako
4-4-15 Chikko, Minato-ku Closed Monday and Tuesday.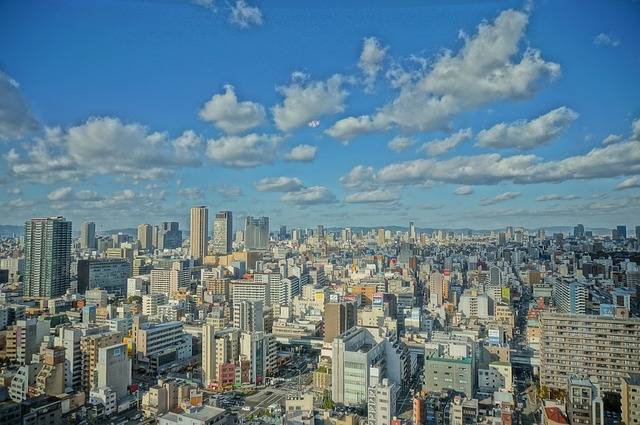 Afternoon – Banraku Puppet Theatre
Attend a traditional Japanese puppet theatre – known as a banraku.  Banraku dates back to the 1600s and largest puppets are controlled by puppeteers to tell the folk lore and stories from their history.
It is a rare art form and something I also saw in Vietnam.  It is well worth a visit and you can buy tickets the same day for 500 yen.  The shows last two hours and are very interesting to watch.  You can also get an audio guide in English to follow along.
Afternoon – Go Karting around Osaka
Yes this is real.  You can actually take a go kart tour around Osaka!  How cool!
Akiba Kart is a once in a lifetime experience driving a go kart around Osaka to see all of the sites.  You can dress up in a costume and drive around Osaka and see all of the beautiful scenery.
This is really one of those cool, unique things to do in Osaka in 2 days.  I know two days in Osaka is not a lot of time but I would put this activity high on my list.
Afternoon – Namba Yasaka Shrine
Namba Yasaka Shine is a secret shine that sums up Osaka.  It is a lion shaped face that you can walk into and it is said to take away all the evil spirits and leave you with good luck.  I think the placement in this area makes it quite a quirky thing to visit.
Nearest Station – Nankai station and then an 8 minute walk from there.  Free admission
Dinner – Try Okonomiyaki A Japanese Pancake
While in Osaka you must try a Japanese style Pizza.  Okonomiyaki is a savory pancake with cabbage, meat and savory toppings. Its traditionally a snack food but it is plenty filling for dinner.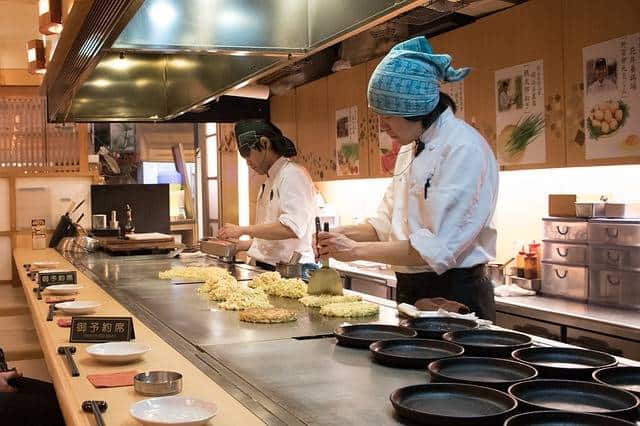 Okonomiyaki Chigusa is located at 4 Chome-11-18 Tenjinbashi, Kita Ward
If you are looking for a something a bit different I would recommend going to Yakumido for a Japanese Curry.  It is a small place that packs a punch.
You need to go and try the curry!  Yakumido is located at 2-2-10 Haginochaya, Nishinari-ku.  Open daily for lunch from 11.30-2.30 and dinner from 5-8 pm.
Day 2 – Osaka Itinerary
Morning – visit the Osaka Castle
Osaka Castle dates back to 1583 and took over 100,000 workers to build the castle.  The castle was destroyed several times in the 1500 and 1600 and then rebuilt in 1931.  It still is an impressive sight to see.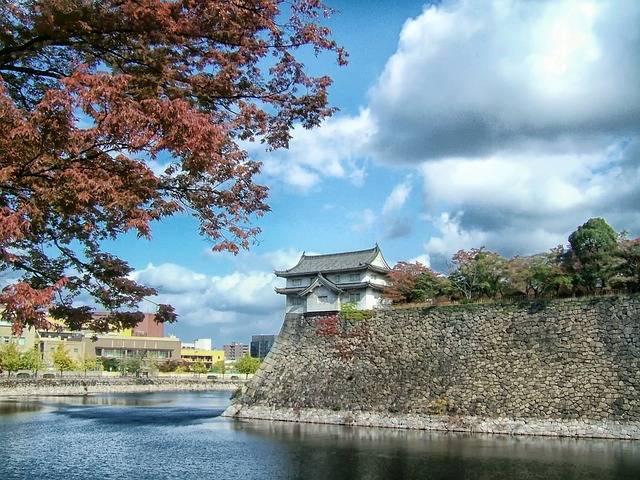 The Castle Tower is completely new and even has an elevator in it.  You can go to the top for great views of the city.
The Castle is completely surrounded by stone walls and a moat and gate.  The Nishinomaru Garden has 600 cherry trees that are stunning when they are in full bloom and also a tea house.  The lush garden offers beautiful views of the castle.  The gardens do require an additional admission fee.
Osaka Castle 9 am – 5 pm, 600 yen entrance fee to the castle
Lunch – Sushi Making Course
I always like to take a cooking course when I am in a new city so when I found out I could learn how to make sushi I signed up right away.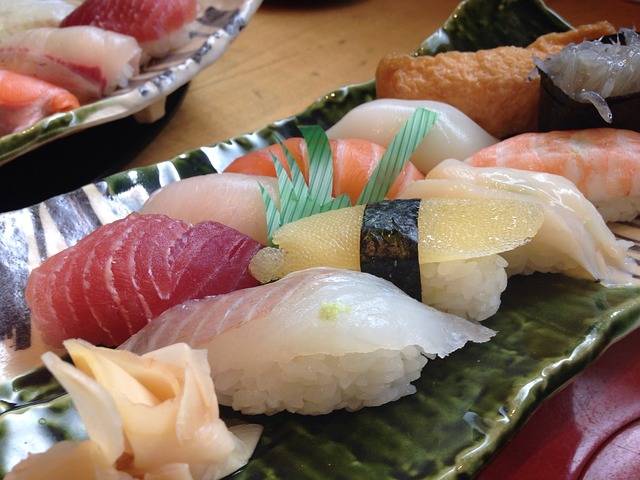 Having lived in Japan I had eaten some of the best sushi I've ever had so I wanted to take a small piece of this away with me.
In this Japanese Cooking class you will visit a Japanese home and learn to make sushi and a few other dishes in a relaxed atmosphere in a home kitchen.
Wahoku is a traditional Japanese cuisine and during your time with xx you will learn the customs and history around each dish.
Classes last between 2-3 hours and cost on average Y7,500. Www.washoku-hc.com Machiko will meet you at Sakaisujihommachi station.
Afternoon – Osaka Wonder Bus and Cruise
Osaka's Wonder Bus and Cruise is a fabulous deal for anyone who wants to be taken around for the day to see the site and to also cruise down the Dotonbori River.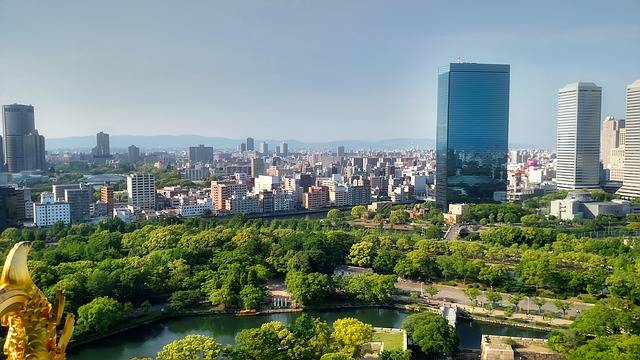 This tour takes you to 14 different sites including the Osaka Castle and more.  You will drive around town in an open air bus with free wifi – perfect for your sore feet.
A one day pass costs $25 USD and is valid for 24 hours.  This hits all of the major Osaka attractions in one day.
Dinner – Ramen at Gunjou in the Kita District
Ramen is one of those essential Japanese dishes that you must try.  A rich bowl of broth, filled with noodles and topped with meat and other tidbits.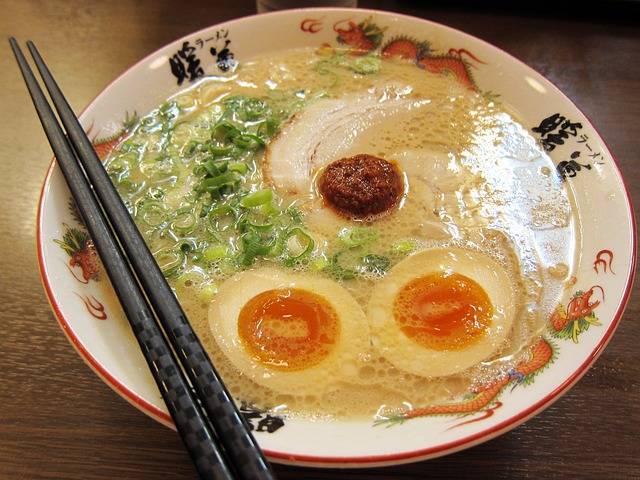 Gunjou is a bit tricky to find at first but definitely worth it.  It is a short walk from Tenjinbashisuji Shopping Street down Renga Street.  Make sure to look for the red and white sign and go early to beat the crowds.
Its one of the best ramen in Osaka.
Evening – Visit a local Sake Bar
Sake is a traditional rice wine in Japan also known as Nihonshu.  Its the most famous liquor from Japan.  Sake is the Japanese word for liquor and is known as Nihonshu in Japan.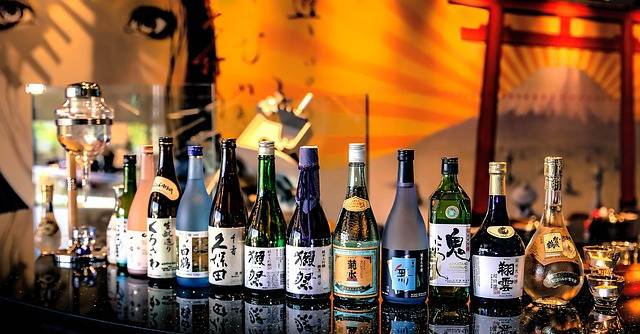 Sake Bar M300 is a good choice if you would just like to try sake.  Its located on the Dotonbori River and is a local shot bar.  You can try sake starting from 300 yen (less than $3USD).
If you are serious about trying sake there are several all you can drink sake bars where you can try different kinds.  Kura bar in Umeda allows you to try different types of sake for 3000 yen (less than $30USD).
Conclusion – What to do in Osaka in two days
This itinerary covers what to see in Osaka in 2 days but honestly I could spend a week there just eating.
If you have an extra day in Osaka or you want to spend an afternoon exploring Kyoto check out this tour.  Kyoto is an amazing place to visit.
I love the vibe of Osaka, and even checking out the old neighborhood of Hozenji Yokocho is a cool activity where you can walk around and look at the old buildings.  Check out the Temple here and visit the courtyard to see the moss covered Buddha.
You might have thought I was kidding about spending a week eating in Osaka but I'm not.  I encourage you to check out as many places as you can, try street food and snacks.  Even try things in the vending machines if you have no idea what they are but want to experiment.
Lastly, there are cool if not odd places to visit like the ramen museum.  Check out how far two minute noodles have come along!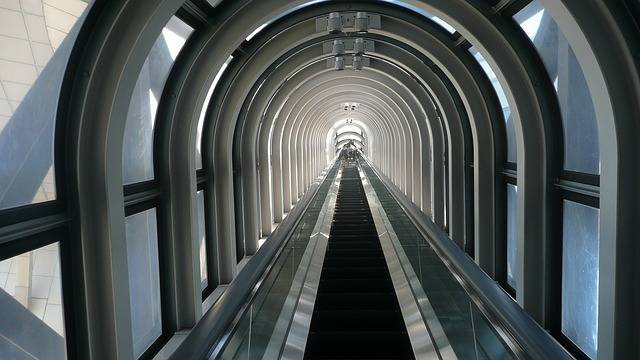 My final suggestion for the 2 day Osaka itinerary is to go to the top of the Umeda Building for gorgeous views of the city.
Now over to you.  Have I missed anything in the Osaka 2 day Itinerary?  What would you add to the list?
Sharing is caring.  Pin this to save for later.
Recent Posts