Where to Stay in Osaka – Guide from a Local
Wondering where is the best place to stay in Osaka? I used to live in Japan and visiting Osaka was one of my favorite things to do. I have visited so many times and stayed in different areas. Below I have outlined where to stay in Osaka for different types of trips.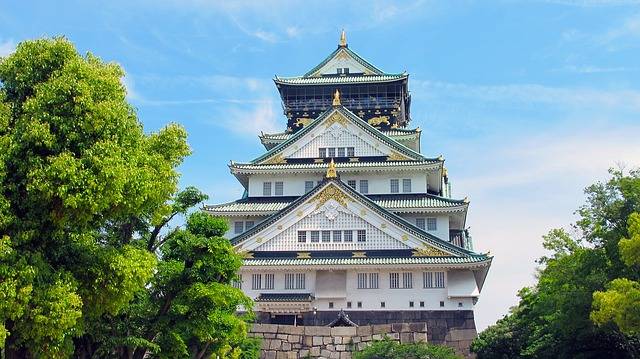 Osaka should be part of the perfect one week in Japan Itinerary. You can also check out my Osaka Itinerary for more info on what to do in Osaka.
Overview – Where to Stay in Osaka
Best neighborhood to stay in Osaka – Honmachi
Where to stay in Osaka first time – Kits also known as Umeda
Best area to stay in Osaka for nightlife – Minami
Coolest place to stay in Osaka – Osaka Castle
Best neighbourhood in Osaka for families – Osaka Bay
Where to stay in Osaka: Honmachi or Central Osaka
Honmachi is the best neighbourhood to stay in Osaka. Its a good place to stay in Osaka. Its also the most convenient place to stay in Osaka and the best place to stay in Osaka.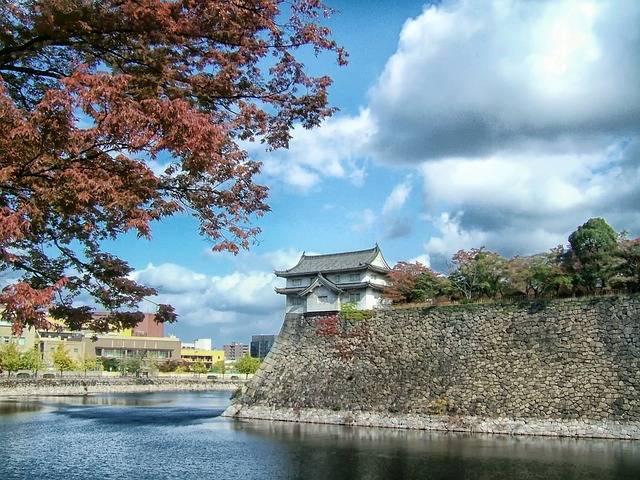 TLDR : Best Hotels in Osaka Japan

Mitsui Garden Hotel Osaka Premier – 5-minute walk from Higobashi this hotel has a Michelin Guide.  The hotel features chic guest rooms, free Wi-Fi and large public baths on the top floor. Free pick-up shuttles are offered from JR Osaka Station, a 7-minute drive away.
Hiyori Hotel Osaka Namba Station – Hotel Osaka Namba Station is set 200 m from Nankai Namba Station which is perfect if you are coming from the airport on one of the airport express trains. At the hotel, rooms have a desk and a flat-screen TV. With a private bathroom fitted with a shower and a hairdryer, rooms at Hiyori Hotel Osaka Namba Station also feature free WiFi.
HOTEL THE FLAG Shinsaibashi – this hotel is located in central Osaka, 600 m from Dotonbori River. This is a very affordable hotel in a great location. The hotel offers a 24-hour front desk with multi-lingual staff. Free WiFi is available at the hotel. It also includes breakfast.
Hotel Vischio Osaka by Granvia – this hotel is ideally located in the Osaka Station.  The property has a restaurant, a 24-hour front desk and luggage storage space, along with free WiFi throughout the property. Private parking is available on site.  Buffet and Italian breakfast options are available every morning at the hotel.

The Best Accommodation – Osaka Japan Hotels

Honmachi – Central Osaka – The Best Place to stay in Osaka

Honmachi is one of the most convenient places to stay in Central Osaka. It is located between the major hubs of Kita and Minami and it is packed with priced mid-range hotels. Honmachi is known to be an office district and you can see a lot of good restaurants in the area.

The Miyako Osaka Marriott Hotel is one of the excellent hotels that you can find in Central Osaka. It is located on the high floors of Abeno Harukas building and has direct access to Tennoji Station.

Their spacious and air conditioned rooms feature free WiFi, coffee machine, electric kettle, and a minibar. There is also an ironing facility, safety deposit box, and an en suite bathroom. And if you are a fitness enthusiast, you can workout at their fitness center.

And if you stay in one of their luxurious rooms, you will get to enjoy a panoramic view point on the 58th floor of the building. But all rooms will give you a stunning view of Central Osaka.

And you don't need to go out of the building to dine because there is an on-site restaurant located in the 57th floor that offers Japanese and Western meals, and as well as Teppanyaki grill dishes. A buffet restaurant is also available on the 19th floor that features a bright open kitchen.
Hotel Noum Osaka is an elegant and stylish hotel situated in Dotonbori district. It boasts of its 50 soundproof rooms that strike a perfect balance between comfort and style. And it has a quick access to the nearest Itami airport which is just a 20 minute drive from the hotel.

The guest rooms offer shared bathrooms as well as central heating to keep you cozy and warm during cold nights. There is also a restaurant that offers local Japanese dishes that you can try. But you can also explore the area near the hotel and you can find other dining options such as New York Chicken Grill Temmabashi Honten or RJ Cafe.

You can see a lot of amazing things near the hotel. The Monument of Kajimaya Head House is just a 20 minute walk from the hotel as well as the Bunrakuza Remains Monument.

What to do in Honmachi:

– You can go to Utsubo-koen Park which is just located at a short walk northwest of Honamchi subway station where it has a nice playground where kids can play and wander around. It is a good place to have a picnic with friends and family or check out the Cherry Blossoms.

– And for a good place to eat, you can try Jibundoki for a brilliant and creative okonomiyaki and some other dishes that are cooked on an iron griddle or teppan. It is just a short walk southwest of Honmachi Station and you will easily locate this restaurant because the name is written in English.
Kita – also known as Umeda

The Kita district is one of Osaka's two main city centers. Kita offers a lot of shopping, dining, lodging, and entertainment options, as well as several department stores where you can shop and an expansive network of underground shopping malls ready for you to explore.
The Conrad Osaka hotel boasts of its stunning views of Osaka City and offers luxurious rooms in modern decor. From the hotel, you will be easily connected to West Japan's largest city where shops, offices, restaurants and art museums where you can immerse and experience the local food and culture.

The Conrad Osaka is situated at the top floors of the Nakanoshima Festival West Tower. The hotel is conveniently connected to Higobashi and Watanabebashi Stations where you can board train going to the different attractions, Osaka and Kansai International Airports.

The rooms offers floor-to-ceiling windows with an incredible view of the water, a control panel for lighting adjustment, and a temperature controller. They also have an Executive Lounge access where you can choose an executive room or a suite room with more luxurious access during your stay.
This modern luxury hotel located at Umeda district features an urban design with 18th century British style accommodations that will make you experience the subtle beauty of Japanese details and Osaka's centuries-old history blends.

The spacious rooms at Ritz-Carlton are all located on the 24th floor and above and it offers a stunning view of varying heights. And for guests who wants to have an elevated experience at this hotel, may avail of the The Club Lounge at the Ritz-Carlton where you will experience exceptional benefits and personalized services such as personalized check-in and check-out service, complimentary limousine drop-off, and a lot more.

The hotel is conveniently located to JR Osaka Station and Nishi- Umeda Subway Station where you can ride and explore other places near the hotel. You can explore the lively Namba and Dotonbori area which is just a 7-minute subway drive.
The InterContinental Osaka is a glamorous hotel located close to the city's main sights where it offers a magnificent panoramic view. Whether you want to have a staycation, business meeting, or wedding, Intercontinental Osaka has so much to offer.

This 5 star hotel has spacious air-conditioned rooms that feature a flat-screen satellite TV, safety deposit box, and a large work desk area. Guests can also unwind and have some drinks at the minibar while listening to your favorite tunes using the iPod docking station. Their en-suite bathrooms are complete with free bath amenities such as slippers, bathrobes, and tooth brush sets.

They also have a 24 hour fitness center, or take a dip at the indoor swimming pool.
This 5 star accommodation located in the most colorful and captivating cities in the far east will give you a fascinating view of cityscapes or the meandering Okawa River.

The Imperial Hotel Osaka is situated along the Okawa River which is known for its beautiful Cherry Blossoms. This hotel features chic decor and a relaxing ambience of each of their spacious rooms.
Each room comes with a satellite LCD TV where you can watch your fave TV shows, a fridge, minibar, and a wide work desk. The en suite bathroom has a bathtub where you can relax after a long day of exploring the beautiful Osaka.

And while you are staying in this fabulous hotel, you can workout at the fitness club and swimming pool or rejuvenate your body and soul at their massage treatments in the room or at the on-site salon.

You won't have a problem exploring the areas of Osaka because both Osaka Tenmangu and Ougimachi subway stations are just a 10 minute walk from the hotel. You can go to Japan Mint which is a good spot for Cherry Blossom viewing.

What to do In Kita – Umeda:

– Umeda Sky Building is a skyscraper or observation deck and it is one of the tallest and most impressive buildings in Osaka. The views are very great, especially in the evening. It is just a 10 minutes' walk from the central north gate of JR Osaka Station.

– If you are looking for a budget friendly restos in Umeda, you can go to Shin-Umeda Shokudogai. This is the cheapest restaurant complex to eat in Central Osaka. When you are coming out of Hankyu Umeda Station, just go down the escalators and to the right, there you will find this place.
Minami – Where to stay in Namba also known as Minami

Minami is one of Osaka's two major city centers and is known for entertainment districts and abundant dining and shopping choices. This district is accessible to tourists and even locals because it is served by three trains companies and three subway lines and a highway bus terminal.

This district is regarded as a world of neon lights, colorful people, and some of the best food in the world. In fact, Dotonbori, one of Osaka's most famous tourist destinations is just parallel to the Namba district where you can take a picture at the famous Glico Running sign and Kani Doraku crab sign. This is a great place for Osaka Nightlife.
Hotel Sobial Namba Daikokucho is one of the simplest hotels that you can find in Namba. It is well set in the Shinsaibashi, Namba district of Osaka. Among the facilities of this hotel are a restaurant, a 24-hour front desk, free WiFi, and a shared lounge. There is also buffet breakfast available daily so you don't need to leave the hotel to look for a place to eat.

But if you like to explore more of Namba district, Shinsekai Market street is just 1.1 km away from the hotel, or you can go to Liberty Osaka Museum, Naniwa Park and Motomachinaka Park.
Citadines Namba Osaka is not your ordinary accommodation in Namba district. This serviced residence offers a modern apartment-hotel that is surrounded by shops and restaurants providing guests with convenience.

This 313-apartment residence is designed for on-the-go travelers who are looking for a modern yet functional design. You can choose from their various types of units such as Studio, Studio Executive, One-bedroom, and a lot more.
Their one-bedroom units provide enough space ideal for business and leisure stay. While all the apartment type units are well-appointed with up-to-date amenities such as TV, en-suite bathroom, and air-conditioning.

Among the popular tourist destinations near Citadines are Nipponbashi Catholic Church, Nipponbashi Park, and Komyo-ji temple.
Number One Inn in Osaka is one of the many traditional inns that you can find in the area.
The rooms are in a Ryokan accommodation type that features air-conditioning, microwave, fridge, kettle, bidet, hairdryer, and a small desk where you can work in case you need to send an important email to your boss.
There is also a private bathroom fitted with a shower and free basic toiletries, and it boasts of its high-speed WiFi.

And if you wanna go check out other places in Namba, there is a nearby Kohzenji Temple or Masui Shimizu. But if you want something more adventurous, you can check out Kiyomizuzaka Slope, Aizenzaka Slope, or Tamade No Waterfall.
This luxury casual hotel located in "central city Namba" offers 3 various types of accommodation that you can choose from. All spacious rooms are fitted with a flat-screen TV, private bathroom with free toiletries, and WiFi. There are rooms that are suitable for trip with friends, family, or a trip with two families.

Guests can also enjoy and have a sip of drink at their on-site bar. And the breakfast serves with numerous choices and make sure not to miss it! The hotel also offers bike hire if you want to explore Namba district. But you can also ride the train which will only take you 15 minutes from Shin-Osaka, or 10 minutes from Umeda.

What to do in Minami (Namba):

Dotonbori is near Minami where it is best seen at night and it is open 24 hours. It is a popular shopping and entertainment district where it is lit by hundreds of neon lights and mechanized signs. Here you can find the famous Glico Running Man sign and Kani Doraku crab sign.

Ajinoya is a great restaurant in Minami that is popular for being an okonomiyaki specialist. It's friendly, fast, and okonomiyaki is very rich and delicious. But if you like to try Japanese curry and rice, you can try at Shinsaibashi Madras 5.
Shin – Osaka

The Shin-Osaka Area is the bullet train stop where most travelers from other parts of Japan enter Osaka. Basically, Shin-Osaka is just a transport hub. Although there is nothing much to do in the area, you can find a lot of good restaurants and hotels here.
Residential Hotel Hare offers a condominium-style residential hotel for travelers who wish to experience living in Japan. You get to experience the local lifestyle by providing relaxing spaces to be enjoyed by you and your friends or family.

You can choose from 7 types of room that vary in size and design and bask in the fusion of convenience and comfort of Japanese design during your stay in the hotel.
Each room is equipped with a flat-screen TV, desk, private bathroom with free toiletries. There is a common area located on the 1st floor of the hotel with a kitchen, table, and sofa. Complimentary coffee, juice, and beverages are also provided for all guests.

You can open the windows and enjoy the relaxing view of the terrace on a nice day with their Japanese Garden-style Terrace. But if you want to explore more of Shin-Osaka, just take a 4 minute walk going to Shin-Osaka Station where it will take you to a lot of tourist spots in Japan.
Whether you are staying in Osaka for business or leisure, Oakwood Hotel & Apartments gives you the option and flexibility to play your stay the way you want it to be. Plus, it has an easy access to Osaka's city center and adjacent cities like Kyoto, Kobe, and Nara.

All guest rooms are fitted with a flat-screen TV with satellite channels, coffee machine, private bathroom with a bidet, free basic toiletries, hairdryer, and a wardrobe. Guests can also wash their clothes at the on-site launderettes. And for breakfast, every morning there is an available continental and buffet options that you can choose from.

The staff are very friendly and 24-hour front desk is available who can speak both English and Japanese.

Karaksa Hotel Grande will surely make your stay more comfortable with their world class facilities and services such as large hot baths and saunas where you can relax and unwind after a long day of exploring Japan. And for people who love to eat, you can dine at the 3rd floor restaurant named Gochisou-SUN that offers 40 different dishes that are served in the breakfast buffet.

Their diverse room lineup has breathtaking panoramic rooms and 160 connecting rooms. Their rooms are equipped with a TV, shower bath, wash area and toilet complete with basic toiletries. A 24-hour front desk is also available and a storage space, along with free WiFi throughout the property.

Since this hotel is ideally set in the Yodogawa Ward district of Osaka, you can explore a lot of gourmet food and tourist sites in the area where you can either walk or ride the train. Sounds very convenient, right?

What to do in Shin – Osaka:
– Although there is not much to do in Shin-Osaka, you will find a lot of good restaurants here ranging from cheap to expensive ones. And one of them is the Ramenuroko. It is a budget friendly ramen place in Shin-Osaka. It is just one stop south of Shin-Osaka Station, and a short walk northeast of Nishinakajima-minamigata Station on the Midosuji subway line. You have to try the Shio Ramen, it is a favorite among locals and tourists!
Osaka Castle – where to stay in Osaka

The Osaka Castle is one of the famous tourist destinations in Japan. It was originally built in 1583 on the former site of the Ishiyama Honganji Temple which had been destroyed thirteen years later. It was not until 1931 that the present castle tower was built. And now, the castle tower is entirely modern and it houses and informative museum of the castle's history and Toyotomi Hideyoshi.

The castle tower has now been surrounded by secondary citadels, gates, turrets, stone walls, and moats. There you can also find the Osaka Castle Park that is composed of 2 sq.m park with lots of green space, sport facilities and it is a popular spot during the Cherry Blossom season.
The USJ Hotel has opened recently and has been welcoming guests since January 31, 2020. It is ideally set in the Osaka Bay district of Osaka. It is very close to some of Osaka's famous destinations such as Foleo Osaka Dome City, Isakuri Shrine, and Tosa Inari Shrine.

The rooms are very spacious and clean. You can choose from their deluxe twin room that can fit up to 4 people, or their family room that contains 3 single beds and 2 sofa beds. Their most popular facilities are 24-hour front desk, free WiFi, and luggage storage.
KKR Hotel is a perfect Osaka lodging choice for your trip to Japan. It is just minutes away from Osaka International Peace Center, Osaka Castle, Osaka Museum of History, and Nishinomaru Garden.

You will make yourself feel at home in one of their 136 air-conditioned rooms that has a fridge, flat-screen TV, complimentary wired and wireless Internet access to keep you connected. The private bathrooms have a shower/tub combinations that also feature deep soaking bathtubs and complimentary toiletries.

And to complete it all, you can enjoy a great dining experience at their restaurant that serves buffet breakfasts daily from 7 AM to 9:30 AM for a fee. You can also find a snack in their coffee shop or cafe.
If you want to get the best view of the Osaka Castle, the Hotel New Otani Osaka is the perfect choice because it is just located right in front of Osaka Castle. Not only that, you will get the celebrity treatment with their world-class service and amenities. Guests can relax in the hot tub or sauna, or enjoy a massage treatment at a fee.

Their clean and spacious rooms feature large windows so you can enjoy the view of the Osaka Castle, LCD TV, comfortable beds and a minibar. And you can choose from their 16 types of rooms and suites.

And for your dining experience, New Otani Osaka's restaurant caters not only Japanese cuisine, but also a variety of French and international cuisine. Their Keyaki Restaurant serves grilled Teppanyaki dishes while having the best views of the city skyline and Osaka Castle.

What to do in Osaka Castle:

– Osaka Castle is one of the popular tourist destinations in Japan. To get there, the recommended approach is to go through Otemon gate at the park's southwestern corner. The closest station is Tanimachi Yonchome Station along the Tanimachi and Chuo subway lines.

The Castle Tower is open from 9 to 17:00.
Osaka Bay hotels in Osaka Japan

The Osaka Bay area hosts a lot of tourist attractions, such as museums, theme parks, observatories, and shopping centers which makes it a popular place among tourists around the world. Plus, it is home to two huge entertainment complexes: Universal Studios Japan, and Tempozan.
The Liber Hotel in Osaka offers 760 forms of accommodation and it is individually furnished with flat-screen TV, private bathrooms with slippers, toilet, electronic bidet, complimentary toiletries and hair dryers. There is also complimentary wireless internet access to keep you updated online.

A continental breakfast is available every morning and you don't need to worry if you have cravings in the wee hours because they have a 24-hour restaurant who serves dishes of local cuisine. And for your meal, you can choose between Finnegan's Bar & Grill, Park Side Grille, and Rex Cafe. The hotel has a garden with a terrace where you can enjoy the beautiful district of Osaka while sipping your coffee or tea.

The famous Universal Studios Japan is very accessible from the hotel which is 6.1 km away, while the Tempozan Ferris Wheel is just 6km away.
The Blend Inn is a studio in Osaka Bay area where it features only 7 rooms for guests to stay in. They offer rooms that have a kitchen, iron with ironing board, sofa, high ceiling, DVD player, and a bathroom with bathtub, shower, and hairdryer.

There is a shared kitchen and dining area where guests can eat their meal and interact with other guests. But you can also find nearby restaurants in the area and the property staff will be happy to assist you. There are bicycle rentals available for free for guests who wish to explore Osaka through cycling.

Universal Studios is just a 5 minute train ride from the hotel, just take the JR Osaka Station. The Namba Station and Glico Man Sign are just 10 minutes away by train if you wish to have your photo taken there.
If you are looking for a convenient place to go everywhere in Osaka, the Takuto Stay is an excellent choice. There is so much that this hotel can offer to its guests. Their units feature a fitted balcony, flat-screen TV, microwave, toaster, kettle, and a private bathroom with bath and free toiletries.

The hotel is very close to the famous Glico Man Sign and Tempozan Ferris Wheel where both adults and kids will truly enjoy.

What to do in Osaka Bay:

– If you love amusement parks or you brought your kids along with you, you can go to Universal Studios. It is an enormous American-style theme park where both adults and kids can enjoy. It's busy all year round so make sure to purchase your tickets ahead of time.

– For a great food street experience, you can go to Naniwa Kuishinbo Yokocho which is located inside the Tempozan Marketplace. There are a lot of small restaurants in the area selling usual Osaka specialties like okonomiyaki, tako-yaki, and kushikatsu.
Conclusion: hotels in Osaka Japan
This list of the best place to stay in Osaka will help you choose your Osaka accommodation with ease. Whether it is your first time in Osaka or you are visiting Disneyland for the day. Enjoy your time in Osaka.
Sharing is Caring! Pin this article to save for later.
Recent Posts