Planning a Trip to Japan? Tokyo Osaka Kyoto – 7 day Japan Itinerary
Are you planning a 7 day trip to Japan?  I've put together the best Japan itinerary 7 days blog with a bonus day for a Japan 8 day itinerary for your Japan Vacation.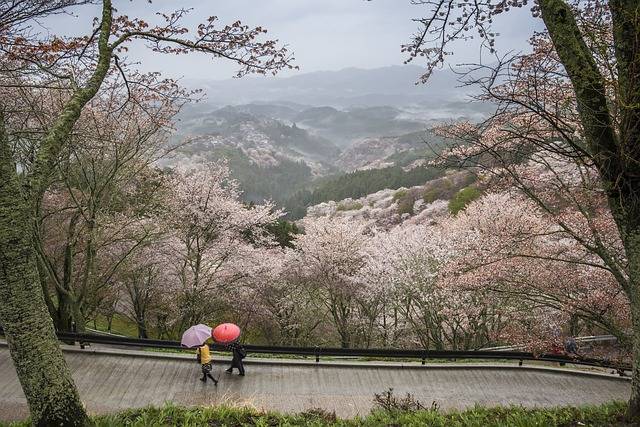 This may seem overwhelming but I have included everything you need for your Japan Vacation!  There are so many things to do in Japan for a week.
Are you planning a trip to Japan?  Here are the things To Know Before You Visit Japan
Japan is a fascinating culture with a perfect blend of new technology ahead of most of the world and traditions and temples which date back centuries, all surrounded by beautiful landscapes and world-class cuisine.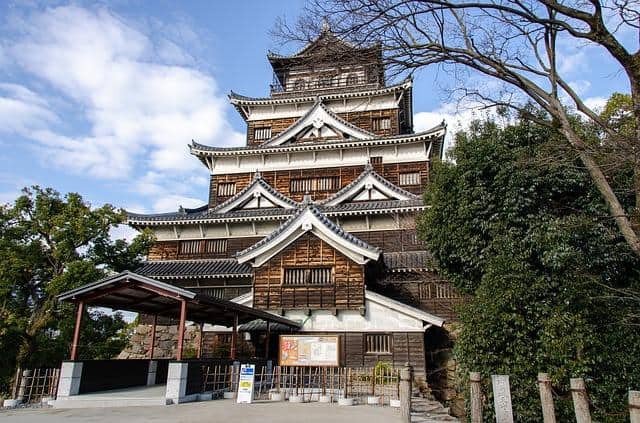 This mix of cultures and traditions comes with certain do's and don'ts, Japan is well known around the world for its organization, but this also comes with certain expectations and customs as with any other country.
In Japan, they love Americans and its culture, although unlike America it is not customary to tip and often the server will return they money thinking you made a mistake if you leave too much.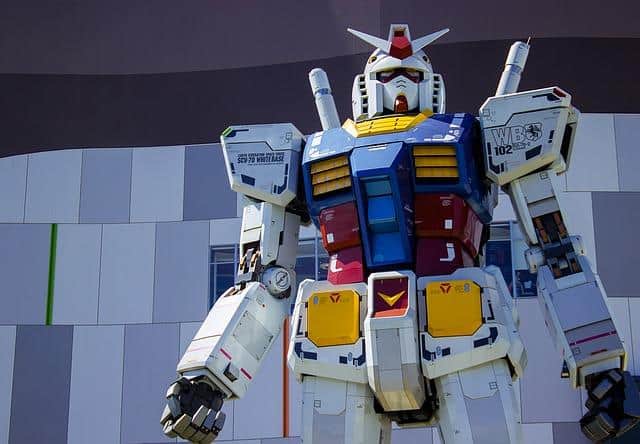 Japanese people are generally polite and they often watch the volume of their voices, in public areas you will usually only hear whispers or complete silence, the same with pointing, a big do not do in Japan, as well as taking photographs of people without their permission.
Everyone has stereotypes of Japan and what it would be like, but don't expect this to always be the case, in many places in Japan you will not find English translations of items (although many Japanese people speak English), as will you not find hibachi restaurants.
Beware that in Japan cash is king, few places will accept card payment so ensure you have enough cash.
Best Cities to Visit in Japan: Top Destinations in Japan
Japan is filled with beautiful destinations and wonderful things to visit and see. Each offering a unique experience and an insight into the countries culture and traditions. It is not possible to visit them all within seven days but if you return to Japan or have an extra day, these places are well worth a visit.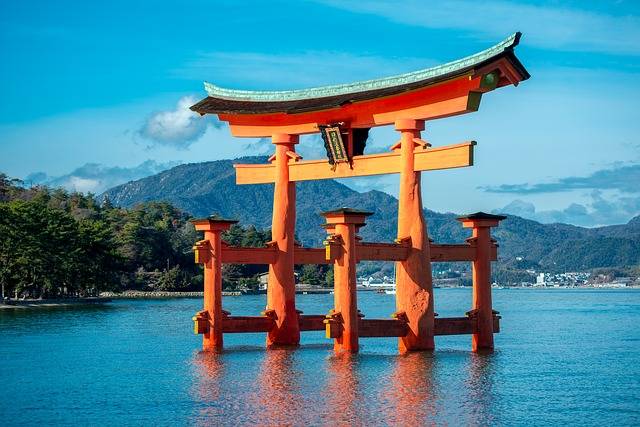 The three top cities to visit in Japan which you can visit in seven days are Tokyo, Kyoto, and Osaka. These other cities are worth visiting if time allows or you have an extra day in one of the main three cities and can take a day trip out of the city:
• Hiroshima
• Nagasaki
• Kobe
• Hakone
• Kamakura
• Nara
• Fukuoka
• Nozawa
• Okinawa
• Hokkaido
• Mt Fuji
• Yokohama
• Kawagoe City
• Kanazawa
• Nagoya
• Mayajima Island
What to do in Japan?  Here are the Top Things To Do In Japan
Japan has lots of things to see and do, the following things are a must-do for any trip to Japan.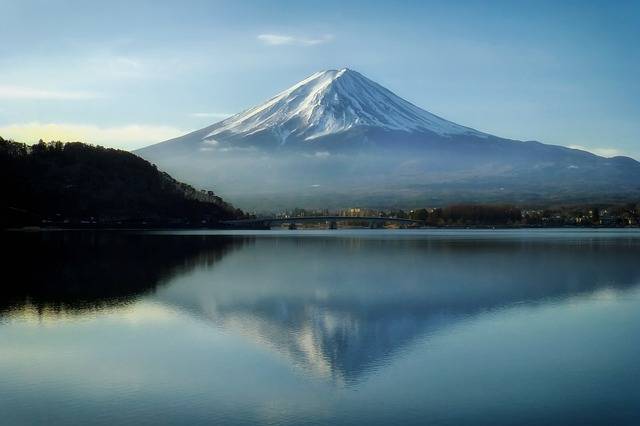 • Witness Mount Fuji
• Drink Japanese Sake
• Eat sushi and ramen
• Walk around Toys Fish Market in Toyko
• See cherry blossoms (spring between late March and May)
• See the temples in Kyoto
• Witness and people watch at Shibuya Crossing
• Relax in a traditional Japanese park
• Buy something from a vending machine
• See the tall bamboo at Arashiyama Bamboo Grove
• Walk through Fushimi Inari Shrine
• Go on a cycle or go-kart tour
• Visit Jigokudani Snow Monkey Park, Nagano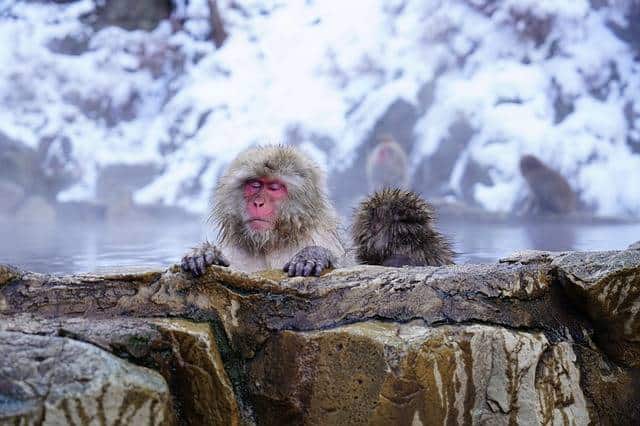 Have you thought of visiting Japan in the Winter?  Check out my blog post on Winter in Japan as there is so much to do there in the winter and lots of festivals.
Check out my post on What to buy in Japan – the best Japanese Souvenirs you'll want to check out.
How To Move Between Cities in Japan – Tokyo Kyoto Osaka
This itinerary includes moving between three Japanese cities – Tokyo, Kyoto, and Osaka.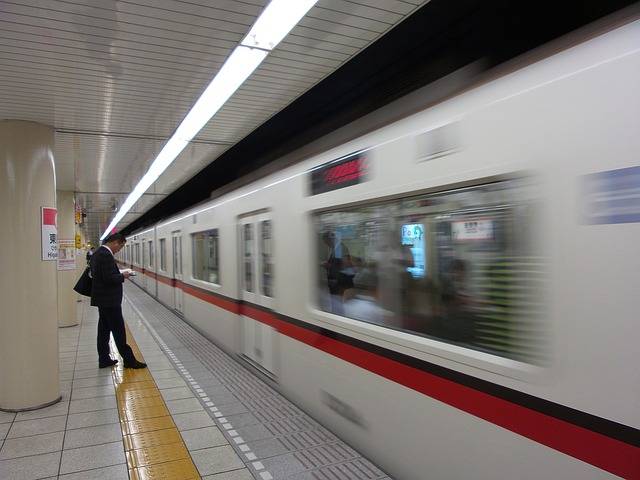 The easiest way to travel between these three and other cities in Japan is by train. The most cost-effective way to purchase train tickets is to purchase a Japan Rail Pass, which allows a given number of days travel (7, 14, or 21 days) on all JR trains, which include the high-speed Shinkansen bullet trains.
This pass has to be purchased before you arrive in Japan and it will be delivered to you to take with you. The cost of this train pass is an initial investment but if you take two trips between cities you have already saved yourself money.
This makes traveling around the country easy and worry-free, without having to purchase tickets for every individual train or journey between cities.
Japan 1 week Itinerary Overview – Japan Travel Blog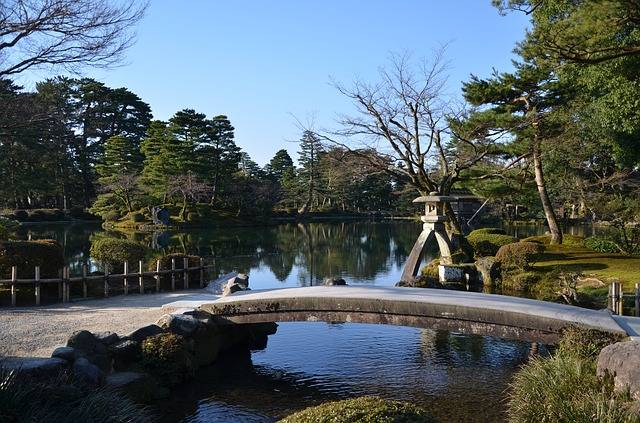 Day 1 – Arrive in Tokyo and visit the Fish Market and Harajuku
Day 2 – Visit the Tokyo National Museum, Eat Sushi, and Go Karting
Day 3 – Take a Day trip from Tokyo to Mount Fuji or spend 3 days in Tokyo
Day 4 – Visit Osaka and eat your heart out trying Okonomiyaki and street food and find the best place to stay in Osaka
Day 5 – Explore the Osaka Castle and cruise down the Dotonbori River before slurping some Ramen and checking out the Osaka Nightlife
Day 6 – Spend two days in Kyoto to see the Arashiyama Bamboo Grove and Fushimi Inari Shrine
Day 7 – Visit one of the 1600 Temples in Kyoto before heading back to Tokyo
Japan Itinerary 7 Days – 1 week in Japan
Day – 1 arrive in Tokyo
After you have arrived in Tokyo, it is time to start exploring. A great place to start is at the Toyosu Fish Market (used to be called Tsukiji Fish Market), where you can spend time exploring the largest wholesale fish market in the country and the world. With over 600 merchants in the market, there is plenty to see and purchase.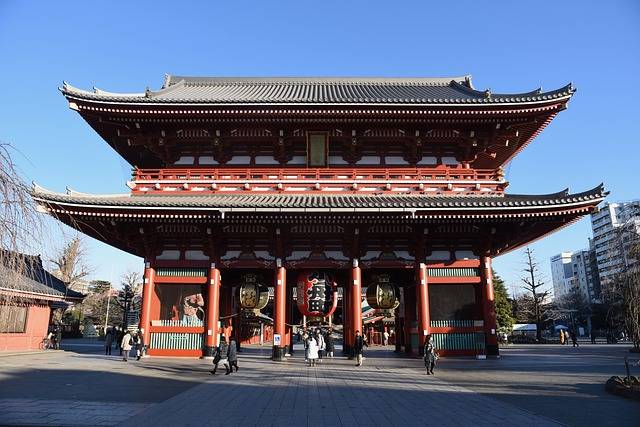 Another great place to visit on your first day in Tokyo is the Senso-ji Buddhist Temple, completed in 645 and is a great place to explore the temple and visit the shopping area with places to purchase souvenirs.
During your first day in the city a rest is required and what better place to do it than at the Shinjuku Gyoen National Garden with cherry blossoms in spring and a great place to just relax and walk around.
A great place to stop for lunch is at the Michelin-starred Tsuta, which serves some of the best ramen in the world, before making your way to the Imperial Palace to explore the residence of Japan's Imperial Family.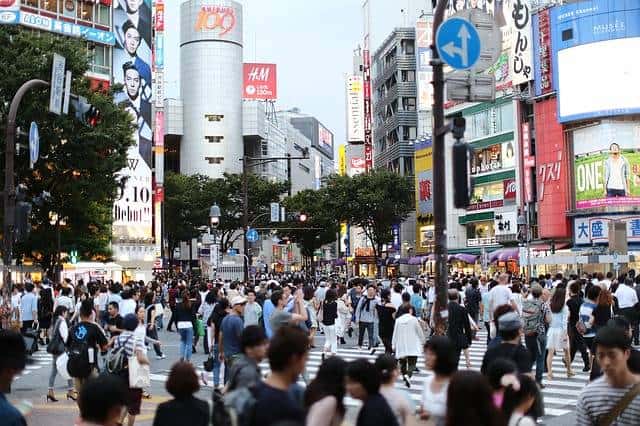 The Shibuya Crossing is one of Japan's most iconic images, as the world's busiest crossing it is a must visit for any trip to Tokyo. A great way to end your first day in Tokyo is by visiting the Robot Restaurant and show.
Day 2 – Tokyo
Day two in Tokyo is a great time to take a food tour, with delicious cuisine Japan, Harajuku is a great place to take a food tour with cultural snacks, creative pastries, unique sweets, and crazy lunches.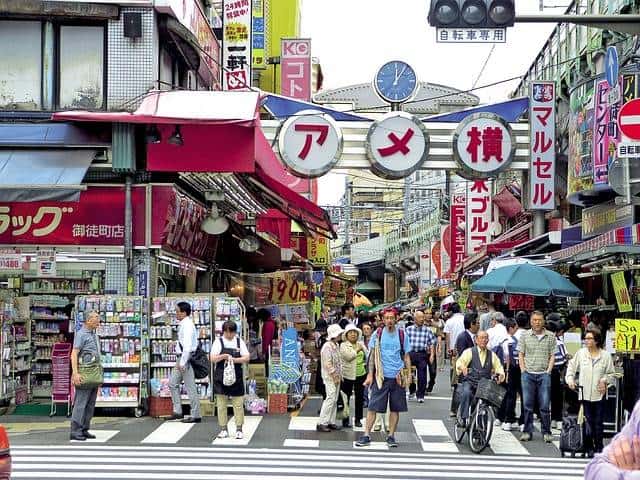 After a morning exploring Harajuku its time to relax at Yoyogi Park and walk around the lawns, ponds, and picnic spots. A great spot to stop for lunch is at the Cat Cafe Mocha, where you can have lunch or a drink while playing with the cats.
A nice place to visit in the afternoon of day two is the Tokyo National Museum, with over 110,000 individual pieces of art and archaeological artefacts. The museum is located within six buildings, with a variety of exhibits and galleries in a beautiful setting.
One of the craziest things to do in Tokyo is to go go-karting around the city, this bucket list experience is a unique and wonderful way to explore the city and have a lot of fun at the same time. For dinner on day two its time to try the countries most famous dish – Sushi.
Day 3 – Tokyo
On day three in Tokyo its time to venture to the north of the city to a town called Nikko, which is made up of a national park, the shrine of Toshogu, and the mausoleum of Tokugawa Leyasu. The national park is home to waterfalls, hot springs, lakes, hiking trails, and an abundance of wildlife. It's a great place to spend a relaxing morning within one of the natural areas in the city.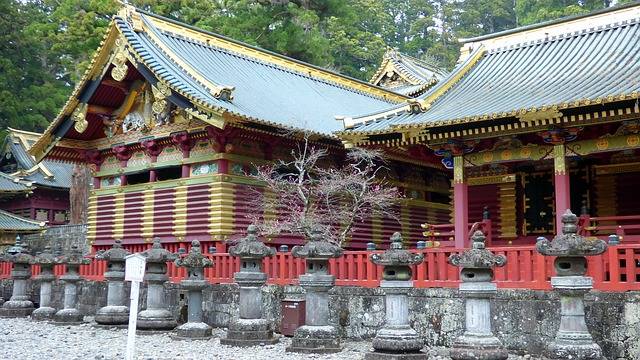 Japan has over 5.52 million vending machines which sell almost everything from drinks, fresh fruit, soup, t-shirts, coffee, and even fresh flowers. No trip to Japan is complete without purchasing something from a vending machine.
Once you have purchased a vending machine snack, a great place to venture is along Todoroki Valley, a one-kilometre-long walking trail through woodlands, over bridges, and past the Todoroki Fudo temple. Another great place surrounded by nature is Meguro Ward, a riverfront area alive with cherry blossoms in the spring and filled with cafes, restaurants, and just a nice place to relax.
Tokyo Tower stands at a high of 333 meters and is a symbol of Japan's post-war rebirth, no trip to Tokyo is complete without reaching the visitor's deck (150 meters high or 250 meters) and taking in the view over Tokyo. For you're the last night in Tokyo its time to visit a Japanese karaoke bar, with single person booths, night clubs, and live music, a karaoke bar is a great evening activity.
I have a more detailed version of my three day Tokyo itinerary on my blog can be found here.
Day 4 – Osaka
For day four its time to leave Tokyo and travel to Osaka, you can travel between these two cities by train. Osaka has a large number of things to do and is a foodie paradise.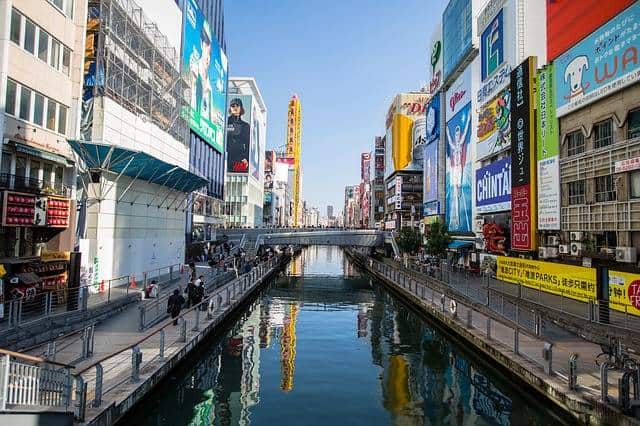 A trip to Osaka Bay is a great way to start your time in the city, with Universal Studios, an Aquarium called Kaiyukan and the Tempozan Ferris Wheel. After all that walking its time for some lunch, a place to stop is at the Tempozan Marketplace (close to the Ferris wheel), where you will find food stalls and a food court with both Japanese and western food options.
A great traditional activity to undertake in the city is to visit a traditional Japanese puppet theatre, called a banraku. This art form is an interesting show to watch with large puppets which tell stories of history and folklore, shows usually last around two hours.
A unique and wonderful way to see Osaka is by taking a go-karting tour around the city. This once in a lifetime experience allows you to see the cities main sites, beautiful scenery, and you can even dress up in costumes.
Namba Yasaka Shrine is a lion-shaped face that you can walk up to, it is said to take away evil spirits and leave only good luck. After visiting the shrine, its time to try a Japanese delicacy Okonomiyaki (a Japanese pancake), its similar to pizza and can be topped with cabbage, meat, and other savoury topics.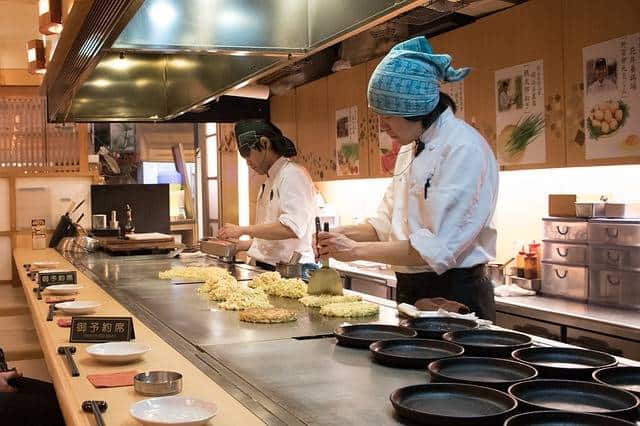 You can also read my post on the best things to do in Osaka at night.
Day 5 – Osaka
Osaka Castle dates back to 1583 and was rebuilt in 1931, this castle is an impressive site to see on day two in Osaka. Visitors can go up to the top of the tower via an elevator to look out over the beautiful views of the city.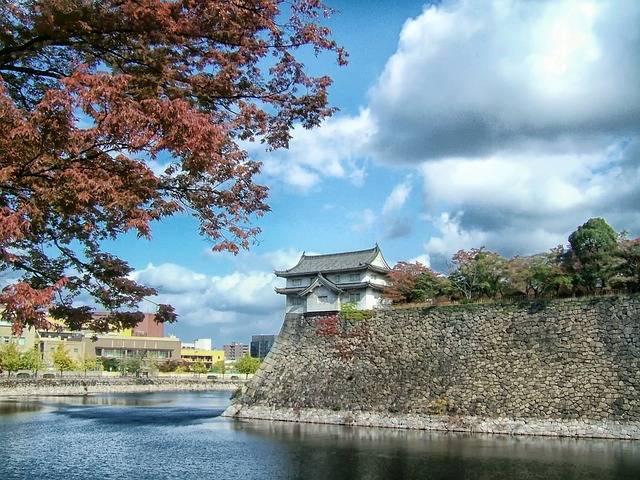 Japan is famous for its sushi, so what better experience to have in Japan than to learn how to make the dish while being taught in the traditional way. Not only will you learn how to make sushi, many sushi classes take place in Japanese homes and you can also learn all about the customs and history of each dish.
If you are tired of walking a great way to see the city is by taking the Wonder Bus and Cruise, which is a cruise down the Dotonbori River and stops at 14 sites around the city.
Ramen is another of Japan's famous dishes, with a rich bowl of broth, filled with noodles and topped with meats. Gujou is the restaurant to visit in Osaka serving what many call the best ramen in Osaka. Once you have sampled ramen its time to end the evening by visiting a local Sake bar.
I have a more detailed version of my two day Osaka itinerary on my blog can be found here.
Day 6 – Kyoto
The last stop on our itinerary is Kyoto, a city located only a short distance from Osaka it is an ideal place to finish your Japanese itinerary.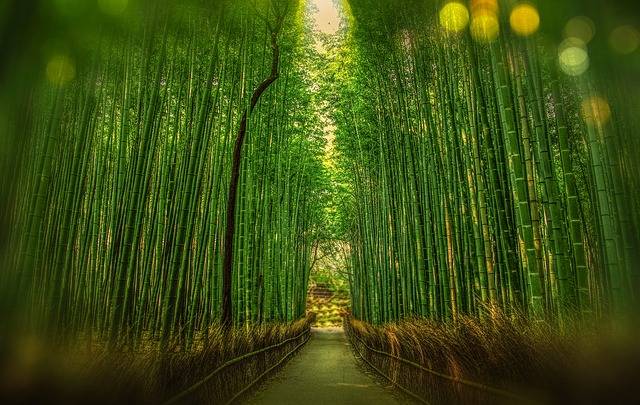 Your first stop in Kyoto should be at the Arashiyama Bamboo Grove, which is a large bamboo forest, surrounded by nature. Arashiyama also has a number of attractions such as Kameyama Koen Park and temples to visit including Tenryu-Ji Temple and Otagi Nenbutsu-ji Temple.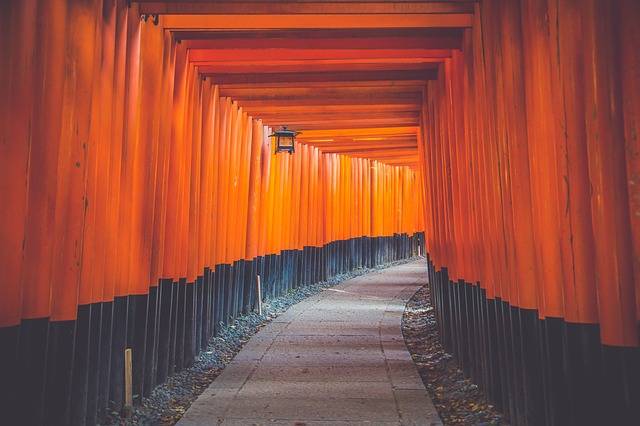 Fushimi Inari Shrine is located on Mount Inari, a 233 meter or 3-hour walk from Fushimi Inari Station, the shrine has over 10,000 gates to walk through. Another great walk is the Philosopher's Walk in Kyoto's Higashiyama district. The walk passes by the canal which has cherry blossoms in spring (March/April), with restaurants, temples, and a shrine to stop at and explore.
Day 7 – Kyoto
The last day on our itinerary starts with exploring the Temples of Kyoto, the city has a large number of temples including Sanjusangendo (1001 statues of the goddess mercy), Kiyomizudera Temple (UNESCO World Heritage Site), and the Kinkaku-ji (a Buddhist temple covered in gold). These temples are great places to explore and walk around, as well as the beautiful gardens.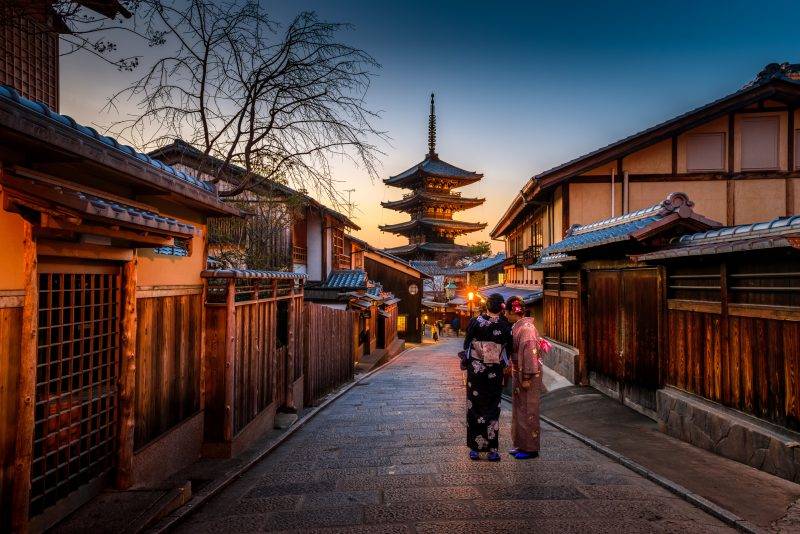 Kyoto has a free walking tour which takes place at either 10 am or 1.30pm daily and is a walking tour with a guide which speaks English, this will allow you to learn all about Japanese culture, religions, food, shrines, and temples all over the city. Alternatively, if walking isn't your thing there is also cycling tours around the city.
Nishiki Market is a great place to experience Japanese culture and sample some delicious food. The market has everything and is a great way to experience something local.
I have a more detailed version of my Kyoto itinerary can be found here on my blog along with other attractions like the Temples in Kyoto.
Day 8 – Bonus Day for day trips
If you have an extra day in Japan (Day 8) you should consider taking a day trip from Kyoto to Nara or Hiroshima or add an extra day for a day trip from Tokyo to visit Mt Fuji or Kamakura.  Both are detailed guides on day trips you can find on my blog.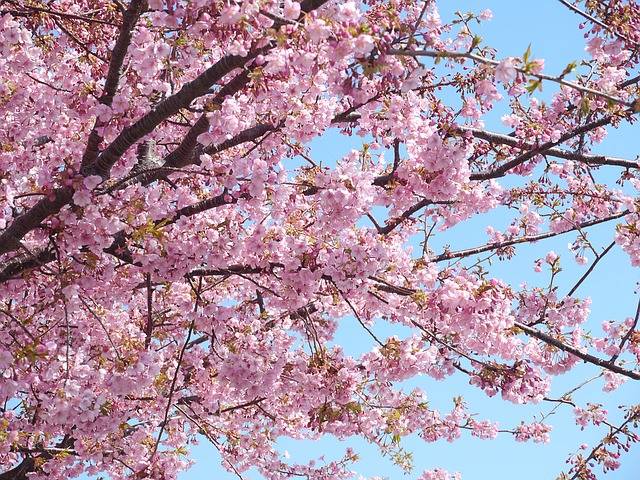 Conclusion – 1 week in Japan Itinerary
I hope you enjoy your 7 day trip to Japan!  Let me know in the comments if you have any questions about Japan and be sure to click through to the other articles I have linked in this post for my more detailed guides to each city.
Enjoy your Japan Vacation!
Sharing is Caring!  Pin this article for later
Recent Posts