Japan in the Winter – What to do, see and eat in Winter in Japan
Japanese winter can be harsh and brutal but there are lots of different activities to do that will help you forget about the cold. Japan winter travel is about more than just snow and I've put together a list of things to do in Japan in Winter to add to your Japan winter itinerary.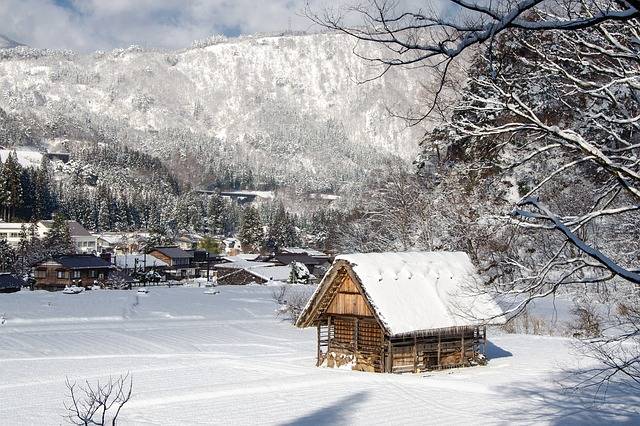 When is winter in Japan? When is the Japan snow season?
Japan winter months last from December to early March and provides the perfect opportunity to go skiing, ice skating, or just soak in an onsen or Japanese Hot Spring. The Japan winter season allows you to attend different festivals throughout the country and turns the destinations into a winter wonderland.
Winter in Japanese is called 'Fuyu'. Here is a video on how to write Winter in Japanese or Kanji.
Japan winter activities – best places to visit in japan during winter
Winter at japan is a great opportunity to visit Japan whether you are wondering where to visit in japan in January or best places to visit in japan in February or you plan a japan trip in December – you will enjoy your trip to Japan.
I've put together this list of the best places to visit in Japan during winter. Visiting japan in the winter is a good idea because you will be missing all of the crowds and also get to visit some special festivals held in Japan in the winter. Here's what you need to know about visiting Japan in winter to make it a perfect Japan winter trip.
Things to do in Japan in Winter – Japan in the snow
1) Skiing In Japan
Japan has become increasingly popular in recent years as a dream destination for skiing, with over 600 resorts and an average of 600 inches (15.2 meters) of snow a winter it's easy to see why.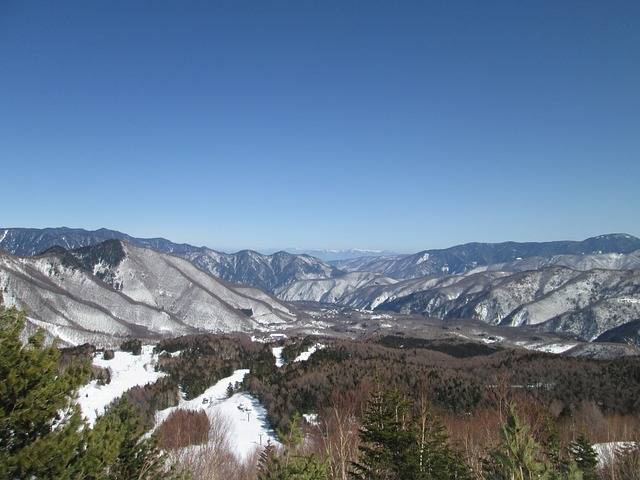 Japan's snow is light and extraordinary dry which makes it great powder, the countries resorts are known for their deep powder skiing, within a unique ski culture not seen anywhere else in the world.
Japan's main skiing area is Nagano which has 11 resorts and held the 1998 Olympics. Other ski resorts in the area are Hokkaido, Rustsu, and Kiroro. All the resorts off perfectly groomed slopes, tree line skiing, bottomless powder, off and on piste powder skiing. The main resort bases are located at 800 – 1,800ft (243 – 550 meters) with a top elevation of 4,000ft (1,220 meters).
2) Ginzan Onsen
Ginzan Onsen is the perfect Japan in winter destination and the Silver Mountain Hot Spring is located in the Yamagata Prefecture Mountains. The hot spring town is one of the prettiest towns in the country with narrow paths which are kept vehicle free and traditional ryokan (Japanese Inn's) make you feel like you have stepped back in time.
During the winter months, the town is covered in snow and feels like a fairytale wonderland with bridges and a river running through the town. The town centre has two hot spring baths which cost between 300-500 yen, and are ideal when the weather is colder to warm up and relax in. The town has lots to explore and the 22-meter waterfall and 500-year-old historic silver mine should not be missed.
3) Mt Fuji and Honshu
Standing at 3776 meters above sea level, Mount Fuji is Japans highest mountain, it is also a sacred place. The mountain is famous around the world for its perfect volcano formation shape, as it is an active volcano which last erupted in 1707.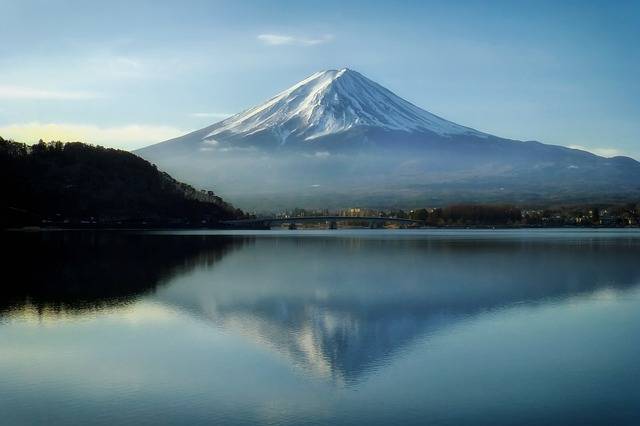 Mount Fuji offers many things to do in the winter in Japan, including ice fishing, visiting one of the 5th stations located on the sides of the mountain, Fuji five lakes, Hakone National Park, Fujinomiya, and there is a snow resort to explore as well.
4) UNESCO World Heritage Shirakawago Village
Located within the Japanese Alps Shirakawago is a village time forgot with perfectly preserved buildings and thatched farmhouses in Gassho-style. The village was inscribed onto the UNESCO World Heritage list in 1995 to protect the traditional villages and its unique character.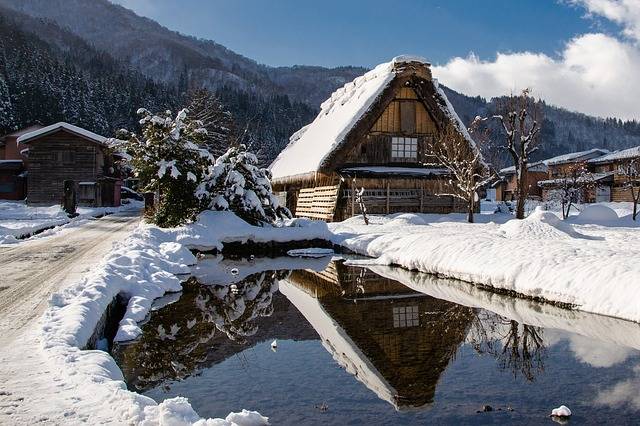 This area was once isolated due to it's located in a remote area of the mountainous region and has existed since the 11th century. The village is a beautiful place to visit in winter when its snow covered and you can experience and see the whole area from the village's observation point.
5) Jigokudani Monkey Park
Jigokudani Monkey Park is located within the Joshinetsu Kogen National Park in Yamanouchi, Nagano Prefecture. The park is home to hot springs and was open in 1964, as a conservation area to protect the monkeys, in their natural habitat.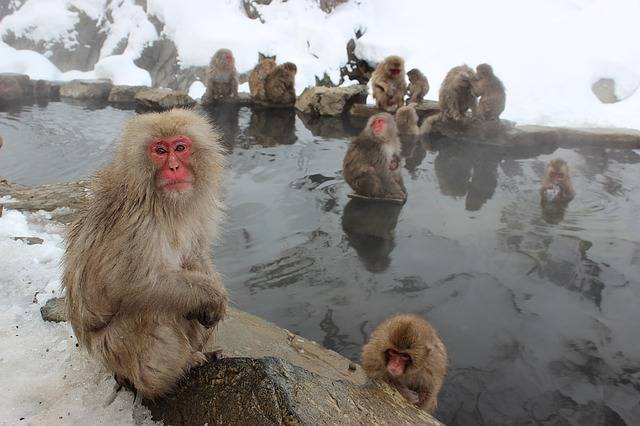 In the winter visitors can explore the national park and observe the monkeys as they carry on with their daily life, and also bathing in the hot springs. In the park, visitors can hike or climb in the summer and ski or snowboard in the winter as the park experiences snowfall between December and March. The best time to visit the park in January or February, but remember the monkey who inhabit the park are wild animals and are not tamed.
6) Sapporo Snow Festival – Japan Winter Festival
Located in the island of Hokkaido, Sapporo is the location of the Sapporo Snow Festival, which takes places every year in February over a period of seven days. Since 1950 the snow and ice sculpture festival has grown in participant numbers and visitors.
The streets of the city are covered with ice and snow sculptures which can reach up to 20 meters tall and 30 meters wide, there are sculptures of everything from games, ice bars, world landmarks, toboggan runs, famous people, mazes and more depending on the theme of the year. In addition to the sculptures and art, the festival has concerts, food stands, events, and games for everyone to enjoy.
7) Eat seafood in Hokkaido
Hokkaido has been well known for centuries for its seafood, which was traded for rice with the rest of the country in the Middle Ages.
The most famous seafood from the area is crab, the most popular is tarabagani (king crab), kegani (hairy crab), and zuwaigani (snow crab), which are present in the area due to the presence of nutritious plankton which inhabits the surrounding waters, attracting high-quality seafood. Hokkaido has an abundance of fish markets including the largest Central Wholesale Market or Curb Market, where visitors can pick up fresh seafood of all varieties, as well as fresh fruits, vegetables. Otaru has nine fish markets including Rinyuu Asaichi, Sankaku Market, and Temiya Market.
8) Coming of Age Day
Every year since 714 AD the second Monday in January is known as the Coming of Age day in Japan. The day celebrates the young adults reach adulthood (previously 20 years old, but set to change to 18 in 2022), between April 2nd of the previous year and the 1st of April the current year.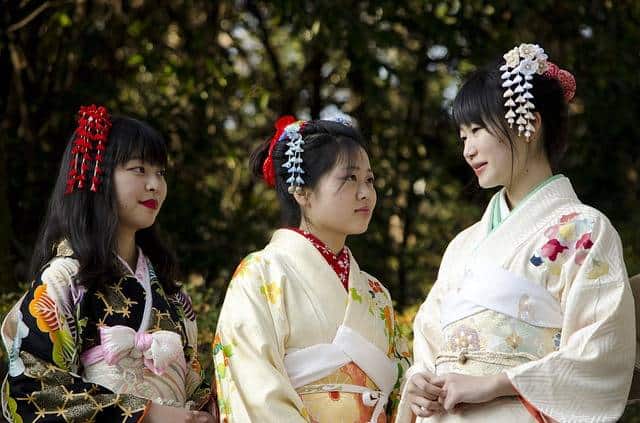 On this day all young women wear kimono or a furisode (traditional outfits) and men wear a formal outfit or a man's kimono and hakama. The day is a public holiday throughout Japan with celebrations taking place in city halls, office and in Tokyo, the celebrations are held at Shinjuku and Shibuya Ward offices. The events start from 11:30am and proceed throughout the day with photographs, prayers, live music, speeches, and gatherings.
9) Nabe or Nabemono
Nabemono or otherwise known as Nabe is a selection of Japanese hot pot dishes, mostly serve in the winter months as many include stews or soups. The dish has two varieties, the first is a lightly flavoured stock (kombu) served with a dipping sauce and the second variety is a strongly flavoured stock such as miso, soy sauce or sweet soy sauce.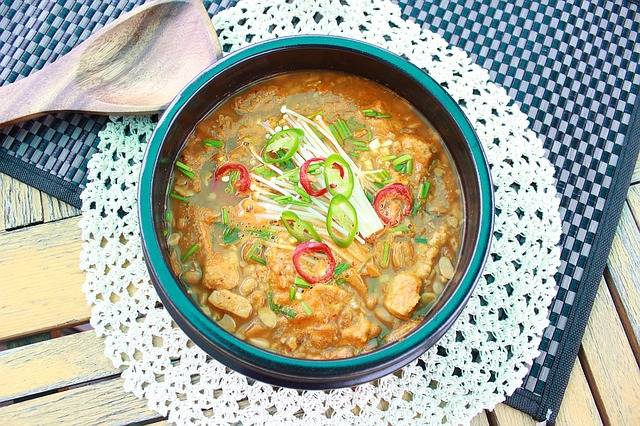 The dish is typically cooked and served within a clay pot and is often cooked at the table, which allows it to be considered a sociable meal. The ingredients in the Nabe often include meatballs, chicken, beef, pork, tofu and vegetables such as Chinese cabbage, udon, cabbage, chives and noodles or eggs. The fish varies by region and each area of the country has different typical and traditional ingredients.
10) Shabu Shabu
Shabu-shabu is a nabemono dish made with thin sliced meat, vegetables and dipping sauces, the Shabu-shabu dish is considered to be more savoury than other varieties.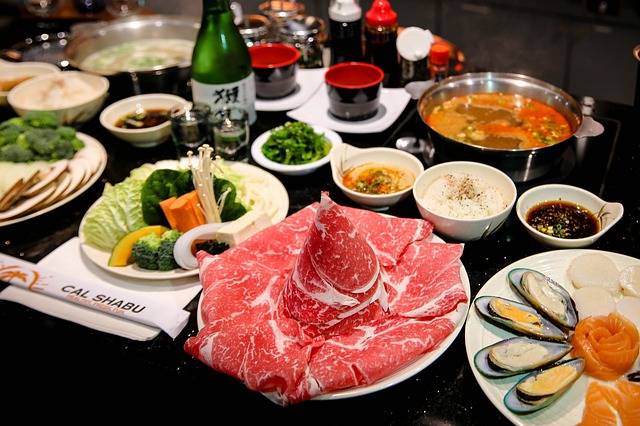 Typically the meat in the dish is beef, but you can find the dish made with pork and chicken as well as seafood such as amberjack, blowfish, octopus, sea bream, and snow crab. The vegetables which are predominately used are onions, Chinese cabbage, Japanese radish, carrot, mushrooms, tofu as well as other vegetables. Shabu-shabu is commonly found all around Japan, in small and chain restaurants which can have all-you-can-eat options.
11) Nabana no Sato
During the winter in Japan visitors can find illuminations all around the country, but one of the largest is Nabana no Sato, which is a botanical garden and theme park located in Kuwana City outside Nagoya.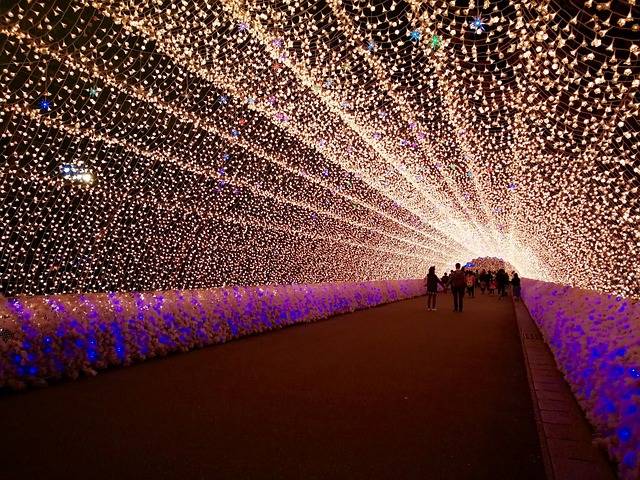 Nabana no Sato is a 210,000 square meter location which is divided into seven areas, which include – the main area (has a theme), the great river of lights (5-meter wide river, which is 120 meters long) and two tunnels of lights (over 100 meters long tunnels). These areas contain over 8 million LED lights, with their own unique charms, light shows, as well as restaurants serving a variety of food in the park.
When you visit the illuminations visitors should sample miso katsu which is a winter dish native to the area, which deep-fried breaded pork cutlet, served with a unique twist on miso sauce.
12) Ice Skating in Tokyo
During the winter in Japan Tokyo has some great places to go ice skating including; Tokyo Skytree Town's ice skating rink, which is a rink located next to the Skytree building. the family-friendly rink offers skating from 1,600 yen for adults and 900 yen for children, open from New Year's Eve until March.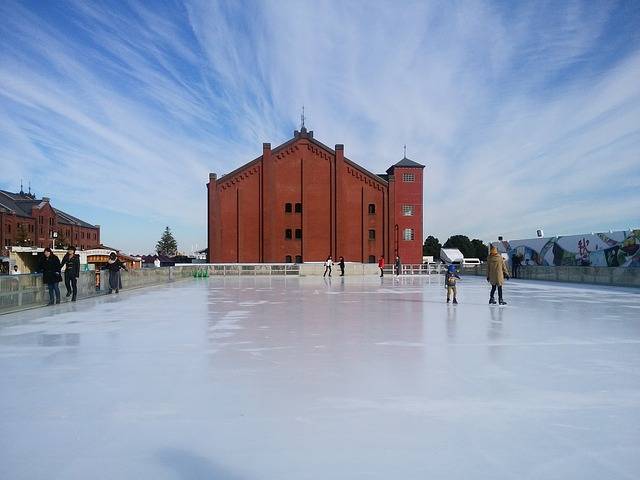 The Yokohama Red Brick Warehouse Art Rink is located next to the Red Brick Warehouse shopping mall, there is often entertainment and music, the rink is open from the start of winter to mid-February. Yebisu Garden Rink is an outdoor rink surrounded by a Christmas market and winter light show. The rink is open from mid-December to end of February and costs 1,200 yen for adults and 800 yen for children.
Other skating rinks in Tokyo include Citizen Plaza Ice Skating Rink, White Sacas Ice Garden, Meiji Jingu Gaien Ice Skating Rink, and Toshimaen Skate Rink.
13) Sumo Tournament in Tokyo in January
Sumo is Japan's national sport and is a Japanese style of wrestling, the traditions have religious rituals and backgrounds which are still included today. The rules are very simple with the first wrestler who exits the ring or part of his boy touches the ground loses.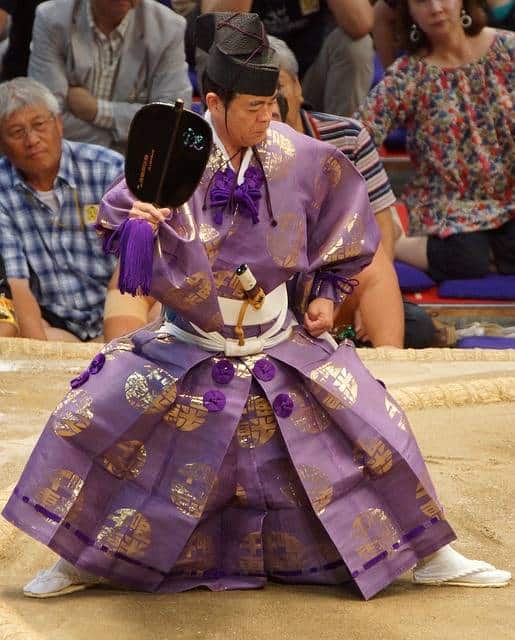 There are professional tournaments held in cities across Japan depending on the time of the year. The Tokyo Grand January Tournament is held in the Kokugikan stadium, around the 13th January to around the 27th January, each year. The tournament lasts 15 days, and tickets can be purchased in advance, and the event is popular, drawing in large crowds.
Tokyo is the centre of the sumo world with museums, the Ekoin temple, the Tomioka Hachimangu Shrine and many other important sumo attractions, located within Tokyo's Ryogoku district.
14) Kawazu City
Every year between early February and early March in Kawazu is the Kawazu Cherry Blossom Festival, which celebrates the Kawazu Cherry Trees blossoming. The trees were planted across the city and along the river after they were discovered in the 1950s.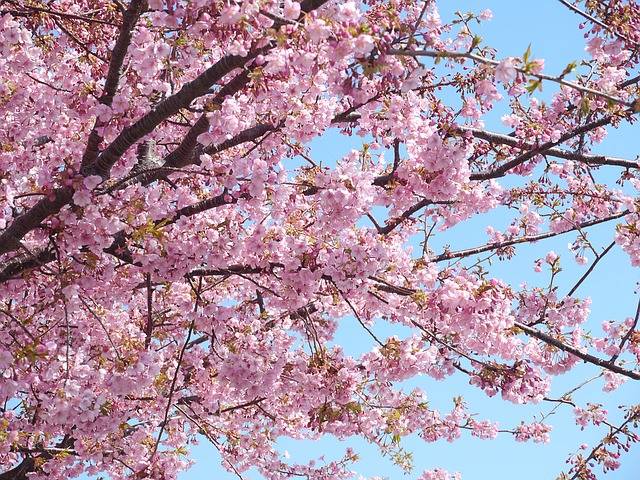 The 4km stretch of Kawazu Cherry Trees runs along the river, this is where the festival takes place. There are festival stalls along the river path, which serve a variety of foods, souvenirs, and offer the opportunity to purchase small kawazuzakura trees and watch the light illuminations in the evening.
15) Try Okonomiyaki or Takoyaki in Osaka
Takoyaki is traditional street food from Osaka, it is shaped in the form of a ball with octopus. The wheat flour based batter is filled with octopus, tempura scraps, green onion and cooked in a moulded tray. Osaka has around 700 shops and stalls selling Takoyaki, and visitors can sample it all around the city.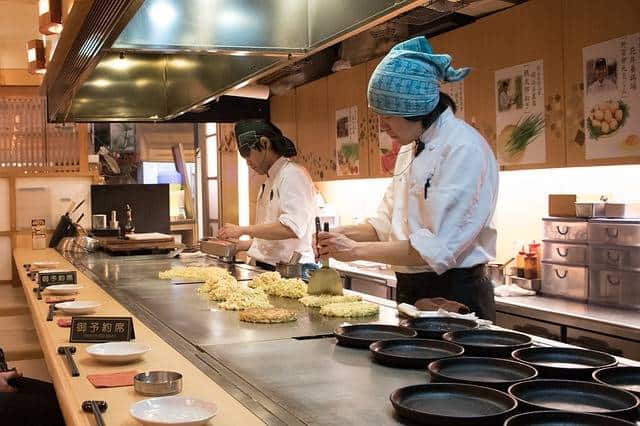 Okonomiyaki is a Japanese savoury pancake which can be topped with cabbage, meats and other savoury toppings, with over 2,500 restaurants serving the food product in Osaka. The dish is designed to be shared and is often cooked on an iron hot plate at the table.
16) Go to a Japanese Tea Ceremony in Kyoto
The traditional tea ceremonies involve drinking hot matcha tea (ground tea leaves) in a meditative surrounding. The ceremonies are a way for a host and guest to take a break throughout the day and to have a peaceful mind. These rules have been followed since the 1500s, when the religious monks and samurai performed the ceremony.
The tea ceremony is performed in a specific room with traditional architecture and Kyoto has a number of locations around the city to experience the ceremony. Kimono Tea Ceremony Maikoya Kyoto is one of the most popular locations around the city and where visitors can also learn about the history of the tradition and learn about the culture. Other locations around the city include Tea Ceremony Koto, Tea Ceremony Juan, Camellia Flower, and En Tea Ceremony. Winter in Japan is a great time to experience a tea ceremony with the celebration of the Cherry Blossom season and the changing of seasons.
17) Hakone Hot Springs and Onsen
Yumoto is one of the most popular places for hot springs in Japan and it has a detailed history but more importantly it has high-quality water and is located along the shoreline of Lake Ashi in the hills.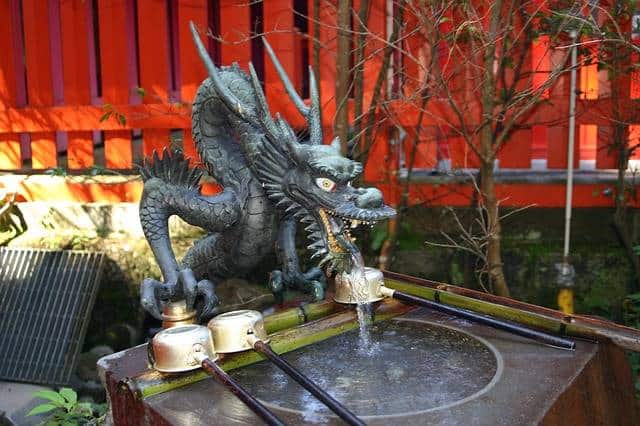 There are several high quality onsens to choose from in Yumoto to soak in the hot springs for the day and take advantage of a bit of pampering.
Tenzan is an outdoor traditional hot spring which costs around 1300 yen for a day pass. Hakone Kamon has multiple hot springs, with a sauna, stone and wood features and costs 2000 yen for a day pass.
Hakone Yurgo costs 1500 yen for a day pass and is a public bath, both indoor and outdoor, each with views of the forest while being gender segregated.
Yunsato Okada costs around 1450 yen for a day pass with views of the valley for the outdoor hot springs.
Hakone Green Plaza Hotel has picturesque views of Mount Fuji and the outdoor baths cost around 1600 yen.
18) Drink Hot Sake at a bar in Tokyo or try Oden
Sake is a native Japanese rice wine, served both warm and cold, throughout the country and is a great way to warm up in the cold winter in Japan.
It can be drunk with the Oden dish, which is a type of nabemono, it is often made with boiled eggs, daikon, konjac, fishcakes and a light soy flavour. The dish along with sake are winter favourites in Japan and especially in Tokyo.
19) Take a sushi making class
Food is a big part of the Japanese culture. Sushi is becoming more and more popular and you can take a class in Tokyo to learn how to make this traditional Japanese dish. Once you learn the basics to sushi making, you will be able to eat your creations.
Most classes last around 3-4 hours and are taught in English. Make sure you choose a small class like this one so you can really experience how to make sushi.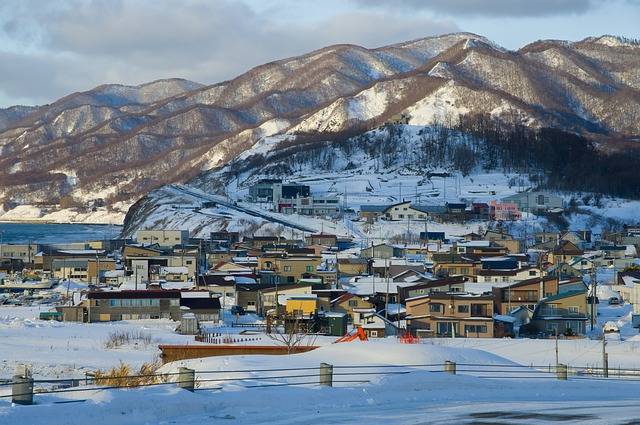 Conclusion – Japan Travel in Winter
Should I travel Japan in Winter? Yes, travelling to Japan in winter is a good idea. There are so many unique things to do in Japan in winter.
Travelling in Japan in winter is easy if you know what to wear in Japan in winter it will make visiting Japan in winter all that much easier. Japan in winter time is magical!
Sharing is Caring! Pin this post to save for later.
Continue Reading:
Recent Posts