Tokyo Itinerary 3 days – Japan Travel Blog
Planning a trip to Tokyo? I used to live in Japan and I've put together this Japan Travel Blog – Tokyo Itinerary 3 days. This Tokyo Japan Itinerary is perfect for those who want to visit Tokyo in a day, 2 days in Tokyo or have 3 days in Tokyo to spend.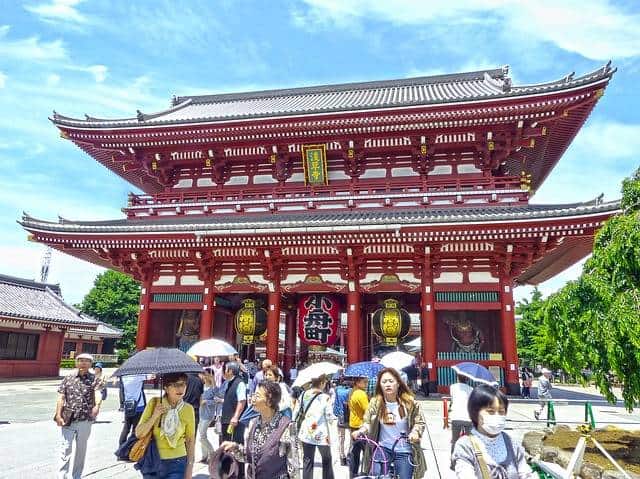 If you are flying into Japan, chances are your first stop may be Tokyo. Tokyo is never boring and that's why I have put together the best in this Tokyo trip itinerary. I lived in Japan and the lights of the city always impress me. You'll also be impressed by the contrast in the city – from the business of the Shibuya Crossing to the calm and zen of the Yoyogi Park. Tokyo has it all from temples and shrines to lovely gardens and so much history and culture.
What to do in Tokyo in 3 days?
Tokyo is a fascinating city as is all of Japan. I used to live in Japan and that is why I put together this Tokyo Japan Travel Blog to help first timers to the city. You can create your own Tokyo Itinerary by using the days I have planned below. These are the top things to do in Tokyo so you can pick and choose to suit your timeframe.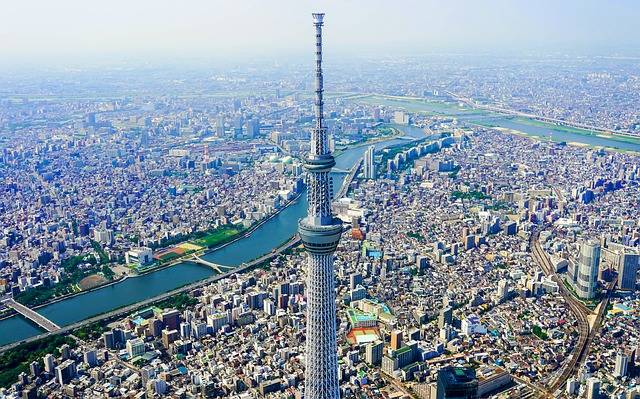 There are also lots of things to do in Tokyo with kids if you want to take the family to this exciting city.
How to get around Tokyo in 3 days
The subway is modern, efficient, will take you everywhere in Tokyo and cost as little as 170 yen or cheaper if you buy a day pass. The Tokyo subway is an extensive network of trains with buses and the monorail all creating an extensive network.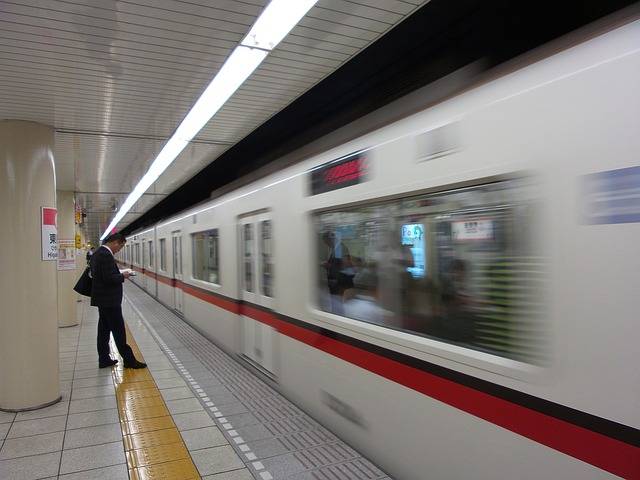 If you are in Tokyo for a number of days it is recommended to purchase a Suica rechargeable IC card, which connects the systems and offers a 5 yen cheaper ticket. The Tokyo subway has free wifi, offers women-only cars, and both numbers and letter to identify stations and trains.
1 day in Tokyo Itinerary – Tokyo one day itinerary
If you're visiting Tokyo in a day it is going to be a busy one and this Tokyo one day itinerary will cover all the highlights. If you have a day in Tokyo you can still see all of the main attractions in Tokyo. By following this guide it is totally worth taking the time planning and getting the opportunity to see as much as you can with your time in the city.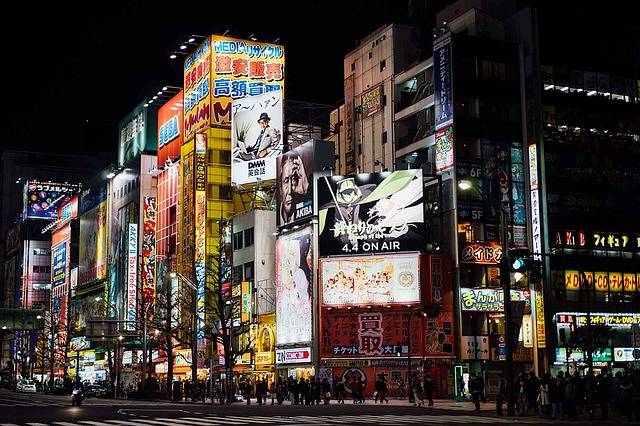 Tsukiji Fish Market – Toyosu Market
The Tsukiji Fish Market used to be one of the largest wholesale fish markets not only in Tokyo but in the whole of Japan and even the world. The market was so large and encompassed a large amount of space not only just inside and outside, but so big that they moved the location to a much bigger one in October 2018.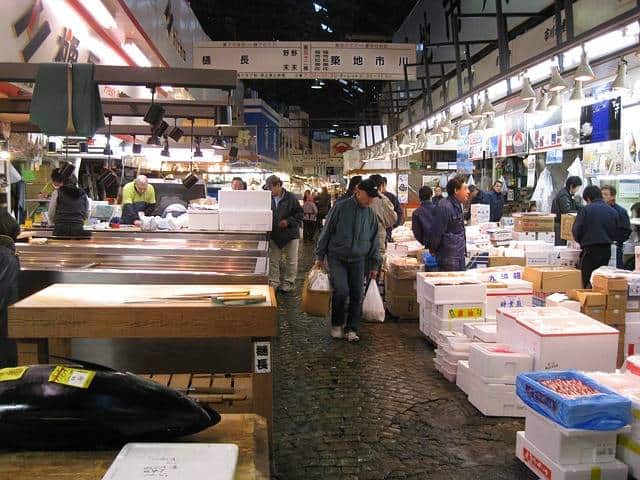 The outer area of the Tsukiji Fish Market is still there today covering a 150m by 250m area, with alleys and shops, this is still worth visiting for the character and experience a part of the market which had been open since 1935. The new market is called Toyosu Fish Market and includes over 600 merchants, who moved from the original location, shops, restaurants and a tuna auction. This market has overtaken the record previously set by the Tsukiji Fish Market as being the largest in the world. This is a great place to visit first thing in the morning with large numbers of people purchasing fresh produce, produce being brought in to be sold, and they even sell fresh breakfast produce.
Senso-ji Buddhist Temple
The second stop on day one of our itinerary is at the Senso-ji Buddhist Temple, which is one of the cities most colourful, oldest, and most popular temples. The temple was completed in 645 for the goddess of Kannon.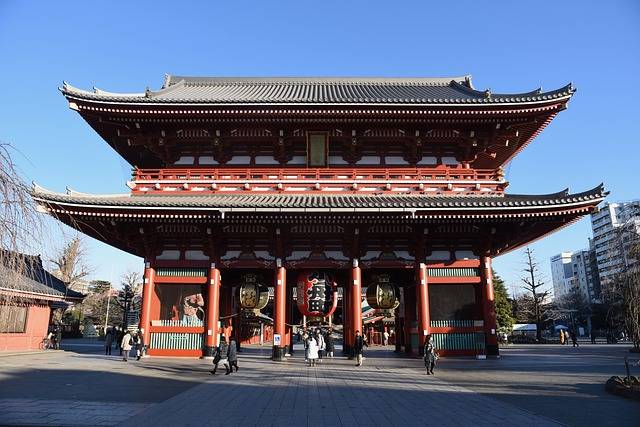 When you arrive at the temple you will walk through the Kaminarimon entrance, which is the outer gate into the temple. Through the gate is a 200-meter area called Nakamise, which is a shopping street with traditional produce being sold such as snacks, souvenirs, folding fan, and is a historic landmark. The next part of the temple can be found beyond the Hozomon Gate, where the main hall is located, as well as the five stories of the pagoda.
Shinjuku Gyoen National Garden
Shinjuku Gyoen National Garden is located close to the Shinjuku Station and offers a peaceful escape from the cities crowds. As one of the largest parks in Tokyo and one of the best places to see cherry blossoms in spring, you can see why this park is popular with the locals.
The park is divided into three different sections with the Japanese Botanical garden with large ponds, bridges, and pavilions surrounded by beautifully kept trees and plants. The other two gardens are the French Garden and the English Landscape garden, with cherry trees, open spaces, and a greenhouse with tropical plants.
Lunch: Slurp Michelin-starred ramen at Tsuta
A great lunch pit stop to sample some of the best ramen in the world is at Tsuta. Tsuta is known worldwide for being the first ever ramen restaurant to win a coveted Michelin star in 2015, the restaurant can often get busy at times so before the restaurant opens at the beginning of the day you have to go to the restaurant and reserve your time slot, with a refundable deposit when you show up. It is well worth the effort of getting a ticket as returning at your time as the ramen is causing a stir around the world, often referred to as the best ramen in the world, with a normal ramen price tag.
Visit the Imperial Palace
Located on the former site of the Edo Castle the Imperial Palace is the residence of Japan's Imperial Family, with a large park surrounding the castle, with moats and stone walls. The palace was built in 1888, during World War Two it was destroyed but they subsequently rebuilt it to the same style it once was.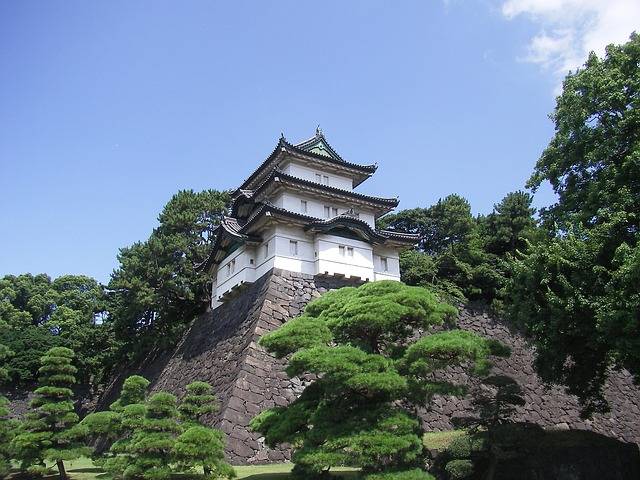 When you visit the Imperial Palace visitors can see two bridges that form the entrance to the grounds, the Nijubashi. The inner palace is only open to the public on given special occasions such as January 2nd and on the Emperor's Birthday on February 23rd. Visitors can take a guided tour of the grounds or just visit the Imperial Palace East Gardens, which is a great place to explore and walk around.
Shibuya Crossing
A must visit for any trip to Tokyo is the world's busiest crossing. Shibuya Crossing is a street crossing section just outside of Shibuya station, that has people walking in all directions. People are constantly crossing the street in all directions, all day below the three massive Times-Square style tv screens.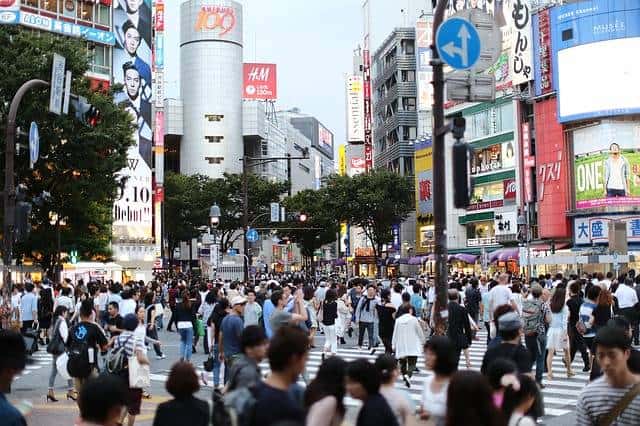 It has to be experienced to get the real feel for how busy the crossing is, with people filling up the corner of the intersection. When the traffic is allowed past for a few minutes, then the chaos occurs, with people crossing all together at the same time, bumping into each other at one of the most popular meeting points in the city.
Robot Restaurant and Show
The Robot Restaurant and Show is like nothing else in the world, in the Shinjuku's Kabukicho area, which is an area with rainbow lights and music blasting everywhere. Even the outside of the building is unique with robots and bright lights in the window. Tickets can be purchased at the door or in advance.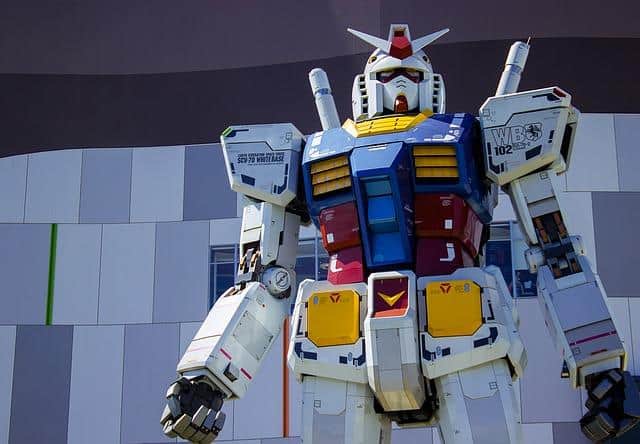 When you walk into the building you walk through a long neon corridor into the bar, while you wait to go into the main entrance. The show is unlike anything else with lady drummers, clowns, sexy girls, oversized stuffed pants, glow stick, and robots. The show is an hour and a half and visitors will be entertained for the whole time in a way they have never been before.
2 days in Tokyo Itinerary
If you have two days in Tokyo after yesterdays busy highlights of Tokyo you can go at your own pace and experience some of the other unique and interesting experiences Tokyo has to offer.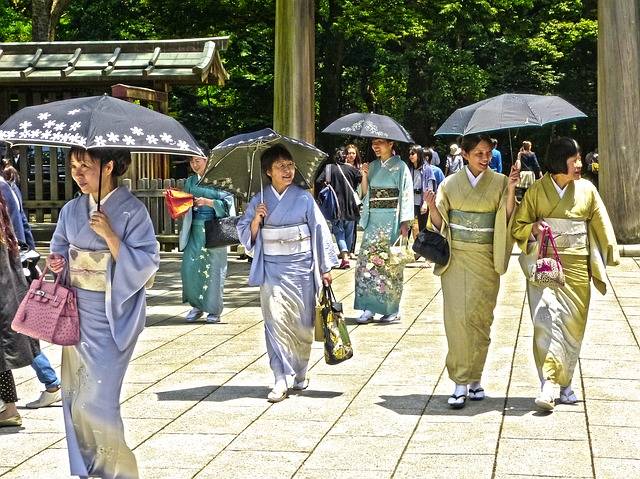 Experience Harajuku – take a food tour
Harajuku is a neighbourhood of Tokyo which is famous for fashion, cute characters, pop art, and general eccentric products. Harajuku is a great place to take a food tour, with cultural snacks, creative pastries, unique sweets, and crazy lunches. The area is colourful and filled with life, with everything from international designers, artists, chefs, fashionistas, and local designers utilizing the area to showcase their work.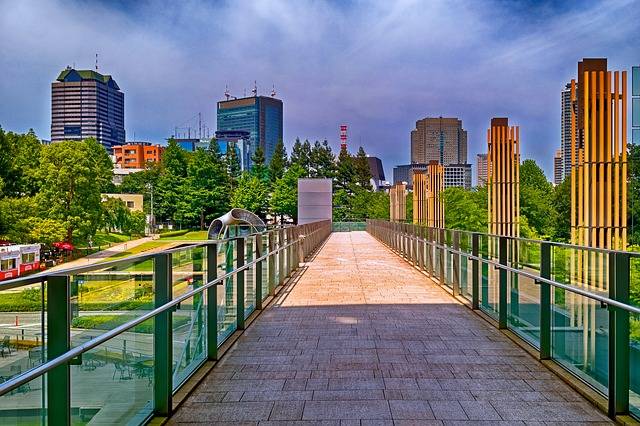 Yoyogi Park
After your morning exploring and discovering the weird and wonderful creativeness of Harajuku, its time to relax in another of Tokyo's large city parks, this one is called Yoyogi Park. The park features beautiful lawns, ponds, woodland forest areas, and picnic spots. The park offers unique landscapes and colours in both the spring with cherry blossoms and in the autumn with golden reds and browns.
Lunch: Cat Café Mocha
After relaxing in the park its time to get some lunch, an unusual place to stop and have lunch if you like cats is at Cat Cafe MoCha. The cafe is designed as a cat wonderland, with all the wooden space utilized as a cat playground, there are cats of all breeds in the cafe, which you can play with and pet. They even have specific feeding times and treats on offer to feed the cats.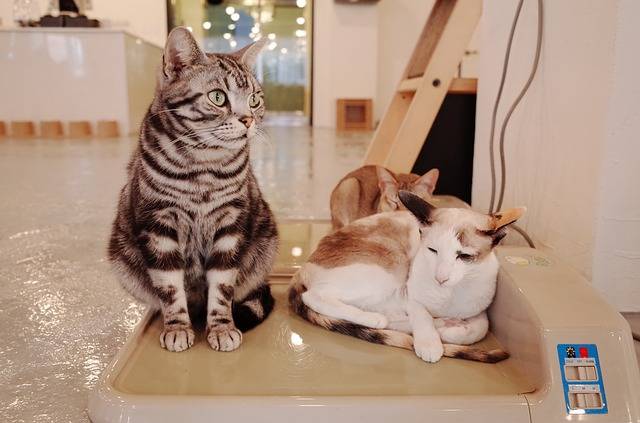 Tokyo National Museum
The Tokyo National Museum is well worth a visit, showcasing one of the largest collections of art, archaeological artefacts, and over 110,000 individual items, with around 4,000 on display at one time.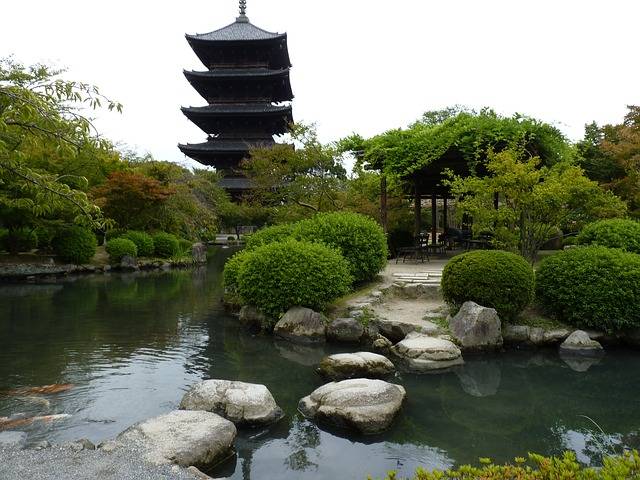 The museum is housed in six separate buildings, with exhibits from Japanese artwork in the form of Buddhist statues, scrolls, ceramics, maps, costumes, armour, and historical artefacts from ancient times to the 19th century. Other buildings house temporary exhibits, galleries with Asian artefacts from China, Korea, Southeast Asia, India, and Egypt. The museum also has a Japanese garden, teahouses, multiple shops, and cafes on the grounds.
Go Karting Tokyo
A bucket list experience is go karting through the streets of Tokyo, either dressed up in a costume or not. There are a number of companies who offer go karting through the streets with costumes such as mario or superheroes. There are a number of different companies who offer the go-karting tours of the city depending on your desired duration and route. There are courses which run from 1 hour to 3 hours around various sites of the city including the Tokyo Tower, Roppongi, Shibuya Crossing, Rainbow Bridge, Ginza, Tokyo Bay, and many more locations. This is a unique way to see the city and a lot of fun at the same time.
Dinner: Eat Sushi
You can't visit Tokyo or Japan without eating Japanese sushi, the countries most famous dish. Sushi is served in every corner of Tokyo, with a large variety of different types, from traditional to sushi rolls wrapped in seaweed and deep friend pouches.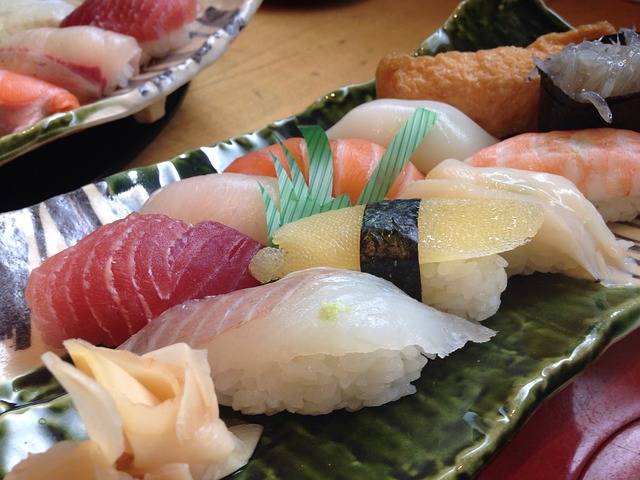 In Japan they have a large variety of sushi, including Nigiri (small rice balls with fish on top), Gunkan (small cups made from seaweed and rice, filled with seafood), Norimaki (the most commonly known sushi), Temaki (rolled seaweed cones filled with rice and seafood), Oshizushi (pressed sushi), Inari (sushi rice filled inside a deep fried tofu bag), Chirashi (vegetables, seafood, and rice served in a bowl).
3 days in Tokyo Itinerary
Spend the morning exploring Nikko
Located in the north of Tokyo, Nikko is a town which is predominately made up of a national park, most famous for its decorated shrine of Toshogu, and the mausoleum of Tokugawa Leyasu.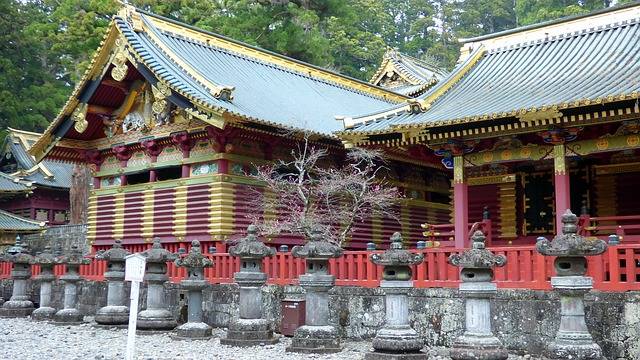 Known as being one of the centres of Buddhist and Shinto worship for centuries the national park offers, lakes, waterfalls, hikes, hot springs, hikes, and wildlife. Nikko is a great place to explore and get more out into nature and discover what Japan is like outside of Tokyo.
Buy a snack from a Japanese Vending Machine
Japan is the number one country for vending machines with over 5.52 million of them, at least one of them for every 23 people. You think you have seen a vending machine, but you haven't until you have visited Japan. Located all over the country, you can find almost everything in a vending machine, my favorite thing to purchase is a Calpis drink, which is a green tea drink. Vending machines in Japan are so advanced you can get lunch from them, instant shots of rice wine in a train station, fresh fruit as a snack, soup, t-shirts, coffees, and even fresh flowers.
Stroll through Todoroki Valley
Todoroki Valley is one of Tokyo's most usual green park areas, in the middle of Setagaya is a one-kilometre-long walking trail, through a narrow woodland valley and along the edge of a small river. Along the trail is a few things to stop and see, including bridges, remains of tunnel tombs, rock viewing points and at the end of the trail is the Todoroki Fudo temple. This is a great place for a relaxing walk outside the hustle and bustle of the city and its people.
Bite into a Totoro puff at Shiro Hige's Cream Puff Factory or visit the teacup pig café Mipig
A unique place to taste some different pastries is at Shiro Hige's Cream Puff Factory, their speciality is the Totoro puff. The cute little shop and pastries are located in a small shop on a backstreet and the Totoro puff is named after the anime in Japan 'Neighbor Totoro'. The puffs are made from pastry with a filling inside, the shop sells a variety of flavours including custard cream, chocolate cream, peach cream, matcha cream, raspberry, cream cheese, caramel banana cream, and many more depending on the season.
If pastries aren't your thing then you can visit the teacup pig café called Mipig Cafe. Like the cat cafe, the mini pig cafe is around minipigs. Here you can interact with the mini pigs, the pigs are friendly and the cafe aims to teach visitors more about the animals.
Meguro Ward
Meguro is known for its trendy and hipster riverside cafes, restaurants, as well as a top festival spot and a great place for viewing cherry blossoms in the spring. In the spring the Nakameguro River is alive with cherry blossoms, which they backlight with lanterns in the evenings.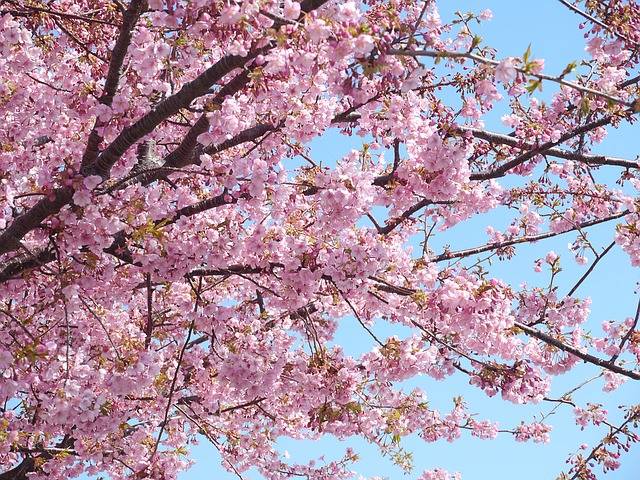 The neighbourhood has a large number of museums, theatres and a more traditionally Japanese atmosphere. Throughout the year there are many festivals in the area, including the Meguro Sanma Matsuri, in September, which is a mix of music, culture, food, and fresh fish.
Tokyo Tower
At 333 meters high, the Tokyo Tower is the world's tallest self-support steel tower, and is a symbol of Japan's post-war rebirth, stating out from the rest of the city its red and white colours can be seen from far and wide. Visitors can reach the main deck (150 meters high) either by climbing the 600 steps or via the elevator. From the viewing platform, you can see a view of the city, despite the height. A better view is offered at the 250-meter top deck, where you can see all around the city.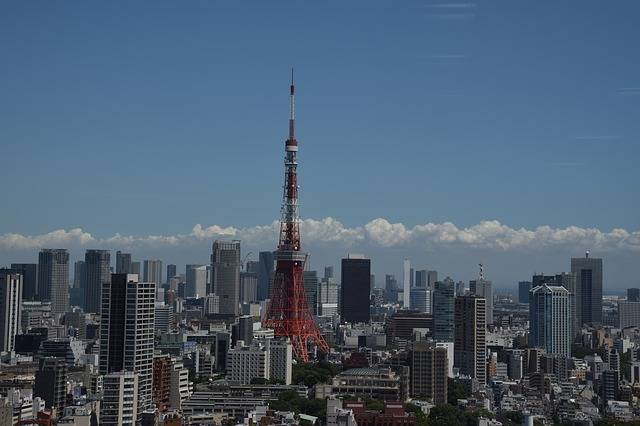 Karaoke bar
A popular night time activity in Japan is karaoke. In Japanese tradition they entertain their family and guests with music, along with innovation and their love for entertainment karaoke is the perfect fit. Tokyo has a large number of karaoke bars from single person booths, karaoke night clubs, with live music, and quiet karaoke low-key parties.
Conclusion – Tokyo Itinerary 3 days
As you can see there is a lot to do in Tokyo in 3 days and you can check out these things to do in Tokyo for even more ideas. For me, walking around and people watching along with eating lots of different things is an ideal day. Buy something from a vending machine, visit a 100 Yen shop to buy a souvenir, take the bullet train, check out Harajuku – whatever you do in Tokyo I'm sure you will have a fun time.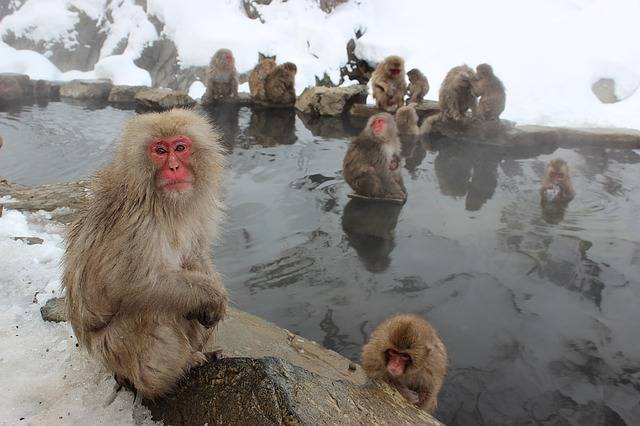 If you have an extra day in Tokyo you can check out my post on these popular day trips from Tokyo. From Disneyland to an onsen experience to seeing Mount Fuji there is something for everyone on this list of day trips. My favorite is to take the bullet train to Kyoto or Osaka – check out my itineraries for these cities, you will not be disappointed.
Sharing is Caring! Pin this post to save for later.
Continue Reading some more of my posts on Japan:
Recent Posts