Ryokans in Kyoto: How to find the best one for you!
Are you looking for somewhere unique to stay in Kyoto? Kyoto is famous for its traditional Japanese Inns called Ryokans.
Kyoto is known for its rich heritage and a carefully preserved culture that transcends through time. As the center of traditional Japanese Culture or the "Cultural Core" – Kyoto pretty much means temples, shrines, ceremonial teas, and the iconic Kimonos! It's easy to be overwhelmed as you almost never run out of exciting places to visit, things to do, and food to try. Guaranteed, It will definitely take you a lot longer than 3 days.
If you'd like to read more about Kyoto on my site, I have a post on which are the best temples in Kyoto and the perfect Kyoto Itinerary.
What is a traditional Ryokan? Kyoto is the place to find out!
A ryokan is a traditional Japanese inn. It is decorated in a traditional Japanese way with tatami (straw) mats on the floor and minimalist furniture and decor. If you are looking to experience a Japanese ryokan, Kyoto is the place to do it. A ryokan hotel Kyoto is an experience.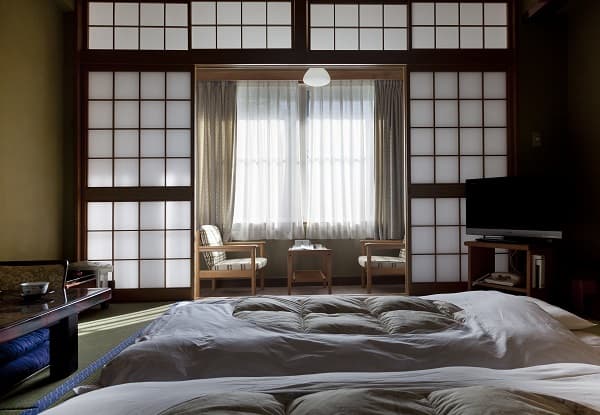 You will also find a traditional Japanese futon on the tatami mat floor. The futon will be made up on the floor with your sheets and comforter. During the day the futon is folded up and put away to have more space in the room.
When you arrive at the ryokan you will need to take off your shoes and change into your inside shoes. You will be provided with slippers and robes.
You'll need to check if you have an ensuite bathroom in your room or if you will have a shared bathroom. This is very common even at the most luxurious ryokans.
If you are lucky you might find the best ryokan in Kyoto with private onsen. Onsen is when you bath the traditional Japanese way and is usually in a hot springs town. I have listed a few ryokans below with private onsens.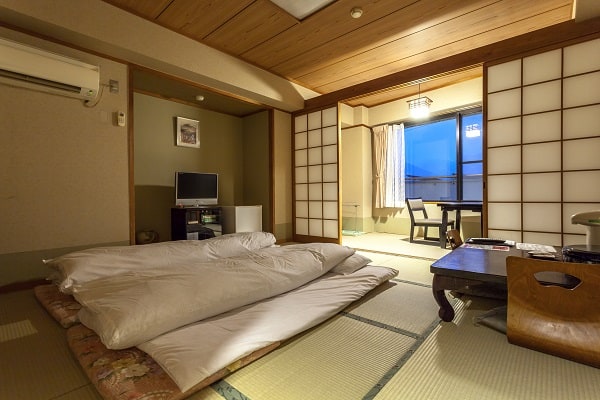 Best Luxury Ryokan in Kyoto
YADORU KYOTO Nishijin No Yado (Check the reviews on Booking.com and Agoda.com)
YADORU KYOTO Matcha No Yado (Check the reviews on Booking.com and Agoda.com)
Ryokan Inn Yoshida-sanso (Check the reviews on Booking.com and Agoda.com)
Best Mid Range Ryokan in Kyoto
Ryokan Mugen – no kids allowed (Check the reviews on Booking.com and Agoda.com)
Yadoya Kikokuso (Check the reviews on Booking.com and Agoda.com)
Yadoya Manjiro (Check the reviews on Booking.com and Agoda.com)
Best Budget Ryokan In Kyoto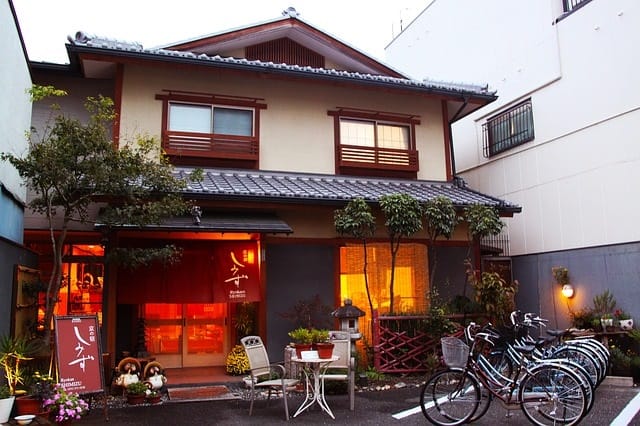 Ryokan Shimizu (Check the reviews on Booking.com and Agoda.com)
Uemura Ryokan (Check the reviews on Booking.com and Agoda.com)
Hanakiya (Check the reviews on Booking.com and Agoda.com)
The Best Ryokan in Kyoto with private onsen – Kyoto ryokan onsen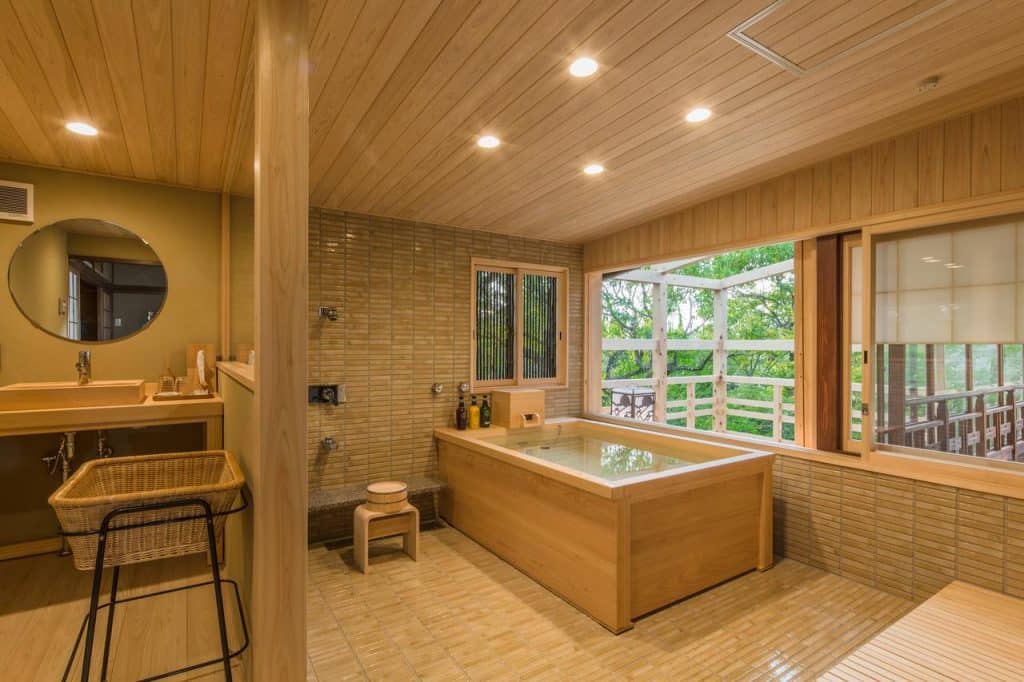 Kyoto Nanzenji Ryokan Yachiyo (Check the reviews on Booking.com and Agoda.com) one of the best Kyoto ryokan onsen and a great hot springs in Kyoto to check out.
Shoenso Hozugawatei (Check the reviews on Booking.com and Agoda.com)
Sakanoue Hotel Kyoto (Check the reviews on Booking.com and Agoda.com)
LUCK YOU KYOTO
600-8357 Kyoto, Kyoto, Shimogyo-Ku Kakimotocho 590-16-, Japan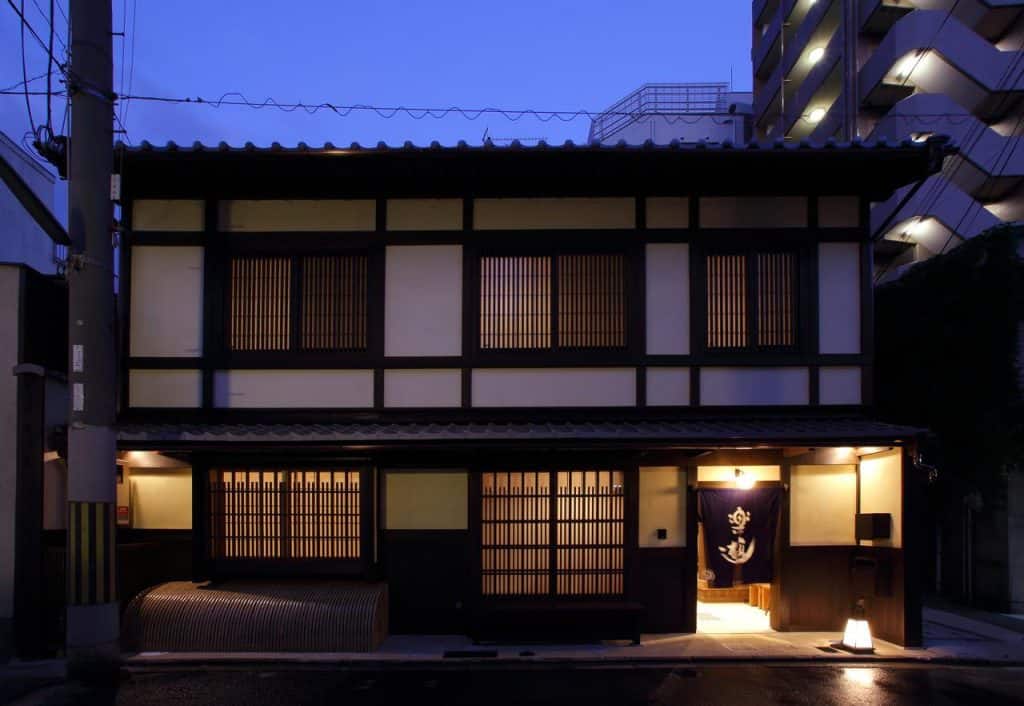 Don't let looks fool you. It may be a small Ryokan but underneath its humble facade is a wonderful and rich experience waiting.
Stepping inside instantly transports you to the heart of the Japanese culture- serene, vibrant, and heart-warming. The service is impeccable, the staff speaks perfect English and is very helpful in accommodating questions like travel itineraries. It is near Samurai Kembu, Kyoto's Samurai Cultural Museum as well as the Kyoto International Manga Museum.
The rooms are equipped with a flat-screen TV. All rooms include a private bathroom with a bath and bidet, with bathrobes and slippers provided. For your comfort, you will find free toiletries and a hairdryer. Luck You Kyoto features free WiFi throughout the property.
Luck You is located at the heart of Kyoto, Shimogyo Ward is a great choice for travelers interested in sightseeing, temples and history.
RYOKAN SHIMIZU
600-8317 Kyoto, Kyoto, Shimogyo-ku Shichijo dori Wakamiya agaru Kagiyacho 644, Japan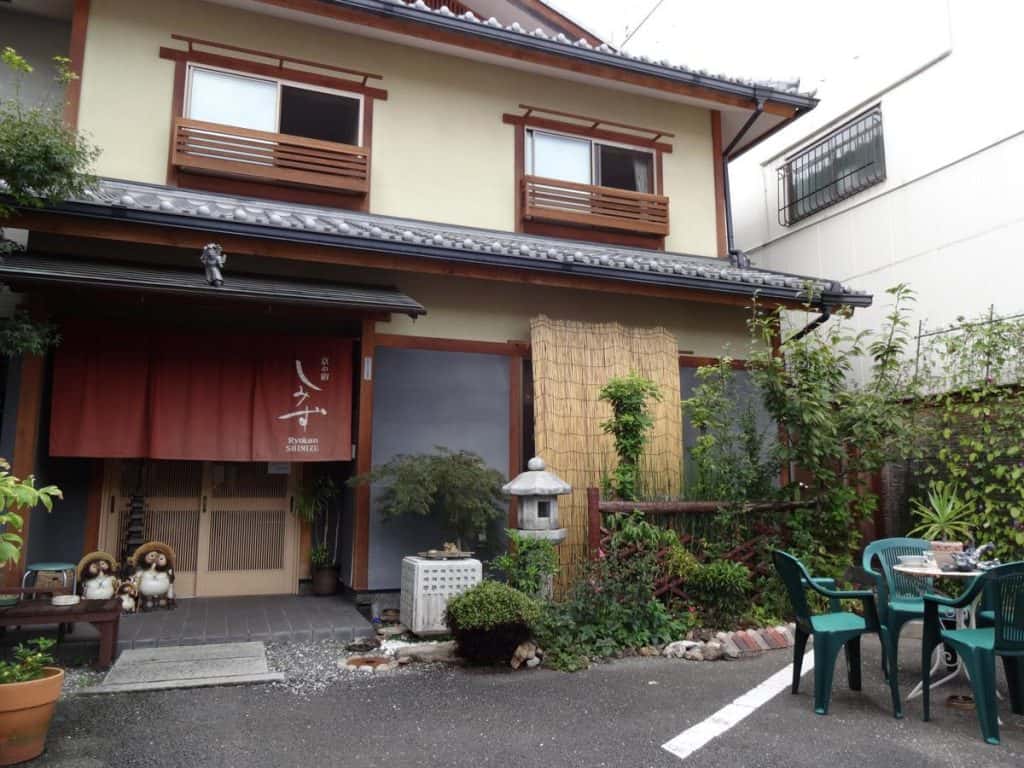 If you're looking for something more homely, the Ryokan Shimizu is a great budget-friendly place Ryokan.
Ryokan Shimizu is located near 3 temples: the Sanjusangen-do, the Tofuku-Ji, and the Kiyomizu-Dera Temple. You can also visit the famous Kyoto Imperial Palace, the home of the Japanese Imperial Family before moving to Tokyo, 1868.
The Ryokan Shimizu has a reputation for being impeccably clean and accommodating. They have a private onsen good for travelers who's a little more shy. The only downside is that they do not offer meals but a good variety of restaurants around.
The location is very convenient since the Kyoto Station is just a 5-10 walk away.
MIYAGIWACHO YOSHII
605-0801 Kyoto, Kyoto, Higashiyama-ku Miyagawa-suji 4-307-3, Japan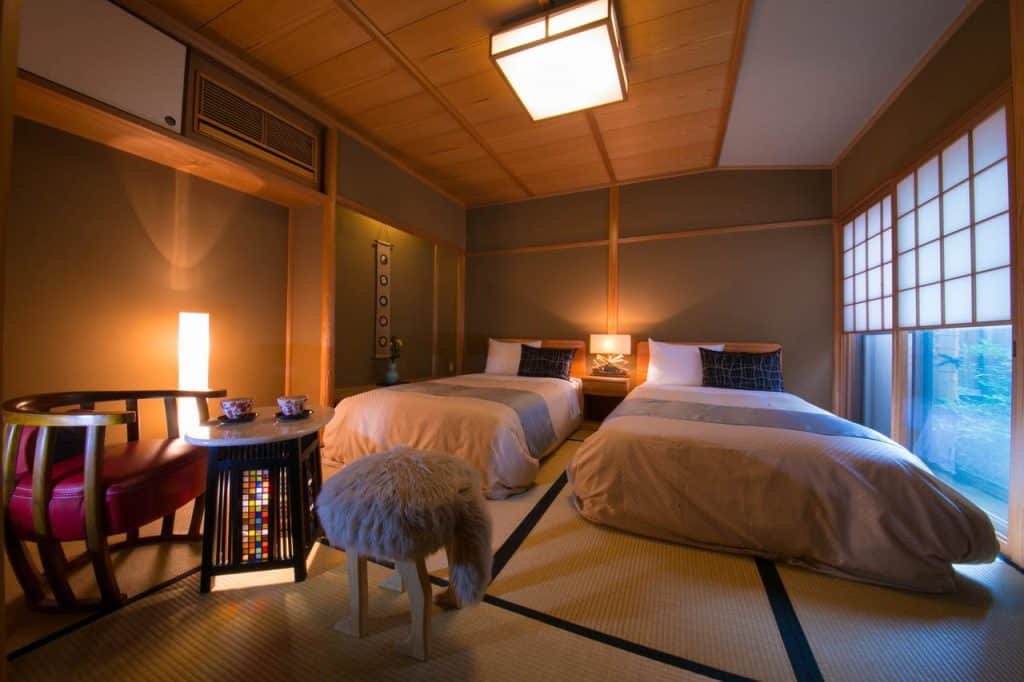 Miyagiwacho Yoshi is definitely recommended if you have a little more budget. This Ryokan has the comfort of modern facilities without having to compensate for the traditional Japanese experience.
The interior is stunning and the rooms are meticulously clean. They offer rooms which will cater to your bed needs: You can go full-on futon or a western-style bed. Each room has a private wooden onsen, perfect after a tiring day of walking.
Miyagiwacho Yoshii is located near Higashiyama Ward Station. The Yasaka Shrine is only 15 minutes away. This shrine is famous for hosting the Gion Matsuri festival during the summer; that's around July.
The Gion Matsuri is a thousand-year-old tradition and is one of the most iconic, must-see festivals of Japan. You'll see hundreds of lanterns lit up during the night time, a scene both so majestic and serene that it seems to make all woes go away. Maruyama Park, known to be the most famous cherry blossom spots in Kyoto, is also adjacent to Yasaka Shrine.
So, If you want to go old-town exploring and have a little more budget, this ryokan will provide familiarity, comfort, and tradition. Definitely, an unforgettable experience at the best ryokan Kyoto!
RYOKAN INAKATEI
605-0825 Kyoto, Kyoto, Higashiyama-ku, Shimogawara-cho 463, Japan
Ryokan Inakatei is a gem. If you're looking for something humble, rustic, and spacious, staying here is definitely recommended. This ryokan is very accommodating, attentive, and kind. The Ryokan Inakatei building is around 200 years old; heritage delivers an irresistible quaint charm about it – old squeaky floorboards, woody earthy smell of nature, fresh breeze, and private zen gardens are magical. Staying here is like reliving the old Japanese Edo Era.
Ryokan Inakatei is located at the cultural center, Higashiyama Ward, in a peaceful, quiet, and quiet neighborhood. The world-famous Yasaka Shrine and Maruyama Park are around a 6-minute walk away.
RYOKAN UEMURA
605-0825 Kyoto, Kyoto, Higashiyama-ku Gion Shimogawara Ishibei-koji, Japan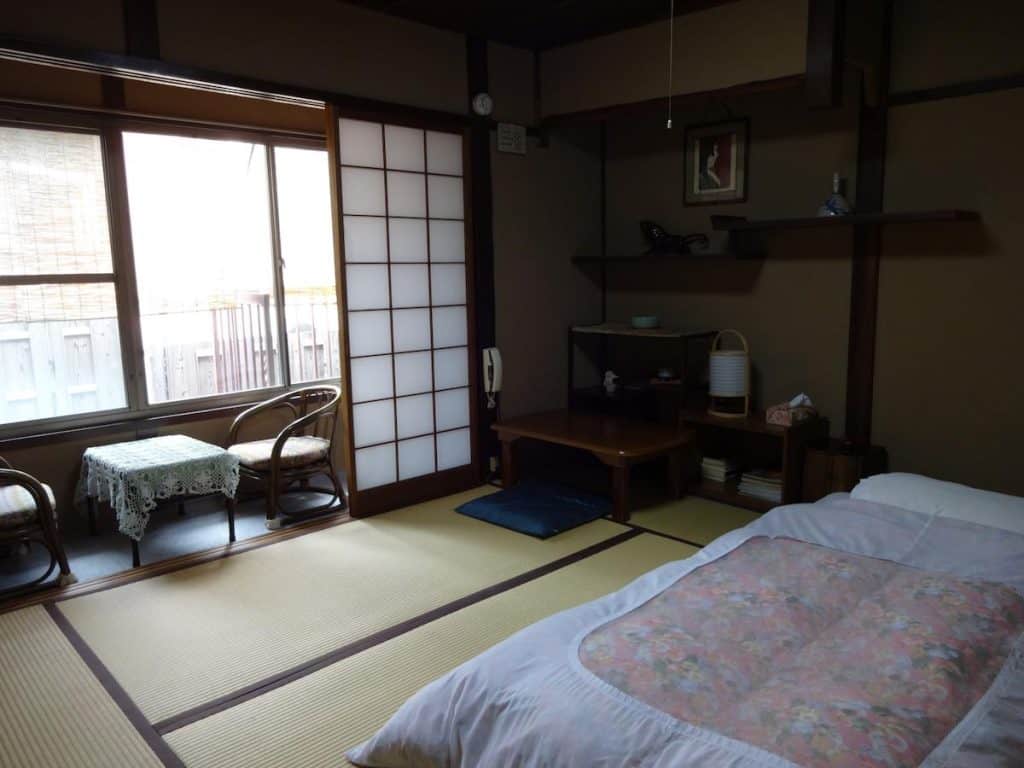 Ryokan Uemura has its own charm, and it took the form of Mrs. Hidoke Uemura! This Ryokan is a family-run business, and Ms. Uemura kept has been taking care of it for more than a whopping 6 decades. Famous for its delicious breakfast, nothing beats the Uemura's home-cooked meal made by Hidoke, herself. The overall vibe of the place is homey, peaceful, and spacious. Location? accessible.
Are you familiar with the movie, The Last Samurai? Well, the steps to the massive Sanmon Gate of the Chion-in Temple was one of the locations of shooting. It is one of the most popular Buddhist tourist spots in Japan. You can easily graze through the magnificent temple as it is only 5 minutes away on foot! Don't forget to drop by the Hojo Garden and the Yuzen Garden if you're looking for a spiritual, nature experience.
Staying here is the embodiment of the warm, gentle, and caring Japanese culture. A complete package. An experience you wouldn't want to miss.
YADOYA HIRAIWA
600-8114 Kyoto, Simogyo-ku Hayaocho 314, Shimogyo Ward, Kyoto, Japan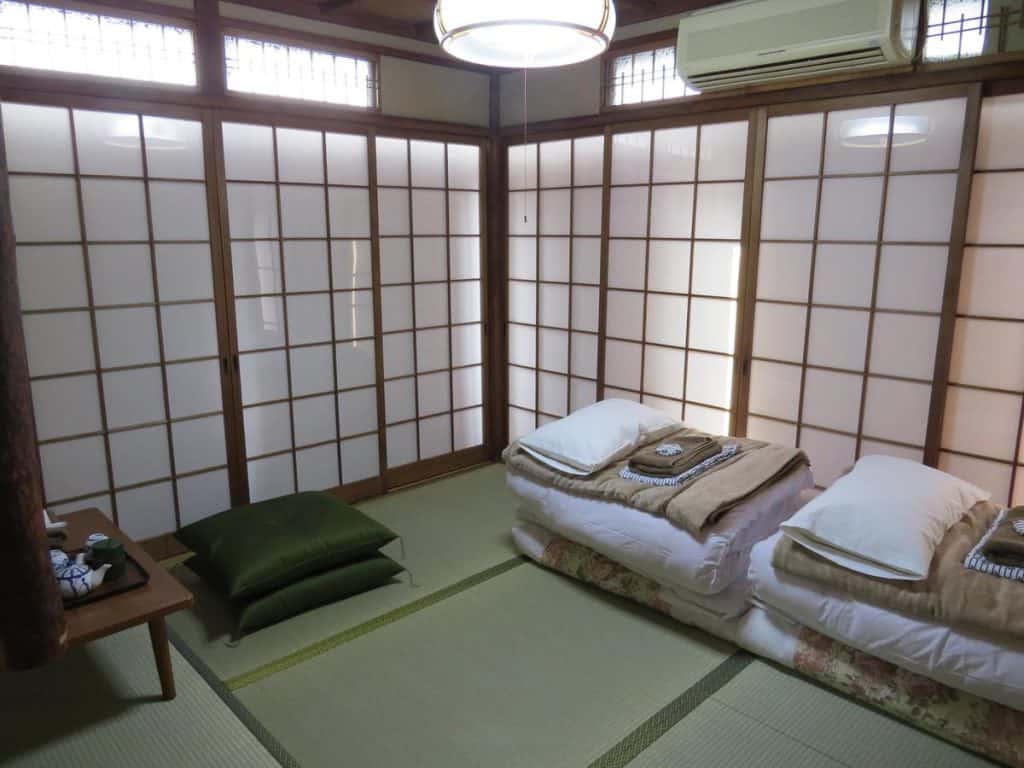 The building of this ryokan used to be a Yukaka or a traditional red light district of Japan. But the owners decided to transform it into a hotel and maintained the traditional design of the building in 1958.
Upon seeing the facade of this ryokan, you will instantly feel the traditional Japanese vibe. And upon entering Yadoya Hiraiwa, their friendly and helpful staff will greet you with Japanese hospitality.
The neighborhood is quiet despite the fact that it lies between downtown and Kyoto station. The rooms are comfortable and clean at a reasonable rate. The staff will provide you with dressing gowns for you to wear. However, the bathroom is shared and there are two toilets on each floor but it is spacious enough for the size of the rooms.
The location of Yadoya Hiraiwa is very good, as it is close to the river and you can explore the neighborhood and the streets around if you want to see more traditional Japanese houses. And you won't have any problems going to the center of Kyoto because there are available buses and taxis in the area.
DOZEN RYOKAN
600-8156, Kyoto, Shimogyoku Sasayacho 270, Shimogyo Ward, Kyoto, Japan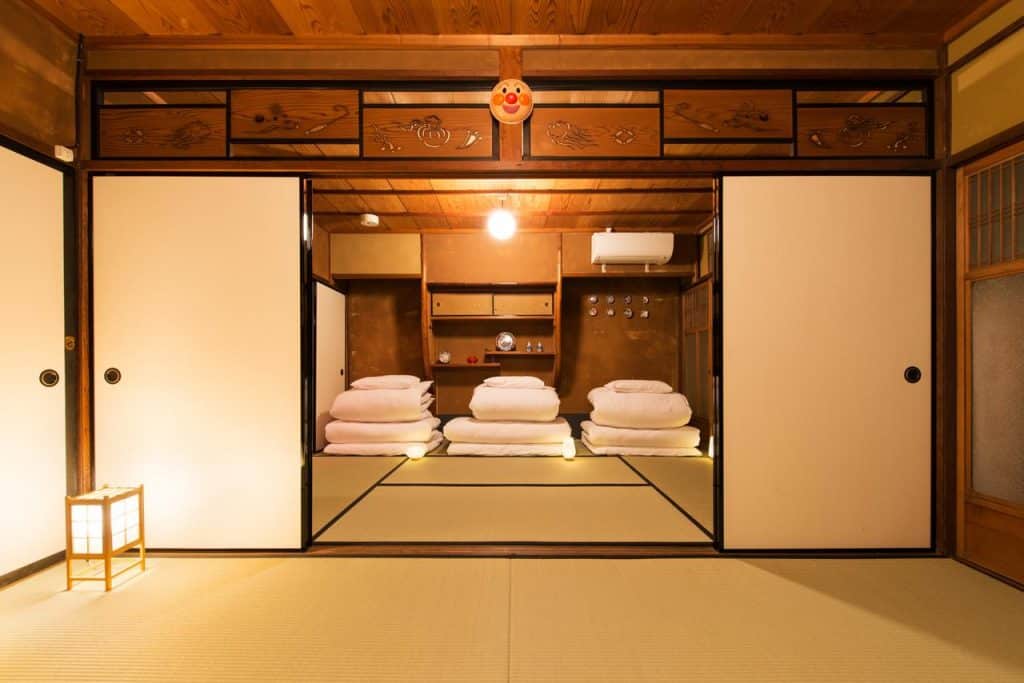 Dozen Ryokan is 100 year old inn located in Kyoto who will give you an authentic yet casual experience of what it is like to live in a traditional Japanese house. The staff will greet you upon entering the inn wearing Japanese kimonos.
Dozen Ryokan offers a dozen rooms (that is why it is called Dozen Ryokan) and each rooms are fully air-conditioned with free WiFi. Although the bathroom facilities are shared with other guests, the staff of this inn makes sure that everything is clean so guests won't have any problems. And for the comfort of all the guests, they provide free toiletries, towels, yukata robes, hair dryers, and iron so you don't need to bring them to your trip.
And if you are a wise traveler who only brings enough stuff for you to wear during the trip, there is an available washing machine at a fee at Dozen Ryokan where you can wash your clothes or garments. And for your breakfast, there is an on-site cafe on the ground floor of the building where you can eat.
This inn is accessible yo Samurai Kembu Kyoto which is 1.1 mi away, or you can also explore the Kiyomizu-dera Temple which is 1.4 mi away from the property.
KYOMACHIYA RYOKAN SAKURA HONGAN-G
600-8347 Kyoto, Shimogyo-ku Aburanojiki Hanayacho Sagaru Butsuguya-cho 228, Shimogyo Ward, Kyoto, Japan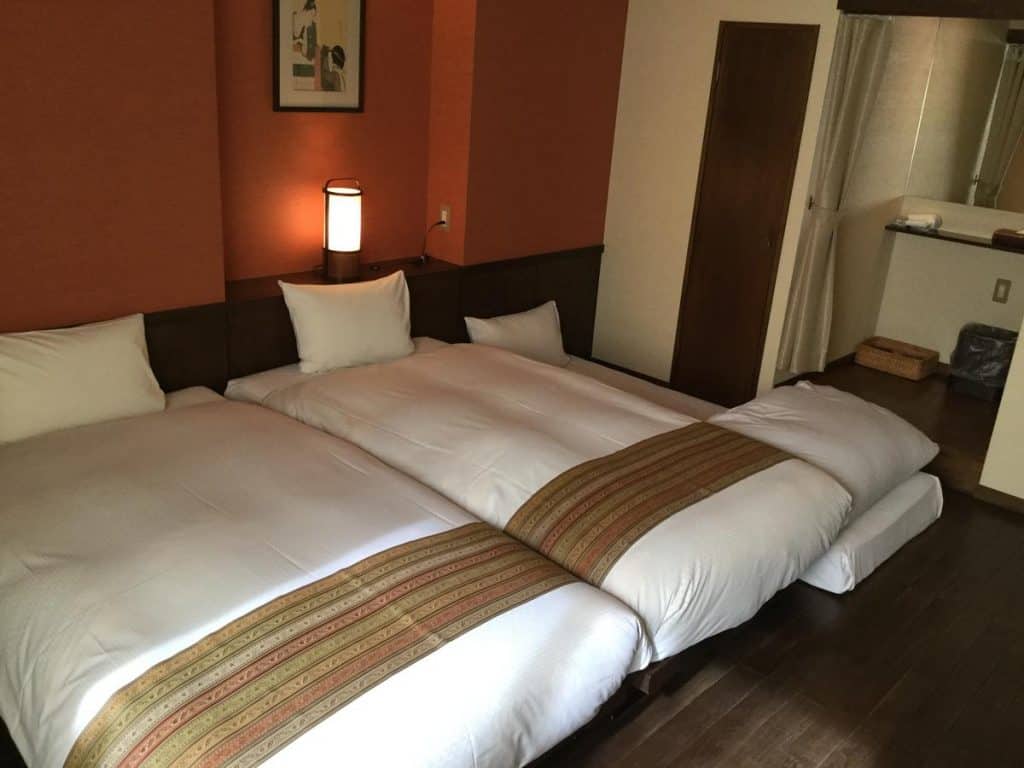 The moment you enter this ryokan, you can feel that you have been transported back in the early Japanese era. You can feel the atmosphere of an authentic Japanese home and the staff will greet you with a tea and a traditional Japanese snack upon arrival.
The rooms at this hotel is equipped with air-conditioning, flat screen TV, safe box, and a refrigerator. Despite being in the area near the Kyoto Station, the neighborhood is quiet you can be guaranteed with a good night's sleep.
If you don't like to share bathrooms with other guests, there is a private room that you can book that comes with a private bathtub and amenities. Breakfast is served daily at the lobby of the building and there is also a dry cleaning service and a storage for luggage for the convenience of their guests.
There is so much to explore in Kyoto and this hotel is your starting point. The nearest station which is the Kyoto Station is just a 15 min walk from the property as well as the Higashi-Honganji Temple.
EBISU RYOKAN
601-8048 Kyoto, Kyoto, Minami-ku Higashikujyo Nakatonoda-cho 16-2, Japan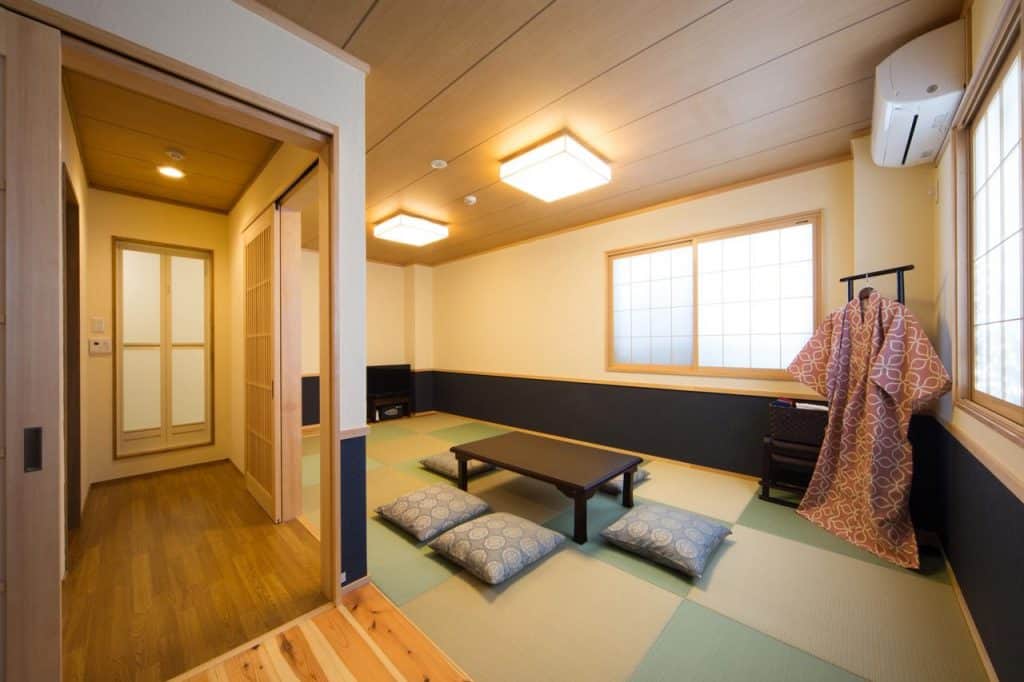 This brand new Japanese ryokan located in the heart of Kyoto is a budget-friendly accommodation with exceptional service. They employ an international group of people who can speak English, Chinese, and other foreign languages to help you communicate with your needs.
Their cozy yet functional rooms feature Japanese-style futon bedding, a low table with seating cushions, flat-screen TV, fridge, kettle, and a free WiFi.
The interiors of this ryokan will provide you with a traditional Japanese vibe yet you will also have the convenience of modern day time. Although meals are not provided by this hotel, you can find a lot of dining options around the area within a walking distance.
Since it strategically located in the center of Kyoto, you can roam around the area and take a 15 minute train ride to the famous Fushimi Inari Taisha Shrine, or Kiyomizu-dera Temple which is 30 minutes away when you take public transportation.
RYOKAN TORI
602-8453 Kyoto, Kamigyo-ku Sasaya cho 3-639, Kamigyo Ward, Kyoto, Japan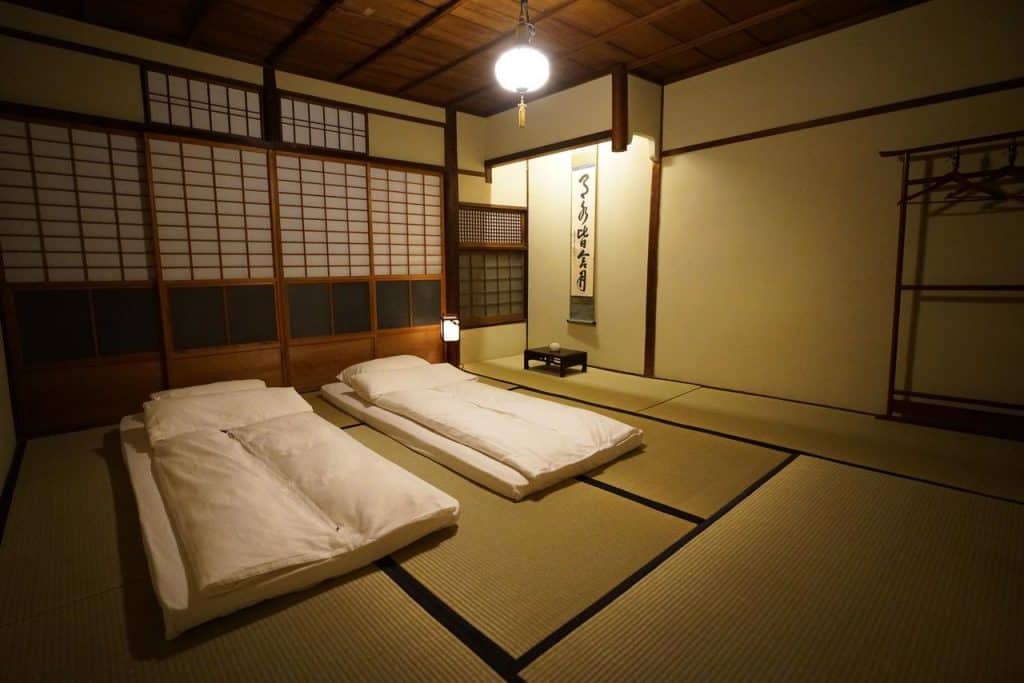 Unique, luxurious, and welcoming are the three words that would best describe Ryokan Tori. This 3-star ryokan is a perfect example of imperial architecture in Kyoto.
This hotel may be quite expensive for you especially if you are on a tight budget but it is worth its price. Guests can experience a traditional tea ceremony and Japanese breakfast. You can choose from their rooms with a shared bathroom and toilet or deluxe room with a private bathroom and toilet. All rooms are equipped with air-conditioning, kettle, fridge, and WiFi.
If you want to explore more of Kyoto, you can go to Kitano Tenmangu Shrine, Nijo Castle, and Kyoto Imperial Palace. Ryokan Tori is located close to some of the main sites in Kyoto and you can take the train or taxi.
Conclusion : Best Ryokans in Kyoto Japan
When looking for the best ryokan in Kyoto, you can consider a Kyoto ryokan private onsen or the best ryokan Kyoto – these are the best ryokans in Kyoto. I hope you enjoy staying at the best Kyoto ryokan for you. These Kyoto ryokan onsen are the best in Japan.
Sharing is Caring! Pin this article to save for later.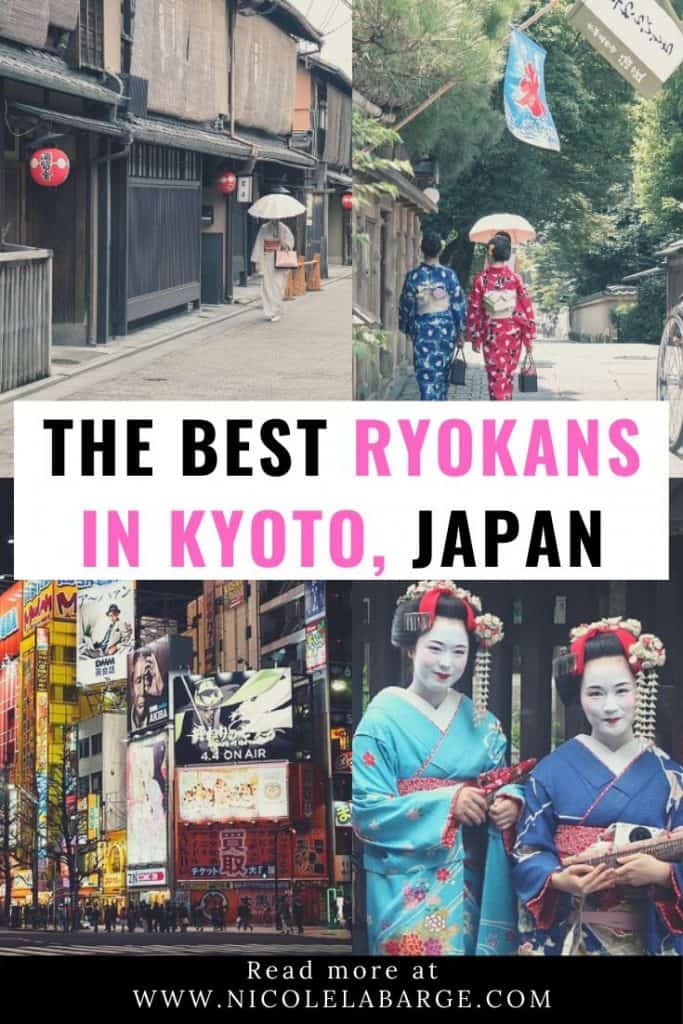 Continue Reading Further on my website on Japan:
31 Famous Landmarks in Japan and Japan Monuments
Kyoto Itinerary – What to do in Kyoto for first time visitors in 2019
Where to stay in Tokyo first time
Recent Posts