An Adventure Filled Two Week Japan Itinerary
Making the most of your Two Weeks in Japan
In this two week Japan Itinerary, you will find everything you need to plan a two week trip to Japan.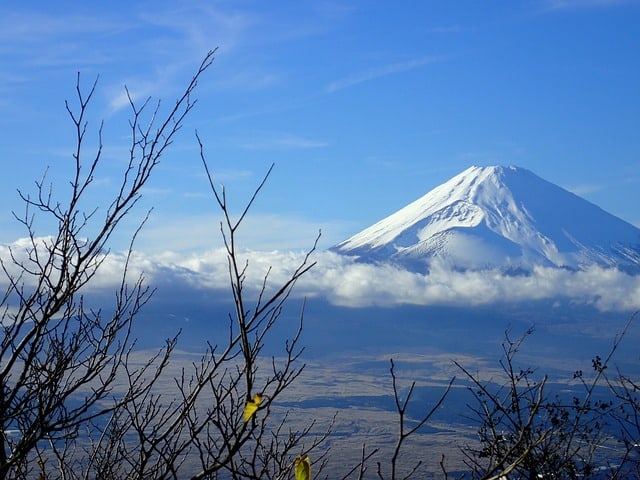 This itinerary covers all of the famous Japanese Landmarks and also hits the major cities of Osaka, Kyoto, Tokyo while still visiting Mt Fuji, Nara, Nikko and Takayama. A 2 week holiday in Japan is the perfect amount of time and you will enjoy this 14 day itinerary Japan.
Having lived in Japan I can say that you will have plenty to do in the two weeks and you might even want to consider spending three weeks in Japan!
Japan is a bucketlist place for many people and I had the opportunity to live there. That's why I like to share my knowledge of Japan and share this Japan 2 week itinerary which is perfect for your first time.
Things to know before you go on this japan itinerary 14 days
Japan is a fascinating culture with a perfect blend of new technology ahead of most of the world and traditions and temples which date back centuries, all surrounded by beautiful landscapes and world-class cuisine.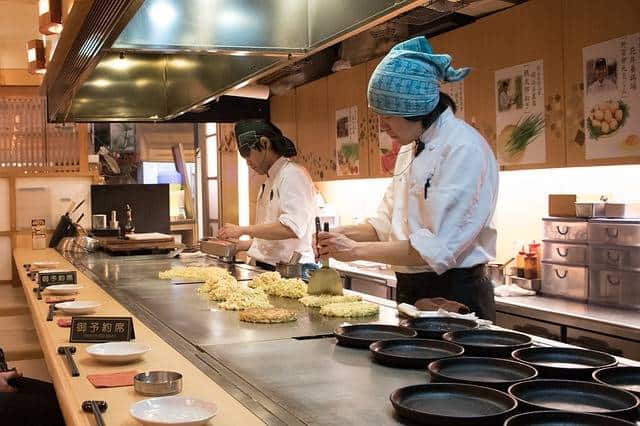 This mix of cultures and traditions comes with certain do's and don'ts, Japan is well known around the world for its organization, but this also comes with certain expectations and customs as with any other country.
In Japan, they love Americans and the culture, although unlike America it is not customary to tip and often the server will return the money thinking you made a mistake if you leave too much.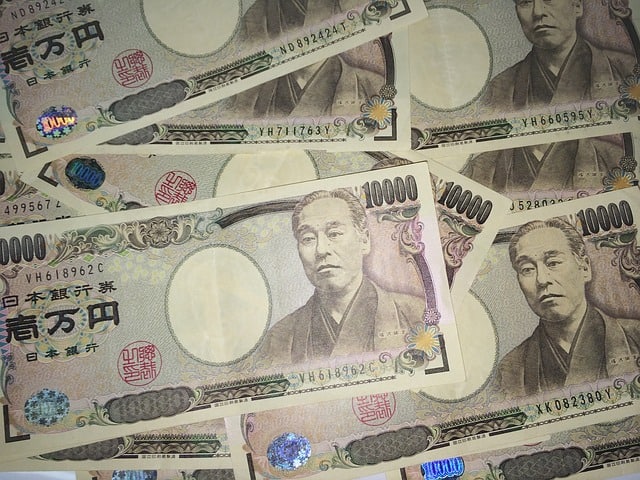 Japanese people are generally polite and they often watch the volume of their voices, in public areas you will usually only hear whispers or complete silence, the same with pointing, a big do not do in Japan, as well as taking photographs of people without their permission.
Everyone has stereotypes of Japan and what it would be like, but don't expect this to always be the case, in many places in Japan you will not find English translations of items (although many Japanese people speak English), as will you not find hibachi restaurants.
Beware that in Japan cash is king, few places will accept card payment so ensure you have enough cash.
Highlights: 2 weeks in Japan what to do
Day 1 – Tokyo
Harajuku district
Kawaii Monster Café
Day 2 – Tokyo
Toyosu Fish Market
Cosplay Go-Karting
Digital Art Museum
Day 3 – Tokyo
Minato neighbourhood
Tokyo Tower
Shinjuku neighbourhood
Tokyo Metropolitan Government Building
Day 4 – Tokyo Nikko
Senjogahara hiking trail along Chusenji Lake
Japanese Onsen
Day 5 – Nikko
Shinkyo Bridge
Rinnoji Temple & Toshugu Shrine
Day 6 – Tokyo to Hakone
Visit Mt Fuji – day trip.
Mishima Sky Walk
Day 7 – Visit Takayama
Shiroyama Park
Higashiyama Temple Walk
Day 8 – Osaka
Day 9 – Osaka
Hoshida Park
Osaka Bay Area
Day 10 – day trip to Nara
Todaiji temple
Isuien Garden
Day 11 – Osaka Kyoto
Arashiyama Bamboo Grove & Tenryu-Ji Temple
Japanese Cooking Class
Day 12 – Kyoto
Gion district
Kennin-Ji Temple
Bar Hopping Tour
Day 13 – Kyoto
Downtown Kyoto – Nishiki Maret & Kyoto International Manga Museum
Fushimi Inari Shrine
Day 14 – Return to Tokyo the end of your 14 days in Japan
Day 1 – Tokyo
We're going to start our 2 week Japan itinerary in Tokyo! One of the craziest cities you will ever visit but don't worry, we are going to hit all the top places in our Japan travel itinerary 14 days.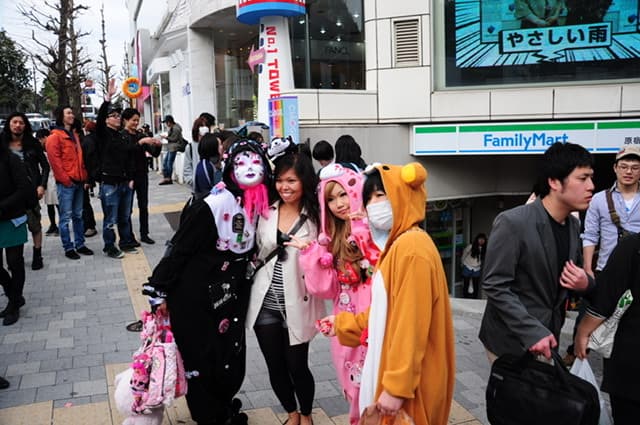 Head over to the Harajuku district and explore this beautiful neighbourhood and all it has to offer. There is plenty to do in Harajuku so it will undoubtfully be fun packed.
Some things to do in Harajuku include visiting Takeshita Street, the main hub of Harajuku filled with stalls, stores and many activities. Purikura's are very popular in Japan and they are all over Harajuku so try one out! A purikura is a traditional Japanese photo booth that allows you to edit the photos, adding stickers and captions before printing them out.
For lunch, head over to the Kawaii Monster Café. This is a colourfully themed café that comes along with a great experience, crazy food and eye-catching decorations. Japan is known for themed food spots and this is no different.
There is plenty more to do in Harajuku so take a stroll around and see what else it has to offer. Harajuku is also home to a very important and historic landmark – the Meiji Jingu Shrine.
Day 2 – Tokyo
Head over to the Toyosu Fish Market, one of the largest fish markets in the world and have a stroll around. Fish markets are a big part of the Japanese culture, so this is yet another way to immerse yourself into the culture on your trip.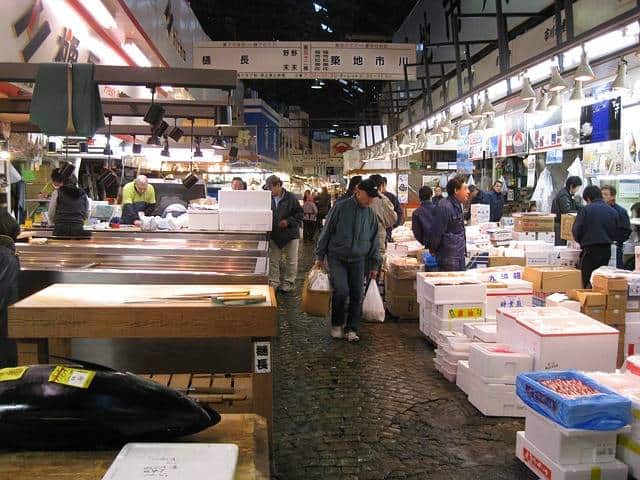 Following the morning at the fish market, try your go at something else that is an up-coming popular attraction in Japan – cosplay go-karting. There are many places around the city offering this, all slightly different to another but all offer a great experience and loads of fun.
End the day by visiting the Digital Art Museum team Borderless. teamLab Borderless is a world of artworks without boundaries, a museum without a map created by art collective teamLab. This offers a truly unique experience and something very memorable. It does sell out so you need to book your tickets ahead of time.
Day 3 – Tokyo
Begin your day in the neighbourhood of Minato. This is a beautiful town filled with many hidden gems. Go exploring and see what you find.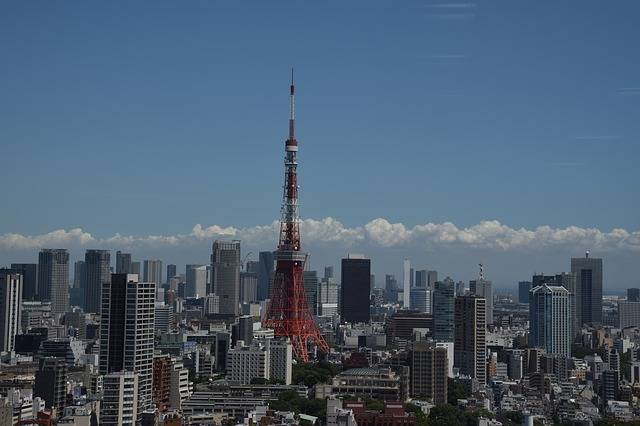 Nearby is the Tokyo Tower. This is one of the most iconic landmarks in the country and definitely a must see while in the capital city. You can either admire it from the ground or head up and see the views of the city it offers.
Visit an animal café for lunch! Animal cafes are also very popular in Japan, they're cafes where you sit and enjoy yummy food while being surrounded by adorable animals. There are many to choose from but one is HARRY, an animal café of Hedgehogs!
After lunch head over to the neighbourhood of Shinjuku. This is a beautiful neighbourhood with lots to offer so wander around and check it out. One spot that is a must see is the Shibuya crossing! It is a world famous site and perfect for getting a great Instagram pic.
For dinner tonight, check out the famous Shinjuku Ramen. This area is known for having some pretty spectacular ramen, so see for yourself what it's like.
At the end of the day, after the sun has set head over to the Tokyo Metropolitan Government Building and head up to the observation decks to see the beautiful night skies and city lights of Tokyo.
For more detailed information on Tokyo, check out my Tokyo 3 day itinerary.
Day 4 – Tokyo to Nikko
Now this is one of my favorite places on this two week Japan itinerary. Nikko is just stunning.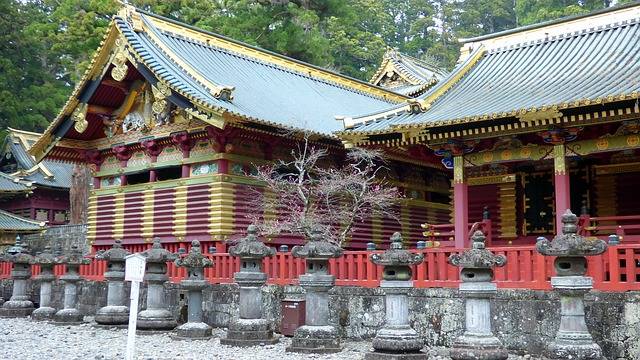 Take an early morning train to the beautiful mountain town of Nikko, just a few short hours north of Tokyo. Nikko is a gorgeous hidden gem of Japan that has so many beautiful natural beauties and many activities to do.
Take a stroll or bike ride along the Senjogahara hiking trail that goes along the gorgeous Chuzenji Lake. This is a tranquil experience surrounded by nature and a nice oasis after experiencing the busy big cities. Along the lake are many beautiful waterfalls that are also worth a visit.
Continue to the nice relaxing day by enjoying a traditional Japanese Onsen. An Onsen is a Japanese hot spring, and they are very popular among the country. According to many Japanese, Nikko is one of the best places to experience an Onsen.
Day 5 – Nikko
On your final day in Nikko take a quick trip to the Shinkyo Bridge, a beautiful ancient sacred bridge of Japan surrounded by beautiful nature. This bridge also offers as an entrance to some of the shrines and temples home to Nikko and is also considered to be one the greatest and finest bridges in Japan.
Cross over the bridge and visit the Rinnoji temple, the most important temple in Nikko and one of the biggest attractions to the hidden mountain town. This temple is so important that many people take day trips from Tokyo specifically to see visit this temple as well as the Toshugu shrine, which is also on the agenda for this day.
Enjoy a relaxing afternoon, wandering around and exploring the beautiful mountain town before heading back to the city tomorrow.
If you have a few extra days, check out my post that includes both Nikko and Mr Fuji that make amazing day trips from Tokyo.
Day 6 – Day trip to Mt Fuji
Take a morning bullet train from Kyoto heading to the capital city, Tokyo with a stop along the way at Mt Fuji. The best stop to get off at to see the mountain is 'Mishima' station. This stop allows you to have many experiences at Mt Fuji.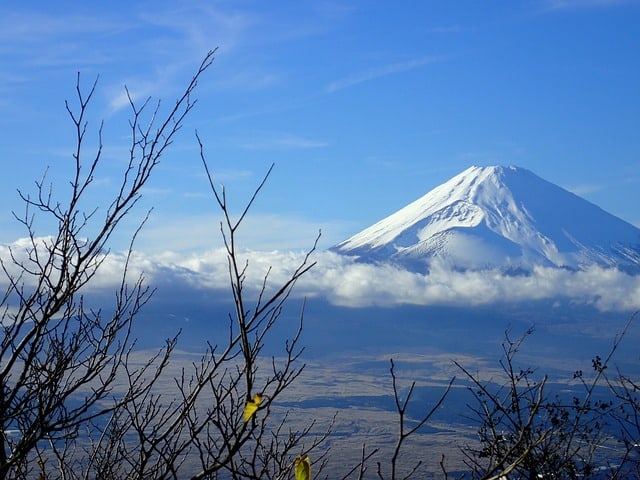 One unmissable experience is the Mishima Sky Walk. This is the longest suspense bridge in Japan and provides a fantastic view of the mountain. The bridge offers panoramic views of the mountain and nature below and is well worth the effort.
Mt Fuji is located in the Hakone region and I have put together a post on where to stay in Hakone to help you figure out the best area to stay in Hakone.
Close to the train station are a few fantastic restaurants serving one of Japan's finest delicacies, Unagi. So why not try it out? The locals love it.
After exploring all that Mishima has to offer, hop back on a train and head into the capital, Tokyo.
Day 7 – Visit Takayama
Takayama is a great place to go to get away from the busy cities in Japan and take in the sites or even go hiking in the Alps.
First up you will visit Sakurayama Hachimangu Shrine. This is a Shinto Shrine and it is a lovely place to go for a walk around the grounds.
I also highly recommend the Higashiyama Walkway (Higashiyama Yuhodo). This walkway is a pleasant walk through Teramachi which is a temple town near Takayama. It is a 3.5 kilometer walk and takes you past many temples and shrines.
You can take a tour here to see the temples and then also go on a day trip to see the snow monkeys. Travel from Takayama to Nagano across the dramatic Hida Mountains, all led by an English-speaking guide, and take in the best this region has to offer, from snow monkey parks to ancient Buddhist temples.
Day 8 Osaka
Osaka was the first capital city of Japan!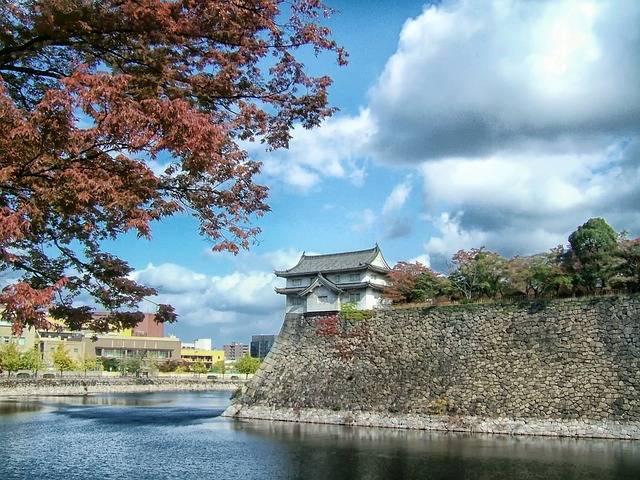 On your first day in Osaka, begin your trip by visiting quite possibly the most famous landmark in the city – Osaka Castle! This castle originally originated in the 1500s, although, the castle was destroyed and what is standing now is the reconstructed castle built in the early 1900s. The castle is located on beautiful grounds, so go out and explore this area of Osaka.
Following your trip to the castle, head down to the Dontonburi district. This is one of the most iconic areas in Osaka and is a very popular tourist destination due to the many activities, bright lights and delicious food nearby. Explore this area by taking a relaxing boat ride down the river, which stops at many of the tourist spots down the river.
Day 9 Osaka
In the morning, take a trip out to Katona which is about an hour north of Osaka (easily accessible by train!) to visit Hoshida Park. This park includes the largest wooden suspense bridge in japan.
This is a popular tourist spot, particularly in the Autumn months mostly due to the beautiful nature and landscapes. There are also many hiking trails located in the area which make for a perfect opportunity to take a walk through the beautiful Japanese nature.
Following this morning adventure, head back into the city via train to the Osaka Bay area. This district is home to two large entertainment centres – Universal Studios as well as an American themed amusement park! there is plenty to do in this area, which makes for a perfect way to spend the rest of your afternoon/evening. Check out my post on Osaka Nightlife.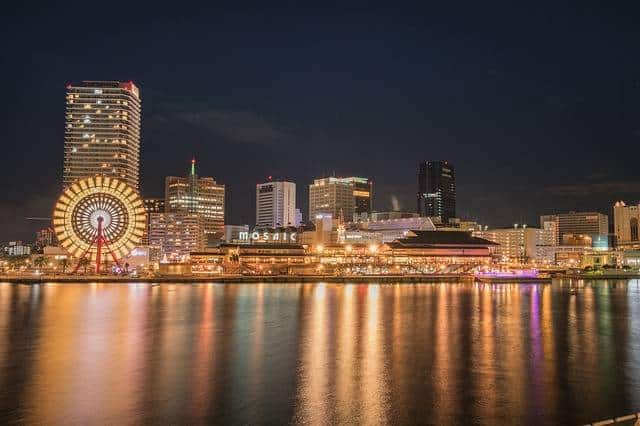 Also located in this area is the Tempozan Ferris Wheel. This is a must do as it gives fantastic views over the city, particularly if you do this after the sun goes down and can see out through all the beautiful city lights.
There are a number of food stalls and restaurants located in the area all of which offer yummy traditional Japanese cuisine, as well as western food too.
You can also check out my Osaka Itinerary for a more detailed itinerary on what to do and where to stay.
Day 10 Day trip to Nara
Take a morning train from Osaka to Nara. Nara was one of the previous capital cities of Japan and still remains to be a cultural and historically significant city in Japan.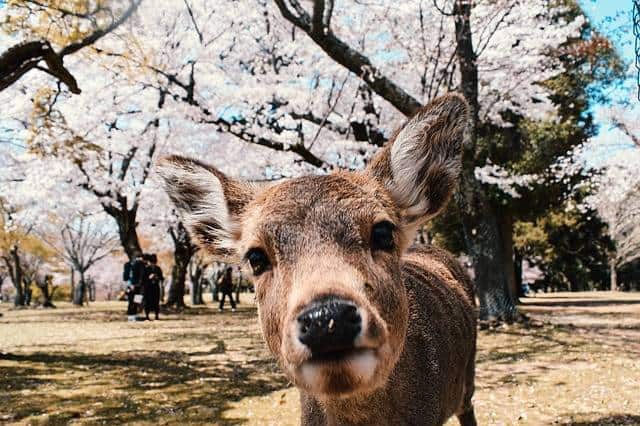 While in Nara, stop by the Todaiji Temple, this is one of Japan's most famous and historic temples. close by is the beautiful and peaceful Isuien Garden, also worth a visit while in Nara.
Through the beautiful gardens are many traditional teahouses, so stop by and enjoy some traditional Japanese green tea or Matcha along with some traditional Japanese sweets and treats.
There are many other beautiful places and landmarks to visit in Nara explore some more of the city before hopping on a train back to Osaka for the night.
Day 11 Osaka to Kyoto
Hop on an early morning bullet train north to Kyoto and get ready to explore this city. Bullet trains are the easiest and most efficient ways to travel through the major cities of Japan.
On your first day in Kyoto, head over to the Arashiyama Bamboo Grove – a large bamboo forest that is a must see on any visit to Japan.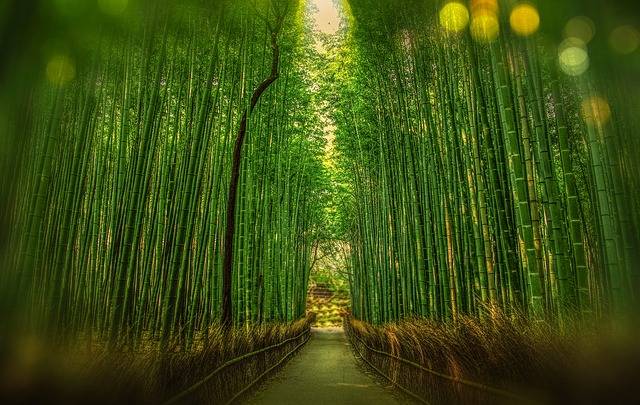 This is one of the most popular attractions in Kyoto and also considered as being the most photographed sights in the city. The forest has many paved walkways to lead visitors through the forest and the soaring bamboos.
While in Arashiyama, take a trip over to see the Tenryu-ji Temple. This is the most important and significant temple in this district and is considered to be one of the best zen temples in the city, so much so that it is now a World Heritage Site.
After exploring Arashiyama, the bamboo forest and the temple, head back to the city centre and engorge yourself into the Japanese culture by participating in a Japanese cooking class! These are offered all over the city, so should be easy to find one near you. These classes are fantastic, they teach you how to make some traditional dishes and you get to eat them too!
Day 12 – Kyoto
Head over to Gion, a colourful and cultural district of Kyoto known for their traditional Geisha. Geisha are women who dress up in beautifully coloured kimonos and white paint on their faces, they often perform dances on the streets so see if you can check them out.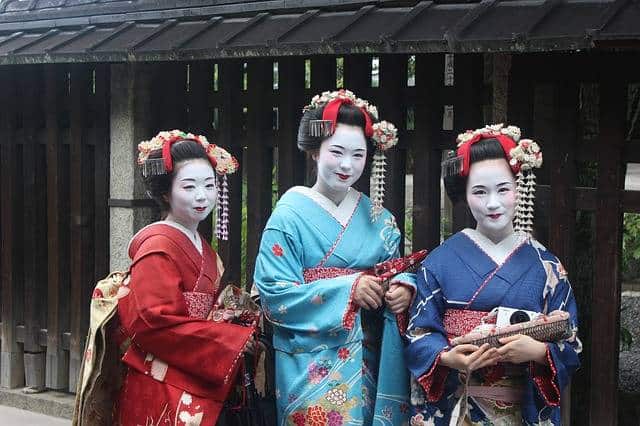 Take a midday trip over to the Kenin-ji Temple, a historic Buddhist temple known as being one of the most zen in Japan. If you're feeling a bit overwhelmed with the hustle and bustle of this trip, this may just calm your nerves
Head back into the city centre and participate in a bar hopping tour of Kyoto. This is hosted by a local and they take you around to many of the best and hidden bars. Experience the Kyoto nightlife like a local and experience some of the best local traditional drinks and dishes. This is a fun tour to take if you want to get an insider guide to Kyoto.
For more details to plan your time in Kyoto check out my Kyoto Itinerary which can be used for 1-4 days.
Day 13 – Kyoto
Begin your day by visiting the Nishiki Market in downtown Kyoto. This market is packed full of lots of delicious as well as some weird food that all comprise of the unique Japanese cuisine. this is a great way to immerse yourself into the Japanese food culture. There are also tour groups organised by the market that you could join, which includes a great 7 course lunch!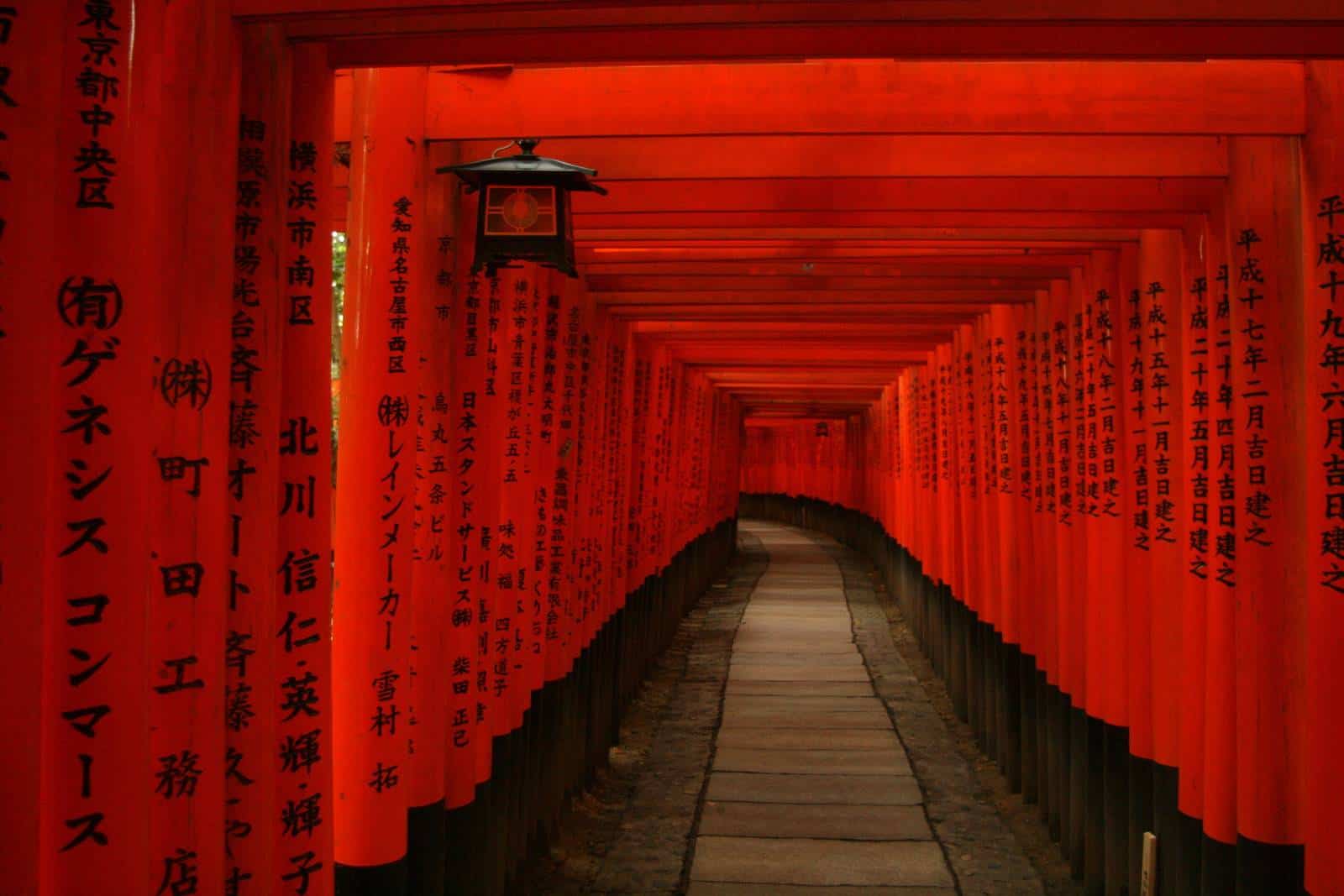 From here, you can walk around and explore more of what downtown Kyoto has to offer. Another great place to check out is the Kyoto International Manga Museum. A museum containing over 300,000 comics! Comics are a huge part of the Japanese culture, so this is a great place to check out. There are even classes where you can learn how to draw manga or have someone draw you as a manga!
Following this, take a trip over to see the Fushimi Inari Shrine. This is a beautiful shrine in Kyoto and best visited in the afternoon as the sun is setting as it reflects the colours the best. There are many torri gates to see and explore as well as the shrine itself.
Day 14 – Return to Tokyo the end of your 14 days in Japan
Conclusion: Japan in two weeks
You are really going to enjoy being in Japan in 2 weeks. There is so much to do there in this Japan itinerary 14 days. I hope you enjoy your 14 days in Japan seeing so much of the country.
Sharing is Caring! Pin this article to save for later.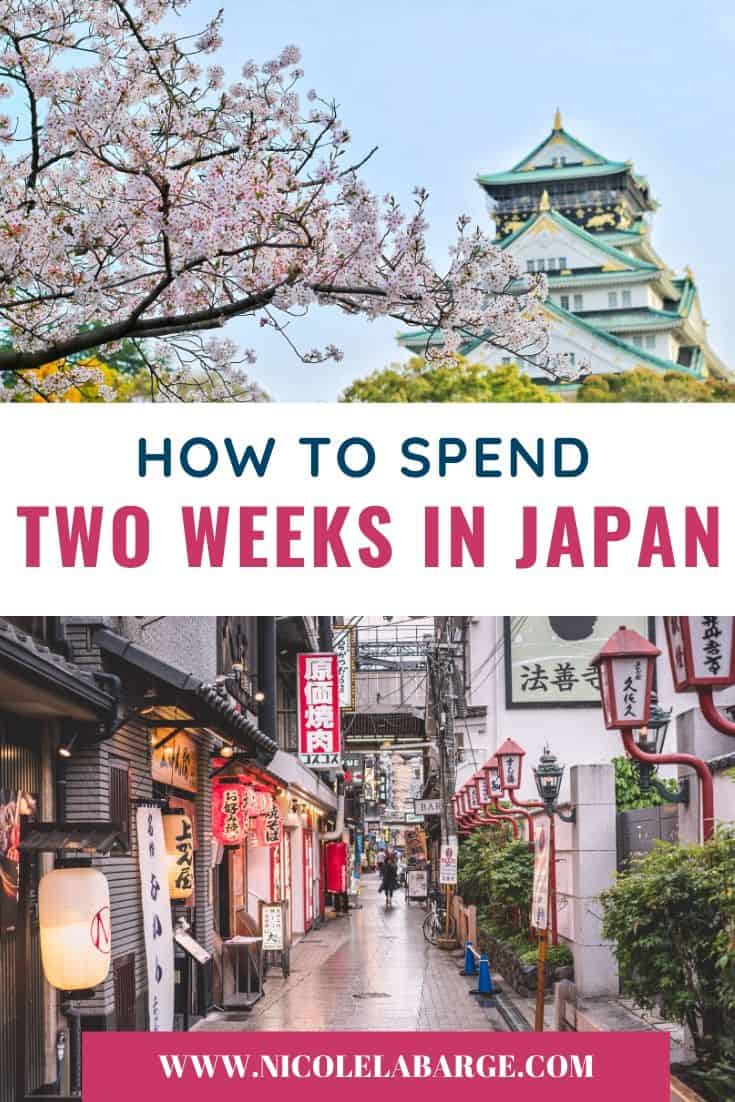 Read more on my website about Japan:
10 day Japan Itinerary: How to spend 10 days in Japan
Best Japan Travel Apps – Planning a trip to Japan
Planning a Trip to Japan? Tokyo Osaka Kyoto – 7 day Japan Itinerary
Recent Posts