Where to stay in Tokyo first time – the Best Places to stay in Tokyo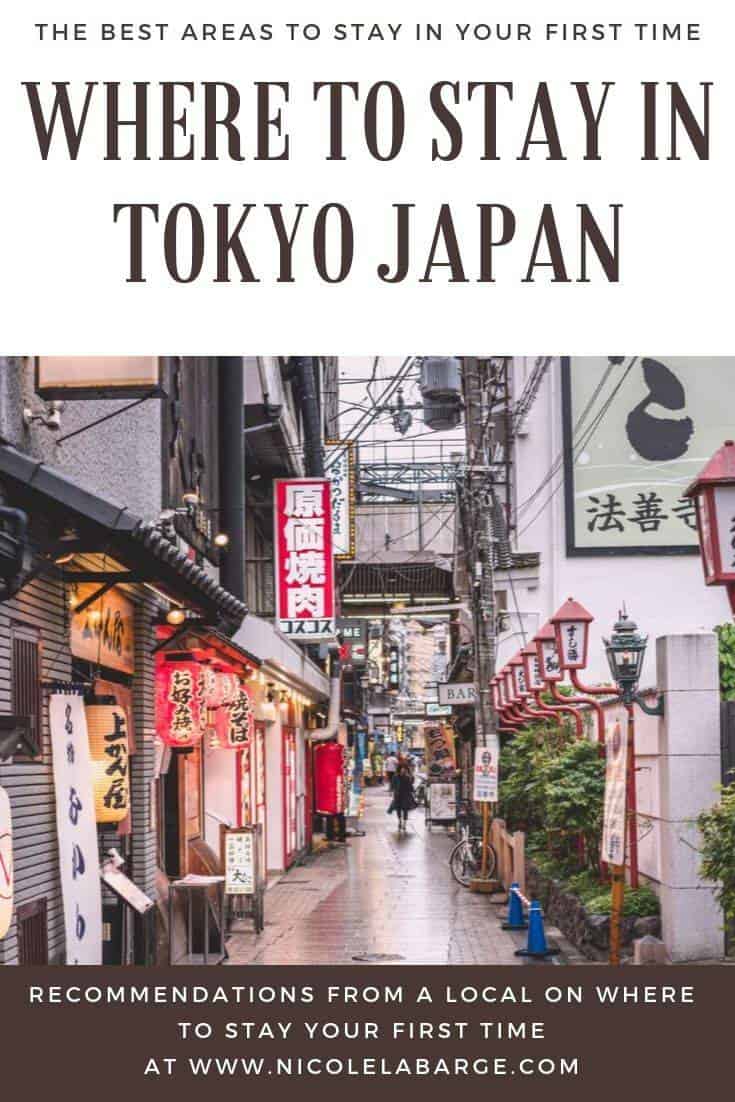 Where to stay in Tokyo for all budgets
The first time I flew to Tokyo I was overwhelmed by the city. Where should I stay? What should I do? Well after living in Japan I realized I'm not the only one who has these questions. That's why I have put together this guide to places to stay in Tokyo – especially for your first time.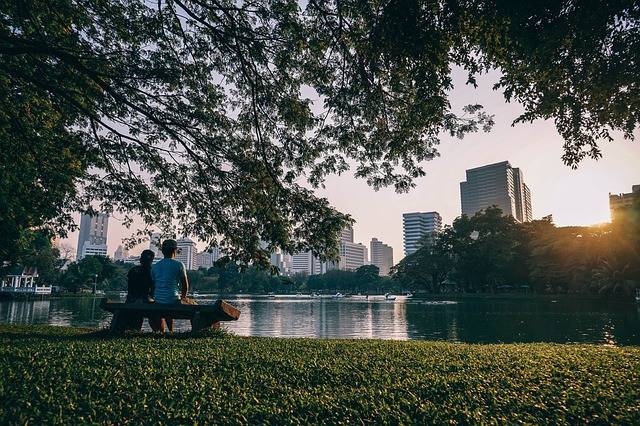 I've put together the best areas to stay in Tokyo and the best hotels to stay in Tokyo.
I also have a Tokyo Itinerary you can check out and the best day trips from Tokyo you should take while you are there. If you have one week in Japan I recommend my Tokyo, Osaka, Kyoto Itinerary.
Now back to hotels – the best place to stay in Tokyo your first time is the Shinjuku area. Its the best places to stay in Tokyo on a budget. This area has the best places to stay in Tokyo Japan and you will find the best place to stay in Tokyo Japan for you!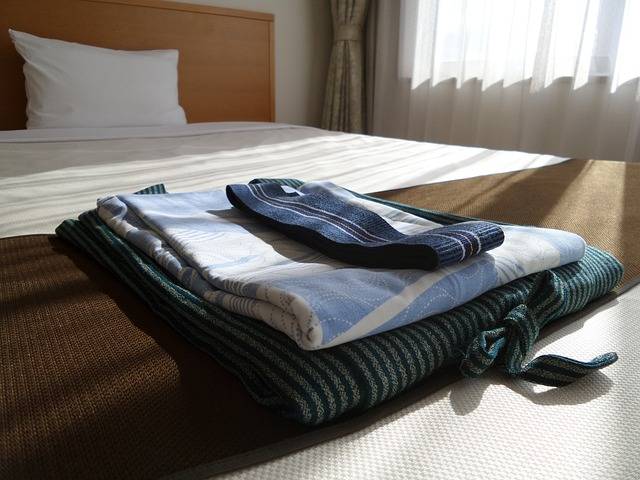 Best place to stay in Tokyo your first time: Shinjuku
Located on the 42nd floor of the 52-story tower Park Hyatt Tokyo feels like an oasis far away from the chaos of the bustling city. We stayed a few days here when we visited during the Christmas holidays. While most people visit Japan during the Spring or Fall, December in Japan turned out quite nice, with fewer crowds, more illumination & lights and a little bit of snow in the Japanese Alps!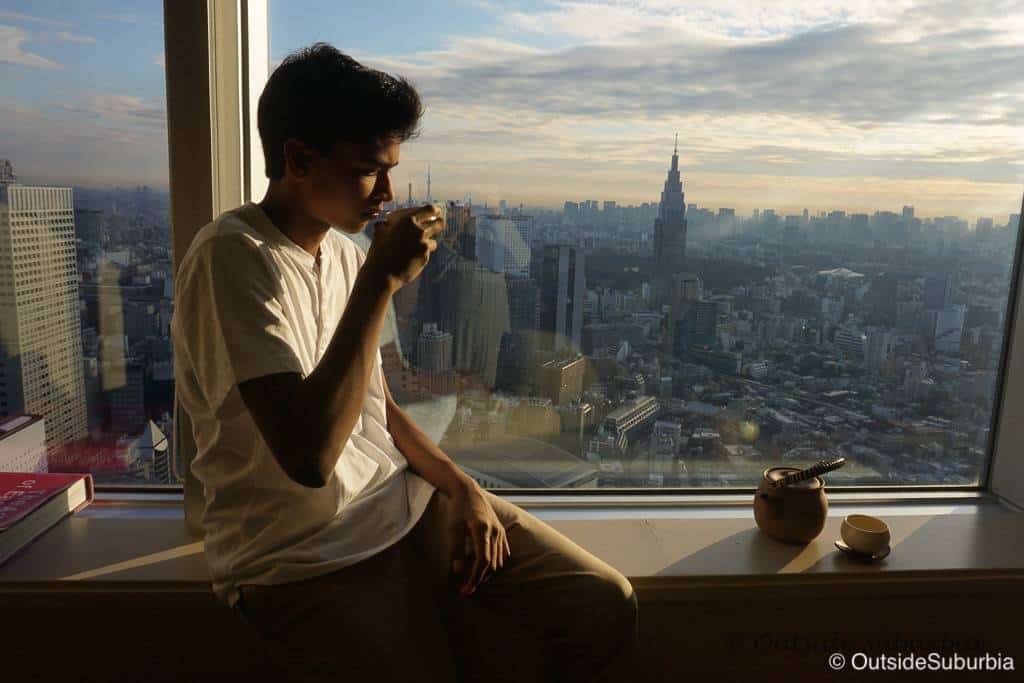 We would watch the sun come up while sipping hot green tea in our rooms since we were pretty jetlagged from our trip. The Park Hyatt Tokyo Spas is one of the best spas you will find in a city hotel, with steam rooms, multiple saunas and whirlpool tubs. Both the pool and gym have great views as well and it is truly a great luxury hotel that caters to families and business travelers. Stop by the Peak Bar for snacks or drinks and try to catch a sight of Fujisan. We would look for the famous mountain every morning before heading out to take a closer look at from other viewpoints.
The hotel is located in Shinjuku which is a business and nightlife epicenter of Tokyo and the railway station is one of the busiest. Shinjuku is also known to the biggest redlight district in Tokyo where hundreds of restaurants, bars, night clubs and other redlight establishments are located but you don't see any of that when you are inside the confines of your luxury accommodations at Park Hyatt. You can walk up to Meiji Shrine which is a brisk 20 minute walk from Park Hyatt. We spent some time at the Yayogi park people watching after leaving our wishes and prayers on votive tablets at the shrine. During spring Shinjuku Gyoen National Garden is a great place to see cherry blossoms right in the heart of the city.
Best Area to stay in Tokyo for High-End Fashion and Dining: Ginza
Mitsui Garden Hotel Ginza Premier
Mitsui Garden Hotel is situated in Ginza Tokyo, just a short walk from Nippon Television, Mitsui Garden Hotel Ginza Premier provides 4-star accommodation and free wireless internet. It is a short walk from Tsukiji Outer Market, Tokyo Electric Power Company and Shiodome, and showcases views of Tokyo Bay.
Ginza is another great area in the city and has great hotels to stay in Tokyo.
Ginza is the area you go to for luxury goods and it is the perfect shopping destination. Hotels in this area are prime locations and close to the Tsukiji Fish Market and of course great sushi restaurants.
This area is popular for food and sightseeing as well. It also has great connections to other areas of Tokyo.
Best Tokyo Neighborhood for themed cafes and diverse shops: Ikebukuro
Kimi Ryokan in Ikebukuro district
by Laura from Travelers Universe
Kimi Ryokan in Ikebukuro district in Toshima, Tokyo, is ideally situated just a quick stroll away from the Ikebukuro station, one of the biggest transportation hubs in Tokyo. A ryokan is a Japanese style hotel Tokyo.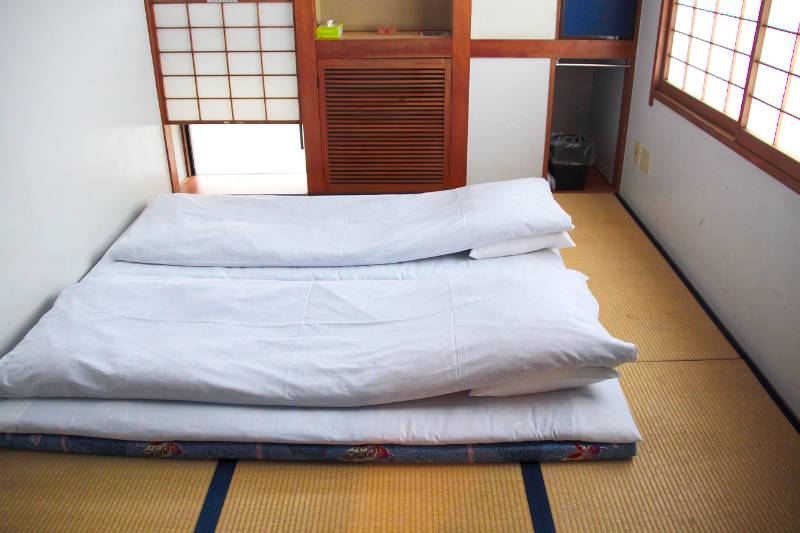 This area is incredibly colorful and has some of the biggest concentration of hole in the wall noodle shops. Plus if you're into festivals and happen to visit Tokyo in autumn, the Ikebukuro festival is one of the most dazzling you can witness. The street where this traditional Japanese inn is located has a surprising village feeling.
It's a small and quiet little street away from all the hustle and bustle of Tokyo and this is great if you prioritize a good night's sleep. Even the buildings around the inn are pretty low key, no more than 2-3 story high! Nevertheless, the nearby streets are lively, so the area really packs the best of both worlds.
While Kimi Ryokan is pretty new, the idea of ryokans originated hundreds of years ago, in the Edo period. At Kimi, you'll be spending the night sleeping on a futon (way more comfortable than I had ever imagined!). The modern windows are covered in sliding paper, to give an old-world feel and only let a diffuse light get through.
The bathrooms are shared, but super clean and with a wonderful Japanese touch. There's even a typical bath tube. But the part that amazed me the most was that they would provide their guests with extra plastic clippers to use in the bathroom.
Needless to say, you have to leave your street shoes in a special place next to the hotel entrance. No worries, they provide slippers to all their guests for use inside the hotel. As far as hostels go, Kimi Ryokan is one of the most unique ones I stayed in and at just under €50 a night, I find it to be a pretty good deal.
Best Tokyo Neighborhood for foreigners and expats: Akasaka
Super Hotel LOHAS Akasaka
by Katie Diederichs from Two Wandering Soles
With so many places to choose from, it can be overwhelming picking a place to stay in Tokyo. But if you're on a tight budget, your options will be whittled down quite a bit in this notoriously expensive city. If you're looking for a cheap, well-located place to rest your head, Super Hotel LOHAS in Akasaka might be just what you're looking for.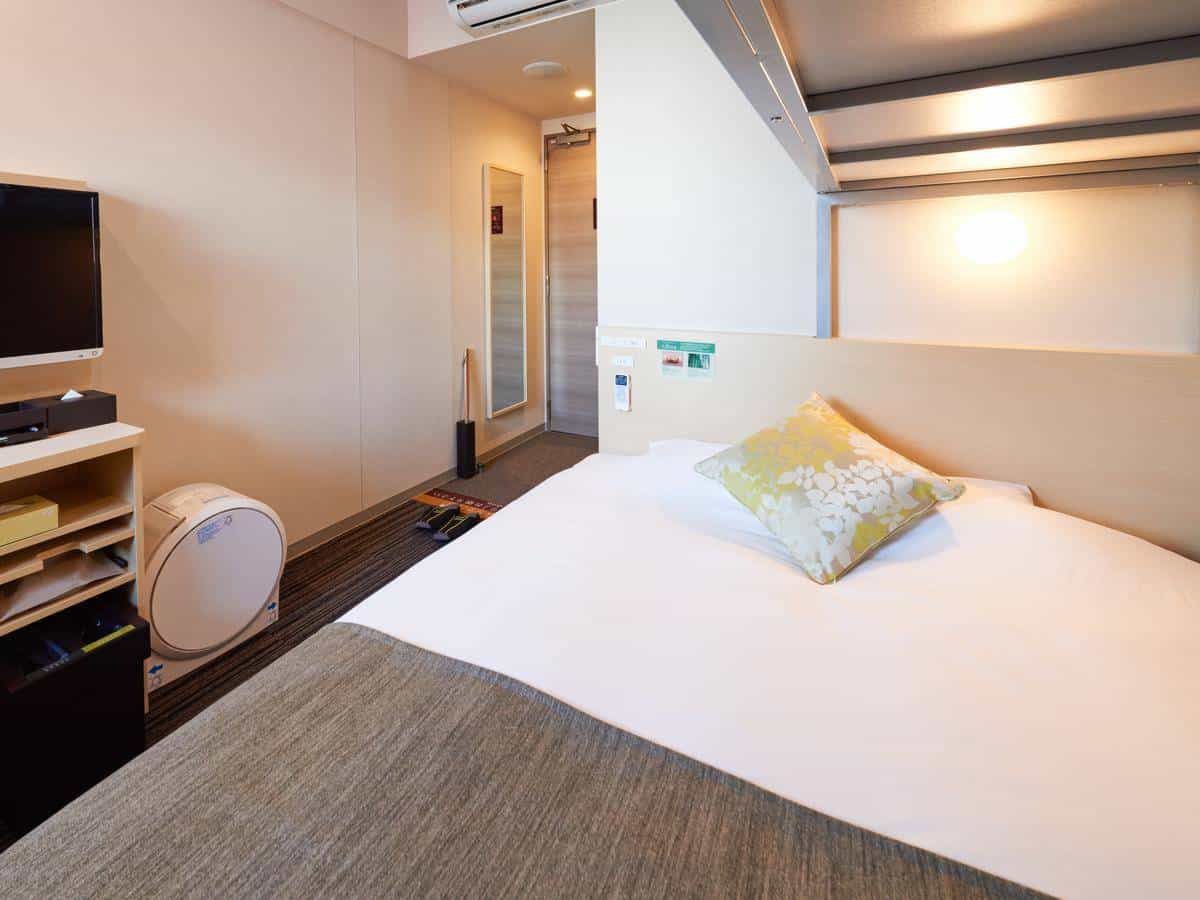 The rooms at Super LOHAS are simple and small (most rooms in Tokyo are!), yet have everything you need. You'll also have access to the free public spa, a rooftop terrace, and a garden level. While nothing fancy, this hotel is highly rated for being a good value place to base yourself while exploring this wild city! Check availability on Booking.com
Situated just 5-minutes walking to the nearest Metro stop, Akasaka is a good location for exploring the major sights of Tokyo, as it's between Shinjuku, Shibuya, and Roppongi. Akasaka itself is a higher-end neighborhood and the area around the hotel is quiet at night. However, Roppongi Hills is famous for its clubbing and nightlife scene for anyone wanting to get their dance on!
Best Tokyo Neighborhood for central location and entertainment: Shibuya
By Paula Morgan from Expert Abroad
The Excel Shibuya Stream Hotel in Tokyo opened in August 2018 in the brand-new Shibuya Steam Complex just a few minutes' walks from the famous Scramble Pedestrian crossing. It is connected to the Shibuya subway station making it super easy to get to.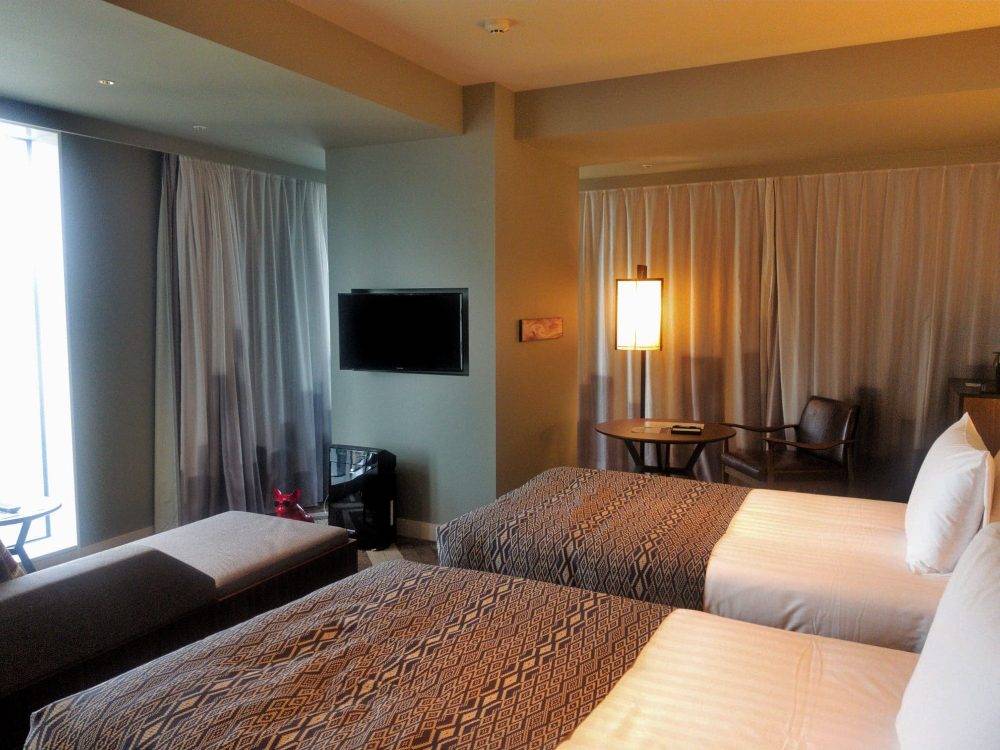 The hotel sits on the upper floors of the complex with a reception on level 8. The lower levels include 3 floors of dining options along with a small supermarket, a bakery and a bar.
The modern design hits you as soon as you walk in with a very funky lounge-style foyer and self-service check-in. There is even a robot who doubles as the room service attendant!
We also really liked the communal amenities available by the lifts on several floors. There was a great kitchen area where you could heat food or make a simple breakfast. You could bring back takeaway and eat it here. Perfect chance to try all the department store delicacies. There were also laundry facilities.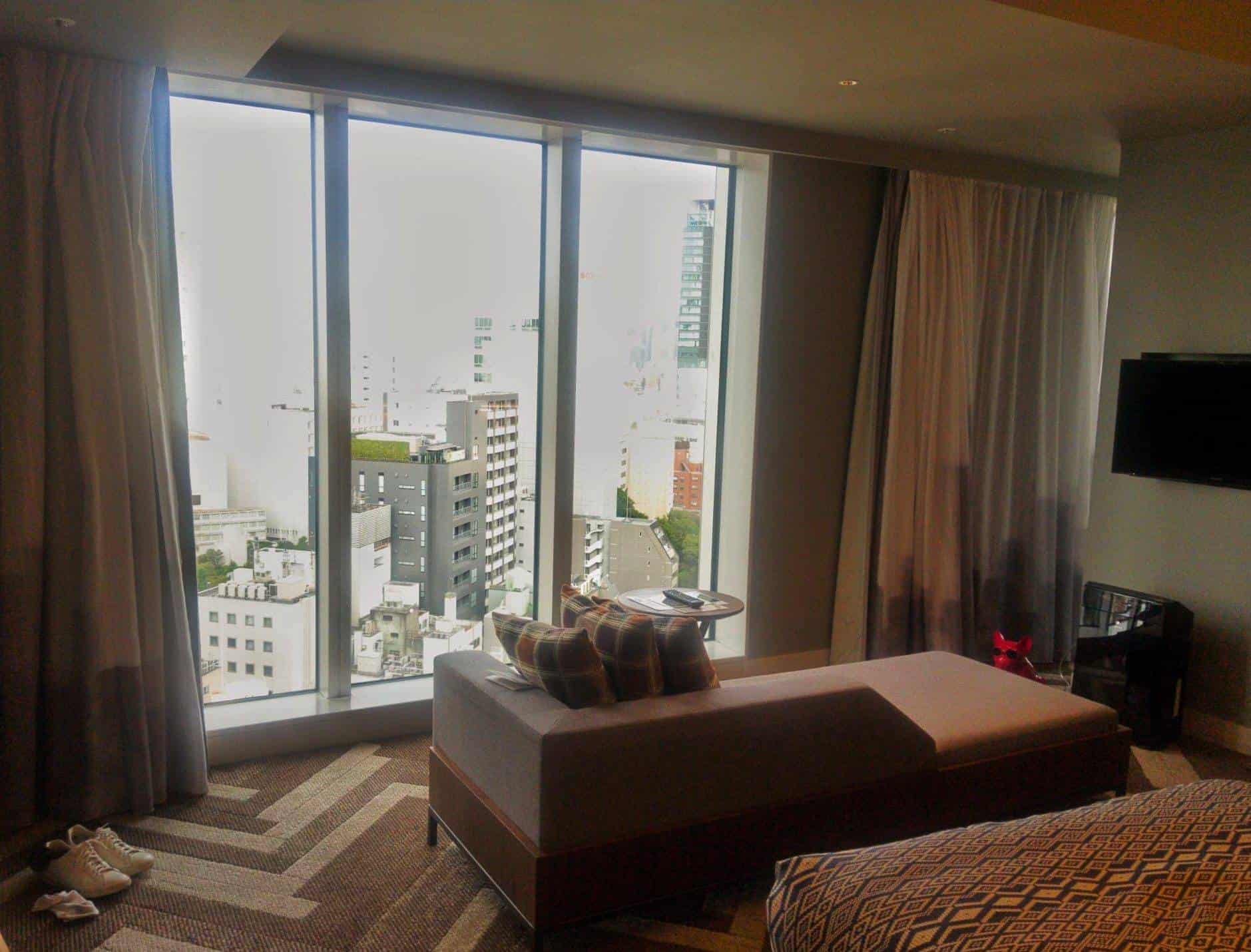 We had a corner suite on the top floor and the views across Tokyo including Tokyo Tower were spectacular. The bathroom was enormous, and our two twin beds had great quality linens. There was also a dining table for two and a day bed to sit and take in the view from.
We loved the Excel Shibuya Stream for both the service and quality and to top it off, the location is one of the best for access transport, food and shops.
Best Tokyo Neighborhood for cultural sites and central location: Ueno
If you're looking for a smart and stylish Tokyo hotel with ample space in a great location, look no further than the Mimaru Tokyo Ueno East. This apart hotel opened in 2018 and is great value, especially for families or larger groups. Each of the apartments sleeps 4 adults in western or Japanese style beds, has a small kitchen, air-conditioning and luxury bathroom. Some of the apartments have a table for meals. Expect to pay Y35,000 per night.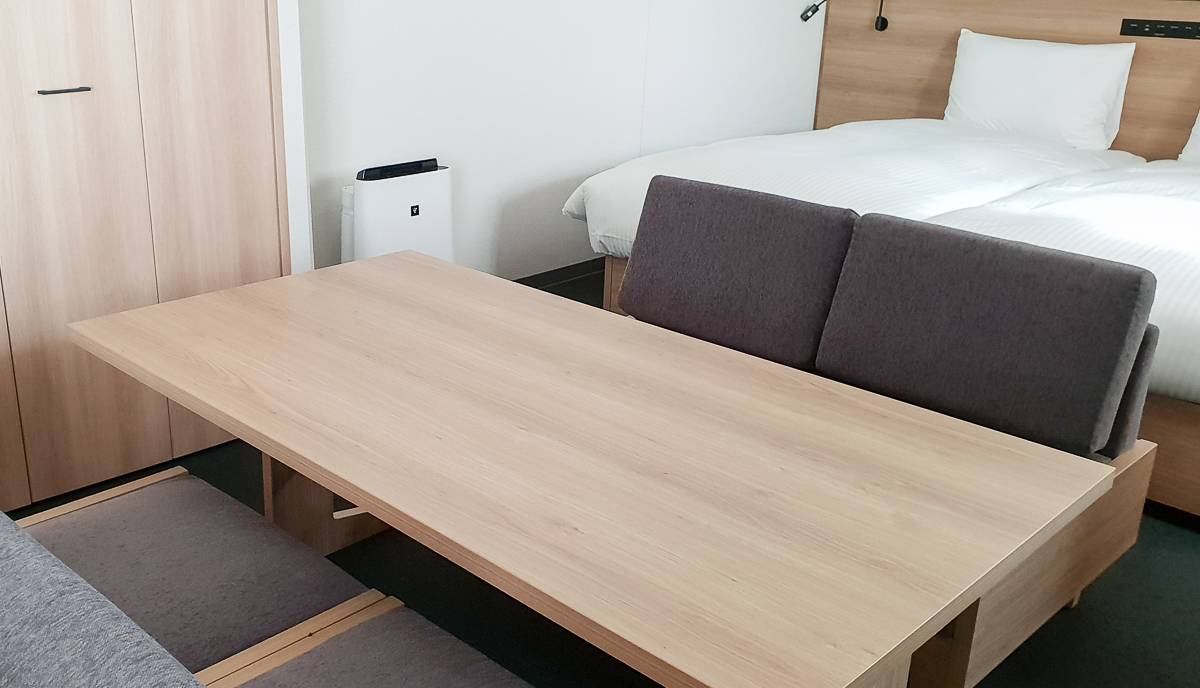 Located 5 minutes' walk from busy Ueno station on the JR line, the hotel is in an excellent position to explore the east of Tokyo. Close by you can relax in Ueno Park and the surrounding museums or join. In the bustling fun of Ameyoko market. When you get hungry there are plenty of options. Apart from the street vendors at the market there are eateries all around the station. We liked Sharin Atré Ueno for soba noodles and tempura.
Best Tokyo Neighborhood close to Ginza and good transport: Shiodome
By Alexander of Destinavo
Park Hotel is an artsy hotel in Tokyo with spacious rooms that have been decorated and painted by local artists. Each room is unique and guests can request a certain room before booking if the hotel is contacted at the time to confirm availability. I stayed in the Sumo room, which was the first room to be finished at the Park Hotel in Tokyo.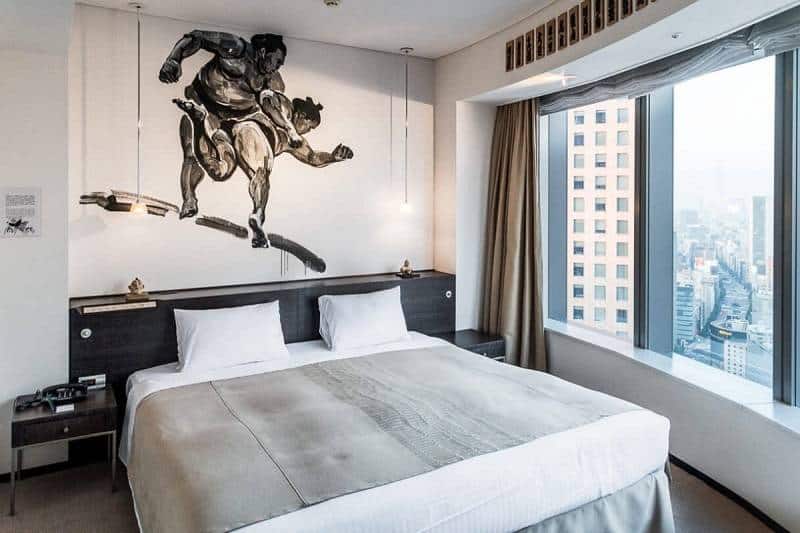 The hotel is located in Shiodome, just a few steps away from the subway. It's a great location to explore all of Tokyo, and the hotel caters to both international and local guests. The breakfast consists of a traditional Japanese breakfast as well as continental breakfast dishes and options.
The hotel also has an art gallery where they feature local artists. And there is also a club lounge where guests can enjoy complimentary beverages.
Shiodome is located near Tokyo Bay next to the areas of Shinbashi and Ginza. It's one of the most modern areas of the city, and it features some impressive skyscrapers. It attracts a lot of business people, and you'll find plenty of restaurants and shops nearby. Shiodome is connected to the JR Yamanote Line as well as the JR Keihin-Tohoku Line and the Asakusa and Ginza Subway lines. You can also take the train to Odaiba.
Best Tokyo Neighborhood cheapest area to stay: Kamata
We stayed in the capsule hotel Nine Hours in Kamata, although the Nine Hours brand have capsule hotels all over Tokyo. We wanted to stay in a capsule hotel to experience the true Japanese way of life, and it didn't disappoint.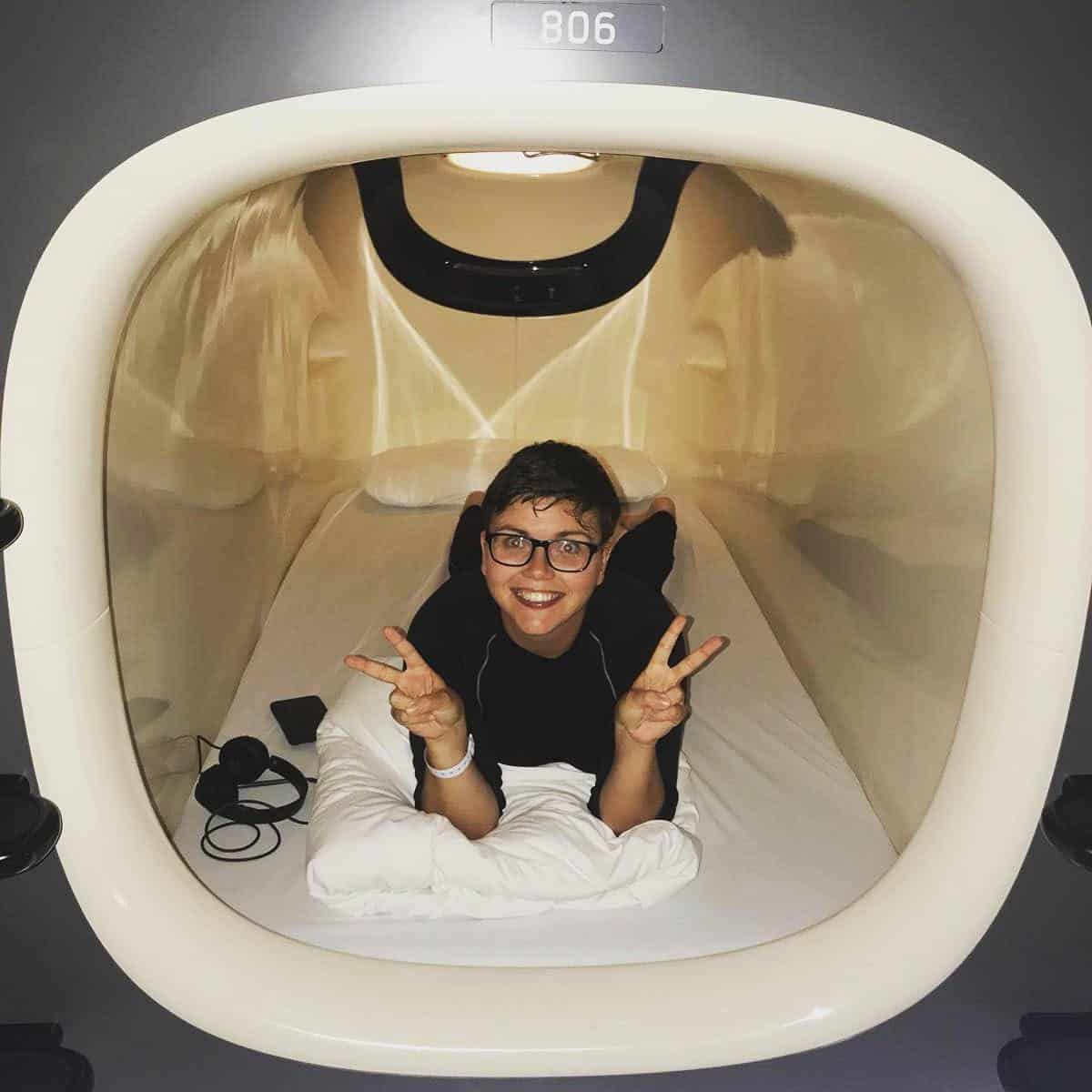 One thing to note about the majority of capsule hotels in Japan is that men and women sleep on separate floors (something to consider if you're traveling as a couple). This capsule hotel was particularly cheap as it had just recently opened and was slightly further out of the central tourist area of Japan, requiring us to use the metro to get to the majority of places we wanted to visit.
Being slightly outside of the central Tokyo tourist district did have it's benefits as we had the chance to experience more traditional Japanese food from local restaurants and stalls. An yet there was always a Metro station within a 10 minute walk that could quickly and easily take you to anywhere in Tokyo.
The district has a Book-Off (an essential shop to visit in Japan) as well as a number of convince stores such as 7/11 and familiar restaurants such as McDonalds which are open 24/7 (just incase you have jet lag and find yourself craving a burger at 3am)
Conclusion -Best Places to stay in Tokyo Japan
The Best Places to stay in Tokyo Japan – for such a big city it can seem a bit overwhelming but this list is an overview of areas of Tokyo to stay in.
These places cover a bunch of different budgets and you can also check out the recommendations for hotels in that area as well.
Over to you. Where do you think is the best place to stay in Tokyo? Do you have any questions about these hotels? Ask me in the comments and I will reply.
Sharing is Caring! Pin this article to save for later.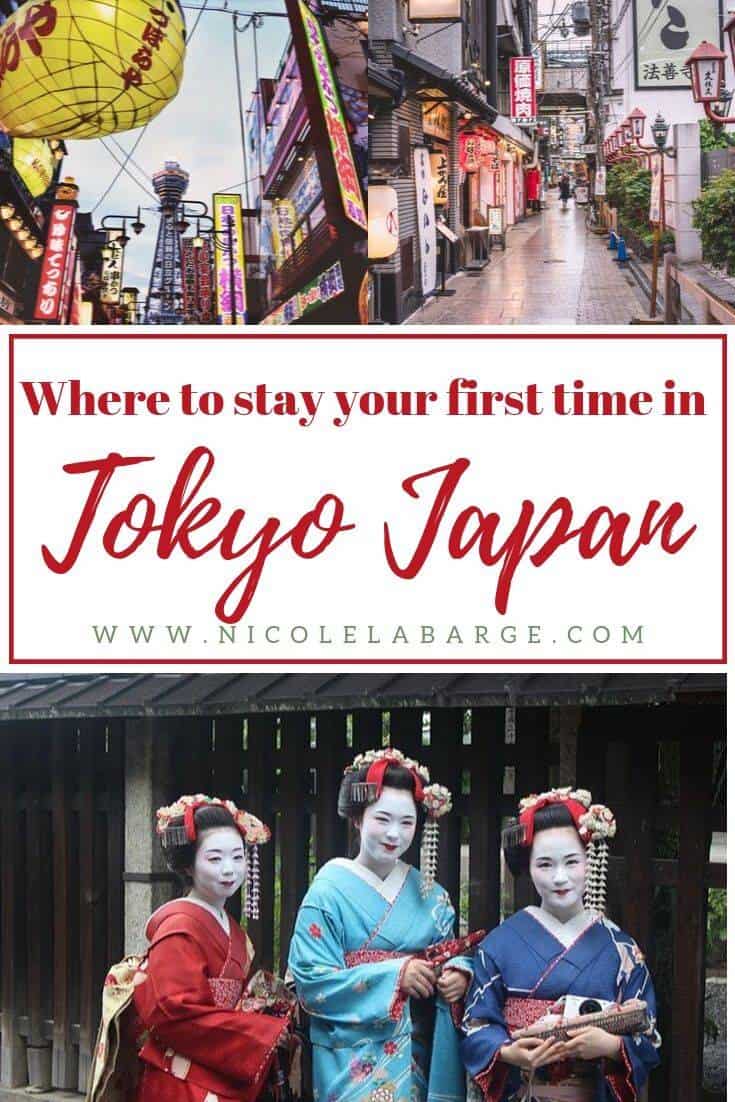 Continue Reading more articles on Japan on my site: