Where to stay in Tokyo first time – the Best Places to stay in Tokyo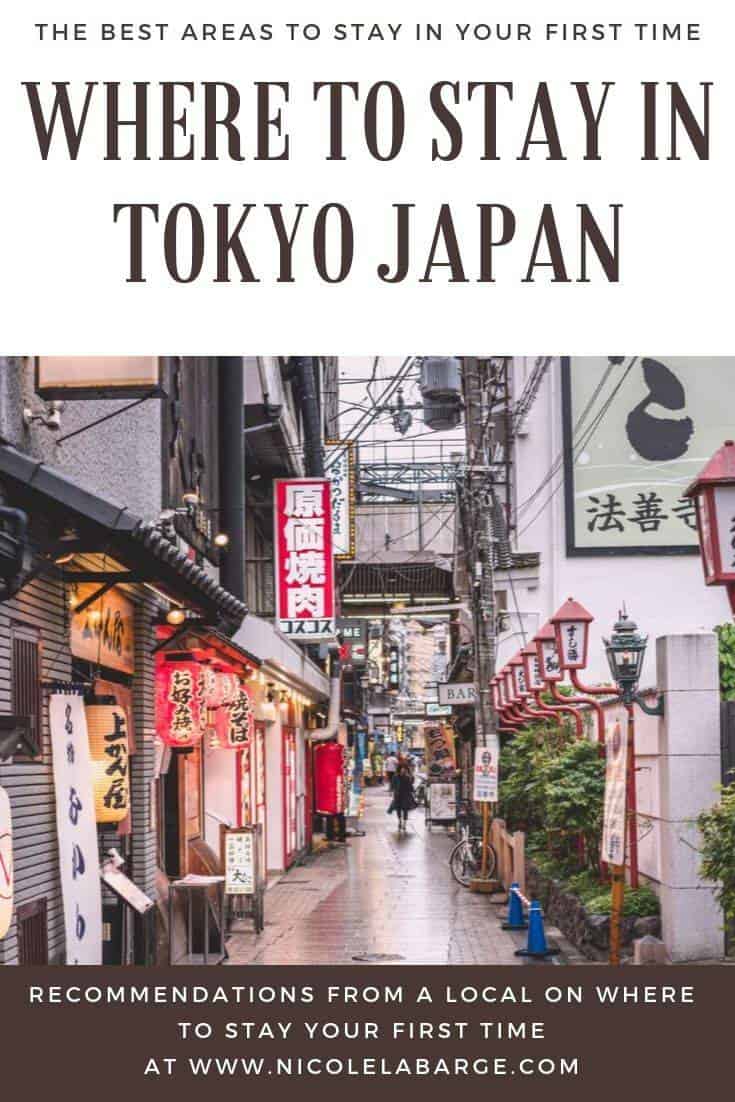 Where to stay in Tokyo for all budgets
The first time I flew to Tokyo I was overwhelmed by the city. Where should I stay? Where are the recommended hotels in Tokyo? What should I do? Well after living in Japan I realized I'm not the only one who has these questions. That's why I have put together this guide to places to stay in Tokyo – especially for your first time.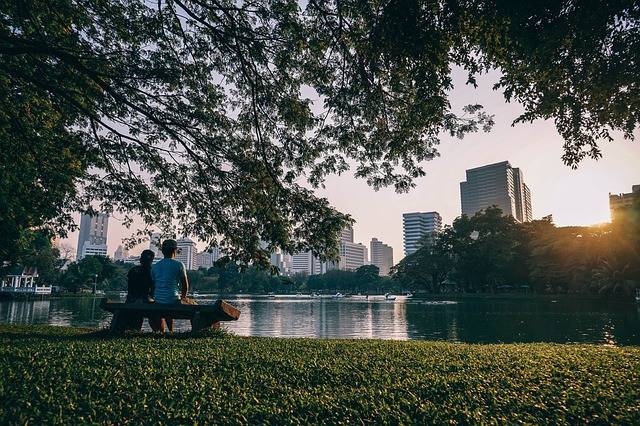 Wondering what area to stay in Tokyo? I've put together the best areas to stay in Tokyo and the best hotels to stay in Tokyo.
I also have a Tokyo Itinerary you can check out and the best day trips from Tokyo you should take while you are there. If you have one week in Japan I recommend my Tokyo, Osaka, Kyoto Itinerary.
Now back to hotels – the best place to stay in Tokyo your first time is the Shinjuku area. Its the best places to stay in Tokyo on a budget. This area has the best places to stay in Tokyo Japan and you will find the best place to stay in Tokyo Japan for you! First time in Tokyo, where to stay? I got you covered.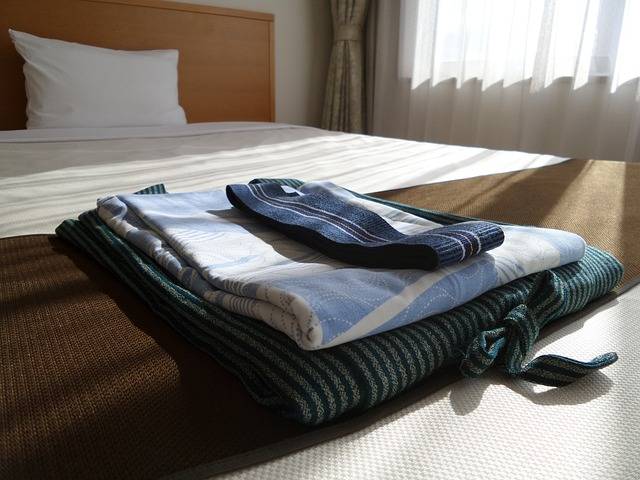 ---
Keio Plaza Hotel is a 4-star hotel located in Shinjuku, Tokyo – the best location hotel in Tokyo. The hotel has an impressive selection of 10+ dining and bar options – ensuring all guests can find culinary to fir their wants and needs.
Even more impressive is the fact that all guests get a 10% discount off all dining within the hotel during their stay (all that is required is guests to show their room key to the waiters). The available cuisine includes a variety of formal and casual dining as well as food representative of traditional Japanese, and cuisines from other countries around the world.
There are also many facilities open to guests of the hotel such as an outdoor rooftop pool, a fitness centre, a medical clinic, a nursing room available to mothers, a traditional Japanese tea room as well as a shopping centre located within the hotel. There are also a number of services available during your stay, including beauty therapy, a photography studio, reflexology, many sightseeing tours, and many more!
The neighbourhood of the hotel, Shinjuku is an upcoming business, shopping and entertainment district located in the centre of Tokyo. The hotel is just a short 5-minute walk from Shinjuku train station, making it easy to travel around the city. The hotel is also central to many of the popular shopping and top entertainment spots in Tokyo.
The close proximity to the train station means that even more landmarks are easily accessible, including, the Yomiriland Amusement Park, Jindaiji Temple, Edo-Tokyo Museum, Tokyo Tower and many more traditional Japanese experiences, activities and restaurants.
---
Hyatt Regency – is also in the best neighborhood to stay Tokyo
Hyatt Regency is a 5-star hotel located in Shinjuku, Tokyo the best part of Tokyo to stay. It is a full-service hotel fit with 7 restaurants, a bar and a cake shop ready for all needs. These are all open and available to all guests in the hotel.
Guests can also enjoy access to all the hotel facilities, including a spa, massages, a pool, a fitness centre and same-day laundry facilities. There are also many other services on offer during your stay at this hotel including, sight-seeing tour arrangements for Tokyo, catering services, and delivery services when shopping at nearby department shops.
This hotel is located in Shinjuku, which is an up-coming business, shopping and entertainment district in the centre of Tokyo. The hotel is a short 9-minute walk from Shinjuku train station and the hotel even offers a complementary shuttle bus to and from the hotel and train station. The hotel also has many staff who are expert on tours in Tokyo and the best and most worthwhile attractions around the city.
They are ready and willing to assist with tour arrangements and transportation. Tourist attractions and landmarks close to the hotel include the Shinjuku Goyen National Park, Yoyogi Park, Odakyo Department Store, Meiji jingu Shrine, Tokyo Metropolitan Government Office and the Tokyo Opera City
---
Best Tokyo Neighborhood for foreigners and expats: Akasaka
Super Hotel LOHAS Akasaka another one of the best area to stay in Tokyo
by Katie Diederichs from Two Wandering Soles
With so many places to choose from, it can be overwhelming picking a place to stay in Tokyo. But if you're on a tight budget, your options will be whittled down quite a bit in this notoriously expensive city. If you're looking for a cheap, well-located place to rest your head, Super Hotel LOHAS in Akasaka might be just what you're looking for.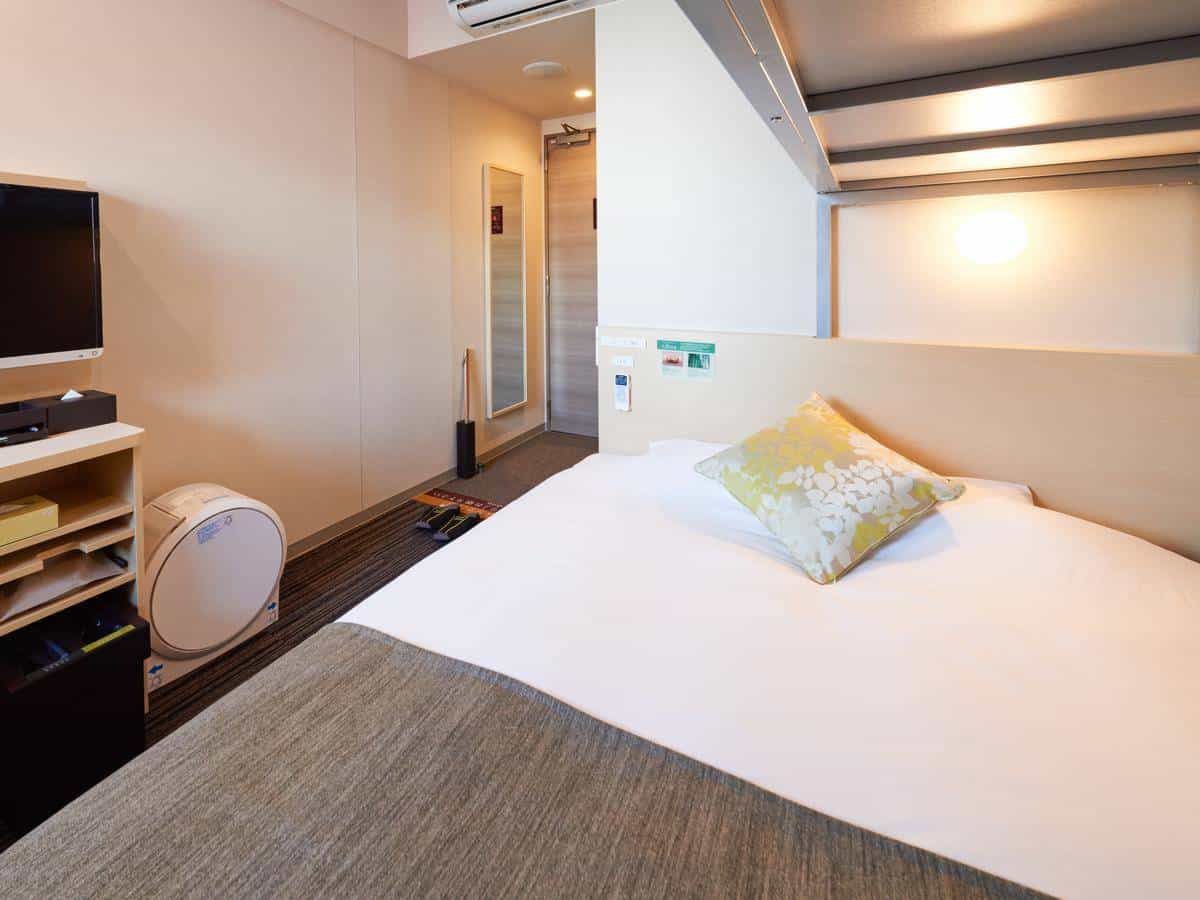 The rooms at Super LOHAS are simple and small (most rooms in Tokyo are!), yet have everything you need. You'll also have access to the free public spa, a rooftop terrace, and a garden level. While nothing fancy, this hotel is highly rated for being a good value place to base yourself while exploring this wild city!
Situated just 5-minutes walking to the nearest Metro stop, Akasaka is a good location for exploring the major sights of Tokyo, as it's between Shinjuku, Shibuya, and Roppongi. Akasaka itself is a higher-end neighborhood and the area around the hotel is quiet at night. However, Roppongi Hills is famous for its clubbing and nightlife scene for anyone wanting to get their dance on!
---
Centurion Hotel Grand Akasaka is a 3-star hotel located in Minato, Tokyo. The hotel has a nice variety of hotel and 24-7 in-room dining available.
The hotel is relatively new as it opened in 2013 and features an impressive style of imperial finishes and architecture and yet has a comforting feel to it. The hotel has many luxury facilities open to all guests including a relaxing jacuzzi, a sauna, a pool, a fitness center and entertainment center and a hotel casino. There is surely something to entertain all the guests.
The hotel is located in Minato, Tokyo and is central to many attractions in Tokyo. The hotel is a short walking distance from Tokyo Big Sight, an underground station, which will take you anywhere in the city and within a 20-minute drive to a nearby airport, Haneda. The hotel is also walking distance from the Yotsuya train station – where many of Tokyo's tourist attractions can be reached in just a short train ride. Closer to the hotel though, attractions and activities include the Tokyo Metropolitan Government Building, the Nogi Shrine, the New Otani Art Museum and many shopping centers and a large variety of delicious food at the hotels' doorstep.
---
Best Area to stay in Tokyo for Landmarks and parks: Chiyoda
Capitol Hotel Tokyo is a 4-star hotel located in Chiyoda neighborhood of Tokyo. Being a guest at this hotel comes with many perks and benefits including access to the many delicious restaurants and bars.
Additional benefits also come with the amazing luxury private spa with a variety of spa treatments available for both men and women. The private fitness club in the hotel is only open to guests of the hotel, ensuring privacy and low crowds when getting your daily work-out in. the fitness club in the hotel includes the gym, pool, jacuzzi and a large beautiful terrace over-looking the city of Tokyo. The gym also offers private personal training sessions for those guests interested.
The area in which the hotel is located is well known for active jogging. The hotel offers jogging maps for those that are interested which includes an impressive jogging map of the nearby Imperial Palace.
There are also many landmarks located within walking distance to the hotel and make for great day trips during your visit. These include, the Hie Jinji Shrine and the Imperial Palace. Also located in the area surrounding the hotel is a very large and popular shopping centre as well as many delicious restaurants, serving the best traditional Japanese cuisine.
---
Best Area to stay in Tokyo for Landmarks and parks:

Shimbashi
Conrad Tokyo

– best places to stay in Japan
Conrad Hotel is a 5-star hotel located in the neighborhood of Shimbashi, Tokyo.
Even more impressive is the height and location of the hotel allowing for guests to overlook the city from many of the terraces, restaurants, and their rooms. There are many luxury restaurants in the hotel, all of which have a fabulous view overlooking Tokyo. Guests have a choice of delicious hand-crafted Asian or European food to divulge in. however, for those not wanting to leave their room, the hotel offers 24-7 room-service of all their delicious food on offer. The hotel also includes an impressive full-service fitness center and spa facilities with many additional services on offer.
The hotel is located in the Shimbashi area which overlooks Tokyo Bay – providing for beautiful views and an incredible experience. local attractions to the hotel include the Tokyo Tower, the Meji Jingu Shrine, the Imperial Palace and the Hamariku Garden. Also, in the area are many shopping stores and delicious traditional Japanese cuisine local to the area.
---
Looking for hotels in downtown Tokyo? Ritz Carlton is a 5-star hotel located in Midtown, Tokyo.
There are 7 restaurants and bars across the hotel all of which promise to satisfy all guests' culinary desires. Unique to this hotel is the fact that all guests can gain points and discounts off their food when dining at one of the restaurants within the hotel. The hotel includes fully functioning spa facilities and a great fitness center, open to all guests, there are additional services on offer for spa treatments designed for each guest t feel refreshed and beautiful during their stay at the Ritz.
The Ritz Carlton is the tallest hotel in Tokyo, so views from within the hotel across Tokyo are truly magical and unlike any other hotel experience. the hotel is so high that many landmarks such as the Tokyo Tower and Mount Fuji are viewable from high within the hotel. The neighborhood of Midtown, Tokyo is central to many landmarks and tourist attractions around Tokyo including the Imperial Palace, the Meiji Jingu shrine, the Tokyo Tower, the Tokyo Skytree and Midtown Garden and HinokichoPark.
---
Four Seasons

– hotels in Tokyo downtown
Four Seasons is a 5-star hotel located in the business district of Marunouchi, Tokyo. There is a great culinary variety available within the hotel as well as a full service 24-7 room service for all guests.
A full service spa is available, as well as in-room spa services available on request available for those not wanting to leave the comfort of their hotel room. There are over 10 spa treatments available, so there will surely have one for each guests' desires. Unique to many other hotels in Tokyo, the four seasons have a traditional Japanese Onsen bath located within the hotel – adding to the Japanese experience. The hotel also offers assistance with travel to and from the nearby train station and airport.
The hotel is located within the business district of Tokyo, Marunouchi. The hotel itself is just minutes from Tokyo Train Station, meaning most of Tokyo's main attractions are just an arm reach away. One of the main shopping districts in Tokyo, Ginza Shopping District is just a short 5-10minutes from the hotel – ensuring all shopping needs will be met during your stay. Also located in close proximity to the hotel is the Imperial Palace. The hotel staff can provide guests with maps to how to get to the palace as well as popular jogging routes around the park for those who enjoy a bit of a morning, day, or afternoon jog.
---
by Laura from Travelers Universe
Kimi Ryokan in Ikebukuro district in Toshima, Tokyo, is ideally situated just a quick stroll away from the Ikebukuro station, one of the biggest transportation hubs in Tokyo. A ryokan is a Japanese style hotel Tokyo.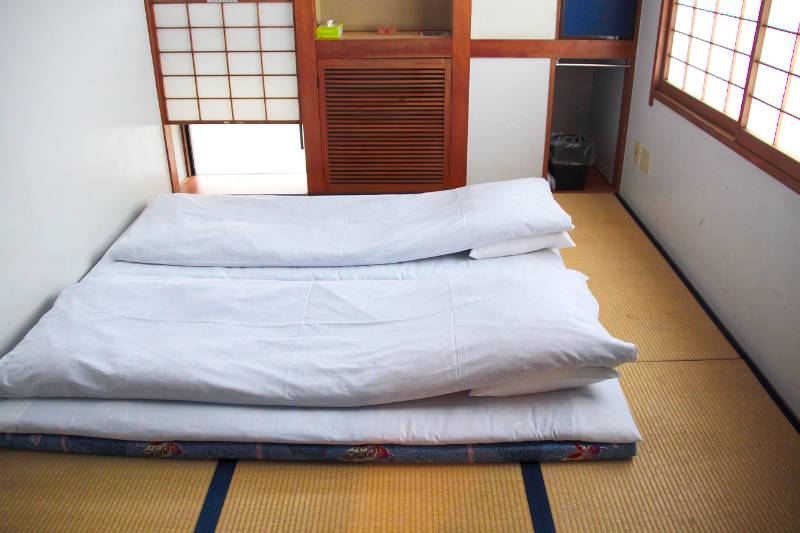 This area is incredibly colorful and has some of the biggest concentration of hole in the wall noodle shops. Plus if you're into festivals and happen to visit Tokyo in autumn, the Ikebukuro festival is one of the most dazzling you can witness. The street where this traditional Japanese inn is located has a surprising village feeling.
It's a small and quiet little street away from all the hustle and bustle of Tokyo and this is great if you prioritize a good night's sleep. Even the buildings around the inn are pretty low key, no more than 2-3 story high! Nevertheless, the nearby streets are lively, so the area really packs the best of both worlds.
While Kimi Ryokan is pretty new, the idea of ryokans originated hundreds of years ago, in the Edo period. At Kimi, you'll be spending the night sleeping on a futon (way more comfortable than I had ever imagined!). The modern windows are covered in sliding paper, to give an old-world feel and only let a diffuse light get through.
The bathrooms are shared, but super clean and with a wonderful Japanese touch. There's even a typical bath tube. But the part that amazed me the most was that they would provide their guests with extra plastic clippers to use in the bathroom.
Needless to say, you have to leave your street shoes in a special place next to the hotel entrance. No worries, they provide slippers to all their guests for use inside the hotel. As far as hostels go, Kimi Ryokan is one of the most unique ones I stayed in and at just under €50 a night, I find it to be a pretty good deal.
---
Best Tokyo Neighborhood for central location and entertainment: Shibuya
By Paula Morgan from Expert Abroad
The Excel Shibuya Stream Hotel in Tokyo opened in August 2018 in the brand-new Shibuya Steam Complex just a few minutes' walks from the famous Scramble Pedestrian crossing. It is connected to the Shibuya subway station making it super easy to get to.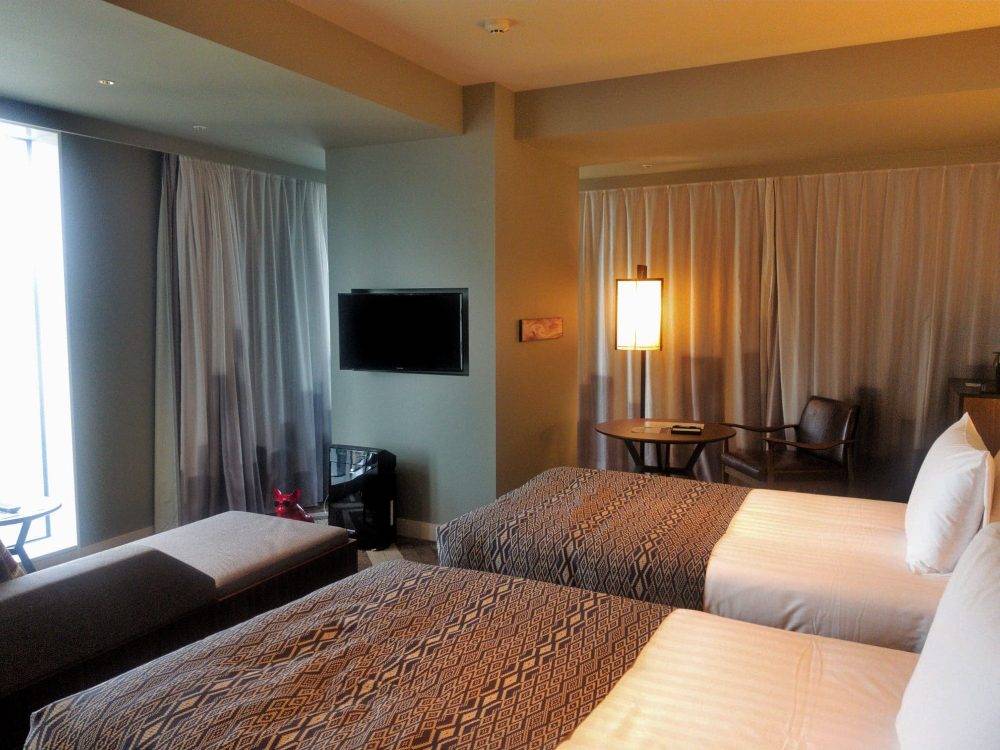 The hotel sits on the upper floors of the complex with a reception on level 8. The lower levels include 3 floors of dining options along with a small supermarket, a bakery and a bar.
The modern design hits you as soon as you walk in with a very funky lounge-style foyer and self-service check-in. There is even a robot who doubles as the room service attendant!
We also really liked the communal amenities available by the lifts on several floors. There was a great kitchen area where you could heat food or make a simple breakfast. You could bring back takeaway and eat it here. Perfect chance to try all the department store delicacies. There were also laundry facilities.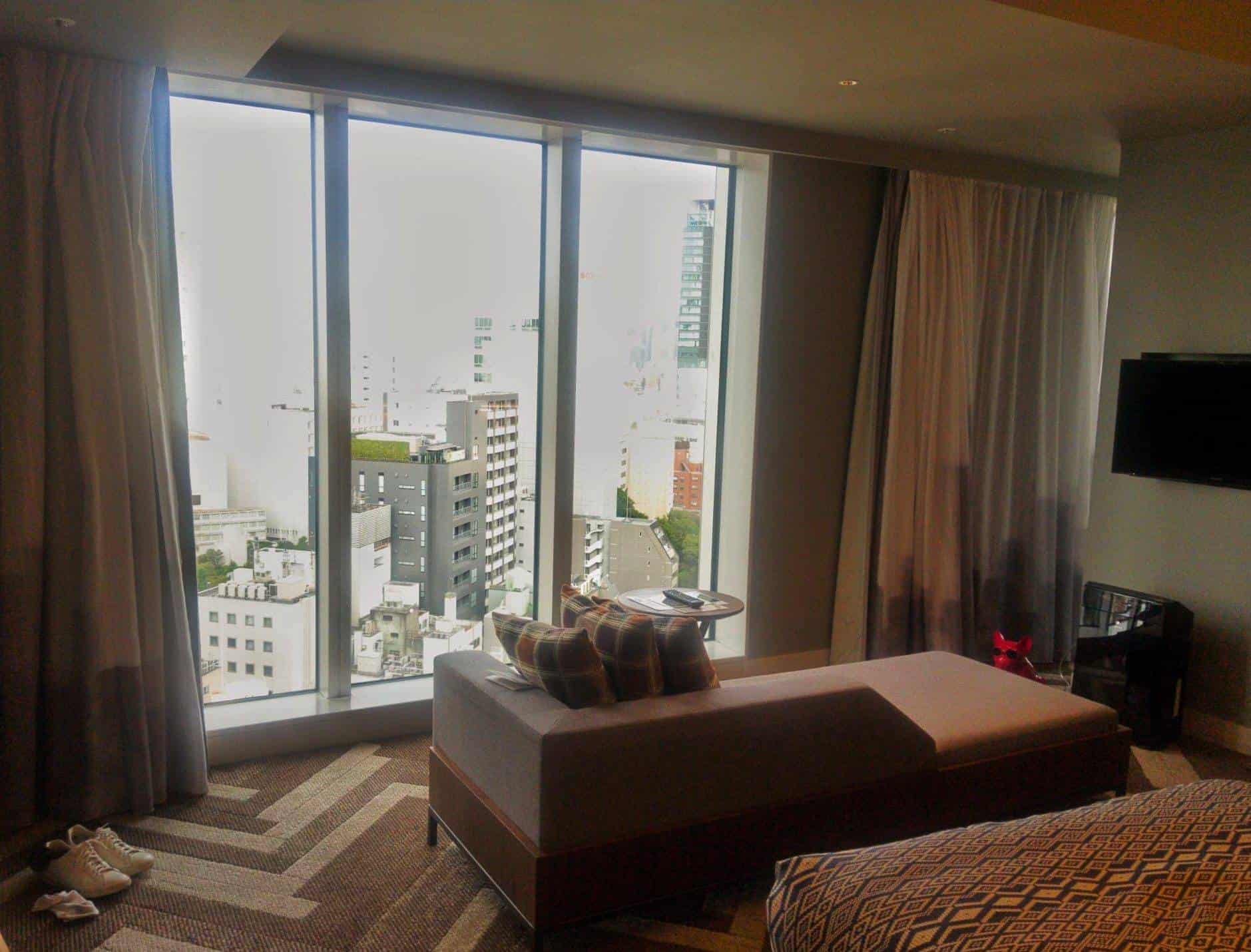 We had a corner suite on the top floor and the views across Tokyo including Tokyo Tower were spectacular. The bathroom was enormous, and our two twin beds had great quality linens. There was also a dining table for two and a day bed to sit and take in the view from.
We loved the Excel Shibuya Stream for both the service and quality and to top it off, the location is one of the best for access transport, food and shops.
---
Best Tokyo Neighborhood for cultural sites and central location: Ueno
If you're looking for a smart and stylish Tokyo hotel with ample space in a great location, look no further than the Mimaru Tokyo Ueno East. This aparthotel opened in 2018 and is great value, especially for families or larger groups. Each of the apartments sleeps 4 adults in western or Japanese style beds, has a small kitchen, air-conditioning and luxury bathroom. Some of the apartments have a table for meals. Expect to pay Y35,000 per night.
Located 5 minutes' walk from busy Ueno station on the JR line, the hotel is in an excellent position to explore the east of Tokyo. Close by you can relax in Ueno Park and the surrounding museums or join. In the bustling fun of Ameyoko market. When you get hungry there are plenty of options. Apart from the street vendors at the market there are eateries all around the station. We liked Sharin Atré Ueno for soba noodles and tempura.
Conclusion – Best Places to stay in Tokyo Japan
The Best Places to stay in Tokyo Japan – for such a big city it can seem a bit overwhelming but this list is an overview of areas of Tokyo to stay in.
These places cover a bunch of different budgets and you can also check out the recommendations for hotels in that area as well.
Over to you. Where do you think is the best place to stay in Tokyo? Do you have any questions about these hotels? Ask me in the comments and I will reply.
Sharing is Caring! Pin this article to save for later.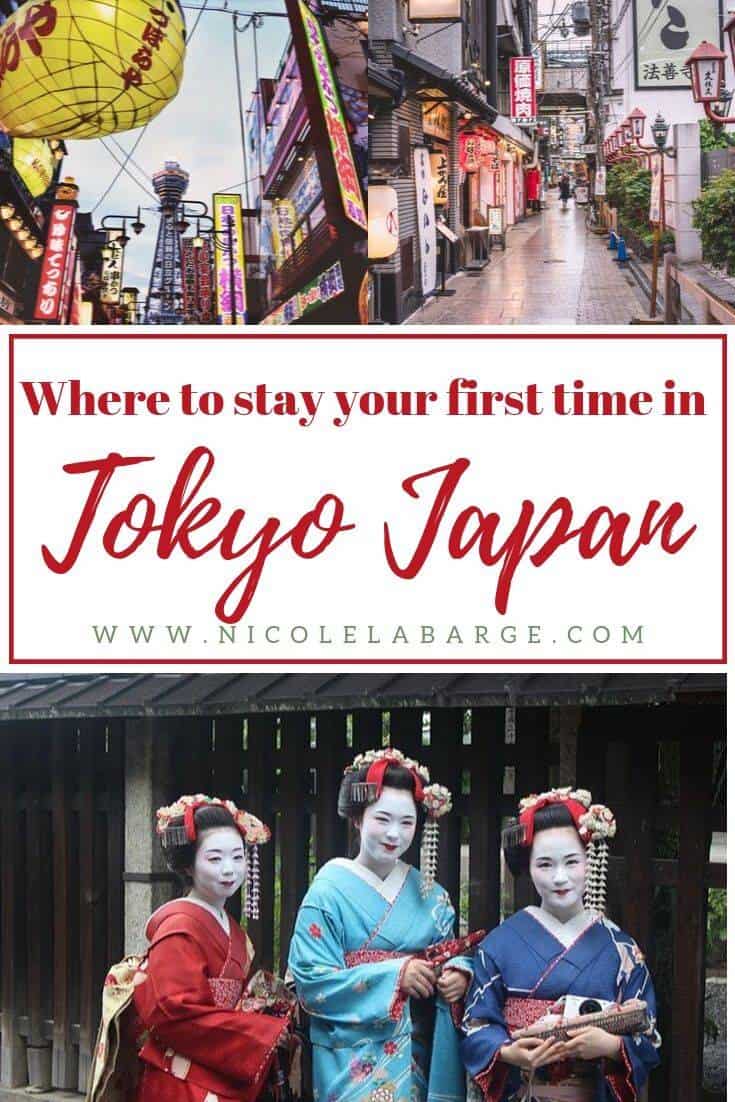 Continue Reading more articles on Japan on my site:
Recent Posts