Best Door County Wines and Wineries in Wisconsin
Door County is one of the best summer destinations in Wisconsin and one of the top activities is to visit the best wineries in Door County and try Door County wine.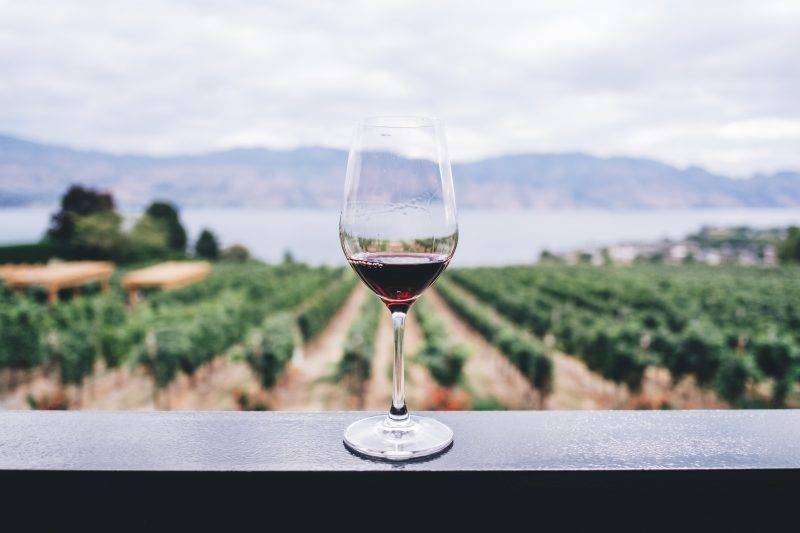 I have put together this list of Door County wineries, Door County wines, and where to go for Door County wine tasting on the Door County Wine Trail.
I love visiting each of these wineries and think a Door County Winery is different than other wineries.  Its definitely about the experience and each of these have their merits but I have named one the best winery in Door County – Simon Creek Vineyard.  Continue reading to find out why this Door County Vineyard is special.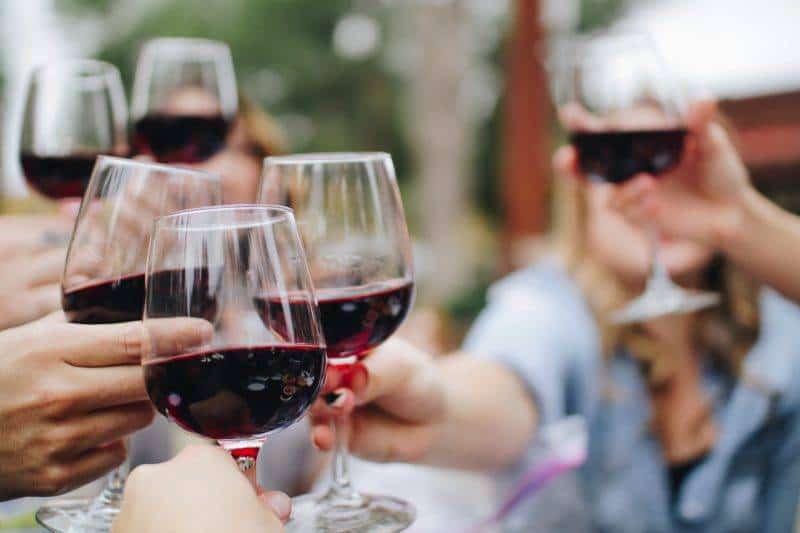 You can also visit my post on Door County Restaurants to find the best restaurants in the area and some of them even serve Door County Wines.
7 Best wineries in Door County, Wisconsin – Door County Wine Trail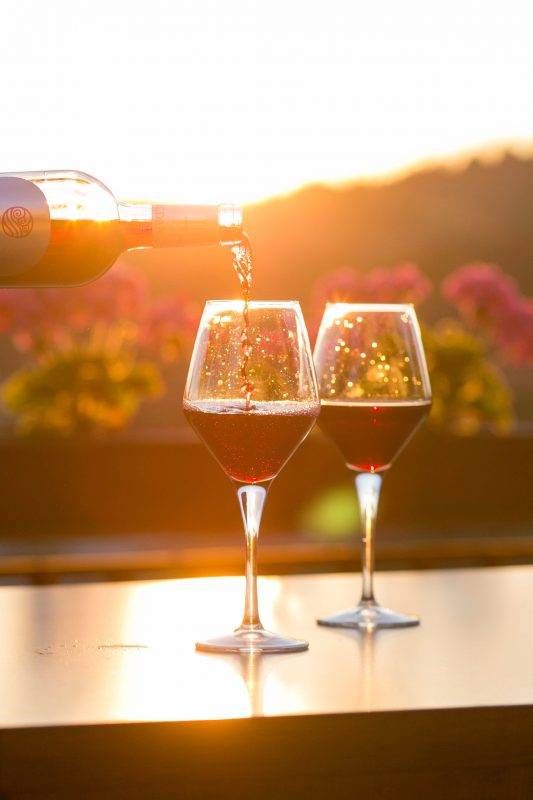 1. Harbor Ridge Winery, Egg Harbor, WI
Located next to the beautiful and charming town of Egg Harbor, Harbor Ridge is popularly known for its unique and fascinating winery culture. The atmosphere here is quite captivating, along with outstanding gifts and unique interior decor. The winery serves award-winning wines ranging from dry and semi-sweet to sweet wines, something for every taste. The staff are knowledgeable, patient and understanding. As a visitor, you'll be offered an opportunity to  sample various wines. If it's your first time, the staff will also guide you in selecting the most tasteful wine and introduce you to a great winery experience.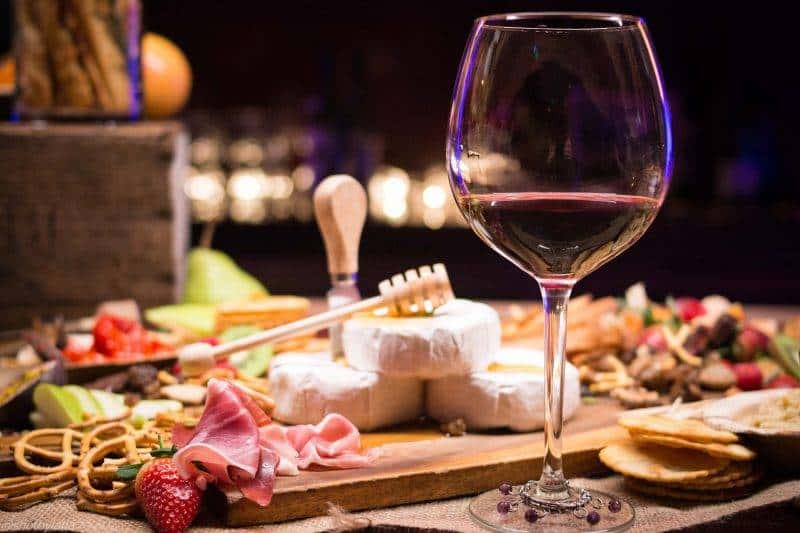 The Harbor Ridge wines have crazy names that make the winery even more fun to visit.  Fancy a Carmen's last dance or a Cherry Crush?
Besides, they have the largest variety of wines than anywhere else in Door County. Some of the wines served here include oak-aged wines, red wines, fruit wines, rose wines, white wines, and many more.   Have a sip a variety of wine samples and by the time your glass is empty you can then head next door to try the cheeses. After your winery experience, go next door and grab some mouthwatering cheeses and have a bite. Harbor Ridge is a nice place if you're looking for a memorable winery experience.
2. Stone's Throw Winery, Egg Harbor, WI
Named the best wine bar in Wisconsin by Lux Life Magazine, Stone's Throw Winery is the go-to destination for wine tasting and enjoyment. This high-end establishment has the most comfortable setting to enjoy the wines, entertainment, and events hosting and many more. The quality of their wines is outstanding. They are continuously expanding their premium grape wine selection. The grapes they use are sourced from fine growing areas like Sonoma, Napa, and Monterey.
To make the tastiest wines, Stone's Throw winery uses traditional winemaking techniques including the use of oak barrels, small tank fermentation and more. The belief that limited handling is key to fine-tasting wine has helped them deliver the best-quality wines in Door County, Wisconsin. They Winery specializes in making only high-quality wines.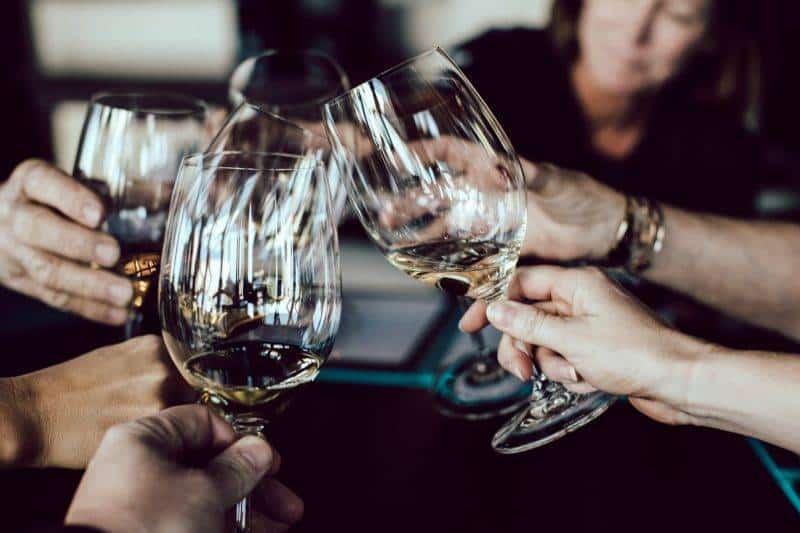 The landscape surrounding the winery is peaceful, uncrowded and unspoiled. The staff are both friendly and helpful. They have a broad selection of wines and you can be sure to find your preferred taste. They also have wines infused with cheese which are very unique and you should try. A visit to this winery is not only fun but educational as well.
3. Lautenbach's Orchard Country Winery & Market, Fish Creek
This is a 100-acre family-owned estate that has been producing high-quality products since 1955. It is home to the cider mill, market, and winery. The winery is well-known for complimentary winemaking, season fruit picking, and specialty food tasting and much more. They offer guided wine tours in spring where visitors tour vineyards and orchards.
Apart from sipping, swirling and savoring the most elegant wine flavors, you also have the opportunity to take the best photos of gorgeous cherry blossoms, so be sure to bring your camera. There is also a cherry harvest in summer which is quite enchanting to be part of. You will get a chance to pick your own pale of red cherries, apple raspberries, grapes, and pears.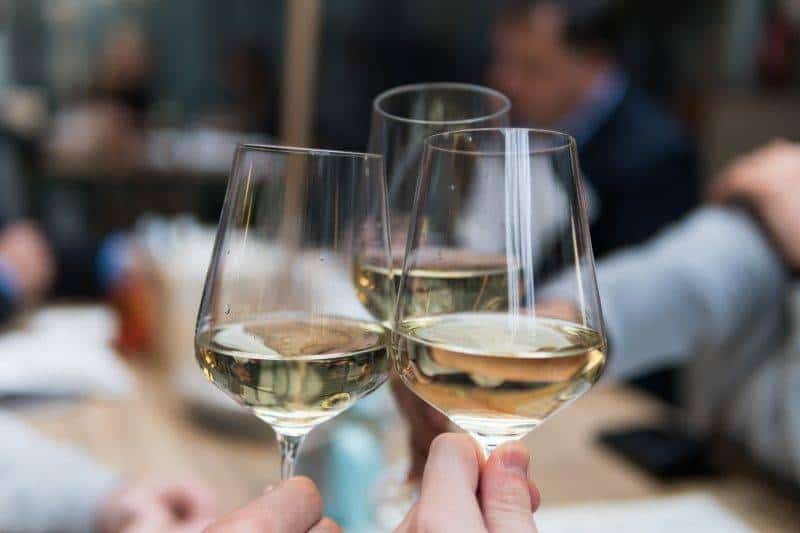 Apart from the winery, Lautenbach's Orchard Country Winery & Market is also an ultimate place to learn. Their homegrown tradition has made them one of the best Door County wineries. They have more than 30 varieties of carefully selected products and is the best place for your Door County wine tasting tour. Their guided wine tours are available from May to October and offer access to vineyards, orchards, and wine production site. They offer an exclusive experience you do not want to miss.
4. Red Oak Winery, Sturgeon Bay
As you travel northwards on Highway 42/47, the first winery you will find in Door County is Red Oak. This winery recently added a new facility where visitors can enjoy wine tasting and even observe the wine-making process. Their red wine is made using French style while white and fruit wines are made using German style. For clean and crisp fruit and white wines, they use temperature-controlled fermentation. The wines served here are from California and have won them many national awards. They also have a 10-year old vineyard and produces wines such as apple and cherry.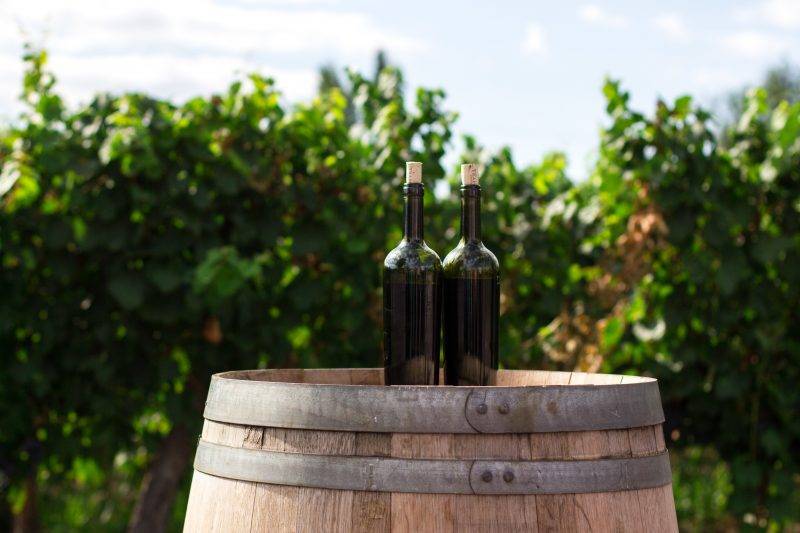 As you enjoy the classy wines, there is live music you can relax to. You will have a great experience whether you're traveling with friends or in a group. The staff is welcoming, friendly and always ready to help. Inside the winery is quite cozy, welcoming and tempting.  Don't be distracted by the exterior appearance, the interiors are very cozy making it a nice place to
have fun and rid the worries of the world out of your mind. In fact, you can may find yourself
staying here more longer than you anticipated! They have generous samples and even though
their wines are a bit pricier, they are worth the quality.
5. Door Peninsula Winery, Carlsville – Door County Peninsula winery
Door Peninsula Winery is the largest winery in Door County, Door Peninsular features several daily wine tours and tasting sessions including more than 45 different wines. Their wines are made from farm-fresh grapes featuring premium varietal styles. The winery offers wine tours that take you through the entire wine production process beginning with crushing through fermentation to final bottling. The tours are available six days a week. Their wine production is done at Carlsville schoolhouse which is the oldest in the area (established in 1868). The schoolhouse is still functional and has remained historic.
The Door Peninsula also produces other wine-related items such as olive oil, cheese, and balsamic vinegar. You will find various unique items and gifts from this winery. They've been making wines and wine-related products for many years. What makes them unique is the fantastic discounts that they offer on their products every day. For instance, they offer up to 20% off when you buy 12 bottles. The Door Peninsula also offers rewards for those who love wine. They have a wine club where you sign up and choose from the sweet or any other wine style of your choice. It's fun and entertaining.
6. Door 44 Winery, Sturgeon Bay
Door 44 is another legendary winery in Wisconsin. Featuring a beautiful landscape and elegant backdrop, Door 44 boasts of award-winning wines, best winery tours, relaxing and enchanting wine tasting experiences and much more. They have a barrel-aging room and they make wines for every palate. Whether you prefer the dry, red, sweet, rose or white, you can be sure to find them all here. There is also a sip of ice wine that you should not miss. They don't offer free samples but still, you can get them at affordable rates.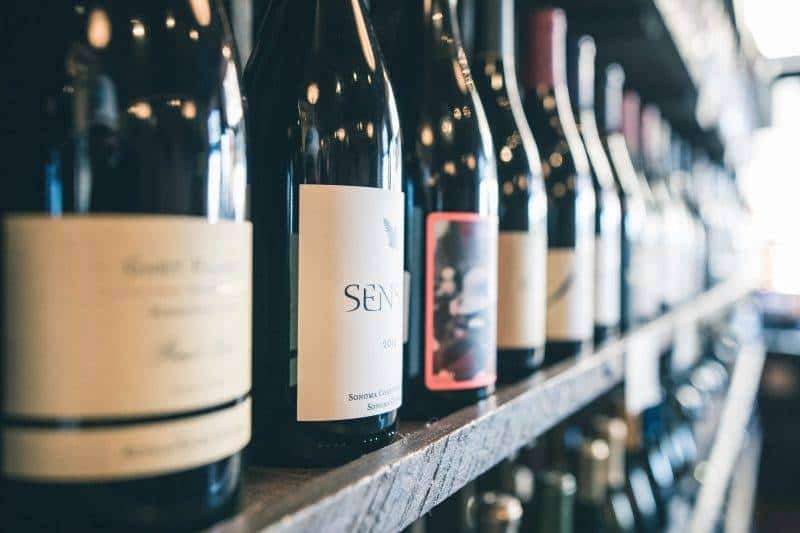 Their wines are made from grapes sourced from local vineyards located on the eastern side of Green Bay and other local Wisconsin vineyards. Their wines are balanced, fruit-oriented and food-friendly. They are currently planning to move to a new location which will be overlooking their grape production regions. The staff in this winery is knowledgeable and understands every little detail of the winemaking process. As you interact with them, be sure to ask questions and learn something new about wine and the history of wine in Wisconsin.
7. Simon Creek Vineyard and Winery, Sturgeon Bay – best winery in Door County
Simon Creek Vineyard and Winery has become one of the most visited places in Wisconsin receiving more than 60,000 visitors annually. The winery has won various gold medals. They have the most skilled winemaking experts who can craft the finest quality wines which are sought by most wine lovers in the U.S. The atmosphere is calm and as you enjoy a sip of your favorite wine, you'll be enjoying the picturesque views of the vast vineyard. They offer free wine tours which are available every day from 2pm. This is an exclusive time to tour their great winemaking facility. The tour ends in a wine tasting room which overlooks the production site. On weekends, there is music and entertainment to spice up your winery experience. They have a gift area that features food products, distinct accessories, and glassware and much more.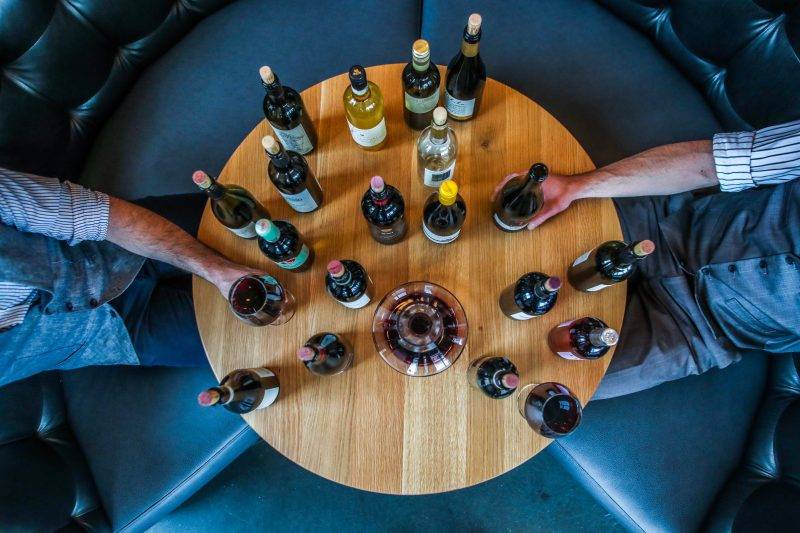 Simon Creek Vineyard and Winery is considered the largest and most upgraded in Wisconsin. It is the prettiest winery destination in Door County and is recommended in case you want a completely memorable winery experience. Outside the winery is a relaxing deck with a pristine natural setting where you can have a cool moment as you enjoy your glass of flavorsome wine.
There is also abundant wildlife to watch not to mention the well-decorated interiors. The gourmet foods served here include crackers, cheese, salsa, cheese and many more. As you tour the winery, be sure to explore the various ceramics which include stemware, dishes, and wine accessories and clothing. If you're touring the place during the cold winter season, then there is a fireplace at the tasting room with comfortable seating. It's simply one of the best wineries in Door County to consider in case you need a memorable winery experience.
Conclusion – Door County Wines and Door County Wineries
If you are visiting Door County you must visit one of these Door County Wineries.  Its a great day out and always fun to go on a Door County Wine Tasting or follow the Door County Wine Trail.
Over to you!  What is your favorite Door County Winery?  Have I missed any Door County wines off of the list?  Let me know in the comments below.
Sharing is Caring!  Pin this article to save for later.
Continue Reading:
Weekend Getaways in Wisconsin
Recent Posts