Five Year Blogaversary
Its my five year blogaversary! You can read my 3 year recap here – Or check out year 4 recap
I have been running Travelgal Nicole for five years now. My first blog post was published on May 17, 2014 about my first trip abroad to France in June 1994. That means I have been travelling abroad for 25 YEARS!!!
In that time I have taken my baby blog which had around 3,000 monthly page views to over 100,000 page views a month!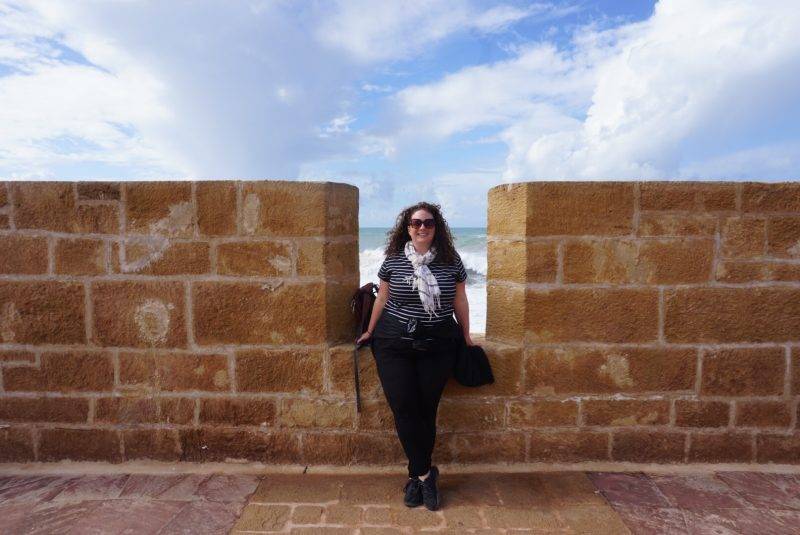 In that time I have done three lengthy trips – Cairo to Cape Town, South America and the Caribbean, Gibraltar to Nigeria, and a few smaller trips as well to Sri Lanka, China, Tonga, Micronesia and the Central Pacific.
Today I have over 125 posts on my website (even after deleting around 80 posts) and have visited 115 countries.
What's Changed on the Blog – Search Engine Optimisation
Leading up to 2018 my blog was really just a hobby. I paid $3/month to host my site and $15/year for the domain name so it was costing me basically nothing. I knew I had to make a decision though on what I wanted to do. I had some great partnerships in 2017 when I was in South America but that was all based off of my social media following. I needed to find out how to drive traffic to my blog. That's when I found digital nomad wannabe.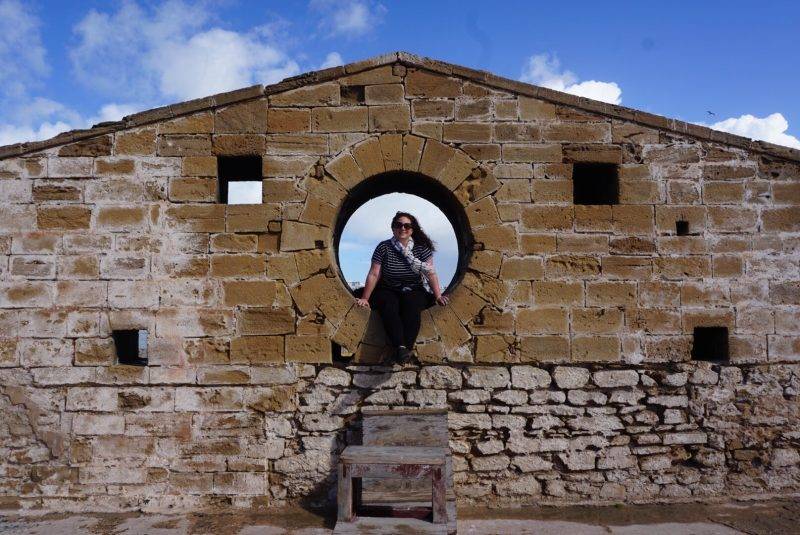 I spent the first six months of 2018 learning all of the ways I should be running my blog. The course taught me all about SEO – search engine optimisation. There was a reason why no one was ever seeing my post! The way I was writing before was more about me and what I was doing when I travelled instead of helping people and giving them all of the information they need all in one place – my blog! I learned how to write to be the answer.
My first post to ever rank on the first page of google (because no one goes to the second page) was my Scotland Itinerary. I'm so proud of that article too because it outranks Rick Steves and it should as Scotland is my favourite country and a place I have visited so many times. Plus I don't think Rick Steves can say he's attended a wedding at Eilean Donan Castle either.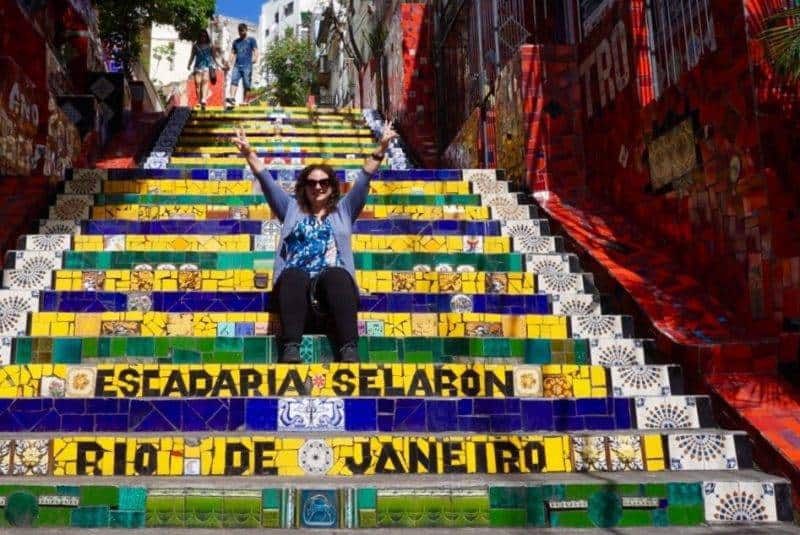 From there I would write one monster of a post each month and wait and wait to see how google would rank it. You see I have been a lot of places but I really find the writing about those places to be hard work. I kept waiting for inspiration to come to me but I'm just not a writer. Back then writing a post would take me 20+ hours. Today, I have my own formula and have gotten better at it and I'm down to 8 hours to write a post.
I have a list of things to write a mile long. Right now my goal is to get four posts out a month. I have a list of 12 themes or countries where I am trying to increase my number of topics and posts so that google will see me as an authority on those countries. As I gain more and more information and revisit places I will add those to the list as well. What I really need to be working on is increasing my US traffic which means increasing my number of US based articles but for some reason those are the posts I find the hardest.
What's next for the website – Blog like a Boss
I like to check in here every now and again and write something for my readers, not just SEO.
This year I have decided to take a course called Blog like a Boss by Gloria Atanmo of The Blog Abroad. I have been adoring following Glo since 2015. I had finally found someone who took the thoughts right out of my head and put them on pen to paper. If you aren't following @glographics go follower her now!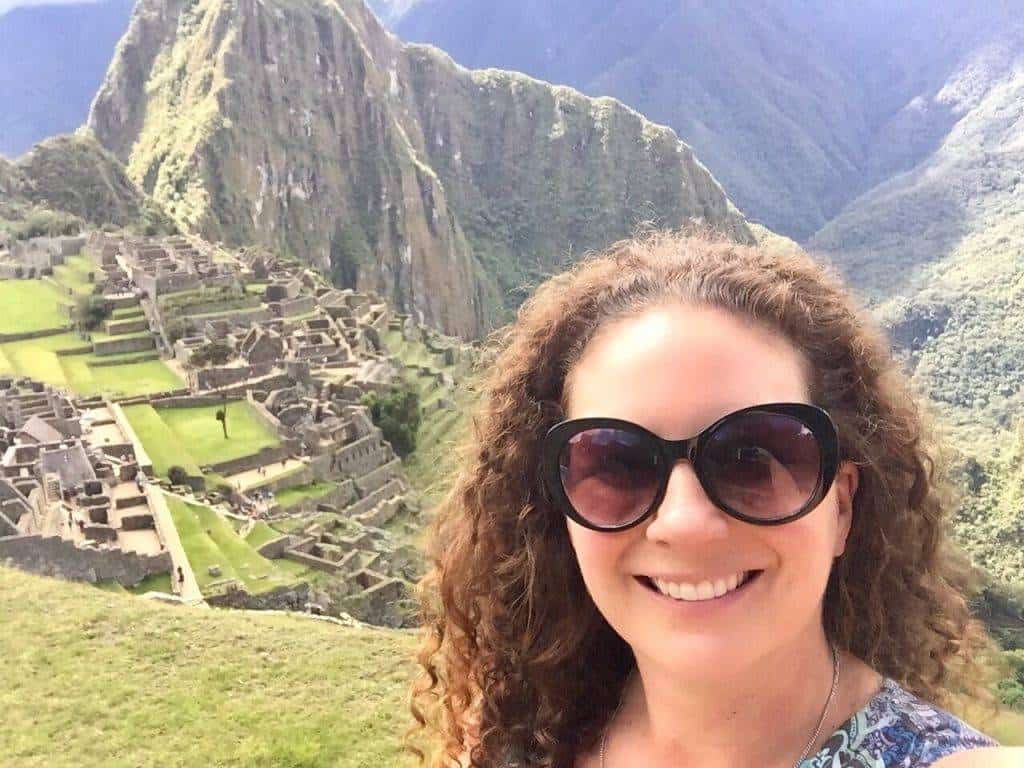 This course is making me realise so many things in such a short time. I think one of the first posts of hers that I saw was around 'you have to spend money to make money' and I was like no Glo, I can figure it out myself. I'm great at doing these things that people pass off to other people to do.
But what I've learned is yes, I can do those things and it can take me awhile to learn. Instead, I can pay someone to teach my in two weeks what it has taken them years to learn. That's what I'm paying for.
I never thought of myself as stingy but its hard to differentiate those classes that are fluff vs those that are going to give you the tips, tricks, templates, etc you need to succeed. That's what this class is doing for me.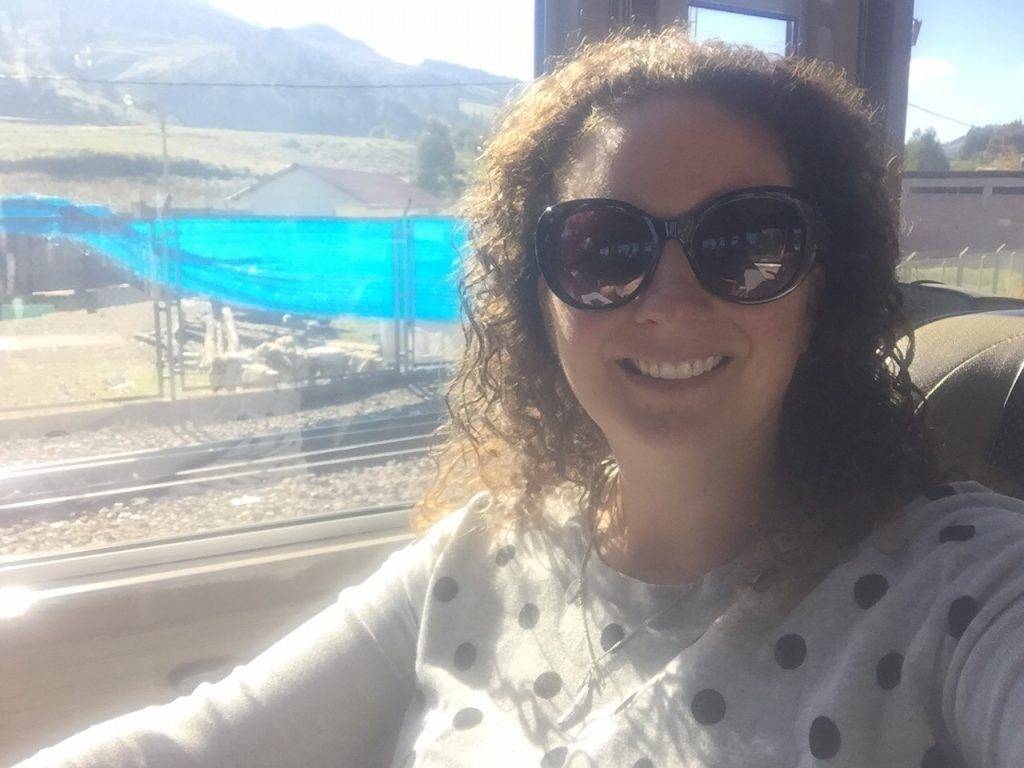 Its also opened my eyes that I need to work more on the branding for my website and deliver more quality content. I think by learning how to SEO my posts I have lost my voice and I need to learn how to add more of Nicole back into the blog.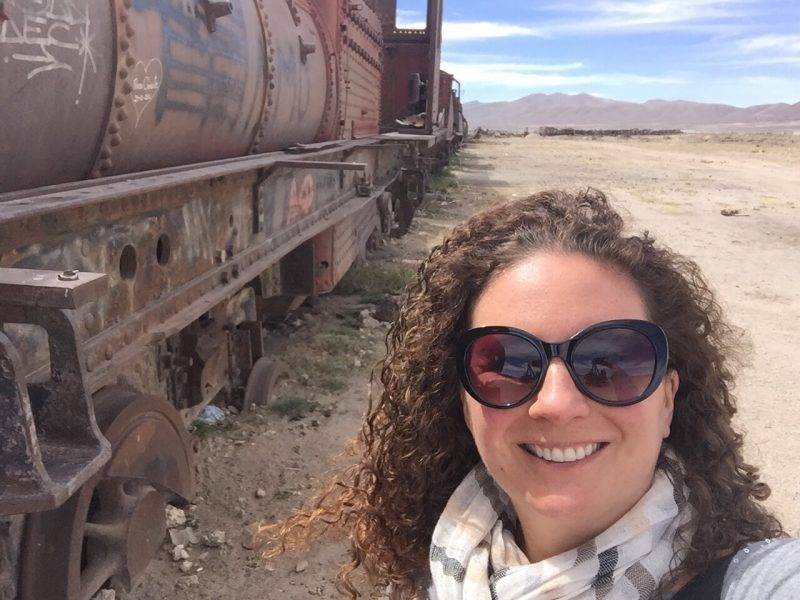 So this year I won't be taking as many trips as I usually do and this is a rebranding year and setting myself up for the next few years.
My last trip – What went wrong
As some of you will remember, I was on a trip through West Africa leaving in October coming back in April. Well, I decided to leave the trip early and fly home.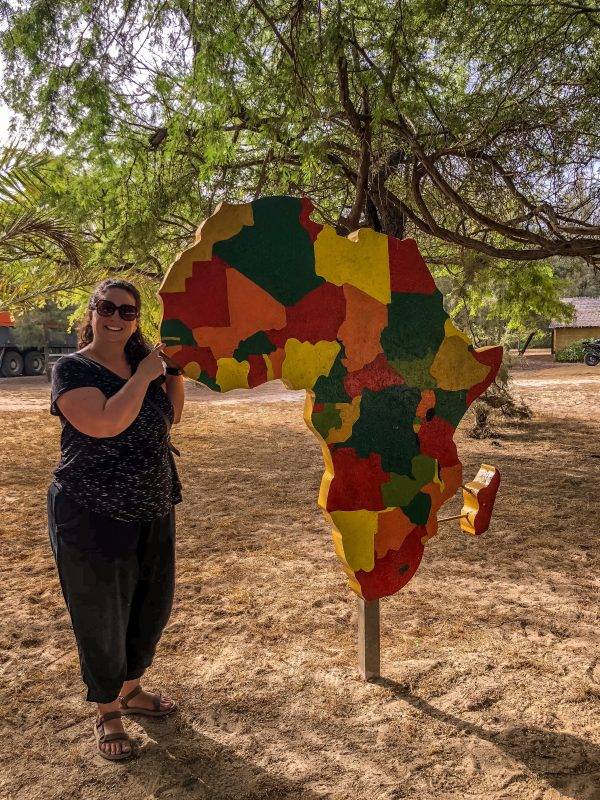 I have learned so much from this trip with the top point being that I can only travel for three months nonstop. I've also learned that there is slow travel and then there is so slow you're not sure if you are actually moving forward.
I will go into more detail on my trip in a later post as I still want to give the company time to reply. I have to say though this time it was such an awesome group. So many cool people who travel so much which was really cool.
What I'm doing now – getting a job in New Zealand
I have been living in NZ for 15 years now and I returned to NZ in February and started a new role by mid Feb. I am currently working in a contract role on a IT project for the Ministry of Primary Industries on climate change. I am so excited about this project! The New Zealand government is doing great things about climate change such as trying to plant 1 BILLION TREES. That's not a typo that B as in billions instead of millions.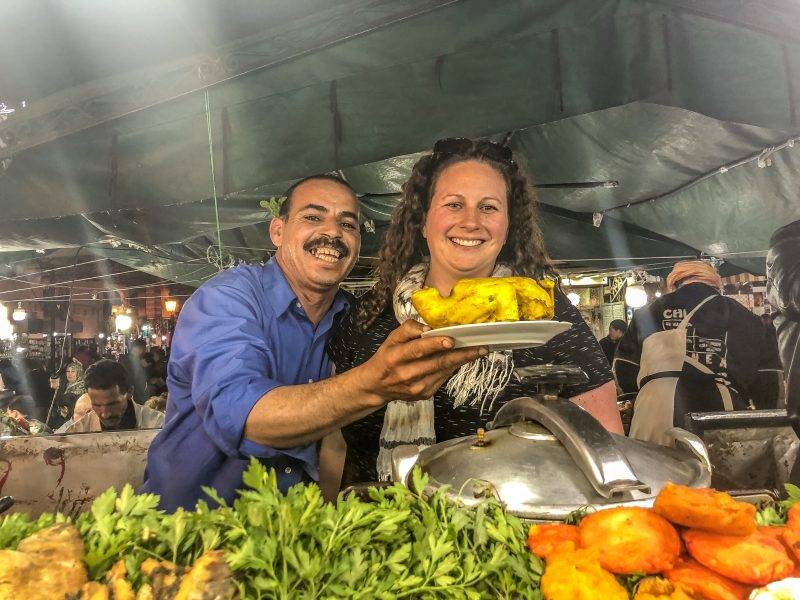 My contract has been extended until the end of the year. I will be heading back to the States this summer for five weeks and then also going to the Philippines (finally!) in December.
How I can afford to travel – the most commonly asked question I get on social media
I get asked this questions a lot – how can I afford to travel? And nothing urks me more than people saying I'm lucky to travel because the simple truth is I prioritise travel in my life. I do not have a trust fund or get given money. The simple answer is that I work.
As you can see from above I am currently working full time and plan to for the rest of the year. I do not live off of the income of my blog and my tagline on my social media is traveling while working a 9-5.
I have been doing the same sort of work for 15 years now. I'm lucky I live in a place like New Zealand where the people here know the importance of travel and work life balance. That isn't just a catch phrase here that is an actual thing. No one I know here is answering work emails at midnight (let alone barely at 6pm). Everyone has hobbies and know the importance of being outside and getting exercise in. Most contracts in New Zealand are for 37.5 hours/week not 40. Yes there are times of the year that you need to work more but its all a balance.
When I am working in NZ I am not spending. You will never see me with a $5 cup of takeaway coffee (we do not drink Starbucks here). I choose to drink the coffee at work and yes once a month or so I meet a friend for coffee and I'm happy to splurge but its not a daily thing.
I also cook most of our meals at home. Not because I don't think eating out is worth it, Wellington Restaurants are the best, but because when I am travelling I miss nothing more than a simple roast chicken with veggies. I love to cook! Again I do meet friends out for dinner and love to try new restaurants but it is a once a fortnight kind of thing and it's a proper meal not takeaway.
I also take the bus to work instead of driving in because parking is expensive but also because I want to do the environmental thing and use public transport.
You will see that I have a small wardrobe for work and casual as I switch between traveling and work often so it doesn't pay for me to have a large wardrobe. I also know that fast fashion is one of the largest contributors to climate change and I don't want to buy things that last for one to two wears and then throw them out. Right now I would say that my wardrobe is a bit too small (both in the amount of things I have and a few things are a bit tight haha!) and I plan to do some shopping when we are in the States in July.
All in all if you think about your daily cup of joe or how much you throw down at target weekly that is the money I am saving for travel. It's the most important thing to me and my passion so I make the time for it and that includes saving for it. I prioritise saving for travel.
You will also see below how far in advance I am planning my trips to make it work all around my job and using public holidays to increase my time off. Also, planning that far in advance and booking during the sales means that things like flights are cheaper than normal too.
Next Trips – how far in advance I need to plan
As part of my balance in working and traveling I have to be very organised.
I started planning my July travels in February and I am looking to book my December travels by the end of the month. I am hoping to visit South Korea, Palau, and Taiwan.
When I get back in August I will start looking to book my Easter 2020 travels. I've been wanting to revisit Thailand which is also the jumping off point for Bhutan a place I've wanted to visit for ages and then I'll also stop in Bangladesh on the way back home.
I have to admit I screwed up this year. In NZ, we get off Good Friday and Easter Monday which was 19-22 April plus we get off Anzac Day 25 April. I didn't plan ahead or book anything for this period. It would have meant I could have off 10 days for only 3 working days off. I though Easter was the weekend before and when I was looking for flights they were pretty booked already. I can't let that happen again next year.
And that's how I get so much travel in. I try to book my trips around public holidays. At Christmas time, NZ businesses close down for at least two weeks and it is common for people to take 3-4 weeks. Its summer here during that time and its also school holidays so people are taking time off.
What's next for me
I plan to keep deliver quality content on the blog. I am focusing more on my content for the US right now and also Japan with the Summer Olympics coming up next year.
I also want to write more about sustainable travels. As you can see I have started changing the way we live by making our house more energy efficient, taking public transportation, owning less stuff especially clothes, and eating less meat. I have been very sneaky about this one and I have to say I'm enjoying that part of cooking.
I am also spending this year treating my blog like a business – improving my branding, working with sponsors and adding advertising to the site. All of these things will help me continue to travel and let you guys know where you should go next!
Recent Posts