13 Things to do in Kaikoura New Zealand
Want to know what to do in Kaikoura? I've put together this list of things to do in Kaikoura.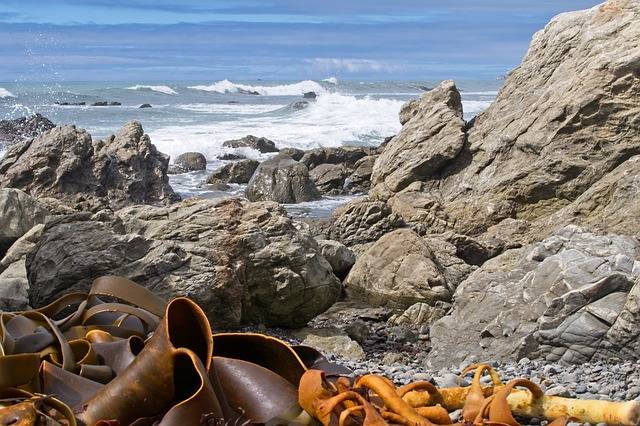 Kaikoura things to do revolve around the sea as the city is located along the coast of the South Island of New Zealand and should be a stop on anyone's itinerary.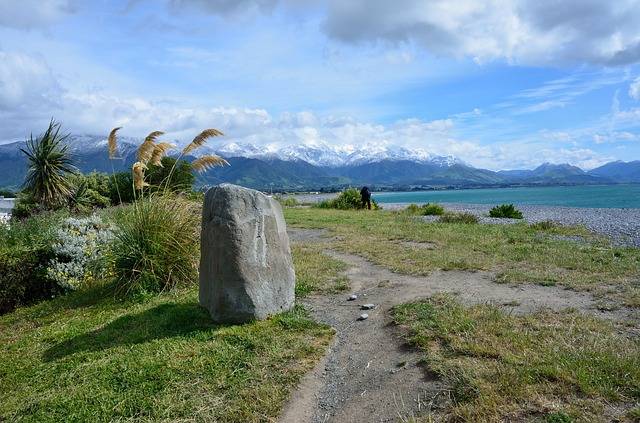 But don't worry, many of Kaikoura's activities are also land based such a visiting a lavender field, trekking with llamas or going quad biking.
What to do in Kaikoura – Kaikoura Attractions and Activities
1. Kaikoura whale watching
Why not spend some time whale watching while you are in Kaikoura?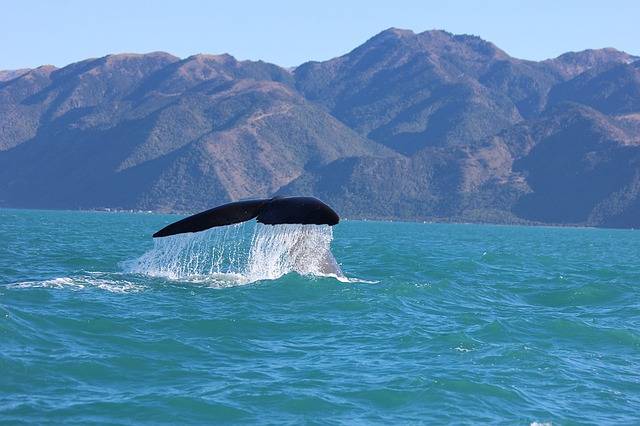 There are many companies in the area that offer the most amazing whale watching in Kaikoura experiences. Sperm whales are active all year around in the town and sometimes you can see other whales as well.
You will be taken on a boat cruise with experts on whales. They will take you on the best route possible to increase the likelihood that you will get an up-close glimpse of these amazing creatures.
These tours are really popular, especially amongst tourists during the summer. Book your spot early to ensure a truly incredible once in a lifetime experience.
2. Swim with dolphins
Following on from whale watching, you also have the opportunity to swim with the most graceful creatures that the ocean has to offer.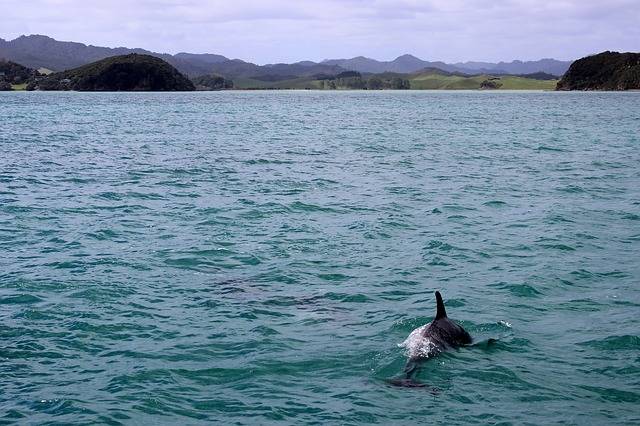 New Zealand is definitely THE go-to destination for marine life so it only makes sense that you go for the full package when you book and also opt to swim with dolphins. A dolphin encounter tour in Kaikoura will be everything that you've always dreamed of and more.
If you prefer to stay on dry land, you can watch dolphins from the boat but if you are feeling more adventurous, dive in the crystal clear seas and have the time of your life.
3. Visit the fur seal colony
On the Kaikoura Peninsula Walkway, you will find the fur seal colony, which is absolutely amazing with some of the most breathtaking sights that you could ever imagine.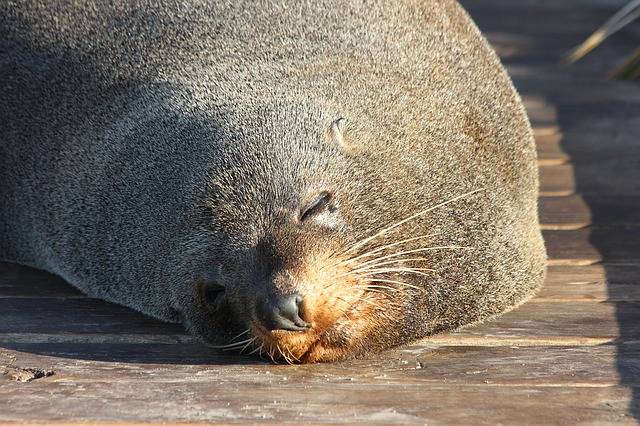 The walk is 11 km in length and it takes approximately three hours to complete. If you want to see the beautiful seals in all their glory but you do not fancy such a long trek, there are shorter routes that you can take too.
So what do you actually get at the end of this leisurely walk? A little bit of history is guaranteed as you can read interesting snippets along the way. You will also have breathtaking views over the Kaikoura range and of course get to see the seal colony bathing on rocks.
4. Kaikoura llama trekking
For those who really want to take full advantage of the animals in Kaikoura, llama trekking is the perfect adventure to give a try.
Llamas are such intelligent creatures and the regular llama trekking tours done by professionals will give you a chance to appreciate the animals up close.
There are different llama treks offered but the most popular one is the half day walk, which actually starts off in the centre of the town. It continues on along the beachfront, so in addition to getting to know these unique llamas, you will enjoy all the sights and sounds that Kaikoura has to offer.
5. Eat crayfish and fresh seafood
The area near Kaikoura thrives on the local sea-life in a number of ways, and this actually includes their diet!
Pretty much every restaurant/cafe that you come across in Kaikoura will serve a variety of different fresh seafood and crayfish, in fact these will most definitely be their most popular dishes.
When in the town, you need to sample these foods for yourself so you can see how amazing they are. In addition to eating the seafood, you can even catch your own if you wish at the fishing quarter, which will be spoken about more later.
6. Visit Ohau waterfall
In Kaikoura, Ohau waterfall and walkway is spell binding and well worth checking out if you are a fan of beautiful pieces of nature.
The entrance to the walkway is easy to find but if you just want to experience the waterfall and don't need the exercise, there are easier ways to get to the falls. The waterfall itself is 15 metres in height and there are definitely more spectacular waterfalls in the world.
However, due to the proximity to the ocean, there are many different types of sea-life frolicking in the water (mostly seals). The seals can be quite sensitive to loud noises but if you remain a safe distance away, you should get a really cool insight into the habits of these creatures. The sights at this waterfall is something you really have to see to believe, so why not do just that?
7. Visit Lavendyl Lavender Farm
This is perfect if you do not want to do any physical activities and prefer to enjoy your time in the town of Kaikoura in luxury.
If you want to appreciate some amazing beauty, the Lavendyl Lavender Farm is definitely something that is worth exploring. Basically a field full of the most beautiful lavender flowers that you've ever seen and it's pretty postcard perfect! It is a green and purple paradise that you can explore to your hearts content when you are in the town.
You can indulge your senses and also stop off at a cafe that has a range of different meals and drinks being served. If you want to delve a little more into the nature that this location has to offer, you can even watch how the lavender oil is made.
8. Sea Kayak and see the seals
Heading back into the water side of what Kaikoura has to offer is sea kayaking.
This is an amazing experience if you enjoy that kind of thing. Sea kayaking offers a touch of freedom from the overly advertised activities that are packed full with too many tourists all year around.
Kayaking allows you to integrate with the sea-life in New Zealand without disturbing them. There are a number of different sea kayaking tours available in the coastal town or if you prefer you can hire your own kayak and go it alone.
9. Fishing Charters and Trips
There is no denying that Kaikoura has the most amazing coastline. It is ideal for fishing – which is why many people actually love the location so much.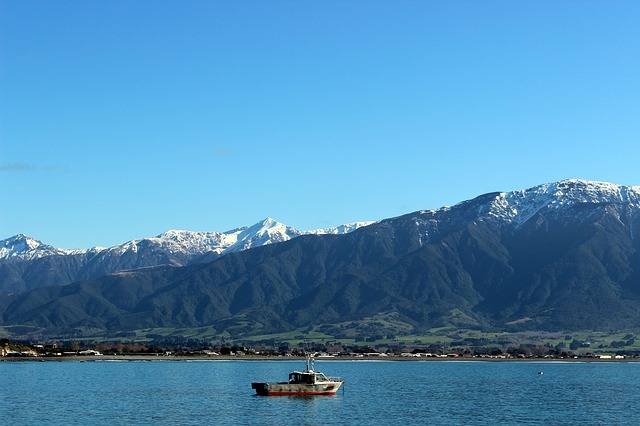 The marine life in the town is vast and there are a number of different fishing trips that are to be experienced to their full potential. Whatever creatures you catch from fishing in the town, you can throw them back when you are done or cook them and eat them for your dinner.
10. Albatross Encounters Tours
The albatross bird is one of the most majestic around and this coastal town is home to twelve species. You can spot them for yourself if you want to have a bit of fun.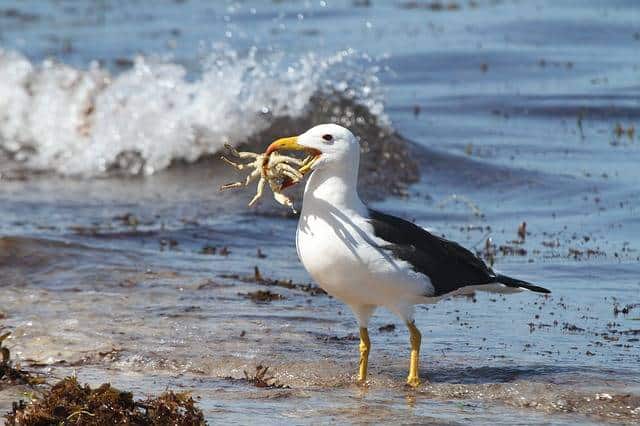 If you want a closer look into these creatures, there are regular albatross encounters tours in the area.
Albatross Encounters are a great company to go to if one of these experiences interests you. The tours are two and a half hours long, they are really interesting. They will make you feel even closer to the wildlife of New Zealand.
11. Take a helicopter Flight to see the whales
There is so much beautiful landscape in Kaikoura, which means that there are many helicopter tours available all over the town. View some of the amazing spots where the mountains hit the sea and check out what else is available.
Their most popular helicopter experiences including watching the whales from the sky, which is a whole different experience, giving you a whole new perspective on the town. There are many rather short helicopter tours where you can see the amazing creatures in the water below.
Take a tour on a good day and you will be able to see sperm whales, dolphins, seals and other sea-life. This is a great alternative if you want to go whale watching but prefer to do so from a very safe distance.
12. Go quad biking
There are activities that you can enjoy on land too in Kaikoura! Quad biking is such a cool thing to try and where better to do that in this amazing location?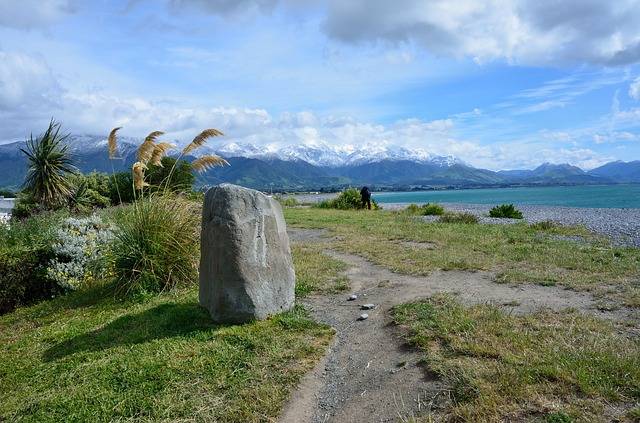 There are several different places that offer the full quad biking experience. The most popular is probably 4 Wheel Adventures. There are several different tours available and they have a massive 1600 acres of farmland to explore. You will be riding amongst fields, streams and riverbeds.
The most amazing views of Kaikoura are guaranteed when exploring by quad-bike. You will make memories that last for an entire lifetime.
13. Visit Kaikoura Museum
It is good to have things to do that are also indoors during your time in New Zealand. Although the weather is almost good, there is such thing as an off day. For those occasions, the Kaikoura Museum is absolutely perfect.
It is such a uniquely shaped building and is often called the mini Te Papa and the craypot because of this. Te Papa is the museum of New Zealand located in Wellington and worth a visit.
So what can you expect to find inside? You will discover all about the natural history of the town, in addition to unique artefacts and some story-telling displays.
The museum has different events on throughout the year. Be sure to check out what is available during your time in the town. That way you can get the most of your visit.
Conclusion – the best things to do in Kaikoura
I hope you enjoyed this list of things to do in Kaikoura. Its really important that the tourists return to Kaikoura now that they have rebuilt the city after the earthquake.
My favorite thing to do in Kaikoura is to eat seafood. Some of the best seafood in the country is found in Kaikoura. My other favorite thing is to do the llama trek. How can you say no to fury, cute llamas?!?
Over to you. What's your favorite things to do in Kaikoura? Let me know in the comments and let me know if I've missed anything!
Sharing is caring! Save this pin to read this article later.
Continue reading:
Recent Posts