Best Hotels in Shinjuku – Where to Stay in Shinjuku

Wondering where is the best place to stay in Tokyo, Japan? Shinjuku Japan!
This Shinjuku blog covers where to stay in Shinjuku – the best area of Tokyo to stay. Shinjuku is the best neighborhood to stay in Tokyo and the best place to stay in Japan for tourist and their first time in Tokyo. All the best Shinjuku Japan hotels.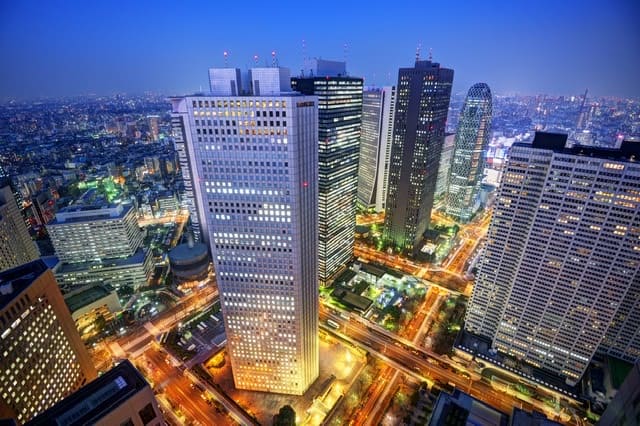 In this article, we're going to cover the best hotels in this exciting and beautiful city, including the best luxury hotel, the best budget hotel, and the best ryokan in Shinjuku. We're also going to talk about the most convenient hotel in Shinjuku, as well as the best hotel with fantastic facilities if you want to splurge and want an accommodation that is beyond extraordinary.

By the end of this article, you will be able to choose the best hotel in Shinjuku that fits your budget and your itinerary.
Best areas to stay in Tokyo – check out my guide to Where to stay in Tokyo first time and my guide to where to stay in Ginza.
Hotels in Shinjuku, Japan – covering the Best Hotels in Shinjuku
Shinjuku is a vibrant area in Tokyo full of things to do. You can even find a hotel near Shinjuku Station or a hotel in Shinjuku Station. If you are looking for accommodation, Shinjuku is the area for you.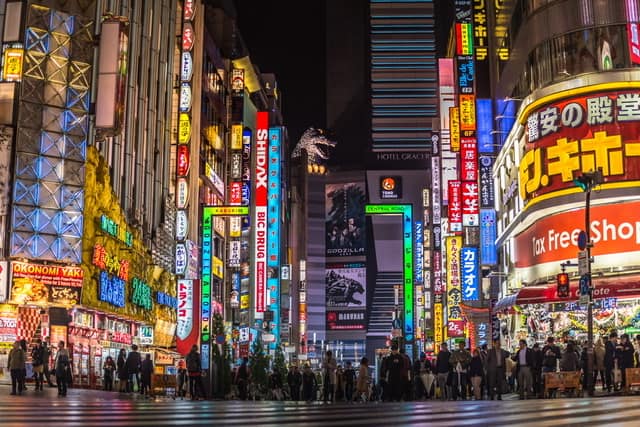 Keio Plaza Hotel Tokyo Premiere – Best Luxury Hotel in Shinjuku

Keio Plaza Hotel Tokyo is a five-star hotel in Shinjuku that is elegant, luxurious, and Instagram-worthy. This high-rise hotel is located in the more serene part of Shinjuku, with towering trees and trimmed shrubs that make it look like you've been transported away from the hustle and bustle of Shinjuku.

Keio Plaza Hotel offers some of the most spacious rooms in a city where space comes at a premium. Its twin standard room is comfortable and overall fantastic. The most impressive rooms though are the Plaza Luxe double room. It has an impressive panoramic view of the Shinjuku skyline, and guests receive comfy yukata robes and slippers upon arrival.

Keio Plaza takes luxury to the max on all elements. The toiletries are all from the manufacturer of luxury French body products and fragrances, L'Occitane! Plus, there's no need to stray outside Keio Plaza just in case you're hungry as it offers several dining options inside the hotel itself.
Hotel Gracery – Most Convenient Hotel in Shinjuku

In my opinion, the best jumpoff point for all sightseeing activities in Shinjuku is the Hotel Gracery. This luxurious high-rise hotel is centrally located in the famous Kabukicho district where bars, restaurants, and other entertainment abound.

Hotel Gracery's rooms are spacious compared to others in the same area. The beds are comfy, and the room was immaculate (but this is Japan, after all). The bathroom was also clean and spacious. The Cafe Terrace Bonjour and the Bonsalute Kabuki conveniently took care of the cravings after a long flight and a day spent sightseeing around Tokyo.
Visitors will never run out of things to do and sights to see in Shinjuku. There's the Samurai Museum, Shinjuku Chuo Park, and Shinjuku Gyoen National Garden. There's also the Tokyo Toy Museum, Shinjuku Historical Museum, and the Tokyo Metropolitan Tower.

The Robot Restaurant, Samurai Museum, and the Golden Gai are a short stroll away from the hotel too. But what made Hotel Gracery stand out for me was the Godzilla Head "menacing" guests and passers-by below. Taking a selfie with Godzilla in the background, and showing it off to friends and followers on Facebook and Instagram? Definitely recommend.
The hotel is just a convenient 3-minute walk to Seibu Shinjuku station

Rihga Royal Hotel Tokyo – Best Shinjuku Hotel with Fantastic Facilities

The best hotels don't have to be located in the center of everything. This is also true for one of the best hotels in Shinjuku. Although it is farther than all the hotels we've discussed here, the Rihga Royal Hotel Tokyo is a great hotel in Shinjuku.

What makes the Rihga Royal Hotel Tokyo one of the best hotels in Shinjuku? Rihga Royal Hotel stands out thanks to its elegant European decor, spacious rooms, and comfy beds. It is one of the few hotels in Shinjuku with its own spa and wellness center, swimming pool, and restaurants.

The sauna and hot tub are especially relaxing after a day spent shopping in Shinjuku or strolling in Shinjuku Gyoen National Garden. Some guests are lucky enough to get a soothing view of the Okuma Garden.
Keep in mind that this hotel is located north of Shinjuku ward, and near the Waseda University campus. It's not as convenient as other hotels when it comes to transportation, shopping, and sightseeing, but it's still near the Waseda Subway and JR Takadanobaba stations so I was still able to explore Shinjuku and the neighboring cities whenever I wanted.
Super Hotel Shinjuku Kabukicho – The Best Mid-Range Price Hotel
If you are looking for a hotel that is located in the heart of Shinjuku and at the same time not too far from the center of Tokyo, Super Hotel Shinjuku Kabukicho is an excellent choice. The price for one night stay is completely worth it at this hotel. It's mid-range but you will surely get your money's worth.
Each compact room of this hotel has a flat screen TV with on demand movie programs so you won't get bored during your stay. They also provide a fridge, electric kettle and an air purifier/humidifier perfect for people who are into like their room fresh and clean.
And if you need to do laundry during the trip, you can wash them using their coin operated laundromat. They also have an on site drinks vending machine so you can drink while waiting for your clothes to get washed.
If you like to explore more of Shinjuku, there is a nearby Tokyo Metropolitan Government Building with its observatories which is 10 minutes away from the hotel. If you want to explore other districts of Tokyo aside from Shinjuku, you can go to Harajuku in Shibuya which you can reach in 7 minutes by train from Shinjuku Station.
Citadines Central Shinjuku Tokyo Hotel
You will surely love this hotel with its beautiful selection of breakfast and accommodating and friendly staff. It has everything you need in an apartment type hotel with a good price value, whether you're staying for business or leisure.
They will make sure that you will have a joyous stay at the hotel by providing you with all the amenities such as an LCD TV, coffee/tea maker, air purifier and a safe box where you can keep your valuables. But not only that, they also provide services such as massage, luggage storage, and a free wifi. And if you have an important email to send to your boss, you can rent one of their computers.
You shouldn't miss Cafe Restaurant Stella that does not only serve Japanese cuisine but also international dishes. And oh, their chocolate fountain and all-you-can drink wine arrangement are a must try!
Exploring other parts of Shinjuku is not that hard because Shinjuku Station is just and 8 minute walk from the hotel. If you don't like to ride trains, you can walk for 5 minutes going to Shinjuku Gyoen National Garden
Hotel Sunroute Plaza Shinjuku – hotel Shinjuku Tokyo
Staying in one of the best hotel for leisure and business is both a luxurious and relaxing feeling. Hotel Sunroute Plaza Shinjuku offers a serene environment and a place for relaxation making you forget that you are at the city center of Tokyo.
The hotel offers rooms with a satellite TV, free Wi-Fi, refrigerator, and an electric kettle making your stay comfortable. Also, currency exchange is available at the hotel which makes it convenient to foreigners since they do not have to go money changers at the airports. Laundry service is also available as well as drinks vending machine for travelers who prefer to wash their clothes.
The location of the hotel is very convenient; it's just a 4 minute walk from Shinsen Shinjuke Station and JR Shinjuku Station. The Trattoria Villazza hotel restaurant serves western style breakfast and Italian style for lunch and dinner. If you're looking for local Japanese food, there are lots of restaurant options just an easy walk outside of the hotel. And don't forget to cap the night with a drink at the stylish Bar Ku Kon in the hotel.
The Knot Tokyo Shinjuku – hotel Tokyo Shinjuku
Imagine waking up in the morning with a view of the lush green Shinjuku Central Park, sounds incredibly relaxing right? That is just one of the things that The Knot Tokyo Shinjuku can offer to its guests. Sometimes, the high-rise scene of Shinjuku can be overwhelming so it's nice to stay in a hotel where people can relax and enjoy the scenic view of lush greens.
The interiors of the hotel are designed to have a welcoming and friendly vibe to all its guests and the amenities are designed to capture the playful spirit of Shinjuku. The materials and colors that were used for all their rooms allow guests to experience the greenery and openness of Shinjuku. Their rooms are fully equipped with a flat screen TV with cable channels, kettle, fridge, and a desk.
Exploring the district of Shinjuku is very easy because this hotel has a close proximity to some of the tourist spots such as the Shinjuku Gyoen National Garden which is just across the hotel. It is also close to the Shinjuku Train Station and some shopping areas!
Daiwa Roynet Hotel Nishi-Shinjuku – a great Shinjuku Hotel
Daiwa Roynet Hotel is a 4-star accommodation in Shinjuku that offers a perfect balance between comfort and style. Staying in this hotel will surely make your trip all the more special.
The hotel has a total of 280 non-smoking rooms and each room is equipped with a flat screen TV, fridge, mini-bar, kettle, dishwasher, and a balcony where you can enjoy the city or garden view of Shinjuku district. The staff here are very friendly and can speak Japanese and English so it won't be hard communicating with them.
There is also a lounge bar where you can order your cocktails or drinks. But if you want to explore more bars and restaurants around the area, you may do so.
Going to and from the airport is easy and convenient because the nearest Haneda Airport is just 25 minutes away. You can also enjoy the greenery in the nearby Shinjuku Gyoen National Garden or perhaps immerse yourself in Japanese culture by going to Meiji Jingu Shrine.
Ryokan Ichinao – Best Ryokan in Shinjuku

Staying in a modern hotel with equally modern amenities is nice when you're traveling. But when it comes to Japan, the experience is incomplete without staying a night or two in a ryokan or traditional Japanese inn.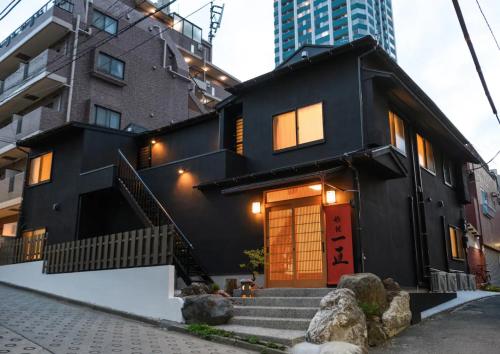 My choice for the best ryokan in Shinjuku is the Ryokan Ichinao. This particular ryokan is located in a nondescript neighborhood in Shinjuku, but it stands apart from neighboring properties because of its traditional yet eye-catching exterior.

The rooms are spacious, and Ryokan Ichinao's futon beds are so comfy anyone will loathe to leave them in the morning. The rooms are also immaculate. Plus, the check-in and check-out process was a breeze thanks to the iPad at the front desk.

Restaurants and convenient stores abound, while the Shinjuku Chuo Park and the Tokyo Metropolitan Building are a short walk away from the ryokan.
The Global Hotel Tokyo – Best Budget Hotel In Shinjuku

Tokyo (well, all of Japan, actually) is a notoriously pricey city. If you ever find yourself backpacking in Japan with a limited budget and you're looking for a place to stay, then come and check out The Global Hotel Tokyo. This is a great option for travelers who want to explore Shinjuku and the rest of Tokyo without paying an arm and a leg for accommodation.

The Global Hotel Tokyo is a great way for any traveler to get a taste of Japan's famous capsule hotels. The "rooms" are comfortable and surprisingly not cramped. There's plenty of room to roll around in case you're claustrophobic.

Plus, there are rooms for male travelers only and there are female-only rooms. Laundry is available, and one can always rely on the hotel's English and Korean-speaking receptionists 24/7 for assistance.

This charming capsule hotel is tucked away in a residential neighborhood in Shinjuku, but its location is very convenient as it is only 3 minutes away from the Shin-Okubo station and the Shin- Okubo Koreatown. Other attractions near the hotel include the Shinjuku Gyoen National Garden, the Samurai Museum, and several shopping centers.
Conclusion: Tokyo hotels in Shinjuku
Shinjuku is one of the best places for travelers to stay while in Japan. It is a vibrant and colorful city that never seems to run out of sights to see, things to do, and food to savor.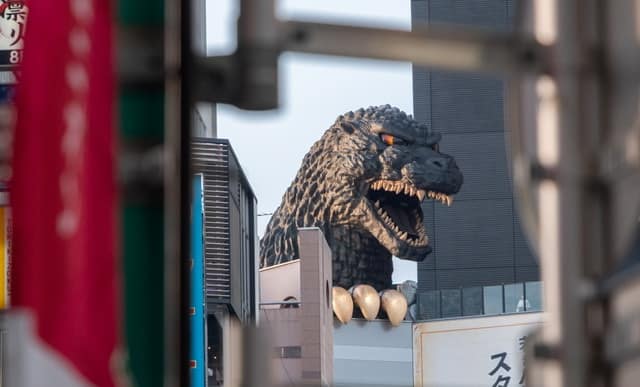 Whatever your budget and whatever your needs, there's always a perfect hotel for you here. I hope that by now you've found the best hotel in Shinjuku that fits your budget, as well as your itinerary.
Sharing is Caring! Pin this article to save for later.
Recent Posts