At 321 meters (1,053 feet) it is the third tallest hotel in the world (not including buildings with mixed use); however, 39% of its total height is made up of non-occupiable space.
Burj Al Arab stands on an artificial island 280 meters (920 feet) from Jumeirah beach and is connected to the mainland by a private curving bridge.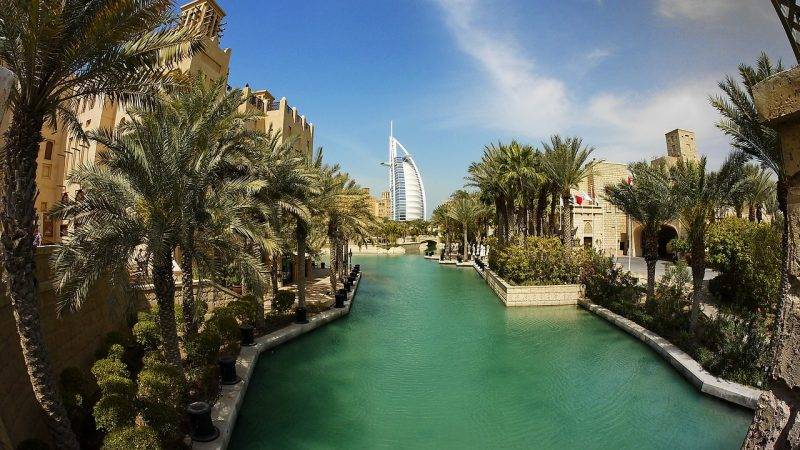 The shape of the structure is designed to mimic the sail of a ship.
The Burj Al Arab is one of the most luxurious hotels to stay in. It has been called "The World's Only 7 Star Hotel".
Approximately 1,790 square meters (19,270 square feet) of 24-carat gold leaf was used to embellish the interior. Only the finest materials were used in crafting the building.