Off the Beaten Path Japan
Hidden Japan: Are you looking for the most beautiful places in Japan that are off the beaten path in Japan? I've put together this list of hidden gems in Japan you won't want to miss.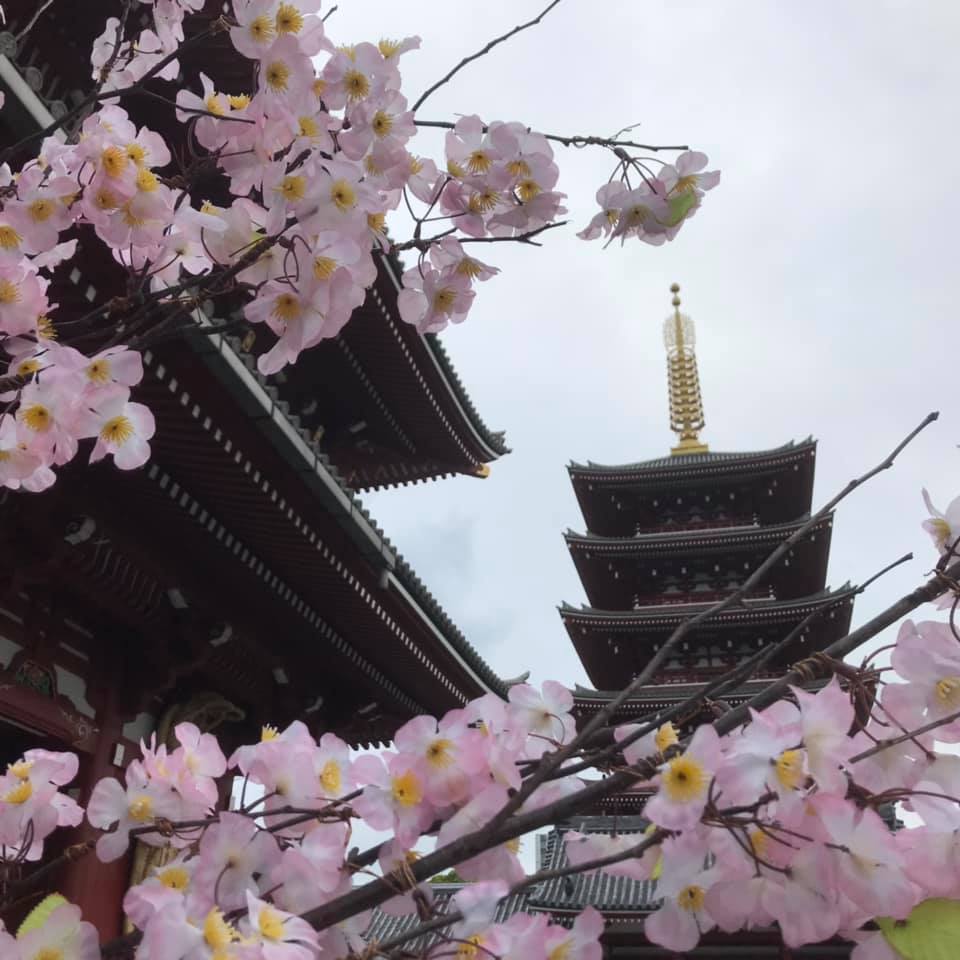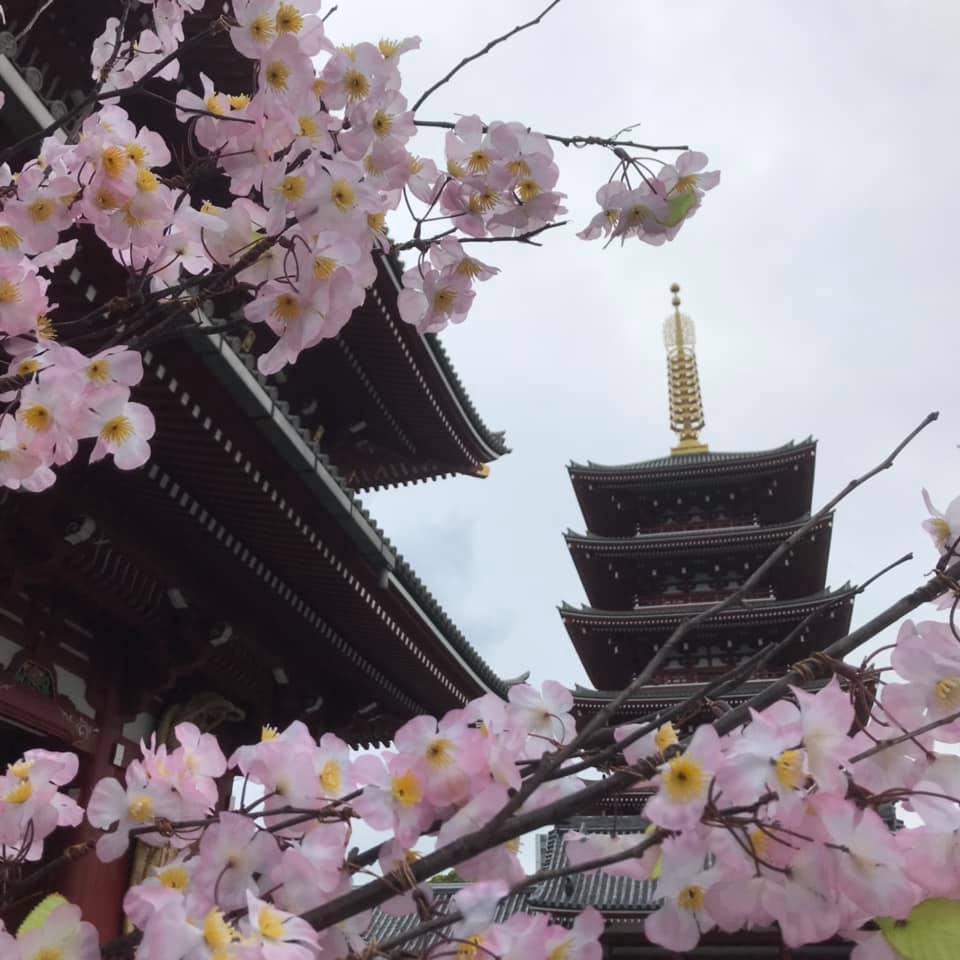 Tourists have been flocking to Japan for hundreds of years, and with over 30 million visitors in 2018, tourism has, in recent years especially, become one of Japan's greatest assets.
Many visit for the incredible snow season, from December through March, or the famous Cherry Blossoms, visible around April. There are also mind-blowing modern cities, stunning gardens and shrines, theme parks, breathtaking scenery, delicious cuisine and friendly locals – plenty of reasons to visit this amazing country.
Visitors can stay in a range of accommodation, ranging from quirky hostels, traditional Ryokans, or famous Japanese 'love' hotels, right through to five-star resorts and with airlines all over the world flying daily into Tokyo, visitors can easily find cheap flights to Japan from their home city.
It makes sense that Japan is at the top of many traveler's bucket list. Most visitors, however, would be surprised to know just how many hidden gems in Japan and that this jewel of a country has been hiding them! Some magnificent, some macabre and some just mad, it is well worth getting off the tourist trail in Japan. Here are some suggestions to get you started on your very own 'off the beaten track' Japanese adventure.
1. Cat Island – Ishinomaki
The small island of Tashirojima, located in Ishinomaki, has an unusual population – the main inhabitants of the island are cats! Stemming from the belief that feeding and caring for these stray cats fosters wealth and good fortune, the population of cats has grown to greatly surpass that of the few remaining human inhabitants.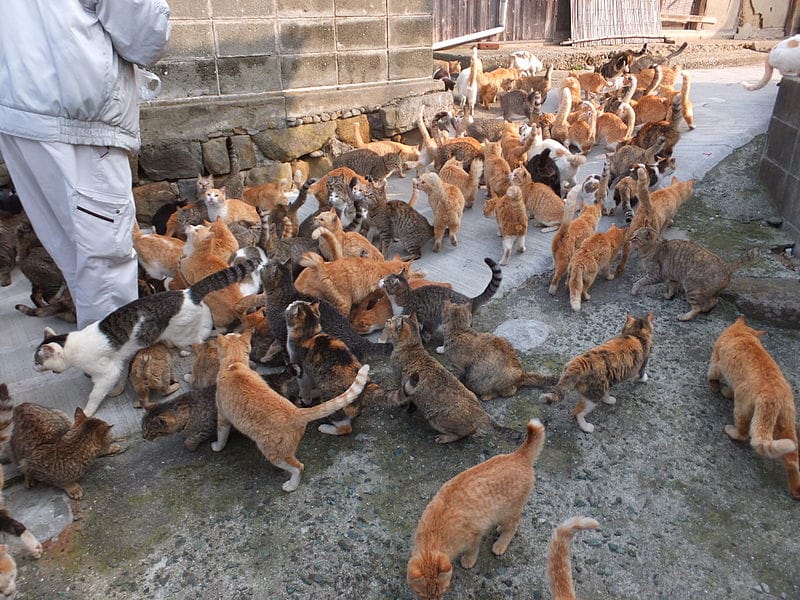 The cats were originally brought to the island to help control the pests that plagued the islands silkworm farms. Now, the pests are gone, and the cats have stayed – and multiplied, now numbering several hundred felines, compared to the human population of around one hundred.
Visitors can take in the traditional fishing houses, visit the Cat Shrine, stay in the cat-themed Manga village or feed and play with some of the friendly local residents (the furry ones, just to be clear).
To get there, you will need to take a ferry from Ishinomaki City, which roughly takes an hour. Ishinomarki is around five hours north of Tokyo by car. If you prefer your islands full of bunnies instead of pussycats, check out Okunoshima instead (or, visit both!).
2. Vampire Cafe – Tokyo
If you prefer fangs over felines, the Vampire Cafe in Tokyo might be just the ticket. Found amongst the upscaled boutiques of the fancy 'Ginza' district in Tokyo, this gothic paradise is decked out in hues of red, candles, skeletons and velvet, creating a luxe-yet-macabre dining experience.
Hail one of the vampiric wait staff, and indulge in one of the many bloody (not real blood, don't worry) and creatively named (and questionably translated) treats available, such as the 'Ritual to Awaken the Dark Ones', or the 'Forest of Dead Men and Fluttering Bells'.
If you prefer your themed cafes with less bite, take a visit to one of the many other spots in Tokyo, including the Pokemon Cafe, Hello Kitty Cafe, Alice in Wonderland, Monsters, Maids or even Ninjas. We're a sucker (haha) for a great themed cafe or restaurant.
The cafe is easy to find, and only three minutes walk from Ginza station. Although technically located seven floors up, this Japanese dining experience takes you to a whole new (six feet under) level.
3. Ryūsendō Cave – Iwaizumi
If you prefer your vampires in a more natural form, head instead to Ryūsendō Cave in northern Japan. One of the largest limestone cave networks in the country, scientists are still in the process of exploring this subterranean world, and estimate that the cavern continues for at least another mile further than the two miles already discovered.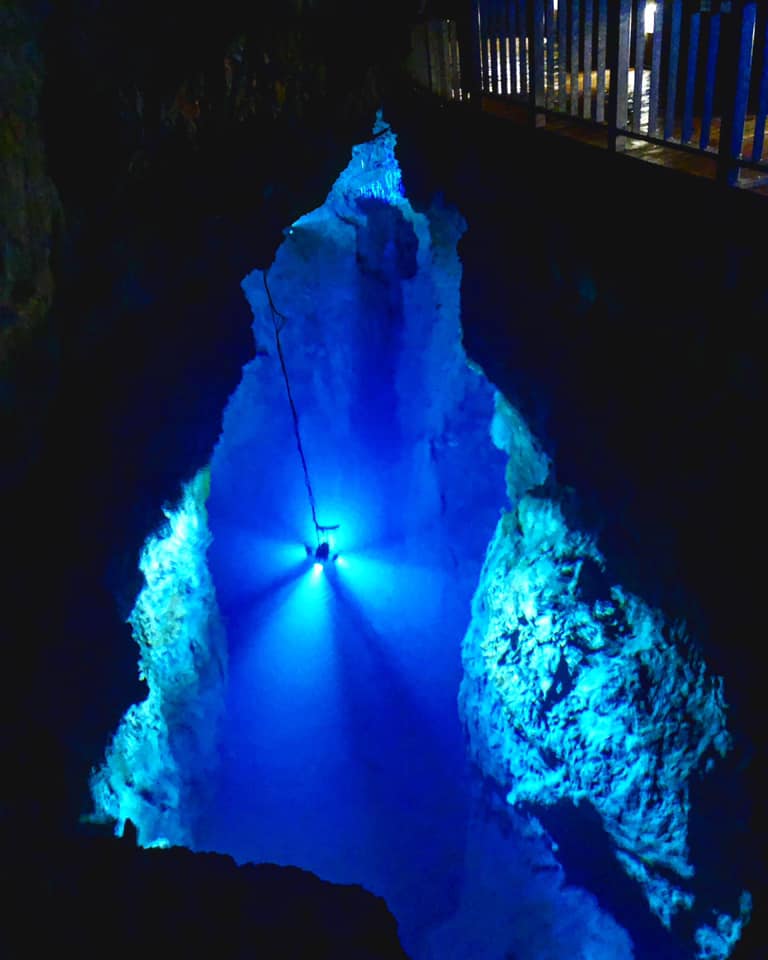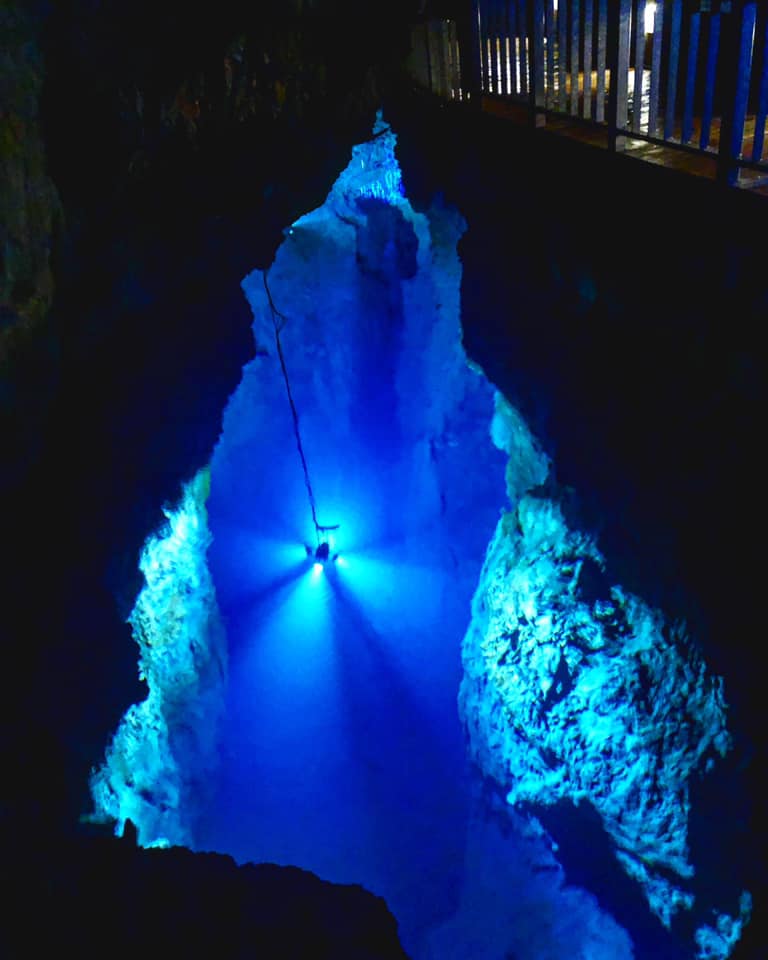 So far, the findings include eight underground lakes (including the deepest lake in Japan, reaching a depth of 120 metres), an underground river, fascinating geological formations and a variety of rare bat species, who call the caves home (now my vampire reference makes sense). Visitors may spot a variety of species 'hanging out' in the shadows, including the Brown long-eared bats, Hilgendorf's tube-nosed bats and Greater horseshoe bats.
There are several walkways throughout the caves, allowing tourists to peer down at the colourfully lit lakes, view the layers of history in the rock and get up close to the stalactites clinging to the cavern roof. The caves are located in the north of the main island, around an eight-hour drive from Tokyo, and is accessible by car, or public transport from the nearby towns of Morioka or Miyako.
4. Aokigahara Forest – Fujinomiya-shi
The stunning and eerily peaceful Aokigahara Forest seems to simply be a beautiful example of nature, providing hikers with gorgeous views of nearby Mount Fuji.
Many people visit to experience the strange vibe of this enormous forest, which is only heightened by regular accounts of spirits and otherworldly visitors reported to roam the mossy paths.
That being said, the forest is actually a really beautiful place, and due to it's size hikers are unlikely to stumble across anything macabre. There are nearby lava caves, home to thousands of bats, which are also worth a visit, and as mentioned, the forest also provides some incredible views of the nearby Mount Fuji.
If you prefer your forests slightly less spooky, pay a visit instead to the Shiratani Unsuikyo Ravine on Yakushima island in Japan's south – full of twisted, mossy trees, this forest was the inspiration for the famous anime film 'Princess Mononoke'.
Located around two hours from Tokyo by car, visitors can also get to Aokigahara Forest using public transport, and there are even some tours that stop past the forest as part of their itineraries.
5. Kochia Hill/Hitachi Seaside Park – Hitachinaka
If you prefer your nature slightly less haunted, venture instead to Kochia Hill, famous for the sea of vibrant, bright red cypress bushes that grace the hillsides at the end of the wet season (the best time to visit to see these is around October – do it for the gram).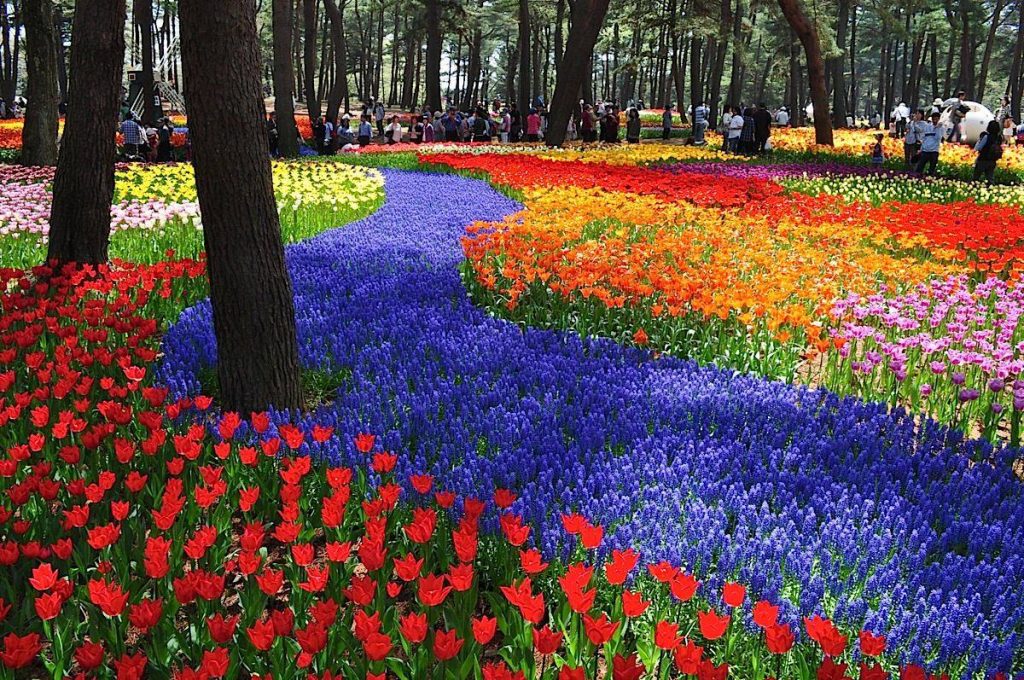 Located within the Hitachi Seaside Park, the bushes are present year-round (though usually coloured a slightly less insta-worthy green), along with a variety of other gorgeous floral displays which bloom at different times of the year, including roses, sunflowers and tulips, so don't worry if you can't make it in October. There is also a small amusement park (complete with a ferris wheel and rollercoaster), mini-golf, plenty of walking trails and BBQ's for visitors to use, or, if you're feeling lazy (you're on holiday, you're allowed to), visit one of the various food trucks or stalls instead.
Choose to wander the gardens or walking trails, or you can hire a bike to explore a bit further. There is even a train available which will take you to all the major spots around the gardens. A quick and easy day trip from Tokyo on the train, or by car (around two hours), this beautiful garden is well worth a visit, any time of year.
6. Gunkanjima Island – Nagasaki, Japan
Japan has a huge population, and cities like Tokyo can be especially crowded and overwhelming. If you feel like you want some space, head south to the fascinating Gunkanjima Island (sometimes called Hashima, or Battleship island); now completely abandoned and free of crowds, this island was once the most densely populated place on Earth.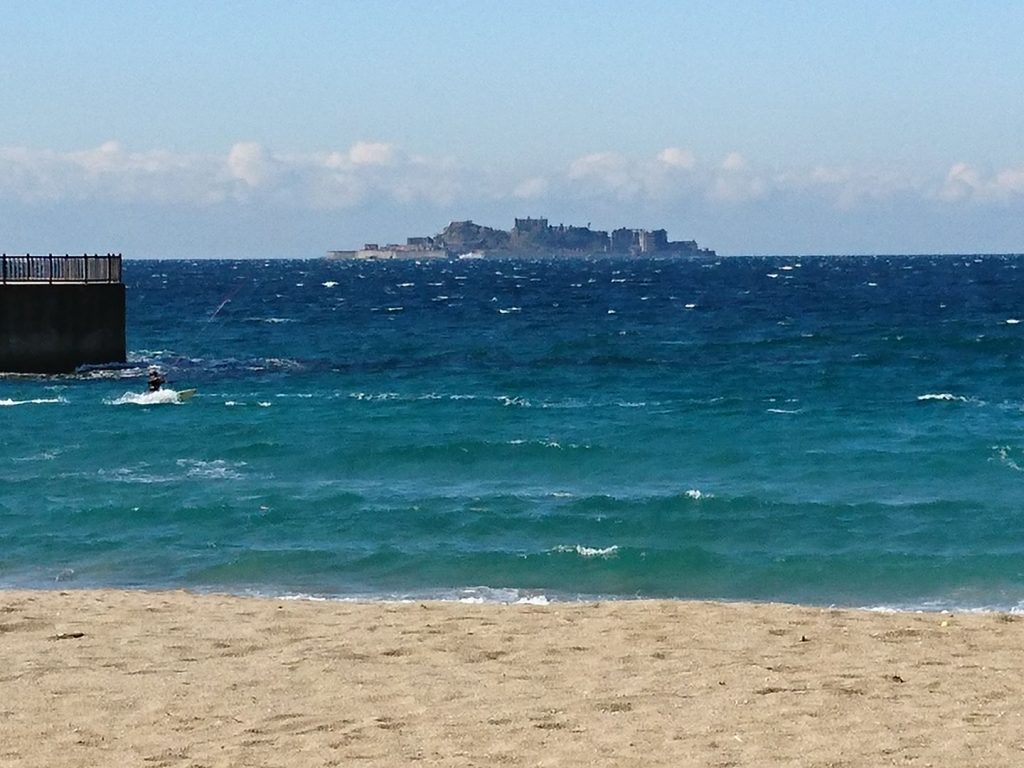 Owned by Mitsubishi in the early 20th century, the island was primarily used as a huge coal mine, and a bustling city quickly sprang up to house the thousands of workers who poured in – many of them forced laborers from Korea. When the mine eventually ran out of coal, it was closed and the many workers, and their families, who had called the island home were forced to relocate. Quickly abandoned, the island has slowly disintegrated and has been left to crumble.
Located at the southern end of the country, off the coast of Nagasaki, visitors can now only access the island by ferry, on a guided tour. Closed to the public for over thirty years, the island remains a well preserved, battleship-shaped ghost town, and provides a fascinating insight into the lives of those that once lived there.
7. Otagi Nenbutsu-ji – Kyoto, Japan
Another site full of crumbling stone, the incredible Otagi Nenbutsu-ji is a Buddhist shrine with over a twelve-hundred stone statues (or 'rakan'), depicting Buddha's disciples.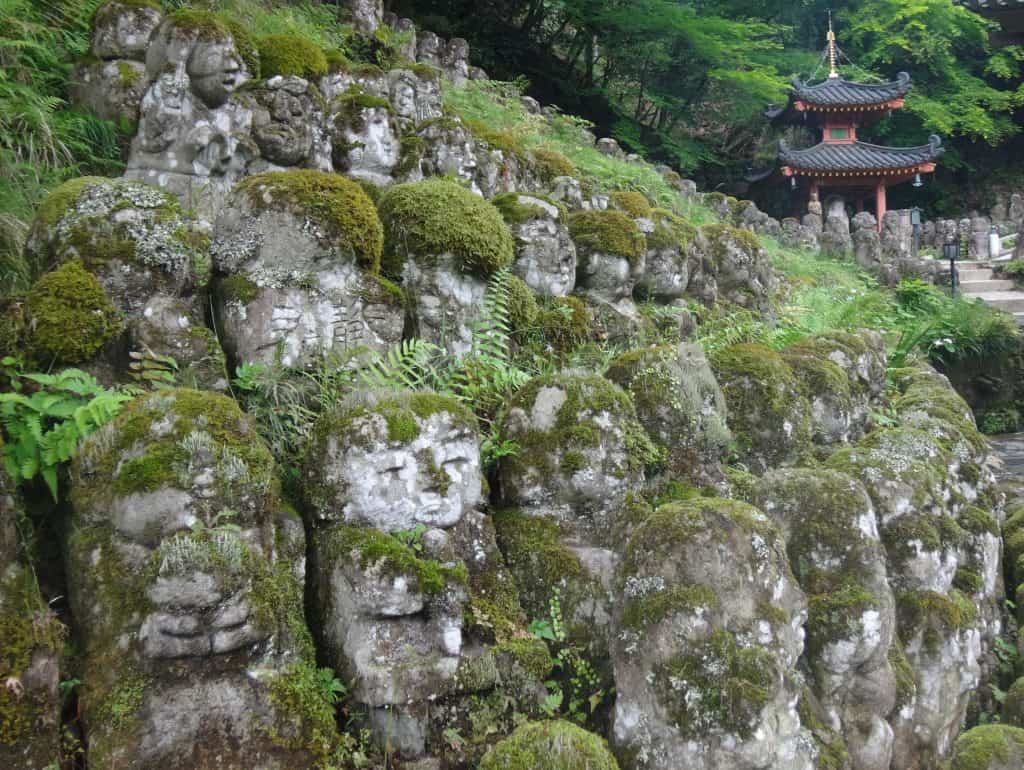 Originally a temple dating back to the 8th century, it was partially destroyed by a typhoon in 1950; luckily, one of the monks was also a sculptor, and decided to re-build the temple himself over the next thirty years, along with a few friendly-faced additions. The shrine run by this day by the monks son and grandson.
Many of the statues were created by visitors to the shrine who came to learn the art of sculpting, and every single statue has a different face, expression and outfit. Visitors spend hours wandering amongst the tiny disciples, delighting in their variety, and throwing coins in the ponds for luck.
This quirky little spot is often empty of other tourists (there are over 1600 other Buddhist shrines in the area), and a great way to spend half a day on your visit to Kyoto. It's a great idea to start your visit at the temple, then wander down through the historically preserved streets of Saga-Torimoto, checking out the traditional Japanese houses along the way. Continue on and explore the main Arashiyama area, including the Bamboo Garden, Togetsukyo Bridge and Iwatayama Monkey Park.
The shrine is roughly a thirty minute drive from Kyoto, and it is also easy to catch the train and walk (or grab a taxi) up the hill from the station to the shrine.
8. Sōgenji Temple (Kappa-Dera) – Tokyo
If 1200 tiny stone Buddhists don't satisfy your thirst for a quirky temple, check out the Sōgenji Temple (Kappa-Dera) in the Tokyo neighborhood of Kappabashi. Known also as 'Sōgen Temple' and originally a Zen Buddhist temple, this site features a shrine to the 'Kappa', or Japanese water goblin.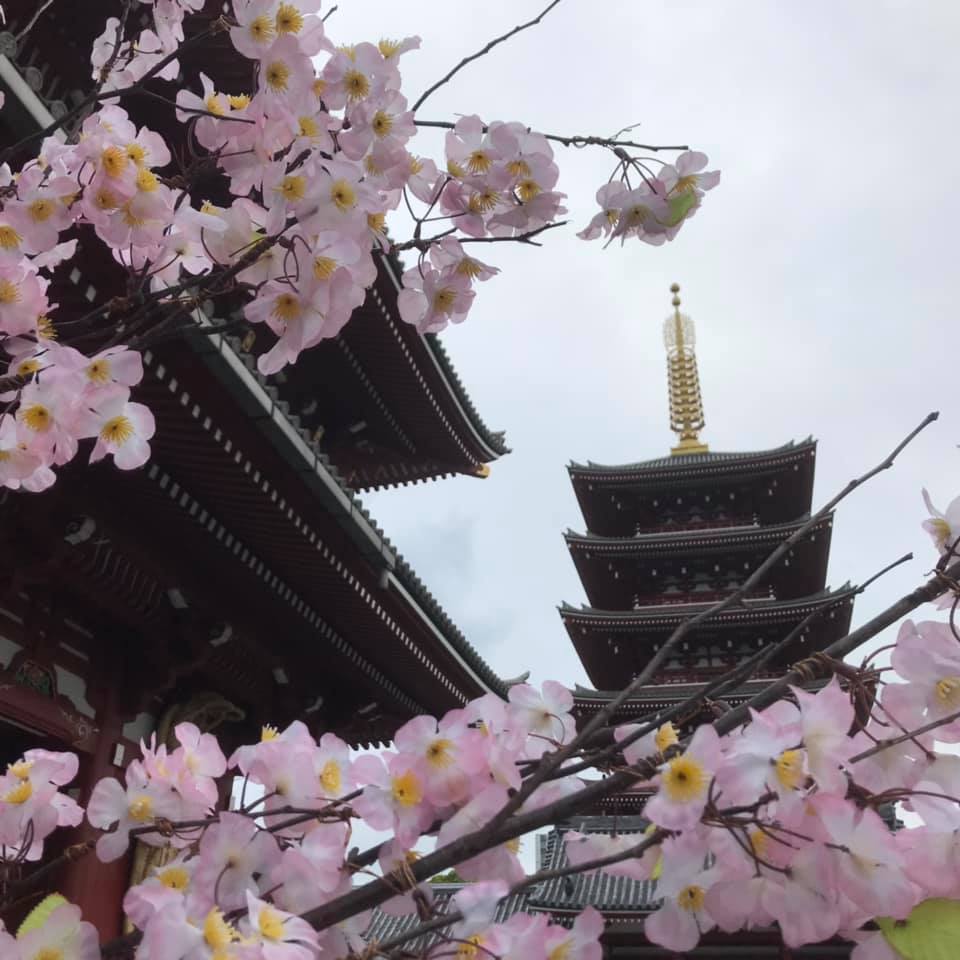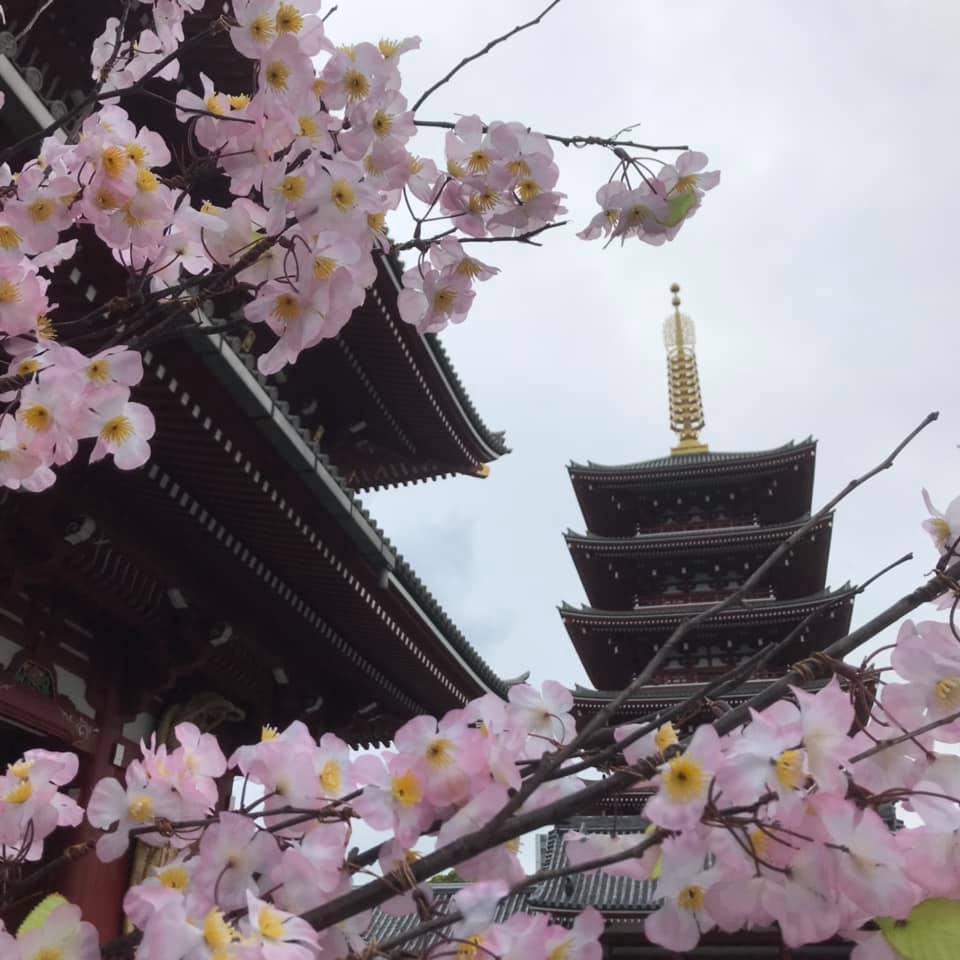 Popular in Japanese folklore (and, if we are not mistaken, feature in the Harry Potter books), this creature dwells in waterways as an amphibious, turtle/human hybrid, with webbed feet. Reportedly only child size, yet with immense strength, these tricksters are known to lurk in canals, pond and lakes and drag unsuspecting humans below to their death, or worse (don't google 'shirikodama').
However, they can also be known to be amicable, and even helpful to humans – such as in this case. The story goes that a local man, a merchant named Kappaya Kihachi, decided to help the city out and proceeded to build canals from his own savings to prevent flooding. He was aided by some of the friendlier Kappa living in the nearby rivers, and when he died and was buried at the temple, it inadvertently became a shrine to the skulking water sprites.
Regularly stocked with cucumber, as well as other offerings, the shrine also features a chamber with ancient scrolls depicting the creatures, and even a mummified Kappa arm! There are also plenty of statues to find, scattered throughout the town; some cute, some creepy, all strange. The town and its fantastical shrine are easy to find in the north of Tokyo, and easily walkable from the Metro.
9. Huis Ten Bosch – Sasebo
The best thing to do when visiting a new country, is to pretend you're in a totally different country…right? If you agree, Huis Ten Bosch (house in the woods) theme park is the place for you.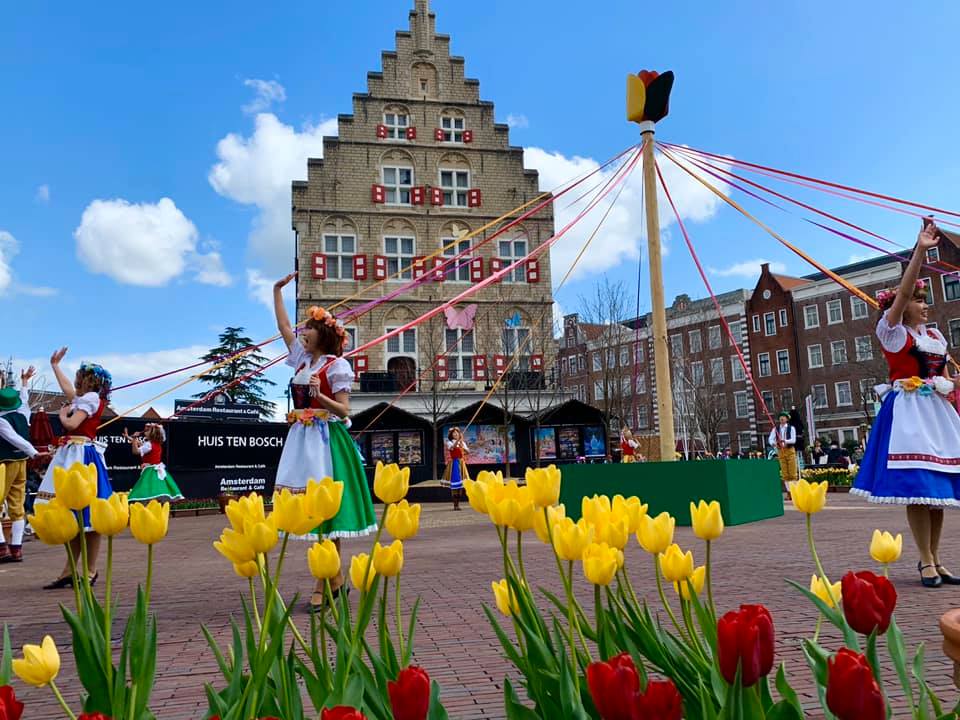 Designed to replicate a Dutch village, the park is an ode to the strong, historic links between Japan and the Netherlands, with a few technicolour touches. Featuring a grand canal, European-style buildings (including a replica palace), shops, a variety of restaurants, rides, amusements and a sprawling flower garden (featuring tulips, of course); as well as some less traditional additions, such as 'Michael Jackson's Thriller City', rollercoasters and the largest virtual reality experience in Japan.
To fully embrace the experience, many visitors choose to spend a night or two in one of the European-style luxury hotels, such as the creatively named 'Hotel Europe' or the 'Hotel Amsterdam'. Located in the south of Japan, it takes just under two hours to get there from Tokyo or Osaka on the 'Shinkansen' (or bullet train) or visitors can fly to Nagasaki airport and get a bus, local train or ferry.
If you wanted to 'visit' more of Europe while in Japan, check out the Yufuin Floral Village only a few hours away, and spend the day wandering through the quaint (pretend) Cotswolds of England.
10. The Vine Bridges of Iya Valley – Miyoshi
If you prefer a more authentic Japanese experience, few are more thrill-inducing than the Vine Bridges of Iya Valley. Located on the island of Shikoku, the remote valley features a stunning, mystical landscape, as well as quaint traditional villages that haven't changed in hundreds of years.
One of the biggest (and hair-raising) attractions in the area are the famous 'vine-bridges', created (some say) almost a thousand years ago from the tenacious Wisteria vine that grows abundantly throughout the forests. These bridges are hand woven together to cross the surging river below, and the largest bridge spans almost 150 feet.
As is standard in Japan, there are several folkloric explanations for how the bridges came to be; some say they were created by the spiritual figure Kōbō-Daishi, others say they were created by the legendary Heike refugees, fleeing their enemies and cutting the bridges down behind them to ensure they were not followed. Indeed, the remote forest was a refuge over the years to many exiled soldiers, bandits and marauders who sought the isolation the valley provides.
Obviously, they rebuilt, and the bridges now provide the only links to the villages on the other side of the river. Visitors can walk across one of the three remaining vine bridges (now reinforced with steel) if they dare, or simply take in the beauty of the area. There is also an unusual village full of scarecrows that is free to wander (not sure how we feel about that one), some beautiful onsens in the hills and a quirky school-turned-hotel to stay in; a snooze under some blackboards is just the ticket after a big day exploring.
Visitors can get to the nearby main town of Oboke on the train from any major city in Japan, or it is around a two-hour drive from Tokushima City. There are several community buses that service the area, if you don't have a car.
11. The Queen Chateau Soapland – Mito
A slightly saucier site, the 'Queen Chateau Soapland' is an abandoned 'Soapland', or bathhouse – known widely as a sneaky way around the ban on brothels in Japan. Traditionally, these places are a way for Japanese 'salarymen' to relax and be bathed by an attendant (usually a lovely lady), though the reality is slightly seedier. Hint – there are usually just as many beds as baths, as well as some even stranger items throughout these WHATS.
The five storey 'Queen Chateau Soapland' was a once luxurious, now derelict fairy-tale style building, complete with towers, balconies and large, colourful murals. A popular spot for urban explorers, ghost hunters and lost tourists, the front is boarded up but access can be made through some side windows or doors. Once inside, visitors can explore the mostly intact ruins and get a feel for the luxury and comfort this place once stood for (amongst the graffiti, trash and mud).
Though not illegal, it is technically considered trespassing, so be careful, though there are no accounts (that we have found!) from other explorers of security officers or police patrolling the area. The property can be found roughly one and a half hours north of Tokyo, in the Ibaraki Prefecture capital Mito.
12. Jigokudani Park – Yamanouchi
If you prefer your bathing beauties a little furrier, go no further than Jigokudani Park (which translates to 'Hell's Valley') in Yamanouchi, north-east of Tokyo.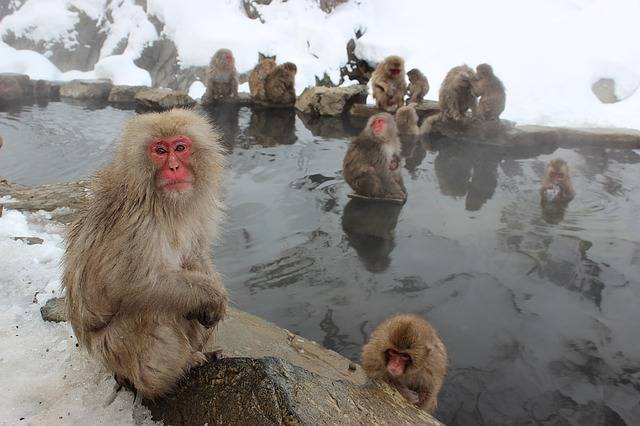 The area, widely known for it's volcanic activity and subsequent hot springs, features many onsens and spas for humans to relax in. However, at the base of the Jigokudani National Park lies an onsen with a slightly unusual clientele – Macaques, or Snow Monkeys.
Just to be clear, the monkeys don't have to pay to use the hot springs. The area was created especially for them in the 1960's when visitors observed the clever creatures bathing in the warm waters during winter. Snow Monkeys inhabit the area year-round, as it is their natural habitat, but conservationists decided they deserved their own private bath, without any pesky humans about. The monkeys are revered in Japanese folklore as messengers to the gods, so it only makes sense that they get a few perks here and there.
Visitors can access the park to watch these marvellous Macaques up close, though they cannot bathe with them (probably a good thing) or feed them. There are over 150 monkeys that utilise the park throughout the year; however, Winter is the best time to visit, as the monkeys prefer the hot springs when the weather is cold (makes sense to us). Spring is also a great time, as you can often spot the baby monkeys in the baths, on their mothers shoulders or belly.
The area is roughly 3.5 hours north-west of Tokyo, accessible by car, or by public transport from the larger nearby town of Nagano.
13. Shirakawa-go – Shirakawa-mura
The quaint, picturesque village of Shirakawa-go is a heritage-listed, historical village that showcases the traditional, gassho-zukuri houses (which translates to 'the act of prayer'), shaped to resemble a monk's hands praying. With thatched triangular roofs, some of these houses are over 300 years old and some of the only surviving examples left in the world.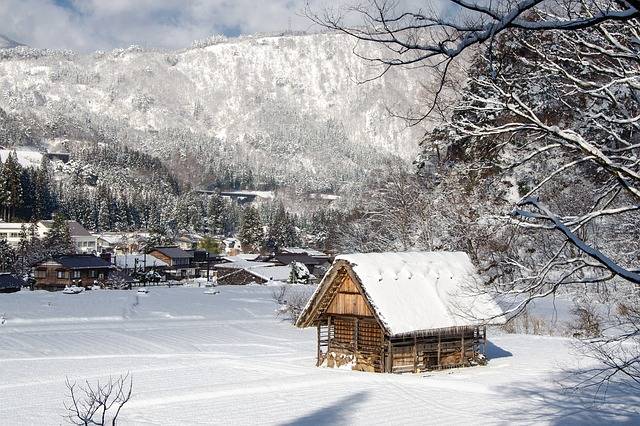 Built with no nails, the sloped roof allows the heavy snow common in Winter to slide right off. The sharp-eyed visitor may notice that all the houses in the village face the same direction; this is to maximise the sunlight (which helps to melt the snow, and keep the roofs dry) and allow the wind to whistle through the houses, allowing the attic-dwelling silkworms, which are a major industry in the area, fresh air to help them grow.
Set amongst a stunning alpine backdrop, amongst rice paddies and koi ponds, this beautiful, UNESCO-Heritage listed spot is well worth the trip. There are also museums, shops, artist workshops and a variety of restaurants to explore, and visitors can even stay overnight in a traditional house (though bear in mind, traditional usually equates to 'sleeping on the floor' in Japan), which is a great idea as it can be a touch tricky to get to. Visit in Winter for the most picturesque, snowy views.
Around five hours drive west of Tokyo, the nearest major town is Takayama (accessible via train), from which you can catch the bus onwards to Shirakawa-go if you don't have a car.
14. Sokushinbutsu of Dainichi temple – Tsuruoka
There's dedicated, and then there's DEDICATED. The monks at this particular temple definitely fall into the latter category, with perhaps the most extreme examples of religious dedication in the world. Found in the north of Japan was a particular strain of Buddhism called shugendō, which blended a variety of local religions and folklore, as well as Shinto, Taoism and others, and translates to 'spiritual power through discipline'.
And discipline is right. These monks, in the pursuit of the ultimate spiritual gold medal, underwent a six-year process called 'sokushinbutsu' to essentially mummify themselves; some succeeded, some didn't. After three years (or 1000 days) of extreme dieting to remove all body fat, and a further three years drinking poisonous tea made from sap, the monks locked themselves in a stone tomb kitted out with a bell and air tube. Each night, the entombed monks would ring the bell to show they were still alive, until, eventually, they stopped.
Once the tombs were opened, and the mummified remains verified, those monks were elevated to a level on par with Buddha himself, and displayed and worshipped appropriately. Although the sokushinbutsu process was made illegal in the 19th century, it secretly continued well into the 20th century.
Visitors can actually visit and view the beautiful mountain temples and their mummified, robed inhabitants, and even take part in a sacred purification ritual; don't forget to also check out the amazing temple architecture (dating back almost 1000 years), and the ancient (estimated to be almost 2000 years old) cedar tree. Located roughly five hours north of Tokyo, visitors can get there by car, or by public transport – the nearest major train station is Tsuruoka, and their are buses which take you through the area.
15. Dog's Roasted Sweet Potato Stand – Sapporo
Japan is well known for it's incredible, and often quirky, street food. However, this particular stall is visited not so much for the snacks, but for the pats. For a sweet (literally) experience to round out your Japanese adventure, head to the town of Sapporo on the northern island of Hokkaido.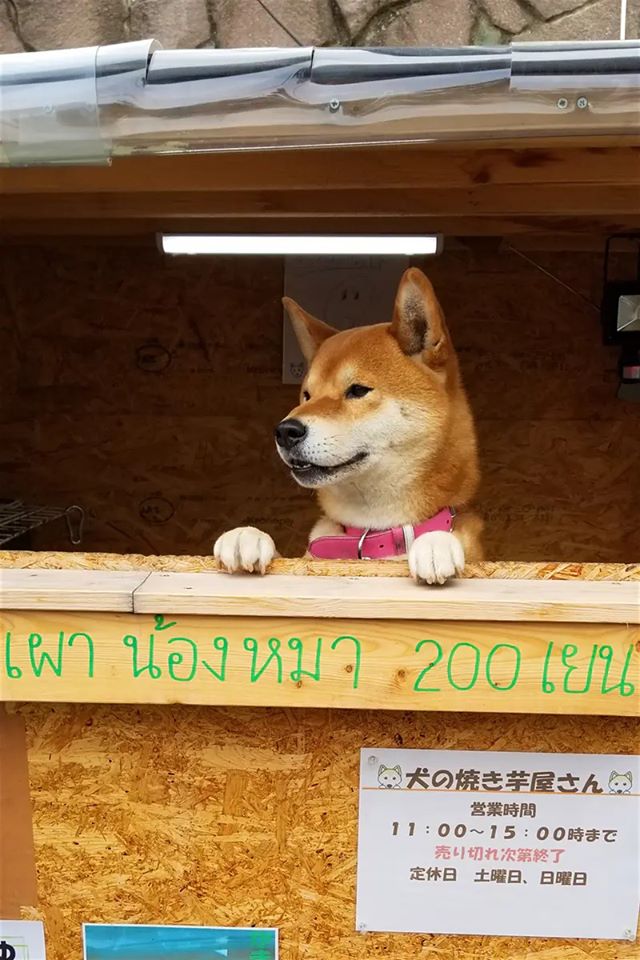 Within the city lies an unassuming stall, selling roasted sweet potato wrapped in foil – pretty standard. However, the furry proprietor of this kiosk is none other than Ken-kun, the adorable Shiba Inu dog who rose to fame in early 2019 on social media. Though his lack of thumbs and fine motor skills prevent him from actually roasting the potatoes, he mans the stall all day (except for his regular lunchtime walk) and greets customers as they arrive. We also have it on good authority he is entirely open to pats from strangers.
Working on an honesty system, visitors can grab a warm potato from the box and deposit the correct amount of yen in the tin. Make sure you have the right amount though, as Ken can't help you out with change. To find the stall, the easiest way is to drive to the neighbourhood, or get a bus from Sapporo station to Kiyota 2 Jo 1-chome, but go early, as it closes at 3 and often sells out even earlier.
Japan truly has an endless list of sites to see, and visitors could spend years discovering them all. We hope you enjoy some of these stranger additions to your next Japan itinerary, for a really unique trip you will never forget (and some great stories to shock your friends back home).
Sharing is Caring! Pin this article to save for later.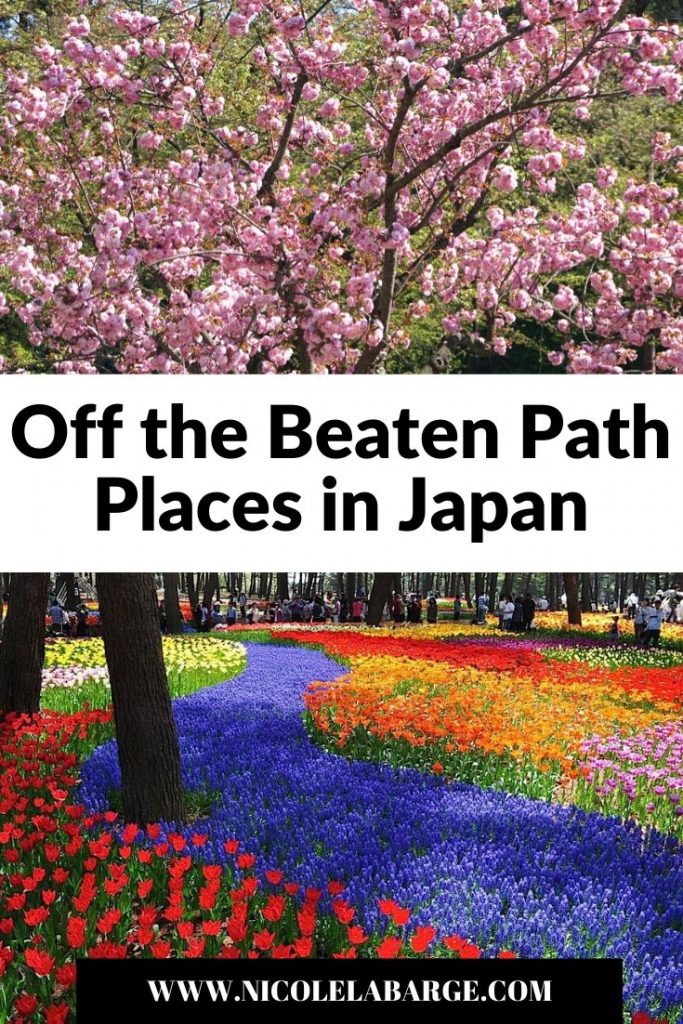 Continue Reading more on my website on Japan:
35+ Japan Bucket List Experiences
31 Famous Landmarks in Japan and Japan Monuments
What to buy in Japan -Souvenirs
Tokyo Facts: Interesting Facts about Tokyo, Japan
Japan Facts: 50+ Fun Facts about Japan
Recent Posts