15 Romantic Weekend Getaways in Wisconsin
Where to go for your Weekend Getaway in Wisconsin – Romantic Getaways Wisconsin
Planning a Weekend Getaways in Wisconsin? I have put together a list of some of the best places to go for a romantic getaway in Wisconsin. Whether you are just going for a weekend getaway in Wisconsin or longer, here are some of the best places to visit in Wisconsin.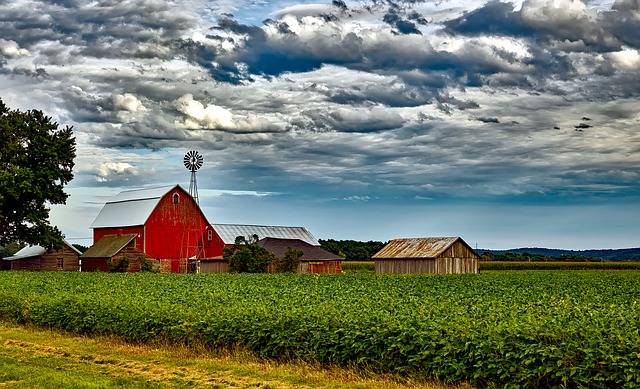 From the Mississippi River to Lake Superior to Lake Michigan, I've covered every area of Wisconsin for a a weekend getaway with plenty of things to do or if you are you just looking for a romantic getaway in Wisconsin or check out these Best Road Trip Ideas for the Midwest.
Wisconsin Dells, Wisconsin – weekend getaway Wisconsin
Commonly known as the Midwestern tourist destination, this city has a lot to offer for anyone interested in a romantic getaway in Wisconsin. You will encounter numerous picturesque glacier-shaped sandstone laid out along the banks of the great Wisconsin River. Its name is derived from the Dells of Wisconsin River.
If you and your loved one enjoy outdoor activities, then there is plenty to do in Wisconsin Dells. At Noah's water park, be prepared to get your feet wet at the water playground. You can choose the splash pads, water slides or the swimming pools. If the water is too much for you, the Mirror Lake State Park has got you covered. Here, you can camp or enjoy some long nature trails with your partner. Some of the other places that you can visit include the Theme Park as well as the Olympus Water Park.
La Crosse, Wisconsin – Weekend Getaways in Wisconsin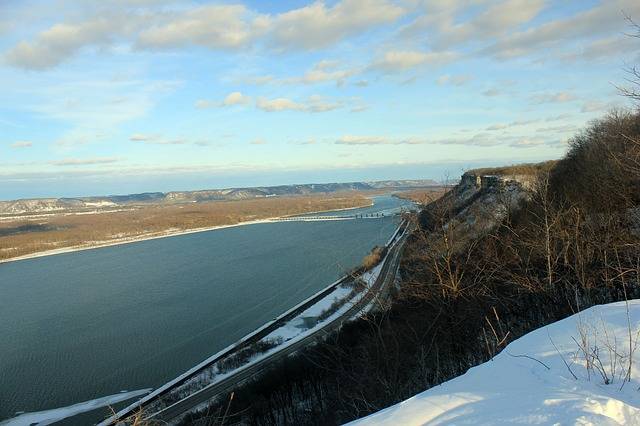 I went to college in LaCrosse and try to return to this city along the famous Mississippi River any chance I get. La Crosse is a beautiful city that lies along this river in the Western Wisconsin region. While in La Crosse, you can stroll into the Dahl Auto Museum. This is not a typical museum as it has a great variety of restored classic vehicles. Be ready to see the kind of cars that you have only seen in the classic movies. In addition, you can experience the rich history of the city at the Riverside Museum. At 1183 feet above sea level, the Grand Bluff is an awe-inspiring cliff in La Crosse. This is a rare attraction site that will leave you and partner amazed by what nature can offer.
Door County – the perfect romantic getaway in Wisconsin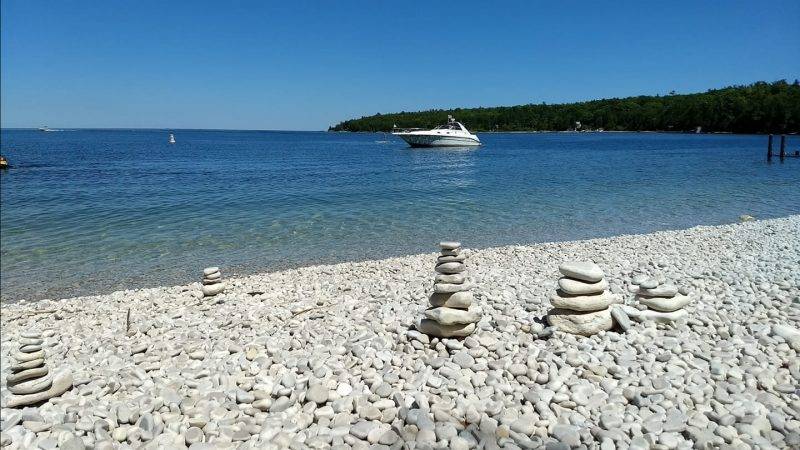 There is a cape between Lake Michigan and the Green Bay in the state of Wisconsin. Door County is located on this foreland. Besides its spectacularly long shoreline, Door County is home to numerous parks. Some of the most notable parks that you can visit in this county include the Cave Point County Park, the Peninsula State Park, and the Newport State Park. As a couple, you are bound to enjoy additional activities like watching plays at the Peninsula Players Theatre. You can also pay a visit to the famous Harbor Ridge Winery or tour the outstanding Cana Island Lighthouse.
Milwaukee, Wisconsin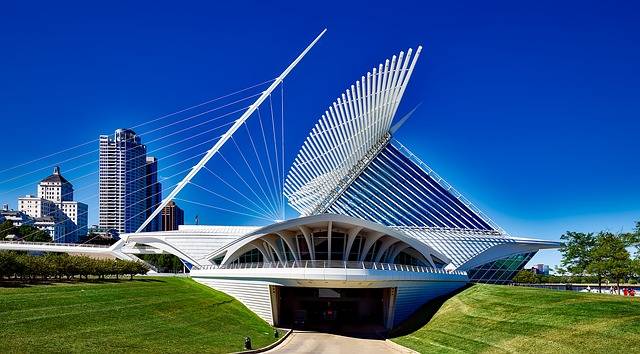 Sitting on the west of Lake Michigan, Milwaukee is not only the largest city in Wisconsin but it is also ranked among the 25 biggest cities in the United States. This means that this city has a lot to offer for any couple looking for a romantic getaway During the day, you can walk into several museums, which include the Milwaukee Art Museum and the Betty Brinn Children's Museum. For those who love performing arts, you will be happy to know that you can watch ballet dancing in the city Ballet Theatre. Orchestra lovers can enjoy a session at the Milwaukee Symphony Orchestra. There is simply something for everyone.
Madison, Wisconsin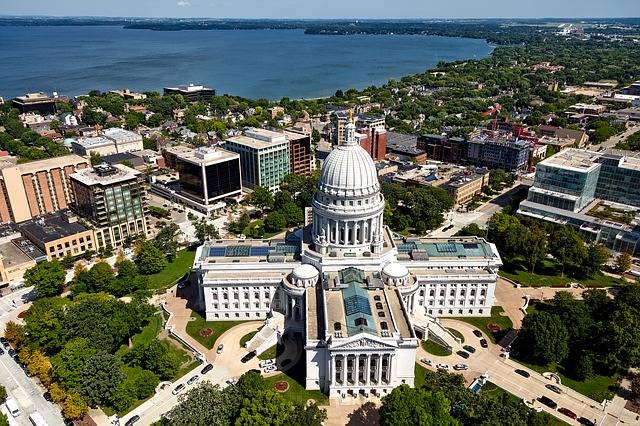 Madison is the capital of Wisconsin and is endowed with a myriad of romantic spots and elegant hotels. What's more romantic than tasting some of the finest wine with your partner? The Cedar Creek Winery is the ideal place for such an experience. If your specialty is beer, then you should definitely set aside some time to tour the Silver Creek Brewing Company. Furthermore, there are a lot of restaurants that you and your partner can visit and create new memories. The cultural scene is also something to look forward to, and so are the art galleries and boutiques around the city.
Bayfield, Wisconsin
Bayfield is an interesting city that was formally Fishing County and known for lumbering. As a tourist destination, a couple has much to anticipate, thanks to the restaurants, Marine services, and Rock quarries that have been converted into parks. If you like the mystery of history, the Bayfield Maritime Museum will serve all your interests. You can also challenge your loved one to a hiking expedition at the Big Ravine Trail. And, don't leave Bayfield yet, if you haven't been to the Meyers Beach Sea Caves.
Apostle Islands National Lakeshore and Madeleine Island, Wisconsin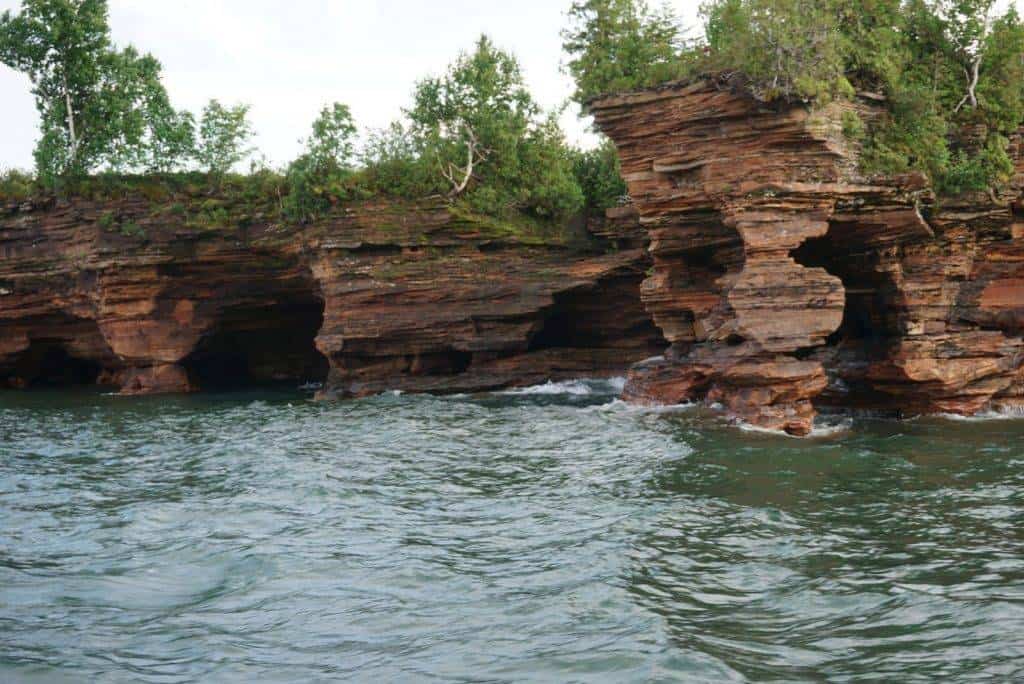 The Apostle Island National Lakeshore is a great destination for a weekend getaway. The long shoreline is endowed with a host of unique caves, and your eyes can barely get enough of these structures created by nature. Kayaking is the highlight of this area. For a more adventurous activity, hiking in between the trees should do it. Other sites of interest include the Madeline Historical Museum and the Madeline Island Music Camp clubhouse where a lot of live performances take place. Check out my post on things to do in Bayfield and the Apostle Islands.
Lake Geneva, Wisconsin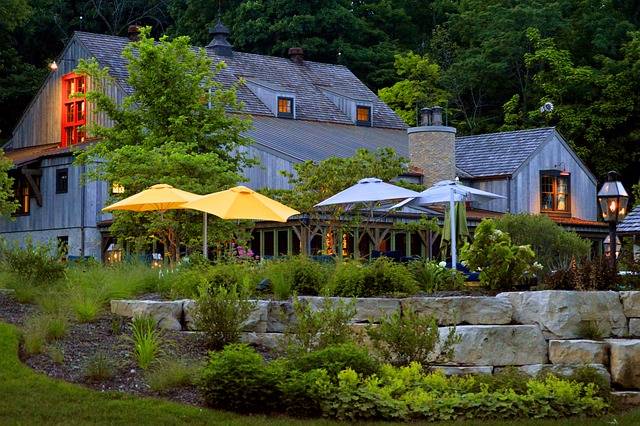 Lake Geneva is located in Southeastern Wisconsin and is a rare gem for anyone who dreams of a romantic getaway; this is the great Lake Geneva. Besides the incredible resorts, you get to see some of the most beautiful Gilded mansions. These are historical mansions that were built in the 1860s and 1900s by the richest people in that time. Ever been on a zip line? If not, then you shouldn't leave Lake Geneva without experiencing it. Ensure that you get a fun-filled adventure in one of the 8 zip lines. Also, get on the astonishing spiral staircases that go up the trees.
The Lake Geneva Clue room is also a puzzle that you and your partner can solve together. Apart from that, you can choose a site-seeing tour on a cruise. Regardless of the activity that catches your attention, you are guaranteed to have mad fun.
Green Bay, Wisconsin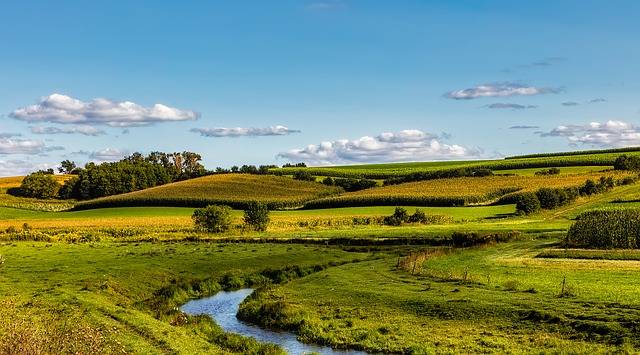 Green Bay is the 3rd largest city in Wisconsin and home to the Green Bay Packers. It is on the west shore of Lake Michigan. At the mouth of the popular Fox River in Green Bay lies the Bay Beach which is a municipal amusement park. There is a food pavilion that a couple can grab a quick bite while they decide on what to do. A roller coaster ride is among the activities you can choose from.
You can also enjoy movies and dance performances that are sometimes held in the pavilion. Just nearby, you will find the Bay Beach Wildlife Sanctuary, which is one of the largest wildlife rehabilitation centers in Wisconsin. Some of the activities that you can indulge yourself in include hiking trails as well as exploring various animal habitats.
Hayward, Wisconsin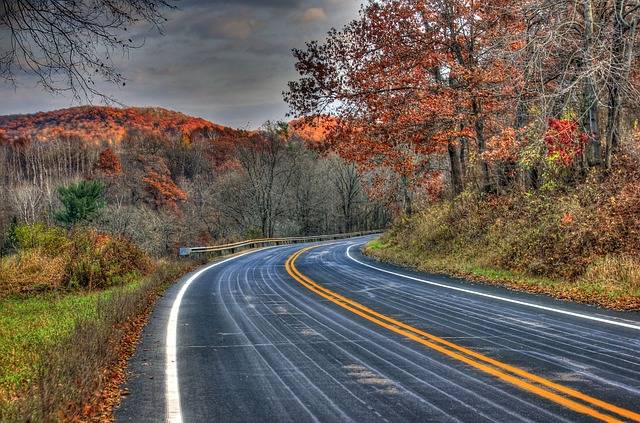 This is a city located in Sawyer County Wisconsin. It nears the Namekagon River and is named after Antony Judson Hayward, a prominent lumberman who identified a suitable site to construct a sawmill. It is believed that this sawmill later prompted the growth of this city. Hayward is a popular fishing destination where you and your partner can bond while on a fishing expedition. The area has several lakes, including the Grindstone Lake and the Moose Lake, which are perfect for fishing. In addition, there is about a 600-mile snowmobile trail that you would relish. Some of the trails run through the thicket of the county forest, giving you a riding experience like no other. Lumberjack sports are also held in this city, so if you have never watched them before, then you should definitely try to. Further to that, you can catch an artistic or musical performance at the park theatre.
Minocqua, Wisconsin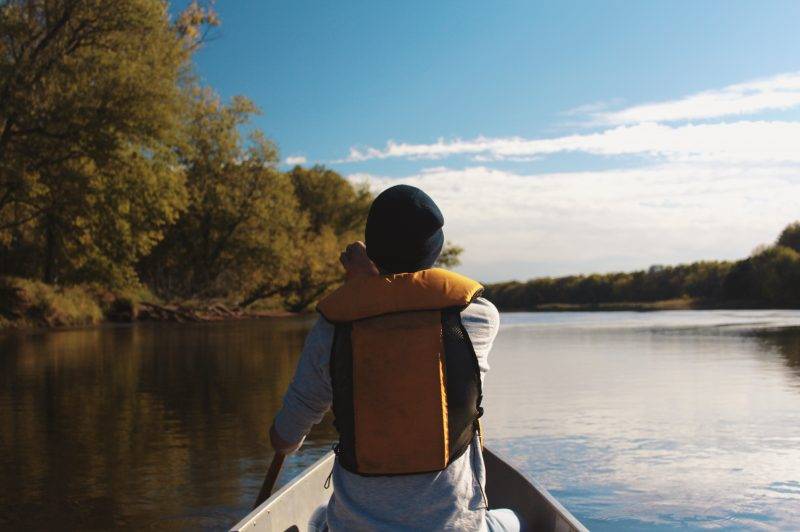 Nicknamed the Island City, Minocqua sits in the northwestern Oneida County. This town is named from the word Minocqua which has an Ojibwe origin and means noonday rest." There is plenty to do in this city, including fishing, bike riding, hiking, boating, camping, and water skiing. The town also offers a rich nightlife with numerous lively bars where live bands play music. If you and your partner are more drawn towards art, there is something for you as you can enjoy your time at the Campanile Centre for the arts and Tommy O's Northern Stars Playhouse. Also, the Minocqua museum can give you more insight into what this town used to be in historic times.
Devils Lake State Park outside Baraboo, Wisconsin
You may think that you have seen all that the parks have to offer, but the Devils Lake State Park is about to prove you wrong. This park is located in Wisconsin in the Baraboo Range and is said to have been formed by a glacier 12,000 years ago. There are a number of thrilling activities that a couple could enjoy in this park. Given that this area has countless hiking trails, you and your partner should come prepared to break a sweat. Moreover, there are different difficulty levels associated with these trails. You can choose to try easy, intermediate, or difficulty hiking trails and test your strength and resilience. If you enjoy physical activities, you can try out rock climbing in the various parts of this park as the geology of Baraboo is riddled with exciting rock climbing sites.
Kettle Moraine State Forest, Wisconsin
A forest setting can give you and your partner one of the most romantic experiences you'll ever have. The Kettle Moraine State Forest is in Southern Wisconsin and offers all kinds of adventures for a couple to enjoy. The terrain can be extremely hilly to the extent that you might need to support and help each other along the way. The forest area is massively glaciated, while the scenery is cinematic.
If you and your spouse are skiing enthusiasts, there is a vast area awaiting your exploration. In addition, there are swamps, rivers, bogs and trees that fill the air with a scent of nature. In case you want to have a spectacular view of the forest, there are towers that you can climb on and get the best view or even take some photos. Campers can get great camping grounds and back country camping areas. You can also take a long drive marveling at the scenic forest.
Amnicon Fall State Park, Wisconsin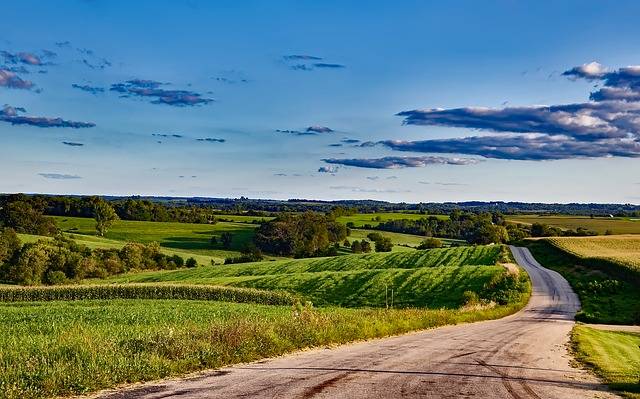 What's a romantic getaway without a waterfall? The Amnicon Fall State Park, which is in the southeast range, is one of the best attraction sites that you can visit in Wisconsin. Besides the magnificent waterfall which is the highlight, there are nice hiking spots. Although jumping and diving isn't allowed, you can do other activities such as swimming and fishing.
Rhinelander -Chequamegon Nicolet National Forest, Wisconsin
The 20th century was not kind to this forest as most of the trees were lost as a result of excessive logging activities. However, this forest survived, thanks to the Civilian Conservation Corps of the 1930s who planted more trees to save this great forest. The forest now covers parts of Bayfield, Vilas, price Sawyer and Ashland in Wisconsin. There are countless recreational activities that you can enjoy in this forest. You can bike, hike or ride a horse with your partner. If you are into ATV- snowmobiles or skiing, you will love every mile you cover in this forest. You can also go to the other side of the forest and swim, paddle or fish.
Conclusion – Wisconsin Weekend Getaways
I hope you have found your perfect Weekend Getaways in Wisconsin. I have visited each of these cities during my time in Wisconsin and love going back. I'm currently planning a trip to Door County – you can check out my posts on the Restaurants in Door County and the wineries in Door County as well.
Alright, over to you! Where would you like to visit in Wisconsin? Which one looks like the perfect romantic getaway in Wisconsin to you? Let me know in the comments.
Sharing is caring! Pin this to save for later Weekend Getaways in Wisconsin
Continue Reading my other posts on my home state of Wisconsin:
Recent Posts