Rothys vs Tieks – Which is the most comfortable walking shoes?
There are many walking shoes available and everyone has their personal preferences.
During my travels, I have discovered two great walking shoe brands – Rothy and Tieks.
Both of these brands offer comfortable shoes that you can wear all day long whether you are walking for 12 hours around a new city or traveling through an airport.
Both of these brands offer unique characteristics and many people claim these are two of the most comfortable flat shoes in the world. In this article, I will review and compare both brands of walking shoes, listing the pros and cons of each as well as what I prefer.
What are Rothy's Shoes?
Rothy's prides itself on being vegan, machine washable, and are made from recycled plastic bottles, and have five styles. Rothy's shoes are available in multiple colors and styles, they have removable insoles for washing and are not foldable so don't damage easily.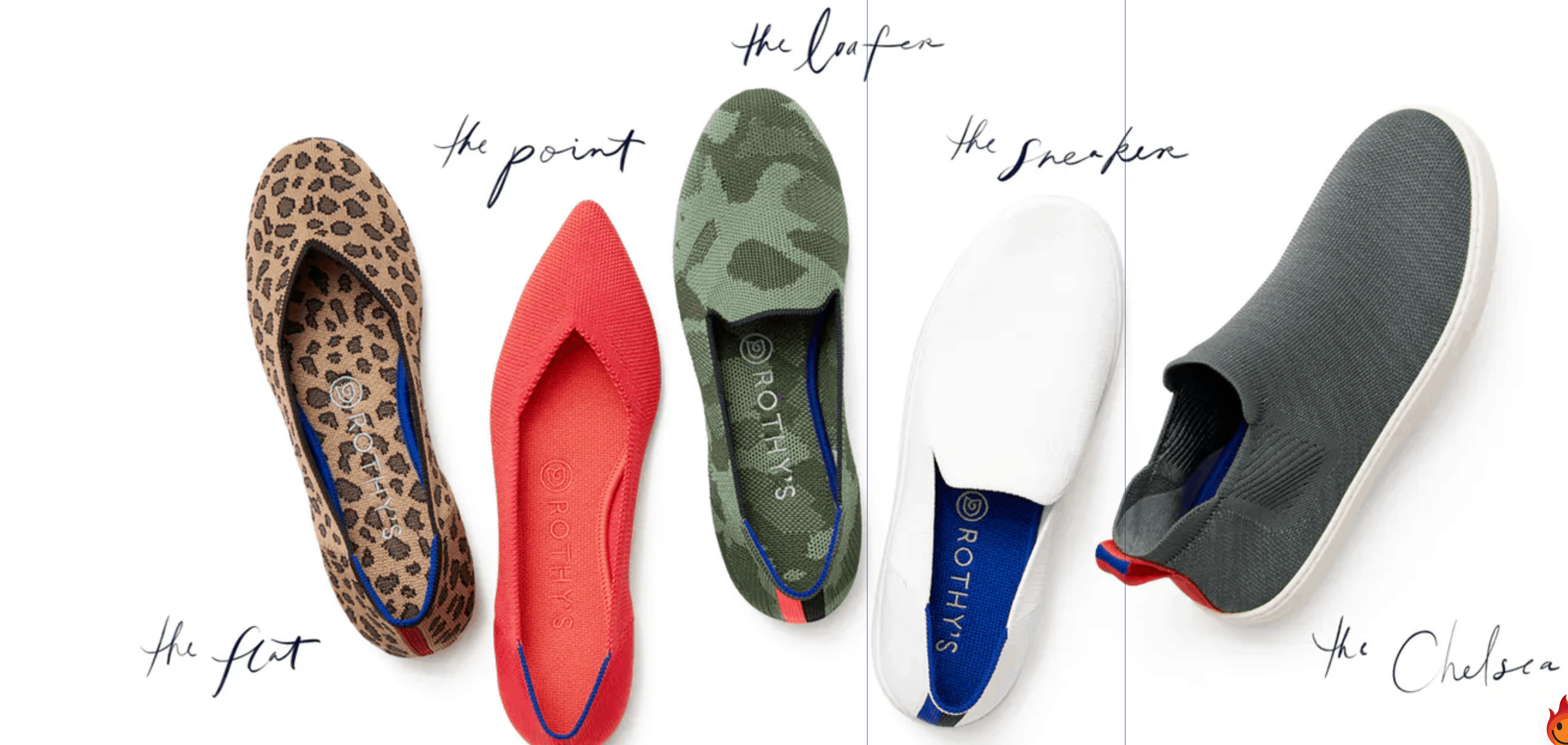 Rothy's prides itself in having a zero-waste policy and ships its products in
biodegradable cardboard boxes.
Rothy's have five styles including the flat, the point, the loafer, the sneaker, and the Chelsea. These five styles vary from curved flats, pointy flats, sneaker style, high top style, and loafers.
Tieks by Gavrieli
Tieks are made from either vegan fabric or Italian leather, which help to create the most versatile flats available. Tieks are designed to be able to fold in half to fit into a purse, with unparalleled comfort, flexibility, durability, in a great style. The shoes come in one style but over 60 colors and patterns, to choose from.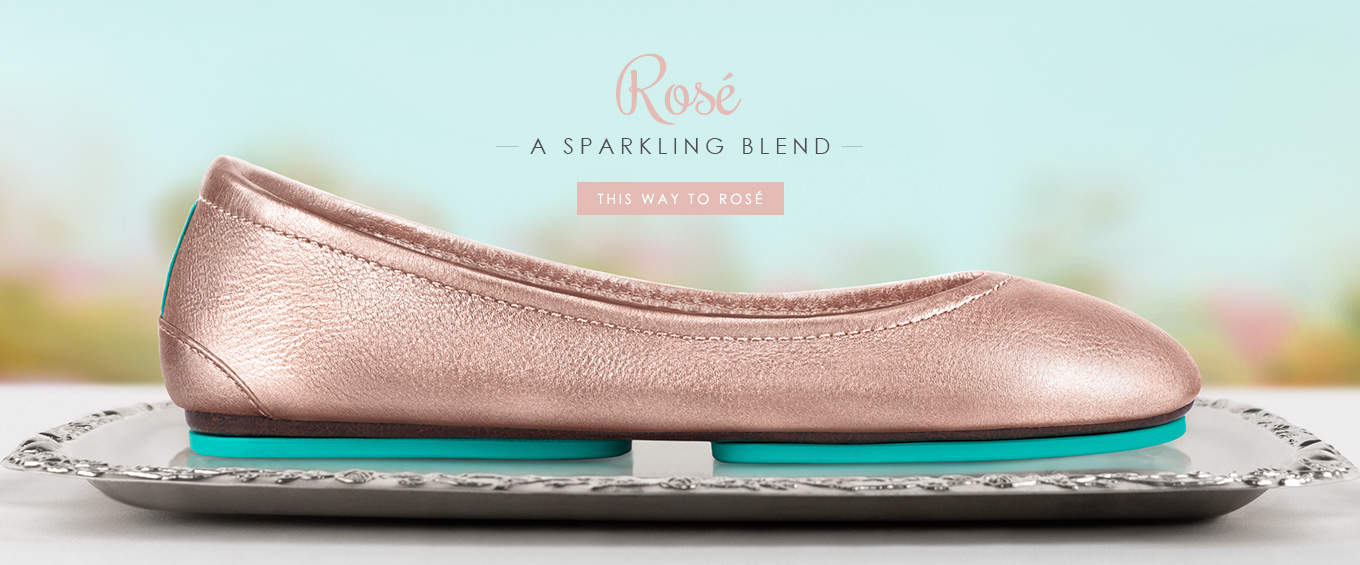 When deciding between the two brands of walking shoes there are many characteristics and factors to consider when deciding which is the best walking shoe for traveling and long days on your feet.
Comfort
One of the most important factors to consider when deciding between the Tieks and Rothys is comfort. When traveling space is limited and often there is a lot of walking involved – around a new city or the airport with long days of walking involved.
Both the Tieks and Rothy walking shoes pride themselves in providing the best walking shoes with optimum comfort. Tieks state they have a flexible outer sole, separate midsoles, and insoles that work together to mold to the shape of the wearer's foot. Tieks also have excellent finishes with the stitching which feels smooth and soft.
Rothys walking shoes no matter which of the five styles offer a seamless design for optimum comfort, with a knit to shape design, to minimize waste of materials. These shoes are also made in half sizes, to find the perfect fit for everyone for a snug design and to prevent heel slipping when walking for the ultimate comfort.
Style
When choosing a walking shoe, style is an important factor to consider, when traveling only a small number of shoes make the cut and a stylish and fashionable multi-use shoe is a must have. Multi-use shoes are perfect for walking long distances, hanging out at a bar, and matching a large number of outfits.
The Tieks walking shoes come in one style, a ballet shoe with a circular toe piece. Although they only have one style they have a large number of colors to choose from.
From metallic painted leather, croc patterns, block classic colors, matte leather, textiles, snake prints, metallic prints, sparkle prints, lace, leopard, floral, tortoiseshell, and many more styles. They have over 60 styles in total, giving them color and print for every occasion.
Rothy's have five styles of shoe, the flat, the point, the loafer, the sneaker, and the Chelsea. Rothy's shoes don't come in as many colors as the Tieks but they have multiple styles.
The flat shoe is a rounded ballet shoe, the point shoe is a pointed-toe flat shoe, the loafer, the sneaker, and the Chelsea which is a boot style flat shoe.
These shoes are ideal for every occasion with patterned designs, solid colors, block colors, and many more, with colors for formal occasions or just everyday wear. Rothy adds new designs and styles frequently so they always have something new to offer.
Packability
When traveling whether you travel with hold luggage or just a carry-on luggage, it is a must to have walking shoes that can be packed easily into luggage.
Tieks walking shoes can be packed very easily due to the fact they can be folded in half and packed away into the small pouch which comes with them. This means they can be packed easily into a backpack or any form of luggage.
These shoes are also great to pack into a purse to change into at the end of the night or day when the wearer's feet are sore from wearing heels or other shoes.
Alternatively, the Rothy's shoes do not fold in half or fold at all, they come in the shape they do.
They are slightly lighter than the Tieks shoes as they are made from recycled plastic bottles and weigh just 9.3oz whereas the Tieks weight 10.5oz. The size and weight vary depending on which of the five styles the wearer chooses. The sneaker and Chelsea design are bigger than the ballet or pointed flats.
Break-in time
For many walking shoes even the most comfortable ones a break-in period is sometimes required, to make them softer, and allow them to mold to your feet.
Both Tieks and Rothy's claim they require no break-in time and can be worn with optimum comfort from the first wear. Many shoes especially ballet flats often leave wearers with a blister on the heels but these walking shoe brands claim they don't produce or cause blisters.
Ultimately this depends totally on the wearer, in some reviews, there have been reports that break-in periods are necessary for both Tieks and Rothy's. So ultimately it depends on the wearer and the shape of their feet.
Odor resistant
Odor-resistant is an import factor to consider with walking shoes as they will be worn for long periods in warm weather, even very humid weather, and people sweat differently.
Many ballet shoes are known for creating a bad odor especially when worn without socks.
Both Rothy's and Tieks say their shoes are odor resistant, but with both brands of walking shoes, some reviews say they produce an odor when worn continuously. While no shoe can be totally odor resistant, both are machine washable and the soles can be removed and replaced.
Cleanable
Clean-ability is an important factor to consider when choosing a walking shoe, whether you are wearing them for long periods, and in different environments. While neither shoe is required to be cleaned regularly there may be an occasion where they need to be cleaned.
The Rothy's walking shoe collection are all machine washable, the insoles are removable and can be washed in the washing machine or replaced when required.
The shoes can be washed in cold water in the machine, but ensure they aren't washed in hot water as there have been reports of them shrinking. Rothy's are also designed to dry quickly, and their ballet flats can be worn in wet weather and they dry quickly.
Tieks are harder to clean than Rothy's as they can't be placed into the washing machine. Depending on which style and pattern of the Tieks depends on if they are easy to clean or not. Some styles can be wiped off with a damp cloth while others have to be cleaned with soapy water and can discolor after a small number of washes.
Durability
Durability is important when it comes to walking shoes, as the user doesn't want to replace them frequently, as it can become expensive and a hassle especially when traveling for long periods.
Both the Rothy's and Tieks are known for being durable and long-lasting, the reviews state that some Tieks have known to scuff and have the surfaces peel off them. Rothy's are durable due to the material they are made of.
To conclude here are the pros and cons of each brand and comparing Rothy's vs Tiek's walking shoes and which is best.
Rothys Reviews pros and cons
Pros
• Available in five styles
• Long-lasting
• Machine washable and easy to clean
• Offer replacement insoles
• Odor resistant
• Made from recycled plastic
• Available in multiple colors
• Come in half sizes
• Create new styles and colors over time
Cons
• Can shrink when washed in hot water
• Take up space when packing
• Limited colors
• Come up small in shoe size
Tieks Reviews pros and cons
Pros
• Available in over 60 colors
• Long-lasting
• Odor resistant
• Made from Italian leather
• Can be folded in half and come with a small pouch
• No break-in time
Cons
• Don't come in half sizes
• Aren't machine washable
• Come in one style
• Can stretch out over time
Conclusion: Rothy's vs Tiek's
I hope you have enjoyed the Tieks Reviews and the Rothy's Reviews and that it has helped you choose the best pair of walking shoes for you and your needs.
Sharing is Caring! Pin this article to save for later.
Continue Reading more on my website:
Chacos vs Tevas – most comfortable walking sandal?
Best Travel Sandals for walking all day
Best Water Shoes for Hiking and Water Shoes