Best Hikes in Moab, Utah that are not in National Parks
The 17 Best Hikes in Moab, Utah
Are you looking for the best hikes in Moab? I've put together a list of the best hikes in Moab that are not in a National Park so you can visit these hikes for free!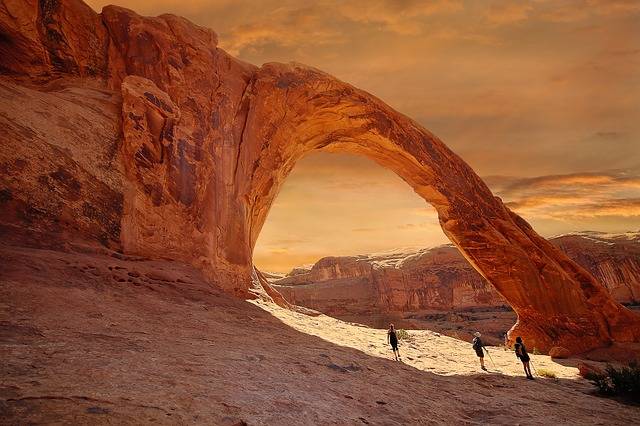 I've also put together a list of the best hikes in Arches National Park and hikes in Canyonlands National Park so check those out if you are looking for even more hikes near Moab.
Remember to bring water, sunscreen and a hat on these Moab Hiking Trails. Many of the trails are exposed with little shade and Utah gets hot in the summer and temps will soar over 100 degrees. Try to go early in the morning and make sure you are carrying enough water.
17 Moab Hikes that are not located in Arches or Canyonlands National Parks
Here are my favorite Moab Hikes that are free and only require you to use your own two feet. These offer iconic views and all hikers will love taking in the stunning view. There is hiking at almost every turn in Moab that is a unique experience.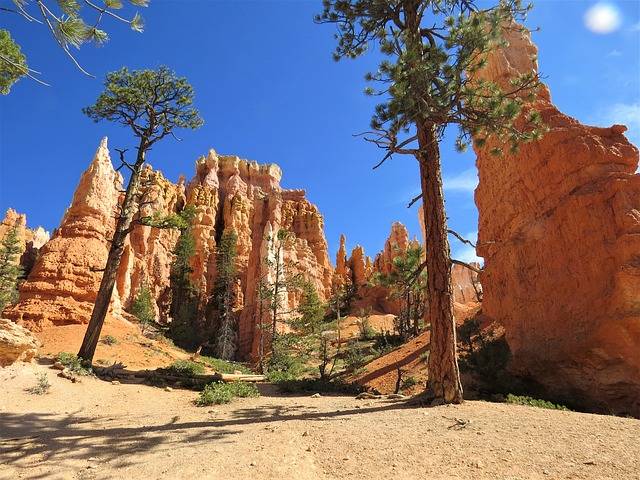 Culvert (Dragonfly) Canyon
Culvert Canyon offers an incredible hike and it actually leads to a beautiful jeep-shaped arch which is the perfect spot to take that killer social media snap.
The trail itself first goes along the bottom of the Canyon and then upwards for some amazing views at the top. It is advised to hike this area when it is mild in temperature because there is very little shade so will be a struggle during the searing heat.
Hidden Valley
One of the best Moab hikes for adventurers in the area is definitely Hidden Valley. There are actually two trails to be explored on this hike, the first one is rocky and rough, climbing almost 600 feet!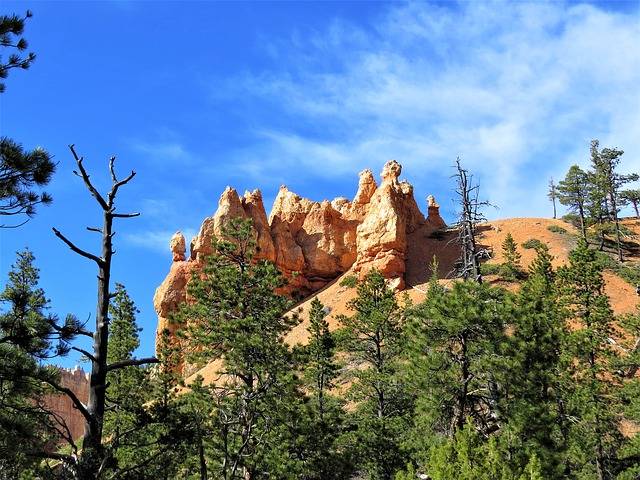 This then goes onto another trail as you enter the hidden valley, which is quite the expedition. It might be a tough one but when you reach the top, you will be presented with the most amazing scenic views and you will see why it is one of the most popular Moab hikes.
Left Hand Fork Trail Loop
This particular hike is around 4.5 miles in length and it is known as a hike that is not too difficult but not easy either. The trail is marked pretty well and actually starts at Settlement Canyon Road, the path widens around half a mile in and it takes a right turn at Crossing Hollow. A rocky uphill climb follows which is the most difficult part of the hike going onto a golden plateau. Following on from here, the hike "loops" on itself and you will eventually end up right where you started.
Corona Arch
Becoming more and more popular with traveling as Moab hikes is the hike to Corona Arch. The hike is only 3 miles long and the end result is an amazing arch which is sometimes called the rainbow bridge.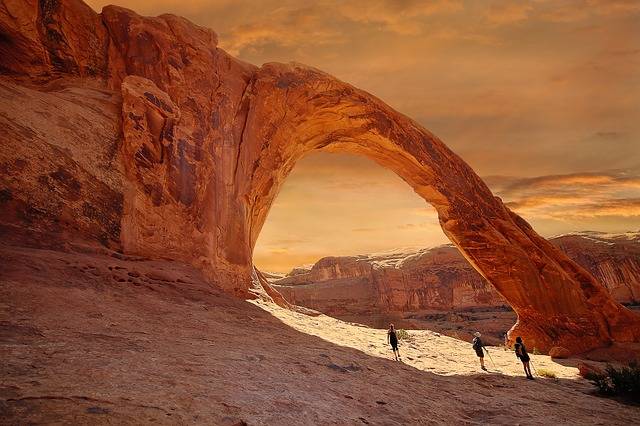 It is pretty easy to follow the trail, with the last part before you reach Corona Arch being the trickiest section. The arch is 140 feet across and 105 feet high and many hikers like to lay beneath it.
Morning Glory Arch Canyon
At the end of the amazing Negro Bill Canyon is the Morning Glory bridge trail and it makes for a pretty amazing hike. It is a 4.65 mile trail that starts at the banks of the Colorado River. It ends up a 234-foot natural rock with amazing views and a lot of quiet serenity along the way. Out of all the Moab hikes, this one is a little tricky but it is definitely worth it.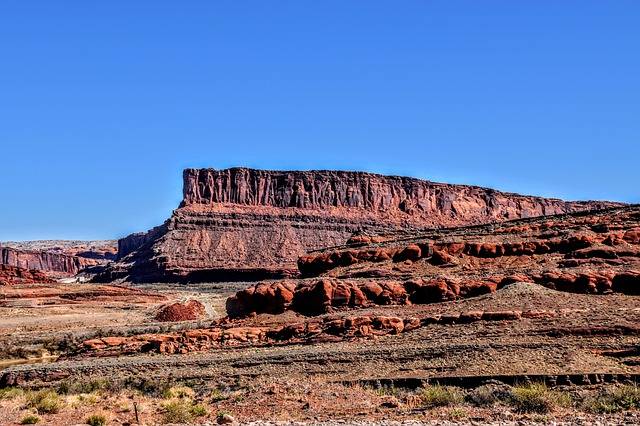 Tower Arch along the Klondike Bluffs Trail
This remote hike is actually only 2.5 miles in length but it feels longer due to the ups and downs including somewhat unsteady terrain in certain places. Tower Arch is a secluded arch that is found just northwest of Arches National Park.
It offers some pretty amazing views and the overall trail itself is pleasant but the "in the middle of nowhere" nature of this trail means you should be very clear where you are going and don't forget to take plenty of water.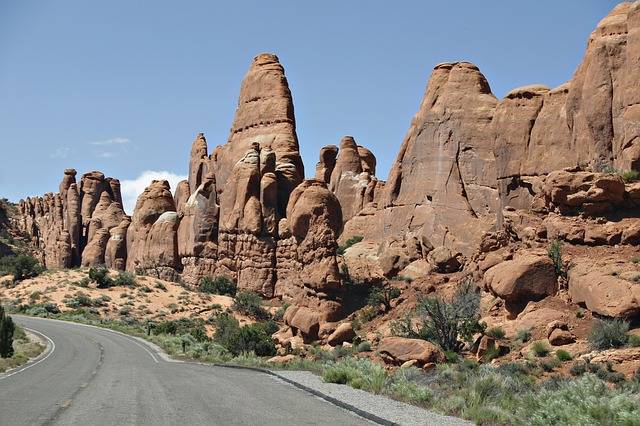 Primitive Loop Trail
This is more commonly known as the Devil's Garden Primitive Loop Trail but don't let the name put you off. This is a hiking experience that you will never forget and will allow you to see the most beautiful rock formations and arches that you could ever imagine.
The first mile of this trail is pretty easy but it does get more difficult after this, where there are some obstacles and Slickrock that needs to be clambered over. While not recommended for beginners, this is one of the Moab hikes that you should definitely consider working yourself up to.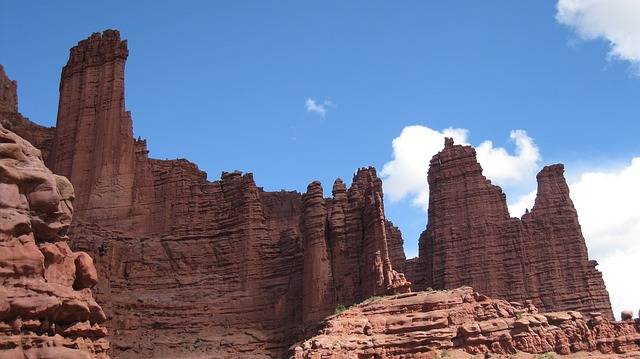 Broken Arch
This is a pretty simple trail for all different skill levels and is actually recommended for beginners looking to take one of their first hikes around the area. At just 1.7 miles in length, the trail is clearly signposted and along the way, you can expect to see many beautiful wildflowers and other appealing pieces of nature.
Funnel Arch
This is a super short hike but really rewarding with a beautiful arch at the end, which is where many people like to take a photograph underneath. There is one tricky part on this trail which involves a tricky maneuver around some rocks but on the whole, this hike is moderate and recommended for newbies and pros alike.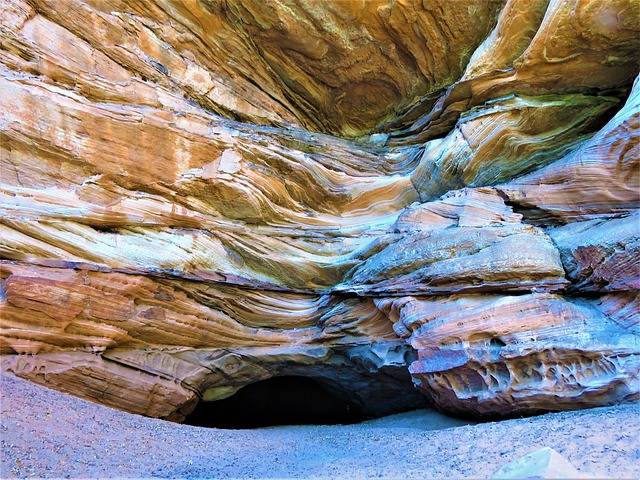 Fisher Towers Trail
The Fisher Towers are stunning rock formations that have eroded into interesting shapes over the years and these are very popular amongst photographers. This trail will take you to that spot and it is around 4.7-mile round trip that has many gorgeous views along the way. If you are looking for leisurely Moab hikes that has something breathtaking around every corner, this could be the right one for you.
Dinosaur Tracks Trail
This is a short and easy hike that takes you to unique dinosaur trackway just above the Colorado River. Red Fleet State Park will make your search for your reward on this trail and it will definitely be worth it when you come across the truly amazing dinosaur tracks in the rock. The trail is just a short trip on a dirt road and is popular amongst whole families looking to discover something new on Moab hikes.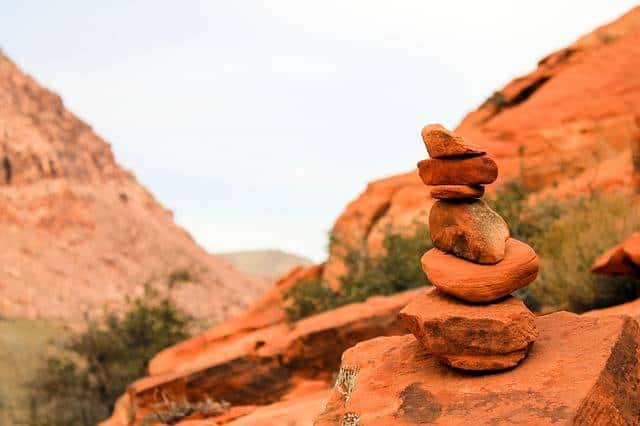 Amphitheater Loop
This is another short hike and one that loops through a natural amphitheater just off the Colorado River. The trail is signposted and will initially involve you going towards the Moenkopi Cliffs, you will go right at some point before looping in a counterclockwise direction. As the trail begins to loop, you will be able to see the most breathtaking views over the river.
Dellenbaugh Tunnel
In the rimlands above Spring Canyon is Dellenbaugh Tunnel, which is an amazing elongated arch. This is a pretty easy hike where you basically just follow a ridge of beige Slickrock across the desert. You will soon come across the entrance to the tunnel at a jeep road. This is not technical at all and perfect for hikers of all different skill levels looking to try their hand at Moab hikes.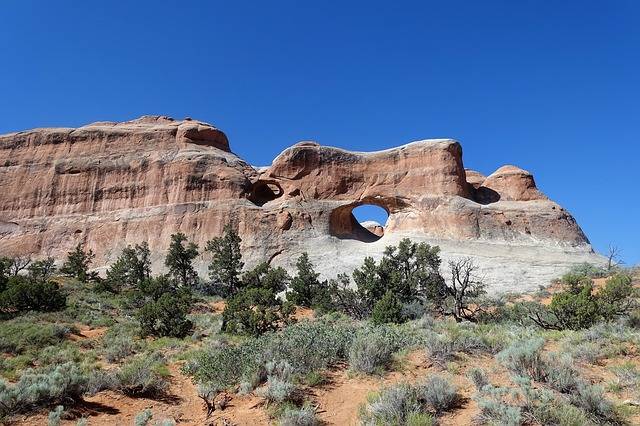 Juniper Trail
This trial is only 1.7 miles in length but it's a very enjoyable hike that offers scenic views and is also popular for dog walking in the area. It's a great little trail that loops around and takes you right back where you started and it is fully signposted too. It's perfect if you have not got much time but still want to try something new and exciting.
Ken's Lake Trail
This trail is accessible all year round in Utah and is used for a number of different purposes by tourists and locals alike. It is 2.6 miles in length and features an amazing lake, amongst other scenic views that you are sure to love. The trail takes you around the lake, it is a great hang out spot and it is perfect for fly fishing and simply enjoying life. It is ideal for those new to hiking because it is not tricky at all.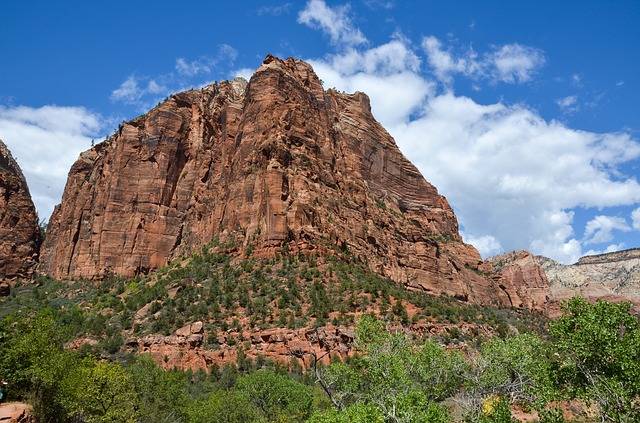 Longbow Arch Trail
In the Poison Spider area of Utah is the Longbow Arch and is one of the popular Moab hikes. It starts at the trailhead near the Colorado River and goes along Potash Road before making a climb along Slickrock and going through a gap in the cliff above. The hike continues over Slickrock domes where you will then arrive safely at the unforgettable Londbow Arch.
Moab Rim Trail
Last but definitely not least on this list of the best Moab hikes is this one. It is less than one mile but it is definitely not one to skip. It's pretty easy to follow and at the end of it, you will have the most amazing views over the Moab Valley below. Be sure to bring a map for this trail because there are a few different ways to do it.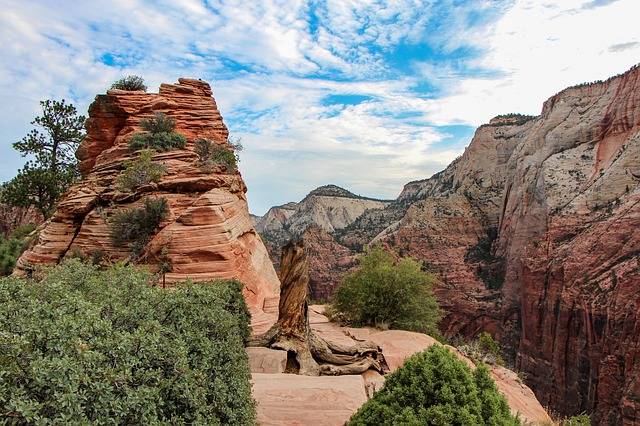 Conclusion – Best Hikes in Moab
I know a lot of people will be visiting Moab to go to the National Parks but the hikes in Moab are worth it as well. Its not like the landscape in the National Parks stops at the border of the park. You will see the same landscape throughout this region of Utah.
Most people spend a few days in Moab and I think it is worth a few extra days as well. Yes, you can do Arches in one day and Canyonlands too if you want to hurry but to really see the beauty of this area you need to get out of the car and go on some hikes. Its a great way to break up all of the driving!
As all of these hikes are outside of National Parks you do not need a National Park Pass.
Sharing is Caring! Pin this article to save for later.
Continue reading more on Utah and Arizona on my website:
Recent Posts