My South America Adventure
I've been planning my trip around South America for the last few months now and its finally coming together.  I just booked my tickets today for my South America Adventure!  Nothing like waiting till the last minute as I leave in four weeks!  That's next month!?!
The plan is to visit every country in South America (all 12 that's why I'm calling it my South America adventure) and then visit a few islands in the Caribbean on the way to the States.  Here's the planned route for my trip starting in Buenos Aires and finishing in the Dominican Republic.
Check out this South America Bucket List post.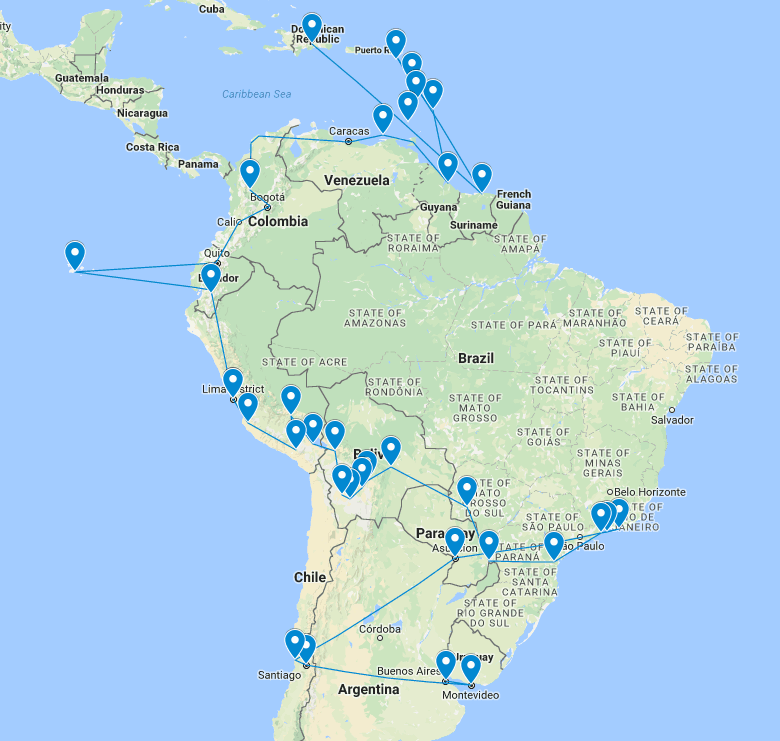 As you can see there are some places missing from this trip.  That's because South America is a big place.  I mean huge!  So there are a couple of places I left out so that I can spend some quality time there on my next visit.  I figure I can go to Patagonia when I take a trip to Antarctica.  And Brasil is just massive.  That will require a few trips especially if I am going into the Amazon.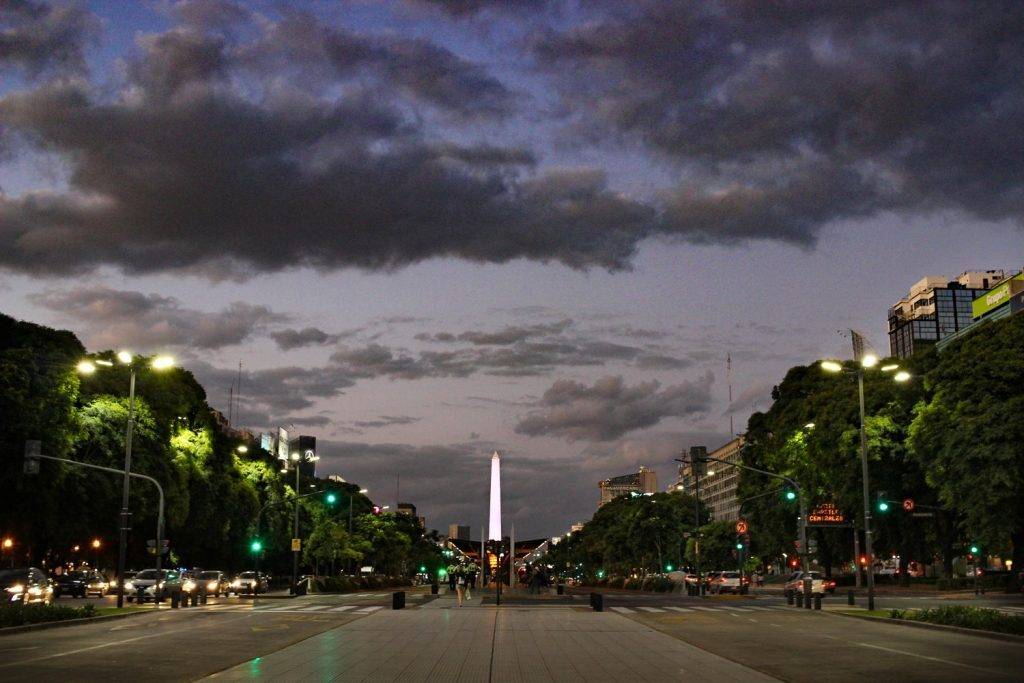 Argentina and Uruguay
My first stop is Buenos Aires where I will spend the week exploring and recovering from jet lag.  My plan is to eat steak, learn to tango, take a bike tour of the city and chill.  I also plan to take a day trip to Colonia del Sacremento in Uruguay.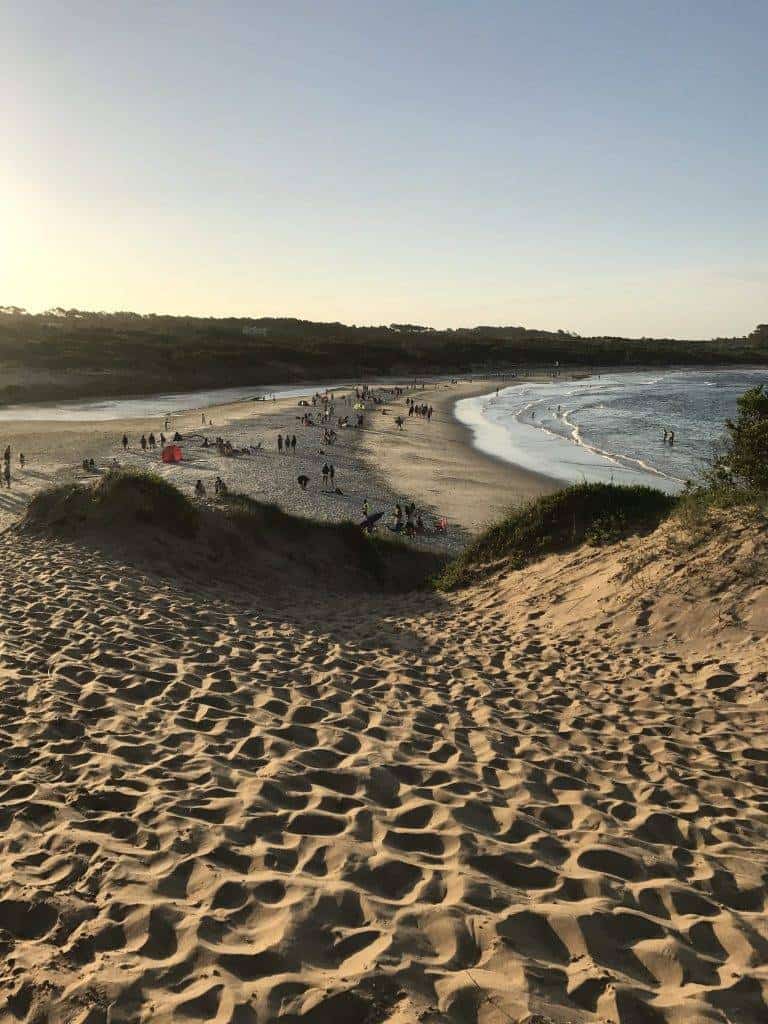 Chile and Paraguay
From there I am flying to Santiago, Chile.  I plan to spend some time in Santiago and Valparaiso along the ocean.  I wish I had time to go to the Atacama desert but I do not.
From Santiago I will head to Rio de Janeiro via Paraguay.  Asuncion will only be a short stopover to get the visa and then I will explore it further when I get to Foz de Iguazu.
Brasil and Bolivia
In April I will arrive in Rio and I will have four days to spend there before my tour starts.  I plan to check out the beaches, take a cooking class, go paragliding and of course check out the sites.  I will then spend two weeks in Brasil visiting Paraty and the Pantanal THE PLACE TO GO for wildlife.
After Brasil I will head to Bolivia to explore the salt flats of Uyuni.  This will be the highlight for me and I'm very excited to spend three days there.
Peru and Ecuador
In May I will head to Peru to visit the famed Machu Picchu!  Another highlight that I am looking forward to.  I am hoping to go to the Amazon in Peru as well but I haven't booked this yet.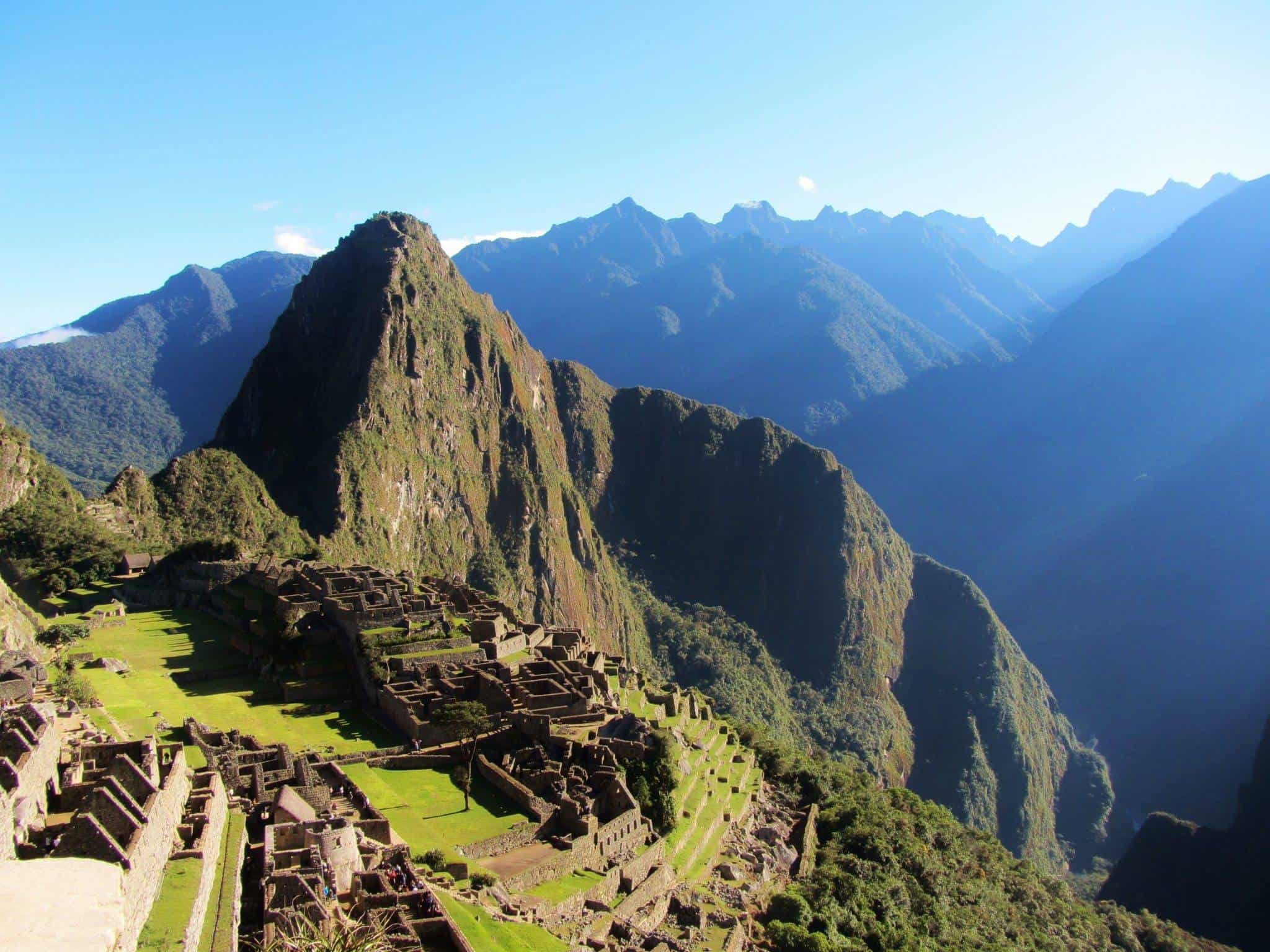 Next stop will be the Galapagos and I am so looking forward to this.  An untouched area full of wildlife.  I haven't decided where else in Ecuador to go and my plans from here are not finalised.  Check out this itinerary for Ecuador.
Colombia and Venezuela
In June I plan to continue onto Colombia which is a country I'm very excited to explore and will spend a few weeks there.  I've seen so many photos of Colombia and I'm really excited to see the country for myself.  From there I will go beach hopping in Venezuela.  I plan to make it to Angel Falls as well the tallest falls in the world.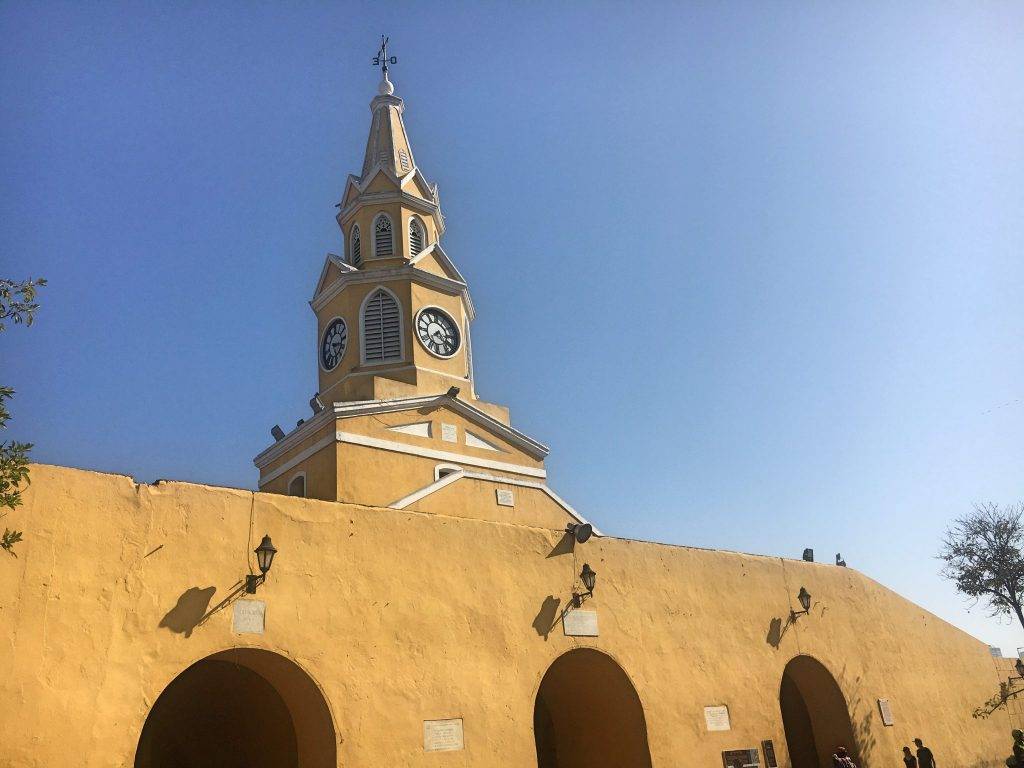 Guyana and Suriname
After that I plan to go to Guyana and Suriname.  That will finish off South America adventure and from there I will island hop through the Caribbean.
The goal is to make it to the Dominican Republic at the beginning of July and tour the island for two weeks before heading back to the States.  I may make it over to Haiti as well it just depends on the timing.  As I said before I do not want to rush this trip as there is so much to see and do.
South America Adventure
My last big trip like this was in 2015 went I travelled from Cairo to Cape Town and visited 15 countries in Africa.  This trip will be a lot of travel and I'm glad I've broken it up as time on my own to explore and also on some tours so I can leave the planning to someone else!
There is still a bit to plan and I want to leave plenty of flexibility because we all know that travel does not go to plan and I may change my mind about specific places along the way.  That's why I have one 'check point' per month.  A date and a place I need to be for a tour or a flight.
Have you been to South America?  Any advice for me?  Anywhere I must see?
If five months is too long for you check out this 30 day backpacking itinerary for South America.
Recent Posts