15 Best Things to do in Ketchikan Alaska – visit Ketchikan
There are so many things to do in Ketchikan Alaska from cultural heritage to fishing for salmon. Many people visit Ketchikan to go fishing but there is so much more to this city.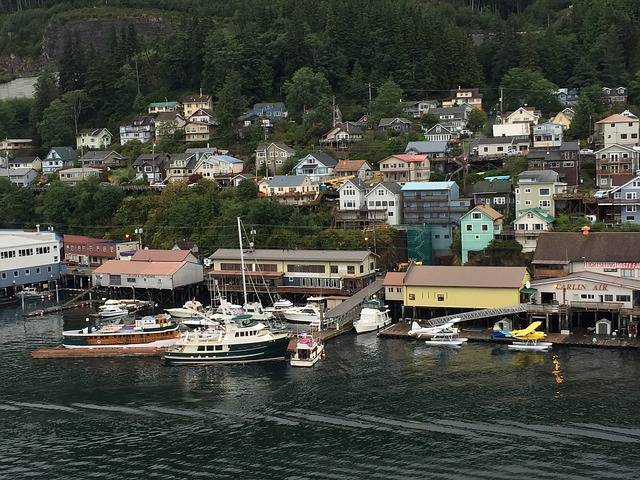 I've put together this list of Ketchikan Alaska attractions and excursions.
Welcome to Ketchikan, the Salmon Capital of the World! Ketchikan, derived from the Tinglit language, is the earliest incorporated city of Alaska. Ketchikan has had a welcome sign in the same original location for over 75 years.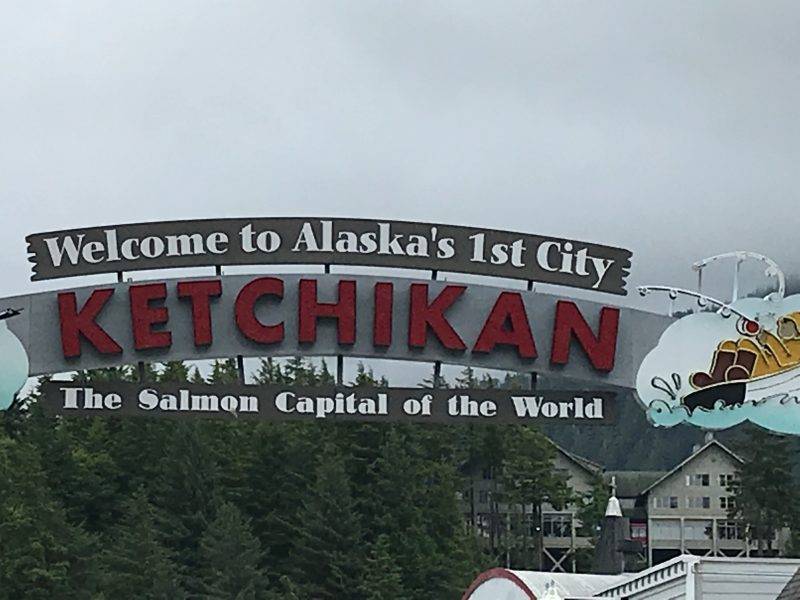 The sign arches over Mission Street in downtown Ketchikan, facing the dock! The perfect greeting for the thousands of cruise line visitors every year. Ketchikan is a stop on multiple cruise line itineraries. This town of 8,000 people is located on Revillagigedo Island. Five types of salmon swim in the surrounding waters!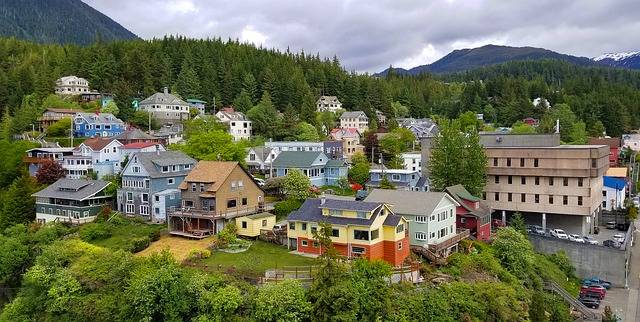 Top Things to do in Ketchikan Alaska Attractions
Totem Heritage Center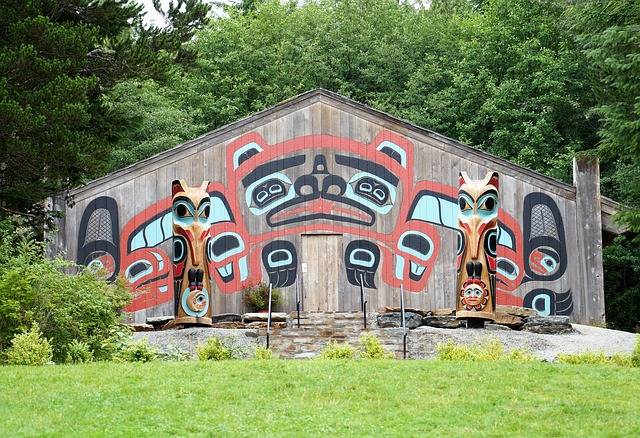 Totem Heritage Center houses one of the largest collections of unrestored 19th century totem poles. The totem poles are preserved as they were found in the old villages before being moved to the Center. Learn about the artistic traditions of the Northwest Coast Native peoples, such as Tlingit, Haida, Tsimshian, and how they influenced modern day totem poles. Learn how their stories, history and culture are reflected in this priceless collection.
The Center also has contemporary art. The collection was recently updated to include a beautiful Diving Whale Chilkat Robe. Chilkat weaving is an endangered art form. The robe has been integrated into the exhibition to educate and promote the local weaving tradition and innovation.
Great Alaskan Lumberjack Show
Great Alaskan Lumberjack Show is a must-see entertainment event the whole family will enjoy, located in downtown Ketchikan! You will see log rolling, speed sawing with power and hand saws, axe throwing, speed chopping, power races, and speed climbing. See your grade school logging industry history lessons come alive with the talented skills of these professional performers.
Don't worry about the weather, rain or shine, you will be comfortably shielded from inclement weather and warmed with overhead heaters while you sit on padded seats. Be ready to laugh, stomp your feet, shout out encouragement and clap your hands. This is a fun, interactive, audience participation show!
Clover Pass Resort
Clover Pass Resort is located about 15 miles north of Ketchikan. Many of the folks we met were returnees. This was our first visit and we had no hesitation in booking our second trip! The staff are terrific, helpful and attentive.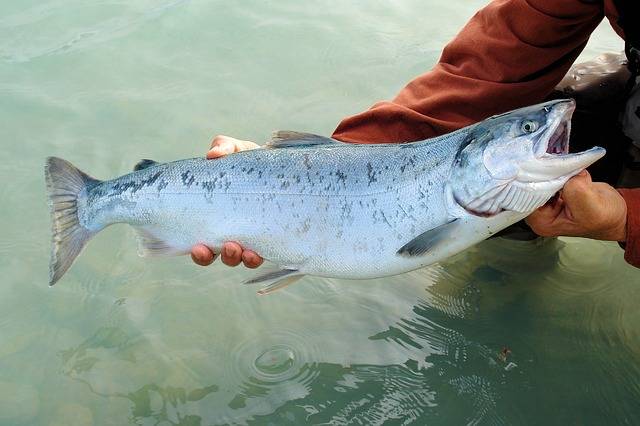 We stayed at the resort, the rooms were comfortable and our food incredible!
If you want to go fishing, you can rent resort boats and go fishing on your own for salmon, halibut and many other tasty varieties of fish. We chose to hire a charter boat. Jim Hayden from the Alaska Fishing company was our guide and he was phenomenal! Each and every day he did his best to give us the fishing adventure of a lifetime!
Our charter had all the fishing supplies we needed. In the event of rain, the resort also had rain gear. We had a nice big boat (with a toilet) and we went out to more open waters. If you are prone to sea-sickness, be sure to take your anti-nausea pills (also available in the gift shop).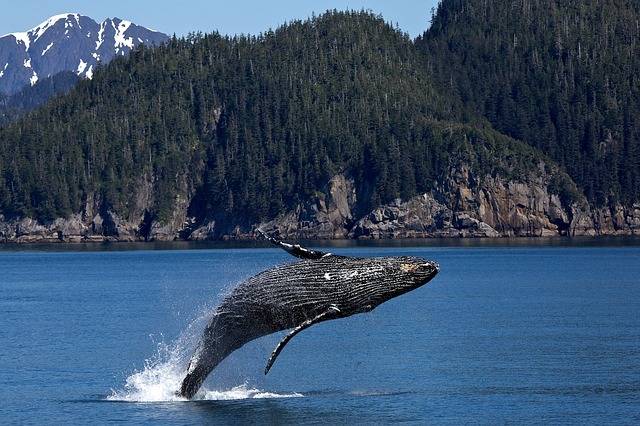 Clover Pass is sheltered from the rough waters and you don't have to go far to catch fish on your own. We had quite the experience with nature, with eagles all around, purple starfish at low tide, sea lions swimming in the cove, whales coming and going, and dolphins. We have great stories to share, incredible pictures, fish that tastes amazing and terrific memories.
Totem Bight State Historical Park
Totem Bight State Historical Park was added to the National Register of Historic Places in 1970.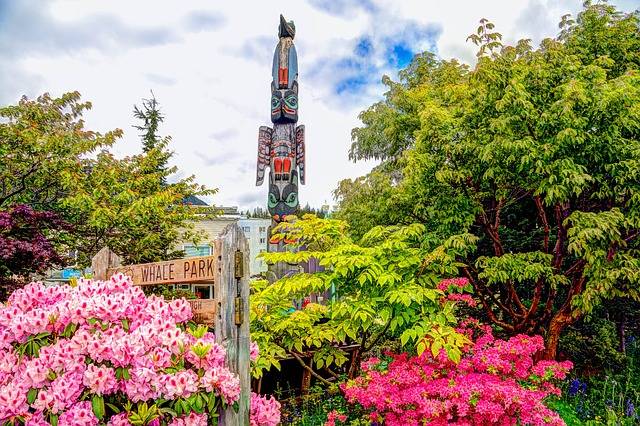 In the early 1900's Natives moved from their villages to communities where work was available. The forests and effects of weather soon overtook these villages and the totem poles that were left behind.
Totem Bight is the name given to this area where the totem poles were restored and/or replicated and a clan house built.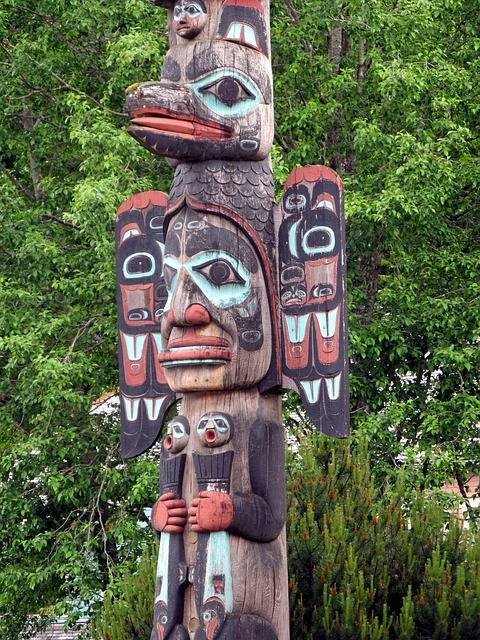 In Alaska, you are surrounded by natural beauty including the many animals, mammals and forest. The skilled Native artists carved symbolic characters of these resources into the totem poles to reflect significant events in village life.
Totem poles were not worshipped, they were the silent story tellers for villages and people who had no written language.
Misty Fjords National Monument
Misty Fjords National Monument is a national monument and wilderness area of the Tongass National Forest. This national mosaic, carved by glaciers, has an abundance of sea cliffs, steep fjords, rain forests and rock walls with dramatic waterfalls. It is located 22 miles east of Ketchikan.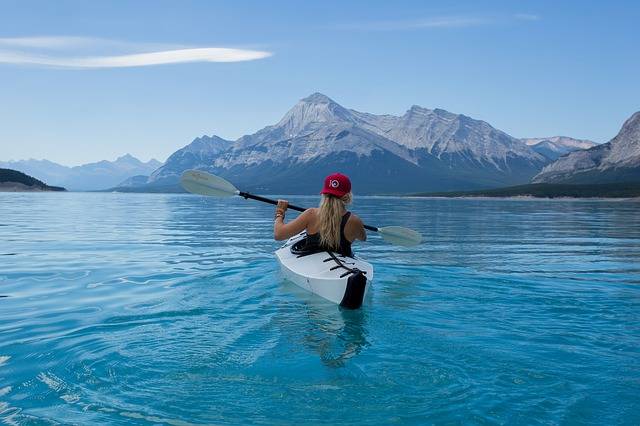 The annual rainfall is 150 inches, giving rise to the "Misty" name. The best way to reach this area is by seaplane or tour boat. Many visitors arrange to be dropped off and picked up so they can explore the area with kayaks, even beginner kayakers. Wildlife is abundant and the scenery picturesque!
There is lots of hiking in this area that should not be missed. You can hire a guide and spend the day exploring the park and seeing the beautiful scenery and wildlife around Ketchikan.
Tongass Historical Museum
Tongass Historical Museum, located in downtown Ketchikan, is a great place to learn the stories of how the area has changed over the years and adapted to its environment. See how the economy was influenced by mining, logging, fishing, and tourism.
The First People is a permanent exhibit that displays artifacts and art of the Native tribes. In addition, the museum hosts three or four rotating exhibits that highlight Native Alaskan history and local Ketchikan history.
Creek Street
Creek Street is one of the most popular places to see with things to do in Ketchikan. Creek Street's history is a somewhat "colorful", as a former "Red Light District" as well as the place to go for a little Canadian whiskey during prohibition.
Today, it is a quaint boardwalk perched on pilings along the Ketchikan Creek. You can visit a brothel turned museum (Dolly's House), watch salmon spawning, and shop at some of the most unique shops along the way.
Star Building, #5 Creek Street, once a dance hall, is now on the National Register of Historic Places.
Alaska Rainforest Sanctuary
Alaska Rainforest Sanctuary offers three ways to experience the Alaskan wilderness. You can take a walking tour, a zipline adventure, or an off-road adventure.
A highlight of this experience includes sighting the black bear! Your experienced and knowledgeable guides will help make this a memorable experience.
Hiking Trails
Ketchikan offers numerous Hiking Trails for every one. You can take a short, easy hike, or, you can take the longer, more challenging. Choose the one that fits your timeline and physical abilities.
Whichever you choose, you will be rewarded with stunning scenery and picturesque moments!
What to do in Kethikan Alaska – Bonus Ketchikan things to do
Revillagigedo Island is home to Ketchikan, the Salmon Capital of the World!
Deer Mountain Hatchery is one of the oldest of its kind in Alaska. You can learn about the life cycle of salmon. Thousands are released into area lakes, rivers, and streams.
Crazy Wolf Studio specializes in Northwest Coast Native art, including masks, drums, silk prints and carved glass. Located in downtown Ketchikan, it has an interesting collection of local art.
Salmon Ladder Vista is where thousands of fish work to get up the Ketchikan Creek. You can stand at the brink of the waterfall and watch an unreal number of fish climb vertically up!
Whale Park is a small park located in Ketchikan, is loaded with information about the history of the area. It is located on the site of a Native 19th century fish camp, complete with totem pole.
Conclusion – Best Things to do in Ketchikan
The definite highlight of Ketchikan is visiting Creek Street and the Totem Poles in town.
If you are in the area longer, fishing for salmon and halibut is great adventure and you will also see lots of wildlife and hopefully spot the whales as well!
I also have to recommend trying an all you can eat crab place in Ketchikan. The following are places that sell Dungeness Crab and King Crab Legs.
Crab is one of my favorite foods and I love to eat seafood when I am traveling. All of the places below are highly recommended for seafood and fish.
Dwyers Crab and Fish Restaurant

The Alaska Fish

House

Ketchikan Crab &

Grille

Bar Harbor Restaurant

Annabelle's Famous Keg and Chowder House

Sharing is Caring! Pin this post to save for later.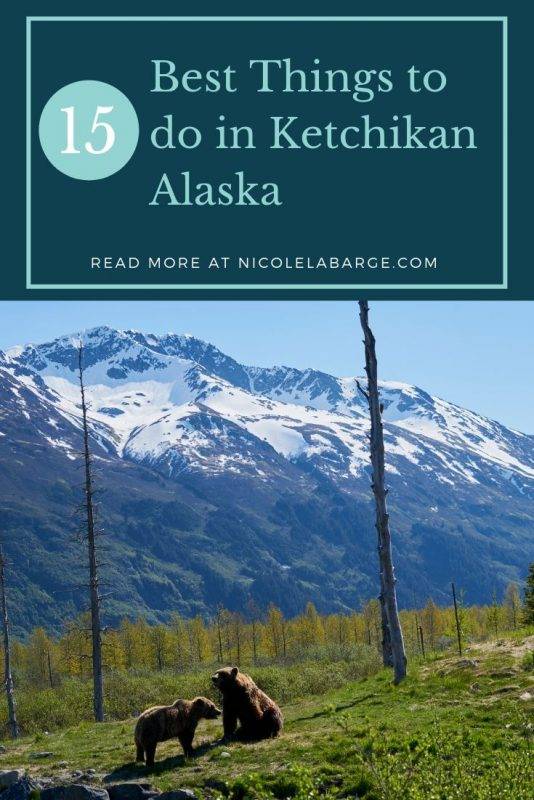 Continue reading on my site:
What do you think? Have you been to Ketchikan? Did you go fishing or just on a cruise stop? Let me know in the comments. I'd love to know if you have been before to Ketchikan.
Recent Posts