5 Disneyland Tokyo Tips
Tokyo Disneyland is at the top of every Disney lover's bucket list! It is often cited at the best theme park in the world, but it can be a bit overwhelming to try to plan a trip to a Disney park in a different country.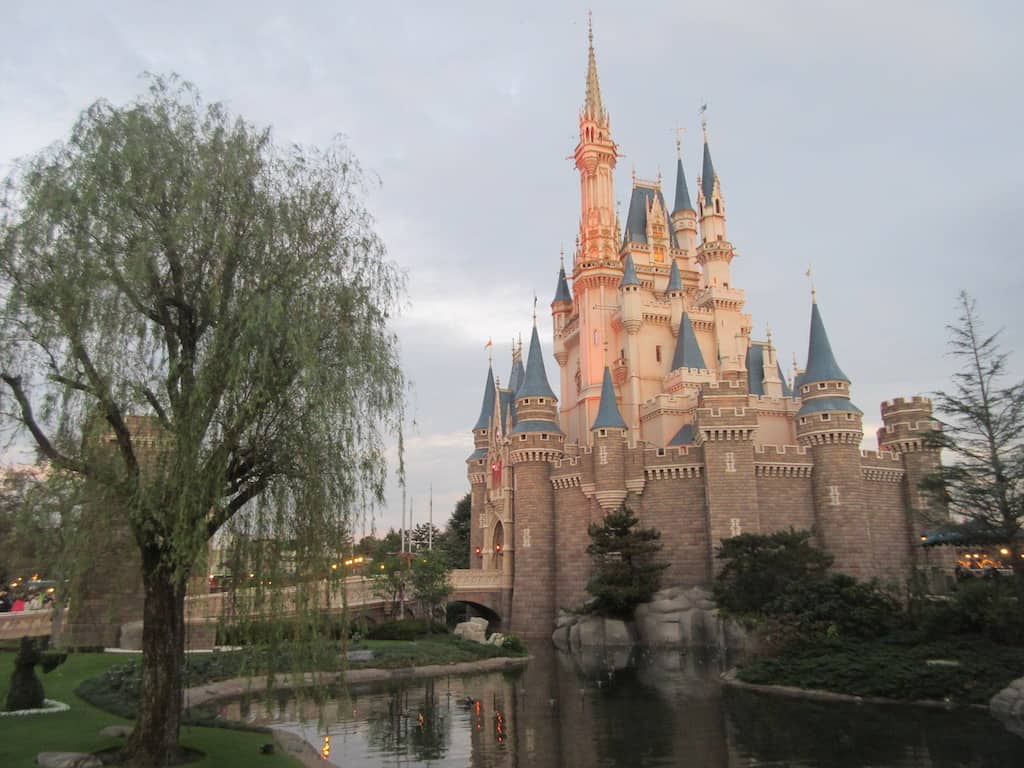 These 5 Tokyo Disneyland tips and tricks will help you plan your perfect Tokyo Disneyland vacation. They will help you save money and time, so you don't make any silly mistakes when planning your Tokyo Disneyland trip!
By the end of this post, you'll know everything you need to get started planning a trip to Tokyo Disney Resort.
You'll know the best places to stay and eat, how to maximize your time in the parks, and how to avoid overpaying for things.
So if you're interested in becoming a Tokyo Disneyland expert, read on!
1. Understand how the Ticketing System Works – Tips for Tokyo Disneyland
Tokyo Disneyland has the most complicated ticketing system of any Disney park in the world.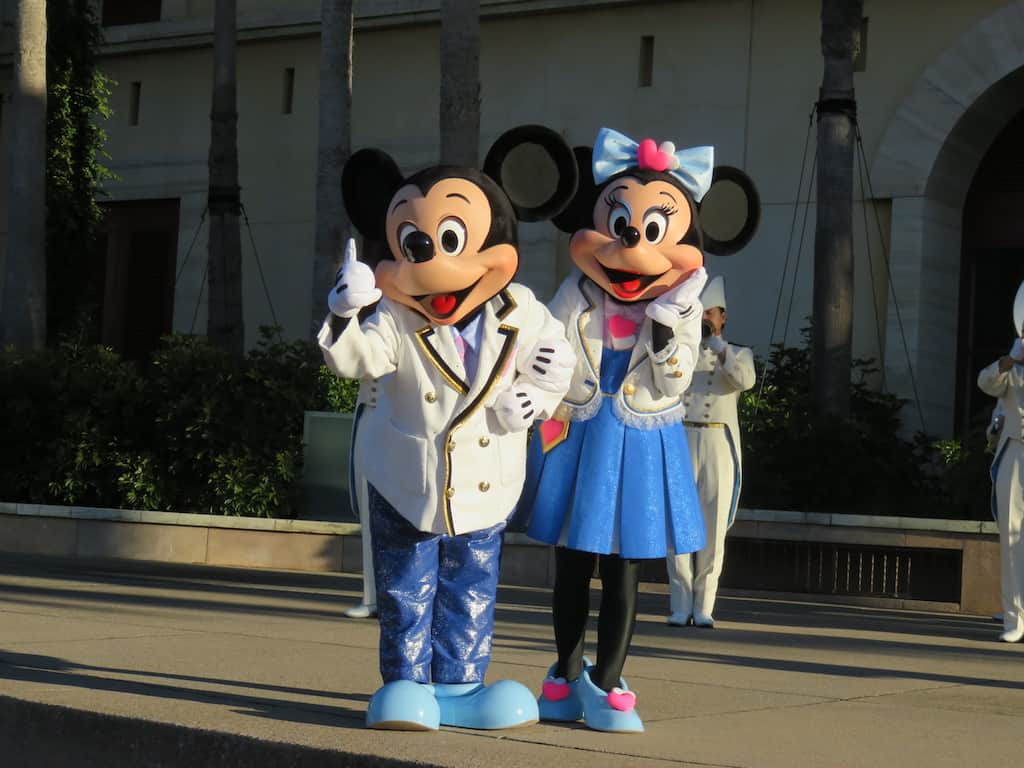 It is unnecessarily complicated and confuses a lot of first-time visitors.
Here is an overview of the Tokyo Disneyland ticketing system:
You Can't Park Hop on the First Two Days
In most Disney parks around the world, you're able to hop between multiple parks if you purchase a park hopper ticket. But that isn't the case at Tokyo Disney Resort.
You're not allowed to hop between Tokyo Disneyland and Tokyo DisneySea during the first two days on your ticket. You can only visit one park.
If you purchase a three or four day ticket, you're allowed to hop between the two parks on the last two days of your ticket but not on the first two days.
You have to tell the cast member selling you your ticket what park you want to visit on the first two days of your visit, and it is printed on the back of your ticket.
It is possible to change what park you visit on each of the first two days of your visit, but there is a small fee to do so.
I always suggest visiting Tokyo Disneyland on the first day you're in the parks and Tokyo DisneySea the second day. If you only have one day at Tokyo Disney Resort, you should visit Tokyo DisneySea because it is the more unique park.
Don't worry about getting mixed up about what days you can and can't park hop. It will be printed on the back of your park ticket.
The first two days will have a specific park attached to them, and the second two days will say "both parks".
It is a unique system that can be a bit frustrating, but it is used to control crowds.
Tokyo Disneyland and Tokyo DisneySea are incredibly busy every single day (even during off-season), so Tokyo Disney Resort needs to take steps to help limit the number of people in each park on any given day.
This ticketing strategy is just one of the tactics Tokyo Disney Resort uses to do that.
Know Where to Buy Your Tickets
There are few different places you can purchase Tokyo Disneyland and Tokyo DisneySea tickets:
Ikspiari (Tokyo's version of Downtown Disney)
At Disney hotels
At Official hotels
Inside select Disney stores in Tokyo
At select convenience stores in Tokyo
The Tokyo Disneyland or Tokyo DisneySea park entrance
Through Voyagin (third-party ticket seller)
I recommend purchasing your tickets at Ikspiari.
The ticket centre is located on the basement level and is always super quiet. It is way less crowded than the ticket centres located in Disney stores in Japan.
You can purchase your tickets with either cash or credit card at the Ikspiari ticket centre. It is the most convenient and hassle-free place to purchase your Tokyo Disneyland tickets.
The only place I wouldn't recommend purchasing tickets is through Voyagin. They charge slightly more than what a ticket costs if you purchase it directly through Tokyo Disney Resort. And they only have the option to purchase a one-day ticket.
Final Comments on Purchasing Tokyo Disneyland Tickets
Knowing the basics of how the ticketing system works is one of the most important Tokyo Disneyland tips you can know! It'll save you a lot of time and confusion.
There is more that goes into the Tokyo Disneyland ticketing system, but that information gives you everything you need to know to purchase your ticket and start exploring the parks.
If you're looking for a more in-depth explanation of the Tokyo Disneyland ticketing system, check out this post that explains every detail of the ticketing system.
2. Have a FASTPASS Strategy – Tokyo Disneyland Fastpass Tips
Tokyo Disneyland and Tokyo DisneySea are always really busy. Even during the off-season, so you need a good FASTPASS strategy in order to see and do everything you want to.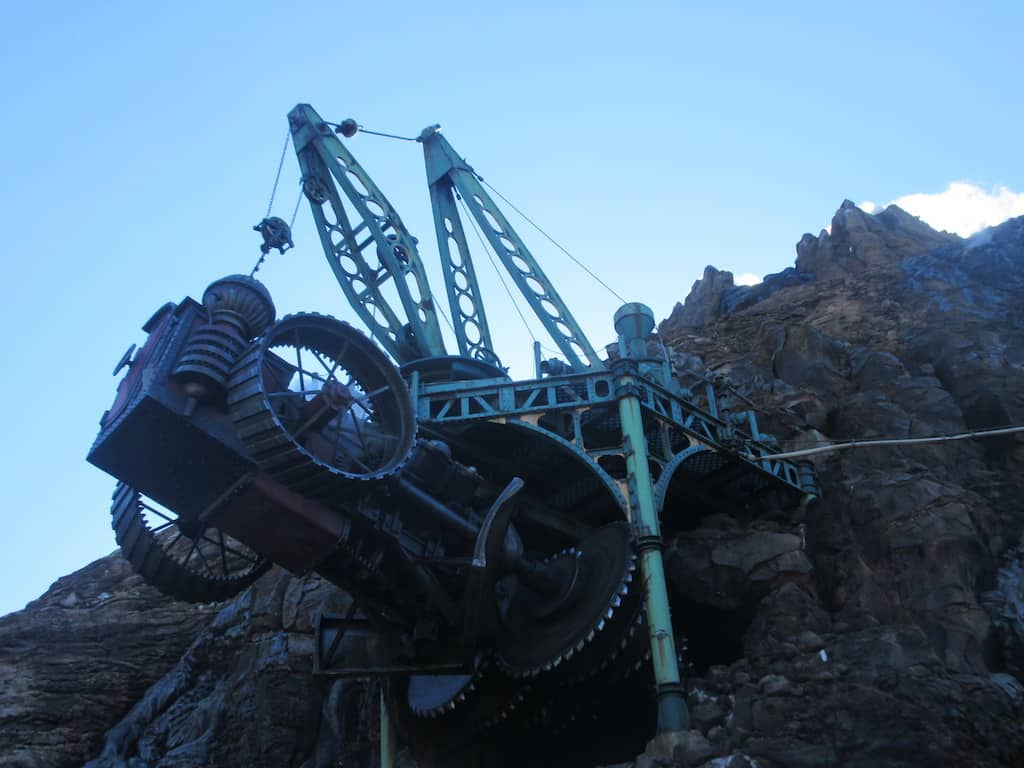 You should know what attractions you want to ride in each park and get a FASTPASS for one of them as soon as you enter the parks.
This is one of the most important Tokyo Disneyland tips because FASTPASSes are scooped up quickly.
It isn't uncommon for all the FASTPASS options available for the day to be gone by mid-afternoon.
You'll want to get to the parks early to ensure you get a couple of FASTPASSes! They will save you a lot of time standing in line for rides.
Popular FASTPASS Selections
The two most popular rides to get a FASTPASS for at Tokyo Disneyland are:
Pooh's Hunny Hunt
Monsters Inc. Ride & Go Seek!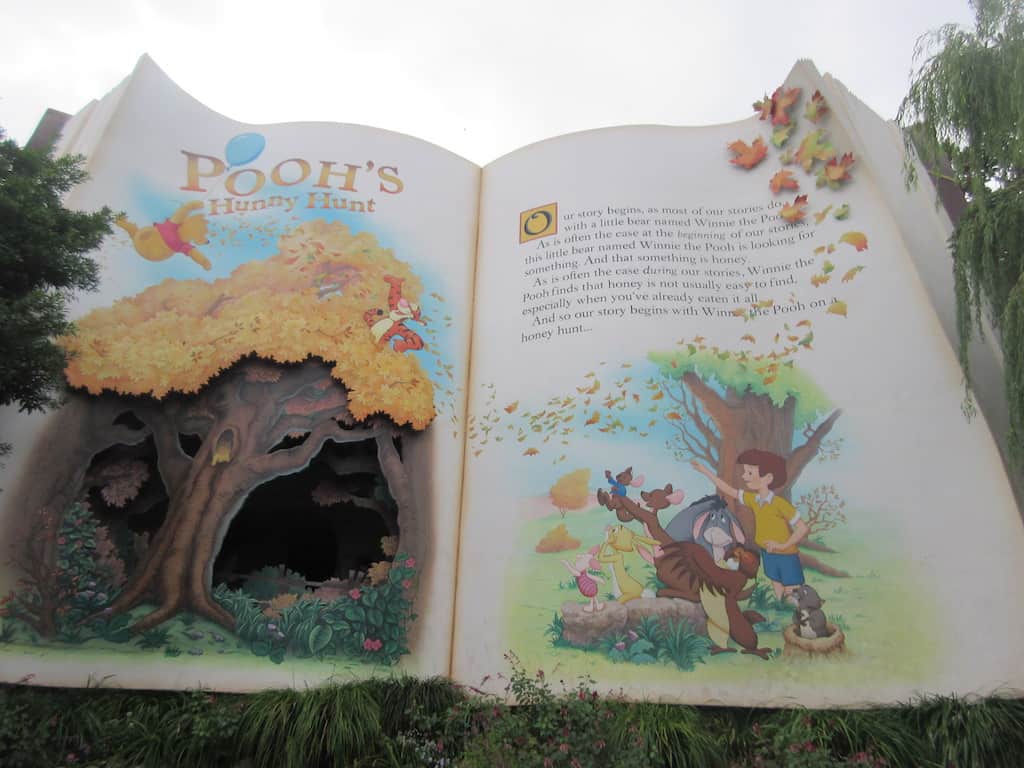 Even though they're both "kiddie" rides, they're super cute and well worth riding. They're both unique to Tokyo Disneyland, and you won't find them anywhere else in the world!
The three most popular rides to get a FASTPASS for at Tokyo DisneySea are:
Toy Story Midway Mania
Nemo & Friends SeaRider
Journey to the Center of the Earth
Toy Story Midway Mania is exactly the sames as the version in the USA parks, but the other two rides are unique to Tokyo DisneySea.
Nemo & Friends SeaRider is a super cute simulator ride and Journey to the Center of the Earth is more of a thrill ride with some of the most beautiful theming I've ever seen.
No matter what rides you're interested in getting a FASTPASS for, you need to have a plan.
You need to know what rides you want to ride, where their FASTPASS distribution centre is, and know what attraction you want to ride after you get your FASTPASS and are waiting for your return time.
Conquering Tokyo Disneyland is all about having a plan and knowing how to work the system. It isn't like other Disney parks around the world where you can show up without a plan and still get a lot done during the day.
You'll spend most of your day in line if you do that at Tokyo Disney Resort.
If you only listen to one of the Tokyo Disneyland tips on this list, let it be this one! You'll regret not having a FASTPASS strategy!
3. Stay at an Official Hotel
A lot of people automatically think of staying in a Disney-owned hotel when they plan a trip to a Disney park. Staying at a Disney-owned hotel is a great strategy at a park like Disney World, but it isn't necessarily the best idea at Tokyo Disney Resort.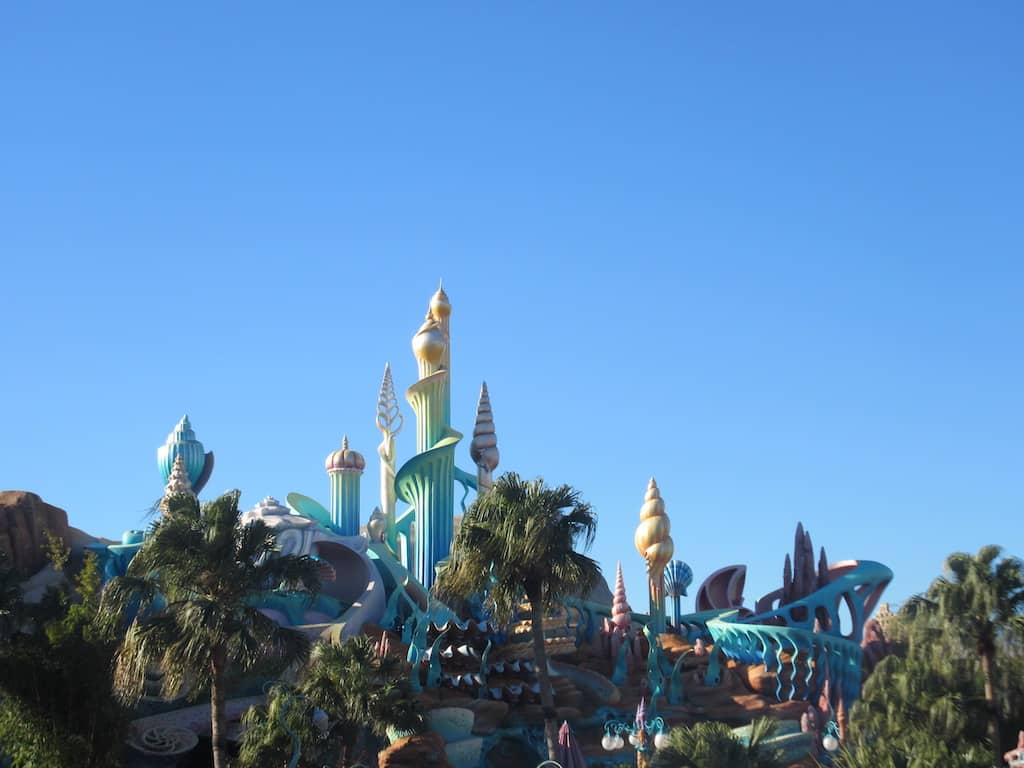 Tokyo Disney Resort currently has 4 hotels you can stay at. They are building a 5th hotel, but there is no set date on when that will be ready for guests.
Two of the four Disney hotels at Tokyo Disney Resort are deluxe hotels that cost upwards of $350 per night. That's not in the budget for the average person.
The third hotel is located near Ikspiari and the train station. It is a moderate hotel and costs around $200-$250 per night. That's still pretty expensive. Especially when you include the price of admission, food, and souvenirs.
The third hotel is much more reasonably priced at around $150 per night. The problem is is that it is located off Disney property, and you have to take a 15-20 minute bus ride to get to and from the parks.
That isn't the best use of your time, and the buses can get super crowded and uncomfortable.
That's where official hotels come in!
What Exactly is an Official Hotel?
Tokyo Disney Resort has a tier system for non-Disney owned hotels.
The tiers are:
Official hotels
Partner hotels
Good neighbor hotels
All the hotels in the three tiers are vetted by Disney, so you know you'll have a nice stay no matter what hotel you choose.
The difference in the tiers comes down to location. The official hotels are located on Disney property along the monorail loop.
Partner hotels are located off Disney property but are still nearby. Good neighbor hotels are also located off property, but they are further away from Tokyo Disney Resort than partner hotels.
Official hotels are your best option. They're far less expensive than official Disney hotels, but they provide the convenience of being super close to the parks.
You won't have to waste any precious time getting to the park entrance. You just hop on the monorail, and you're at the parks within 5 minutes!
My personal favorite official hotel is Hilton Tokyo Bay.
The hotel is gorgeous! It is the closest official hotel to the monorail system, and it is one of the most affordable hotels on the monorail loop.
Hilton Tokyo Bay is also a conference center, so rooms can sell out quickly during certain times of the year. Be sure to book early to get the best price and the room you want!
4. Eat at Ikspiari
This may be the most controversial of all the Tokyo Disneyland tips on this list, but hear me out!
Ikspiari is Tokyo Disney Resort's version of Downtown Disney. It is a multi-story shopping center at the front of Tokyo Disney Resort by the train station.
There are a number of great restaurants at Ikspiari. You can find nearly every cuisine from Japanese to Italian. From Mexican to American. And everything in between.
Ikspiari has a number of table service restaurants on the top floor of the complex and a food court in the basement.
There is even a grocery store in the basement if you want to grab some snacks to take into the parks!
Ikspiari is one of the best places to eat at Tokyo Disney Resort for a number of reasons:
It is a lot less crowded than the quick service restaurants in the parks
The food is less expensive
You don't need a reservation for table service restaurants like you do if you want to have a sit down meal in the parks
There are more cuisine options. This is especially helpful for picky eaters and children.
In a number of cases, the food at Ikspiari is actually better than the restaurant food in the parks.
You should definitely take the time to have a couple of meals at Ikspiari when you're exploring the mall.
The food is incredible, and it is a lot more relaxing than eating at a quick service restaurant in the parks!
5. Set a Souvenir Budget (and stick to it!)
This is one of those Tokyo Disneyland tips I wish I knew the first time I visited Tokyo Disney Resort. It would have saved me soooo much money!
It is no secret that Tokyo Disney Resort is know for having the most adorable Disney merchandise in the world. You can easily get caught up in spending hundreds of dollars on merchandise without even realizing it.
You never know when (or if) you'll be back at Tokyo Disneyland, so you almost feel obligated to buy everything you like just in case you don't make it back anytime soon.
Or at least that is how I justified my overspending on Tokyo Disneyland merchandise.
To avoid this rookie mistake, you need to set a budget before you visit Tokyo Disney Resort. And stick to it! There is no sense having a budget if you're not going to stick to it.
Your budget needs to be realistic in order for you to stick to it!
This means sitting down and really thinking about what merchandise you really want to buy and how much money you're willing to spend.
You should research the different merchandise you can buy at Tokyo Disney Resort to get an idea of what you like and how much it costs. If you're looking at merchandise on third-party seller websites, just remember they mark it up by at least 50%. This will help you get a more realistic sense of how much each item costs.
It is so easy to get sucked into buying all the adorable merchandise at Tokyo Disneyland, but that will kill your trip budget. Set a realistic budget and stick to it. Your wallet will thank you for it!
Conclusion : Tokyo Disney Tips
Tokyo Disneyland is one of the most magical places on Earth, and everybody should try to visit it while they're in Japan!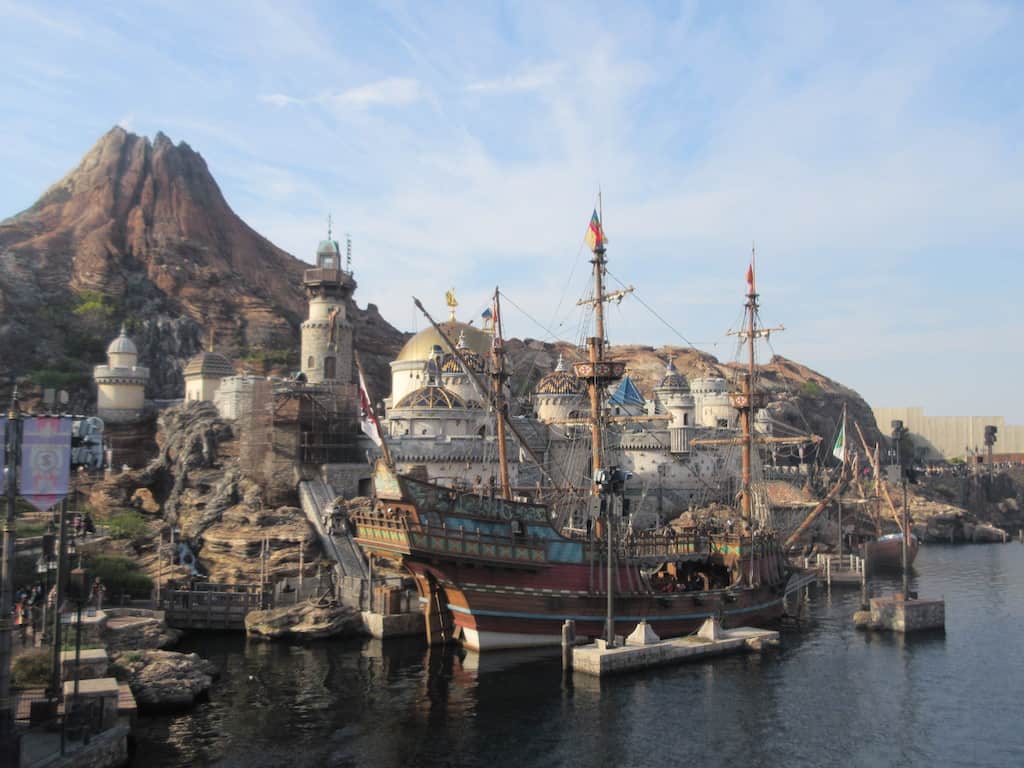 The Tokyo Disneyland tips in this article are designed to help you save time and money at Tokyo Disney Resort, so you have the best trip possible!
Hopefully this post helps prevent you from making the same mistakes I made the first time I visited Tokyo Disneyland.
A trip to Tokyo Disneyland requires a lot more planning than your average Disney trip. You need to navigate a new country and culture. Plus you have to deal with the super high crowd levels.
These Tokyo Disneyland tips have prepared you to know how to handle all the extra planning your trip requires.
You now have the tools to plan an amazing Tokyo Disneyland trip so go out there and plan it!
Sharing is Caring! Pin this article to save for later.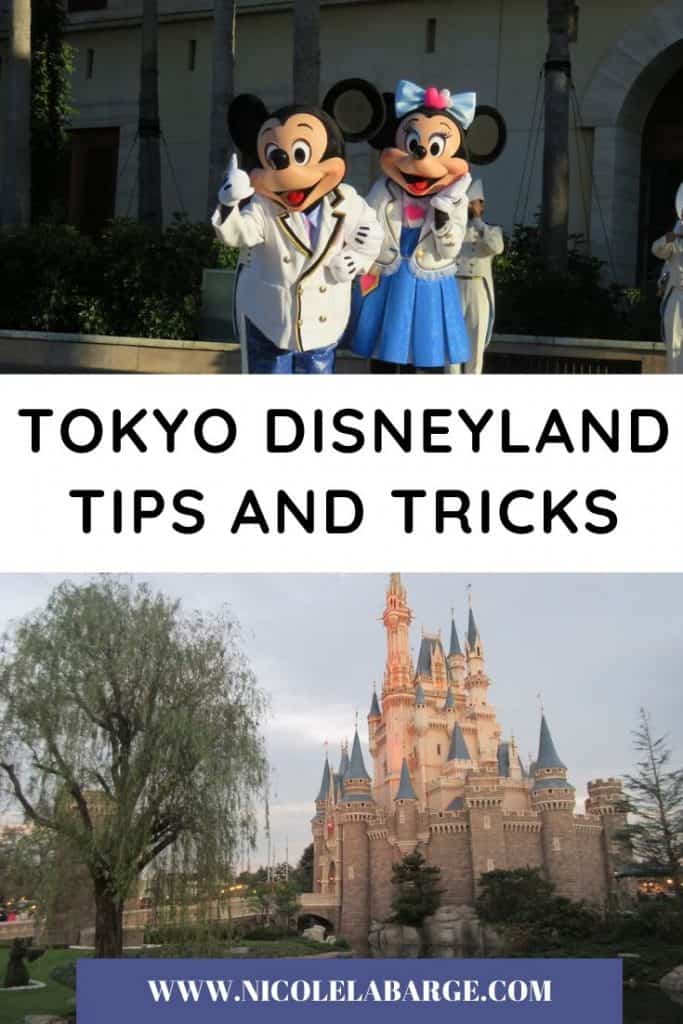 Continue Reading more on my website:
How to spend a Perfect 4 Days in Tokyo
What to buy in Japan -Souvenirs
Tokyo Facts: Interesting Facts about Tokyo, Japan
Japan Facts: 50+ Fun Facts about Japan
Where to Stay In Shinjuku Hotels – the best area in Tokyo, Japan
Erica is an avid solo traveler who has been to over 40 countries.  She loves spending long periods of time in each country to get a sense of the country and culture.  Erica's favourite travel activities include attending local theatre and dance performances, wandering through museums, eating way too much food, and riding every rollercoaster she comes across.  
Recent Posts