10 Amazing Things to do in Page, Arizona
What to do in Page AZ? Visiting Page this summer I realized that this city has a lot to offer especially if you are looking for the natural beauty of Arizona. I think my favorite part of my Arizona Road Trip was visiting Page and hiking to Horseshoe Bend and visiting Antelope Canyon.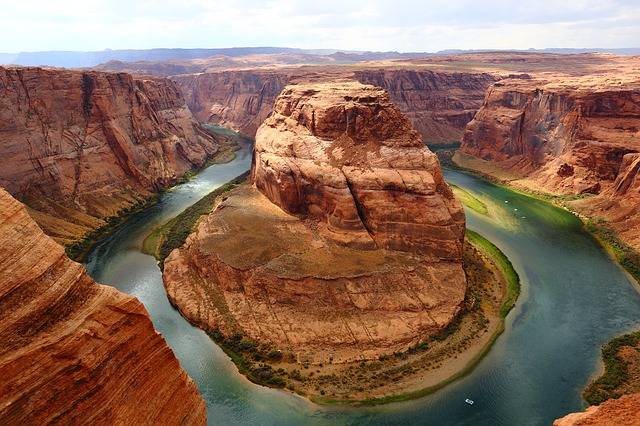 There are so many things to see and do in Page you will definitely want to spend a few days there. So what would you like to see – slot canyons? The Colorado River? A Hydro dam? We have it all covered in this guide to Page Arizona.
What to do in Page AZ Attractions
Horseshoe Bend is the number one thing to do in Page Arizona
Horseshoe Bend has become popular in the last few years due to Instagram and the Horseshoe Bend Hike is definitely worth it. Horseshoe Bend is one of the most photogenic hot spots In Arizona of the Colorado River and Grand Canyon.
Horseshoe Bend is an attraction that is managed by the city of Page. This means that your national park pass will not be accepted here. It is just off US Route 89, but you will have to hike to get there. While the distance might be short, the trail does have some steep areas and deep sand, so be prepared to face some challenges.
We hiked this in 100 degree heat. The hike down is easy but there is absolutely no shade. The way back up is not too tough but you are walking on loose sand so it is a bit hard. My other problem was the sand was so hot and I was wearing my Tevas so my feet were burning. I wrote an entire guide to Tevas vs Chacos and what to look for in hiking sandals.
OK, enough complaining. This hike is so worth doing. It is absolutely breathtaking, just remember to bring plenty of water and go early in the day. I honestly think the city of Page needs to put some gazebos up so that people have a place to get out of the sun.
Location: 10 minutes South of Page
Cost: $10 per vehicle
Upper Antelope Canyon
Antelope Canyon is a slot canyon located in Page, Arizona, USA. Antelope Canyon is a sacred place located on Navajo land, within the Lake Powell Navajo Tribal Park in the northwest of Arizona.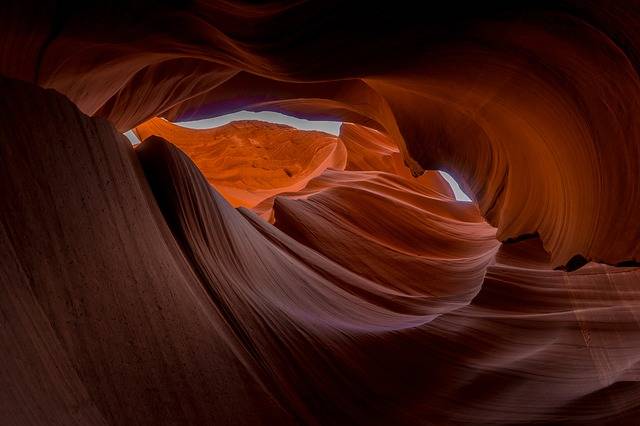 The Upper Antelope Canyon is famous for two reasons. First of all, since its entrance and entire length are at the ground level, it required no climbing. Second, beams coming directly from the sunlight are more visible in the Upper as opposed to in Lower.
Please note that permits and tickets to visit Antelope Canyon are sold out months in advance. You need to plan ahead if you would like to visit and you also must take a guided tour.
Location: 15 minutes East of Page
Cost: $38 per person
Lower Antelope Canyon
The Lower Antelope Canyon is longer than the Upper Canyon with fun narrow passages to explore and walkthrough.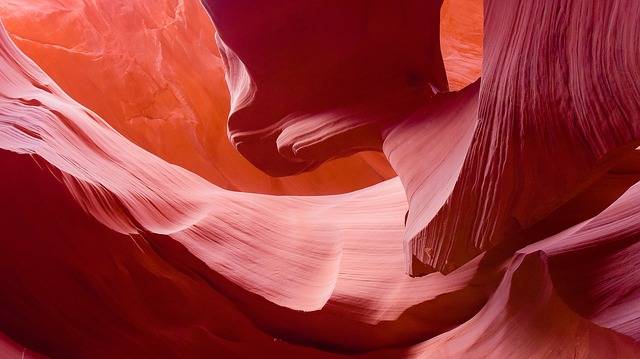 Lower Antelope Canyon can only be accessed by descending steep steps which makes it inaccessible for wheelchair users or those who cannot walk up and down steps easily.
As compared to the Upper Antelope Canyon, it would be easier to take photos in the Lower as it will be most likely less crowded than the Upper.
Please note that permits and tickets to visit Antelope Canyon are sold out months in advance. You need to plan ahead if you would like to visit and you also must take a guided tour.
Location: 15 minutes East of Page
Cost: $32 per person
Canyon X
Canyon X is one of the alternatives to Antelope Canyon. There are a lot of slot canyons in Arizona but the most well known in Antelope Canyon so you can visit Canyon X with fewer crowds.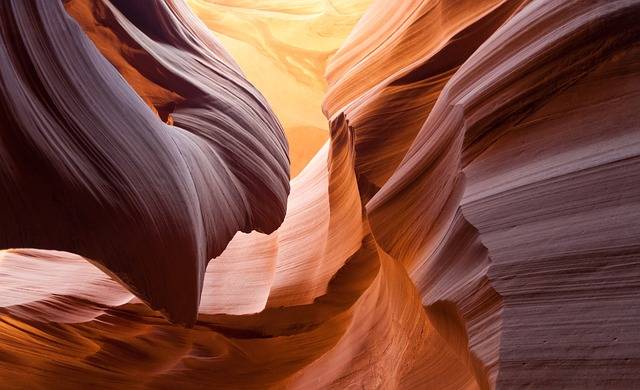 Just like Antelope Canyons, Canyon X also has the same red walls and windy labyrinth paths, but like Water Holes Canyon, it is less crowded. These canyons have been carved out from millions of years of water erosion.
In the summer, it is important to bring plenty of water with you and ensure you wear sunscreen as well. To me Canyon X is the best kept secret in Arizona
Water Holes Canyon
This is the last slot canyon I will mention on the list as I want to give you the two best alternatives to Antelope Canyon.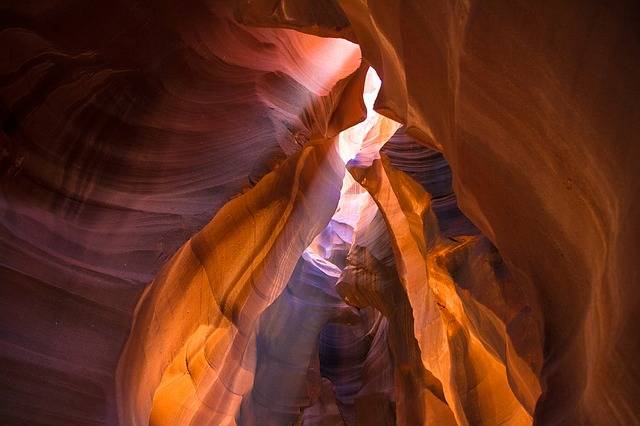 It has everything Antelope Canyons have including stunning beams of light, multicolored sandstones, and gorgeous rock formations. Again, there are just no crowds at this canyon.
There are three sections of Water Holes Canyon: Upper, Middle, and Lower. The Upper section is easy for hiking with a little bit of a climb and is very photogenic. The Middle section is often the location for people who want to learn canyoneering. And finally, to reach the Lower section, you would have to bring a 300ft rappel. It is the perfect spot for swimming.
Lake Powell
Lake Powell is right on the border of Arizona and Utah. This crystal blue late is a reservoir lake for the Colorado River that is surrounded by red rocks.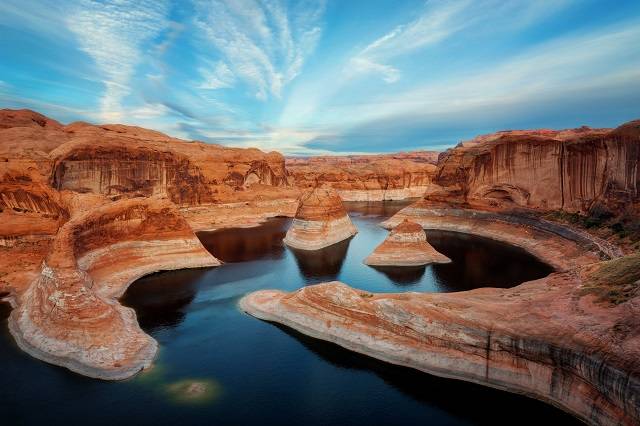 It is the largest manmade lake in North America and it is 190 miles long. Lake Powell is a great place for water sports and renting houseboats is a popular activity on the lake because of just how big it is.
I found Lake Powell to be just beautiful and I would have loved to spend the day boating or on jetskis exploring more of the lake.
Rainbow Bridge National Monument
Rainbow Bridge National Monument is the largest naturally occurring bridge in the world at 288 feet high and 272 feetwide.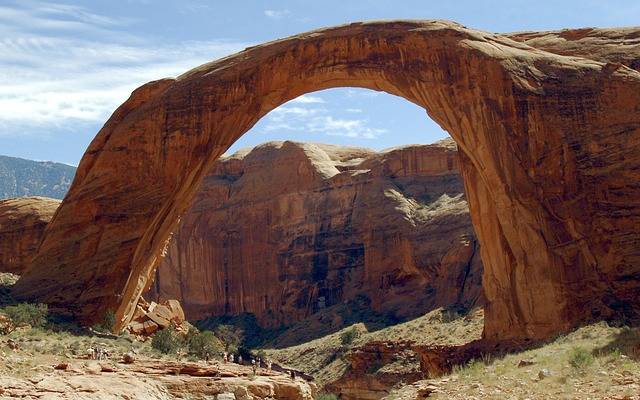 This bridge also holds special importance to the people of Navajo culture as they believe it is responsible for giving soul to the life of the desert by creating clouds, rain, and rainbows.
It is free to visit Rainbow Bridge and the best time to visit is April or May and September and October. This is one of the best Arches you will see outside of Arches National Park.
Vermilion Cliffs National Park
This area covers the Paria Plateau, Vermilion Cliffs, Coyote Buttes, and Paria Canyon and it is three times larger than Las Vegas.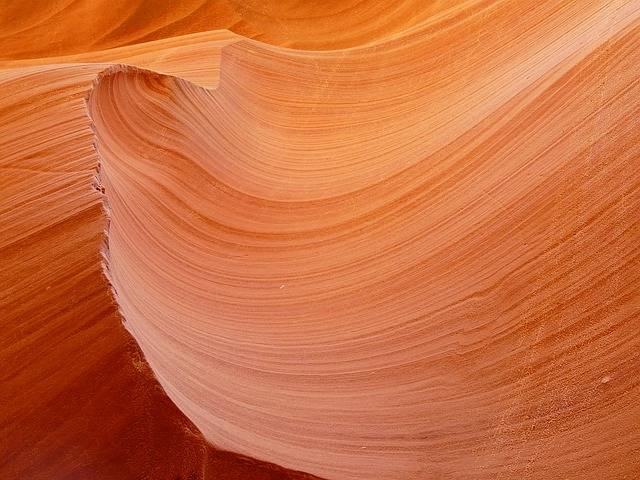 There is a lot of places to explore here but the most popular would be The Wave. Only 20 lucky people per day get a permit to visit the wave. The Wave became immensely popular among tourists when Microsoft released a picture of it when they released Windows 7.
There are other areas to explore including Coyote Buttes, White Pocket (The Wave alternative), and Buckskin Gulch.
Glen Canyon National Recreation Area
Home to North America's largest manmade lake, Lake Powell, Glen Canyon is a vast canyon in the deep red rocky count. With spreading over 1.2 million acres, the opportunities here are endless for both, land-based and water-based recreation.
This is backcountry and the area is the perfect spot for a lot of different activities, including boating, hiking, fishing, and swimming. Basically any water based sport is available here along with four wheel drive trips. That's what this area is all about.
The recreation area stretches for hundreds of miles from Lees Ferry in Arizona to the Orange Cliffs in Utah.
Glen Canyon Dam
The Glen Canyon Dam was built in 1960s. In building the dam it caused the Glen Canyon to flood and formed Lake Powell. This entire area is used as a recreational playground for all family activities and water-based activities. The multihued cliffs that rise hundreds of feet on each side have formed narrow channels and tributary canyons twist off in every direction.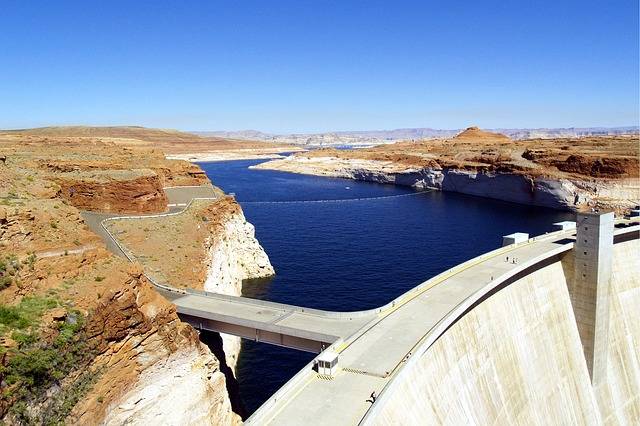 The dam is a federally owned facility so if you decide to visit you will need to go through a metal detector. If you are on the lake, you are not allowed to get too close to the dam either.
The dam was built to create hydropower from the Colorado River. It provides power to millions of people and it also provides water to people during the dry season.
Lees Ferry
Lees Ferry is a historical town located at the base of Lake Powell. It is about 9 miles southwest of Page and a great place to visit if you are looking for something different to do.
This is the start of the Grand Canyon and Lees Ferry is one of the few places where you can drive right up to the Colorado River. In the past this was an extremely difficult task to cross the Colorado River so Lees Ferry was one of the most popular places to do this. You can also hike through to the Paria Canyon Wilderness Area from here.
There is a completely self-guided walking tour of the area including the orchard, log cabins, stone ranch house, and pioneer cemetery. The whole tour is about a 1-mile (1.6-km) round trip. There are picnic tables and shade trees at the ranch. Make sure to bring plenty of water with you.
Lees Ferry is about 42 miles South of Page in the Marble Canyon.
Conclusion – What to do in Page AZ
From the sparking Lake Powell to the light beams of the Antelope Canyon or a hike to horseshoe bend – there are so many Page AZ attractions!
Many of the things to do in Page Arizona are on the Arizona Bucket List that you cannot miss! This area has so much eye-popping beauty that will take your breath away.
Have you visited Page before? What's your favorite thing to do in Page? Let me know in the comments.
Sharing is Caring! Pin this article to save for later.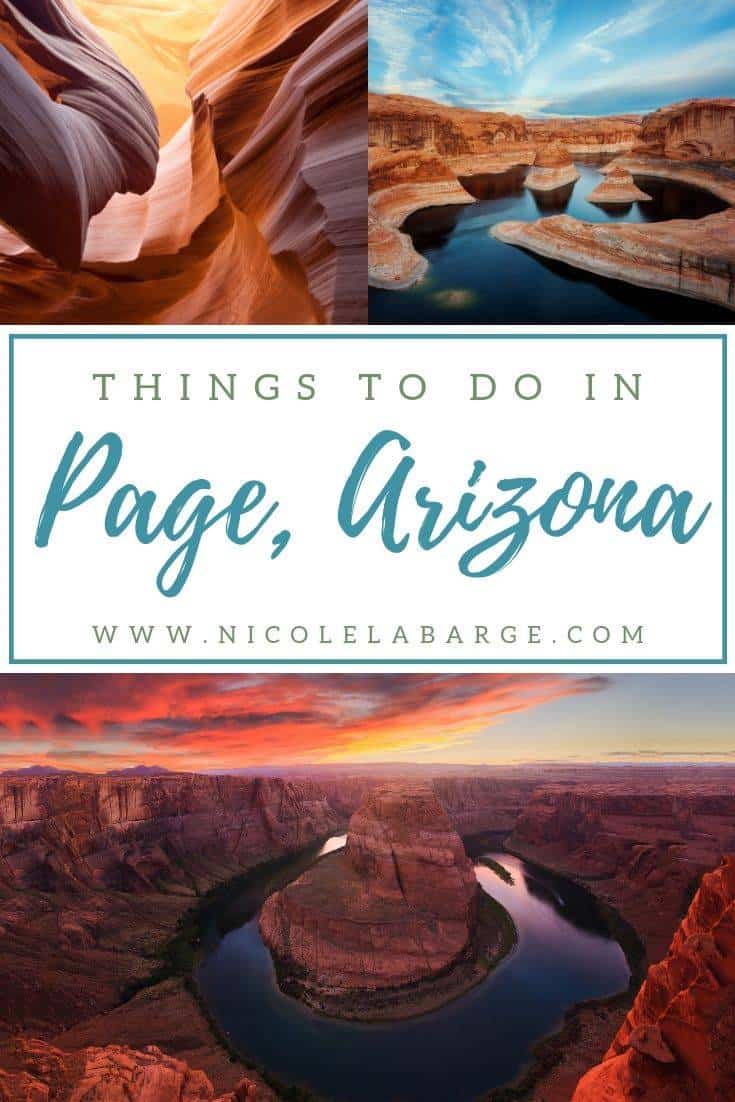 Continue Reading more on my website:
Recent Posts