The 15 Safest countries in Africa you will want to visit
What are the safest countries in Africa?
When you think of the safe countries in Africa it may be hard to actually come up with a list.
I have been traveling for 25 years and visited 115 countries around the world and Africa is one of my favorite places to visit.  These are the best African countries to visit.
I have traveled to 35 out of the 54 countries in Africa. Africa is not a place for first time travelers but there are some amazing destinations in Africa worth a visit.  I am an expert in Africa travel and want to share my tips with you.
I have listed some safety tips at the end of the article. Its important to be alert when traveling in Africa and always have a Plan B.
Your main annoyance in Africa is Malaria. It is prevalent in most countries. You should speak to a travel doctor about what you need to do to prevent Malaria.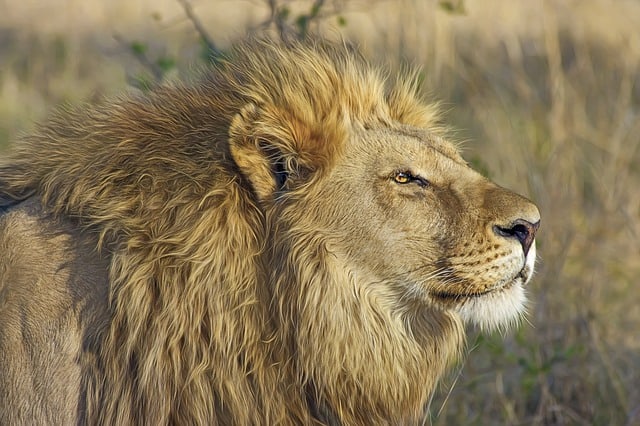 Another annoyance is petty theft.  Always just hand over your valuables.  Nothing is as valuable as your life.  Scroll to the bottom of this article to read my safety tips for Africa.
Here are the best African countries to visit and safest African countries
Botswana
Mauritius
Malawi
Tanzania
Ghana
Seychelles
Zambia
Senegal
Rwanda
Namibia
Ethiopia
Uganda
Lesotho
Eswatini
You can read about my six month journey from Cairo to Cape Town in 2015. I have included links in the article to all of my Africa content.
You can also read about my Monthly recaps on my trip to West Africa from Gibraltar to Lagos, Nigeria overland.
Continue reading to find out the best places to visit in Africa that are the safest African countries.
The Safest Countries in Africa
Botswana is the best country to visit in Africa and the safest country in Africa
Beautiful Botswana – the people, the landscape, the wildlife. Botswana is a stunning place which makes it the best African country to visit.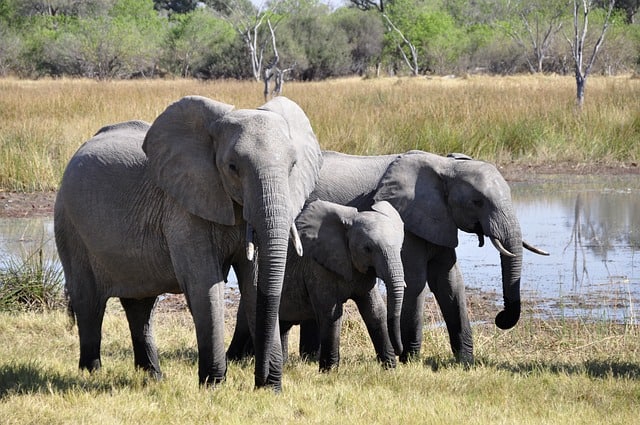 Its hard for me to put into words just how special Botswana is to me and why I think it is the best country in Africa. This country really cares about its people and knows the value of the natural resource it has in the Okavango Delta and Chobe National Park.
Botswana is the ideal location for your first safari whether you are traveling solo, as a couple or as a family. And another plus is that everyone speaks English. Its so easy to get around in Botswana.
Botswana ranks number 30 on the Global Peace Index. Chile ranks number 27 on the list and you can check out the Safest Countries in South America on my website as well.
This Botswana Highlights trip is perfect for your first time there or check out Okavango and Beyond.
Mauritius is the safest country in Africa
This island nation in the Indian Ocean is a tropical paradise. It is best known as a honeymoon destination but it is also an adventure destination for solo travelers.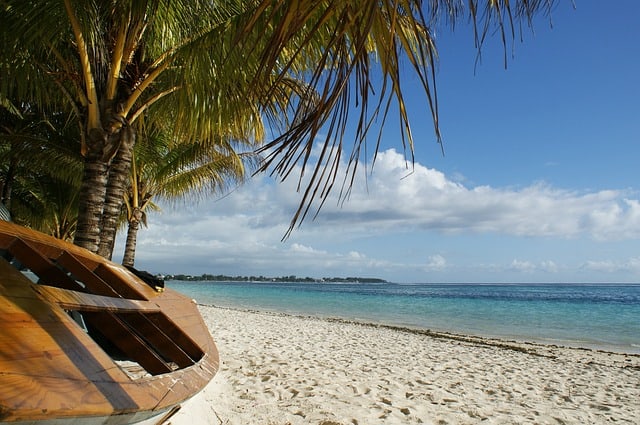 It is also a wildlife sanctuary for those in the know who want to go diving, see giant tortoises, and white lions on the island.
Taking a helicopter flight around the island is amazing and you can see the underwater waterfall from above.
Mauritius scores a 25 on the Global Peace Index which is the highest of any African nation. This beautiful island is definitely worth a visit.
Malawi
Malawi is a peaceful nation full of smiling people. Malawi is making a bit of a resurgence since their ex prime minister was found with millions of dollars of Malawi's money.
Today, life in Malawi is centered around Lake Malawi. I had a wonderful, relaxing week spent chilling by the lake. It was interesting to watch local life at the lake.
Lake Malawi is huge and not your regular lake. There are crashing waves on the lake and coral reefs found here as well.
Many of the locals use the lake for washing and of course fishing for dinner as well.
I did not find any dangers or annoyances in Malawi or the capital of Lilongwe either. The city has a hustle and bustle about it and just like all big cities pickpockets is a danger.
Malawi does have a National Park with the Big 5 in it called Majete Reserve that you can visit to see the wildlife of the country.
Ghana is one of the safest places to visit in Africa
Ghana is the jewel of West Africa. I visited in January of this year and I have never seen such beautiful beaches and history all wrapped up into one.
The capital of Ghana is Accra and they have just built a new airport. Getting into the city is easy. Accra is a big city so you need to take the usual precautions against pickpockets and crime after dark.
Visiting the Cape Coast and the Cape Coast Castle was an eye opening experience for me. These castles were used for the slave trade and hold an important history we all need to acknowledge.
Another place you must visit in Ghana is the Kakum National Park and do the Kakum Canopy Walk. Kakum National Park is an oasis to visit on the Cape Coast with a protected forest and a must visit when you are in Ghana.
Ghana is one of those places I can't wait to return to and see how it has changed.  You can visit this area of West Africa that is becoming so popular now.
Tanzania is one of the safest places in Africa
Tanzania has a lot to offer a traveler and is the safest place in Africa to visit. First, you have the Serengeti which is the number one place in Africa to go on safari. Second, you have the Ngorongoro Crater which is where the Lion King is loosely based on. Third, you have the majestic Mt Kilimanjaro. And fourth you have the tropical paradise of Zanzibar.
I have visited Tanzania a few times and it never disappoints. On our first trip to the Serengeti, we were in our Jeep and had just entered the park and there was a pride of lions on the side of the road. So amazing!
The Serengeti is where you go to see wildlife. We also saw a standoff between a lion and an elephant. We also saw two male lions that were brothers just chilling in the shade. It was awesome to see a male lion after all of the females we would see.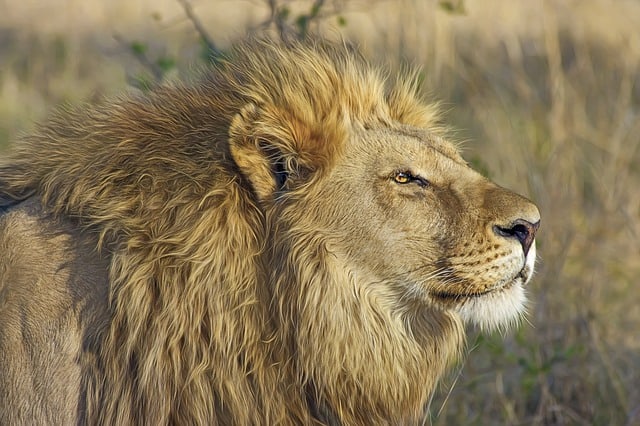 Ngorongoro is on the way to the Serengeti and is another wonderful place to see the wildlife. We saw quite a few rhinos when I was there.
And Zanzibar is just stunning. The turquoise water surrounding the island is so stunning. A great little place to relax and enjoy the sunshine.
You will fly into Dar Es Salaam but I recommend not wasting any time there. Dar Es Salaam is a big city so make sure you have your valuables put away and I would not go out at night here.
This East Africa and the Coast tour covers all the highlights.  It is one of the best countries to visit in Africa your first time.
Zambia is one of the best countries in Africa to live in
Zambia was one of those places that surprised me. I went to Zambia so I could go to Victoria Falls (and also Zimbabwe) and I realized it is just so much more than that.
Zambia also has incredibly friendly people and also lots of wildlife. I had a lovely lunch one day in the garden of a hotel with zebras. Yes zebras just casually had their lunch while I was having mine.
Victoria Falls is the largest waterfalls in Africa and is affectionately named the 'Smoke that thunders'. You will hear it before you see it.
I spent a week in Livingstone alone visiting a rehabilitation centre for lions and cheetah, taking helicopter rides over the falls, took a booze cruise down the Zambesi, and I was never bored in Zambia.
While the crime rate is low in Zambia you still need to protect your belongings and not flash you iphone around.  That makes the best country in Africa to live.
The other thing you need to be careful about in Zambia is the amount of drunk driving that occurs there. Do not get in the car with someone who has been drinking. This is most important at night as the roads are dark.
Zambia also often has power cuts. A lot of the hotels have backup generators so you'll be fine but it pays to ask. When I visited the Zambesi was extremely low and there was power for only 8 hours a day.
Seychelles is the most beautiful African country
The Seychelles are idyllic. This African nation is made up of 115 islands and is picture-perfect and the most beautiful country in Africa.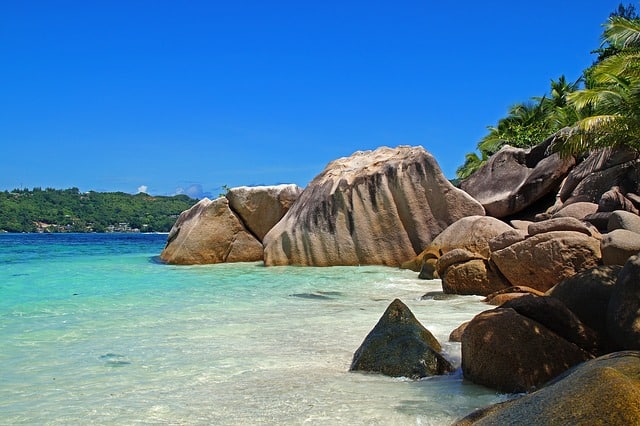 The Seychelles are a popular honeymoon destination and have some of the most beautiful beaches in the world.
You can cruise around the different islands or visit 125 year old tortoises that are indigenous to the islands.
This tropic paradise has it all from white sand beaches to palm trees and beautiful resorts. The Seychelles is one of those safe places to travel in Africa for any level of travels.
Senegal is one of the safest African countries to visit
Senegal will leave you wanting more especially as one of the safe countries in Africa.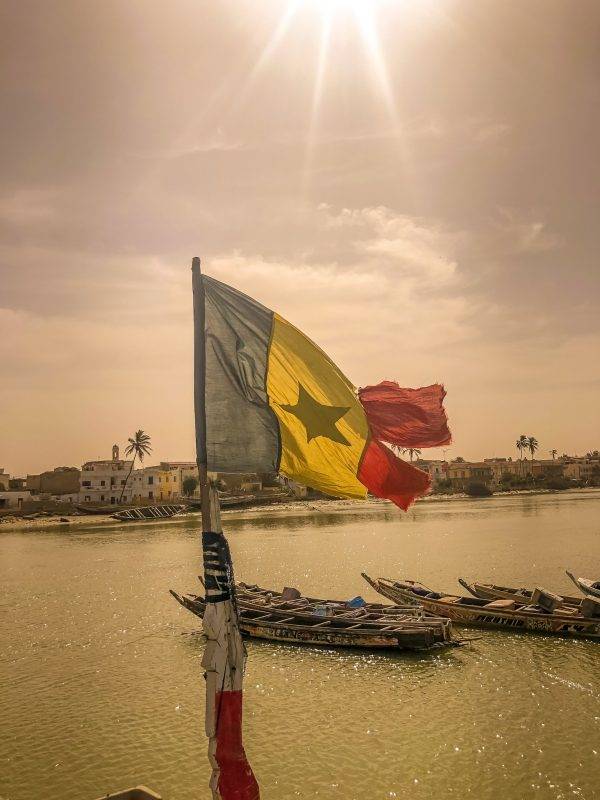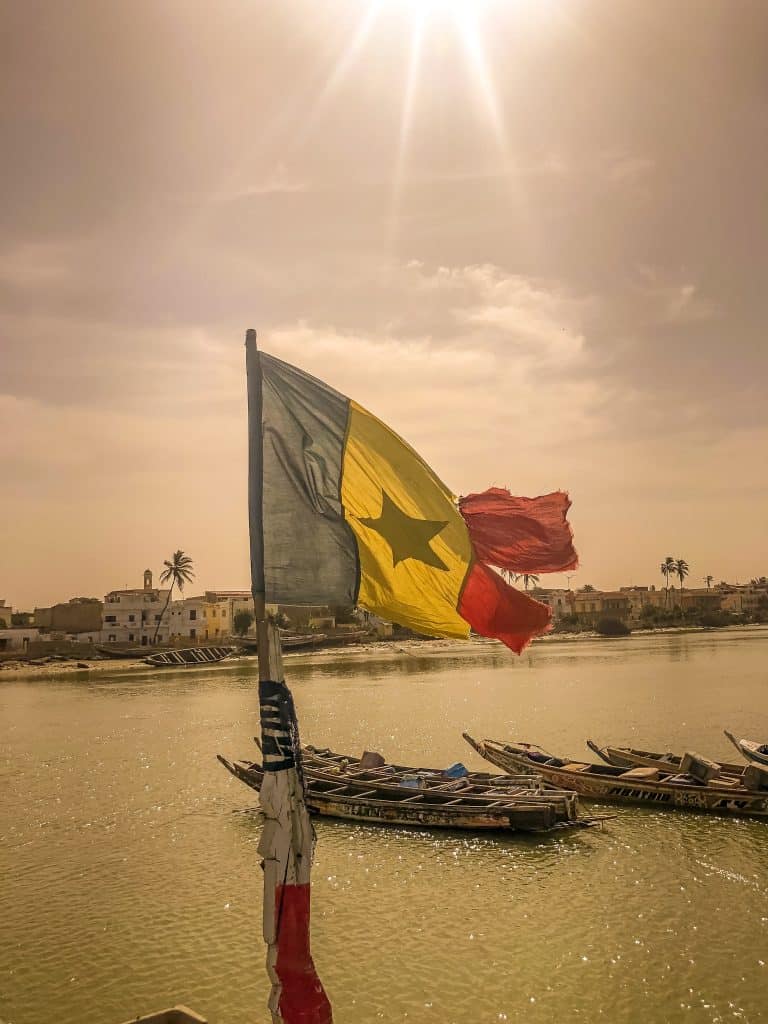 The capital of Dakar is not much, but if you visit Saint Louis in the north, Cap Skirring in the south or the Island of Goree off of Dakar are the real gems of Senegal.
Saint Louis in the north is one of the oldest colonised cities in Africa and it has a real French flare about it. This colourful city is known for it fishing boats and markets.
Cap Skirring in the south is the next big thing in tropical paradises. Believe me, the French have already figured this out. I loved my time in Cap Skirring and still think about how magical this place is to visit.
Goree Island is a short ferry ride from the capital of Dakar but it seems a world away. Goree is an artist island with no cars and a world heritage site. Goree has a dark past and was used as a slave island to ship slaves from Africa to the Americas. You can visit the door of no return and learn about the painful past of slavery.
Senegal is still relatively new to tourism and the hardest part will be trying to organize transport around the country. There is also crime in the big cities or trying to have to negotiate fares with taxis before you get in.
Again I would not go out at night or visit an ATM at night.
Rwanda is one of the most stable African countries
To me, Rwanda is one of those countries that stuck out after my trip. Most people know the country after the devastating genocide that occurred in 1994.
Rwanda is a country that knows it past and is building on it. You can visit the museum in Kigali dedicated to telling the story of the genocide.
Today, Rwanda is one of the safest, cleanest, and greenest countries in Africa.  It is also one of the most stable African countries.
Rwanda banned plastic bags in 2005 and every Sunday is a national clean up day where the residents clean up any garbage they find in the streets.
There is immense pride in the country. They also understand the importance of tourism to the country.  It is one of the most stable countries in Africa for a reason.
Rwanda is one of 3 countries where you can visit and see the mountain gorillas. I did this in Rwanda as they have trackers who know where the gorillas are and they use walkie talkies to let the guides know where they are as well which means you hike for an hour and then spend an hour with the gorillas.
Yes, it is expensive but it is so worth it.  Check out this tour to Rwanda 
Namibia is the safest place in Africa
Namibia is one of the safest countries to visit in Africa. Namibia has such a diverse landscape from the coast to the sand dunes of the Kalahari.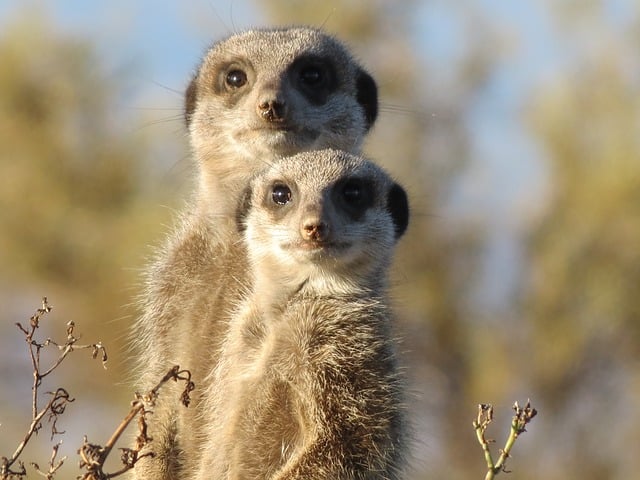 There is plenty of wildlife in Namibia too. Etosha National Park is an incredible place to go on safari. You can even see meerkats here!
Namibia has a surprisingly small population compared to other African nations.
I expect a tourism explosion in Namibia in the next few years. It is relatively safe and there is no real threat of danger there making it the perfect place to visit in Africa.
Ethiopia is one of the best countries in Africa for diversity
Ethiopia is easily one of my favorite places in Africa. There are so many unique things in Ethiopia its hard to know where to start.
Ethiopia is a relatively safe country. Addis Ababa is the largest city in Ethiopia but even that has a laid back feel even though it is busy.
I loved visiting the rock churches in Lalibela. These churches are over 1,000 years old and are completely carved out of rock.
Another interesting thing about Ethiopia is the number of tribes they still have there. The tribes live in the Omo Valley and it is fascinating to see how they are living today.
A surprising thing about Ethiopia is that they are a very religious country. During religious celebration they often fast which does not mean not eating any food but it means not eating meat.
Check out the Incredible Ethiopia trip
Uganda is one of the best countries in Africa to visit for activities
Uganda is one of the greenest countries I have ever been to. Green hills, fresh water lakes, running rivers and adventure sports.
The Nile River runs through Jinja and makes it the perfect place for kayaking, white water rafting, and other adventure sports.
Probably not what you were expecting from this country in East Africa.
I was also surprised by Lake Buyonyi. A beautiful lake in the center of the country and you can visit the Pygmy tribes here.
Uganda is relatively safe but remember to check your local country's travel report to see if anything changes.  This East Africa trip covers all the highlights.
Lesotho most stable African country
The kingdom in the sky.  In Africa, top countries include Lesotho.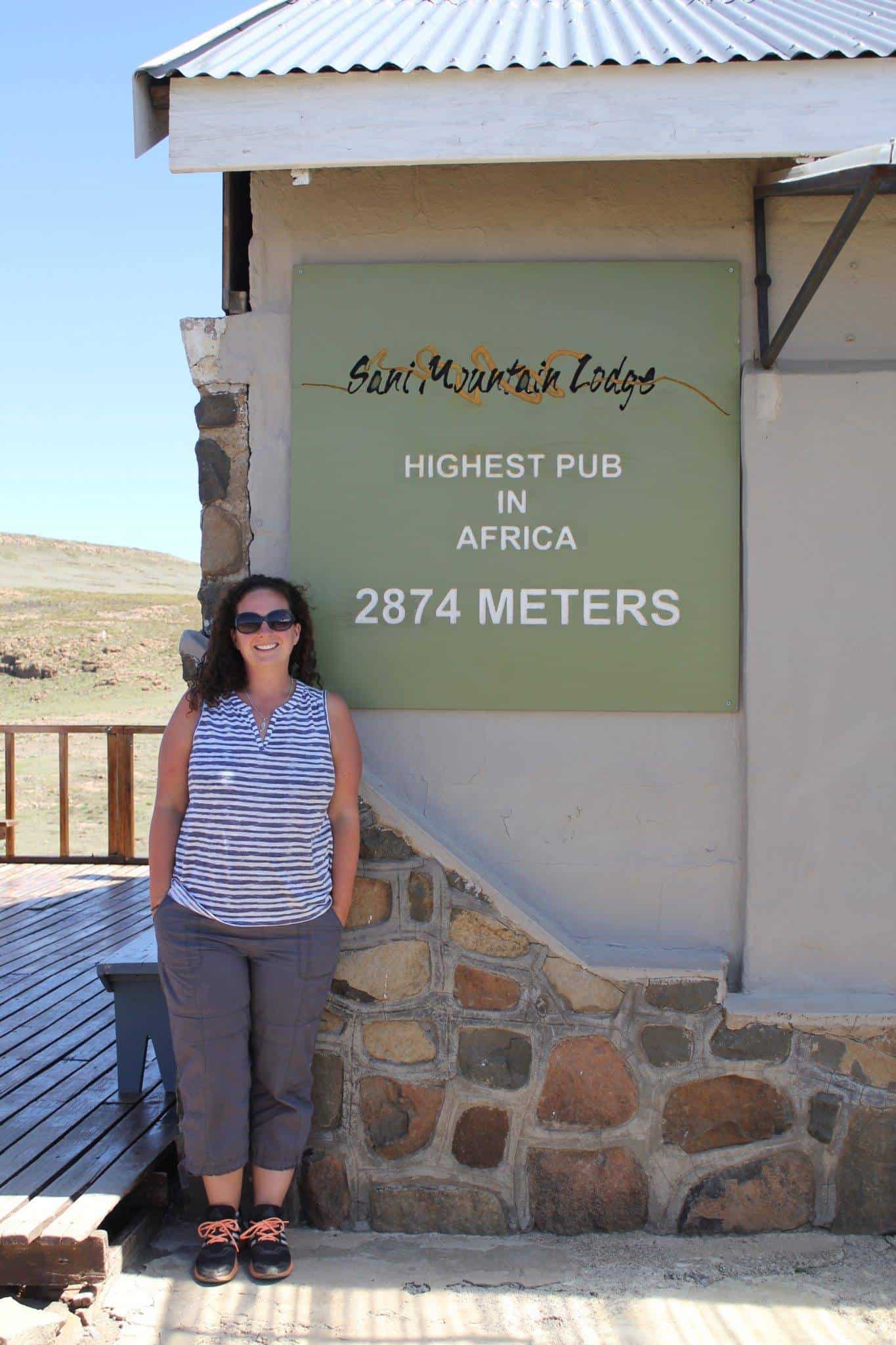 Lesotho is a beautiful country with a lot of culture.  We stopped off at the highest pub in the world to have a drink.
I think Lesotho has risen in popularity since Prine Harry has visited and gone on a service trip there.
Most people take a day trip from South Africa as Lesotho is completely encircled by South Africa.
Swaziland/Eswatini is one of the most interesting and safe African countries
Swaziland has officially been named the Kingdom of Eswatini.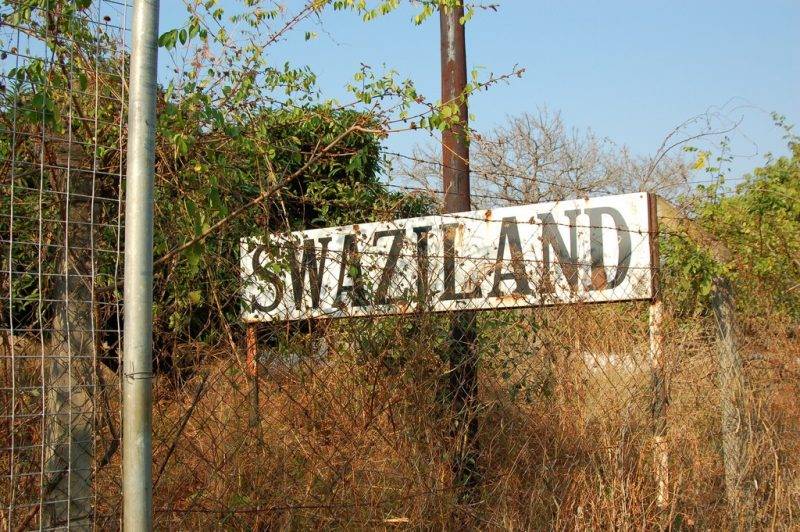 Swaziland is a small landlocked country.  As we drove through Swaziland we were able to see giraffes walking along the side of the road.
Honorable Mention – Zimbabwe, Egypt, Morocco
I wanted to mention three more countries that almost made the list.
Zimbabwe is a beautiful country full of culture and wildlife.  Did you know that 90% of Victoria Falls is located in Zimbabwe?  It is a beautiful area to visit.
Egypt is seeing a resurgence of tourist after the Arab Spring of 2011.  This is very much needed as tourism is a large employer in Egypt.
Morocco has been high on everyone's list since it is full of Instagrammable places.  There is still unrest in the Atlas Mountains and surrounding area.
Safety Tips
Ensure you have travel insurance. I used World Nomads for my travel insurance when I'm on the road. I like that it is affordable, I can extend my insurance if I decide to travel longer and making a claim is a breeze.
Use an Antitheft backpack – Check out my in-depth review of theft proof bags and find the best antitheft backpack for you.
Google scams in whichever country you are visiting so that you know the type of scams there and are able to identify them.
Consider getting a local SIM card. If you need an Uber to get home safely or need to look up directions you will not need to look for wifi. Just ensure you do this discreetly so as to not identify yourself as someone with a flash phone
Do you really need to go out after dark? If you don't have any plans like going to a nightclub its perfectly fine to stay in at night. I actually had a very different schedule when I was in Africa traveling alone and I would be up at 5am to do some work and then out the door at 7am to explore. By 6pm I was ready for dinner and back to my room by 8pm. I never drink after dark and yet I still tried a local beer in each country by ordering one at lunch.
Do not walk around with your camera around your neck. Don't be flashy. When you are using your electronics you can use them safely but then return them to your bag.
Do NOT use ATMs at night. Wait until the day time to pull out cash and then put all of your cash away before leaving the ATM – they are usually in their own cubicle in Africa.
Use an offline map app like maps.me so you always have a map you can use.
Read your local country's travel advice. This will be the most up to date information that is going on in each of the countries in Africa.
Lonely Planet
Ensure you have a Lonely Planet Guide Book for the country you are visiting. If the wifi is out or you lost your phone at least you will have a guidebook.
I used the Lonely Planet South America Guide Book when I was planning my trip.
World Nomads
Ensure you have travel insurance. I used World Nomads for my travel insurance when I'm on the road. I like that it is affordable, I can extend my insurance if I decide to travel longer and making a claim is a breeze.
You can easily get a quote for travel insurance below if you want to get an idea of how much it will cost.
Conclusion: Safest African countries to visit
I think any trip to Africa is special.  Going on your first safari is an experience you will never forget.
Remember to buy travel insurance and also use a theft proof bag to protect your belongings.
Sharing is Caring!  Pin this post to save for later.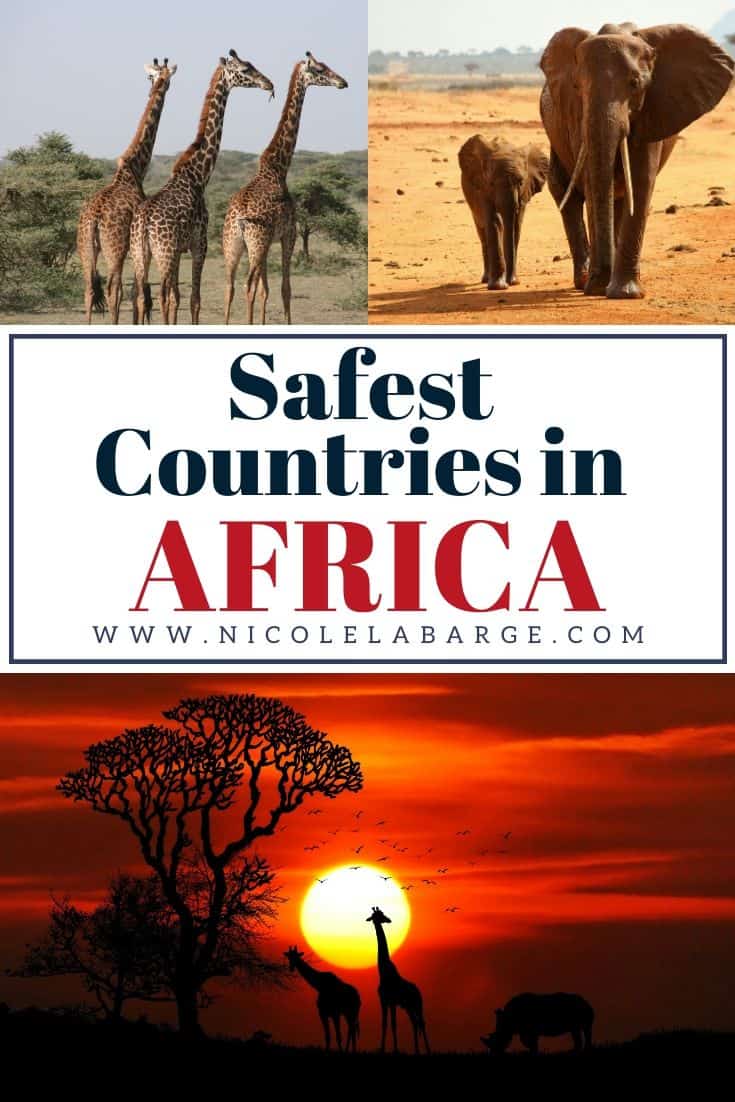 Continue Reading more on my website:
safest countries to visit in africa
safe countries in africa
safest african countries to visit
safest place in africa to visit
Recent Posts