Safest Countries in South America
Wondering which are the Safest Countries in South America? South America has a bit of a reputation for being unsafe.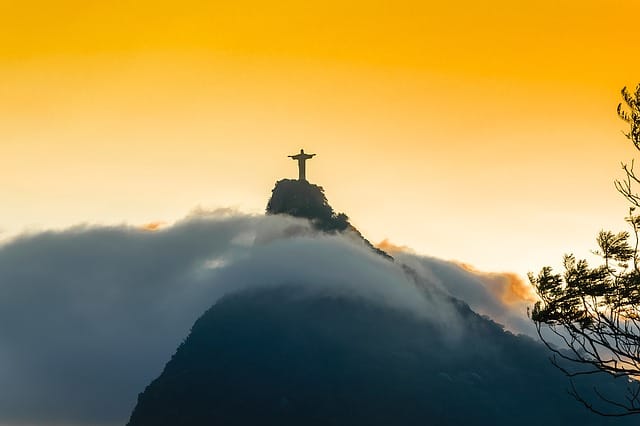 Officially there are 12 UN Nations in South America plus French Guiana which is a territory of France.
These are the safest Latin American countries:
Chile
Uruguay
Ecuador
Peru
Argentina
While I have heard numerous stories about people having their bag snatched in big cities this is actually a problem in big cities in Europe as well.
There are several countries in South America that are safe and peaceful. I have visited every country on this list and give my personal experience in the country.
List of the safest South American countries in order
Chile – safest South American country
Chile is incredibly safe. Chile ranks in the top 30 safest countries in the world. Chile is the safest South American countries to visit.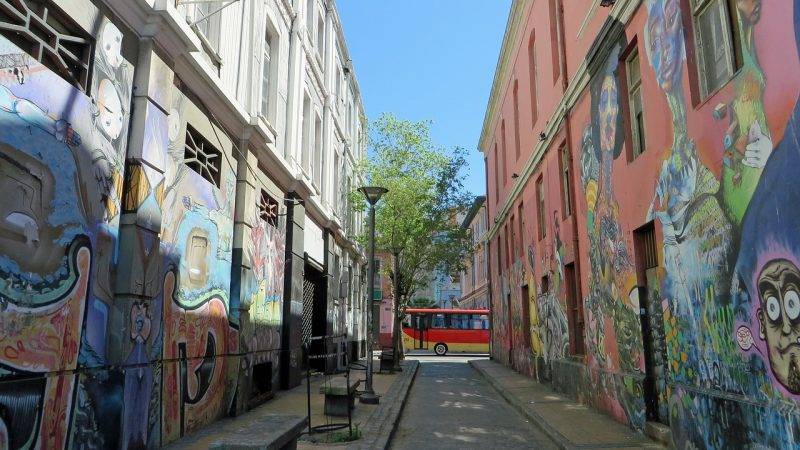 When I stepped off the plane in Santiago I knew I was in a special place. Santiago is the capital of Chile and is surrounded by the Alps.
Chile has very low crime rates and as I walked the streets of Santiago I didn't worry about safety concerns. Everyone I met was extremely helpful.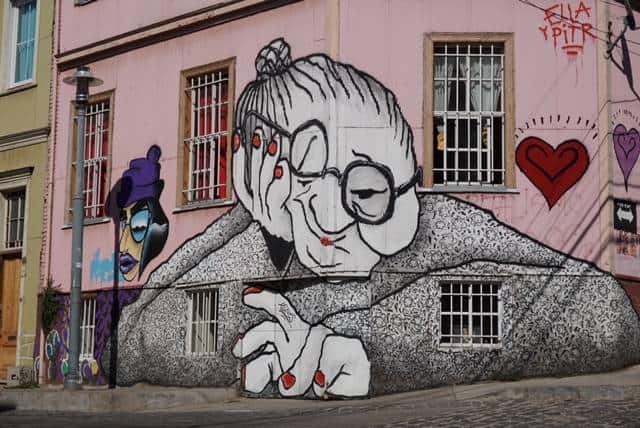 And what's not to love about Chile? The whole country is an outdoor playground from the Atacama Desert in the north to Patagonia in the south and the many beaches of Chile along the 4,270 kilometer coast.
Coming from New Zealand we deal with earthquakes often and that is probably the biggest issue you will have in Chile but don't fret. I experienced a small one while I was staying in Valparaiso at Hotel Winebox.
I have to mention Hotel WineBox. This hotel is made out of recycled shipping containers and they also have a wine bar and make their own wine! Check it out!
Highlights of my trip to Chile
Chile was my 100th country and I celebrated by staying at the Audrey.
There are so many things to do in Santiago
Most people visit Valparaiso on a day trip but I spent Three day in Valparaiso and stayed at the amazing Hotel Winebox. Check out the photos of all the graffiti there.
You need to check out the amazing street art in Valparaiso
Argentina
Argentina is one of those places I will keep coming back to over and over. I flew Air New Zealand direct from Auckland to Buenos Aires and took my first steps in a new continent in Buenos Aires.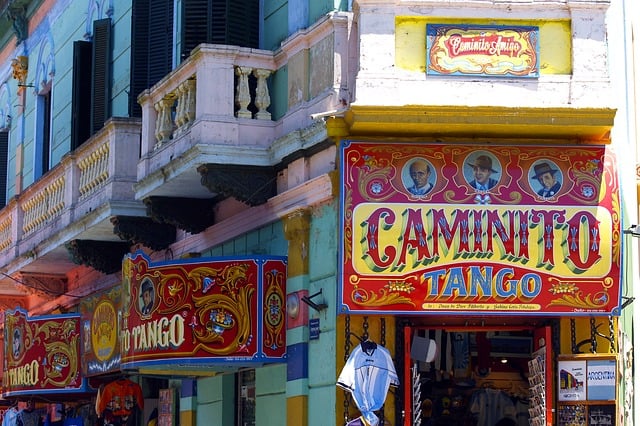 I was surprised by how safe I felt in Argentina. People were friendly and even though it was a big city everything felt safe and clean. One of my first stops to find my bearings in the city was to take a free walking tour and then go for a nice steak and red wine.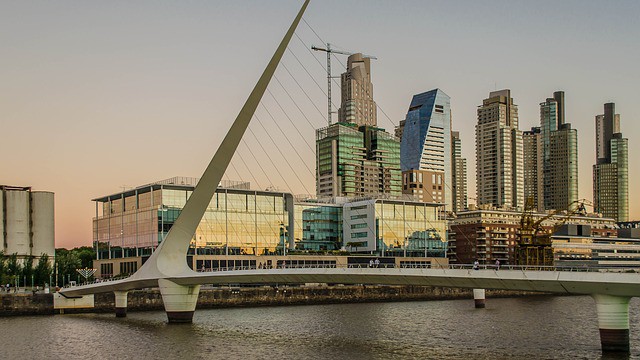 Argentina does have some risks such as Zika and Dengue fever outside of major cities. Make sure to carry some bug spray and wear long sleeve tops so you won't get bitten by mosquitos.
I really could go on and on about how beautiful Argentina is and how there is so much to do there. Definitely worth a visit.
Highlights of my trip to Argentina
Going to a Tango Show
Taking a bike tour around the city and drinking yerba mate while learning about Eva Peron
Arriving in Buenos Aires and staying in Recoleta
Staying at the amazing Palacio Duhau – a palace of a hotel
Uruguay
Uruguay is one of the most underrated countries in South America. Not only is Uruguay safe, it has history, beautiful beaches and a lot of cool activities.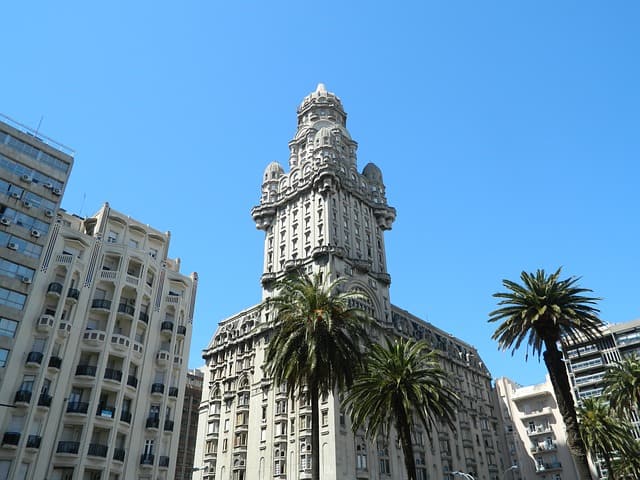 Uruguay is one of the safest countries in South America and one of the smallest too but there is still plenty to see and do.
I took a day trip to Colonia del Sacramento via ferry from Buenos Aires. Colonia del Sacramento is a UNESCO World Heritage site is a colorful and charming city a two hour fast ferry ride away from Buenos Aires.
Colonia is the type of laid back city you want to spend the day in soaking it all up. It is a walled city located along the coast.
I was surprised by how many day trippers there were on the ferry but apparently it is a lot cheaper than Argentina so a lot of people go to buy duty free.
One of the reasons why Uruguay is a safe destination is that they have a lot of economic development and high income per capita. There is also a low level of inequality and little to no extreme poverty in Urugauy.
Highlights of my trip to in Uruguay
Day trip to Colonia del Sacramento
Visiting the Vibrant capital of Montevideo
Visiting the beautiful beaches of Uruguay
Ecuador
Ecuador has so many things going for it. You can stay on the mainland and visit the Equator, go to the mountains, or visit the swing at the end of the world or you can go visit the islands and the Galapagos.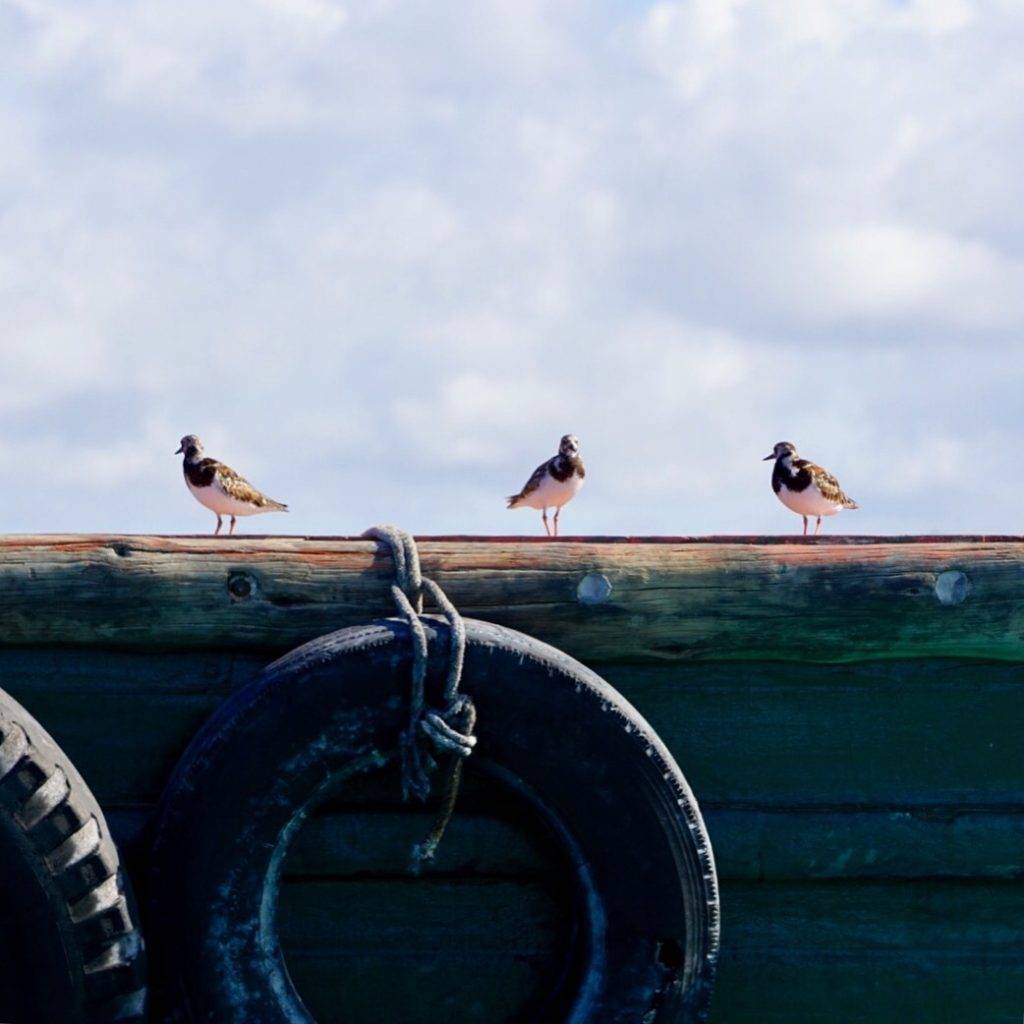 Ecuador has a large military and police presence and it is also a country with very low crime. Walking around the capital city was pleasant and laid back. They also use the US dollar as their currency.
I spent most of my time in Ecuador in the Galapagos Islands. Swimming with sharks, turtles, and sea lions is a great way to spend a week.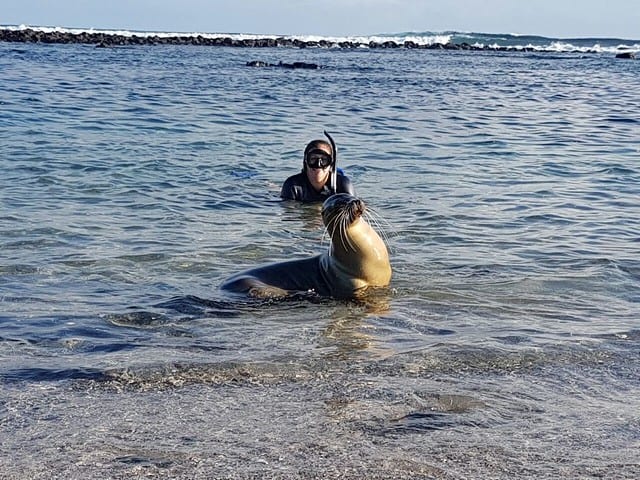 Not only is Ecuador a beautiful place to visit but it also is the largest producer of cocoa beans. Ecuador chocolate is divine and I actually picked up a couple of bars to take home with me.
Ecuador is also a large flower producer and roses are very cheap there. Check out the markets to try some tropical fruit and pick up some roses.
Highlights from Ecuador
The Top 5 animal encounters to have in the Galapagos
Visiting the Swing at the end of the world in Banos
Taking a free walking tour of Quito
Peru
There is so much more to Peru than Machu Picchu. The whole country is worth exploring from the mountains to the lakes and even the capital of Lima has a lot to offer.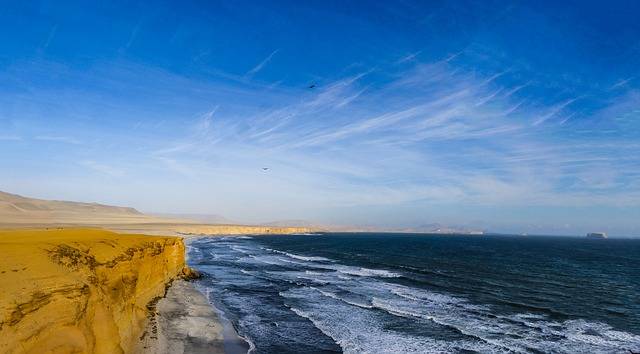 I spent three weeks in Peru and I'm not even sure I touched the surface of this amazing country. And yes, Machu Picchu is worth the hype.
Peru is a relatively safe country. Poverty is a problem in Peru as is petty theft. Pickpocketing is common especially in Lima.
Another concern is that Credit card fraud is widespread in Peru. As always do not let your credit card out of site and contact your bank immediately. I also do not use ATMs at night. There is no reason to go out after dark and get cash. This lets you be a target.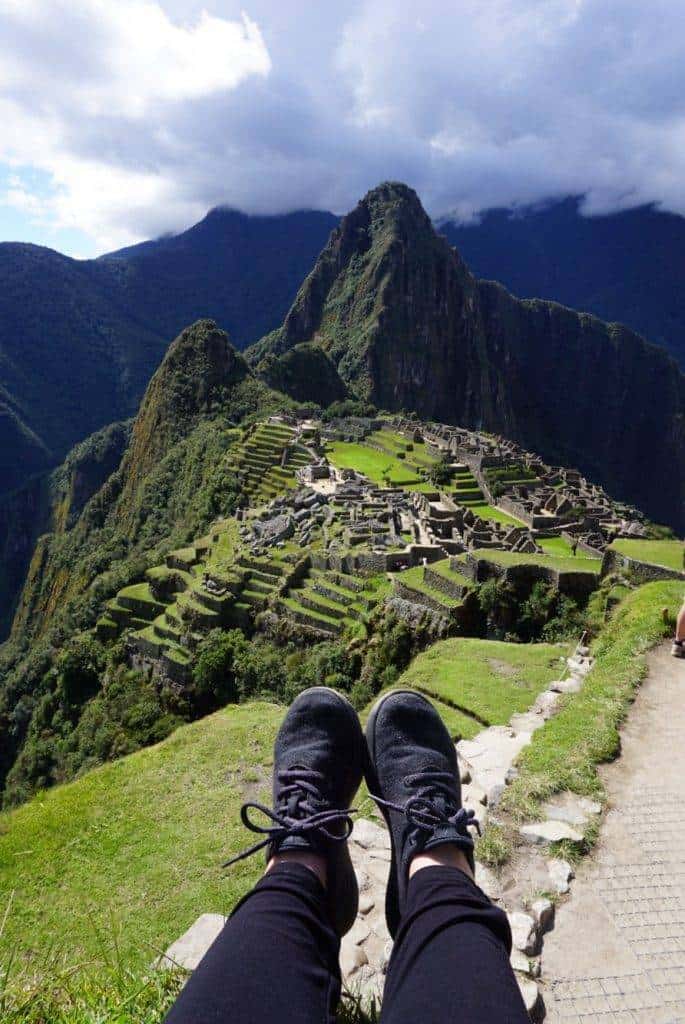 I do need to mention food poisoning as a risk in Peru as well. I was unbelievably sick from Bolivia to Peru. Make sure you do not drink the water.
I actually had some of the best food of my life in Peru but I still got sick. I think if you're body is not used to it you have a chance of getting sick. I recommend bringing a reusable water bottle with filter to ensure you are drinking clean water.
Do not let this deter you from visiting Peru. Tourist numbers are increasing year after year and Lima is a lot safer than it used to be.
Highlights of Peru
Going to Machu Picchu – this post includes timings to visit in one day from Cusco
Visit Lima – there are amazing restaurants in Lima including Maido
Go ride dune buggies in Huacachina
Visit the Peruvian Galapagos Islands of Paracas
The Colca Canyon and seeing Condors
Check out the many beaches of Peru – they are absolutely stunning
Paraguay
Paraguay was a surprise for me. This is a rich history and culture in this country with very few tourists.
When most people plan a trip to South American they usually plan on visiting Colombia, Argentina or Brazil but Paraguay has a lot of natural beauty to offer.
Corruption is rife in Paraguay but this is in the government and will not affect your visit. You will need to keep your wits about you with pickpockets in the big city as you would every other big city but Paraguay is relatively safe.
Visiting the capitol city of Asuncion I was surprised at how modern the city was and the amount of products I recognized from the US. Night clubs, restaurants, shopping malls in the city but also cultural artefacts like the Museo del Barro. It is a small museum that doesn't even have a sign but well worth a visit. It is a museum of history, culture and tradition.
Highlights of Paraguay
Visit Ybycui National Park to experience the natural beauty of Paraguay
Spending time in Asuncion and seeing the top highlights of the city.
Bolivia
Bolivia has one of the lowest crime rates in South America. Petty crime, like pickpocketing and theft, is common, especially in La Paz. Make sure to read the 'Safety Tips' at the end of the article and to purchase travel insurance.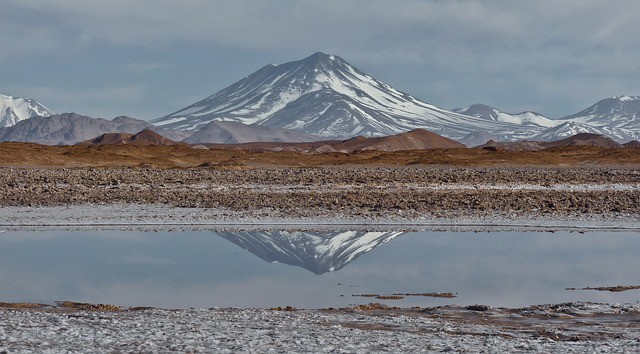 The Salt Flats of Bolivia are the biggest draw card here. Bolivia is incredibly beautiful and so cheap! After traveling in Brazil this was a welcome site.
I also really enjoyed Sucre and loved the city but the altitude here was a killer. We flew into Sucre and I was sitting on the plane saying oh we're still in the clouds we must not be close but then next thing I knew we were landing.
Bolivia is a relatively safe country where you're biggest concern is altitude sickness. I had it bad. I was drinking coca tea 10 times a day and it did not help. I went to the pharmacy and they gave me some pills which did help but they had caffeine in them which made me feel like I was on speed.
I basically dealt with altitude sickness from Sucre till Lima, Peru as I headed north. It's a lot to deal with and it also makes you forgetful so try to be extra vigilant when taking care of your belongings.
Highlights in Bolivia
Traveling from Uyuni to the Salt Flats
Taking a free walking tour in La Paz that included a tour through the voodoo markets
Suriname
Suriname is one of those places people can't quite place. Suriname is located in the north east part of South America.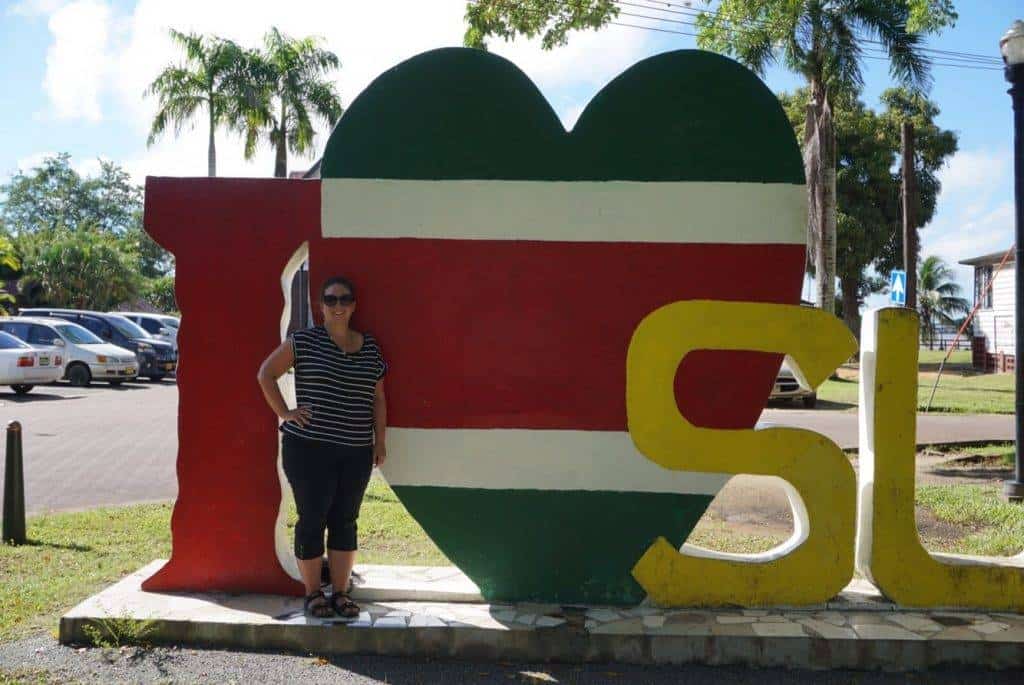 Statistically, Suriname is safe. They have the same pickpockets in big cities as all other major cities. For me, the biggest danger was the roads which are unpaved and bumpy. The risk of an accident or getting stuck in the middle of nowhere is what you need to worry about.
About 90% of the land in Suriname is covered in forest and the people of Suriname love that about their country. The Amazon rainforest is a vital part of the country.
While I was there I was able to see incredible the incredible landscape and wildlife. From a 1100 kg leatherback laying eggs on the beach to pink dolphins jumping in the river and rare species of birds. Suriname really surprised me.
Highlights from Suriname
I have put together a full guide of what I did in my five days in Suriname
Brazil
Brazil gets a bad rap. There are places to visit in Brazil where if you keep your wits about you it should be fine. It does require you to think ahead and have things planned.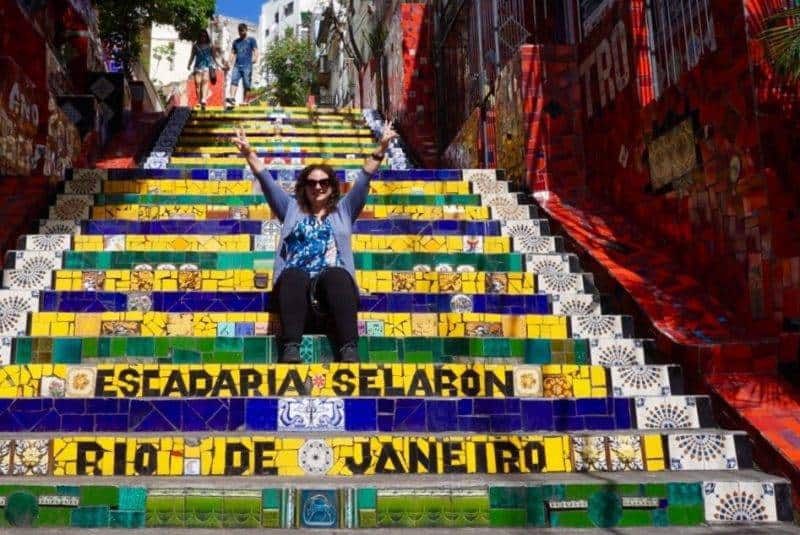 Yes, the crime rates in Brazil are higher than other countries. It is also ranked 106 out of 163 in the Global Peace Rankings.
And I do not recommend Brazil for first time travellers. You will need to check your country's travel advisory before visiting.
I enjoyed a week in Rio and it is honestly one of my favourite cities in the world. I visited a few cities along the coast to Sao Paulo and then flew to Iguazu Falls and felt very safe.
Highlights from my time in Brazil
Check out my post on things to do in Rio de Janeiro Tourist Attractions
Guyana
Guyana is the latest new destination on tourists' radar. While the interior of Guyana is stunning and beautiful landscapes, the capital of Georgetown leaves a bit to be desired.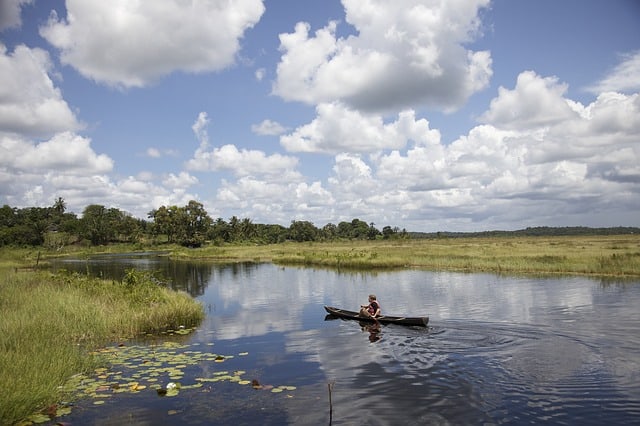 Guyana is relatively safe and the most dangerous aspects you will deal with will be terrible roads and pickpockets.
The Georgetown airport is located an hour away from Georgetown. My driver into town was great and we had an interesting conversation about Georgetown. He pointed out a few points of interested bt he also warned me about walking near the port and that I shouldn't go there.
I found Georgetown a bit rough. I'm used to traveling in developing countries but this was rough. Its hard to explain but I would recommend spending most of your time visiting the interior of the country and Kaiteria Falls.
My driver who took me back to the airport was insane. I had to tell him several times to slow down. It was the middle of the night and dark and the roads are not good. I was really annoyed by this because I saw him doing 140 kph on a two lane road full of potholes.
Make sure you speak up and say something. They don't call this part of South America the Wild Wild West for nothing.
Highlights of Guyana
The natural beauty of Guyana is in the interior. Make sure to visit Kaieteur Falls
Colombia
I absolutely love Colombia but of course it has quite a sketchy past. There is so much more to Colombia than Pablo Escobar and drugs.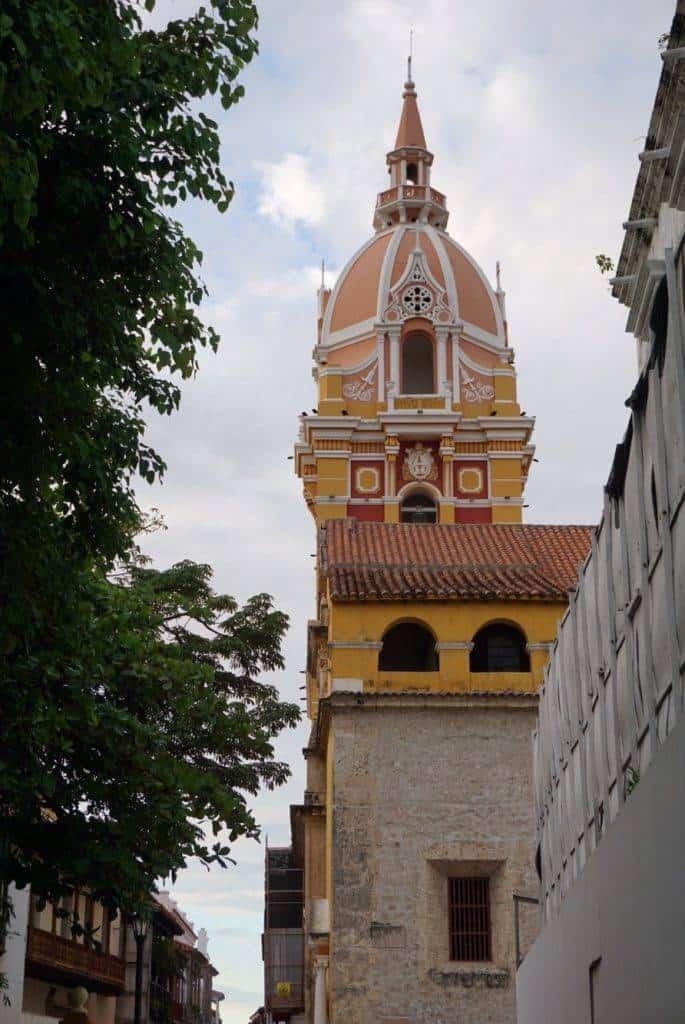 The main tourist cities are Bogota, Medellin, Cartagena, and Salento. There are so many more interesting places to visit in Colombia as well.
I spent a month in Colombia recovering from the food poisoning I picked up in Bolivia and Peru. It is a beautiful place to explore with some amazing food and history.
Petty crime is still an issue in big cities and I stayed in Candelabra in Bogota and was told not to go out at night. I did a free walking tour there to acquaint myself to the city.
Highlights in Colombia
I wrote a post on all the best places to visit in Colombia and things to do
I've also put together a post on interesting facts about Colombia.
And I also have a post on the most beautiful beaches in Cartagena.
Venezuela
At the time of writing there are travel restrictions to Venezuela. Check your country's travel advice before going. You would not want to be caught in a political upheaval .
It is a shame really as Venezuela is a beautiful country with some of the most stunning landscape such as Los Rocas Islands and the Amazon.
Tourism will return to this beautiful country in the future.
Safety Tips
Ensure you have travel insurance. I used World Nomads for my travel insurance when I'm on the road. I like that it is affordable, I can extend my insurance if I decide to travel longer and making a claim is a breeze.
Use an Antitheft backpack – Check out my in-depth review of theft proof bags and find the best antitheft backpack for you.
Google scams in whichever country you are visiting so that you know the type of scams there and are able to identify them.
Take a free walking tour when you travel to a new city. Your guides are locals who know the city well. Ask them for recommendations for restaurants and I'm sure they will also give you a few tidbits about the Dos and Don'ts of the city.
Consider getting a local SIM card. If you need an Uber to get home safely or need to look up directions you will not need to look for wifi. Just ensure you do this discreetly so as to not identify yourself as someone with a flash phone
Do you really need to go out after dark? If you don't have any plans like going to a nightclub its perfectly fine to stay in at night. I actually had a very different schedule when I was in South America traveling alone and I would be up at 5am to do some work and then out the door at 7am to explore. By 6pm I was ready for dinner and back to my room by 8pm. I never drink after dark and yet I still tried a local beer in each country by ordering one at lunch.
Do not walk around with your camera around your neck. Don't be flashy. When you are using your electronics you can use them safely but then return them to your bag.
Do NOT use ATMs at night. Wait until the day time to pull out cash and then put all of your cash away before leaving the ATM – they are usually in their own cubicle in South America.
Learn some Spanish and download a translation app like google translate.
Read your local country's travel advice. This will be the most up to date information that is going on in each of the countries in South America.
Lonely Planet
Ensure you have a Lonely Planet Guide Book for the country you are visiting. If the wifi is out or you lost your phone at least you will have a guidebook.
I used the Lonely Planet South America Guide Book when I was planning my trip.
World Nomads
Ensure you have travel insurance. I used World Nomads for my travel insurance when I'm on the road. I like that it is affordable, I can extend my insurance if I decide to travel longer and making a claim is a breeze.
You can easily get a quote for travel insurance below if you want to get an idea of how much it will cost.
Conclusion Safest Countries in South America
I think the biggest takeaway about visiting South America even if they are the safest countries in South America is that you need to have travel insurance. Be prepared and always have a back up plan.
Let me know in the comments if you have visited South America before and what safety tips you have for visiting.
Sharing is Caring! Pin this article to save for later.
Continue Reading on my site:
What I'm packing for South America
Best Filtered Water Bottles for Travel
safe countries to visit in south america
safest countries in latin america
safest country in south america
safest south american countries
safest south american country
Recent Posts